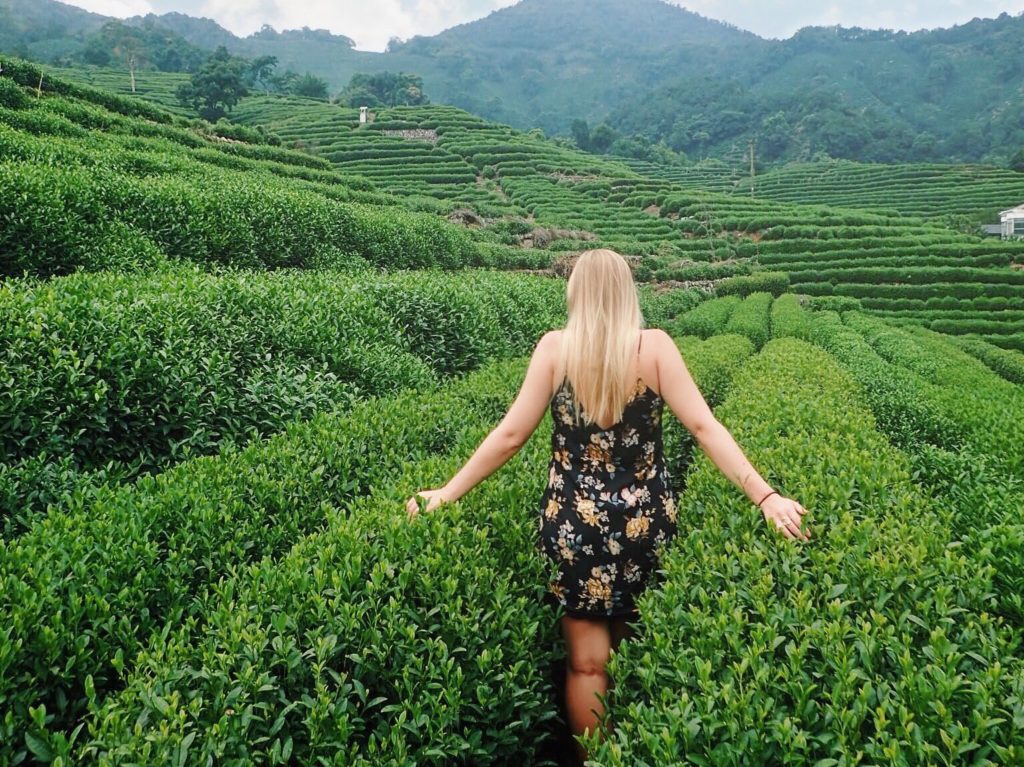 I'm going to begin this blog post with something I normally try my hardest to avoid: a cliché.
The thing is, it's just too true…2017 went by SO. FREAKING. FAST.
Does anyone else feel that way? For me, I think it's because 2017 ended up being hands-down the busiest – and best – year of my life.
2017 was the year I got married. It was the year I began working remotely full-time as a freelance writer. It was the year I packed up and moved almost 2,000 miles across the country with my husband (!!!!) to the California Bay Area. It was the year we added a new member to our family (no, not a baby…our Cockapoo puppy, Cooper!).
Every year has its own ups and downs, but – on a personal level –  2017 really just seemed to be a year of ups, ups, and more ups. Here's what I got up to in the last 12 months:
A Weekend in Denver in the Winter
Denver had been high on my U.S. bucket list for a loooong time, particularly after I learned that it was only 2.5 hours away from Houston by plane. So when Derek and I spotted a great non-stop flight deal earlier this year, we knew we had to book it.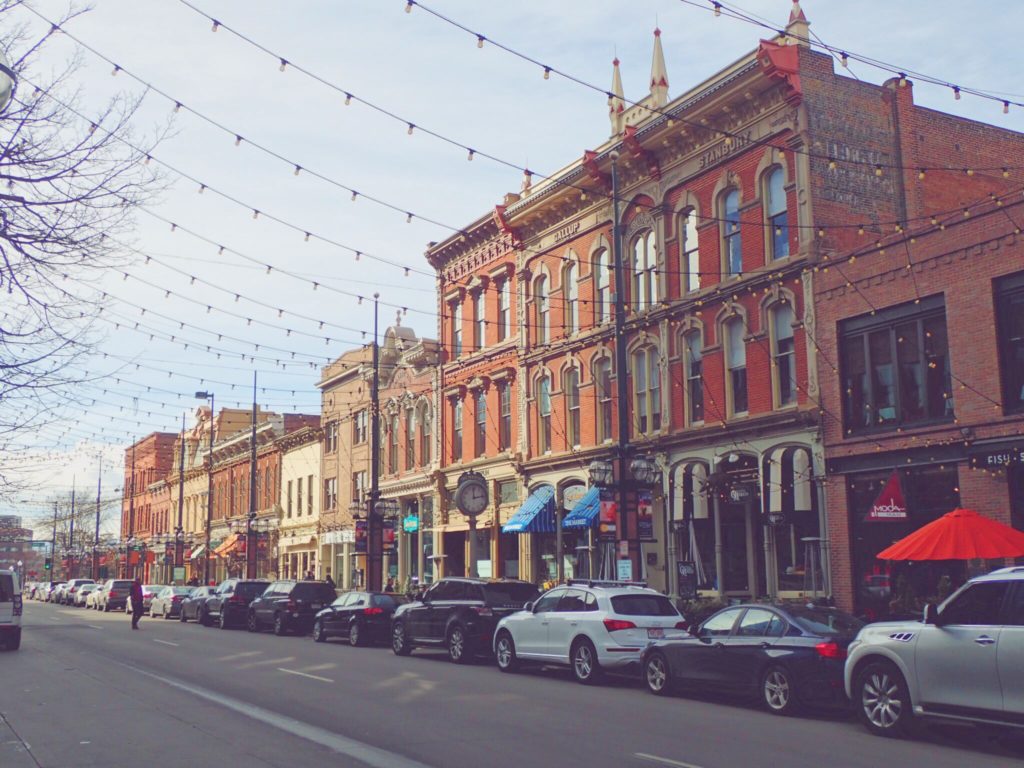 The only problem? I had always pictured Denver as a summer destination (you know…baseball games, concerts at Red Rocks Amphitheatre, and long hikes with green scenery and perfect weather) and our trip took place in mid-January.
But you know what? Denver in the winter is AWESOME.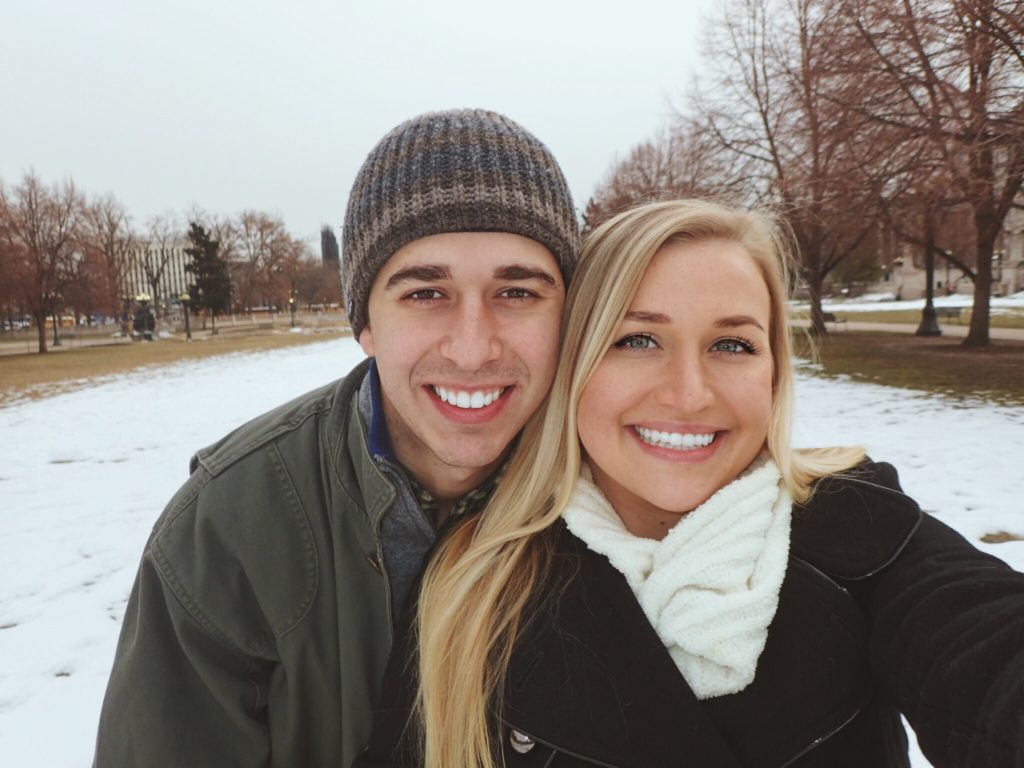 We explored downtown and LoDo, scoping out the best brunch spots and brewpubs in the city while soaking in the historic architecture. We toured the Colorado State Capitol, had lunch in Larimer Square, and took a brewery tour at Wynkoop.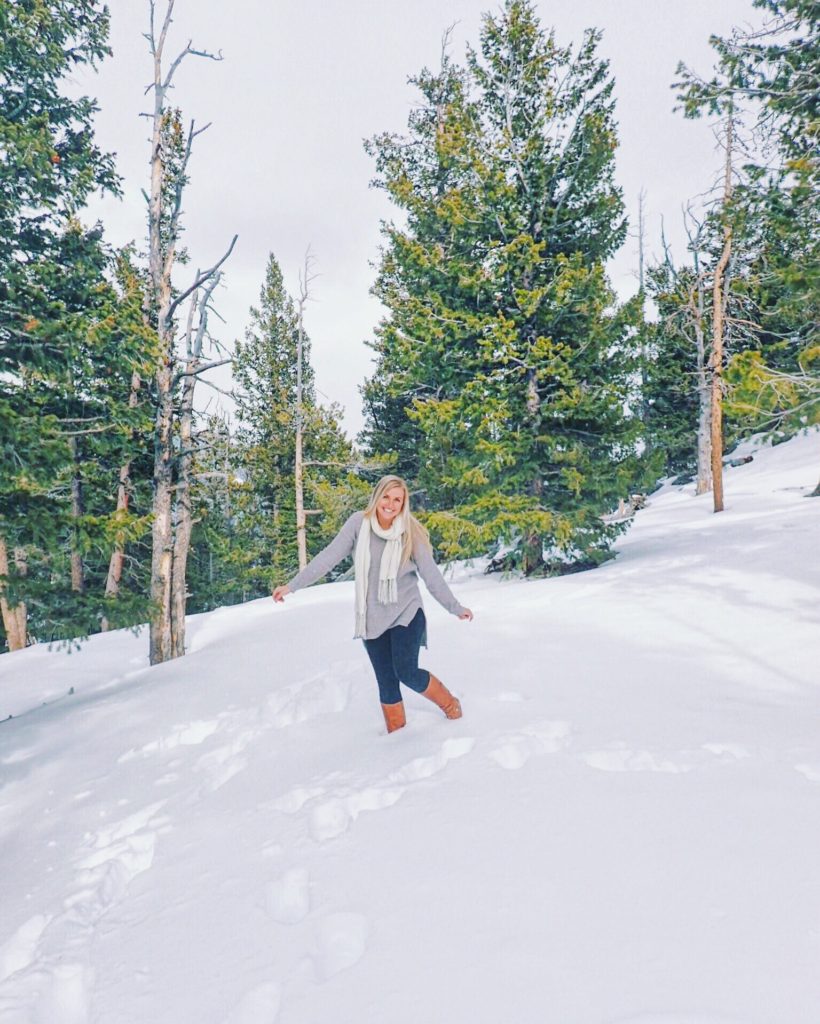 We also took a day trip to Rocky Mountain National Park, which was essentially a snow-covered winter wonderland.
Read More:
Our Destination Wedding Weekend in Austin
Since Derek and I are originally from the East Coast, we had a huge number of wedding guests who had never visited the state of Texas, where we were living at the time of our wedding.
We figured if everyone was going to be traveling in from out of state anyways, we might as well have them travel to the city of live music, BBQ, food trucks, and "Keep Austin Weird" bumper stickers!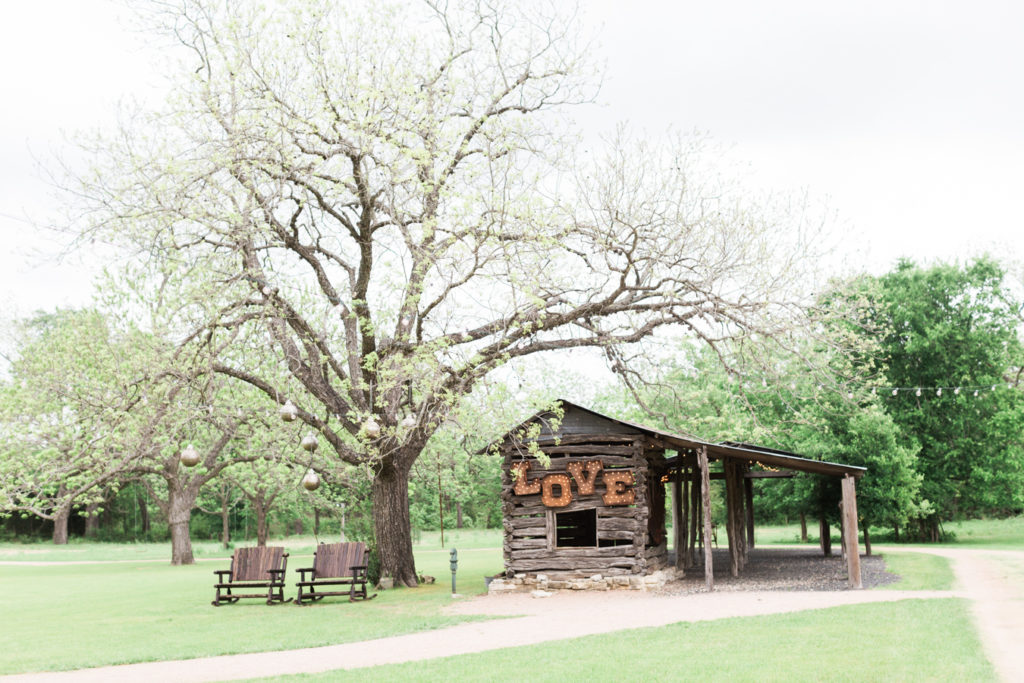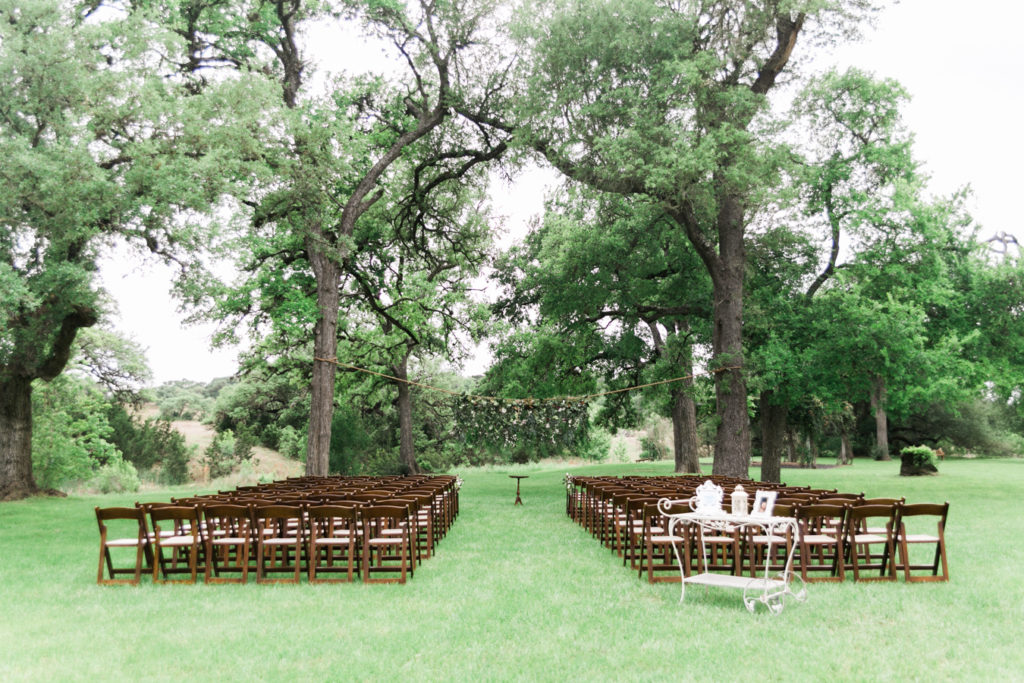 As soon as we saw our venue, Pecan Springs Ranch, we knew it was "the one." Situated on 17 acres of gorgeous land just south of Austin, the property is overflowing with beautiful old oak trees, shady pecan trees, and colorful Texas wildflowers.
We also incorporated some fun travel-themed elements into our decor, like our seating chart and table "numbers!" Each table was named after a place that is special to Derek and I in some way, either because we traveled there together or because it was where an important event took place.
For dinner, we paid homage to Austin's well-known love for food trucks by bringing in the cheery and colorful Peached Tortilla food truck. They parked right on the lawn near the tables, and guests went up to grab their plates from the window. On the menu: crispy fish tacos, Chinese chicken BBQ tacos, Korean kimchi sliders, wasabi mashed potatoes, and miso corn.
Read More:
Two Blissful Weeks in Croatia
Derek and I selected Croatia as our honeymoon destination, which ended up being the most wonderful choice for the two of us.
We swapped some of the more popular destinations in Croatia (like Split, Zagreb, and Hvar) for destinations that better aligned with our interests, like Motovun, Trogir and the Peljesac Peninsula.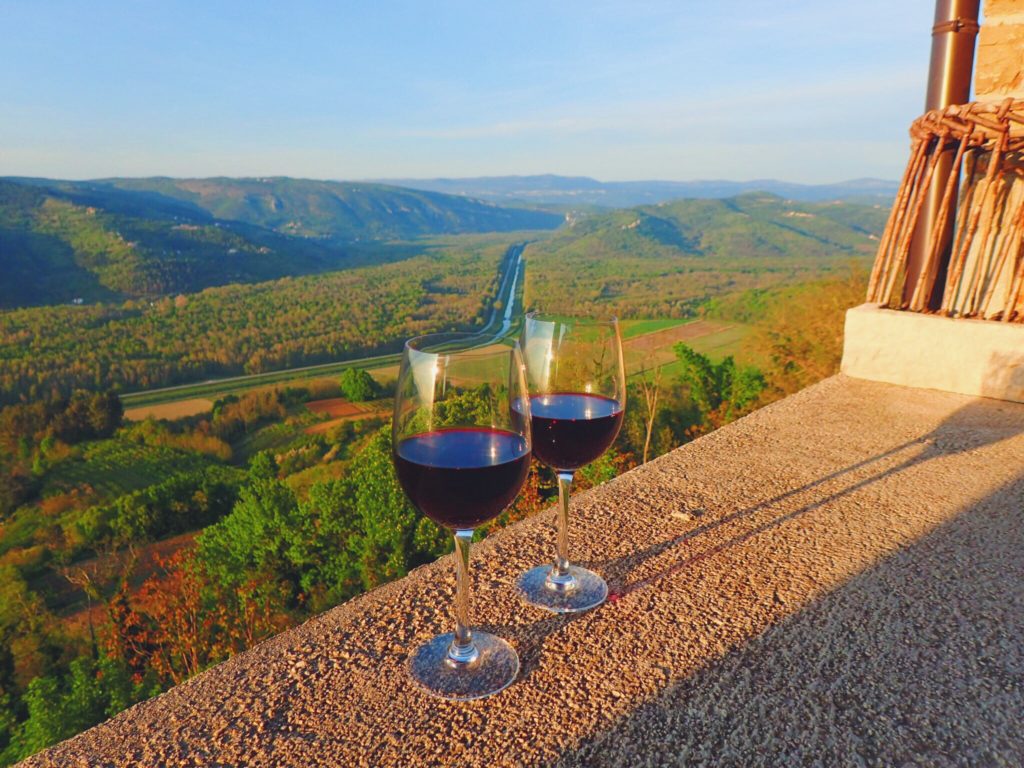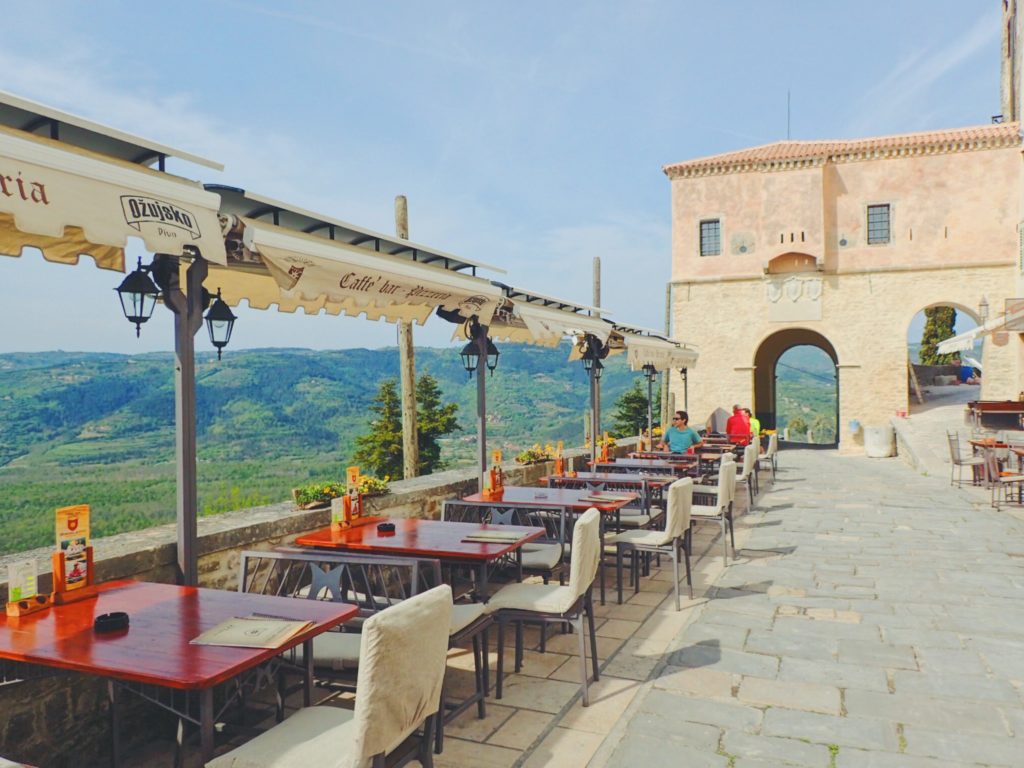 The regions we visited really had it all: stunning coastlines, sapphire seas, quaint medieval villages, incredible food and wine, rolling vineyards, gorgeous gothic and baroque architecture, walkable old towns, and charming colorful buildings.
We fell in love with the small, sleepy, medieval towns of inland Istria, as well as Trogir's excellent seafood and the red wine on the Peljesac Peninsula. And of course, for two huge Game of Thrones nerds, seeing "King's Landing" in real life was an absolute highlight!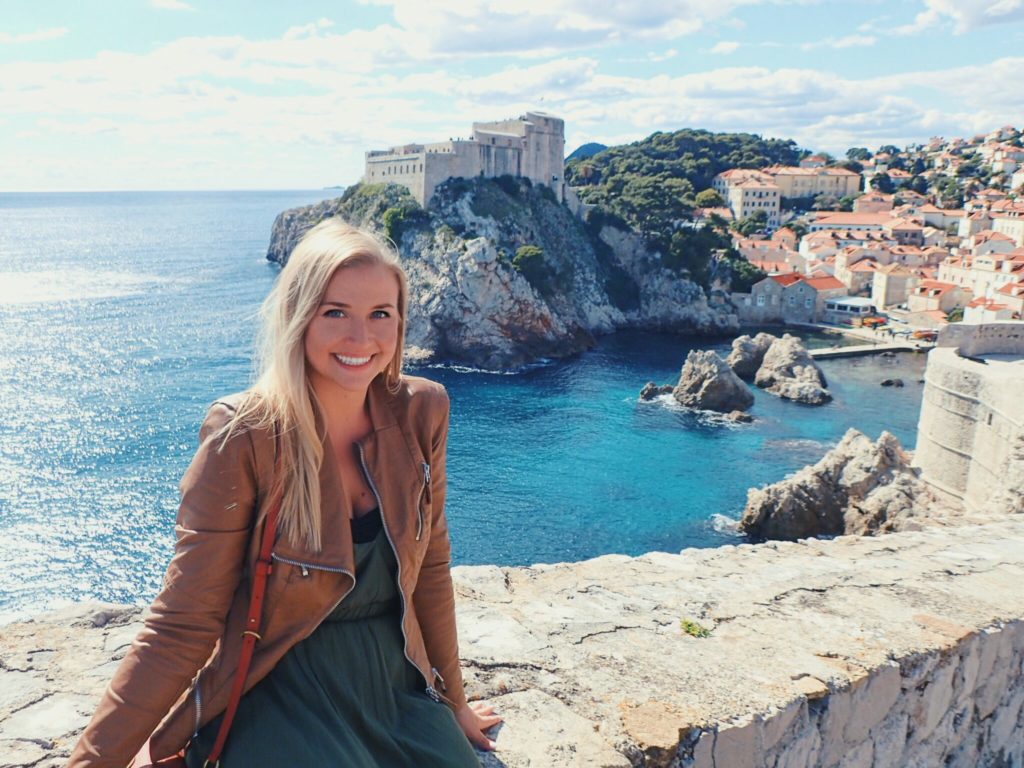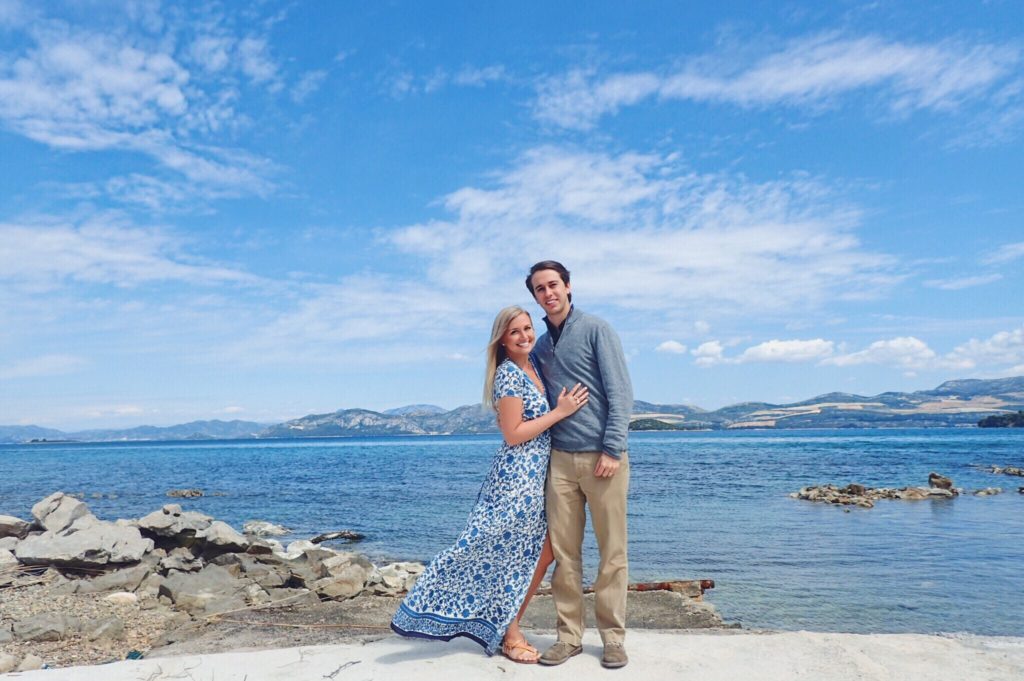 Read More:
A Short Getaway in Cancun
Sandwiched between our trip to Croatia and our move to California was a quick escape to Cancun for a friend's wedding.
The event itself was beautiful – oceanfront views complete with a tequila bar and breezy ocean air – but we also made the most of our three days in Cancun by indulging in as much food as we could get our hands on.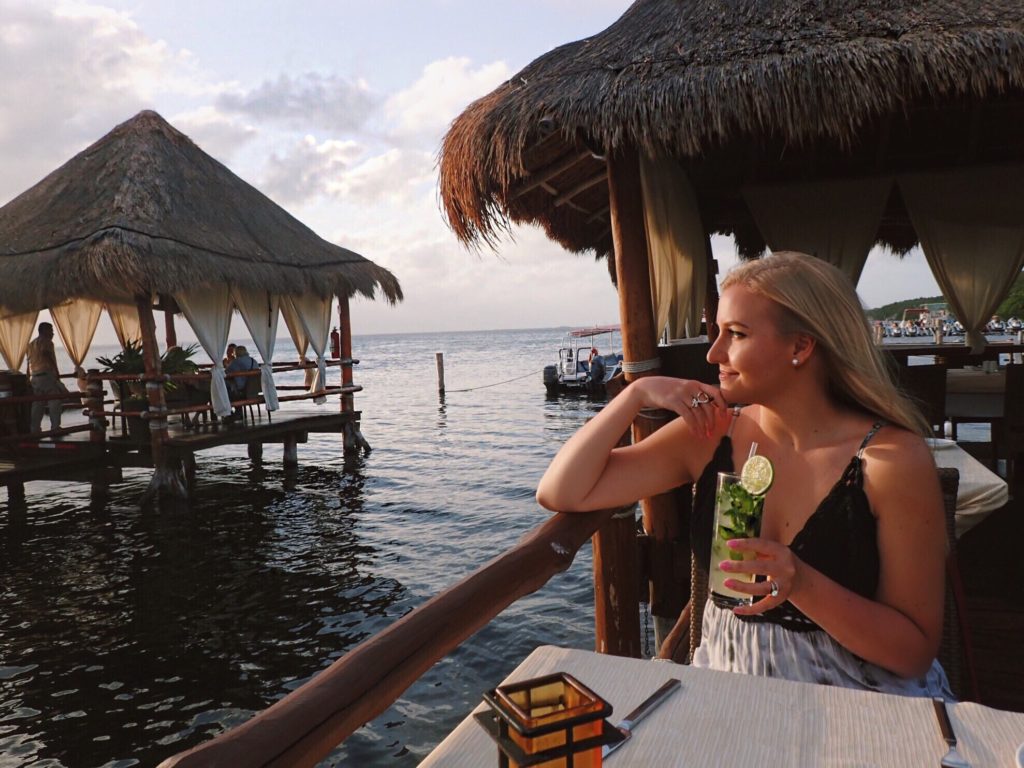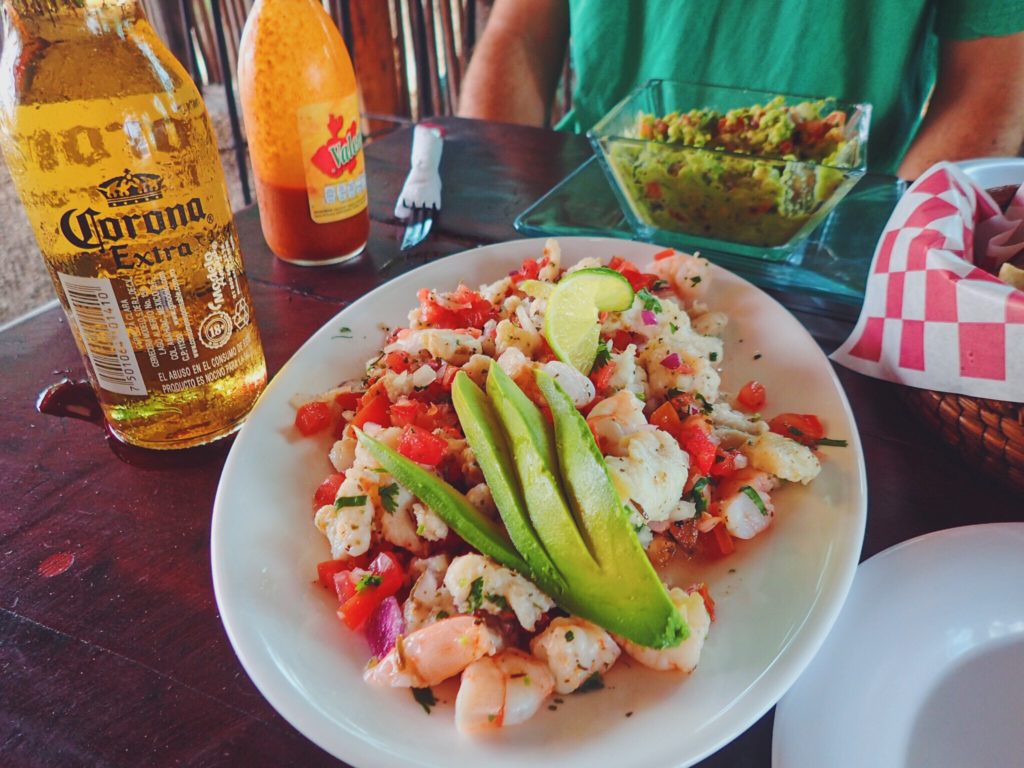 Fresh ceviche with tortilla chips and guacamole, plates piled high with tacos, frozen margaritas with a salt rim…basically HEAVEN.
We spent a good bit of time lounging by the pool and strolling along the beach, but we also ventured out for a day trip to Isla Mujeres, which was a nice escape from Cancun.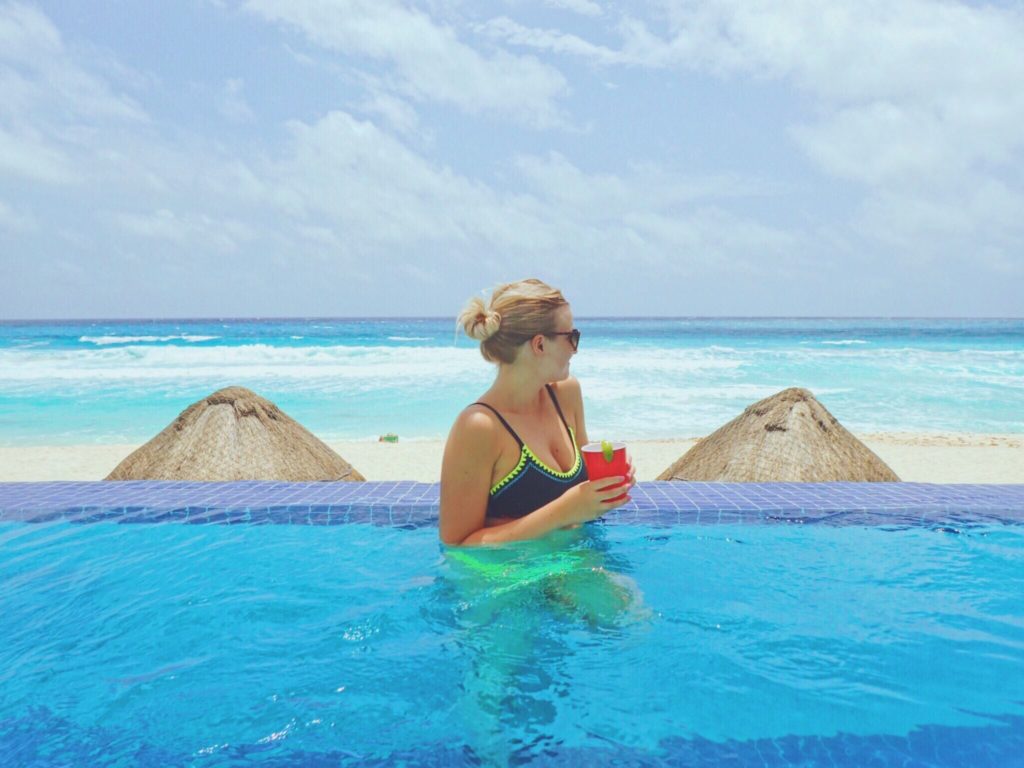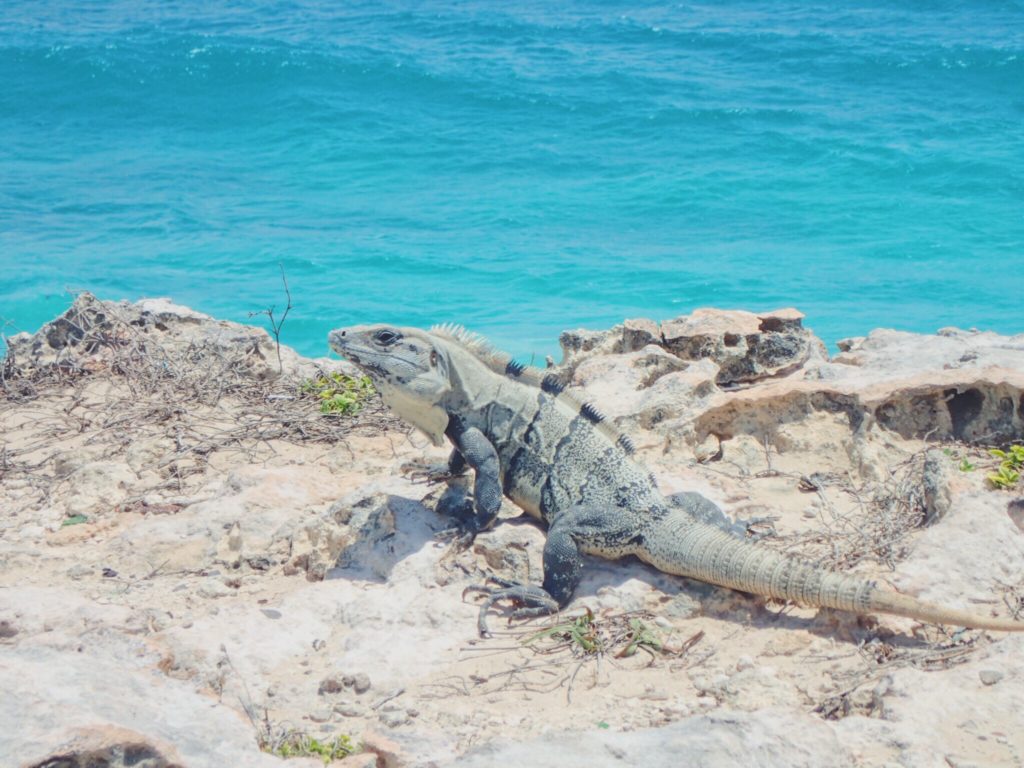 Mexico is one of my favorite countries in the world, and I loved getting a taste of the Riviera Maya. I'd love to go back to the Yucatan one day to see more!
Exploring Our New Home State of California
It's safe to say that Derek and I have pretty much been in heaven ever since we made the move to California almost 8 months ago.
I mean, California has In-N-Out, gorgeous beaches, mountain views literally visible from our balcony, perfect weather…what more could we want?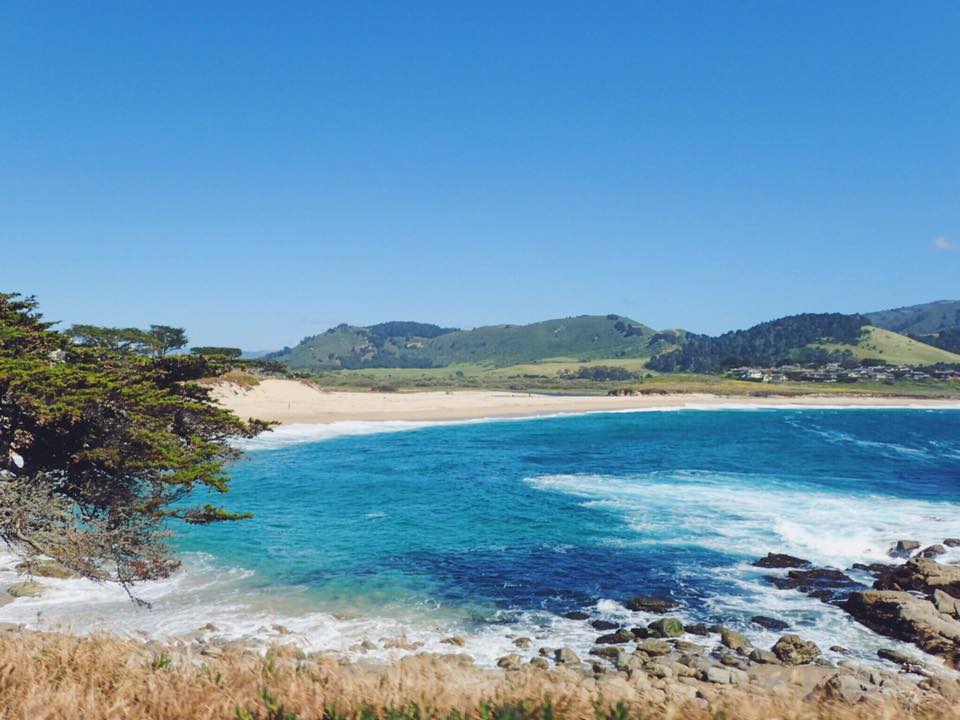 We spent one of our first weekends in California checking out the small oceanside town of Carmel-by-the-Sea, a ritzy little village  known for its old world charm, scenic and walkable downtown, and dramatic coastal views.
We've also seen the redwoods at Big Basin, dined our way around San Francisco, sipped wine in style in Napa, slept at a lighthouse hostel along the coast, strolled the boardwalk in Santa Cruz, taken day trips to Half Moon Bay, and well…the list goes on.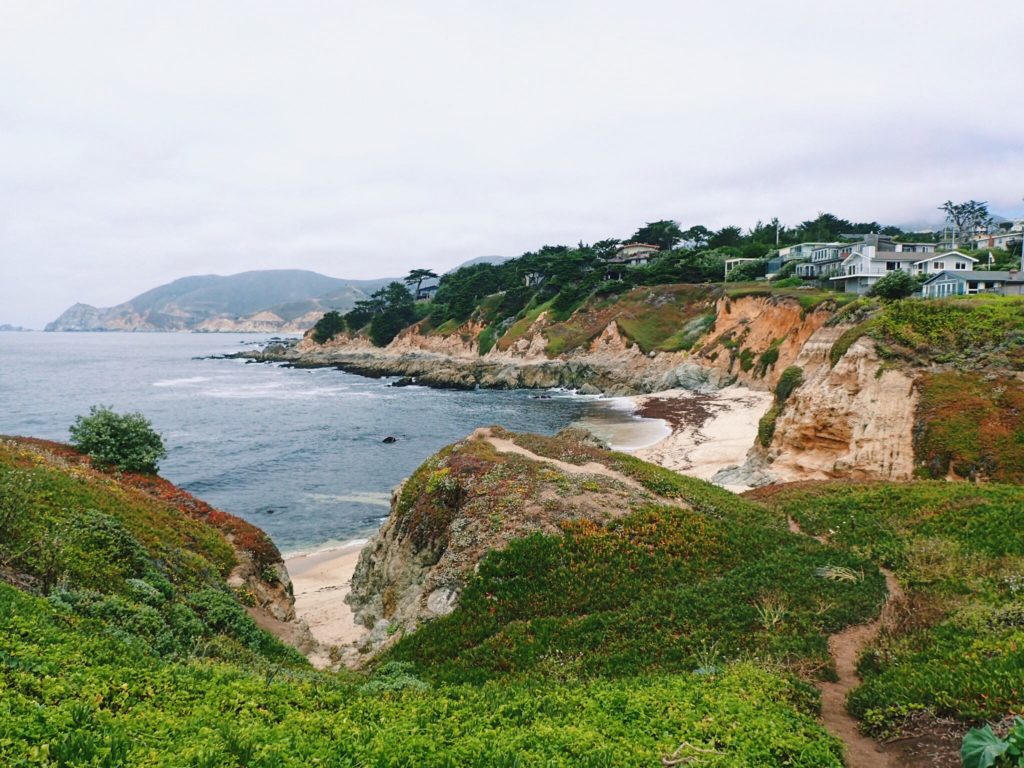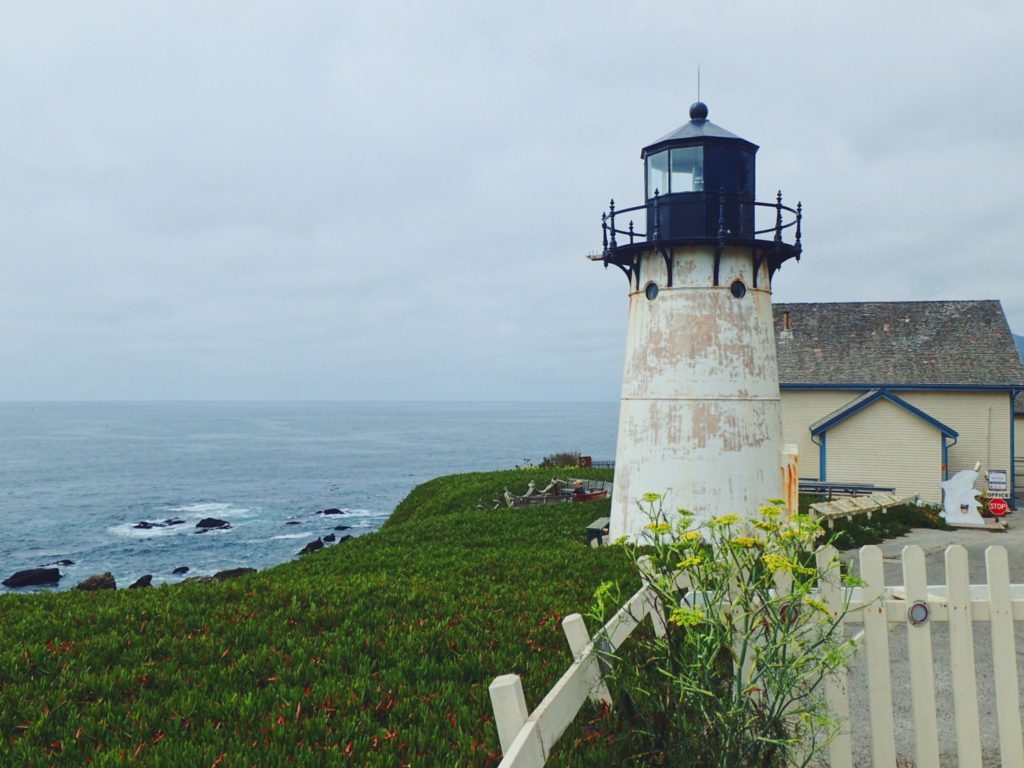 There's still a lot I want to see and do in the area once the weather warms up again (Big Sur! Yosemite! Sonoma!) so keep an eye out for more California adventures soon.
Read More:
Two Weeks in China
Shanghai completely took me by surprise. I'm still not sure what shocked and thrilled me the most – the unimaginable urban sprawl, the staggering skyscrapers, the zooming traffic, the tranquil parks and gardens, the ornate Buddhist temples, the drastic and visible contrast between ancient history and modern life, or the FOOD (…yeah, it was the food).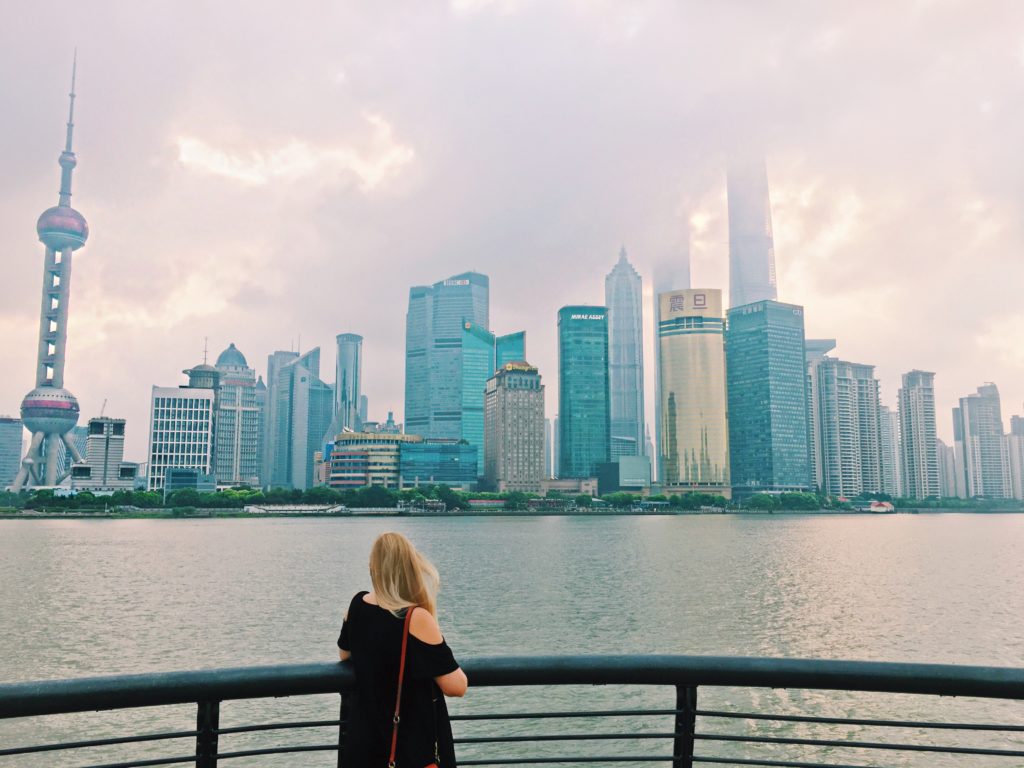 Perhaps most amazing is how the scenery and culture can shift dramatically from one neighborhood of Shanghai to the next. The flashy lights of Nanjing Road – not at all dissimilar from those of Times Square – feel like a world away from the leafy boulevards and cozy cafes of the French Concession.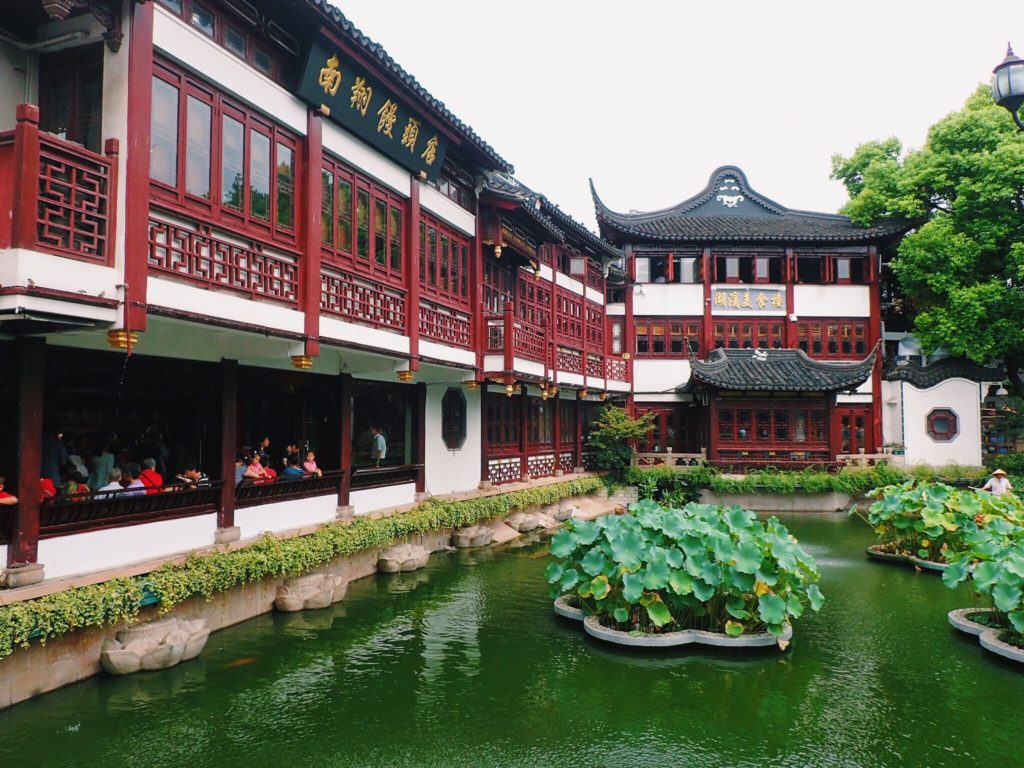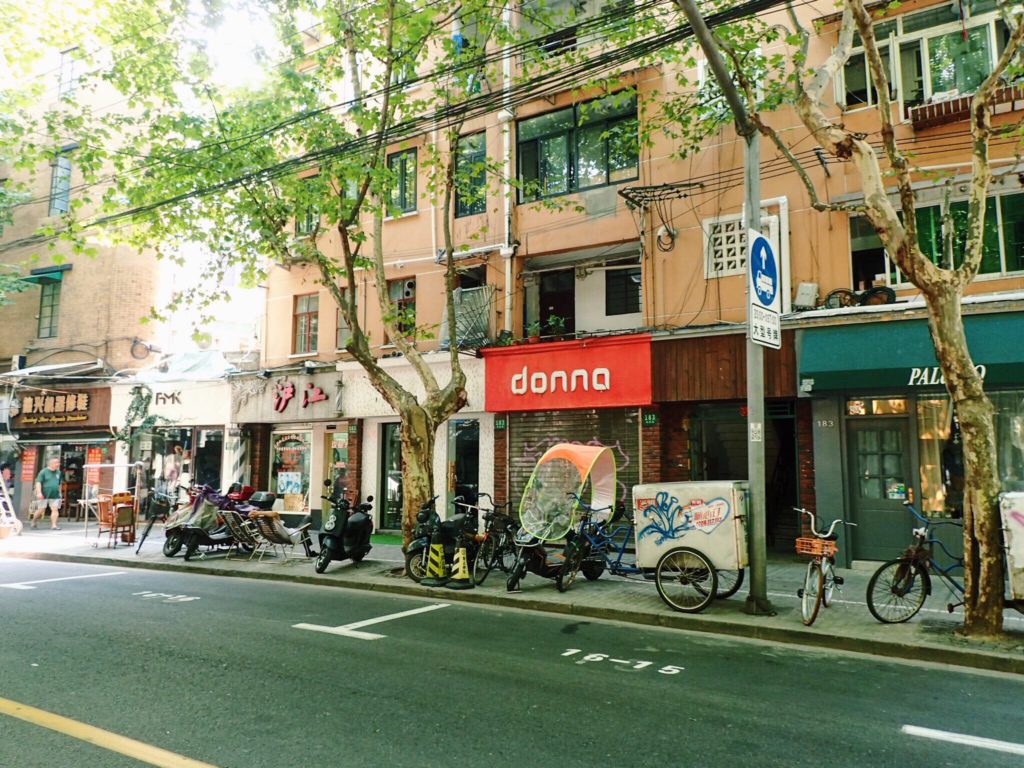 The Bund's classical European mansions face off with Pudong's towering skyscrapers just across the Huangpu River. Meanwhile, the Old City's ancient temples and historic Chinese architecture feel like a bubble of history and color tucked away in one small corner of the city.
We also visited Hangzhou,  which Marco Polo once dubbed the "City of Heaven" and "the finest and most splendid city in the world" (and I can see why)!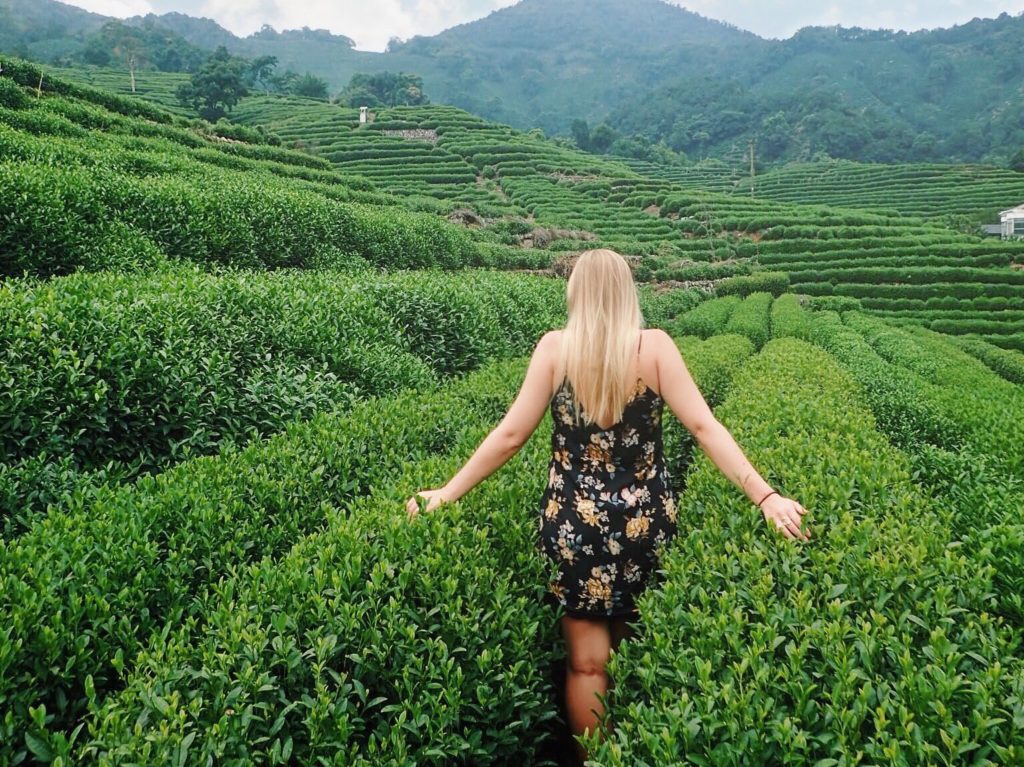 With a population of more than 9 million people, Hangzhou is no small city – but it is surrounded by green hills, tea plantations, temples, and waterways, with the main highlight being scenic West Lake.
Read More:
---
Andddd that's a wrap!
Adios 2017 – you were a great one, but I'm ready to see what 2018 has in store.
…Speaking of which, I've got a few trips in the works, but nothing firmly booked yet. Typical. Here's a spoiler, though: you can expect to see at least one new Asian destination on the blog this year!
And one of my New Year's Resolutions (that I'm suuuuper excited about) is to take a new weekend trip within California every month, which means I'm hoping to visit 12 new places within my home state this year! Yosemite, Big Sur, Los Angeles, Tahoe…so many fun spots to explore!
(Psst – you can also read my 2016 and 2015 years-in-review here and here).
---
What were some of your top highlights (travel or otherwise) from 2017? What are you most looking forward to in 2018?