The light of the morning sun wakes us up as it pours in through the open window, warming the chill, crisp air. We throw off the quilted comforter, dress, and head out onto the cobblestone streets in search of the frothiest cappuccinos and flakiest pastries we can find. Energized from our breakfast, we begin our trek along the ancient stone walls that lead out of town up, up, up into the green hills above.
As we ascend, we gaze down at the landscape below: a handful of small red-roofed villages nestled between the rolling, stony hills and the sapphire blue sea, with salt flats and oyster farms sprinkled across the shimmering water and vineyards dotted throughout the land. As we walk along the walls, we feel the sunshine on our faces and smell the salt in the breezy air.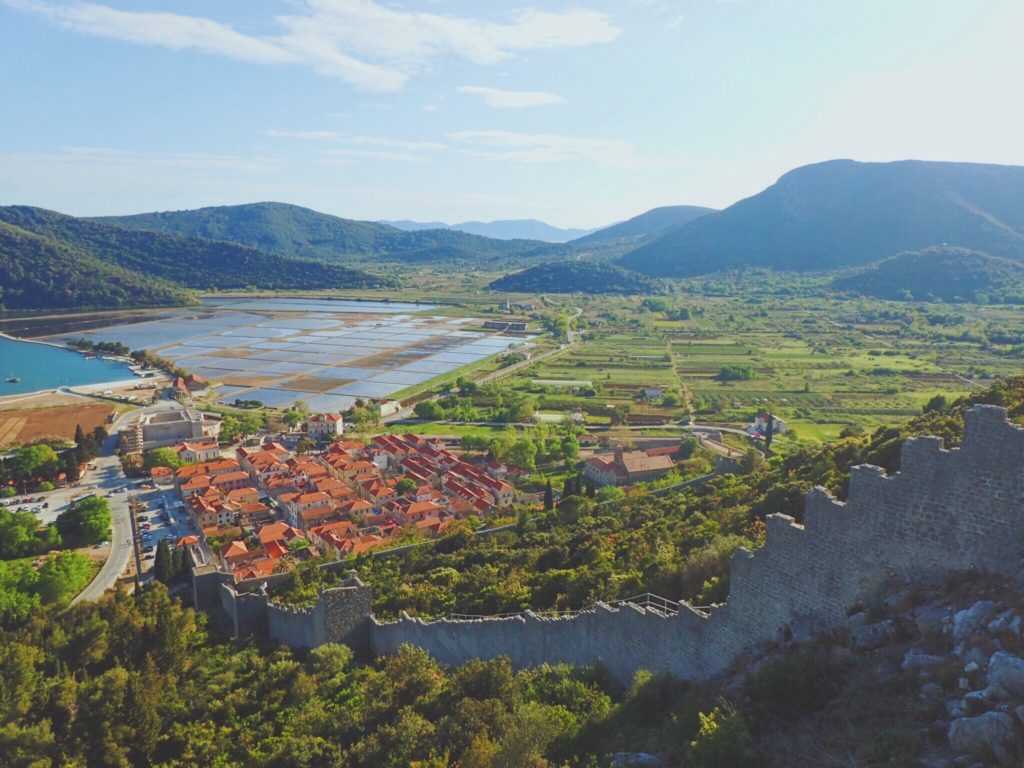 Eventually we cross the wall's highest point and begin to descend, carefully navigating the stone steps, until we arrive in a new little village we've yet to explore. We sit by the sea and eat fresh oysters with lemon juice, pastas and risottos topped with mussels and octopus and whitefish, bread with butter, and plenty of wine.
We pass the day this way, dining on good food and drinking good wine and having good conversations, until we return home and fall asleep under a pile of cozy blankets with the windows open, the cold night air streaming in and the moon bright outside. In the morning we wake up, and we do it all again.
…Welcome to the Peljesac Peninsula.
Off the Beaten Path in Croatia: The Peljesac Peninsula
So, what exactly is the Peljesac Peninsula? It's a small strip of land – a bit less than 50 miles long – that juts out into the Adriatic Sea along the southern Dalmatian coast.
Although it's located just one hour north of Dubrovnik, and directly along the coastal route between Dubrovnik and Split, it's often passed over by travelers in favor of the more well-known destinations along the Croatian coast.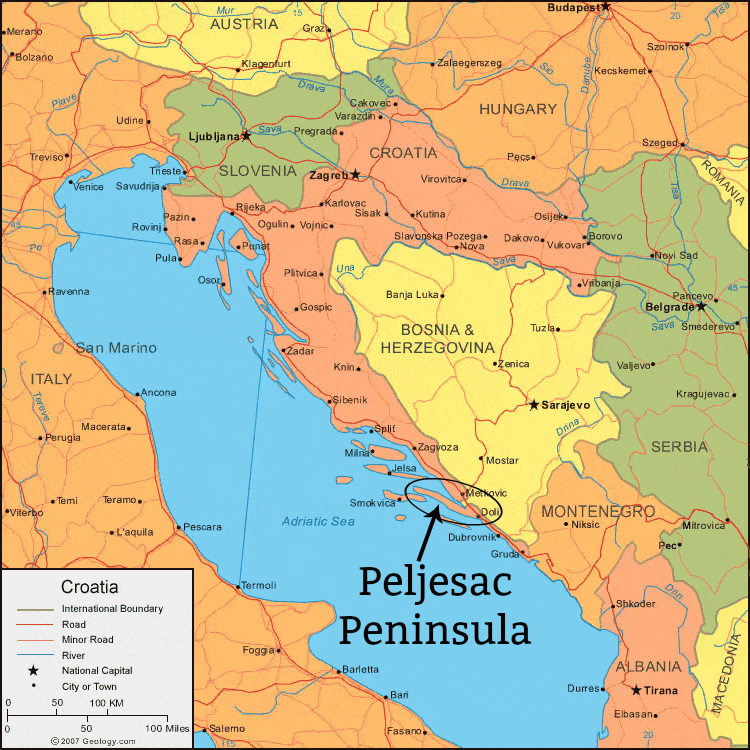 So for the travelers that do venture here, it's a nice escape from the typical tourist path (and the crowds that follow it, especially during the summertime).
Ston is the easternmost town on the peninsula, and one of the largest with a population of 2,500. Orebic, on the far western side, is the most populated with roughly 4,100 residents. Scattered between these two "main" towns is a handful of sleepy villages, spaced out by rolling vineyards and scenic coastline.
The entire peninsula is connected by one road, making it easy to hop from village to village by car (and I DO highly recommend having a car if you want to travel here – public transportation is few and far between!).
Peljesac produces three things in abundance: wine, oysters, and salt, and all three of these delicacies are highly regarded by foodies and chefs around the globe. No trip to Peljesac would be complete without sampling at least one of these items…although I say, why not go all out and try them all?!
Where We Stayed: Ina Apartment, Ston
We decided to base ourselves in Ston, because it 1) was the most convenient town to visit on our route, 2) is just large enough to offer a small variety of restaurants and cafes (the same can't be said for all of the other little villages on the peninsula!) and 3) offered all of the charm and attractions that were were hoping to experience.
We booked a room at Ina Apartments, a cozy little building snuggled right up against Ston's 14th century city walls. It was clean and comfortable, and had a small terrace where we could sit and watch visitors begin their climb up the walls.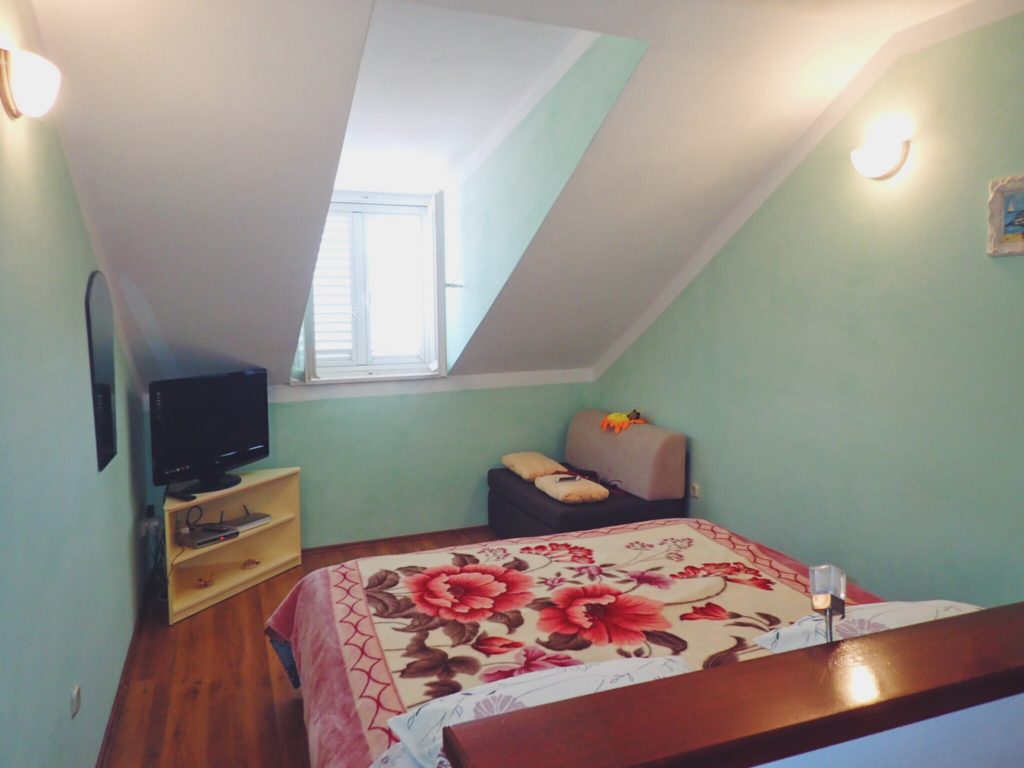 We spent two nights in Ston, which was just the right amount of time to experience the the region's best features: the walls, the oysters, the wine, and the coastline.
Walk the Walls of Ston
Like many of Croatia's medieval towns and cities, Ston is surrounded and protected by a defensive stone wall. But unlike Croatia's other walled cities, Ston has a unique claim to fame – its 14th century stone walls have been dubbed the "European Great Wall."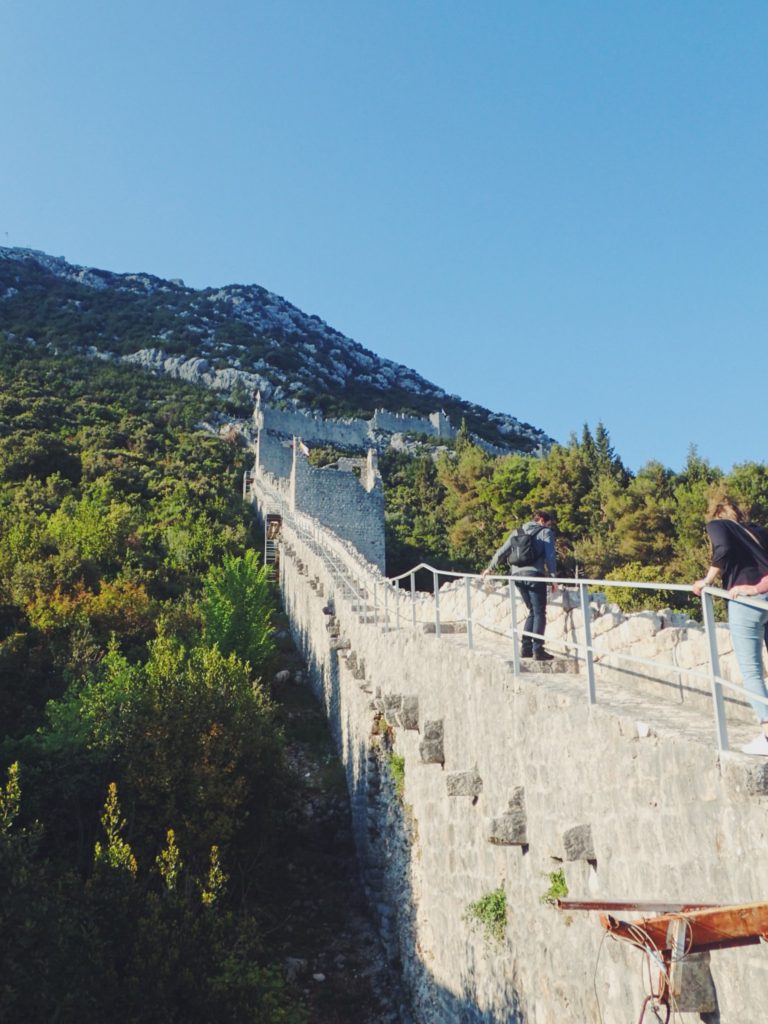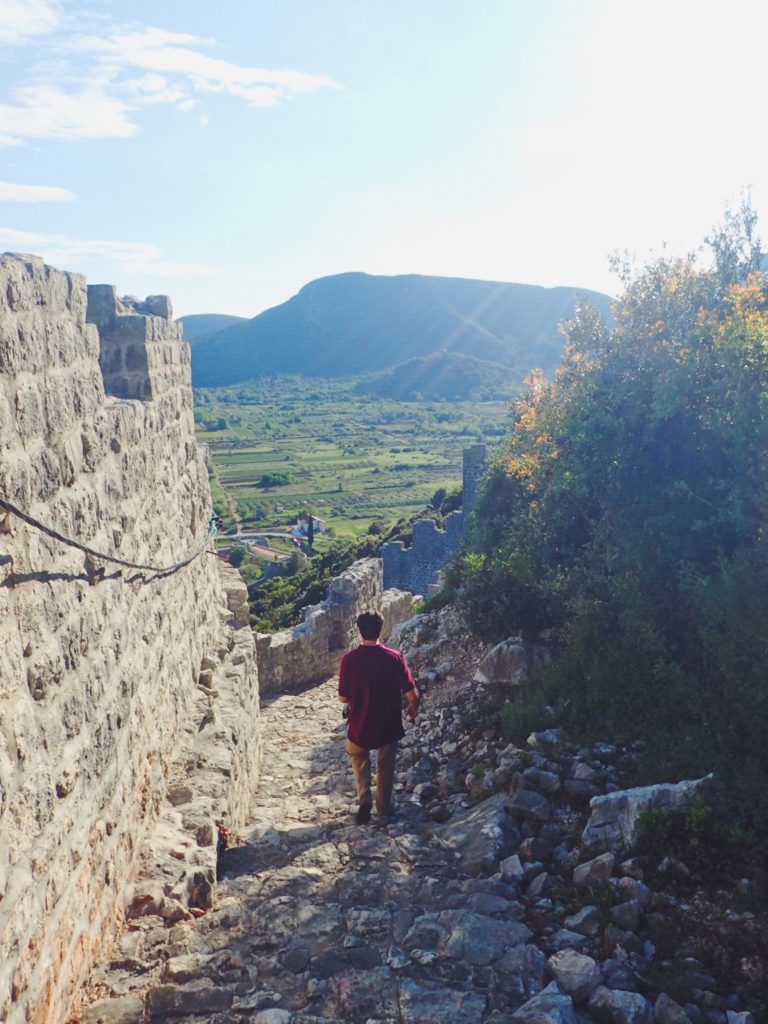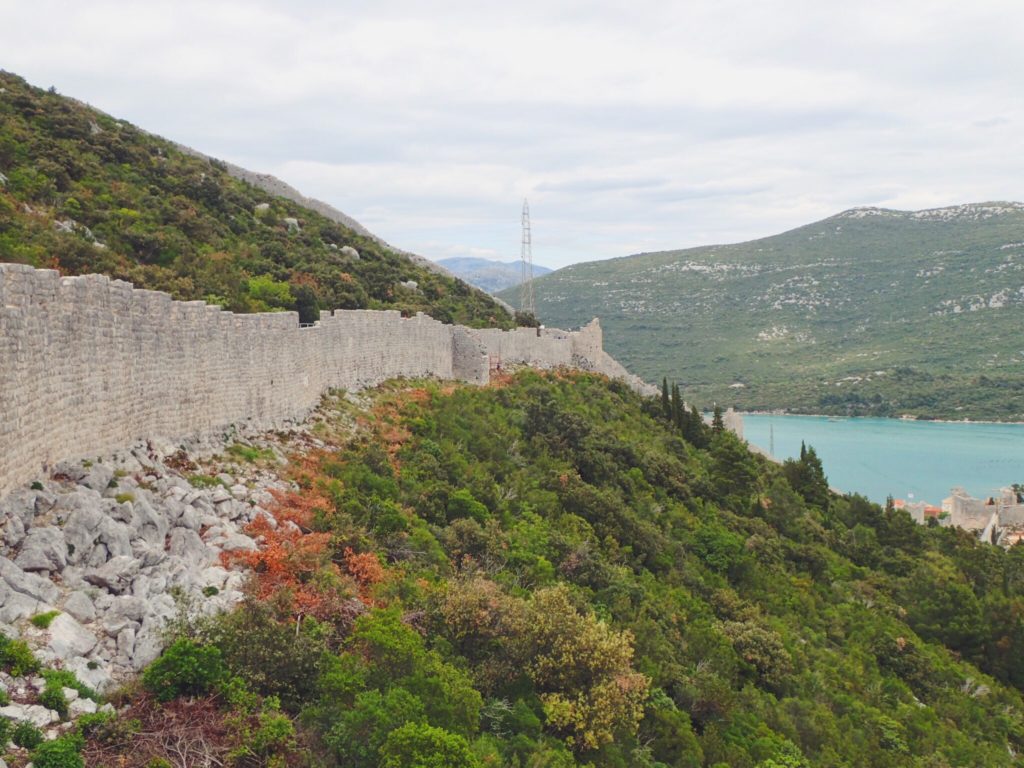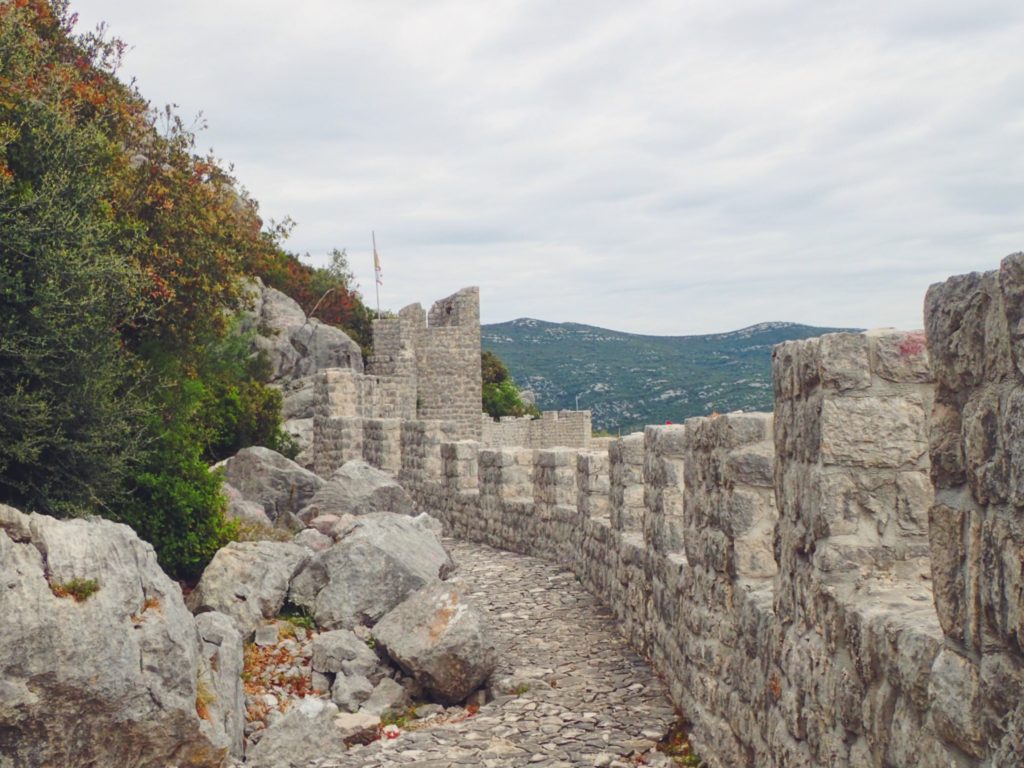 To be quite honest, I don't really think it's an accurate comparison. At 4.3 miles long, the Walls of Ston are among the longest in Europe. But compared to the Great Wall  of China's 5,500 miles? It's just not really in the same league.
But still, the walls are both beautiful and impressive, offering sweeping views of the coastal landscape below. And if you're up for a good leg workout, you can walk the entire length of it!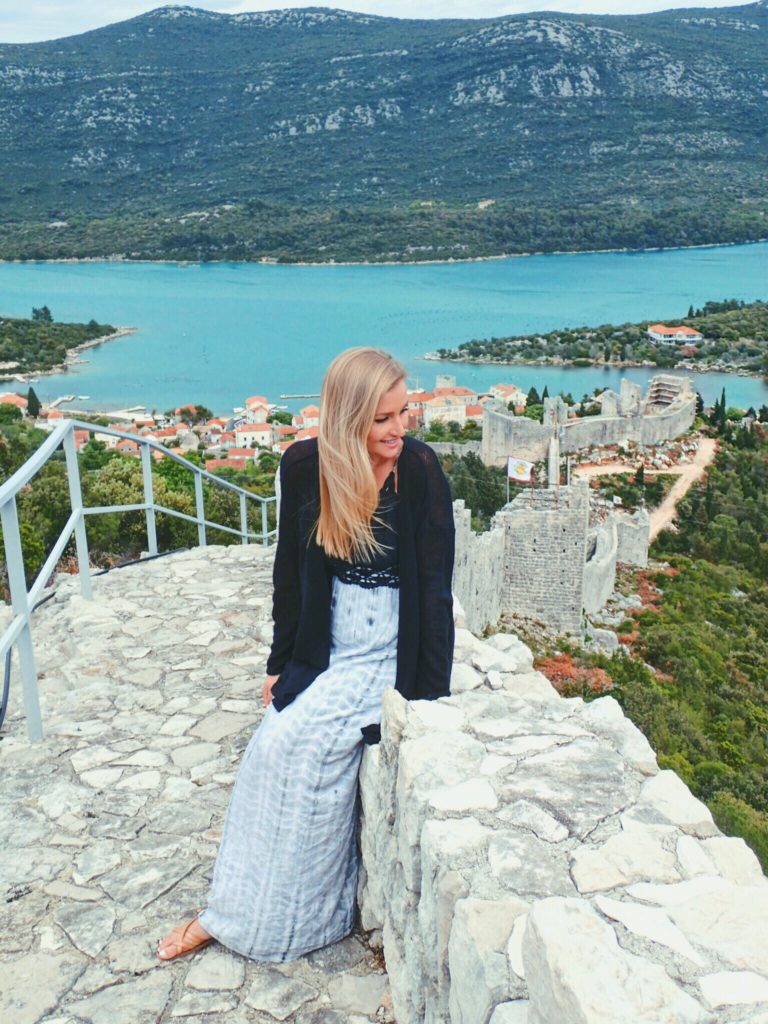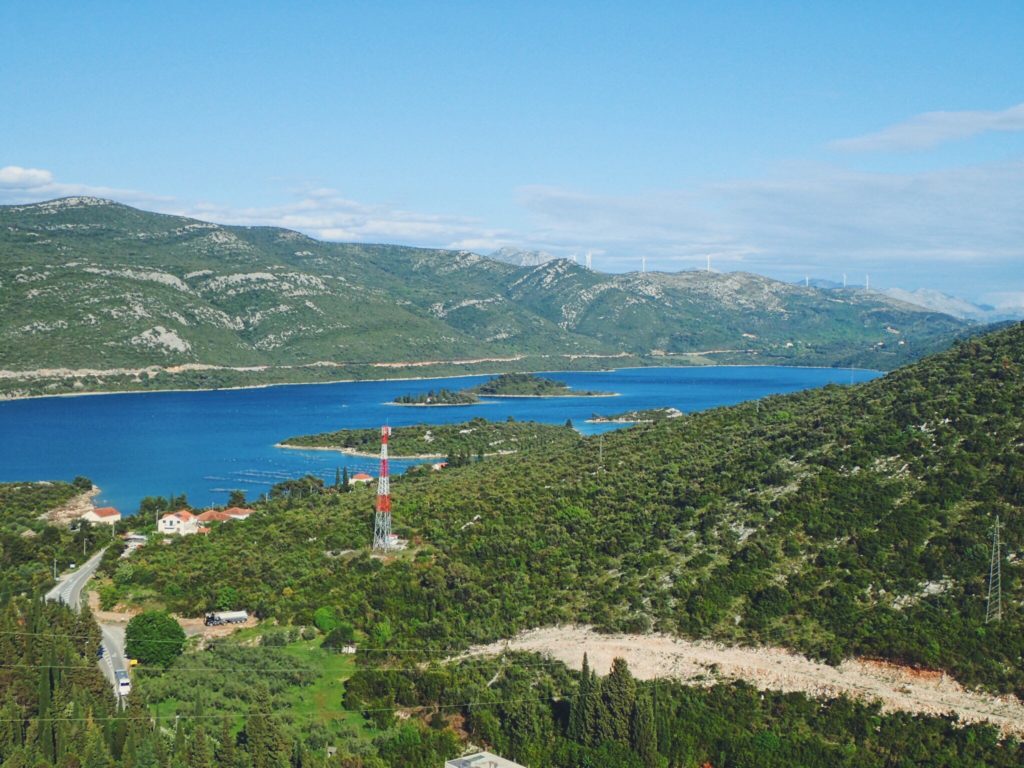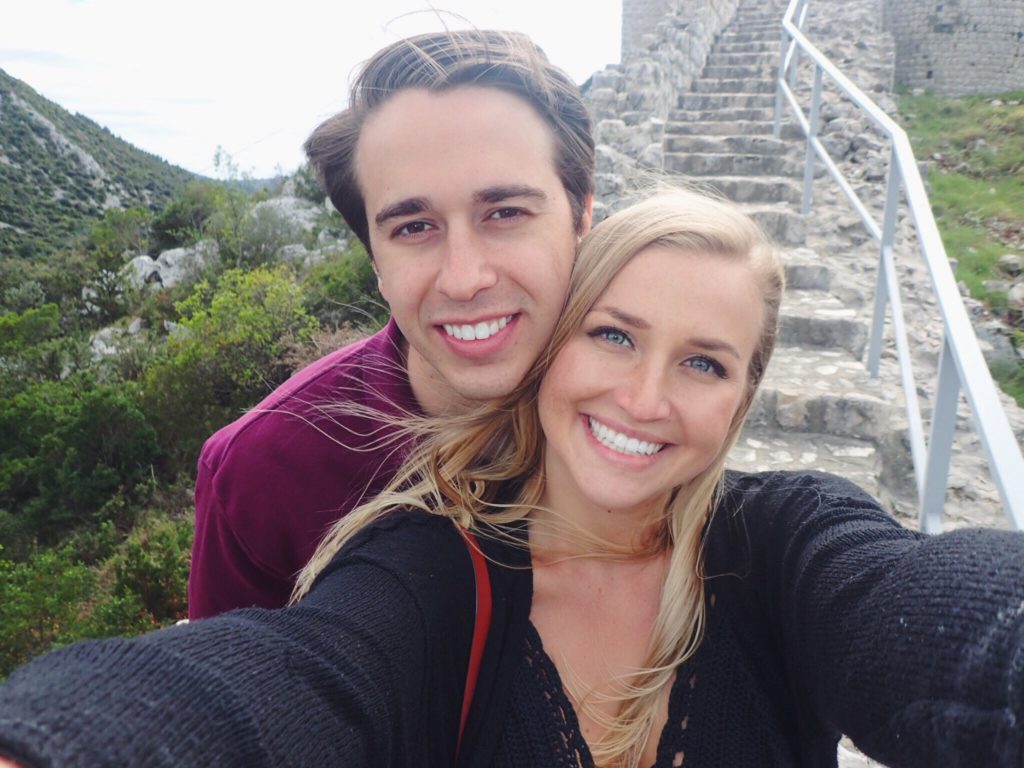 You can also use the walls to walk from Ston to Mali Ston – the town's smaller, quieter sister village – in about 45 minutes at a leisurely pace. There's not much going on in Mali Ston; no shops or attractions, and just three restaurants to choose from, but in my opinion the views alone make the walk there worth it.
My favorite time to walk the walls was in the late afternoon just before sunset, when the sunlight was still shining on the sea and giving it a nice color, but the temperatures were pleasant and not too hot.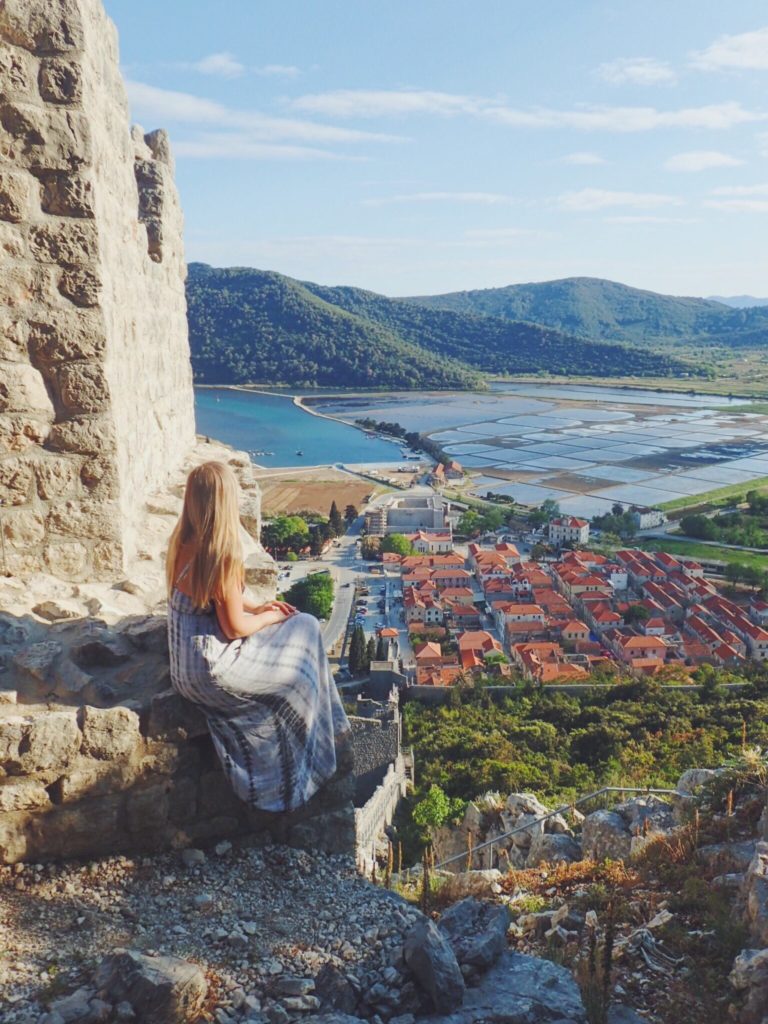 Eat Fresh Oysters (and other Seafood)
Speaking of Mali Ston, this quaint little village is one of the best spots in the world (seriously, look it up!) to indulge in fresh, straight-from-the-sea oysters. In fact, you can pretty much guarantee that any oysters you eat here will have been plucked from the ocean that morning, if not within the past few hours.
Having worked up quite the appetite ascending and descending the ungodly number of stairs on our walk between the towns, we decided to have lunch once we reached Mali Ston. We settled on Bota Sare, one of the town's three waterfront restaurants. We ordered the Ston risotto (a red risotto with mussels and other shellfish) and the black risotto with cuttlefish to share, as well as three oysters each.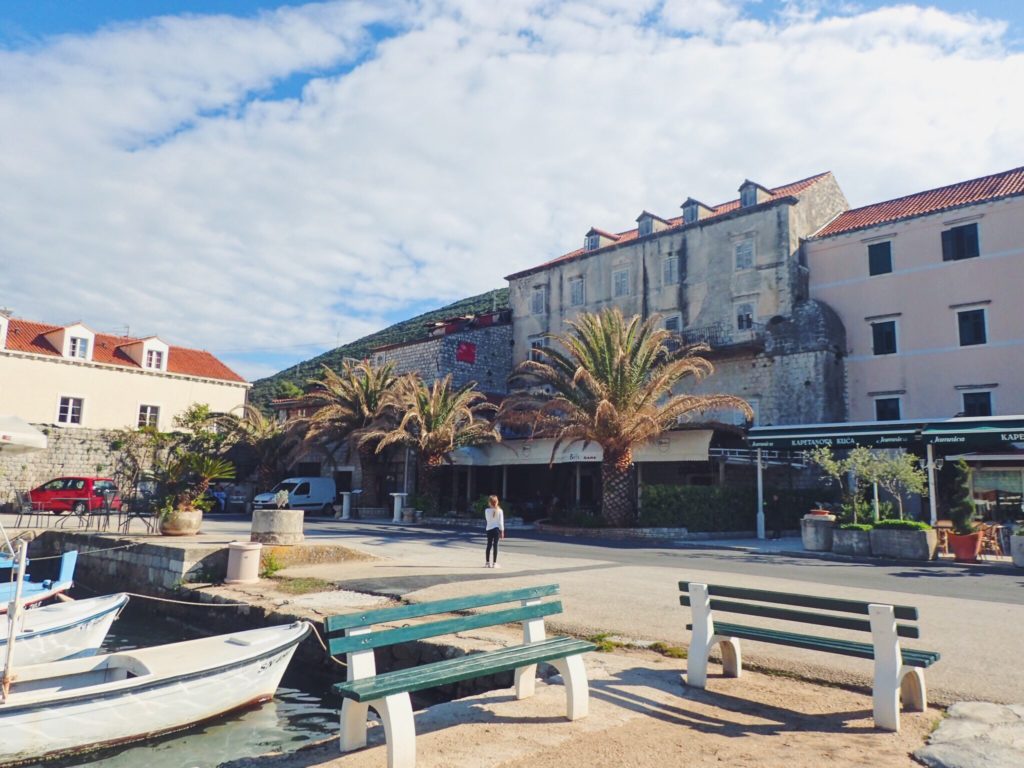 The oysters were large and fresh looking, and served with a wedge of lemon. Living in the southern USA, I've always eaten my raw oysters on a saltine cracker, topped with cocktail sauce and horseradish – so, I was nervous about the idea of slurping down an oyster straight from the shell, with just a squeeze of lemon juice.
But holy moly you guys, this was LIFE CHANGING.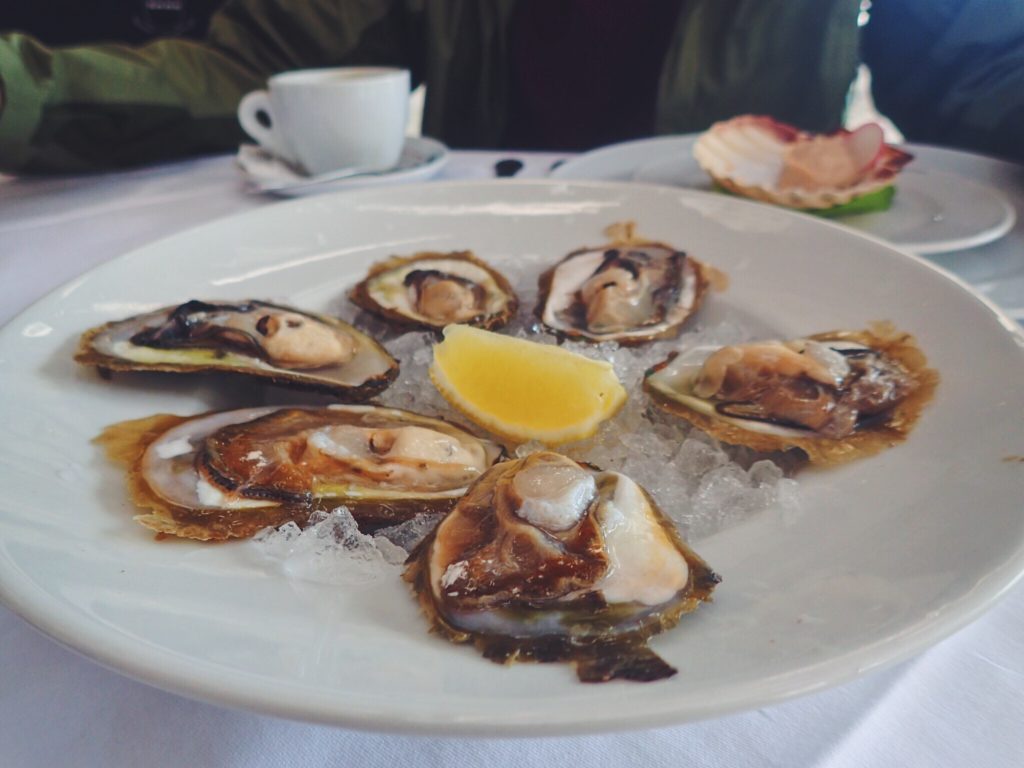 I mean it – I have been well and truly converted to a lemon juice only kind of gal when it comes to eating oysters! Not only were these hands-down the freshest oysters I've ever tasted, but the simple addition of freshly squeezed lemon juice took the oysters' natural flavor to the next level. It actually makes me sad to think I may never have oysters this wonderful ever again!
The following day we visited Mali Ston again to have lunch (this time opting to dine at Villa Koruna) and we ordered 10 oysters to share. Not only were these oysters just as tasty as the previous day's catch, but we were also gifted a free bag of locally made salt – one of Ston's most well-known specialty products.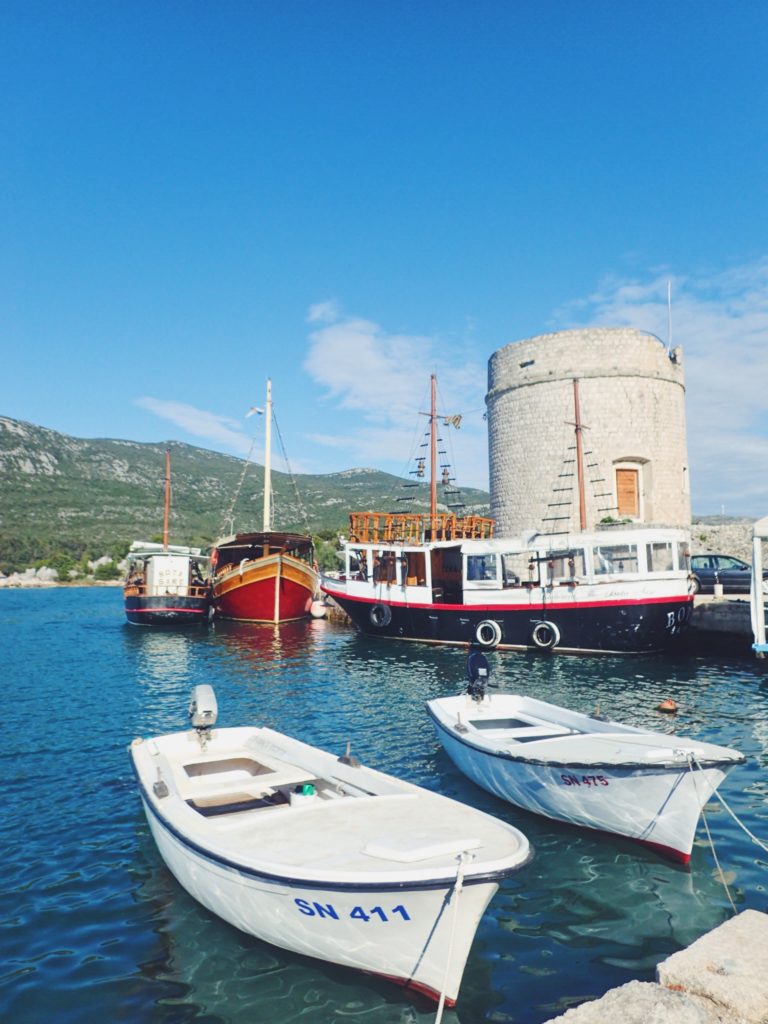 That night for dinner we walked to a restaurant in Ston called Restaurant Sorgo, where we shared more black risotto (this dish quickly became a favorite of ours!) and seafood pasta. Fun story: after over server set our food on the table he insisted on tying our napkins around our necks like bibs! I'm pretty sure he did it to get a laugh out of us, and it definitely worked.
In short, Ston (and the Peljesac Peninsula as a whole) is about as close to food heaven as it gets. And if you're not a fan of seafood, don't worry – you can still order cevapcici, veal, steak, cheese platters, and a handful of other dishes.
Taste Locally Made Wines
Oh, wine – how I love thee!
Any region of the world that prides itself on its wine production is a region that I'd like to visit, and the Peljesac Peninsula certainly fits the bill. Red wine reigns supreme here, although you will find a small selection of whites and rosés here as well.
Plavac Mali is the most common variety that hails from this region. It has a strong, rich flavor and it's high in alcohol content; a bit overwhelming for someone who typically prefers whites and rosés (like me!) but still very, very tasty!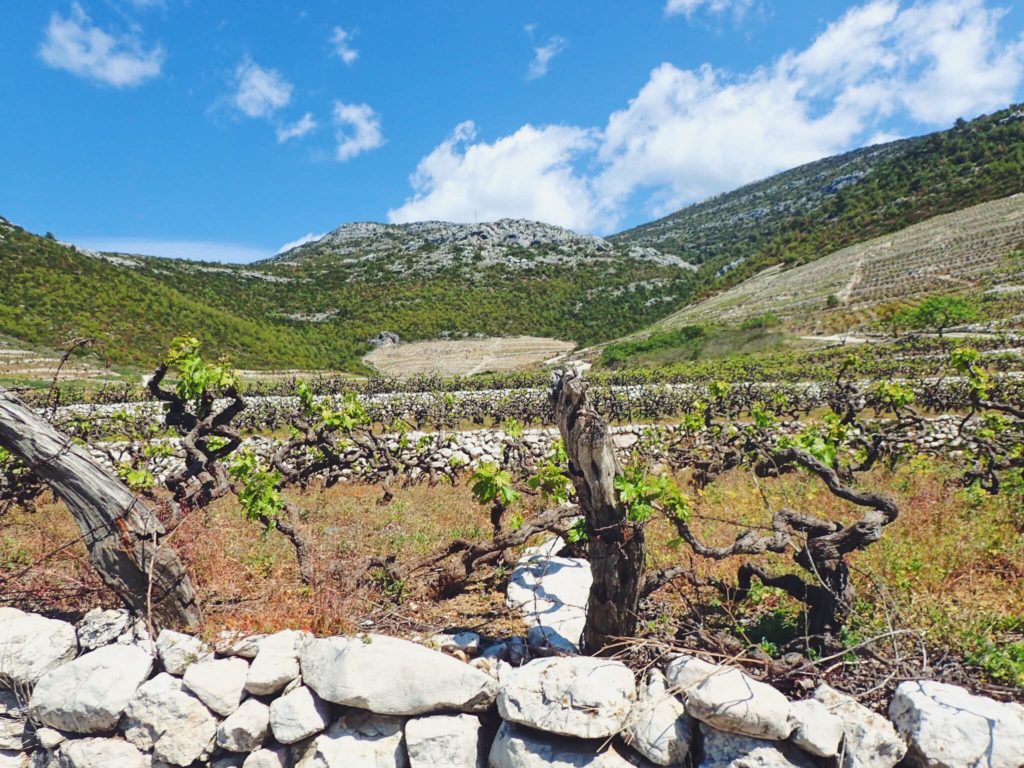 Most of the wineries are family-owned and passed down through generations. Given the small size of the peninsula, there's a surprisingly large number of vineyards and tasting rooms you can choose from. We visited three wineries, and I get the feeling that we barely just scratched the surface!
Grgic Vina
This highly regarded winery in Trstenik was the first one we visited. It was free to taste their two wines (red Plavac Mali and white Pošip), although we ended up purchasing a bottle for 210 kuna (around $30).
The tasting experience itself was over quickly and not particularly educational, although it was probably the best wine we tasted in Croatia.
Milos Vineyards
This vineyard – perhaps the most well-known in the region – offered hands-down the best tasting experience. We each paid 70 kuna to taste four wines, plus their locally made olive oil.
Before the tasting we toured their cellar, a cave-like room built directly into the cliff walls, and saw the old oak barrels they use for aging. Our guide was informative and friendly, and we were able to try a nice selection of wines. I highly recommend stopping here if you can!
Rozic Winery
When we pulled up to Rozic, we almost thought we had made a mistake; there was nobody around, and we couldn't see anywhere that looked like a tasting room. We poked around trying to find someone to see if they were open for tastings, and just as we were about to give up and hop back in the car, one of the owners came out to greet us.
To be fair, I don't think the vineyards here do get many visitors in mid-April, so they probably weren't expecting anyone to show up that day. But again, the tasting wasn't particularly exciting – we sampled three wines, and given that our host didn't speak any English and we didn't speak any Croatian, we weren't able to learn much.
We did end up buying a bottle of their red wine for 70 kuna, which we took back to our apartment and drank on the terrace.
Drive Along the Peninsula and Explore the Coast
Since there's just one main road connecting all of the towns here, it's easy to explore the entire length of the peninsula. Sometimes you'll drive past rolling, rocky vineyards that seem to go on forever, other times you'll meander through quiet villages, and when you're lucky, you'll be granted views of the gorgeous coastline.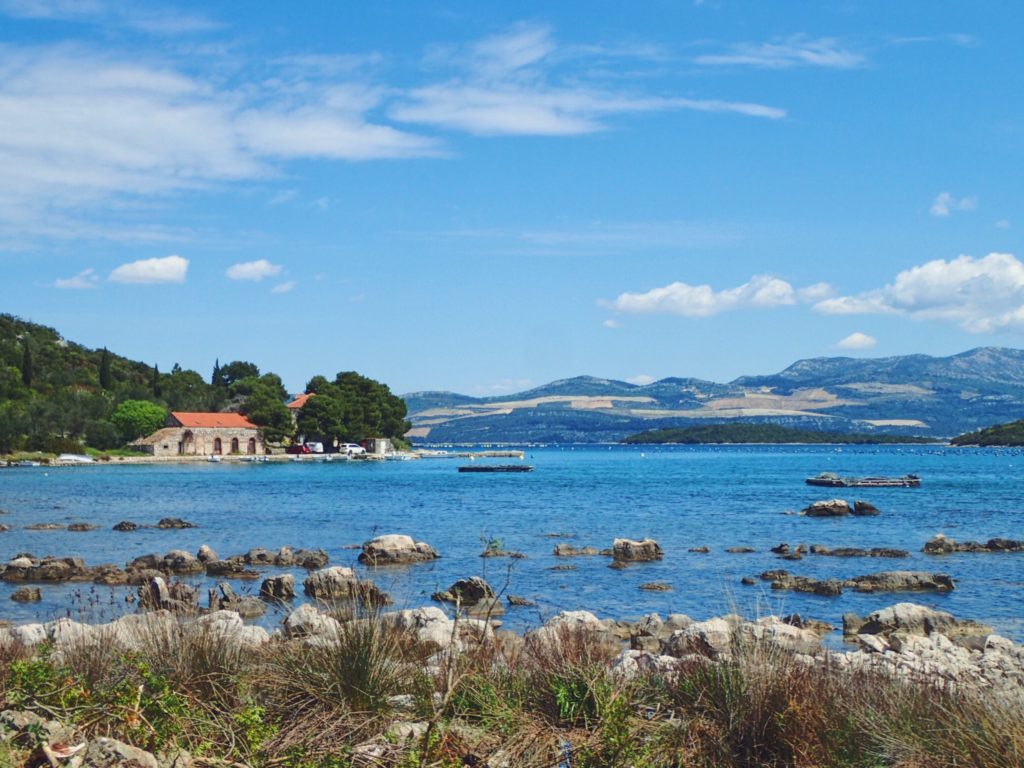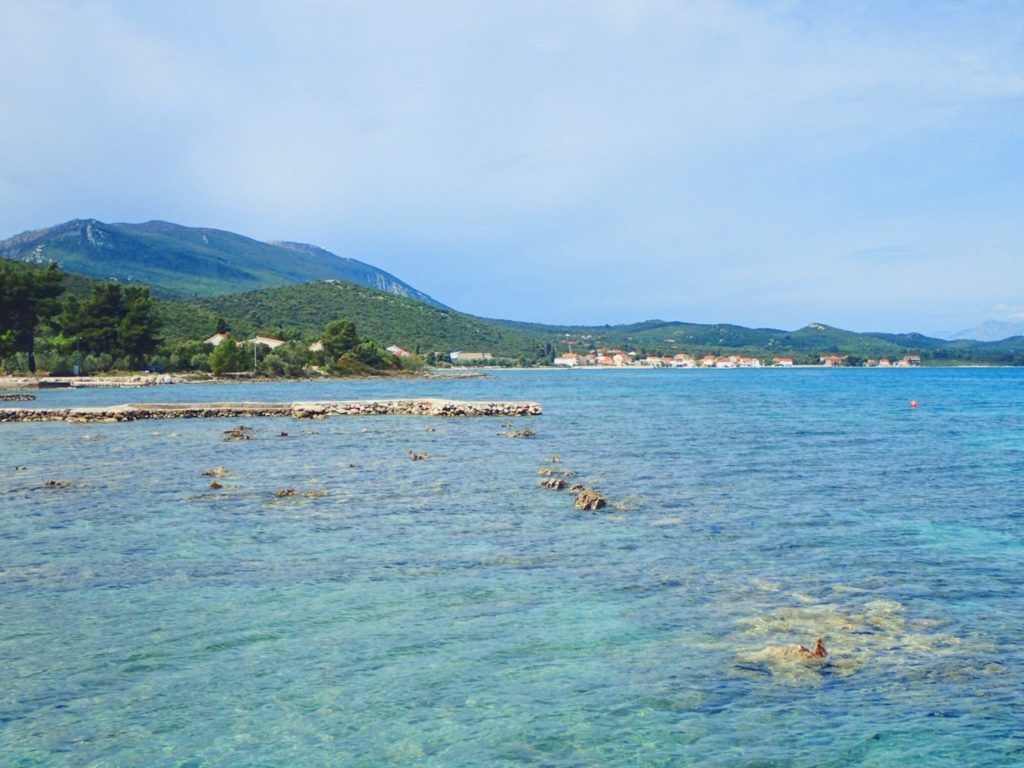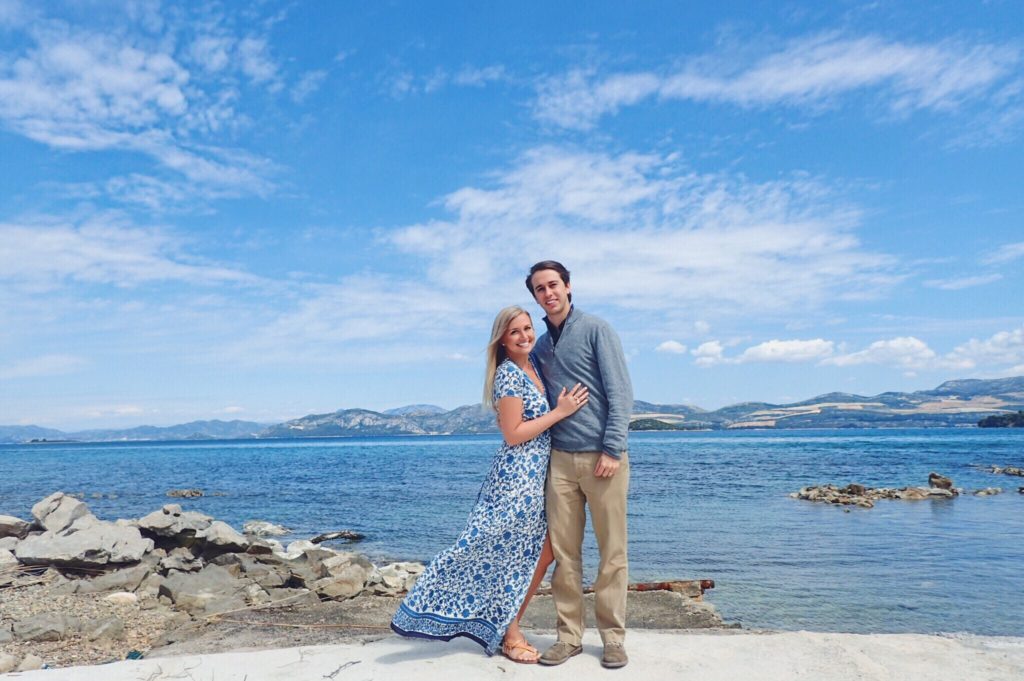 Fishing boats, wooden shacks selling fresh oysters (unfortunately, these were closed during our trip), and bright turquoise water are the norm here. I loved pulling off to the side of the road to get out, smell the sea breeze, and soak in the scenery.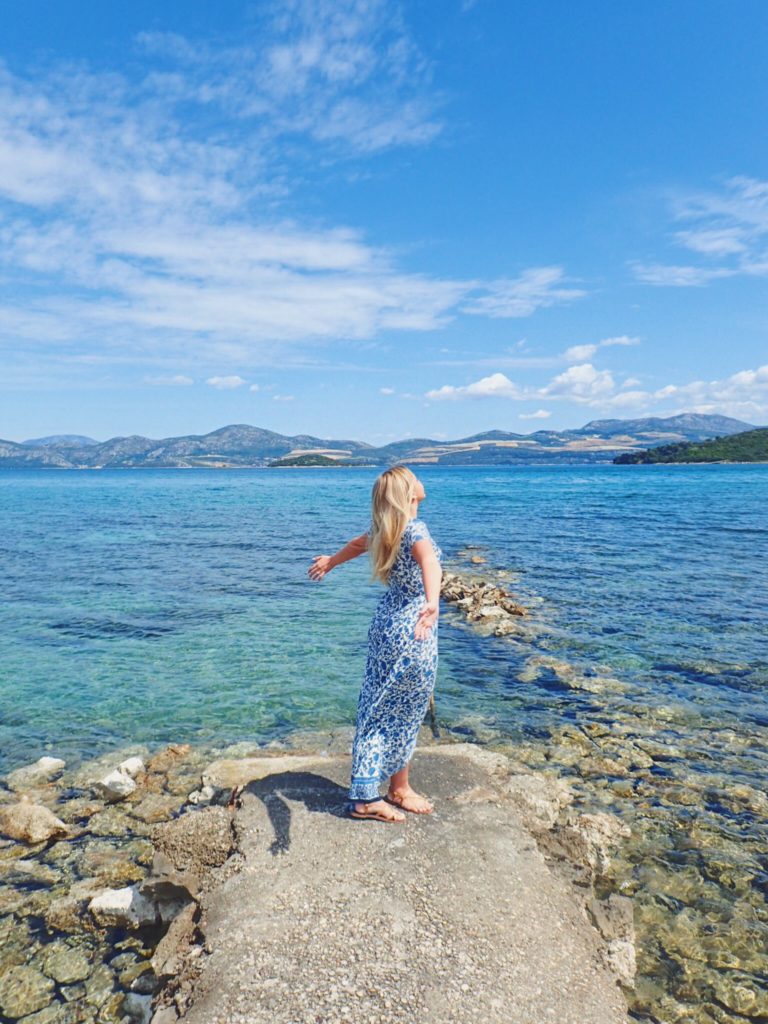 You could easily spend a full day this way, hopping from one town to the next all the way up the peninsula, picnicking on the pebble beaches or swimming if the weather was hot enough.
Having visited the coastal cities of Rovinj and Trogir before arriving in Peljesac, I thought I had already seen the best of Croatia's Dalmatian coast. But the Peljesac Peninsula was something special; something different.
It was more than the fresh seafood, the scenic storybook villages, the rocky hills, the rich wine, and the blue sea …it was the peaceful, leisurely way of life here – the way that time itself seemed to slow down – that really charmed me and left a lasting impression.
I could have spent a lifetime here relishing in the relaxation, but Dubrovnik was calling…
---
Pin It!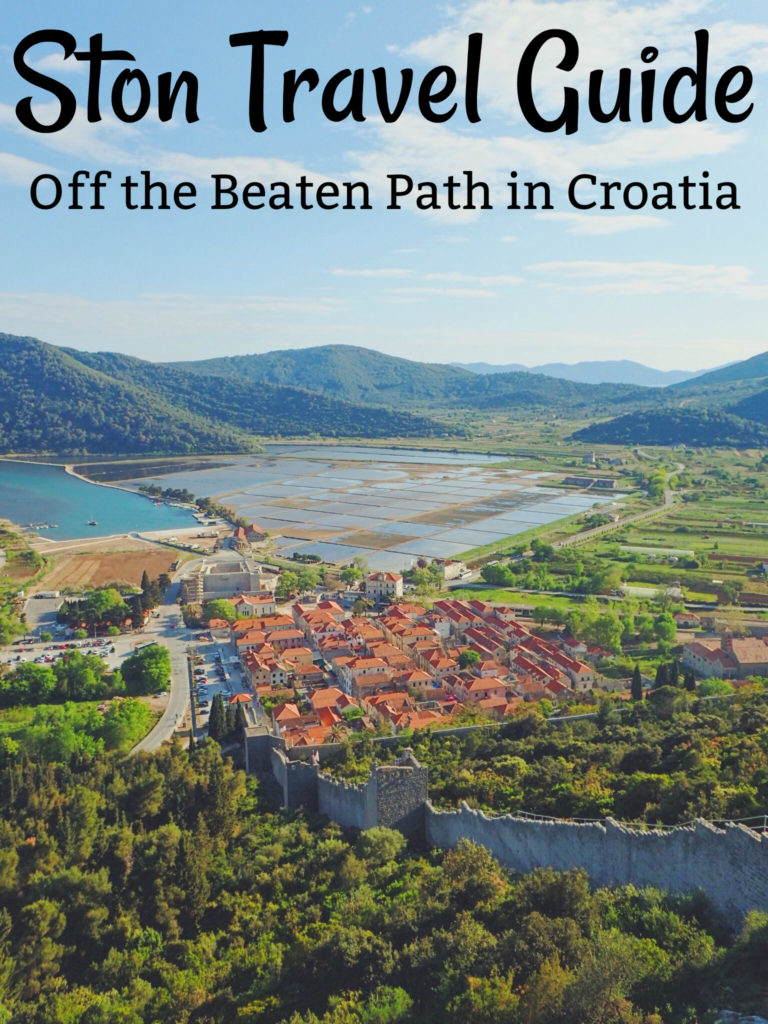 ---
Do you love quiet, relaxed places like this as much as I do? Have you ever, or would you want to, visit the Peljesac Peninsula?