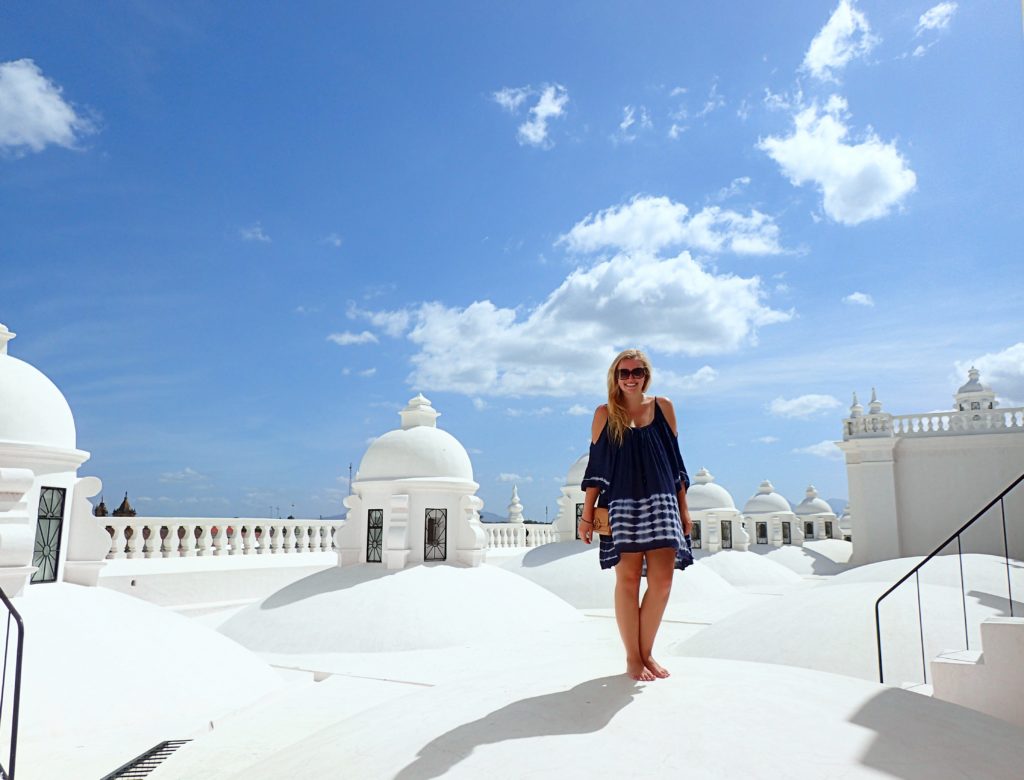 Approximately 2.5 hours, 2 chicken buses and $3 after leaving Granada, I found myself standing in León's main bus station with my new Dutch friend, Petra.
Instantly, we were swarmed.
"Taxi!" "Tuk tuk!" "Taxi!" "Tuk tuk!"
We grabbed one of the three-wheeled bicycle taxis and headed into town. Throughout the short ride along the city streets, I couldn't help but to find myself comparing León to colorful Granada, which we had just left behind.
León felt grittier, busier, and was certainly less beautiful than tropical and colonial Granada. Oh, and it was hot as hell…102 degrees, to be exact (or 39 for my friends around the world).