When I began planning my trip to southern Germany, there was one crucial experience that I needed to make sure I had: I wanted to feel like Maria von Trapp in the opening scene of The Sound of Music.
Yes, that's right. I wanted to see rolling hills speckled with wildflowers, set against a backdrop of snow-capped peaks and clear blue skies. I wanted scenery so gorgeous that I would be inclined to go sprinting through the hills, twirling in circles with my arms outstretched and my dress blowing in the wind.
And you better believe that I found it.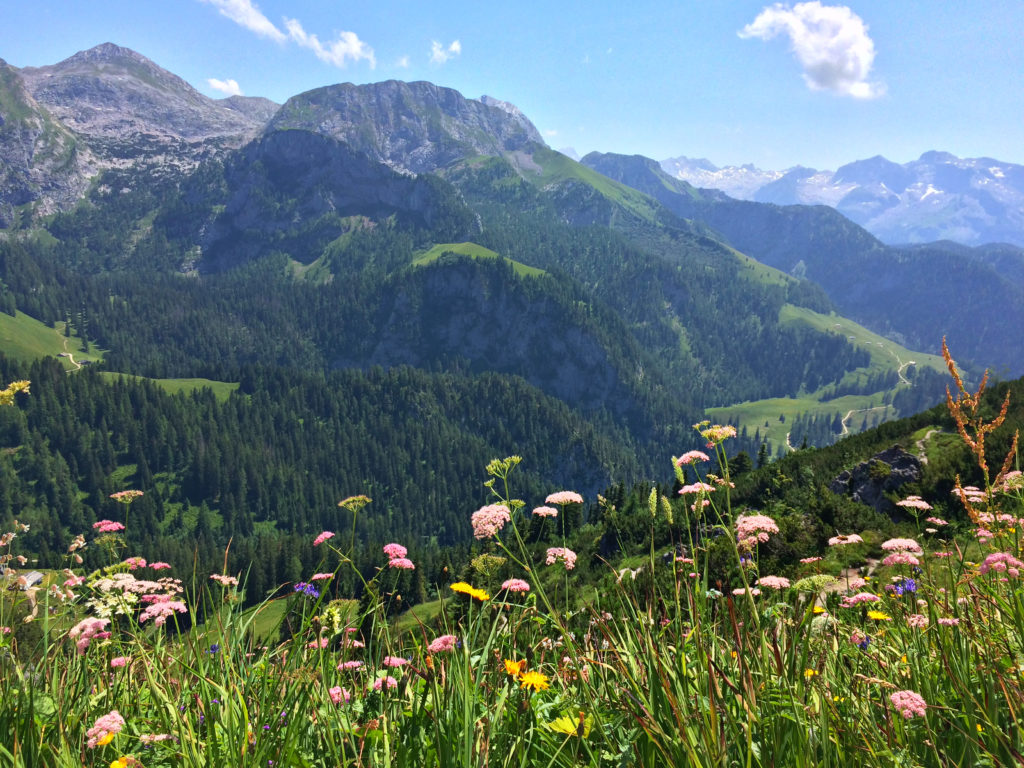 After hours of scouring Bavarian guidebooks and skimming European travel websites, I came across the name of a place that I knew would have exactly what I was looking for: Berchtesgadener Land.