If I learned anything during my time in Germany's gorgeous Bavaria region, it's that Bavarians know a thing or two about building churches.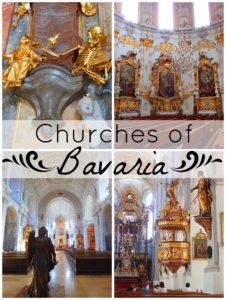 Having spent literally my entire life living in the southeastern United States, I'm used to being surrounded by my fair share of religious folk. In fact, during my time attending college in South Carolina, it was not uncommon for complete strangers to ask me about my religious beliefs.
"Oh, hi! What's your name? Where do your parents live? What are you studying? Which church do you go to?"
Note that it was never "Do you go to church?"–people just jumped the gun to wanting to know which one it was.
So, it's always a bit fascinating for me to travel abroad to places that have very religious populations–and turns out, Bavaria is totally one of those places, at least historically.