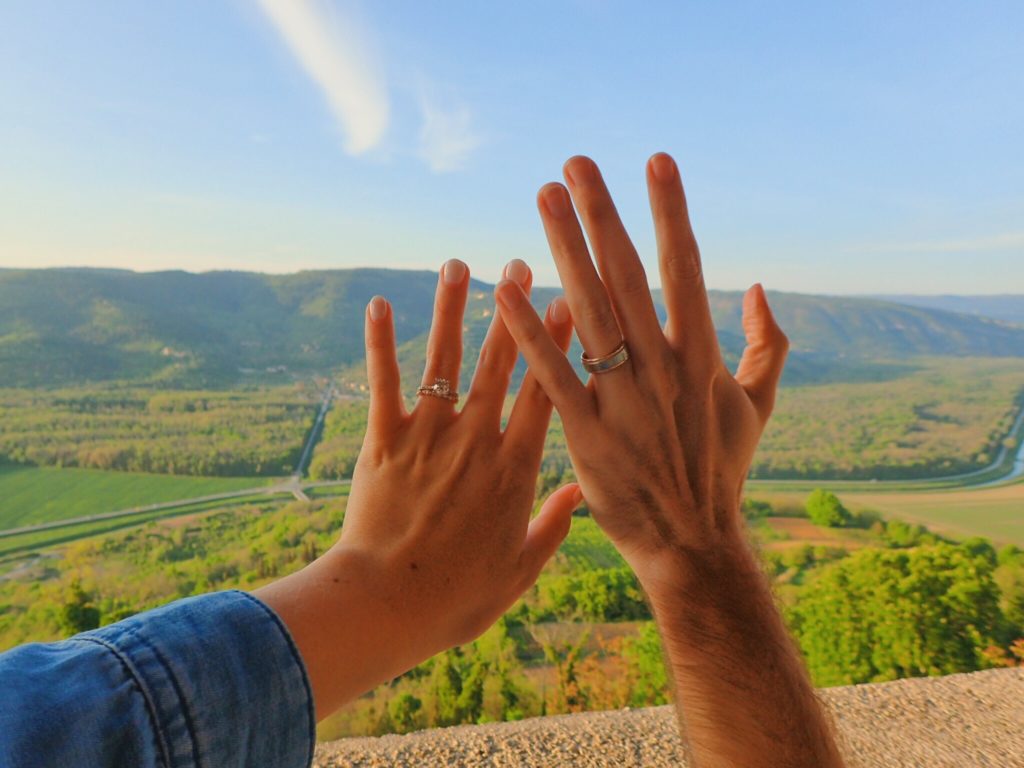 Free honeymoon…? Kiiiiinda sounds like a spammy email you'd get in your junk folder advertising that "YOU'RE THE LUCKY WINNER OF A FREE LUXURY VACATION," right?
Well believe it or not, Derek and I actually spent a whopping $0 on our entire 2 week honeymoon in Croatia.
And yes, that's including flights, accommodation, rental car, tours, food, wine, and other entrance fees and activities. In other words, we actually had a legitimately FREE honeymoon.
During the process of planning our wedding, I spent a lot of time browsing various wedding forums, websites, and blogs…and the one universal truth I learned is that weddings are systematically designed to be expensive as hell.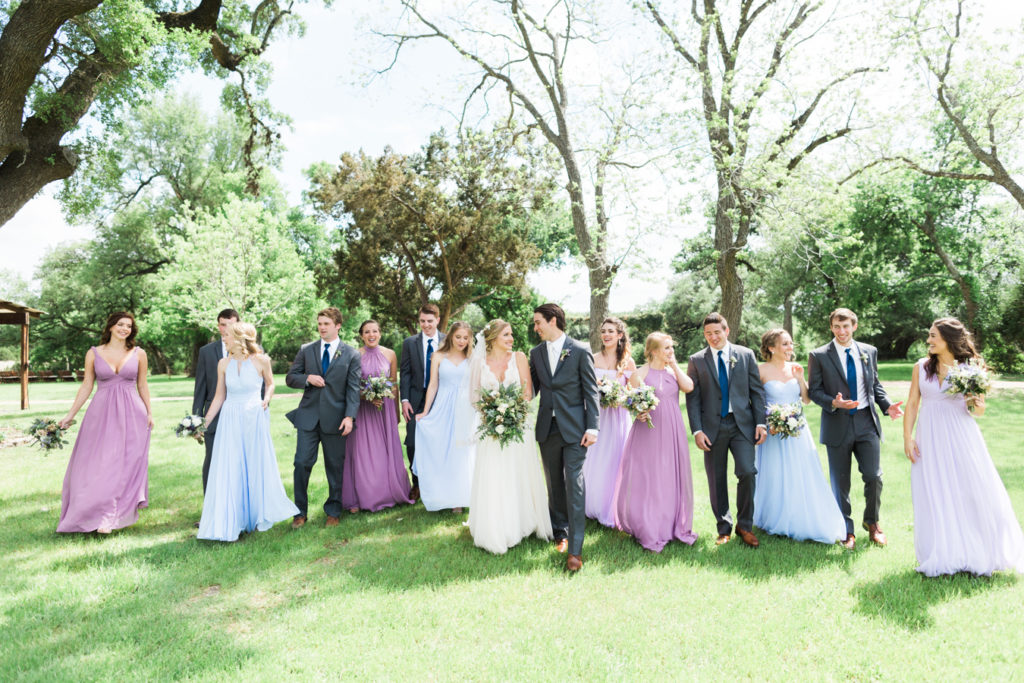 Call up a bakery as ask for a large cake? $80. Call them and ask for the same size cake, but mention that it's for a wedding? $400!
Need a bouquet of flowers? $20. Oh, you're the bride and it's your bridal bouquet? $150!
In all seriousness, I get that it's important to pay for quality services when planning your wedding. No one wants cold food, wilted flowers or a cheesy DJ for the biggest celebration of their life, and that quality comes with a cost.
But that cost should NOT include sacrificing your honeymoon to finance the wedding! Seriously, as phenomenal as our wedding day was, it was still just one day in the end. Our honeymoon was 2 weeks of romantic, adventurous newly-wedded bliss. It was an absolute blast from beginning to end, and I got to experience every second of it with my best friend and the love of my life.
I want every newly married couple to be able to experience that same joy, but realistically many people just can't afford a wedding AND a honeymoon in the same month. And that breaks my travel-obsessed heart!
So, today I'm spilling my secrets for how we booked ourselves a totally free honeymoon, with $0 in costs when all was said and done…in just two steps!
1. We Paid for Our Wedding Using Travel Rewards Credit Cards
Did you know that the average cost of a wedding in the United States is roughly $35k? Even a small, low-cost wedding will usually run you a few thousand dollars. Why not get get rewarded for dropping all that dough?
Before I got myself a travel rewards cards, the idea of using points to book travel seemed totally complex and scary. But I promise you, it really couldn't be easier!
Derek and I each applied for our own cards. He has better credit than I do, so he was able to get a slightly better card than me. Here's what we got: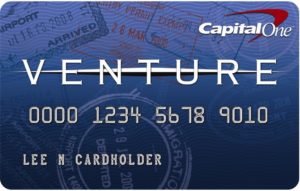 This was my card.
Sign-up bonus: 40,000 bonus miles after spending $3,000 on purchases within the first 3 months from account opening
Regular reward points: 2 points for every dollar you spend
How to redeem points: Book travel reservations (flights, hotels, rental car, etc.) on their website using your points, OR book travel on your own and then use the Purchase Eraser to redeem your points and effectively "erase" the charges from your statement (this was my preferred method)
100 points = $1; so those 40,000 bonus points = $400
Annual fees: $0 intro for the first year, $59 after that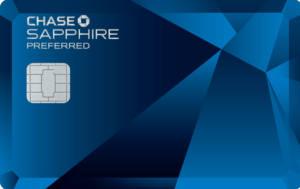 This was Derek's card.
Sign-up bonus: 50,000 bonus miles after spending $4,000 on purchases within the first 3 months from account opening
Regular reward points: 2 points for every dollar you spend on travel and dining; 1 point for every dollar spent on other purchases
How to redeem points: Transfer points directly into programs of participating airlines (i.e. United) OR book through their Chase Ultimate Rewards portal (this was Derek's preferred method)
If you transfer the points to an airline, you use the points according to their rules. But if you book travel through Chase Ultimate Rewards, you get a better conversion rate (50,000 bonus miles = $625).
Annual fees: $0 intro for the first year, $95 after that
Example: Financing a $20,000 wedding using the Chase Sapphire Preferred + Capital One Venture Card
Just for the sake of easy math, let's say Person A spends $10,000 on their Chase card and Person B spends $10,000 on their Capital One card, in order to finance their $20,000 wedding.
Person A earns 50,000 bonus points + 10,000 regular spending points, for a total of 60,000 points. If they book through Chase Ultimate Rewards, they have $750 to use on travel.
Person B earns 40,000 bonus points + 20,000 regular spending points, for a total of 60,000 points. They have $600 to spend on travel.
Note: See how 60,000 points through Chase Sapphire equals $750, whereas it only equals $600 through Capital One Venture? That's what I mean when I say it's a "better" card! So, ideally it would be best to have BOTH parties apply for the Chase Sapphire Preferred card.
Additionally, it's ideal both partners to apply for a rewards card rather than just one person, because as you can see, those bonus sign-up points really go a long way!
Depending on your honeymoon location and the flight costs to get there, those reward points ($600-750 per person) can finance anywhere from ~50% to 100% of your flight!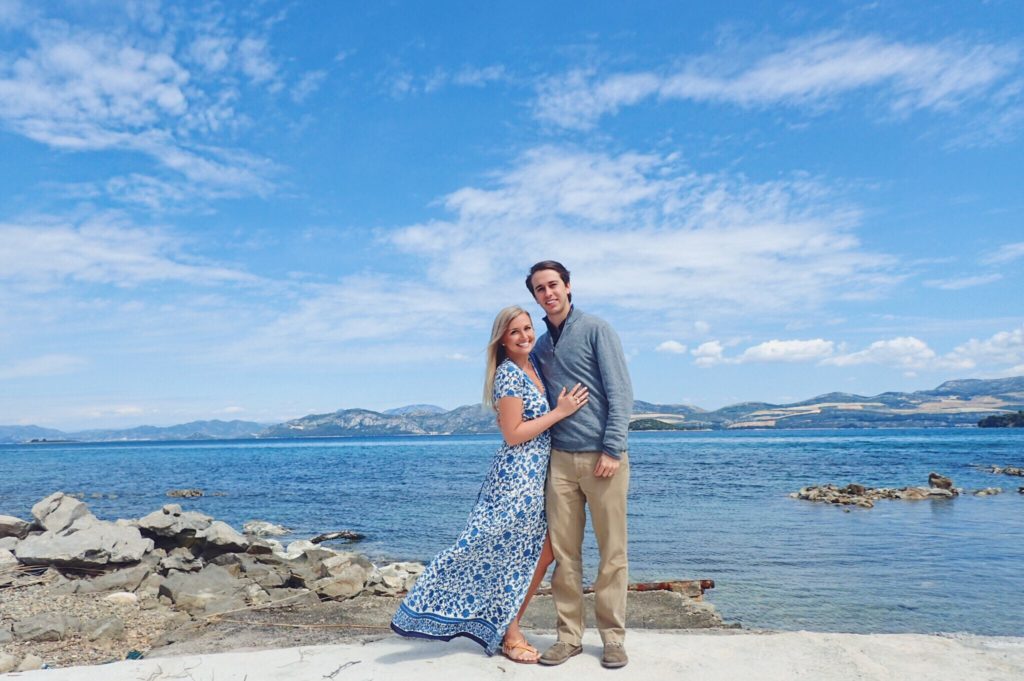 In the end, Derek and I were able to fully purchase both of our round-trip honeymoon flights from Houston to Zagreb, Croatia using ONLY points. So, even if we had skipped Step 2 (coming up!) we still would have knocked out one of the single biggest expenses using this step.
Alternatively, you could use these points to book your hotels, rental car, or other transportation.
And obviously, using rewards points isn't JUST for newlyweds…but there's probably no easier way to rack up $20,000 on a credit card within a few months than during wedding planning, meaning more opportunities for points.
SUPER IMPORTANT NOTE: I only recommend this as an option if you HAVE the cash to pay off your card each month. Credit card debt is no joke, and I don't advise going into debt just to score bonus miles. I repeat, do NOT spend $XXXX dollars on your credit card unless you actually HAVE $XXXX in your bank account!
2. We Registered with Honeyfund, Instead of a Traditional Registry
We scored free round-trip airfare using travel reward points, but obviously that still left our accommodation, rental car, food, and other travel expenses.
Well, Derek and I aren't really that into "stuff"…which you tend to receive a lot of when you get married! We live in a one-bedroom apartment (and were preparing to move halfway across the country just weeks after the wedding) so the idea of registering for a bunch of household items really didn't appeal to us.
Plus, we moved in together more than two years before the wedding, meaning we had already accumulated our own crock pot, toaster, blender, coffee maker, vacuum, and other typical wedding registry items.
So when we heard about Honeyfund, we were immediately intrigued. Honeyfund is a honeymoon registry, meaning you register for travel-oriented gifts like airfare, hotels, and tours instead of traditional registry items. Score!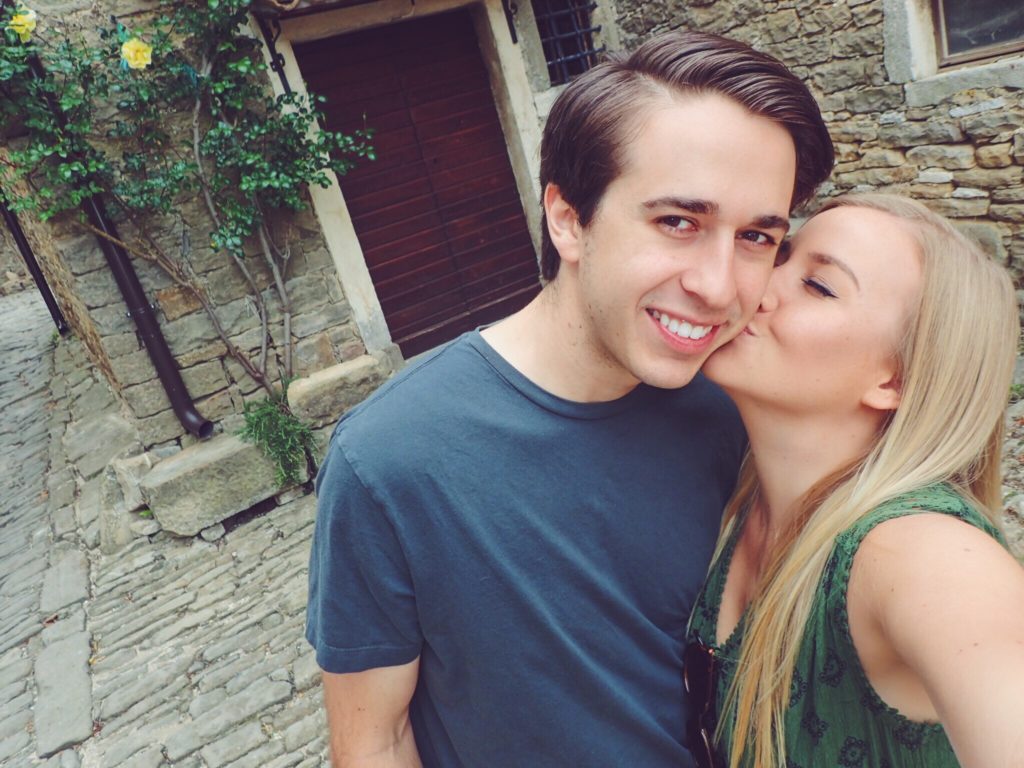 Here's how Honeyfund works:
You create your registry, adding items like "Rental Car" or "Cooking Class" or "Wine Tour."
You share your registry link on your website, or ask your parents to pass it along to those who ask for it (traditional wedding etiquette states that you should NOT share registry information in your invitations, at the risk of appearing gift grabby!)
Guests purchase items from your registry, and within a few days that money appears directly in your bank account (minus a small fee, which Honeyfund keeps)
You use that money to book your travels!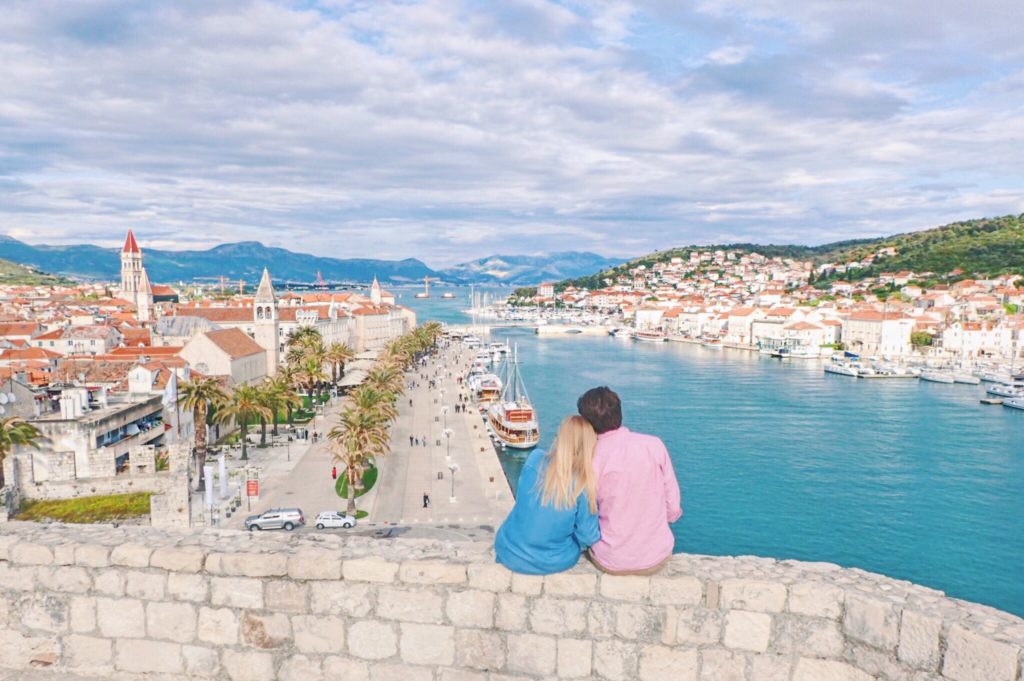 Tips for Honeymoon Registry Success
In general, wedding gift etiquette is tricky. On one hand, it's considered rude to expect your guests to give you a gift – that's why it's not cool to include registry information on your invitations.
On the other hand, it's also considered a courtesy to your guests to have some sort of registry, and either subtly mention it on your wedding website or spread it via word of mouth. Why? Most of the time, guests WANT to be told what to get you, instead of guessing or trying to think or something themselves.
While honeymoon registries may still be a bit "taboo" among more conservative or older crowds (because c'mon, you NEED that knife set more than you need a relaxing trip to the Caribbean!!), they're quickly growing in popularity.
Personally, I don't see any difference between a honeymoon registry and a traditional one…other than the fact that I'd much rather have experiences than more material objects, which I already have plenty of. Either way, your guests have the option to contribute a gift or not; if they feel that honeymoon registries are too non-traditional, they can either forgo giving you a gift, or give you a physical gift anyways. Win-win!
But when adding items to your honeymoon registry, remember that gift-giving is as much about the GIVER as it is the recipient. In other words, your friends and family might not feel great about blindly sending you money, because that can feel impersonal.
But gifting you a once-in-a-lifetime bungee-jumping experience in New Zealand, or cooking class in the Italian countryside? That's pretty freaking memorable and cool! So, be sure each of your Honeyfund gifts has a description and image, to help guests get excited about your registry.
It's also important to have a range of options in terms of price, just like you would on any other registry. We went as low as $25 per gift, and as high as $200. Guests can also contribute multiple gifts if they'd prefer to give a larger amount than they're able to give through a single gift.
Of course, the amount of money you can expect to receive from your Honeyfund will vary based on the number of guests you invite, any cultural gift-giving traditions or customs that are relevant to you, and the average amount that your guests are able to give.
In the end, Derek and I were gifted more than the entire remaining amount of our honeymoon…which meant we paid a grand total of $0 for our 2 week honeymoon!
We're not super luxurious travelers by any means, but we were still fairly loose with our budget when planning our honeymoon. If we liked it, we booked it…it was our honeymoon, after all!
We saved some money by booking all of our accommodation through Airbnb, which tends to run cheaper than hotels in Croatia. But still, all of the places that we stayed in were absolutely LOVELY…our Dubrovnik Airbnb just might be the coolest apartment I've ever stayed in.
We also rented a car (a BMW!) for the entire time that we were there, and indulged constantly in delicious meals, frothy cappuccinos, and local bottles of wine. Mmmm.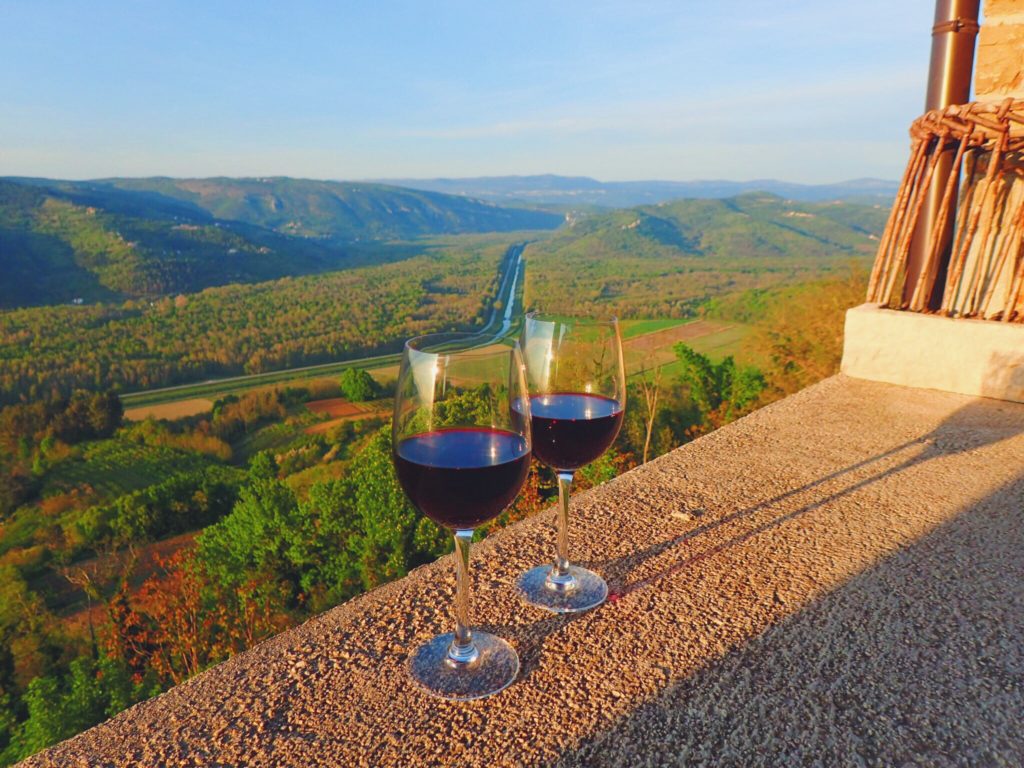 Our honeymoon was in many ways the trip of a lifetime, and not just because of all of incredible sights we saw and experiences we had. It was our first trip as husband and wife, and I can't think of any better way to kick off a brand new marriage than spending quality time together and adventuring around the globe.
And in the end, this incredible trip that would have cost us THOUSANDS of dollars ended up costing us nothing at all!
There's really no better time to score free travel than right after your wedding. Not only are you spending more at one time than you'll likely ever spend again (thankfully!), you're also in a position to receive generous gifts from your loved ones. Take advantage of BOTH of these opportunities, and use them to book the honeymoon of your dreams.
What's more, this experience totally opened our eyes to the magic of "travel hacking" (i.e. using reward points to score free travel), and we've still been using the tactics from Step 1 for other non-honeymoon travel.
And there you have it – a step by step guide to booking a free honeymoon! Sounds like a welcome change after all those wedding expenses, eh?
---
Pin It!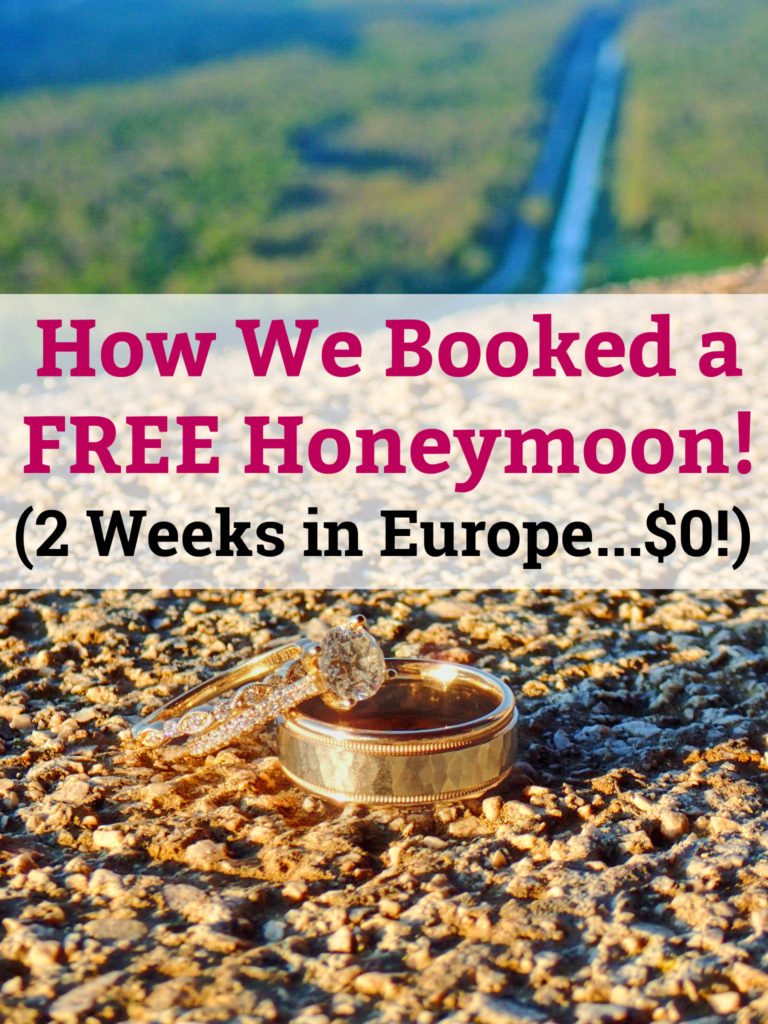 ---
What are your thoughts on honeymoon registries and "travel hacking" using reward points? Would you ever use these tips to book a free honeymoon or free travel? What questions do you still have about choosing and using travel reward credit cards?
Let's Connect!