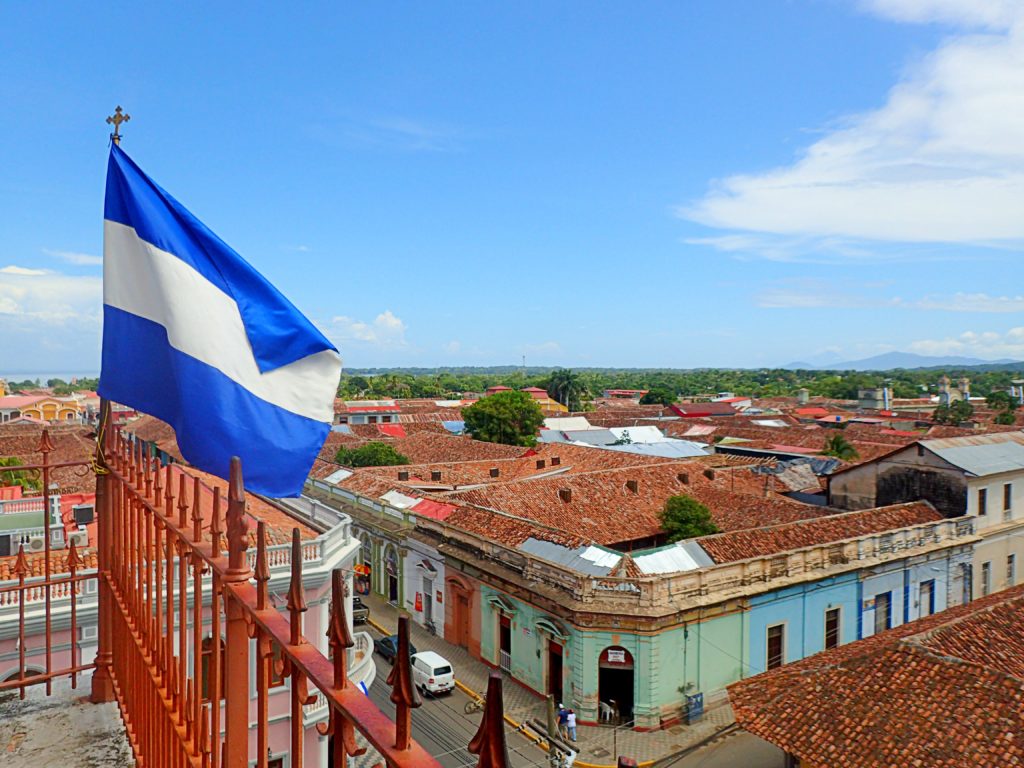 Central America is a diverse, beautiful, and misunderstood area of the world. There's so much to love about this compact region, including volcanic lakes, Caribbean coastlines, cloud forests, colonial towns, Mayan ruins, humid rainforests, rushing waterfalls, surf spots, abundant wildlife, vibrant markets, and other hidden treasures.
It's colorful and picturesque, and yet it's not nearly as popular (yet) with backpackers or other travelers as regions like Southeast Asia, Europe, and South America are. However, it's definitely rising in popularity and attracting more and more visitors every year.
If you haven't yet made your way to any of the incredible countries in Central America yet, it's high time to add it to "the list"! Here's what you'll need to know before backpacking Central America:
Why Travel to Central America?
Surprisingly, it seems like very few people have given much thought to what adventures, sights and experiences might be waiting for them in Central America. When it comes to traveling throughout Latin America, more popular and well-known destinations like Brazil and Peru steal the spotlight from countries like Nicaragua and El Salvador.
I think the main culprit for the general lack of interest in visiting this region is outdated safety information. Thirty or forty years ago, countries like Guatemala, Nicaragua, El Salvador and Honduras were very dangerous and violent places, even comparable to some places in the Middle East today.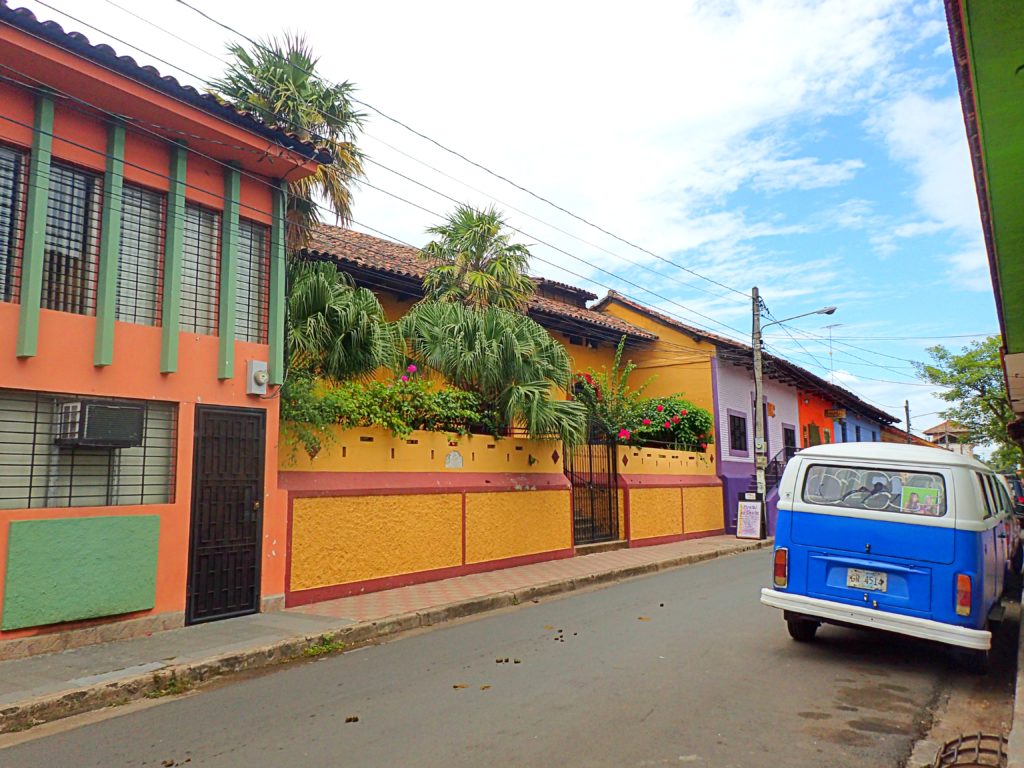 These days, however, the civil uprisings and guerrilla warfare of the 70's and 80's are long gone, leaving behind only vibrant cultures, beautiful scenery, and adrenaline-pumping activities for visitors.
Nature
Humid rain-forests, rich with colorful flora and unique wildlife
White sand Caribbean beaches with turquoise water
Endless Pacific beaches, popular with surfers and yogis
Active volcanoes where you can roast marshmallows, look for lava and sandboard down the dusty slopes
Extinct volcanoes encircled by cloud forests; home to crater lakes and howler monkeys
Sprawling misty lakes and rivers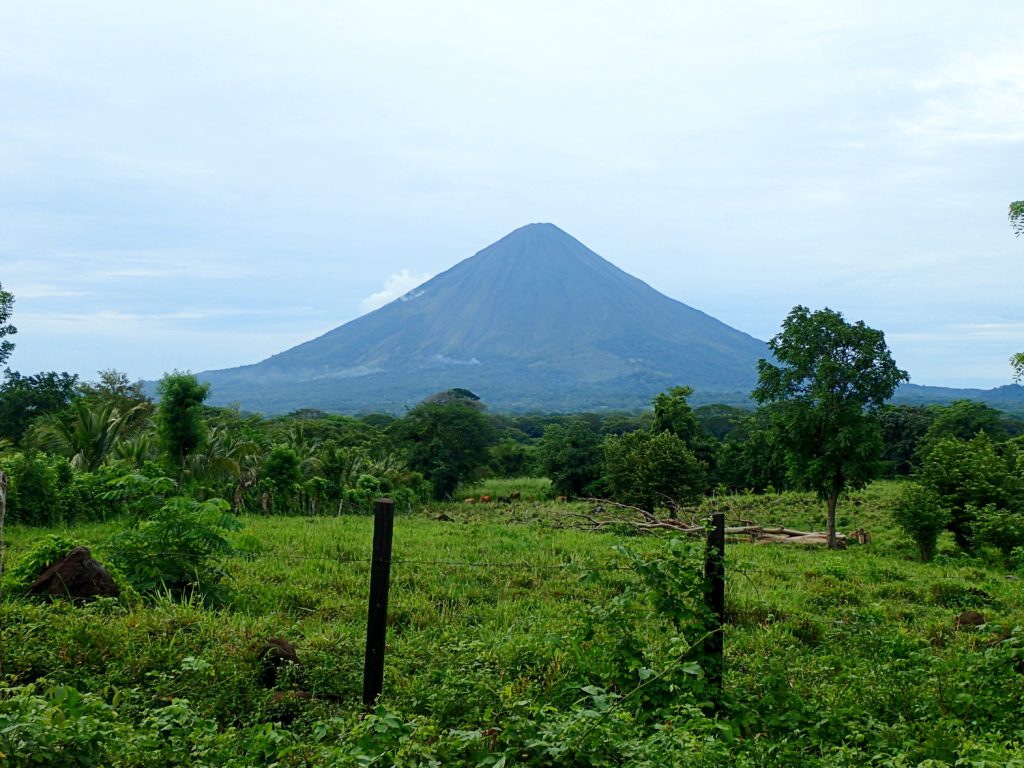 History and Culture
Colorful colonial cities that are charming and walk-able
Catholic churches, and bell towers with sweeping city views
Mayan ruins in jungle settings
Artistic reminders of the region's tumultuous past
Prevalent Mayan culture
Bustling local food, clothing, and handicraft markets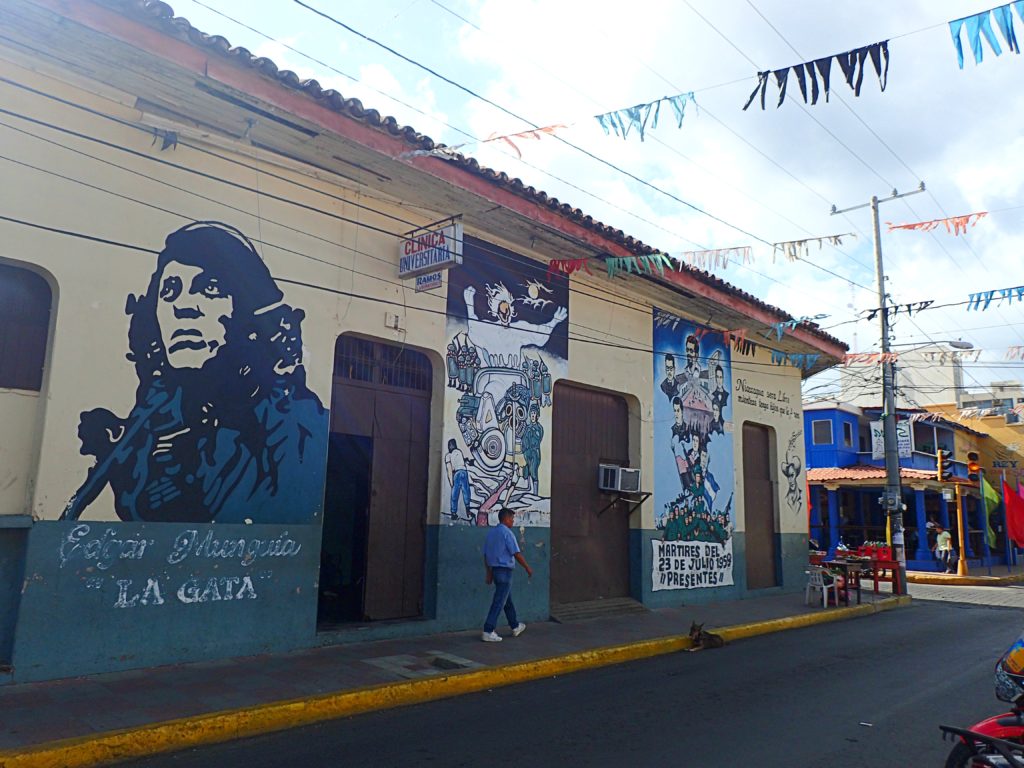 Activities
Scuba diving and snorkeling
Hiking to waterfalls, scenic overlooks, and volcano summits
Volcano boarding
Kayaking
Zip-lining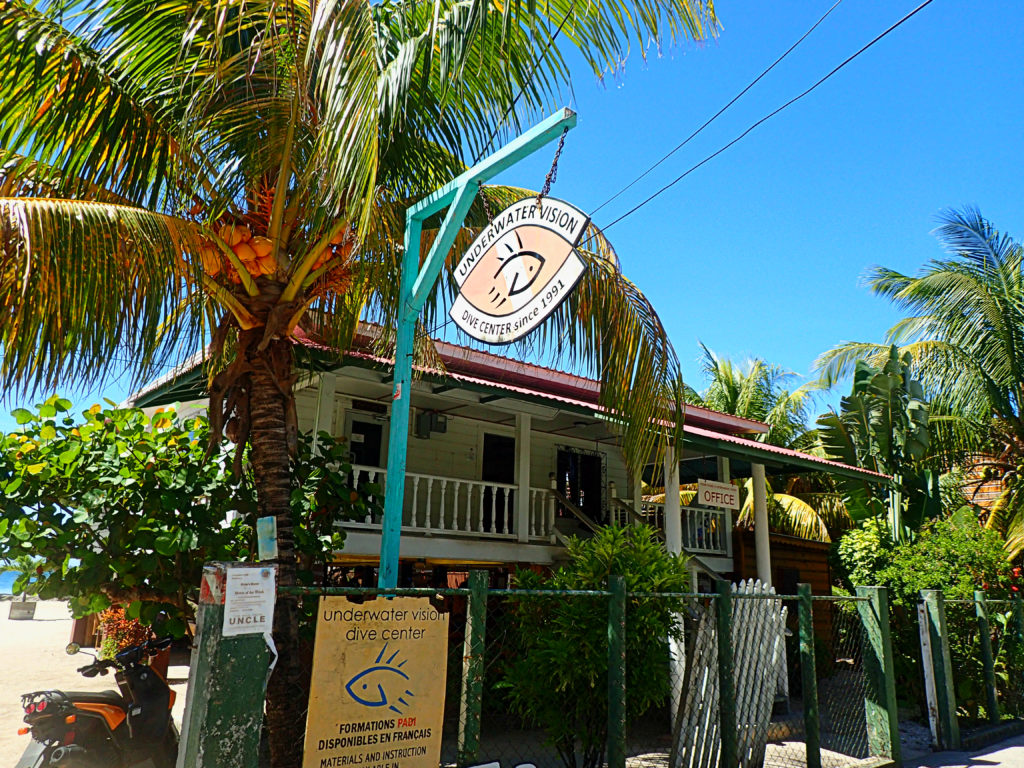 Additionally, Central America is VERY cheap, making it an ideal destination for backpackers, flashpackers, and other budget travelers. I'll dive into the costs in more detail below, but it's important to note that you can travel, sleep and eat very cheaply in this part of the world.
Itinerary
When it comes to backpacking Central America, there are really only two route options: north to south, or south to north.
For one reason or another, the north to south route was infinitely more popular among the travelers I met on my trip. Mainly, it seemed that most of the backpackers I met were interested in continuing their trips into South America, by way of a sailboat from Panama into Colombia.
For me, I knew that I wasn't going to be making South America a part of this trip, so I opted for south to north. The route you choose won't really matter, unless you're hoping to meet other travelers to move from country to country with. If that's the case, I highly recommend traveling north to south.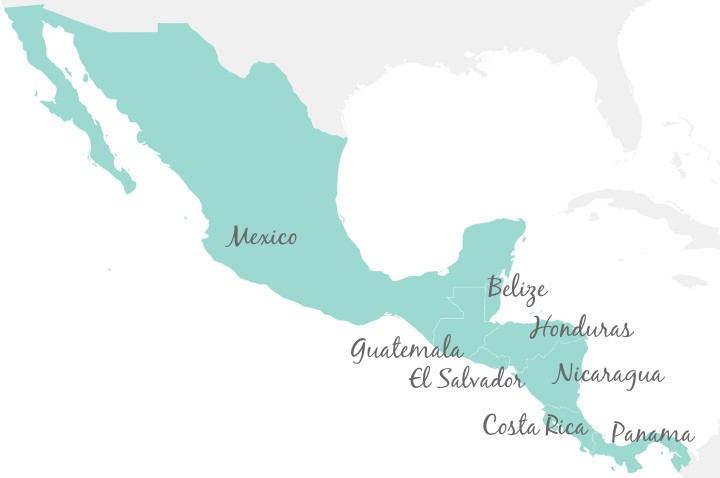 In either case, the countries you'll want to consider visiting are Mexico, Belize, Guatemala, El Salvador, Nicaragua, Honduras, Costa Rica, and Panama.
Highlights
Mexico
Ask a local from anywhere in the region, and they'll be quick to tell you that Mexico is decidedly not a part of Central America. However, it's a popular add-on to many Central America itineraries and the defined lines are blurry, so I've included it here anyways.
Mexico City: Museums, nightlife, shopping, incredible food scene
San Cristóbal de las Casas: Highland valleys, colorful colonial churches, cobblestone streets, nearby Sumidero Canyon and Palenque Ruins
Yucatan Peninsula (Cancun, Playa del Carmen, Tulum, Valladolid, Merida): White sand beaches, Mayan Ruins
Lago Bacalar: "Lake of the Seven Colors"
Pacific Coast: Small surf towns, rocky coastlines, amazing food, zen beachside retreats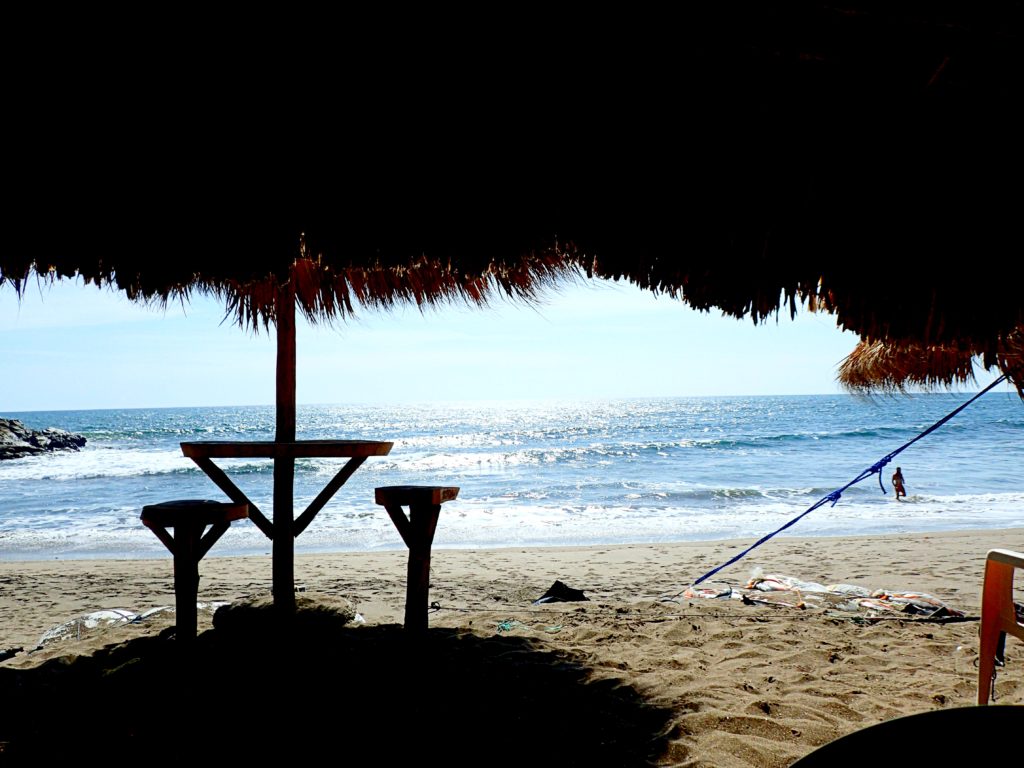 Belize
The Cayes (Ambergris Caye, Caye Caulker, others): Snorkeling, scuba diving, partying, chilled-out island life
San Ignacio: Mayan ruins, cave tubing, bustling local markets
Guatemala
Antigua: Colonial architecture, highlands & hills, historic churches, volcanoes
Lake Atitlan: Lakeside towns with unique personalities, Mayan influence, hiking
Semuc Champey: Waterfalls, rivers, emerald pools, rolling jungle views
Flores & Tikal: Mayan ruins, jungles, charming city streets, lake views
Rio Dulce: Hot waterfalls, rivers, jungle accommodation, kayaking, hiding out from the world
Livingston: Caribbean influence meets Central American culture
El Salvador
El Tunco: Surfers, surfers, and more surfers
El Cuco: Quiet, natural beaches with cheap accomodation
Nicaragua
Granada: Cobblestone streets, colorful churches, colonial buildings, outdoor cafes and restaurants, volcano hiking, Las Isletas
Leon: Volcano boarding, revolutionary history, cathedral rooftops
San Juan Del Sur: Surfing, beach time, hiking, horseback riding, Sunday Funday parties
Isla de Ometepe: Volcanoes, beaches, petroglyphs, waterfalls, hiking, swimming holes
Matagalpa & Esteli: Coffee plantations, cowboys, mountains, small rural towns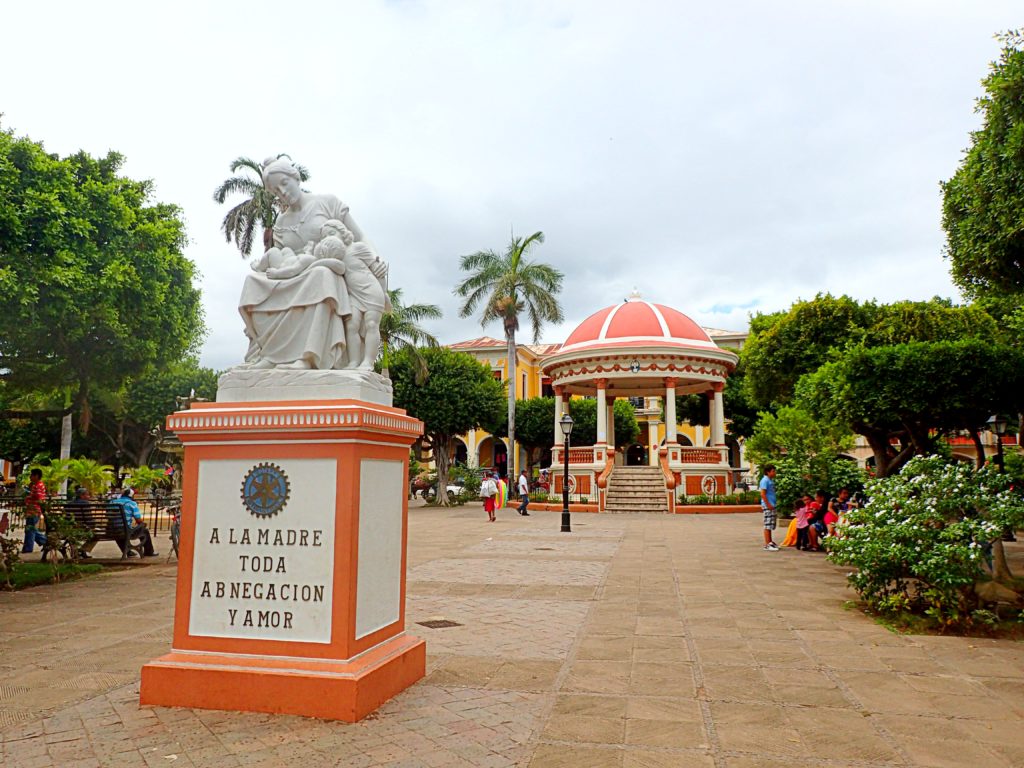 Honduras
Copan: Mayan ruins, Macaw Mountain
Bay Islands: Scuba diving and partying, parting and scuba diving
Costa Rica
Monteverde: Cloud forests, hanging bridges, zip-lining, wildlife-spotting
La Fortuna: Arenal Volcano, jungle wildlife, hiking, zip-lining, waterfalls, hot springs
Caño Negro Wildlife Refuge: Wetlands, boating excurisions, water birds, caiman
Pacific Beaches: Sea turtles, surfing, beach time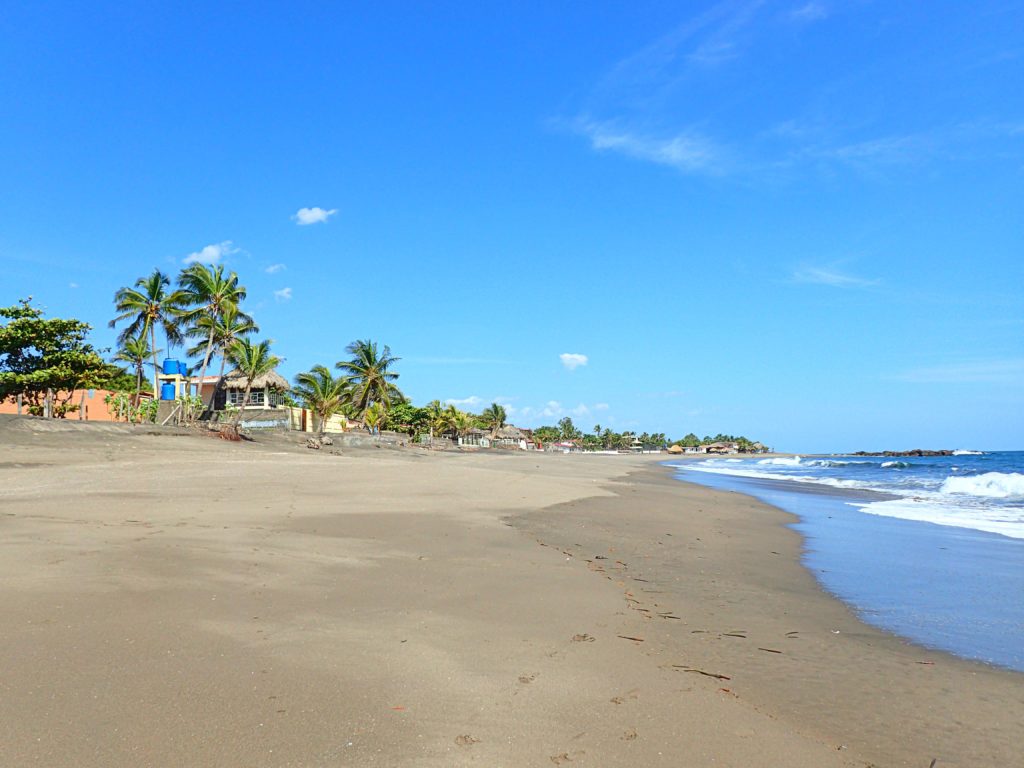 Panama
Bocas del Toro: Caribbean beaches, rain-forests, coral reefs, sailing, Starfish Beach
Panama City: Colonial quarter, nightlife, the Panama Canal
San Blas Islands: Sailing to Colombia, seclusion, crystal clear Caribbean waters
Boquete: Highlands, coffee plantations, hiking
How to Get Around
If you're used to using budget airlines in Asia and Europe, you may be in for a shock when you start planning your Central America getaways. To be blunt, flying is pretty expensive (in some cases super expensive…aka $400 one-way tickets for 1 hour flights) and therefore out of the realm of possibility for most budget backpackers.
For that reason, land travel is by far the best option when it comes to traveling between cities and countries in Central America.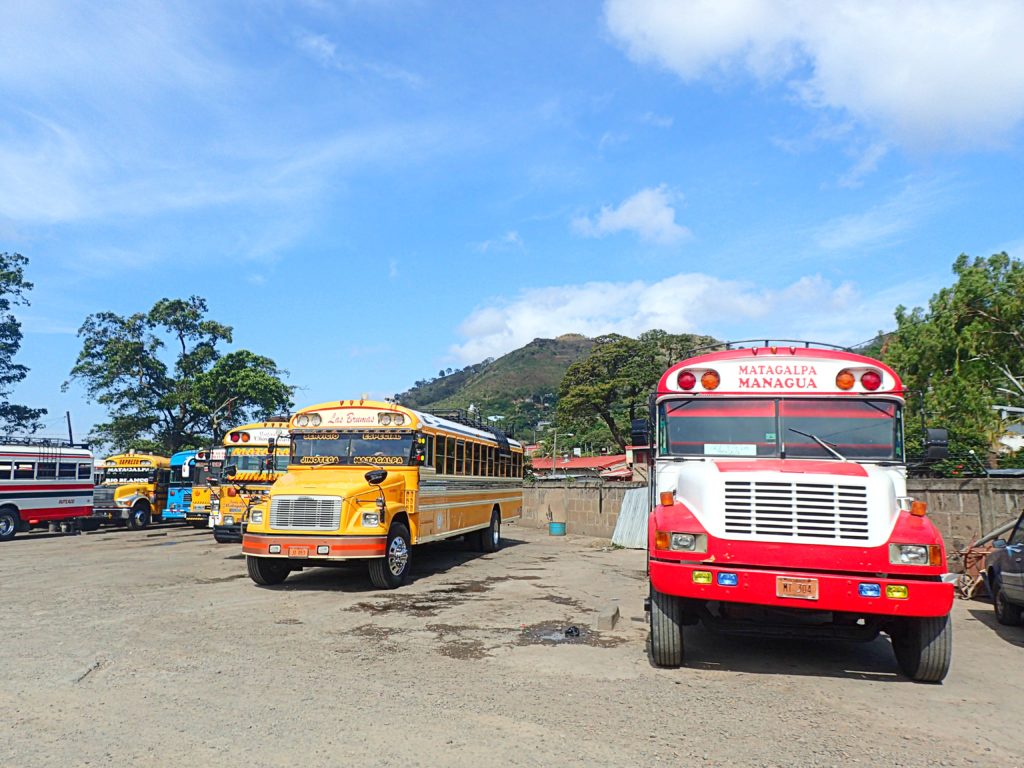 When I was in Nicaragua, I used the local "chicken buses" for 100% of my travel needs, and it was always a positive experience. While these buses can be slow, you can also try to find the "express" local buses (they still make an annoying number of stops, but they seem to be fewer). These buses will cost you anywhere from a few cents to a few dollars. The stops aren't always well-labeled, but your hostel or hotel will point in you in the right direction, and you can usually ask locals (as long as you speak Spanish).
I also took a fair share of private shuttles, which were always reasonably priced. For short trips, such as from Antigua to Lake Atitlan (2.5 hours), you can expect to pay around $10-15 for one-way. For longer trips, like Antigua to Flores (8 hours), you're looking at closer to $50-60.
Costs
I've said it once already, but I'll say it again: Central America is cheap.
But how cheap?
It varies a bit by country, with Belize, Costa Rica, and Panama tending to be slightly more expensive than the rest.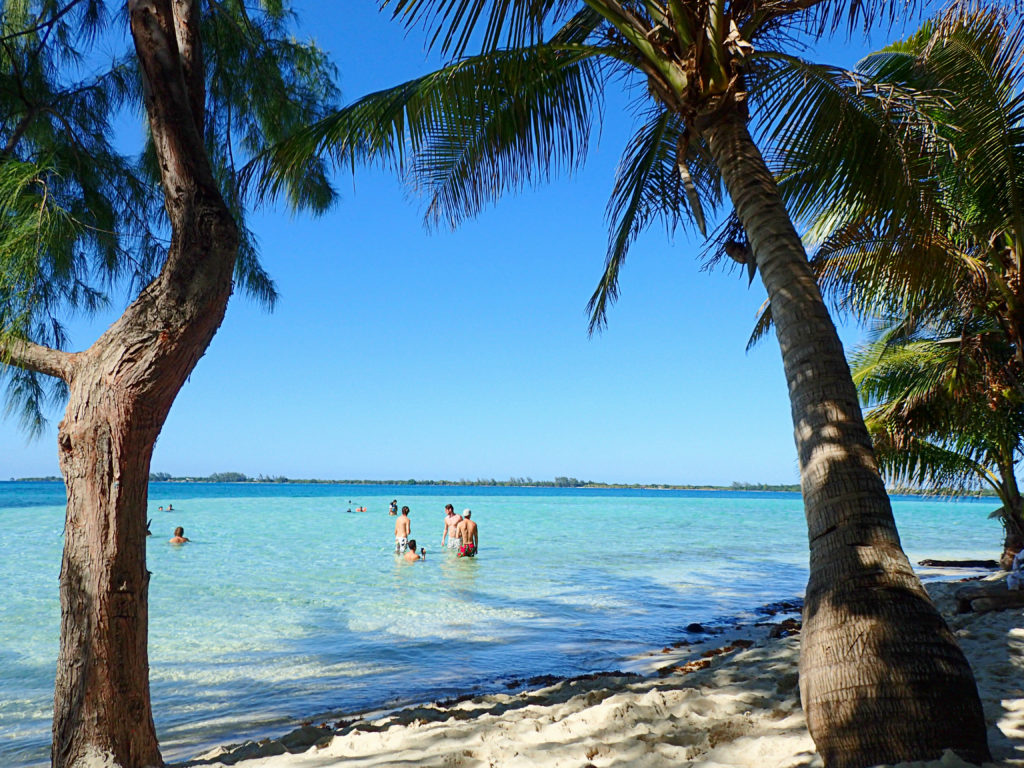 However, if you stick to hostels, cheaper local restaurants, and public transportation, you can certainly spend less than $50 per day in any Central American countries, and even as low as $20 per day in some of them.
Accommodation
The hostels I stayed in usually cost between $6 and $12 per night for a bed in a dorm, with $5 being my absolute cheapest and maybe around $15 being my highest.
For a private room in a dorm, I paid as low as $6 per night (seriously! Pinocchio Hostel in San Pedro La Laguna…but I bargained, and it was low season) and as much as $25 per night.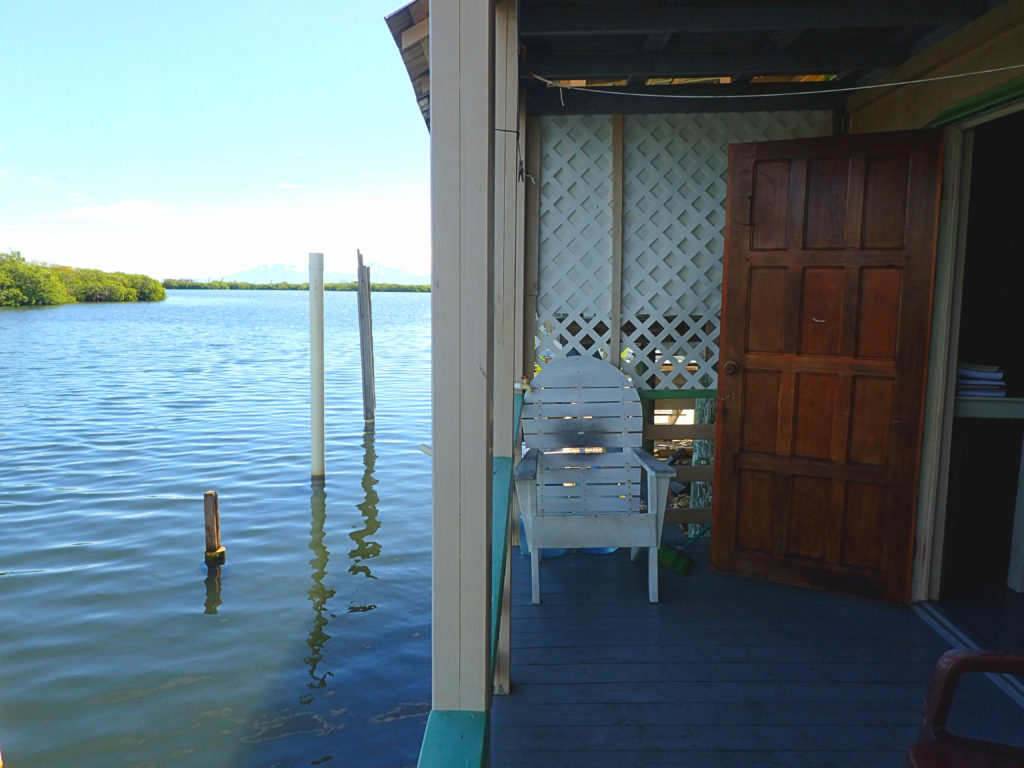 None of my accommodation had A/C but all had fans (often more than one) and very, very few had anything remotely resembling hot water. However, considering that it was frequently 90+ degrees Fahrenheit both outdoors and in, I rarely found myself in want of a hot water shower anyways.
I don't have any experience with B&Bs, guesthouses or hotels in the region, but I know you can find anything from budget-level private accommodation to 5-star luxury resorts.
Food
Stick to small local restaurants and you'll be looking at an average of $5 per meal, including a bottle of Coca Cola. The food at these establishments tends to be quite basic and plain: rice, chicken, and plantains. But if you're on a budget, it'll certainly do the trick!
If you're in search of street food, you can find quick bites like fried empanadas and shredded chicken tacos for $0.50 to $1.50, but don't expect the same quality of street food that you'd find in Southeast Asia for the price.
If you're willing to spend more, you can find anything from Italian food to vegetarian restaurants to Thai food, but it'll usually cost you upwards of at least $10.
Transportation
Chicken buses are the colorful American-style school buses used by the locals to get around, and true to name you may find a stray chicken on-board from time to time (but usually on the roof!)
They're extremely cheap, ranging from around $0.25 for short trips to $3 for several-hour trips. They're not air-conditioned, they're slow, and they can be crowded, but I absolutely loved bouncing along the dusty roads with the windows down, listening to the Latin music bumping from the speakers and the local conversations around me.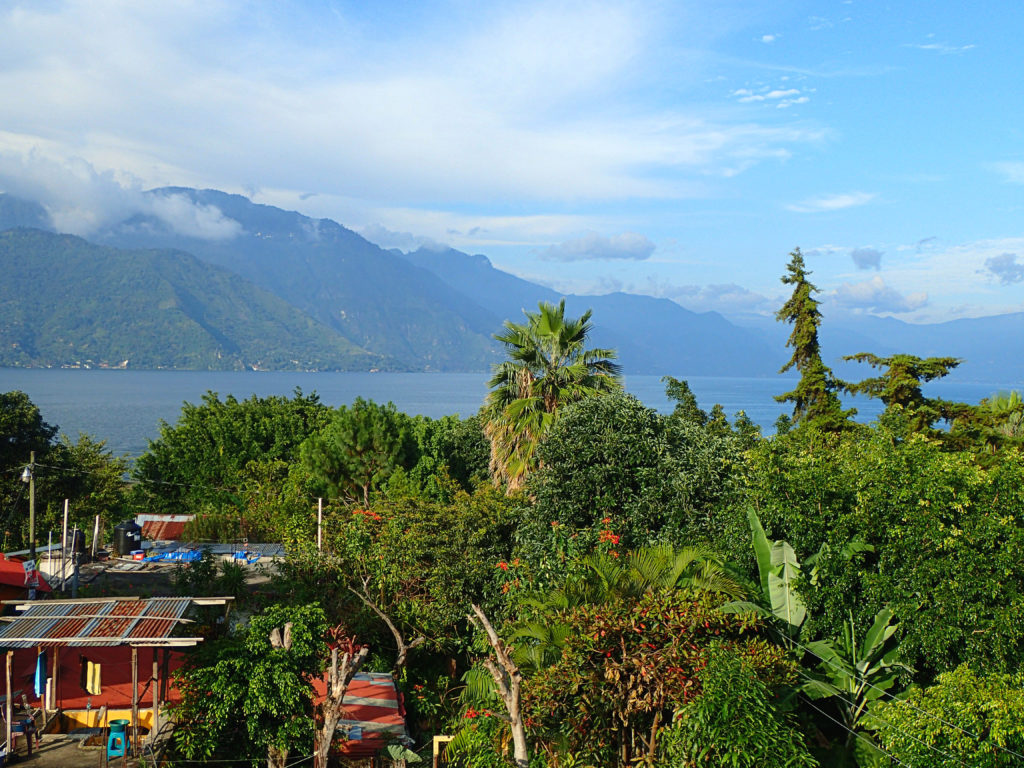 If that doesn't sound like something you're into, shared shuttles are quite reasonably priced. For instance, an hour shuttle from the airport in Guatemala City to Antigua will ruin you about $10, and a 2.5 hour shuttle from Antigua to Lake Atitlan will be around $15.
Long-haul trips (6+ hours) will cost upwards of $30, in some cases as high as $60 or $70, but compared to the airfare or private transportation options available, it's still a good deal.
Activities
Entry fees for churches, ruins and historic buildings inside cities are ultra cheap; think $0.50 to $1.50.
Venturing out to see Mayan ruins outside of town costs more, but it's still super affordable. For instance, the Tikal park entrance fee is around $20. Not pocket change, but not a rip-off either.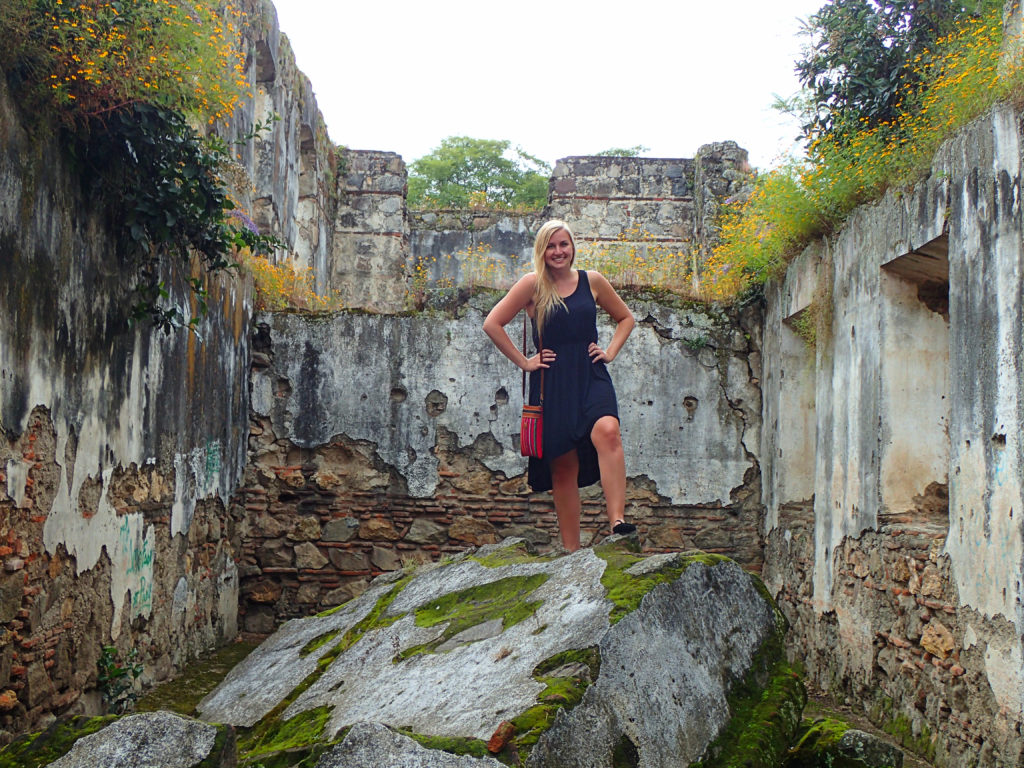 More adventurous activities like zip-lining, horseback riding, scuba diving, and snorkeling won't come cheap, but they do tend to be well-priced compared to other places in the world. An average guided tour will cost somewhere between $20 and $50, depending on the activity.
As another example, at the dive shop I was based at for two months in Utila, you could purchase 2 fun dives for less than $70. Costs like these can be significant when you're a backpacker on a budget, but compared to diving in places like Australia it's a steal.
Safety
As I mentioned already, Central America definitely has a bad rap in terms of safety. While there is absolutely some amount of truth to the idea that Central America can be dangerous, there are also many ways to proactively protect yourself and your valuables.
Don't travel at night. Overnight buses are common, but I made it a rule to only travel during daylight hours. There are some instances of tourist buses being run off the road by gang members in countries like El Salvador and Guatemala, and many of these instances take place on either the very early or very late buses when it's dark outside.
Travel with other backpackers when possible. I always felt much more comfortable traveling by chicken bus when I was with other travelers.
Pay attention to your surroundings. An obvious one, but it needs to be said. Don't doze off on the public bus if you're traveling alone. Don't wander down unfamiliar streets without paying attention to where you're going. Don't end up alone in super isolated areas. Etc., etc.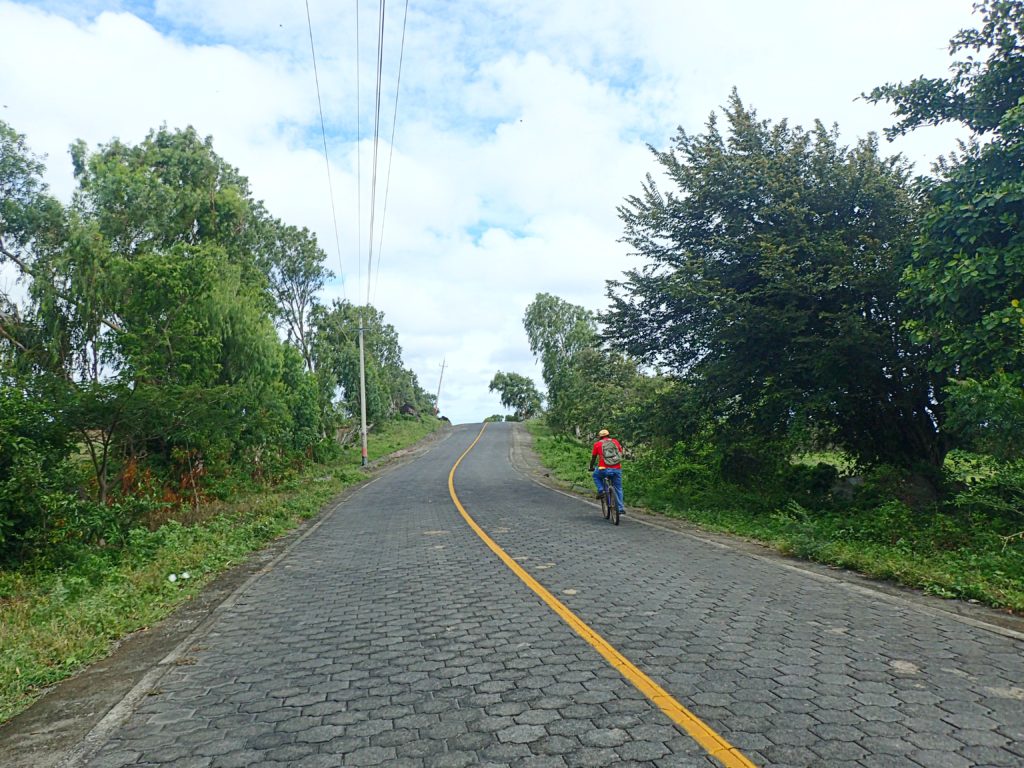 Carry a dummy wallet. It's possible for even the most street-smart travelers to simply get unlucky in this area of the world. If you do get robbed or mugged, it's a good idea to have a "dummy wallet" or a "throw-down wallet" with just a small amount of cash in your purse or pocket that you can hand over, while your real wallet lies safety protected under your clothing.
Don't get drunk. Again, this is an obvious one, but there are quite a few party hotspots in Central America, and it's easy to get swept up in the moment and have too much to drink. Even if you're traveling with friends, remember that you're in an unfamiliar area and you likely already stand out as an outsider. Don't do anything else to make yourself an easy target for crimes, such as being inebriated.
Trust your instincts. At the end of the day, we often know when a situation or person isn't quite right. If you find yourself starting to fear for your safety at any point, do what needs to be done to get yourself out of there. Don't worry about offending anyone or making anyone angry; your life is more important than someone's feelings.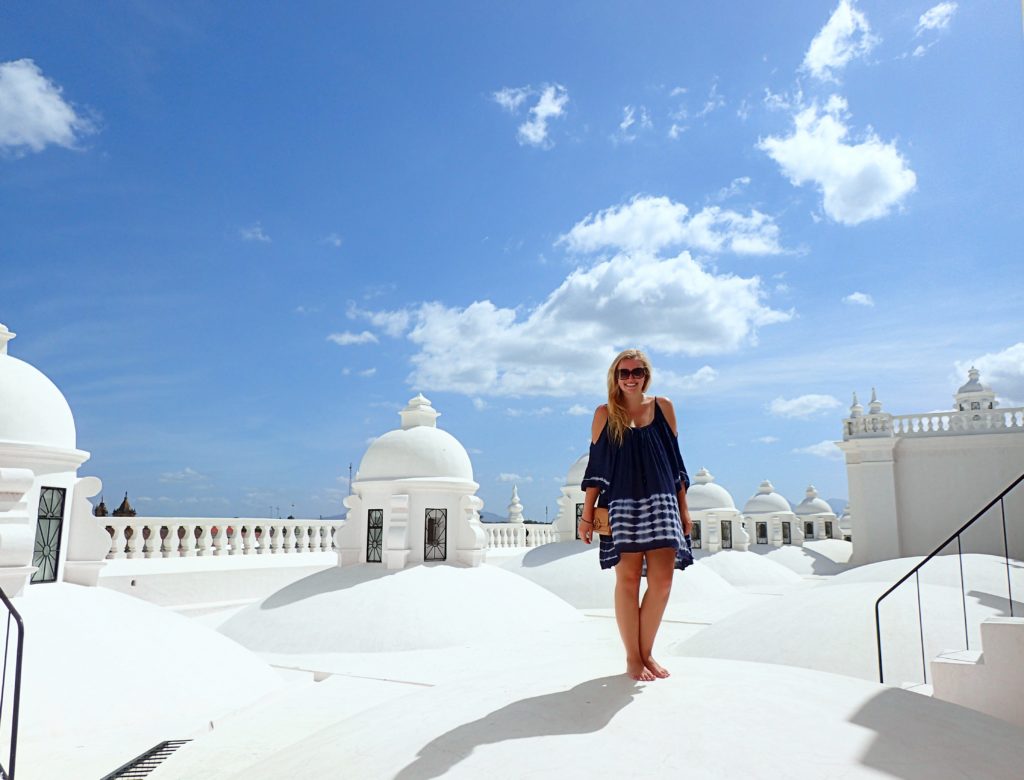 Tips, Tricks & Warnings
You'll be hard-pressed to find a bathroom that allows toilet paper to be flushed. The sewer systems just can't handle paper, so you'll almost always need to throw it out in a bin.
Speaking of TP, it's a good idea to carry your own as it's not always available, especially in public bathrooms.
The mosquitoes can be a huge pain, even indoors. Always carry bug spray with you–you may even need to put it on before you go to sleep!
Catcalling is a big problem throughout the region, and unfortunately there's not much that can be done about it. Typically I just ignored catcallers and walked right past them, and fortunately it never escalated.
The tap water isn't safe for drinking, but refilling your water bottle with clean water is cheap and easy throughout the region.
I highly recommend purchasing travel insurance before you go. I didn't, and after a grand total of five trips to the public clinic during my three months there, I found myself regretting that decision!
It's important to have at least a basic understanding of Spanish, including yes, no, please, thank you, where, how much, and numbers 1-100. Almost none of the locals speak English in the majority of cities, so doing basic tasks can be super challenging if you can't communicate even a little bit.
Additional Central America Blog Posts
---
Pin It!