In my last post, I hinted (or rather, blatantly stated) that I had been taking it easy throughout my time in Granada.
I've occupied my days with sunset strolls, fresh smoothies and juices, aimless wandering, and plenty of time for photography and writing. I've teamed up with a trio of solo female travelers in my hostel, and together we've spent our days chatting, eating, drinking and exploring, and it has been glorious.
What's more, we've allowed ourselves to truly indulge in one of Granada's most "sinful" attractions: the ChocoMuseo.
Chocolate lovers be warned: this place will pull you in and entice you to "sample" just one more bit of chocolate…and then another…and then another…
…And well, you know the drill.
ChocoMuseo is definitely designed to appeal to Western tourists, but don't let that fool you into thinking that it's worth a miss. In fact, if you're looking for a fun place in Granada for some serious female bonding time (or really, ANY kind of bonding time), there is probably NO better place than a massive colonial style building that's devoted entirely to chocolate.
My first night in Granada, I met a handful of people who were also traveling on their own through Nicaragua: a girl from London, a girl from Portland, a girl from the Netherlands, and a guy from Pennsylvania. Over the course of the next few days, the girls and I would make not one, but two trips to the ChocoMuseo, both of which turned out to be heavenly.
Visit numero uno revolved around a two hour chocolate-making workshop. We were the only ones in our class, which made for an extremely personalized and highly entertaining experience.
Our instructor walked us through the process of making chocolate, beginning with an explanation of how cocoa beans are grown, harvested, and fermented. We then moved on to the roasting process, and tried our hand at roasting the beans on our own.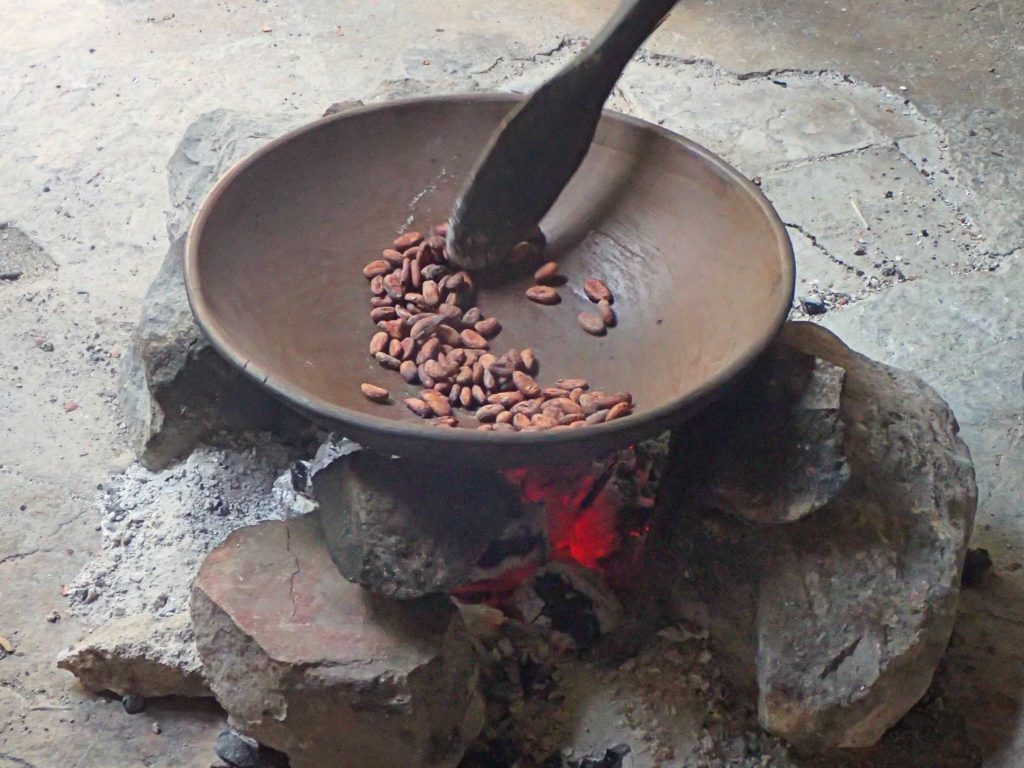 We learned that there are three signs to watch out for to know when your cocoa beans are done roasting: 1) They'll darken in color, 2) They'll crack and make popping sounds like popcorn, and 3) They will smell A-M-A-Z-I-N-G.
When our beans were good and roasted, we cracked them open to remove the shell and tossed them into a stone mortar. We used a stone pestl to smash the beans by hand until they formed a creamy paste. This cocoa paste was our base for three classic chocolate drinks, which our instructor prepared and we sampled one by one.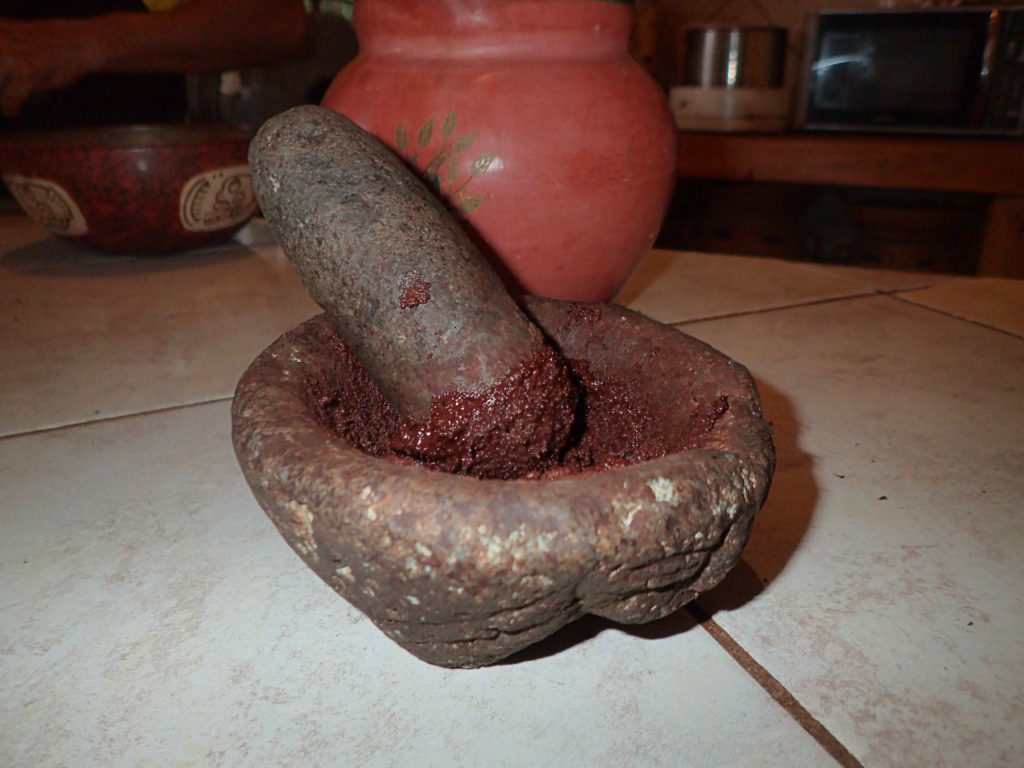 We tasted traditional Mayan (bitter), Aztec (spicy), and European (sweet) chocolate drinks, all of which had their own unique histories and flavors.
Finally, it was time to create our own chocolate bars! The ingredients need to be churned for around 15 hours before they're ready to be used, so our instructor had a batch already prepared for us. He handed us each a bowl of hot melted chocolate, and we proceeded to spoon the chocolate into a set of four plastic molds (licking your fingers is totally encouraged).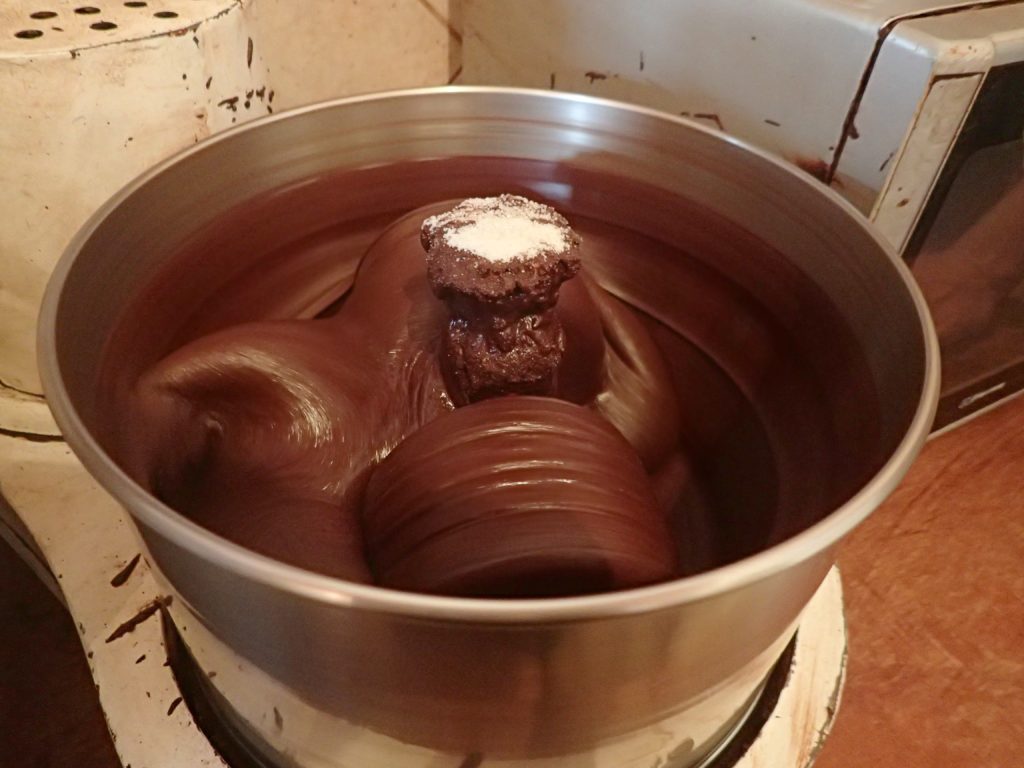 The fun part was adding flavors and ingredients to our chocolate bars. I opted for one distinct flavor per bar, liberally sprinkling on chili flakes, sea salt, coffee, and almond pieces.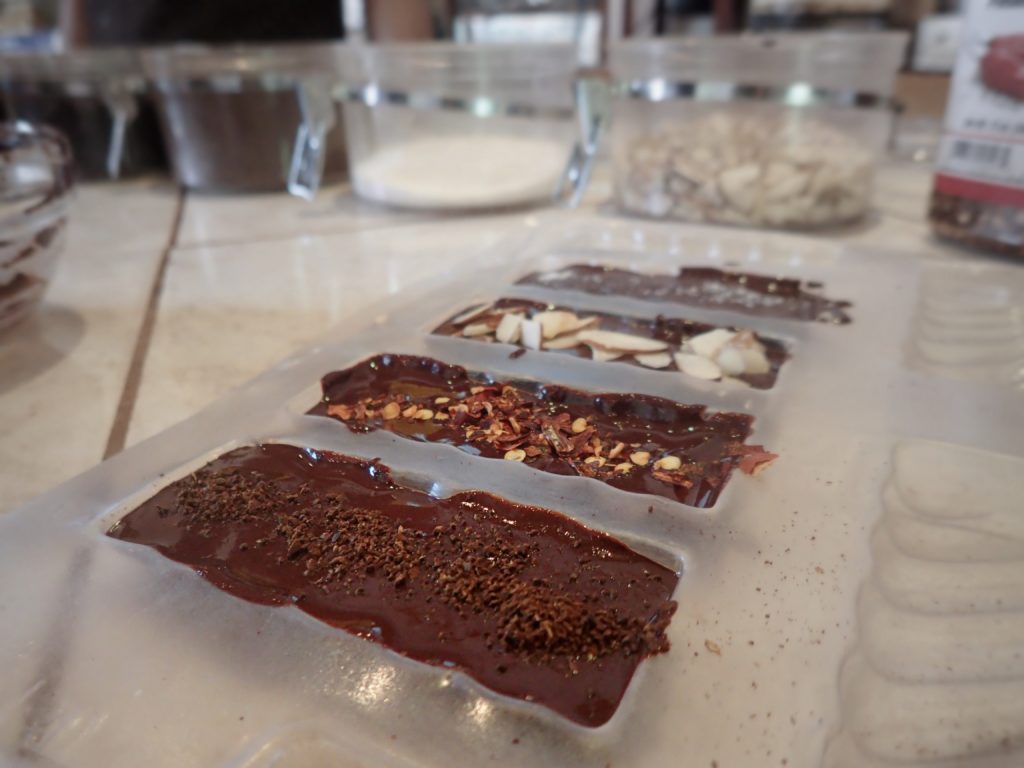 The bars need to chill for at least two hours before they can be eaten, and since we had plans to visit a market outside of town later that day, we decided to come back for our chocolate bars the following day.
But truth be told, we had ulterior motives for wanting to return the next day. ChocoMuseo is home to a gorgeous and luxurious swimming pool, and day passes are available for just 5USD. Even better, it's possible to acquire a day pass for FREE!
The catch? You first have to purchase one of ChocoMuseo's spa offerings.
…Hmm, we could probably swing that.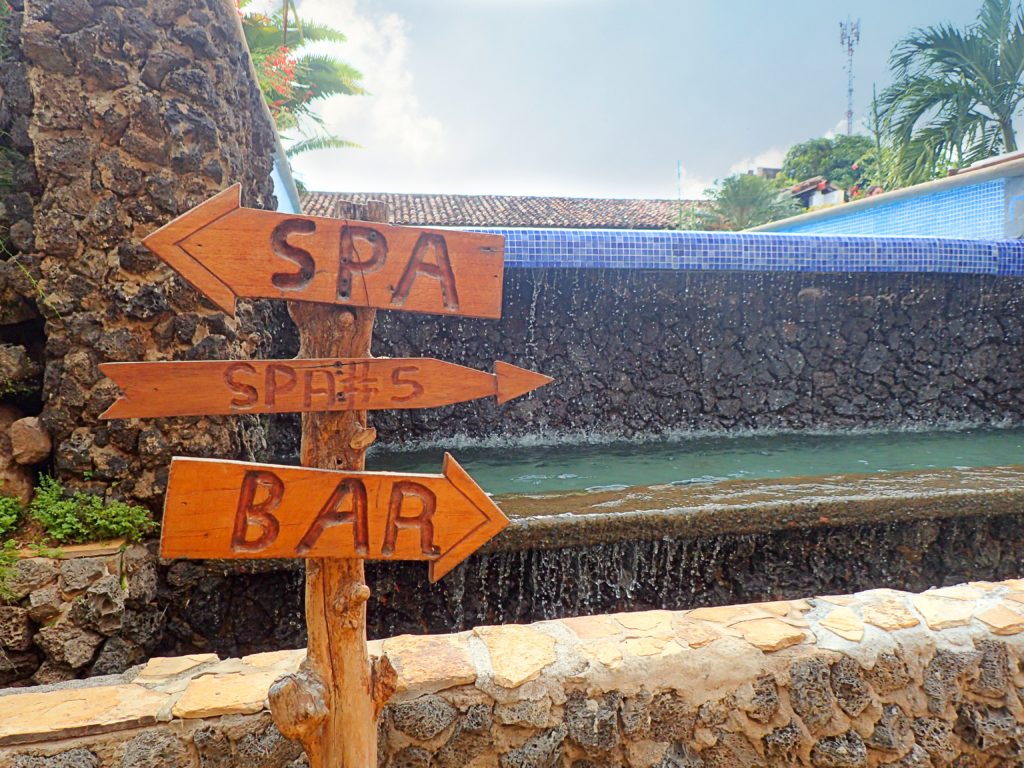 So, the following morning we slipped into our swimsuits and flip flops and made our way back down the street to the ChocoMueso. We each purchased a 30-minute hand and foot reflexology massage for 16 USD, making us the proud new owners of a shiny day pass.
16 USD for a 30 minute hand/foot massage AND a pool pass? I'd say that's money well spent!
We spent the better part of the day lounging by the pool and enjoying our lush oasis in the middle of sweltering Granada. As beautiful as the city is, the heat does become a bit oppressive after a while, and to escape to a shady and tropical haven by the water was as refreshing as it gets.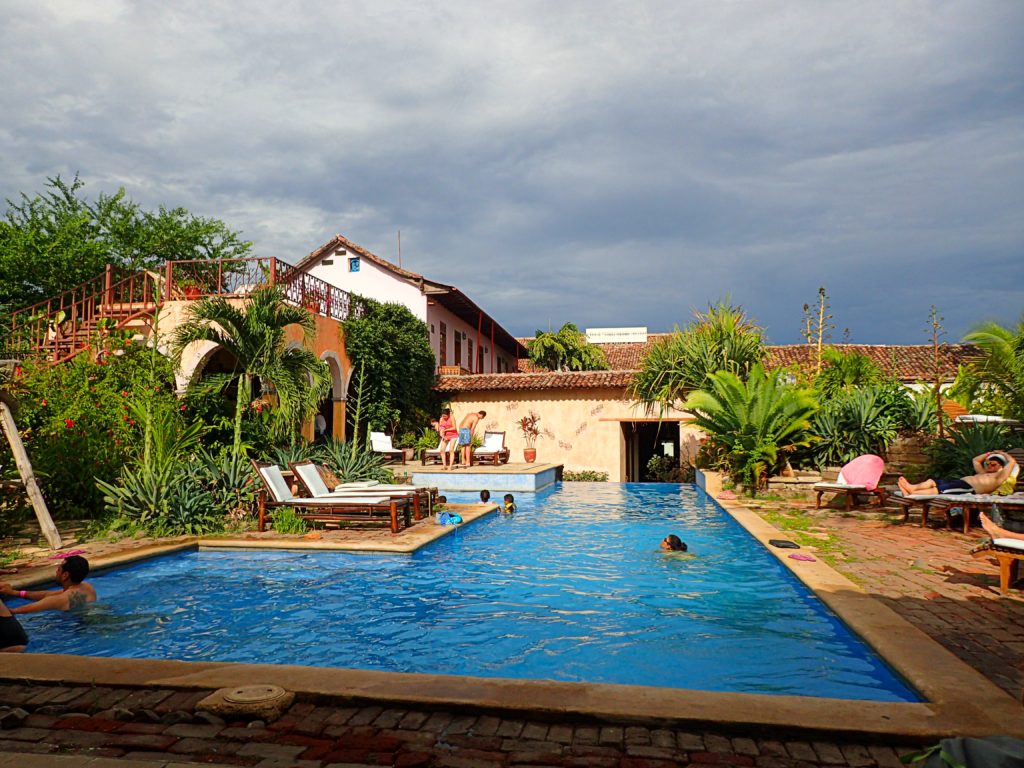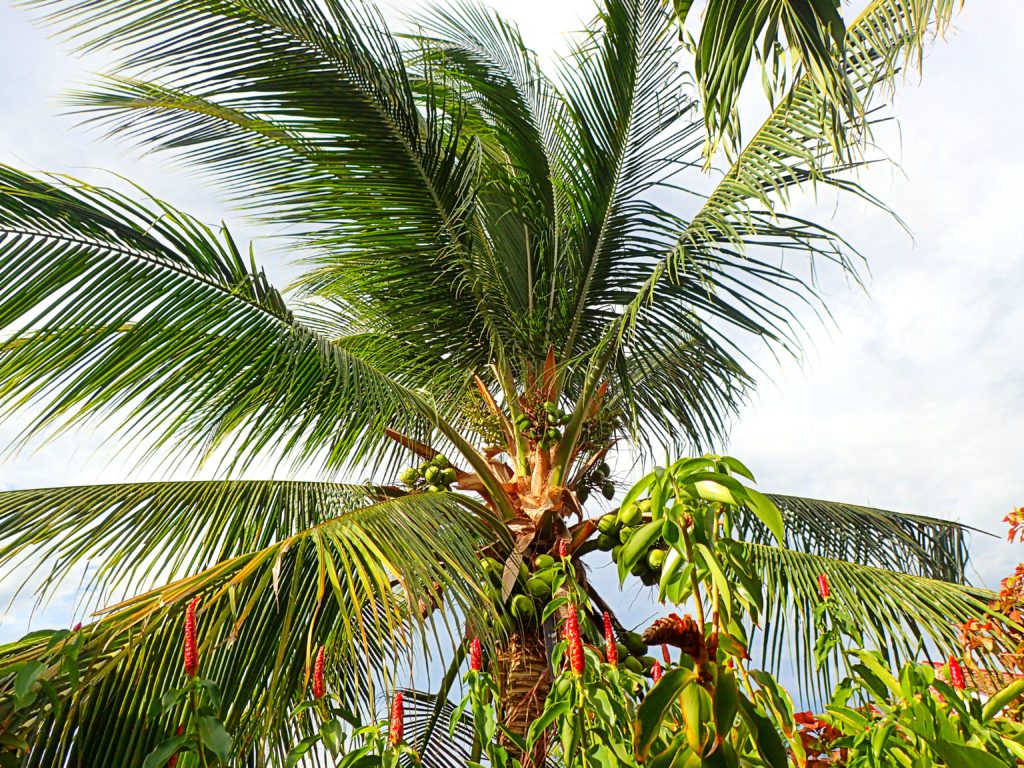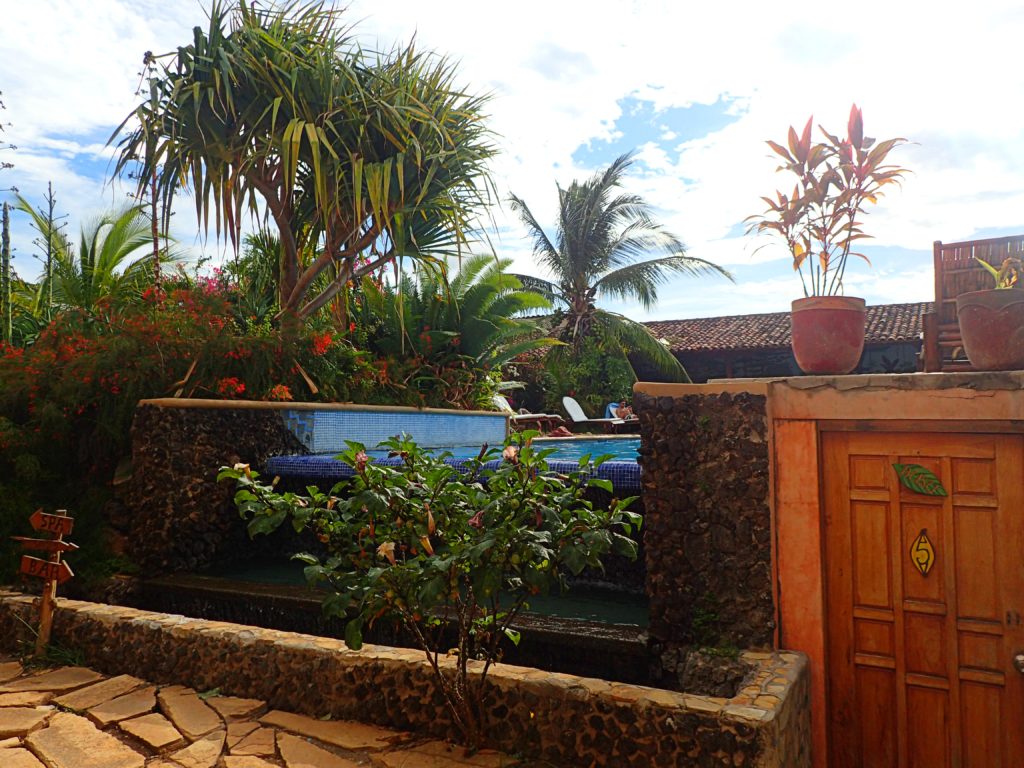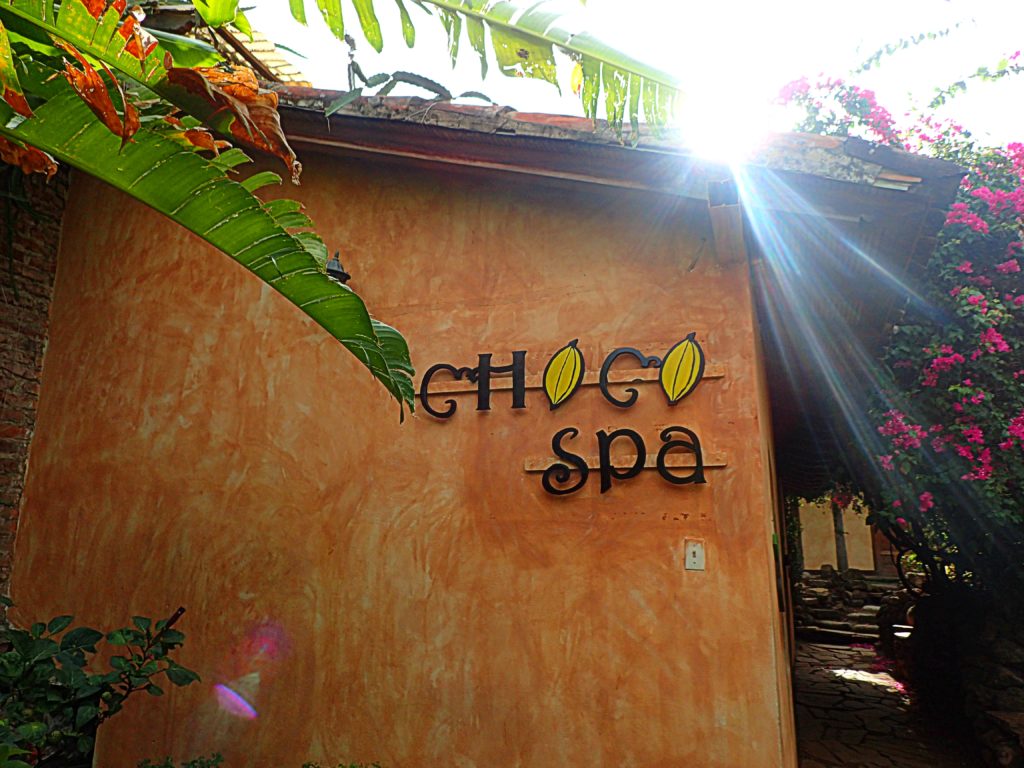 It was a perfect girls' day, with a hint of swimming, a bit of reading, and a whole lot of swapping stories and chatting about our travels. And, of course, sampling the previous day's handmade chocolates, with the sea salt and chili flake varieties coming out on top as the group favorites.
Was it a day filled with excitement and adventure? Not at all. But was it a day well spent. Absolutely!
---
Would you want to visit Granada's ChocoMuseo? Do you like to include lazy days in your travel plans?