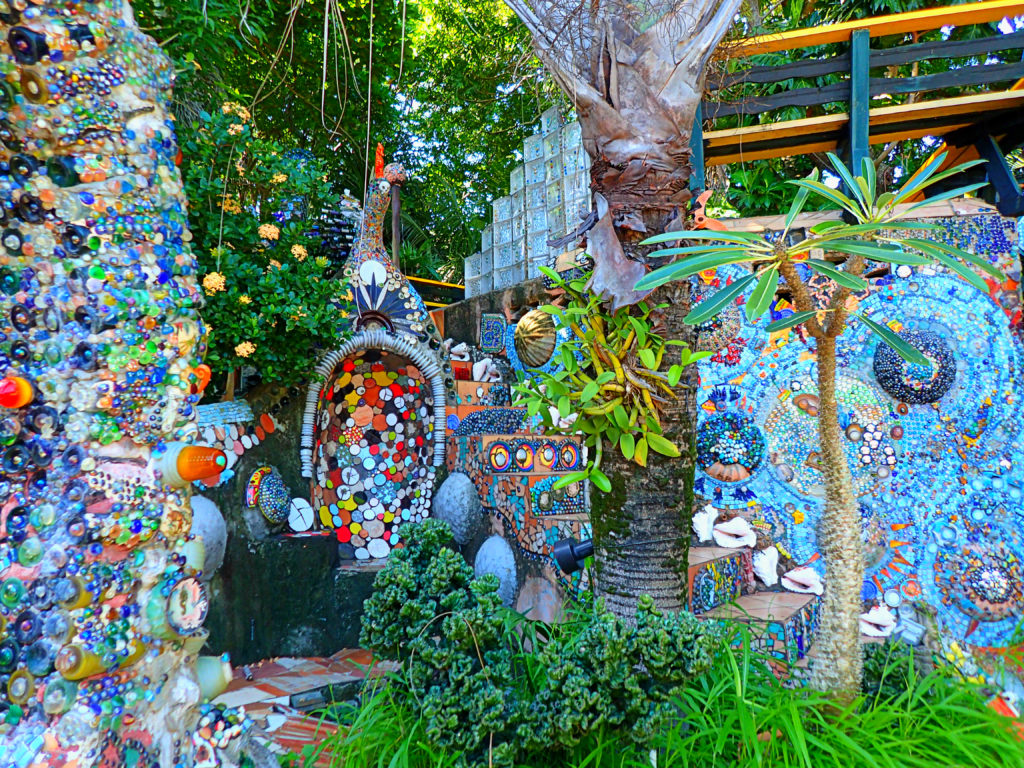 I still remember so clearly the first time I stepped foot onto Treetanic's property in Utila, Honduras.
It was nighttime, and everyone was out celebrating with a group of newly certified PADI IDC Staff Instructors (in case you didn't know, scuba divers celebrate hard).
I was feeling more than a bit tipsy as I walked in through the massive colorful gates, and stepped into a world of colors, textures, and nature. Vibrant, kaleidoscopic mosaics were plastered across the walls, the ground, and even the trees. Ceramic reptile heads stared me in the face, and what appeared to be a tiny octopus was floating in a jar at the bar.
My one clear, true thought at this moment in time was this: What the actual f**k is this place?!
Inebriated or not, Treetanic Bar basically looks like a psychedelic adult playground in the trees, filled with arches, gazebos, stairs, tunnels, elevated walkways, and hidden seating areas. It's endless and colorful, and true to it's name, Treetanic is quite literally situated in a lush forest of mango trees.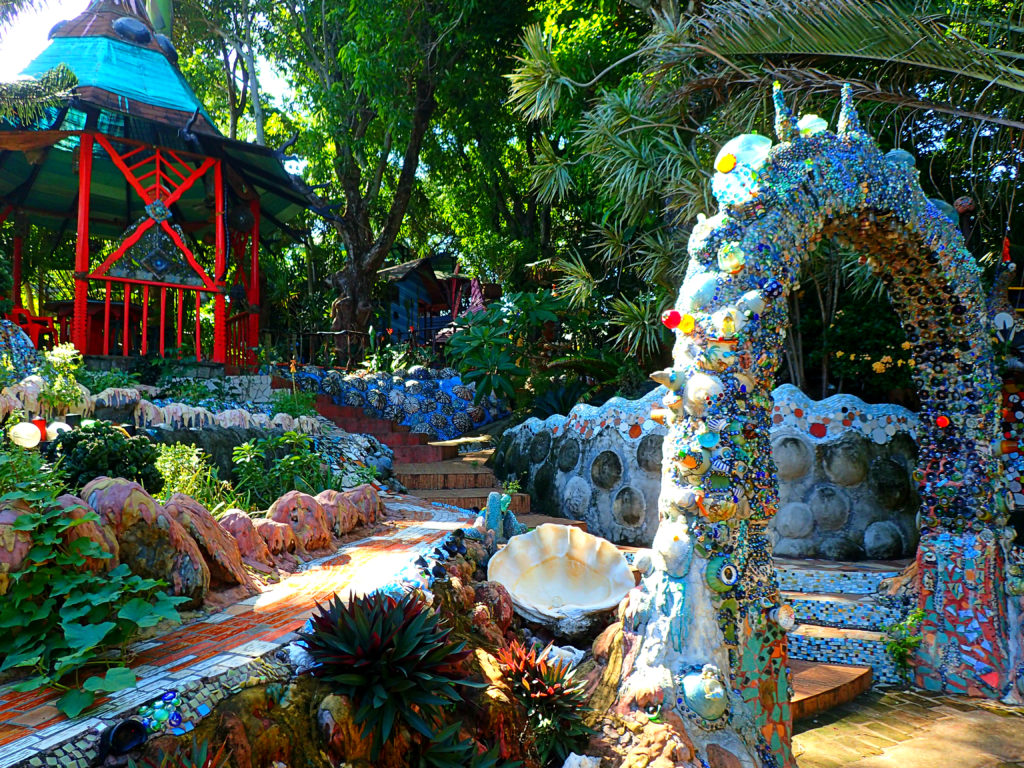 However, the most striking feature is that every last square inch of the property is covered in a mixture of small ceramics, marbles, bottle-caps, seashells, broken glass, plates, and other salvaged materials.
While I was absolutely enthralled by the scenery that first night, I knew that I needed to see the property during daylight hours to truly get a feel for Treetanic's magic. So, I snuck back one morning when no one was around to do some exploring on my own, and to learn more.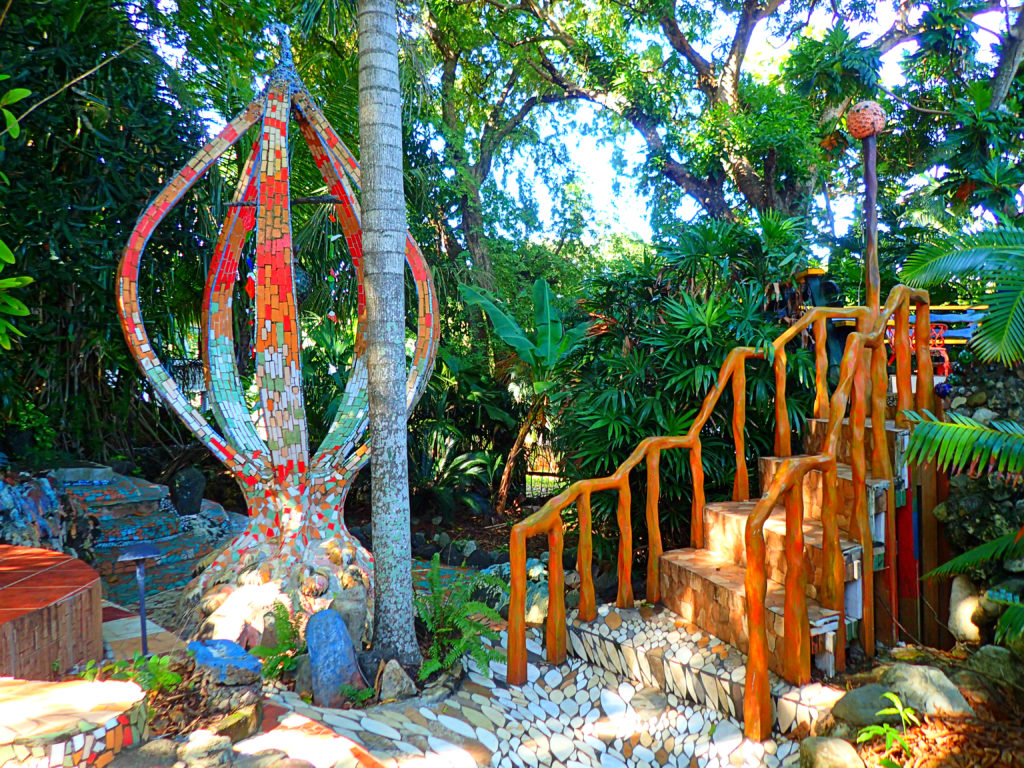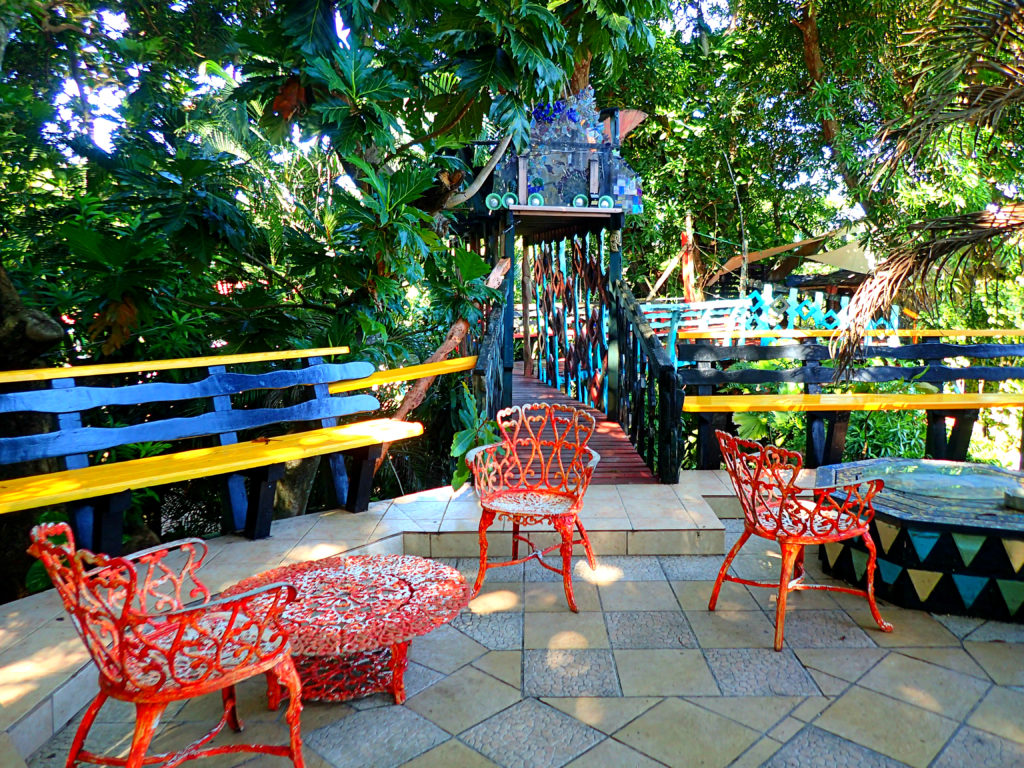 Treetanic is the work of artists and owners Neil and Julia Keller, who created the bar using bits of materials that they collected from their home in Los Angeles and from their travels throughout Central America. They spent years piecing together the architecture and design, until they felt they had created an establishment that reflected their unique vision.
Upon close inspection, you'll find all sorts of crazy and unexpected materials (including the naked, headless, armless, one-legged Ken doll pinned to the men's bathroom door).
Regardless, the artistry and design is unquestionably both beautiful and otherworldly.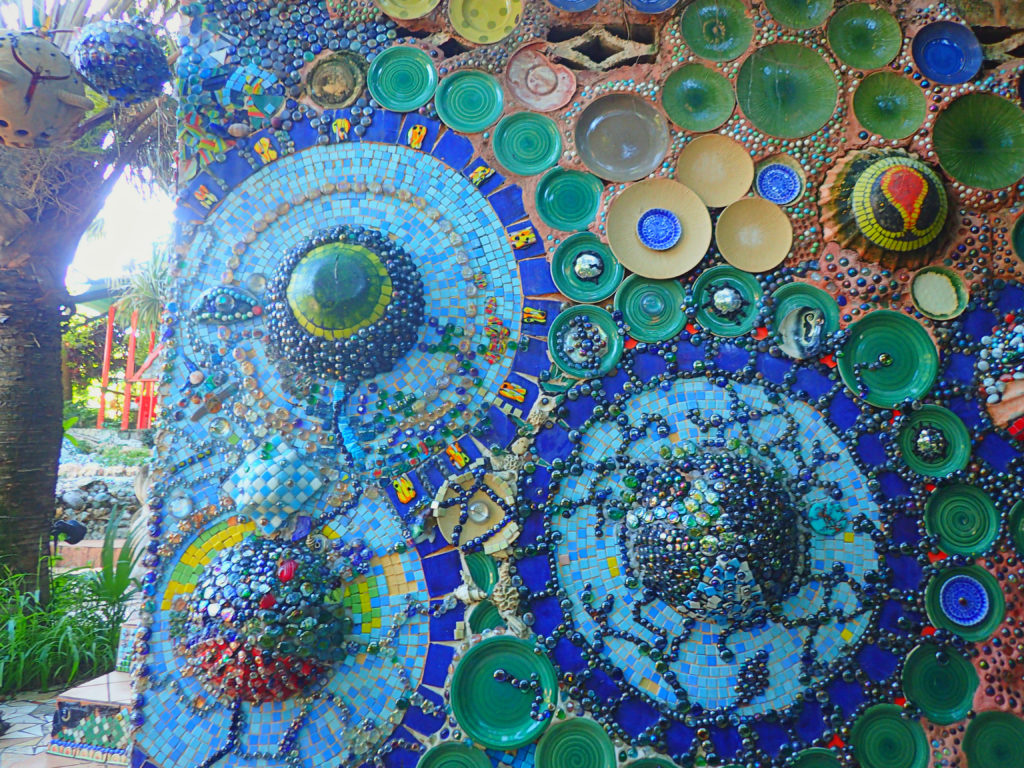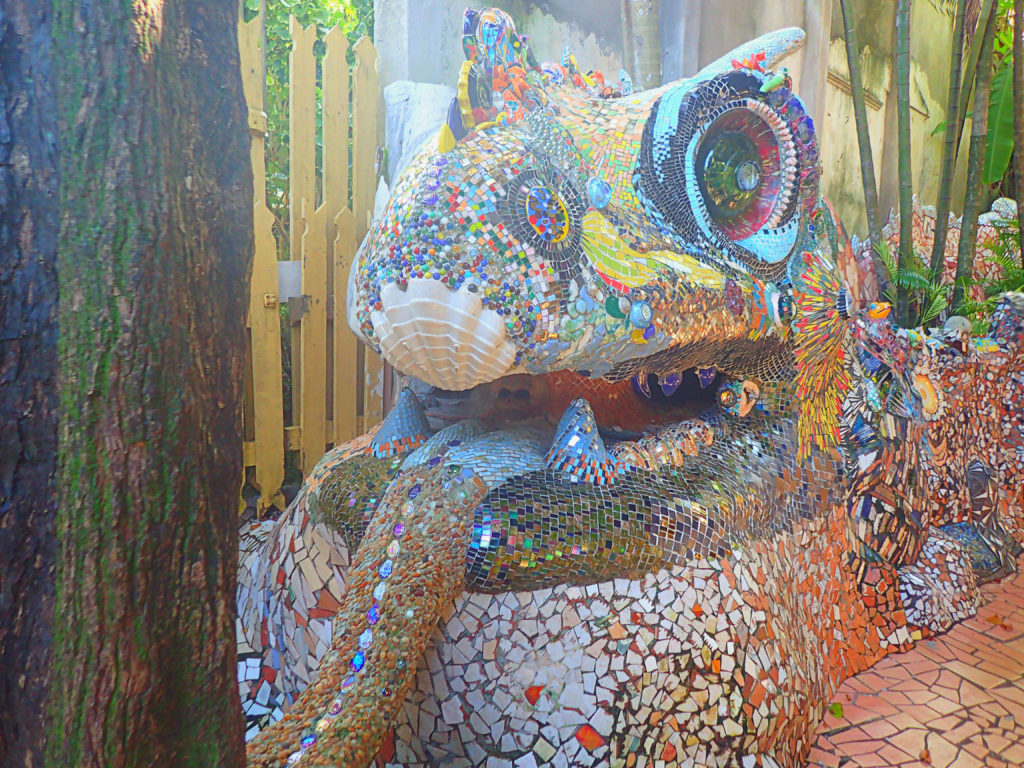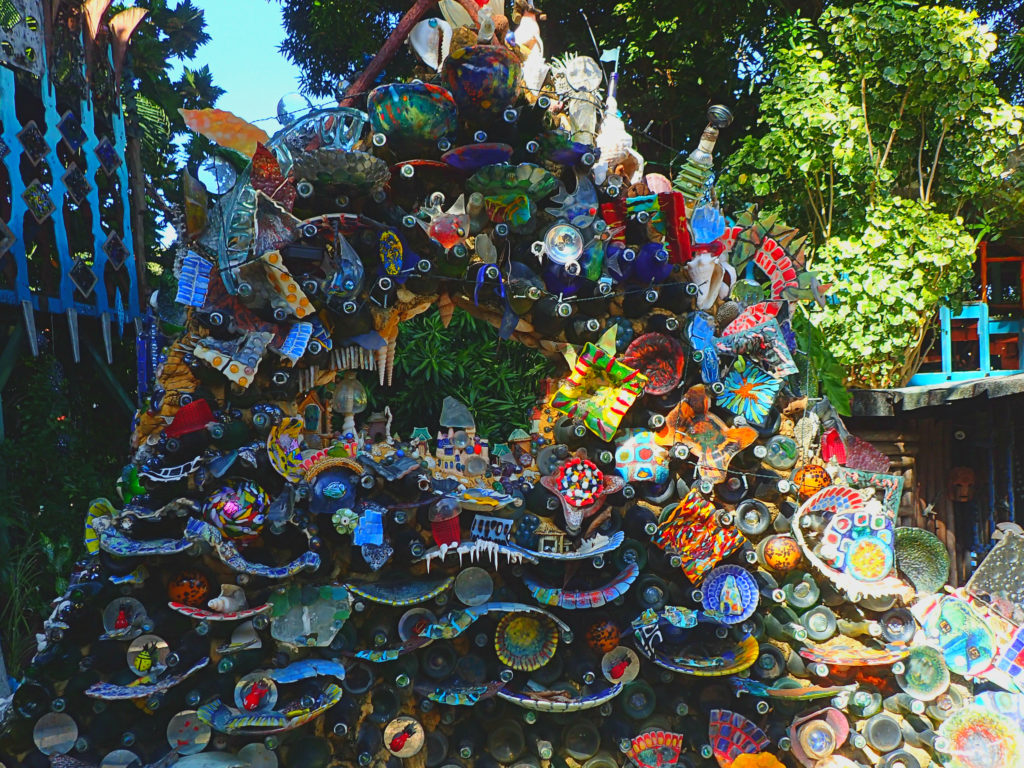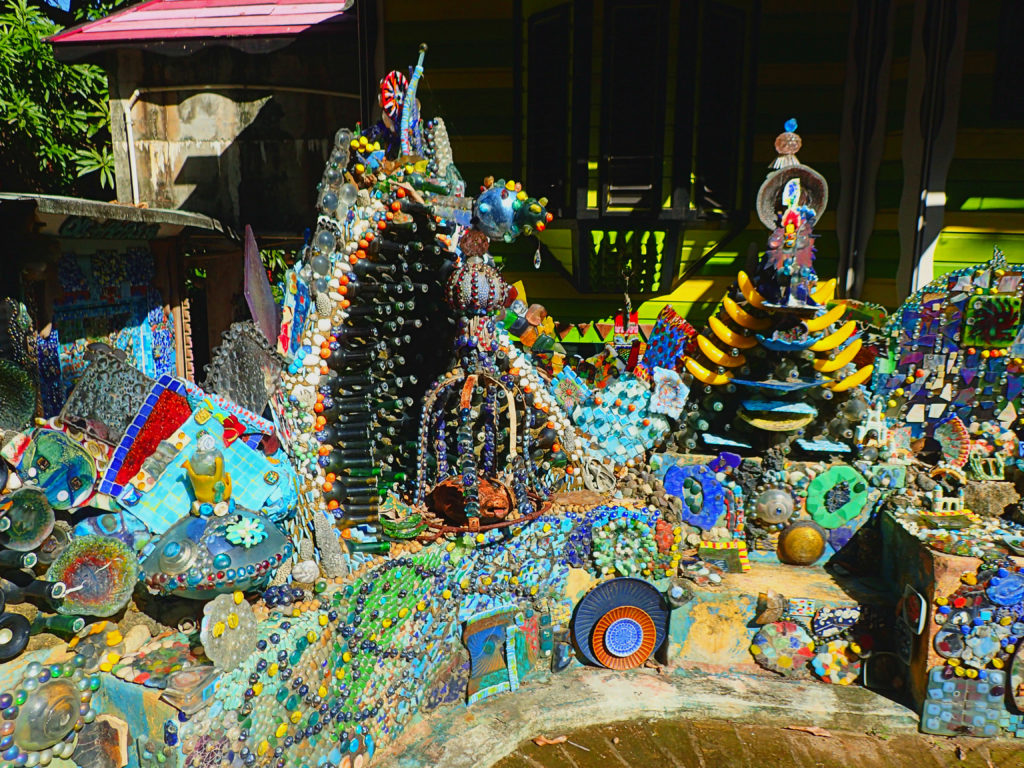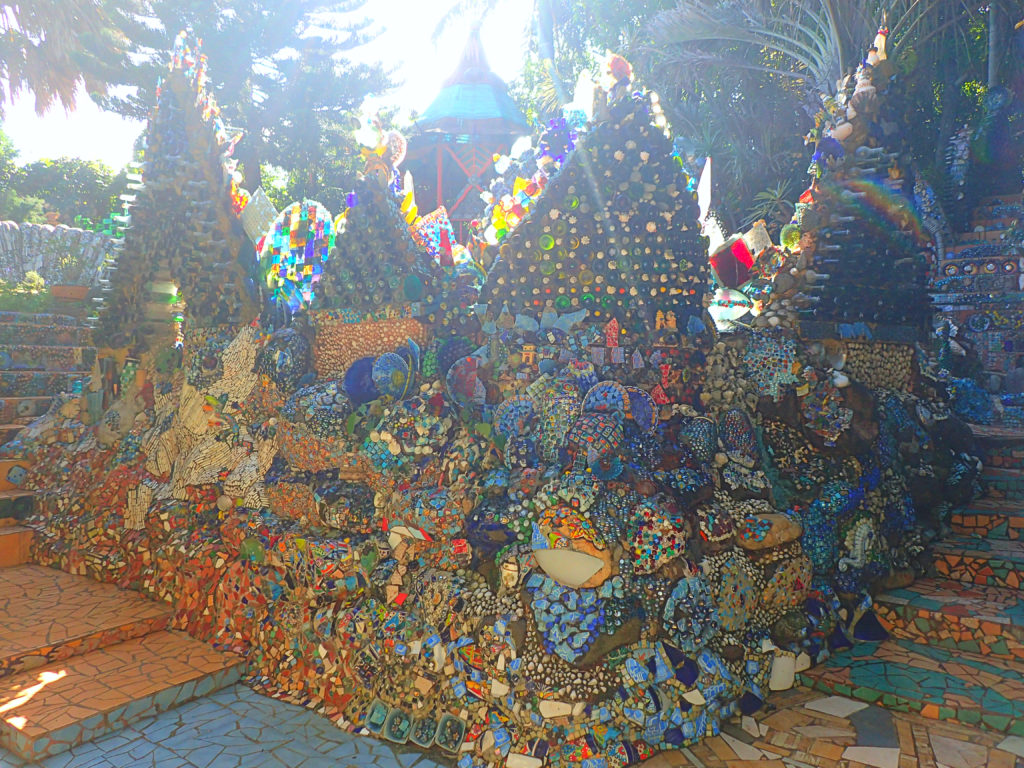 All sorts of unique structures are tucked away in various corners of the property, and it's fun to roam and seek out hidden gems during the day or night.
It's hard to even comprehend the hours and hours of work that must have gone into creating this strange and special establishment, and you certainly won't get bored as you explore and let your thoughts wander.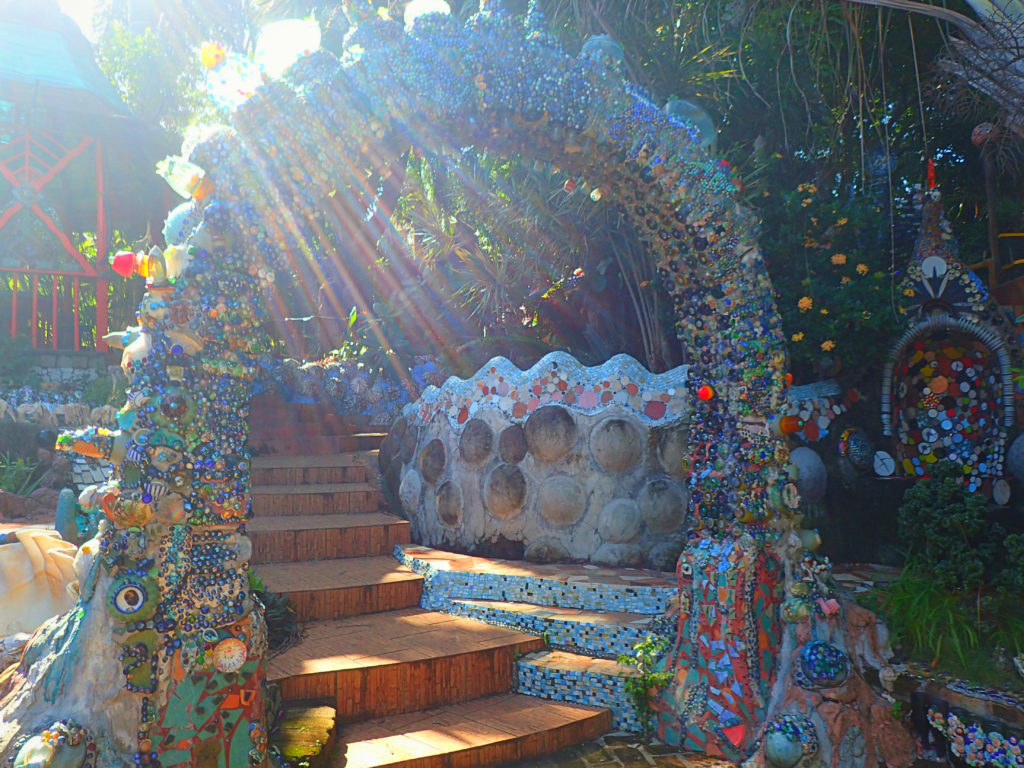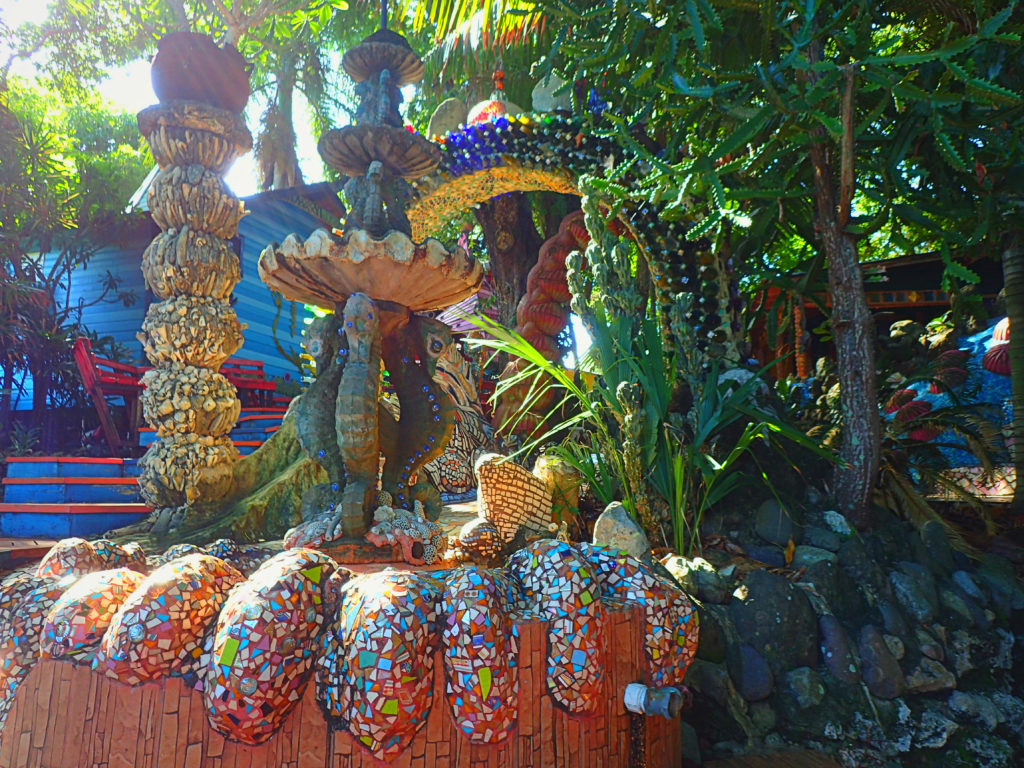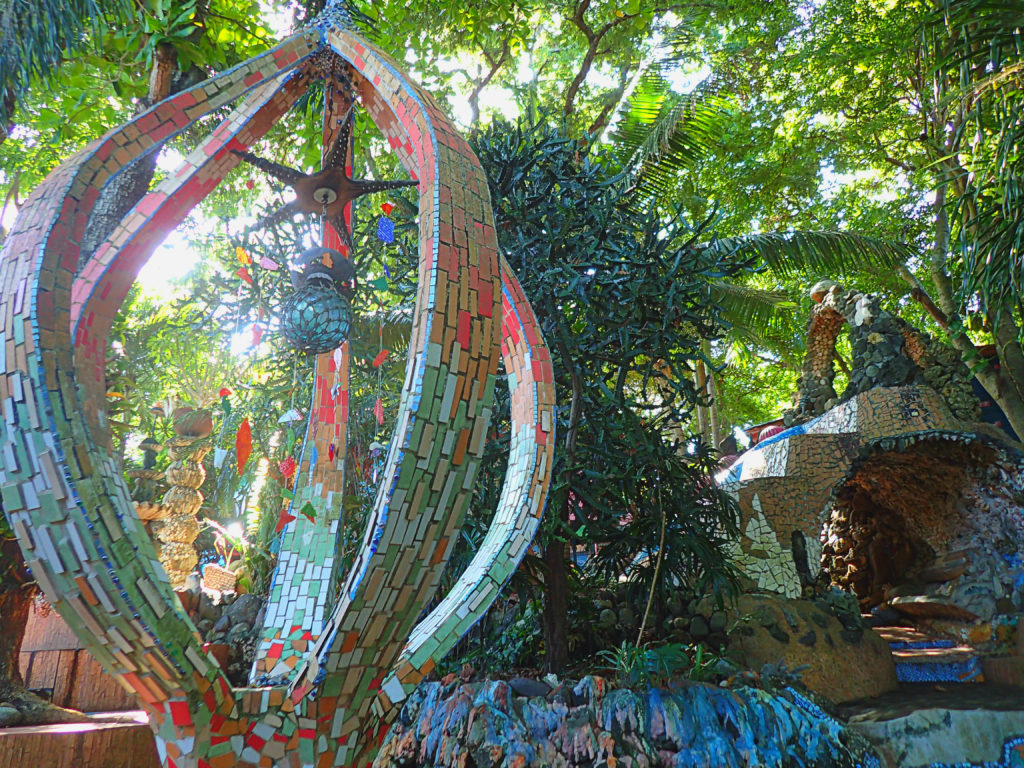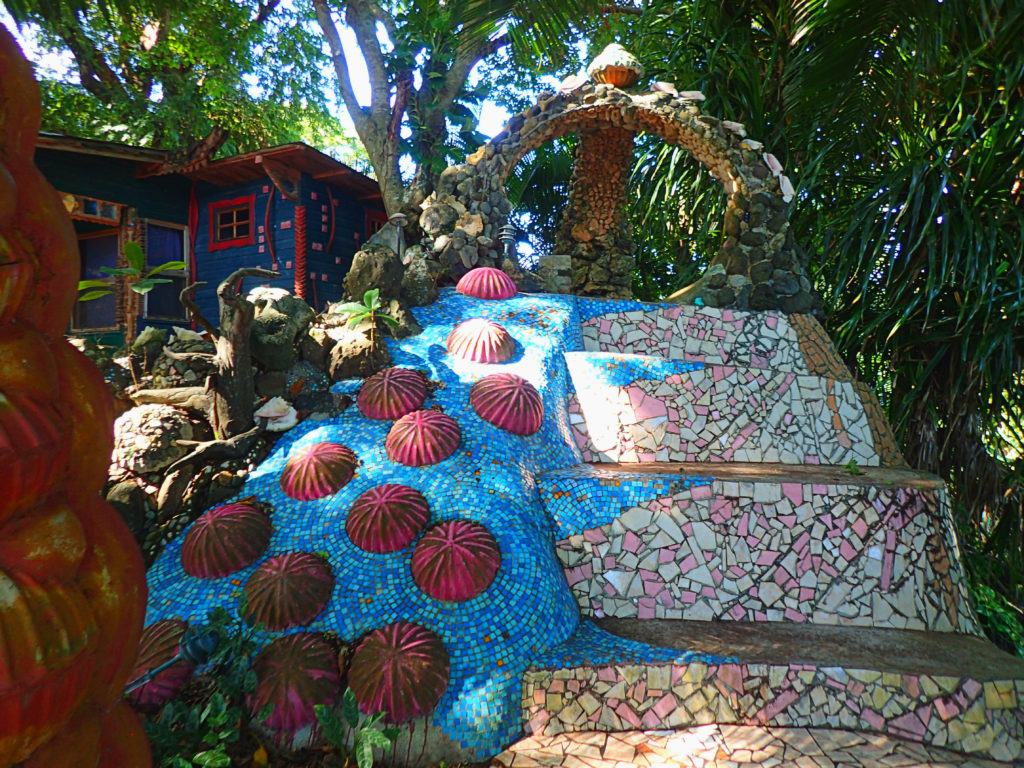 In the evening hours, these private tunnels, nooks, and bridges become a place to sneak away from the dance floor and the crowds to have a private conversation.
(…Or, if you're me, they present an opportunity to get totally and helplessly lost in the dark…)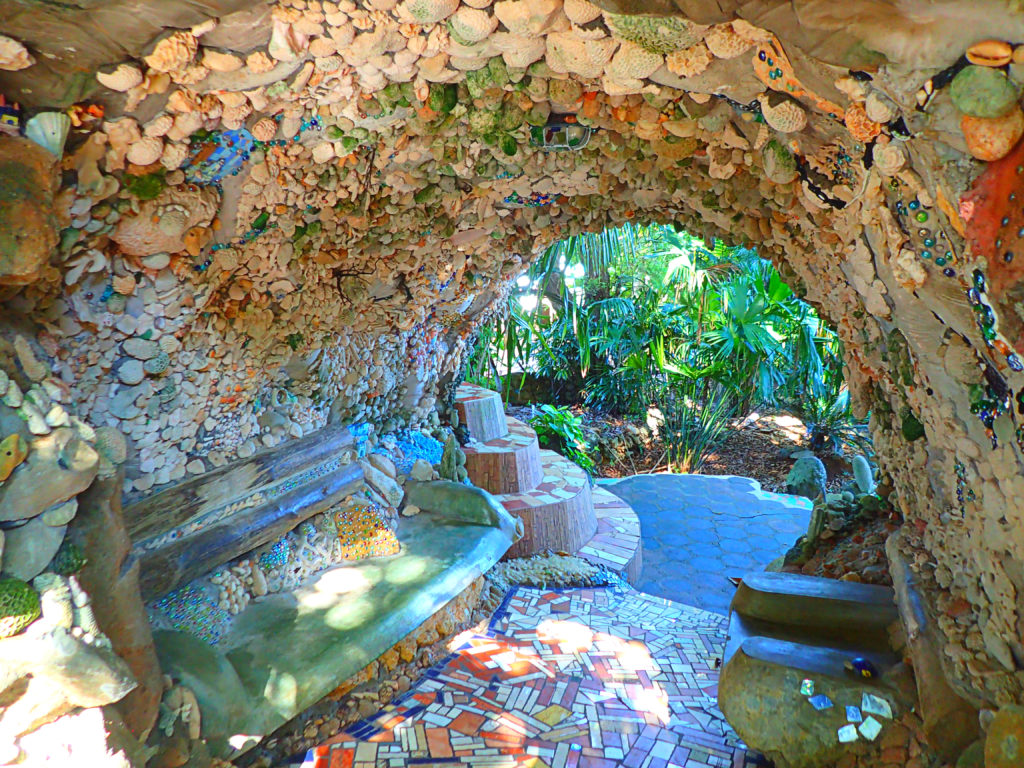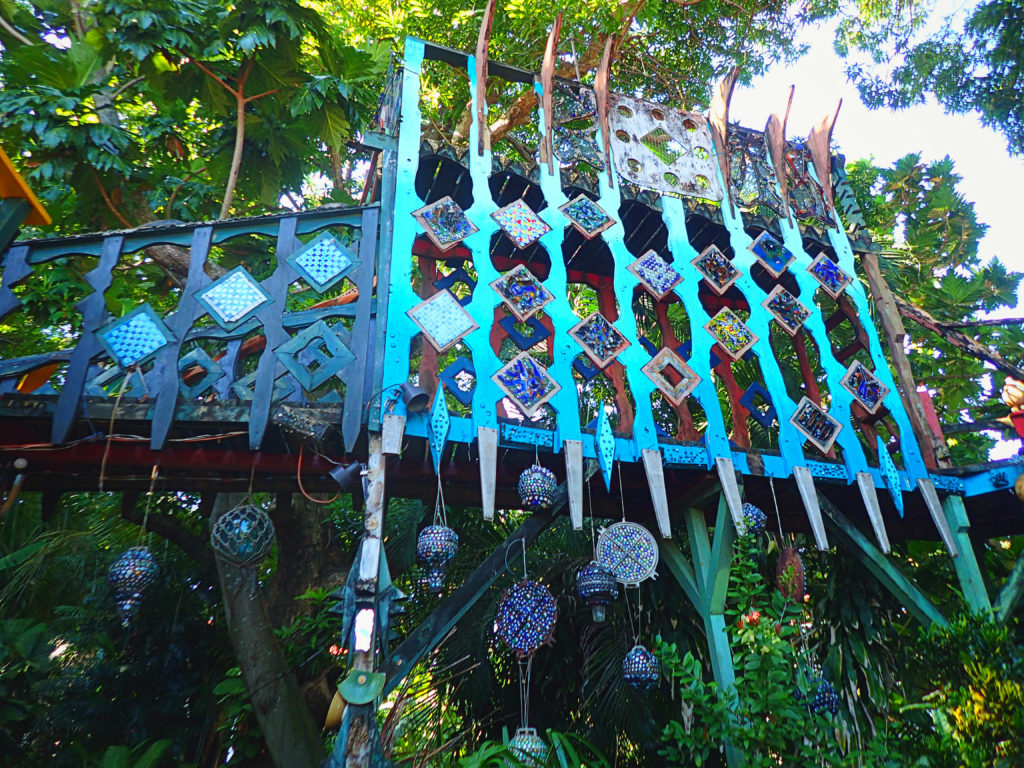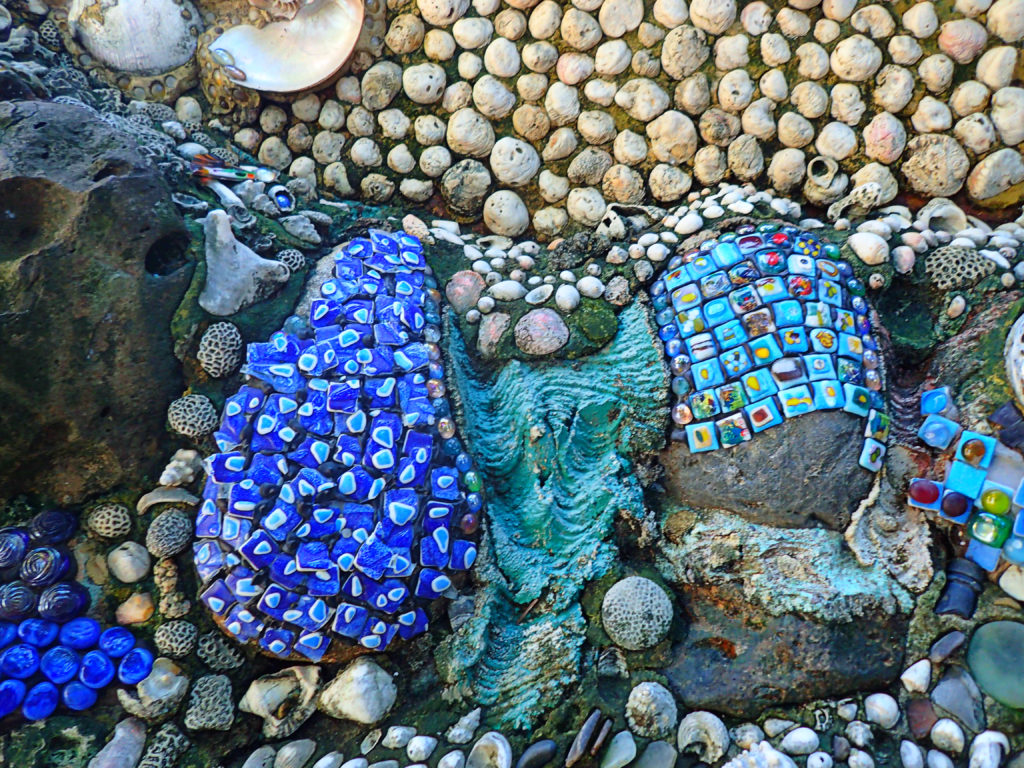 The art at Treetanic ranges from beautiful, whimsical and magical to quirky and downright bizarre.
In either case, the experience of visiting Treetanic–day or night–is unlike any I've had before.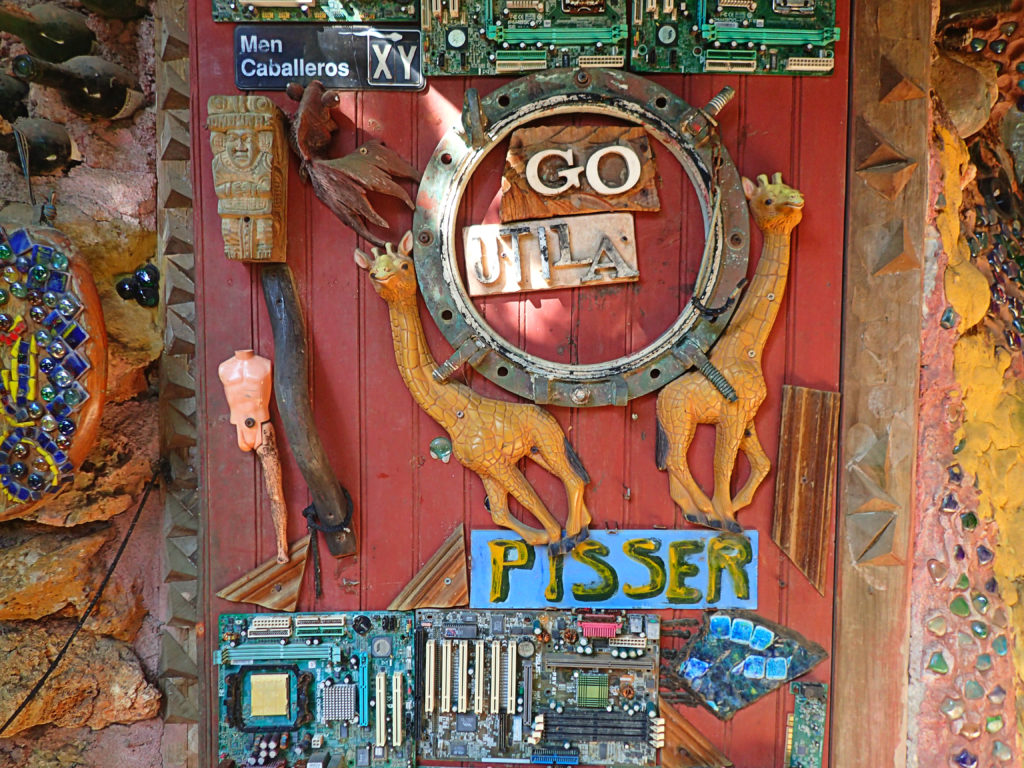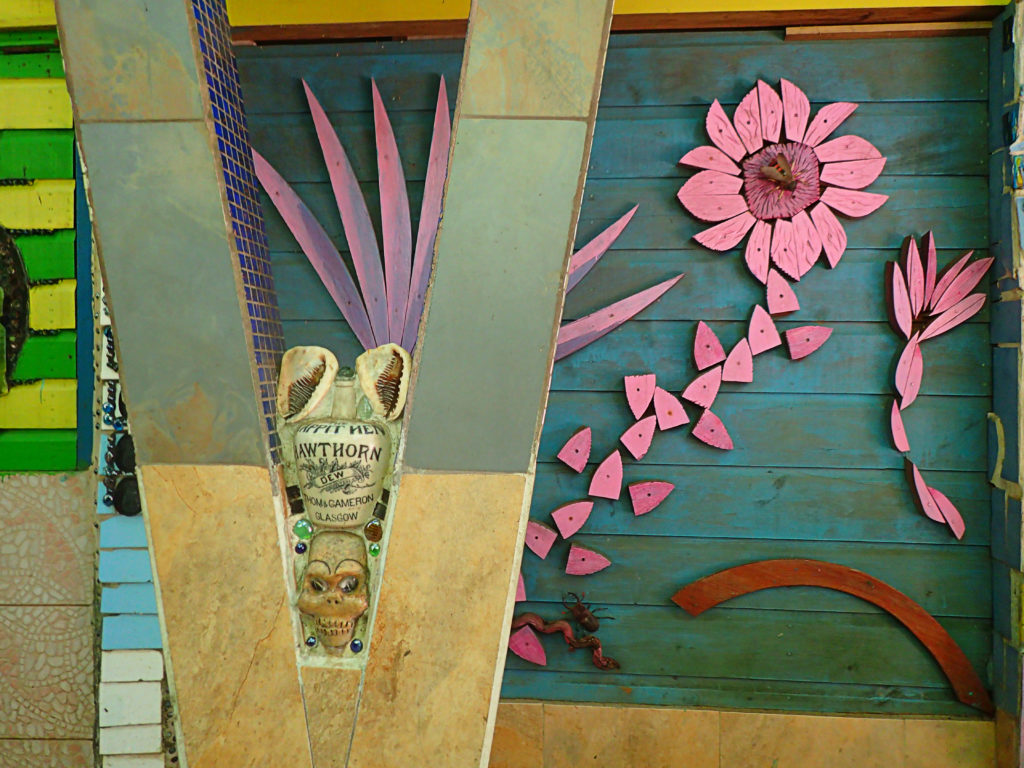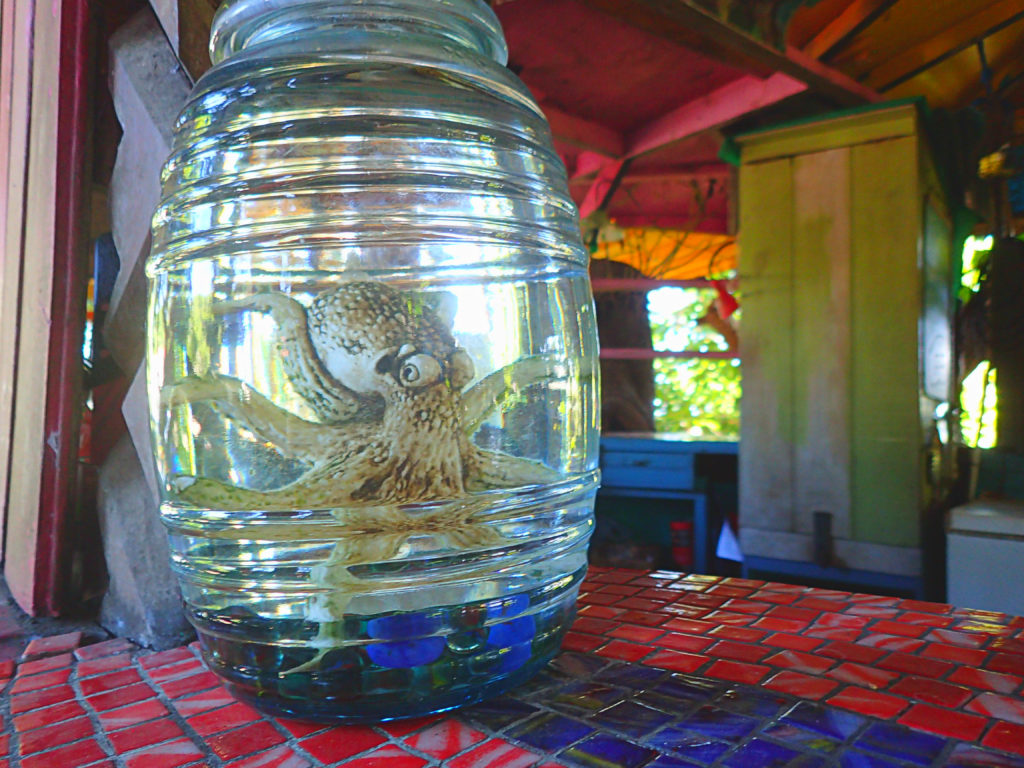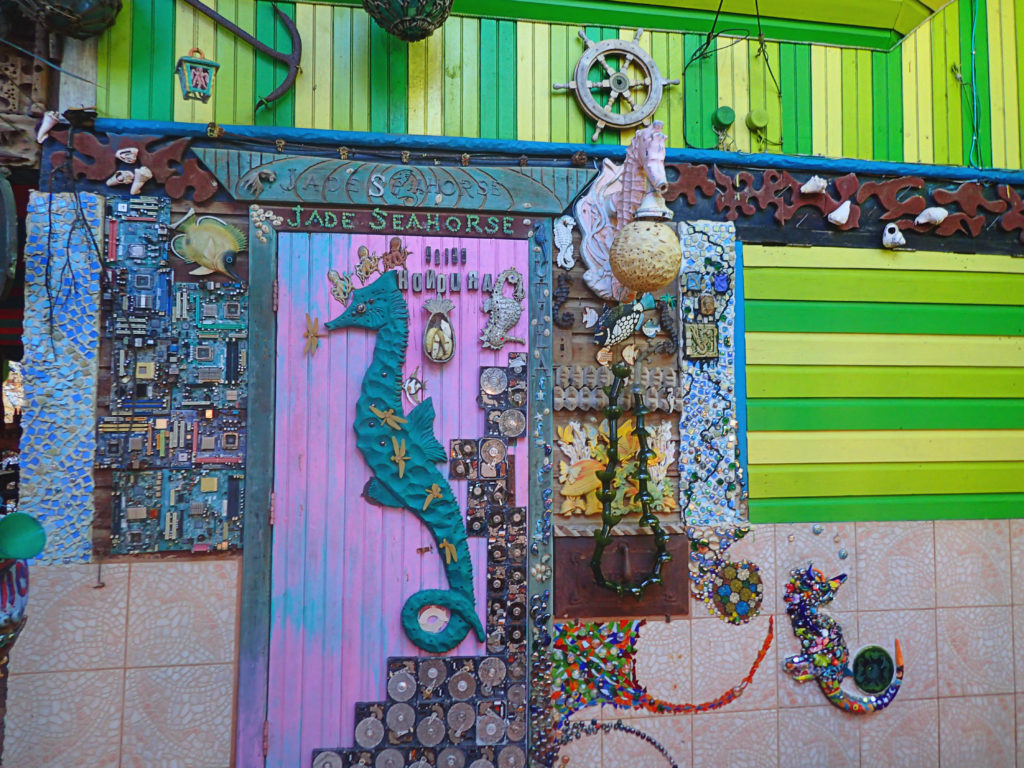 Treetanic operates as both a bar and a restaurant, but there is also accommodation on the property called Nightland Cabins. These six unique cabins offer the same artistic design as the rest of the property. You can learn more about the entire establishment on their website.
What are your thoughts on this eccentric bar? Would you want to visit Treetanic?