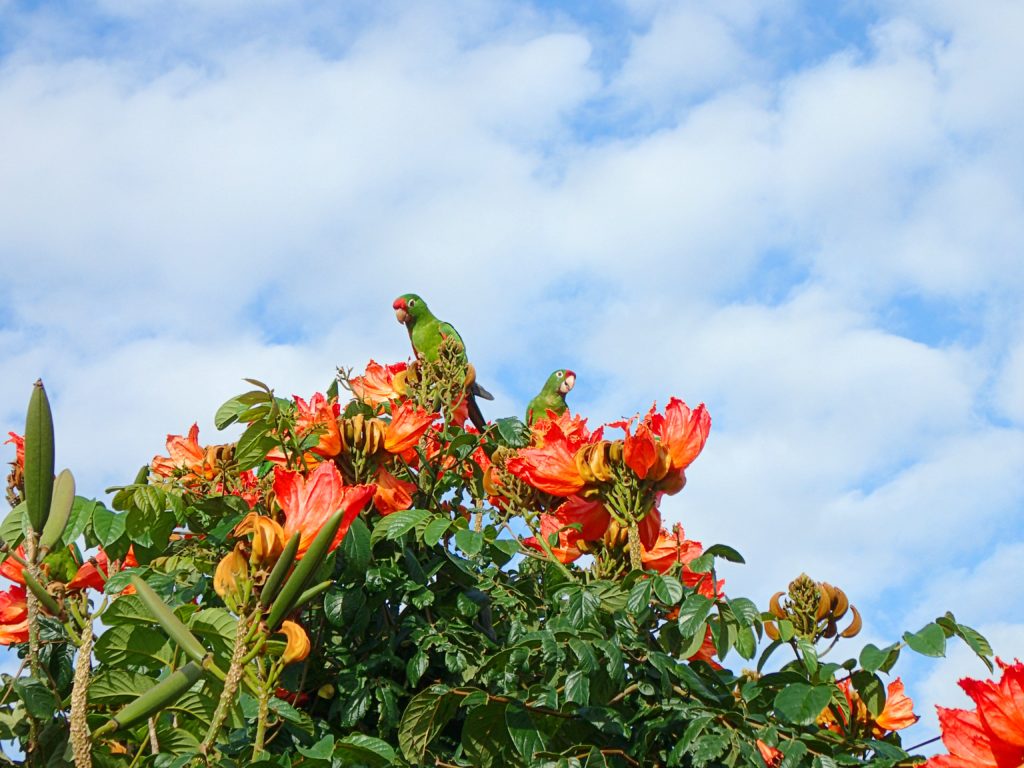 After a week in the big cities of Granada and Leon, I found myself craving a little bit of "back to nature" time.
As much as I loved Granada's colorful streets (and even Leon's hidden charms) I needed a bit of time in a quiet place surrounded by nothing but sweeping natural landscapes.
And guys, I found exactly that in Matagalpa!
I have been SO excited to write this post because I loved Matagalpa so much and couldn't wait to tell the whole wide world about it. Staying in Matagalpa for a few days was such a unique and interesting experience for me, and I feel like it's the most "off the beaten path" location I've ever traveled to.
That said, don't be fooled; Matagalpa is a city, and an important one for Nicaragua, too. Of the city's 150,000 citizens, many are involved in farming or agriculture. Matagalpa is known for its coffee production, but it also exports cacao, fruits, vegetables, dairy products, and cattle. So, if you're looking for a real cowboy experience in Nicaragua, Matagalpa just might be your go-to place!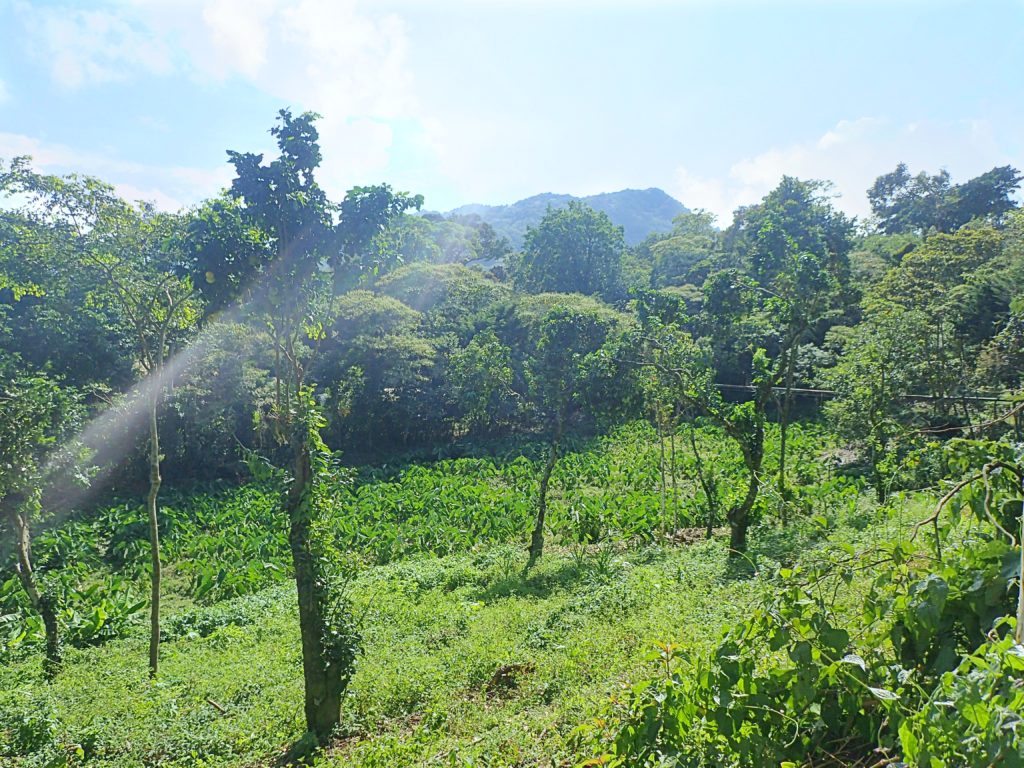 Plus, the city enjoys what the locals call "eternal spring". Due to Matagalpa's positioning in the mountainous north, the average temperature is 79 to 82 degrees (26 to 28 C) year round!
Mountains? Check. Cool weather? Check. Rural atmosphere? Check.
Matagalpa was quickly shaping up to be my ideal kind of travel destination!
I visited Matagalpa with my new Dutch friend Petra, from Granada. We were leaving from Leon, and opted to take the local bus north. The girl working at the front desk of our hostel gave us the bus times: 4:40am, 7:30am, 9:00am, and 2:45pm. The decision was easy: we were going to grab the 9 o'clock bus to Matagalpa.
We headed out early to the central bus station, arriving a bit after 8:30. We asked around about the bus for Matagalpa, and were directed to a far corner of the station.
We looked around…there was no bus.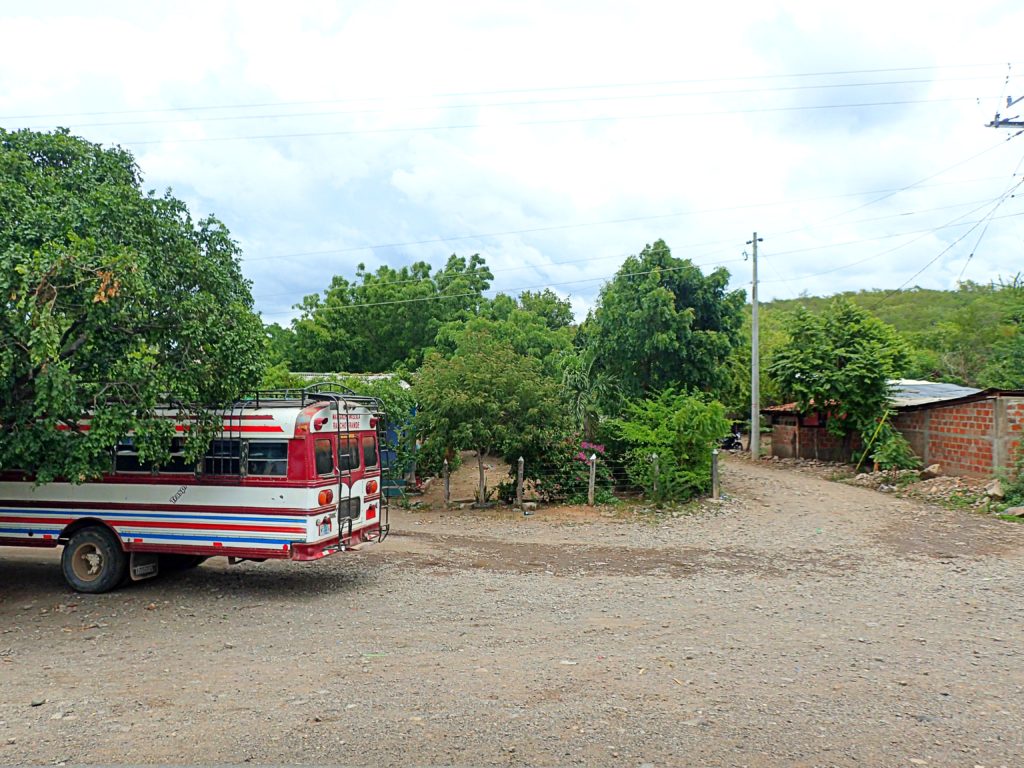 There was, however, a long line of locals standing by in the exact spot where we had been promised that a bus would be waiting.
We asked around again, and were told that the bus to Matagalpa would be leaving at 10:00, if we could get a good spot in line to make it onto the bus. Reluctantly, we headed to the back of the long line.
After a while, we noticed a few people in front of us begin to slowly disappear out of line and make their way across the market, to a different spot in the bus station. Turns out there was a different bus leaving to Matagalpa…more or less.
When we asked the locals if this second bus was leaving for Matagalpa, they would look hesitant for a moment, and then reply, "Uhhhm, sí."
Good enough for us!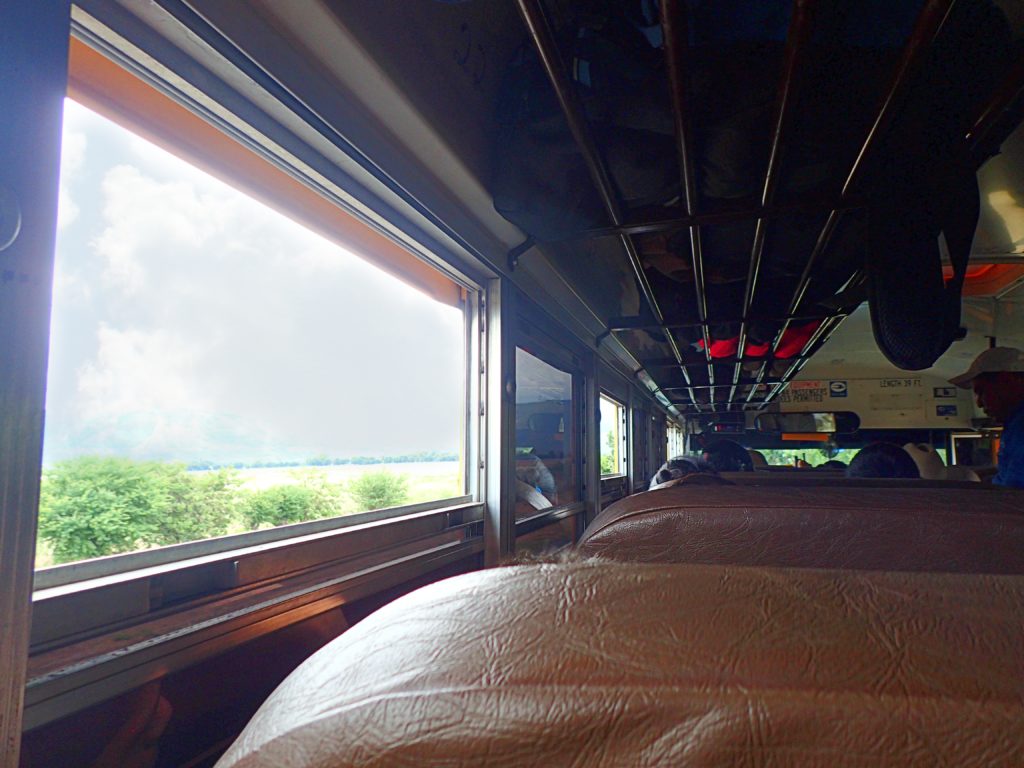 We spent the next two hours bumping along down the road, frequently stopping as locals came and went from the bus. The views became increasingly beautiful as we gained distance from León and made our way towards the mountainous north.
The breeze from the open windows felt amazing, the Latin music bumping from the bus's speakers was festive and upbeat, and the scenery was the best I'd seen in Nicaragua so far.
Not to mention the Nicaraguan cowboys with boots, belt buckles, and ten-gallon hats that began to populate the bus as we traveled north from small rural town to small rural town.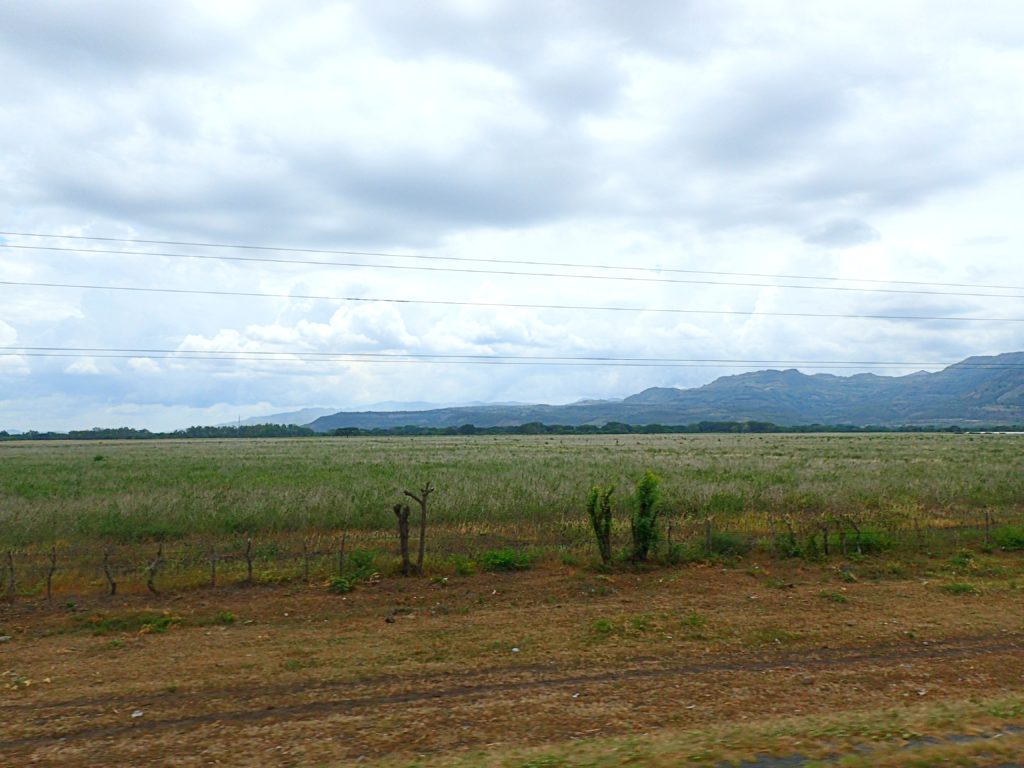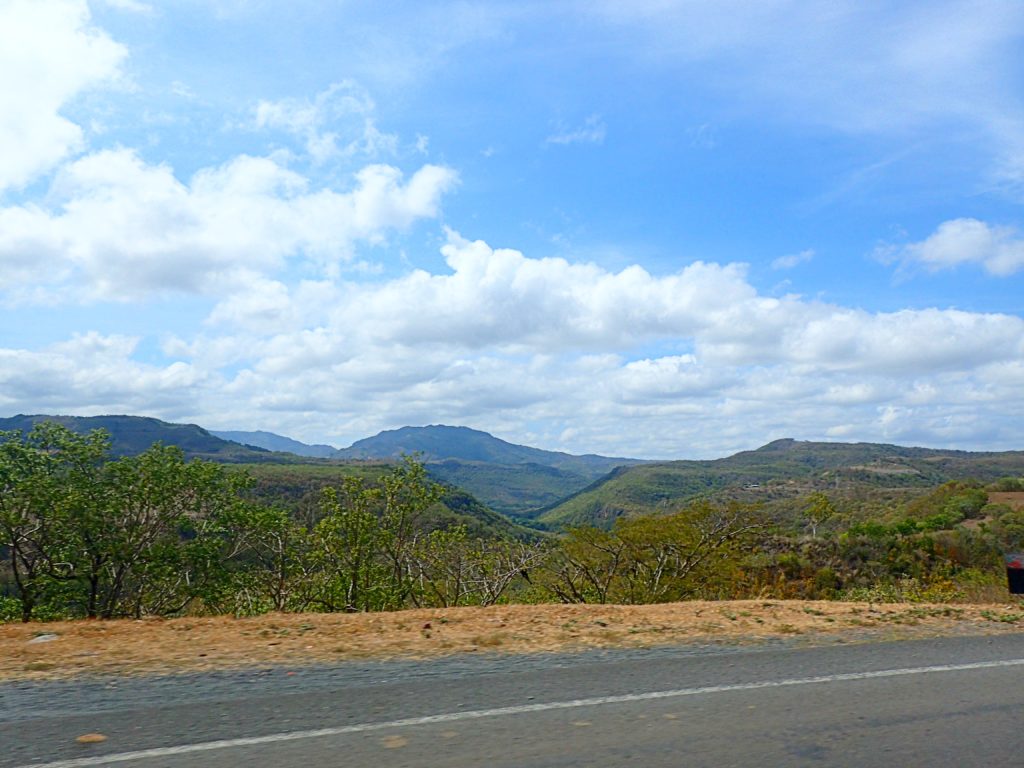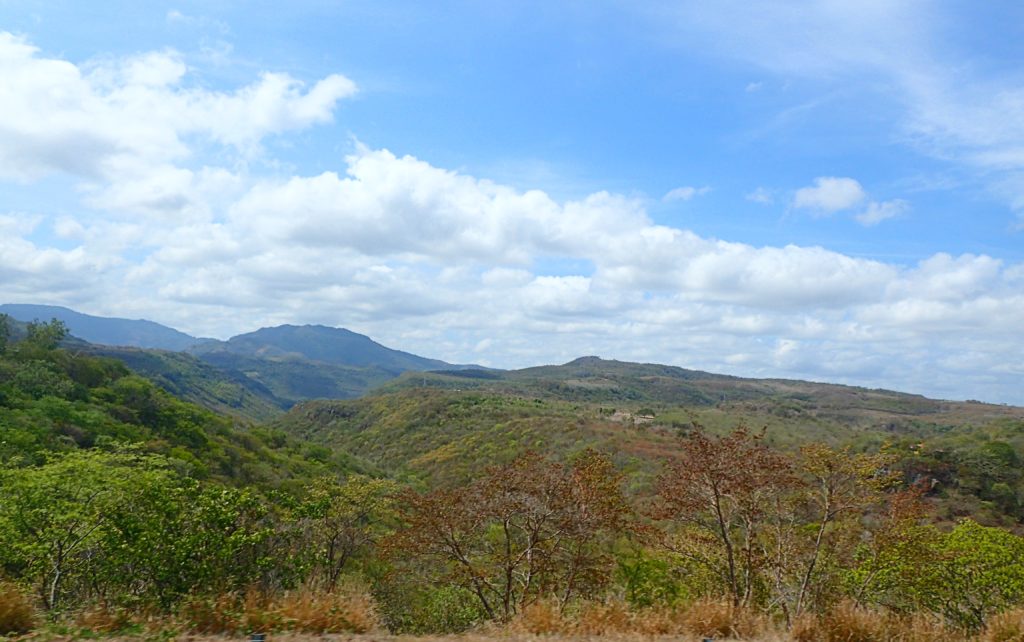 The best part? We didn't see one other tourist during the entire bus ride. Even though it's currently low tourism season here in Central America, we'd still seen a decent amount of tourists in Granada and Leon. But here? It was just us, and boy did we stand out!
I've received more than my fair share of stares, catcalls, and attention during my time in Nicaragua, but nowhere was as intense as it was on route to and in Matagalpa! Not all of it was bad; there were many people who watched out for us during our journey, from the women who scooted over on the bench seats so we could squeeze in next to them to the random men who helped us with our heavy backpacks.
At times, I felt like a small child that was being watched out for by an entire community of people.
On the other hand, there were the men who said things so dirty in Spanish that I knew to be repulsed, even though I couldn't understand them word for word.
Eventually, we reached a bus stop where everyone filed off of the bus and promptly scattered. We followed suit, and the bus took off.
The only problem? We were not in Matagalpa.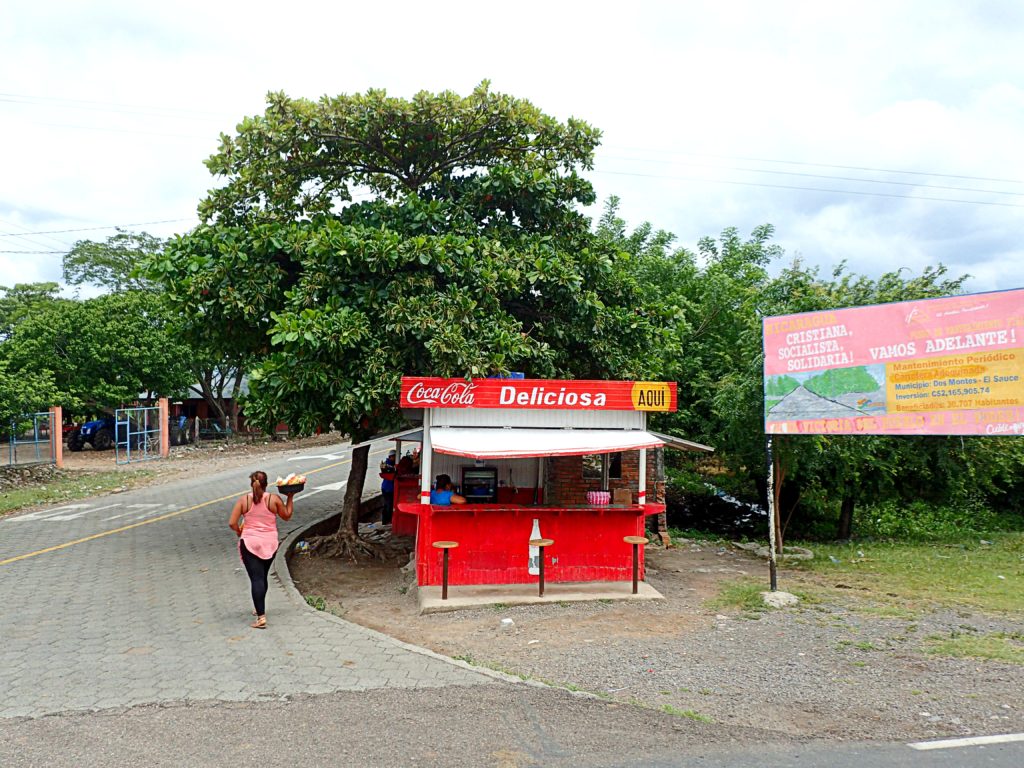 Oh sure, we were near Matagalpa, but we had to figure out 1) Where exactly we were and 2) How we were supposed to get from wherever we were to Matagalpa. This was what the locals meant when we asked if the bus was going to Matagalpa. Kind of yes, kind of no.
Luckily, the bus stop was filled with as many doting and matriarchal women as it was with hissing, catcalling older men. We eventually figured out where to wait for our next bus, and I sat attempting to communicate with an elderly woman who complimented me on my strength for lugging around my two backpacks (At least, I think that's what she said. The only words I picked up on were mochila (backpack) and fuerte (strong)).
Eventually our bus did arrive, and we eagerly hopped on.
A grand total of nearly five hours later, and we had arrived in Matagalpa!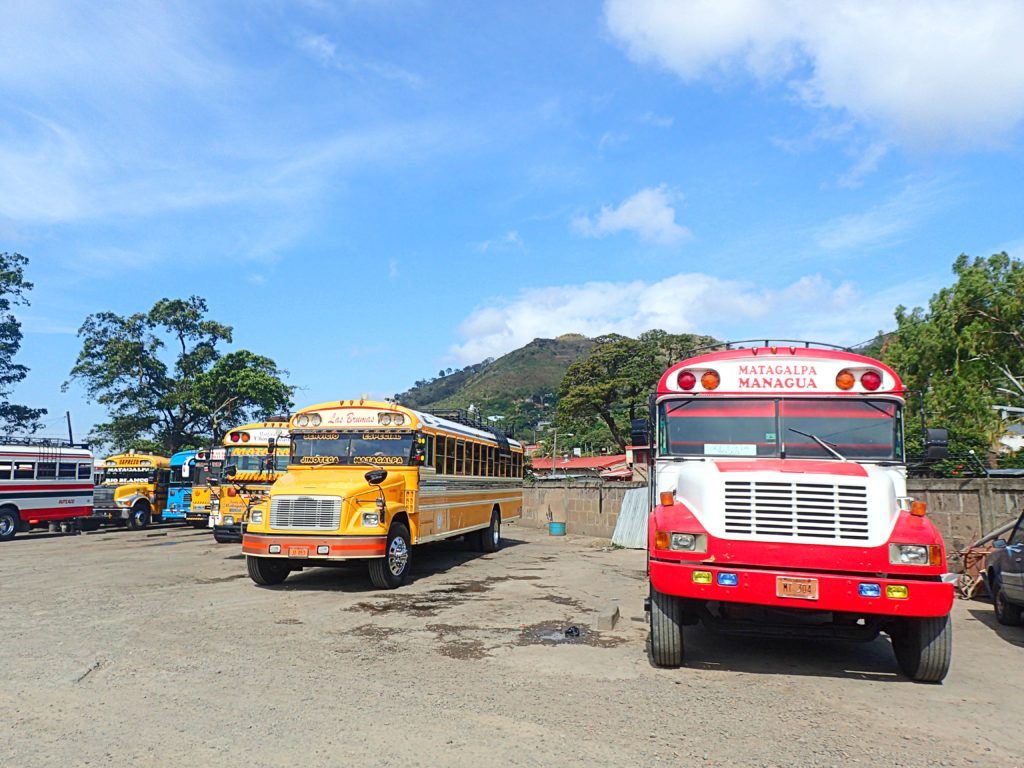 This northern city had a completely different vibe than anywhere I had been in Nicaragua so far. The roads were steep and hilly, the scenery was green and mountainous, and there were zero tourists.
I kid you not, I have never been to a place with so few tourists. Ever.
The only ones we saw during our entire time there were the handful staying at our hostel. But walking around the town? It was locals only…well, and us.
And the locals made it very clear that we were a sight to behold for them. As my Dutch friend and I strolled leisurely into Matagalpa's main square our first afternoon in town, fifty pairs of eyes simultaneously fixated on us.
A cacophony of catcalls, greetings and other sounds erupted.
Hola, chicas! Hola gringas! Ay mami! Hello, baby! Wow! Nice to meet you! Beautiful! Guapas! Lindas! Bonitas! Hello! Goodbye!
Not to mention the whistles and kissing sounds that filled the air. Petra and I looked at each other and couldn't help but to bust out laughing. This was insane.
Throughout our ENTIRE time in Matagalpa, we were a walking tourist attraction. Heads turned and whistles ensued everywhere we went.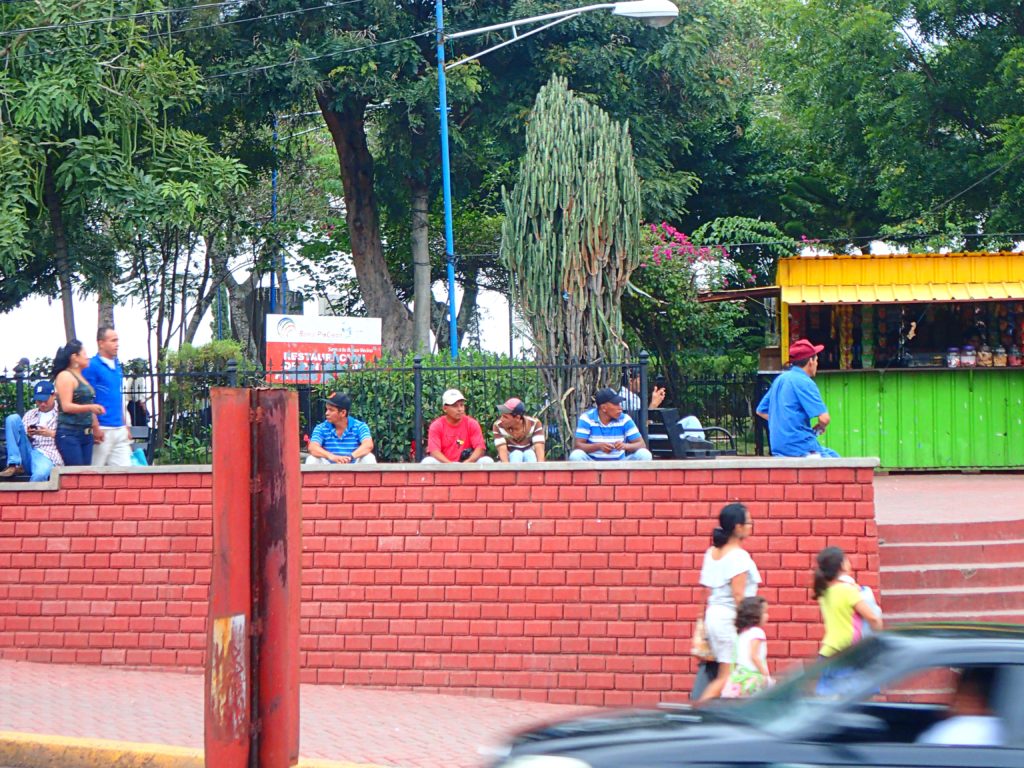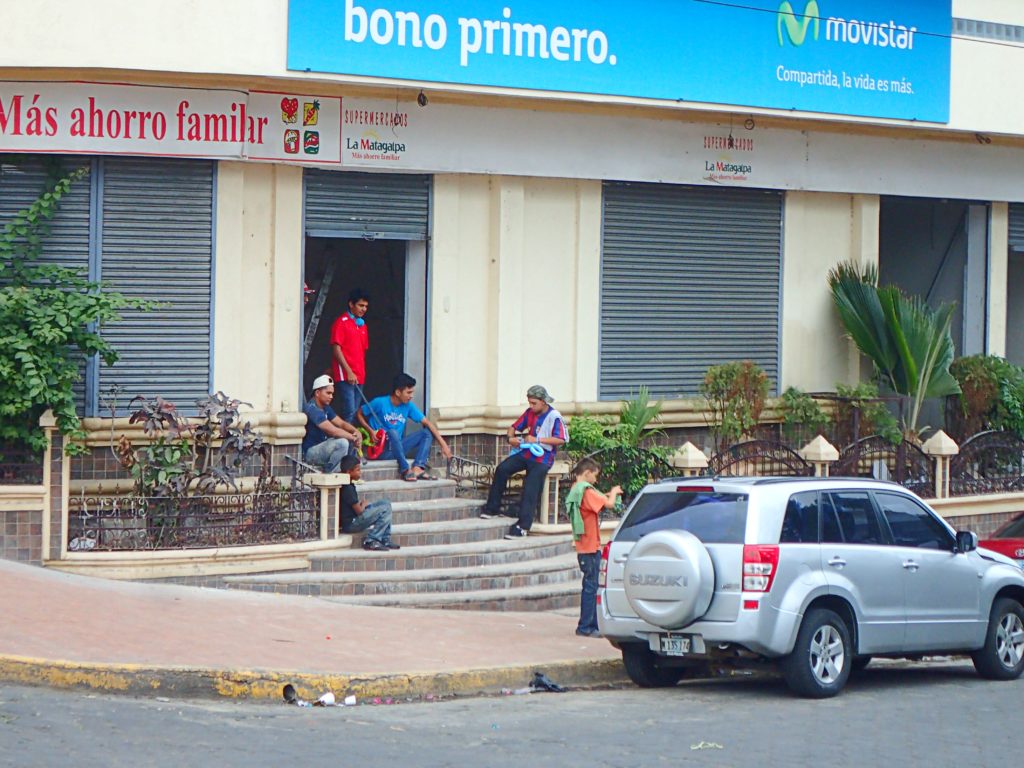 But, I want to stress that I never felt unsafe in this pretty Northern city. Despite the extreme attention we were given, the men remained playful and the women remained curious and motherly. Not once did I feel threatened or afraid to be around the people here.
In fact, the people in Matagalpa were exceptionally kind, helpful and humorous. Matagalpa is a quiet little town and is still barely a blip on the tourist radar compared to Granada, San Juan Del Sur, Leon and even Managua, and I think we were just an unexpected sight around these parts.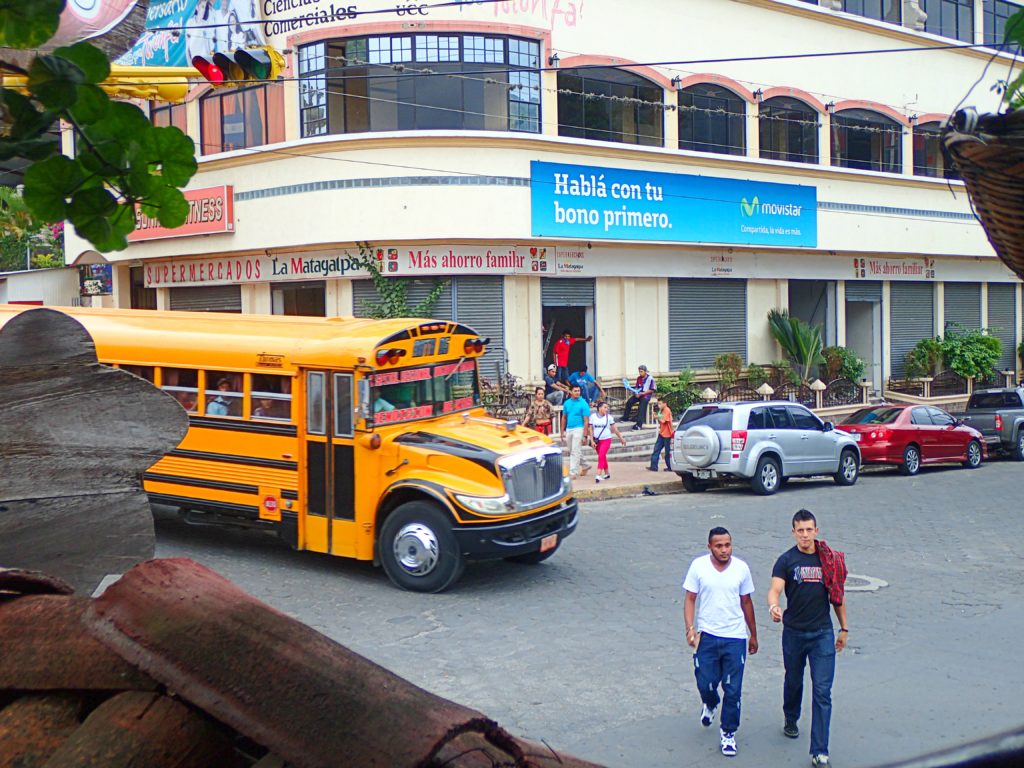 Selva Negra Organic Coffee Farm Tour & Tasting
That said, there is very, very little to do in Matagalpa, outside of exploring in the hills and farmlands in the small towns nearby.
So, that was exactly what we did! On our second day in Matagalpa, we woke up early and headed out to Selva Negra, an organic farm and ecolodge about 20 minutes outside of the city. At the farm, you can hike, horseback ride, participate in guided farm tours, and enjoy the stunning natural beauty of the estate.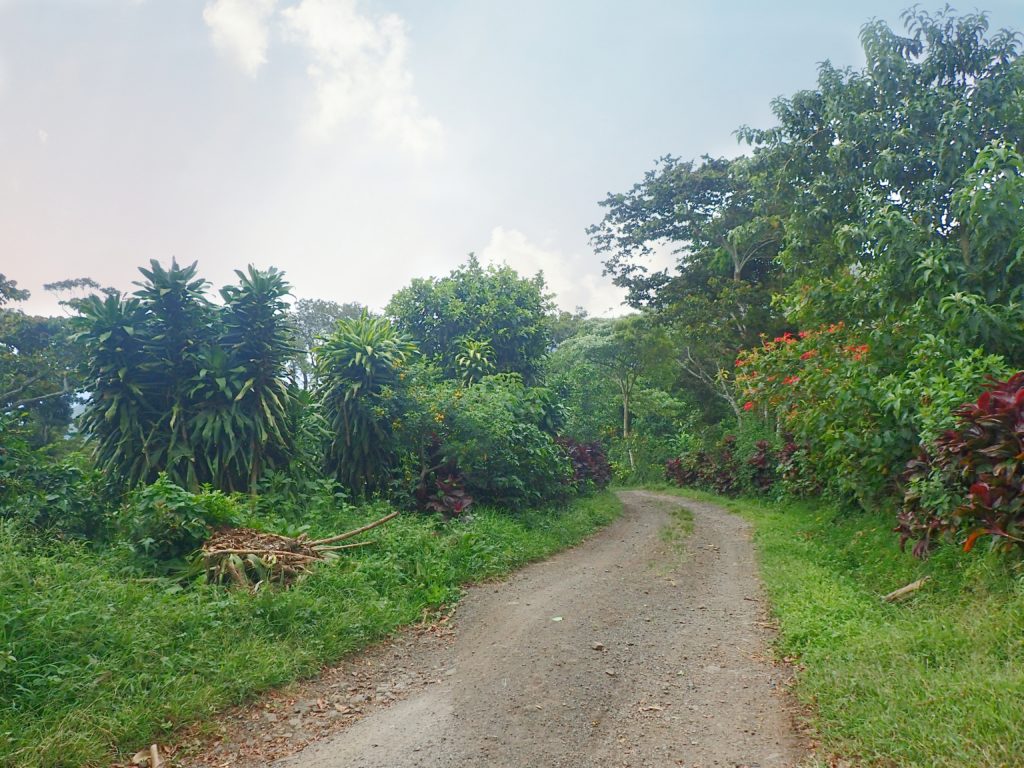 We had no set plans for our day at the farm, and were thrilled to find out that a guided tour of the coffee farm was about to begin just minutes after we arrived. We quickly requested a spot on the tour and were pleased to find that there were just three others in our little group.
We spent the next two hours strolling throughout the farm and peeking inside various buildings, as our knowledgeable guide explained the process of planting, growing, harvesting, sorting, washing and fermenting the organic coffee beans grown here. The tour was extremely insightful, and not to mention, had some pretty killer scenery.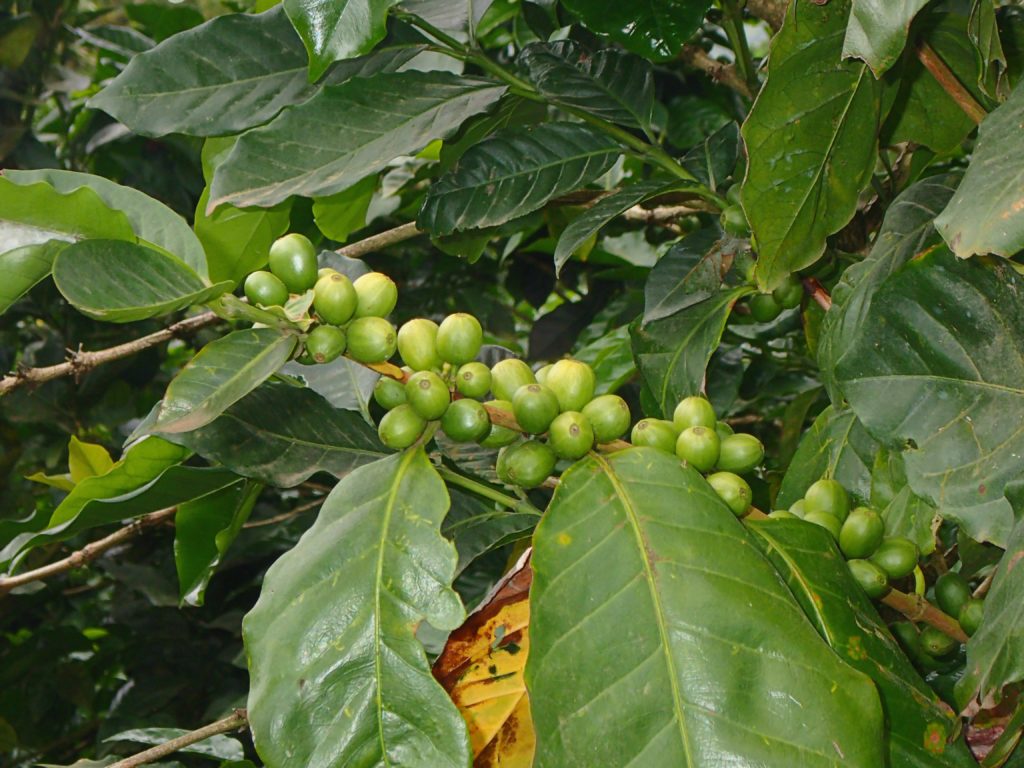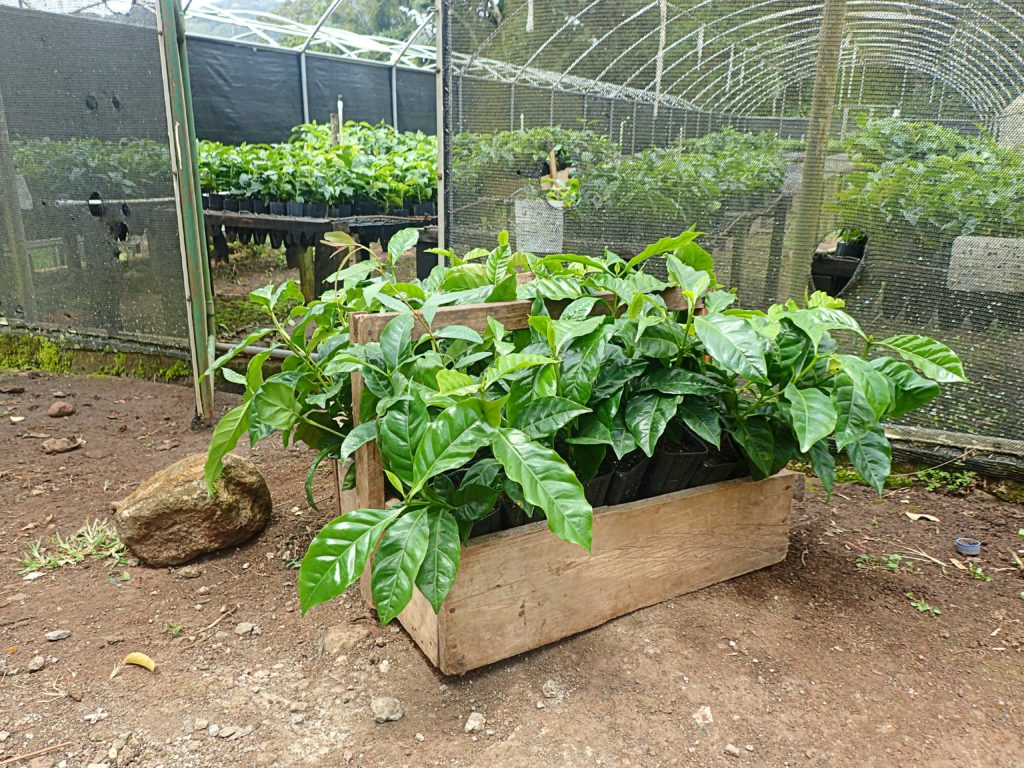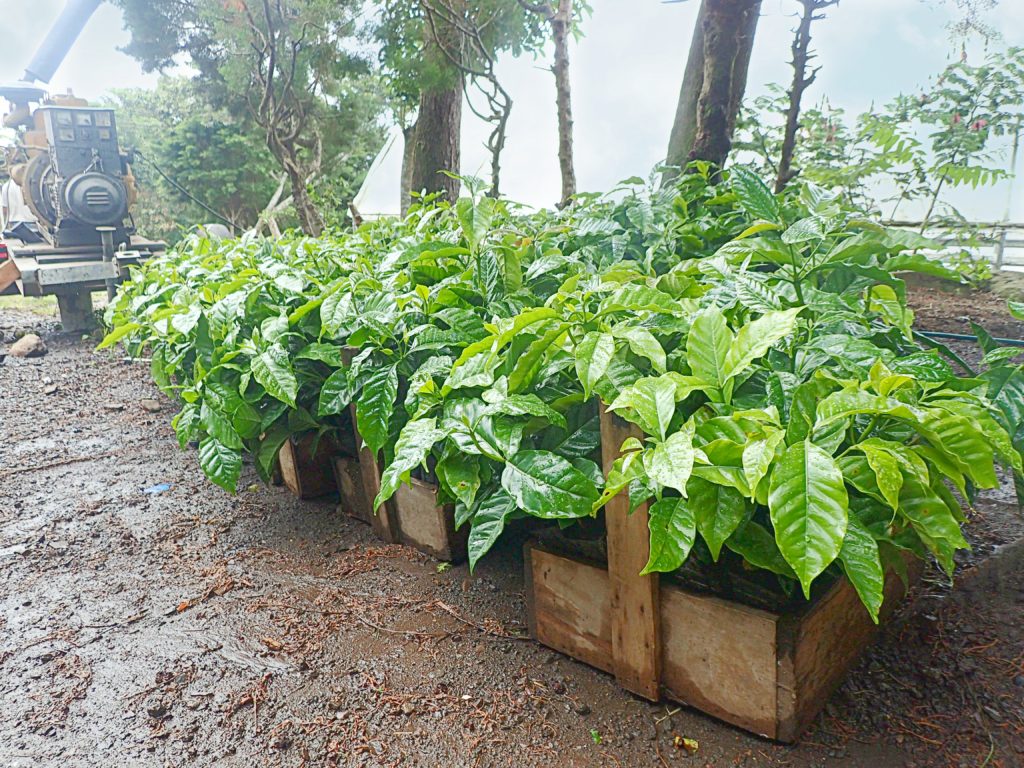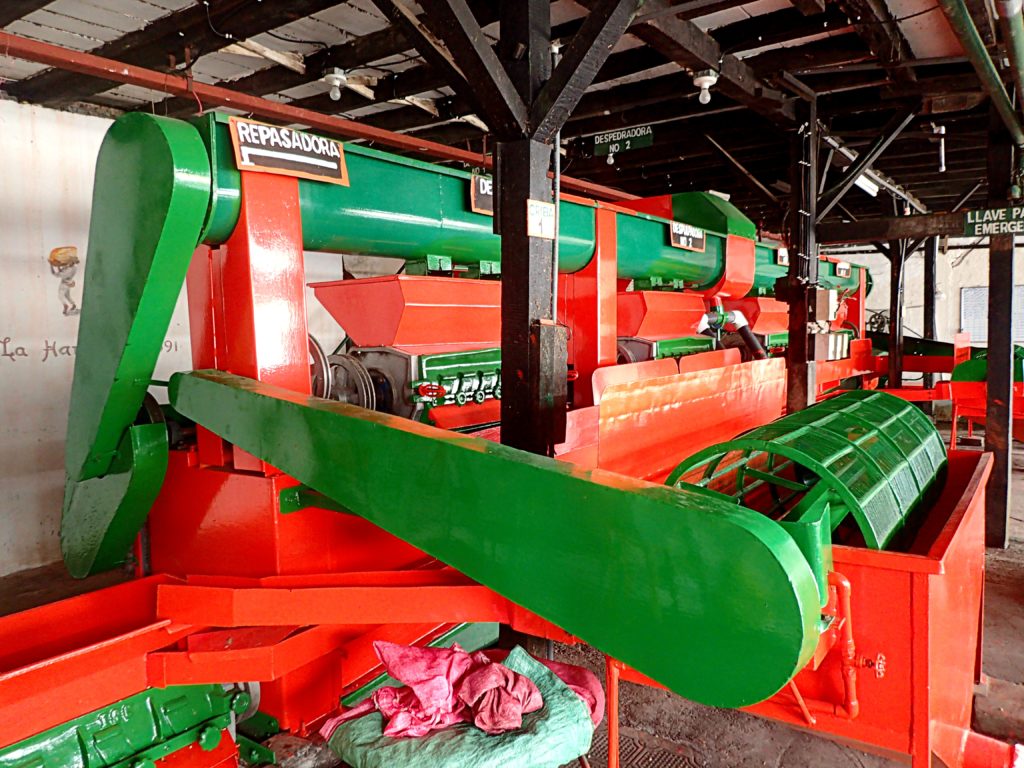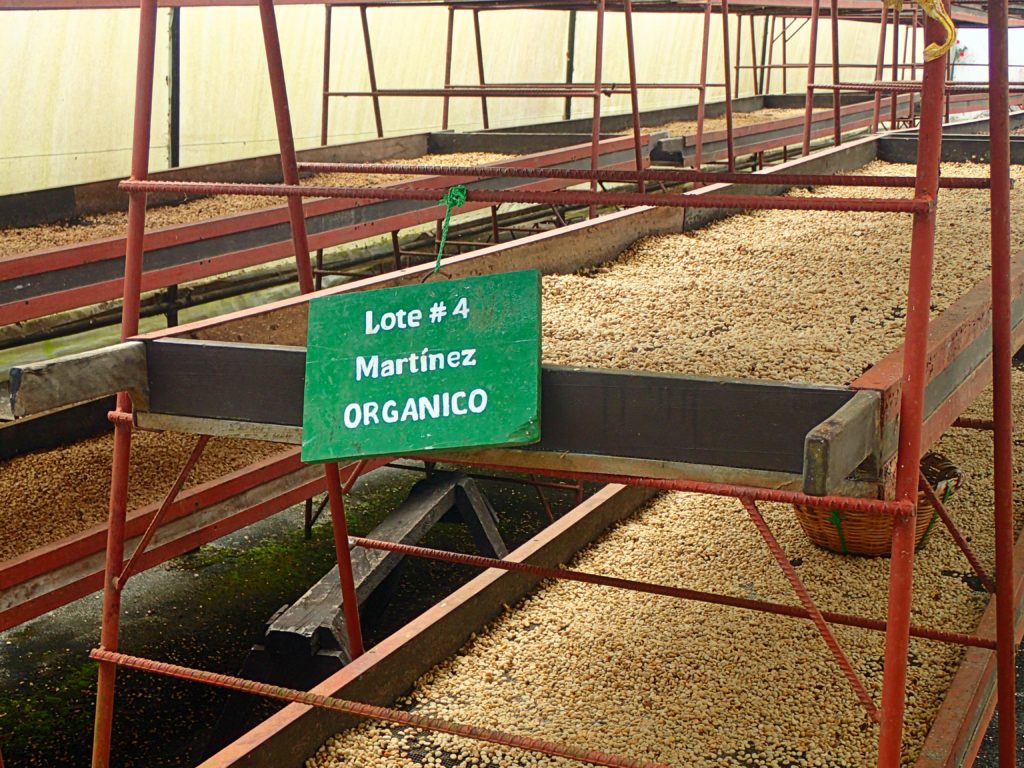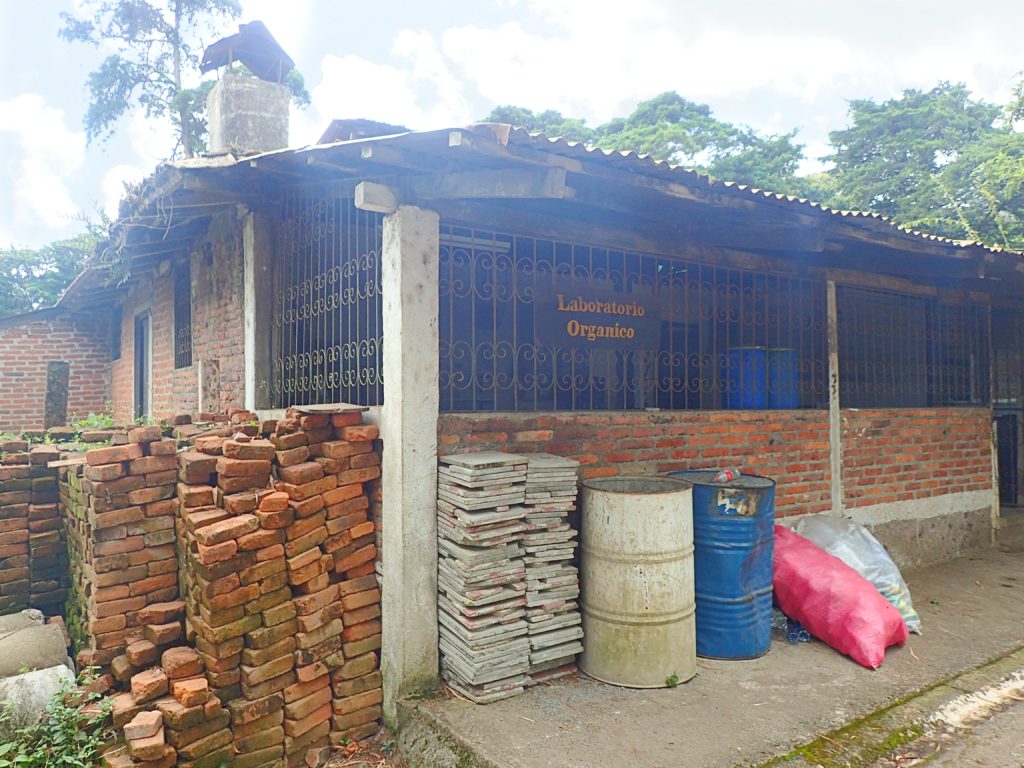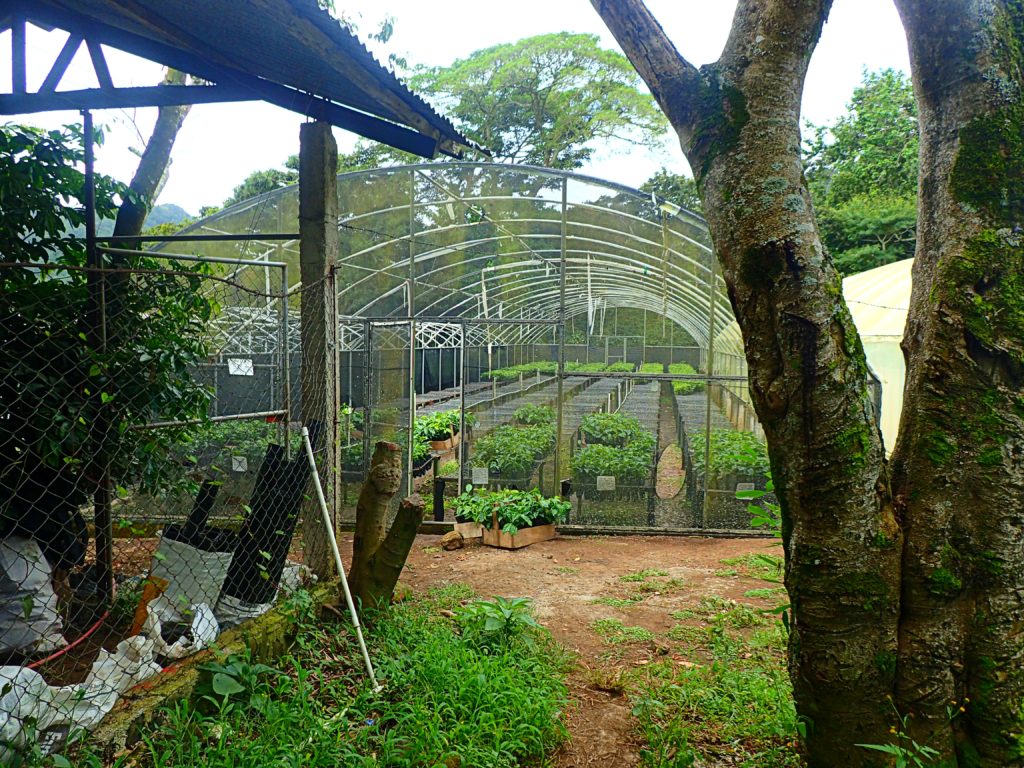 We learned about the workers who grew and harvested the beans at Selva Negra, as well as the entire start-to-finish process of producing organic coffee beans.
And the grand finale of our coffee farm tour? We were going to try some samples, of course!
Our group was tasked with performing a blind taste test of three different coffees. One of the coffees was produced by Selva Negra, and the other two were "impostors".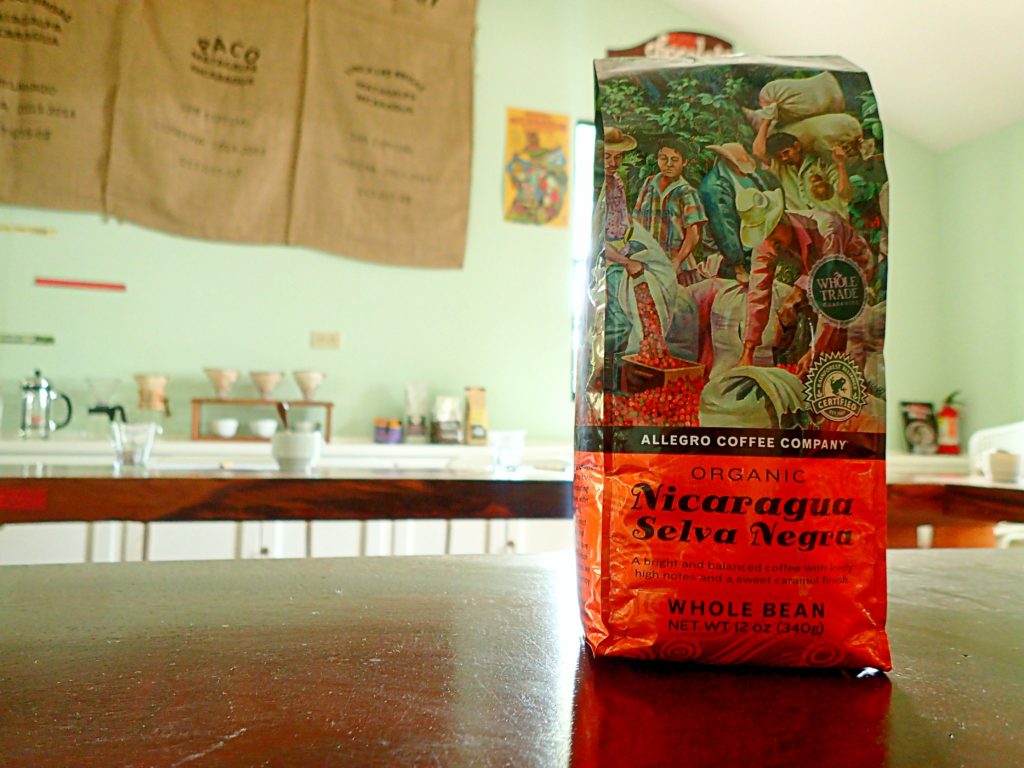 For each of the three samples, we smelled both the ground beans and the prepared drinks. Then, we tasted each of the coffees.
We also learned the "right" way to perform a coffee tasting, which is–not surprisingly–very similar to a wine tasting. To experience the full flavors, you have to loudly slurp the coffee and slowly swallow it, and cleanse your palate between tastings (or, so they say…to be honest, I can't say that I noticed much difference in taste between any of the coffees!)
We had a paper and pencil available to make notes, to help us keep track of the coffee smells and flavors that stood out to us.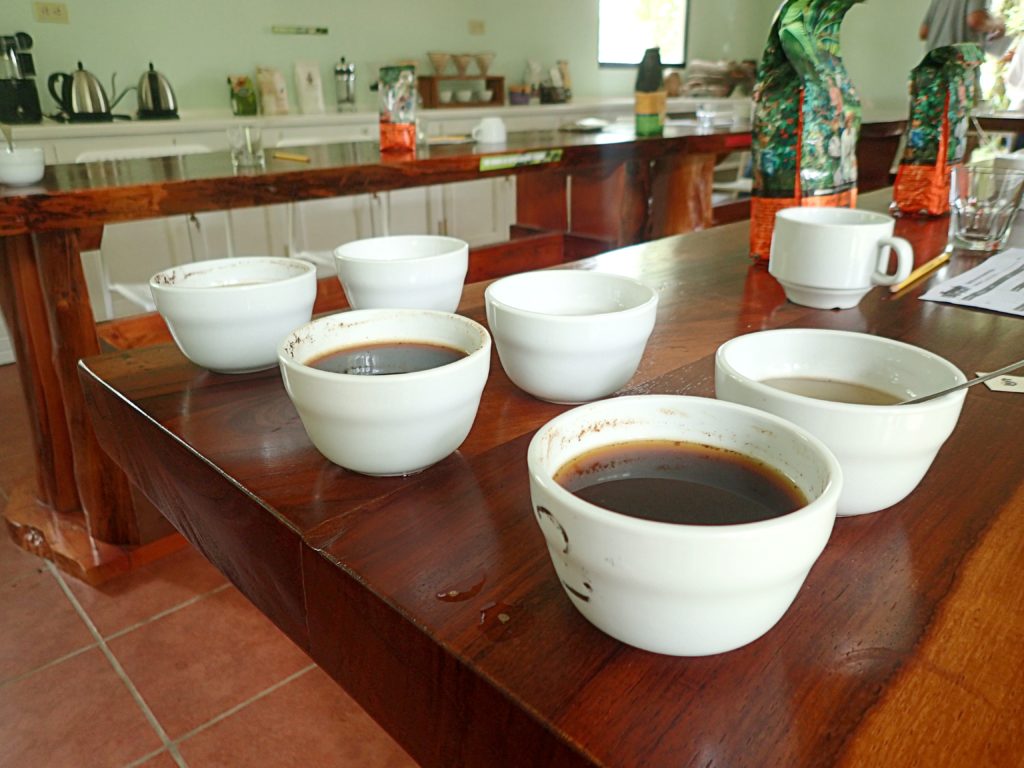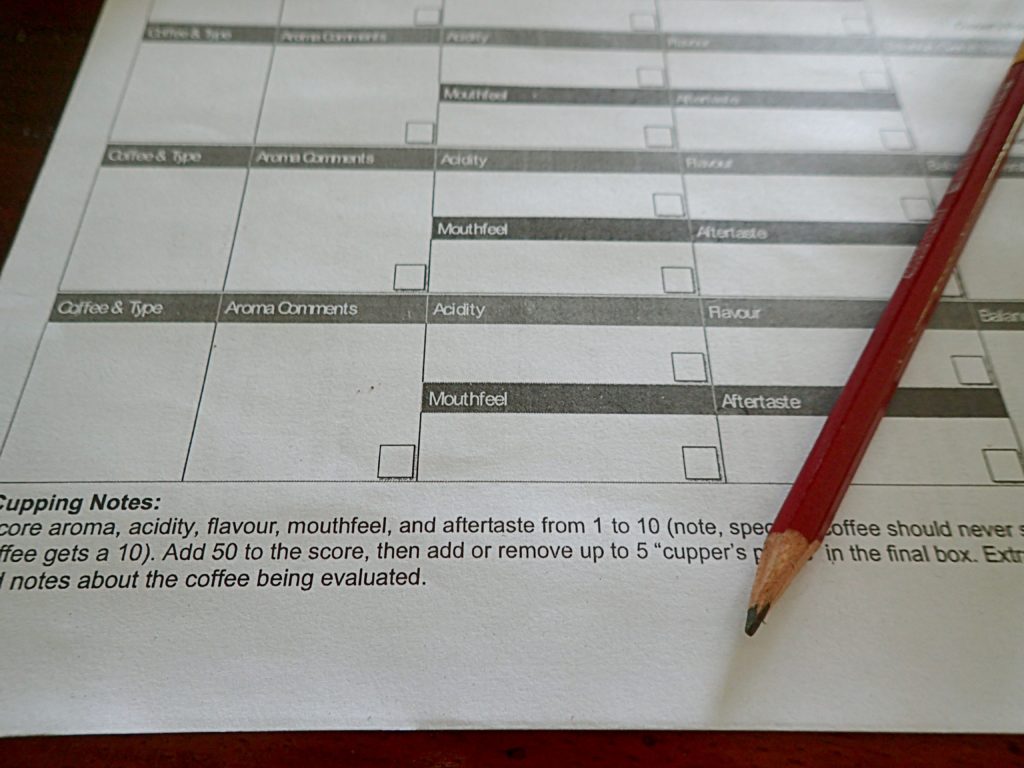 After we had all smelled and tasted each of the coffees, our guide asked us each to choose our favorite of the three.
Out of the five of us in the group, only one preferred Selva Negra's coffee. Oops!
But don't let that scare you away from enjoying a cup of the local brew at the farm! I ordered some in the restaurant, and it was a-m-a-z-i-n-g, and super strong! But when you're tasked with differentiating between three suspiciously similar-tasting coffees, it's just not easy to decide which one is "best".
Selva Negra Hiking
After we were good and jittery from all of the caffeine, we set off to do a bit of hiking on the Selva Negra property. There is a fairly extensive network of trails on the estate, with the shortest taking only half an hour and the longest taking around four hours.
We opted for the middle ground, and mapped out a route that ended up taking us roughly two hours to complete at a leisurely pace.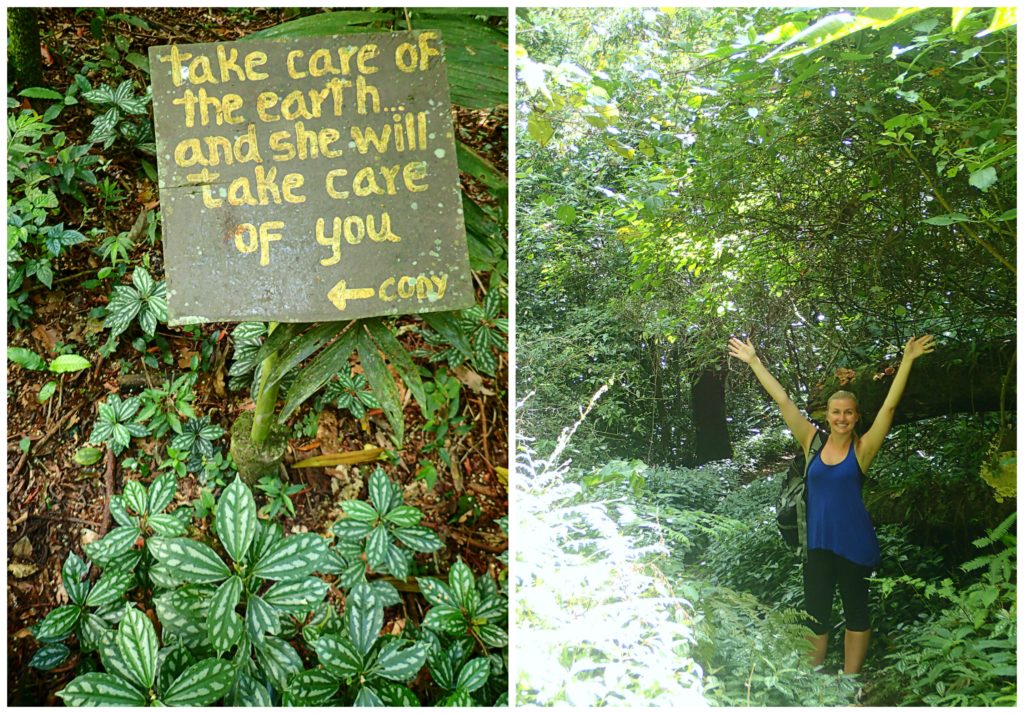 Our trail of choice didn't have any viewpoints, so we remained snuggly under the thick tree cover throughout the entire hike. However, that's not to say that we didn't encounter any gorgeous views!
In fact, the entire two hour hike was nothing but stunning scenery. There were all kinds of amazing trees, plants, flowers, fungi, bugs, and birds to scope out along our walk, and we relished the silence and solitude of the tropical forest.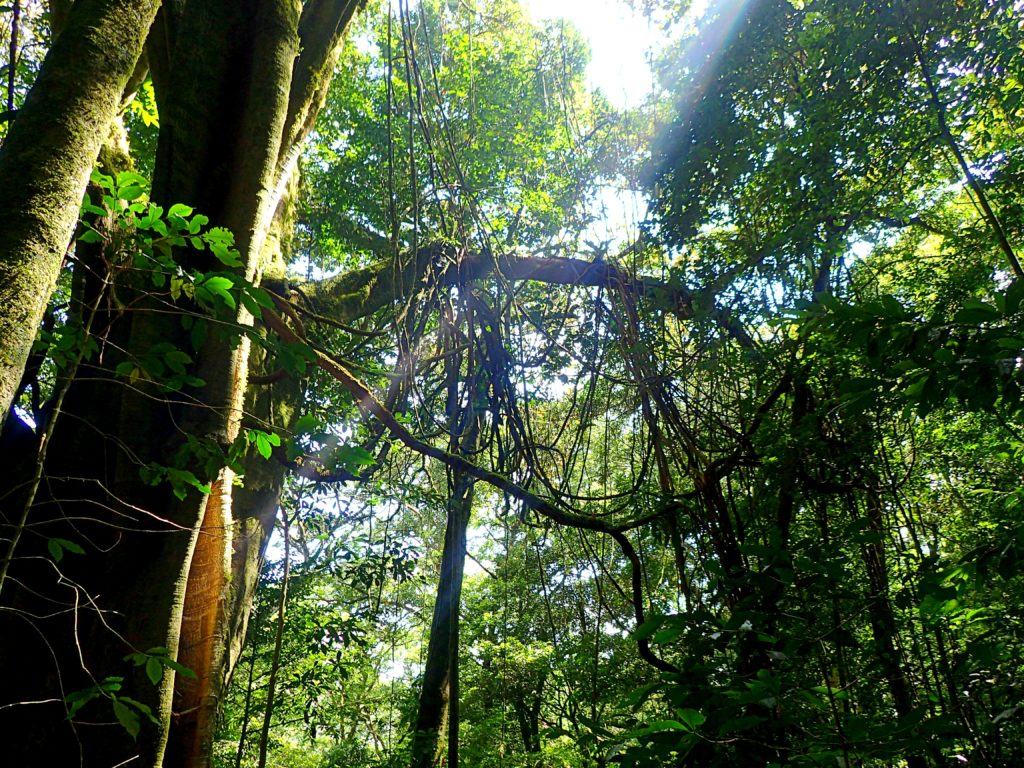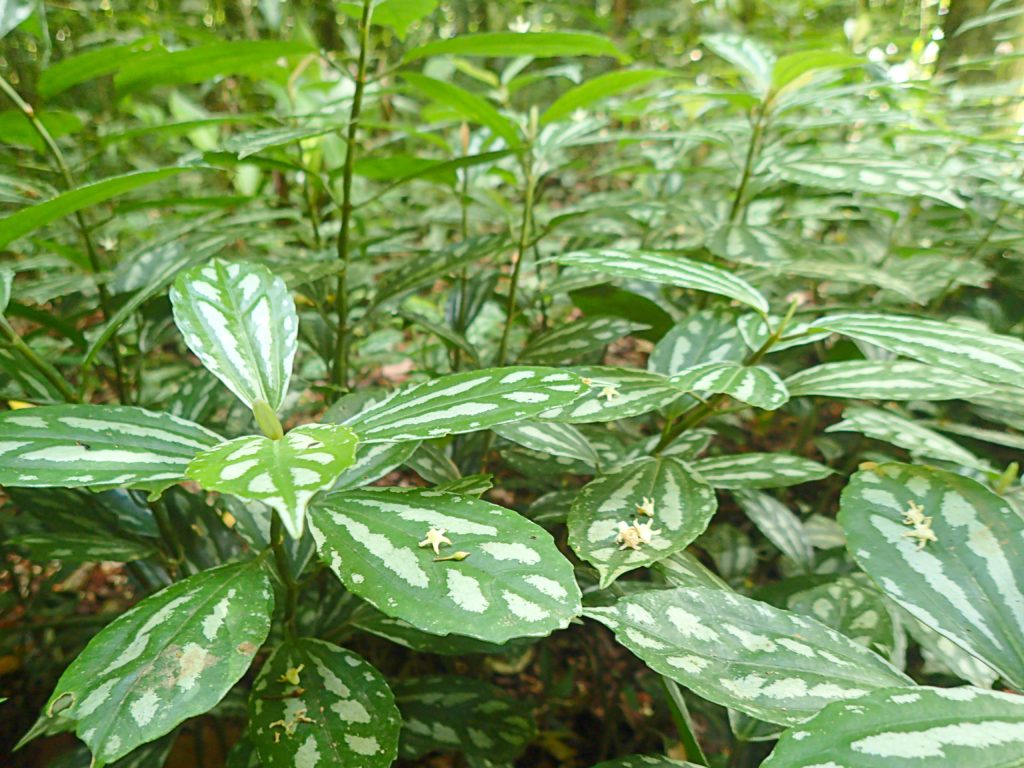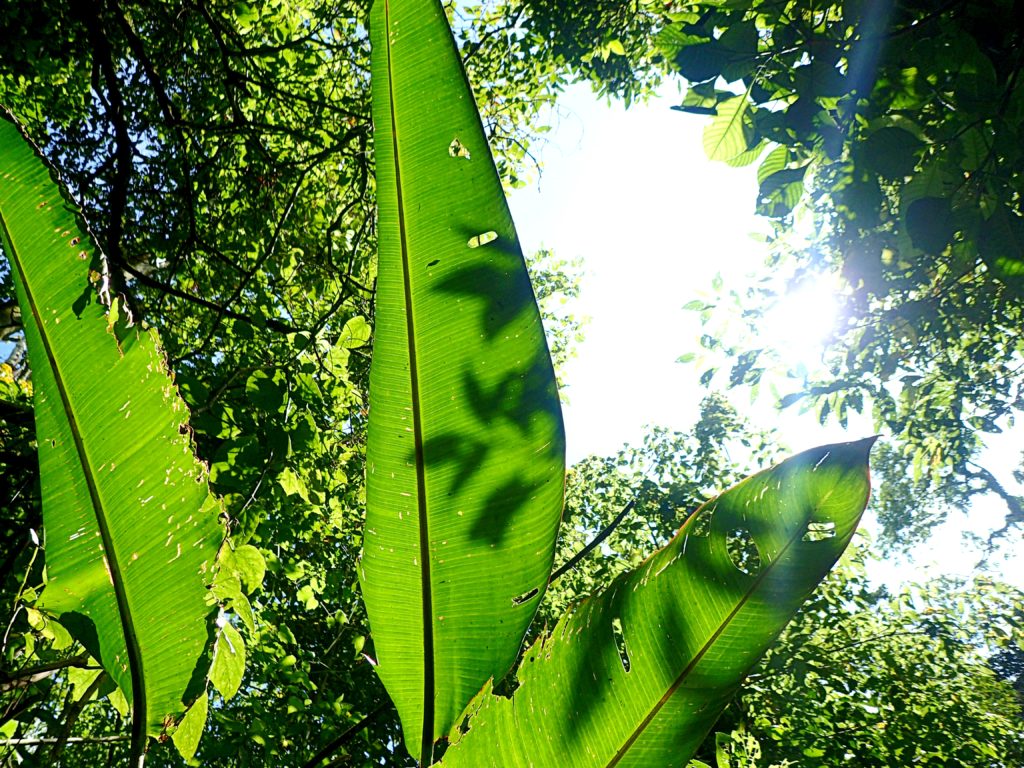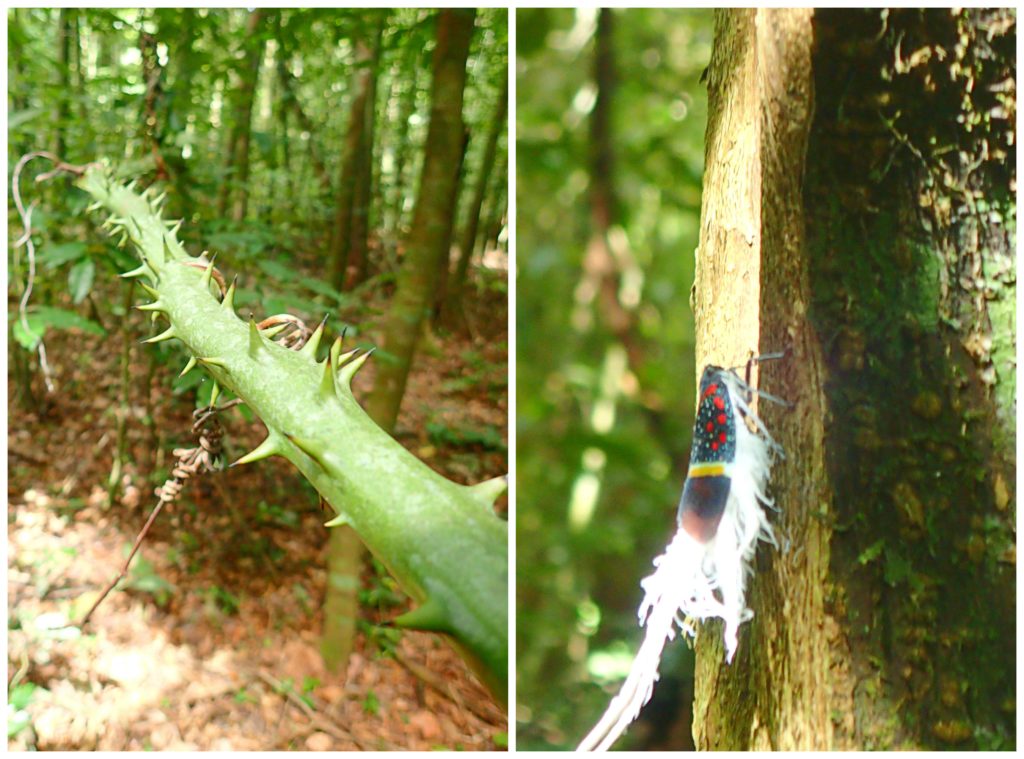 Other Things to do in Matagalpa
Not interested in hiking, coffee, or rural Nicaraguan life? Maybe Matagalpa isn't for you!
Kidding…kind of…
The truth is, there's a reason Matagalpa isn't quite on the major tourist track yet. There really just isn't much to do here. The scenery is amazing, the people are kind, and it's always nice to get a look at local lifestyles that haven't yet been affected by tourism.
Most afternoons and evenings, Petra and I simply grabbed a Toña and people-watched on the main square. We did a LOT of sitting and observing, and while I love that sort of thing, I do realize that it isn't for everyone.
If you're someone who prefers to do rather than to see (AKA not lazy like me) then just a day or two in the city would be more than enough.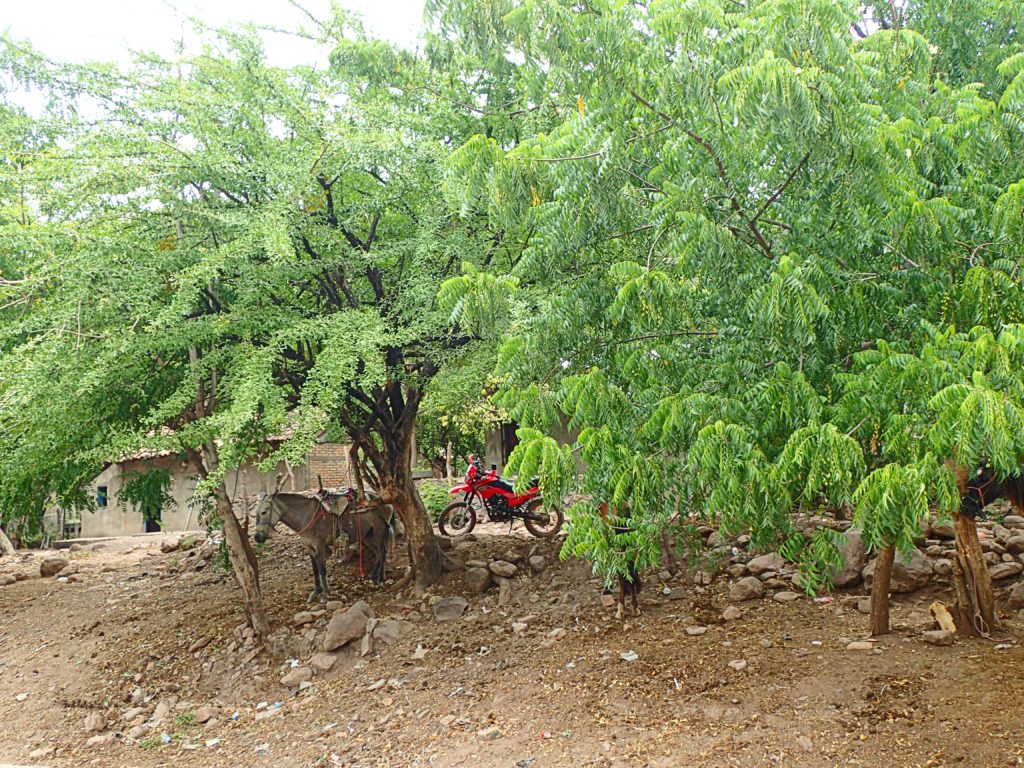 However, I do think that things are rapidly changing for Matagalpa from a tourism perspective. The city and the small villages around it would be a great place for a homestay or a language school, and with the development of those services comes the onslaught of full-fledged tourism.
This phrase is overused, but I've got to include it: See it before it's gone (at least in its current form!)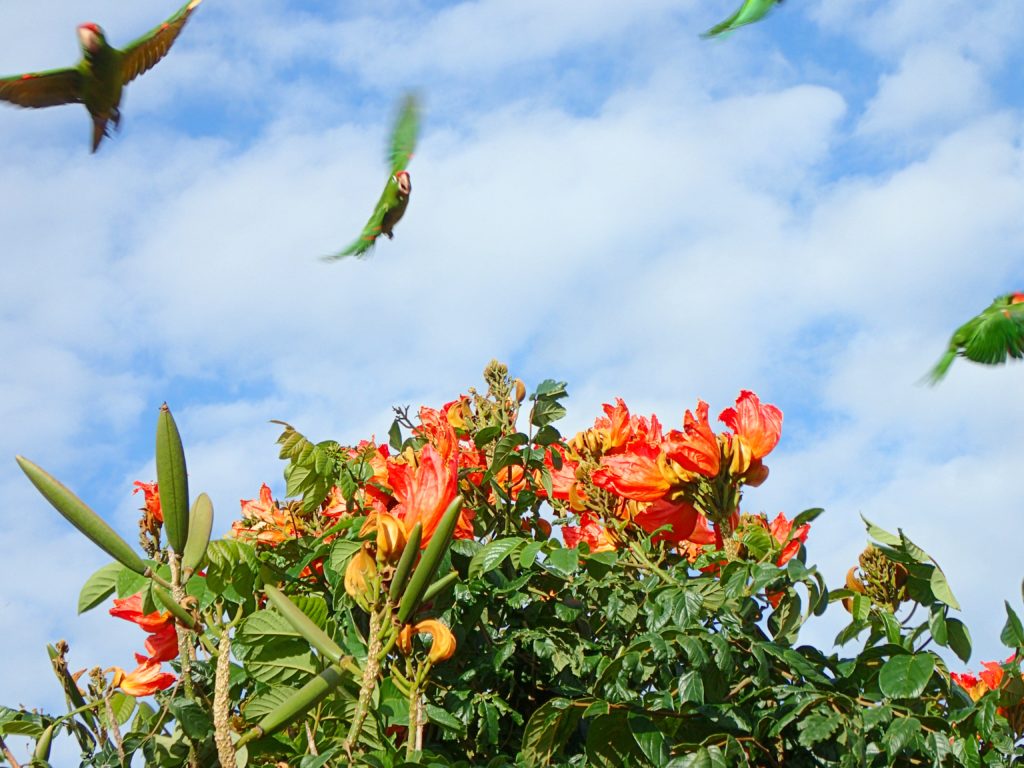 ---
Pin It!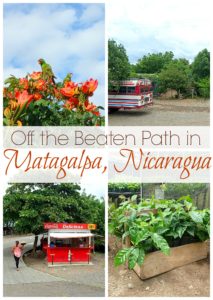 ---
What's the most off-the-beaten-track place you've ever visited? Do you think you'd like visiting Matagalpa?