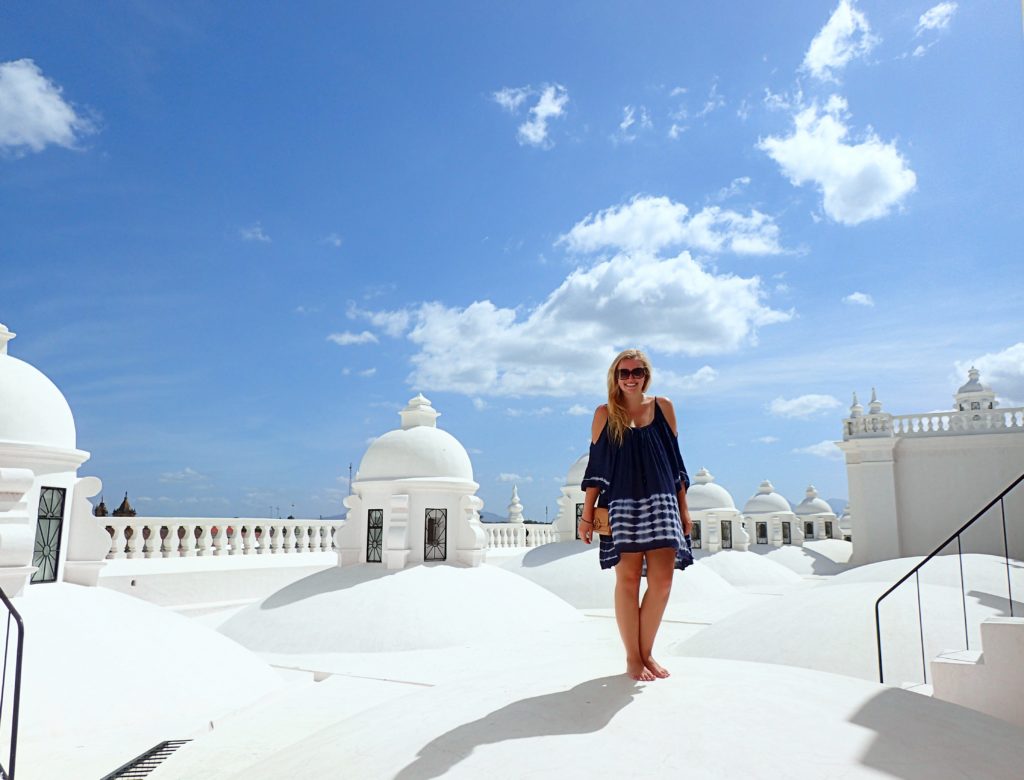 Approximately 2.5 hours, 2 chicken buses and $3 after leaving Granada, I found myself standing in León's main bus station with my new Dutch friend, Petra.
Instantly, we were swarmed.
"Taxi!" "Tuk tuk!" "Taxi!" "Tuk tuk!"
We grabbed one of the three-wheeled bicycle taxis and headed into town. Throughout the short ride along the city streets, I couldn't help but to find myself comparing León to colorful Granada, which we had just left behind.
León felt grittier, busier, and was certainly less beautiful than tropical and colonial Granada. Oh, and it was hot as hell…102 degrees, to be exact (or 39 for my friends around the world).
Later that evening when Petra, our friend Ayesha from London, and myself headed out to dinner, we would all comment on how dark and deserted the streets were by 8pm. There wasn't a street lamp in sight, and all of the locals seemed to have retreated to their homes. We even debated the safety of walking along the empty roads at night–even with our group of three.
Again, I thought back to Granada, where locals and tourists alike would be happily strolling the restaurant-lined street near the Cathedral de Granada, eating ice cream, having drinks, watching the street performers and listening to the upbeat Latin music that echoed down the street every evening.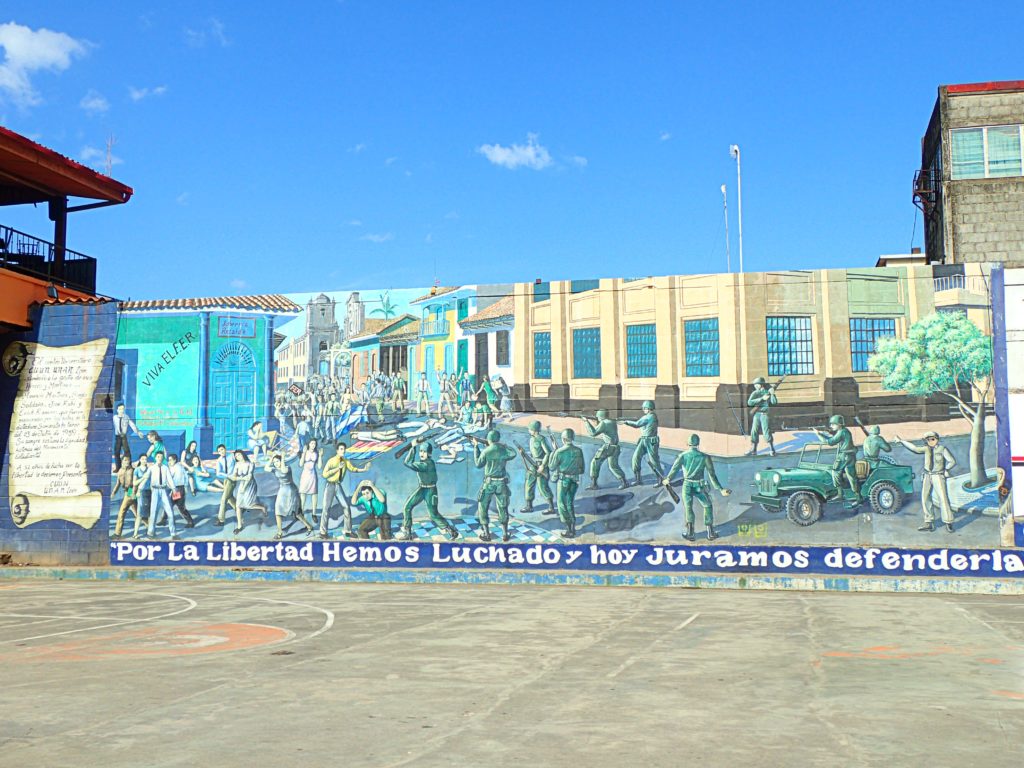 The one thing that did catch my eye was the number of detailed political murals scattered across the walls of the city. León has an important revolutionary history, and it shows in the street art. 
The Nicaraguan Revolution lasted from the 1960's to the early 90's, and remains a marked period of violence and instability in Nicaragua's history.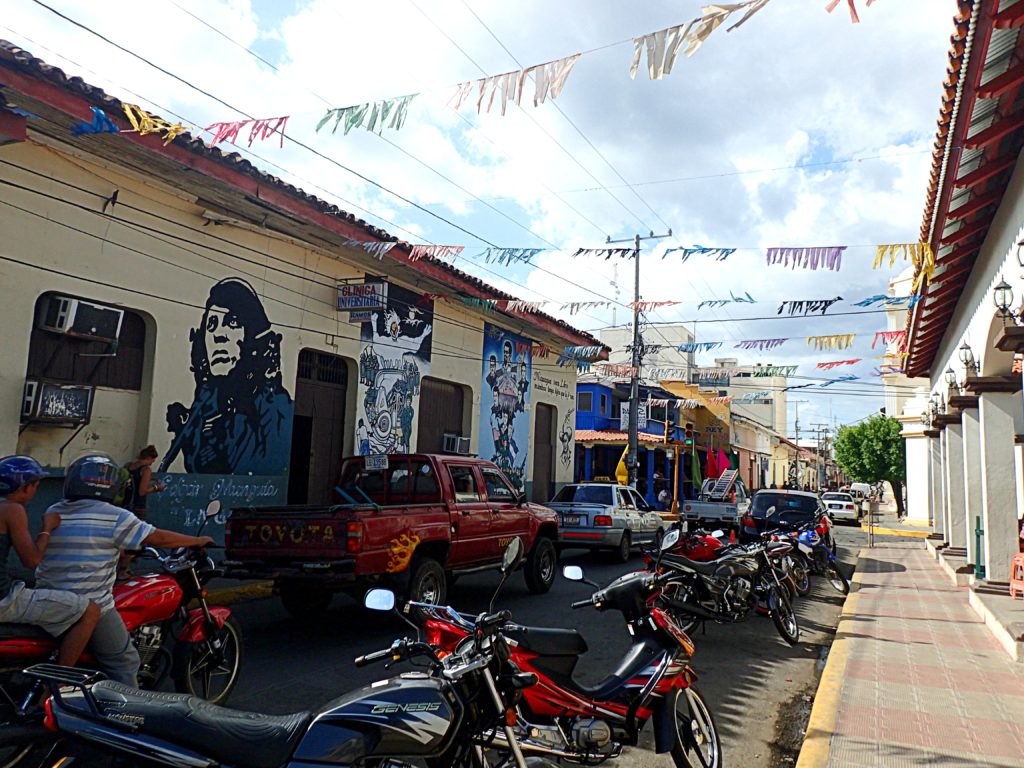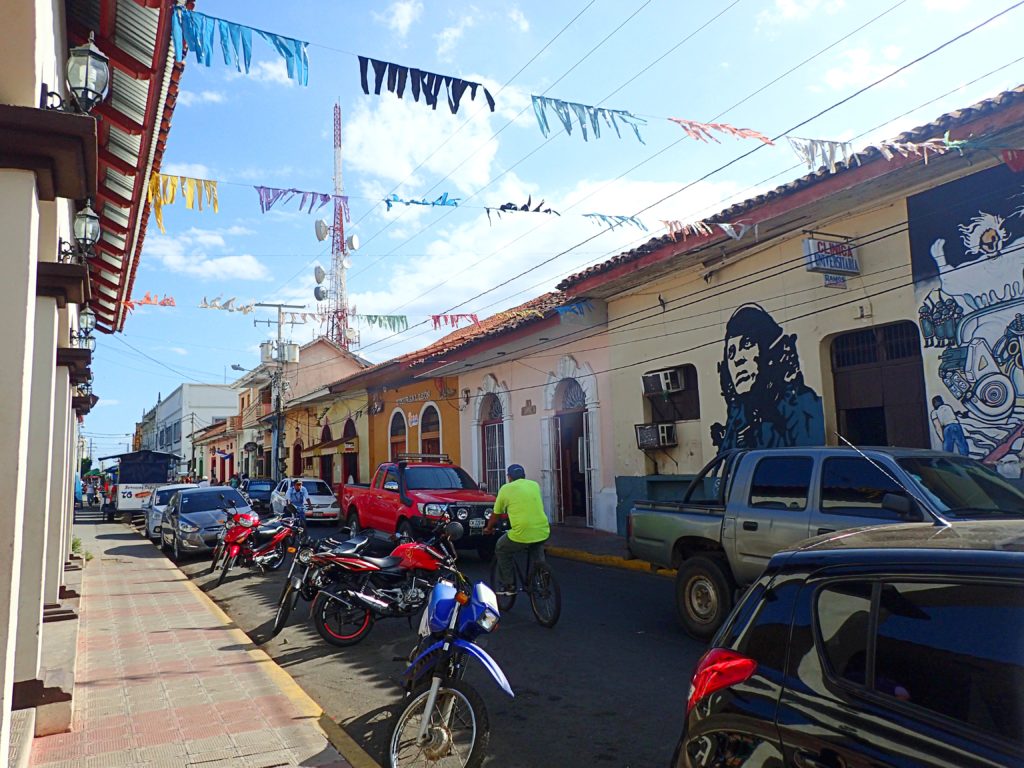 For me, this historical context made it easier to forgive León for its rough edges. The city was a hot-spot for political unrest and liberation up until just 25 years ago; and, being a larger and more politically prominent city than Granada, León took more of the big blows.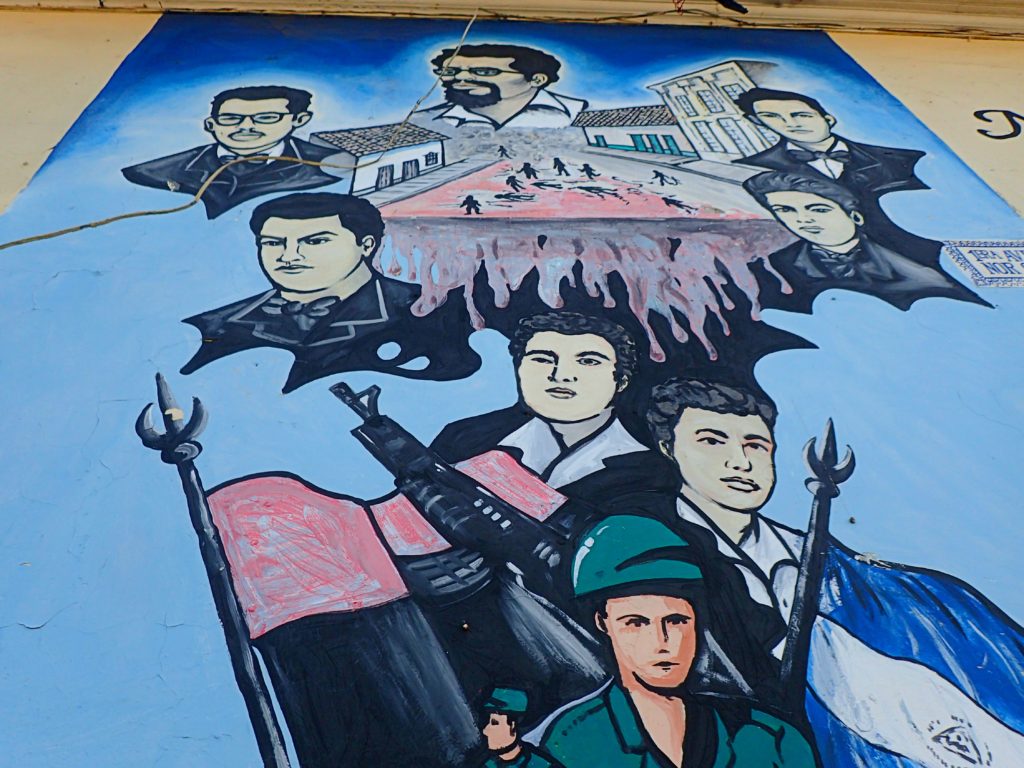 Las Peñitas
The day after our arrival, Petra and I decided that we were craving some beach time (and an escape from the city's grueling heat) so we headed out to visit the seaside at Las Peñitas. We took the local bus, which we were promised would be a short 20 minute trip (so naturally, we expected 40 minutes and it ended up taking about an hour).
We had our sights set on Playa Roca, which Lonely Planet touted as being "the nicest beach in Las Peñitas".
When we finally arrived, we were a bit…um, put off?
While the beach was nice looking, we just couldn't get over the deserted vibe along the entire stretch of beach. I know it's the height of low season, and that it sounds insane to complain about having a beach all to ourselves, but something just felt "off".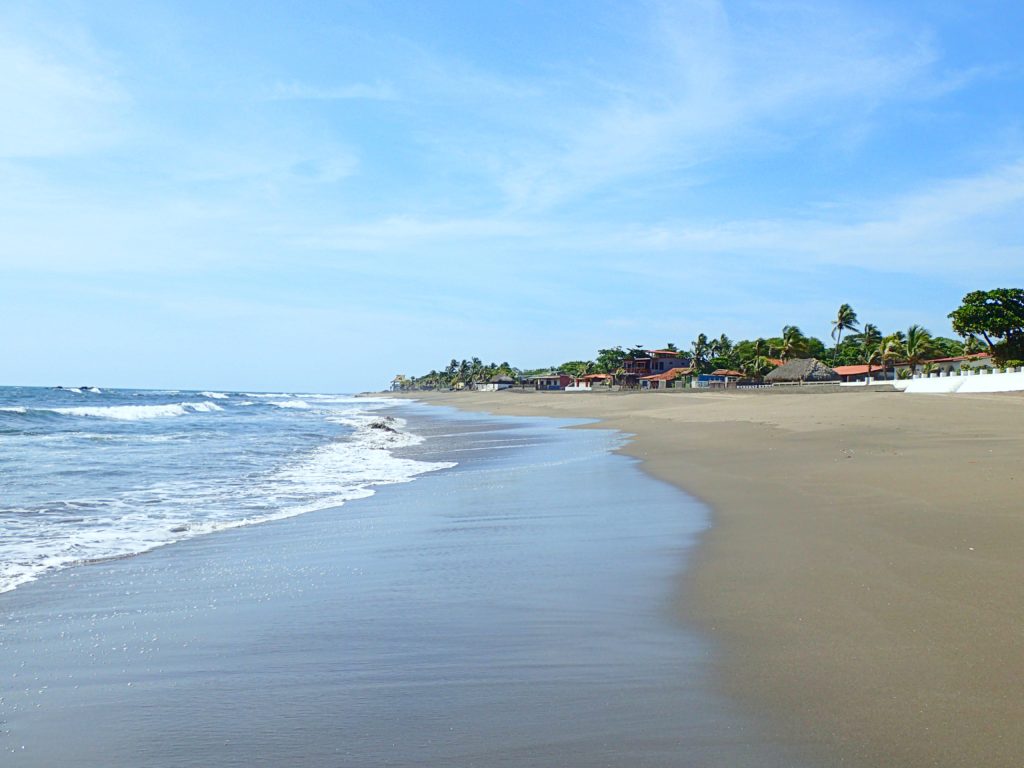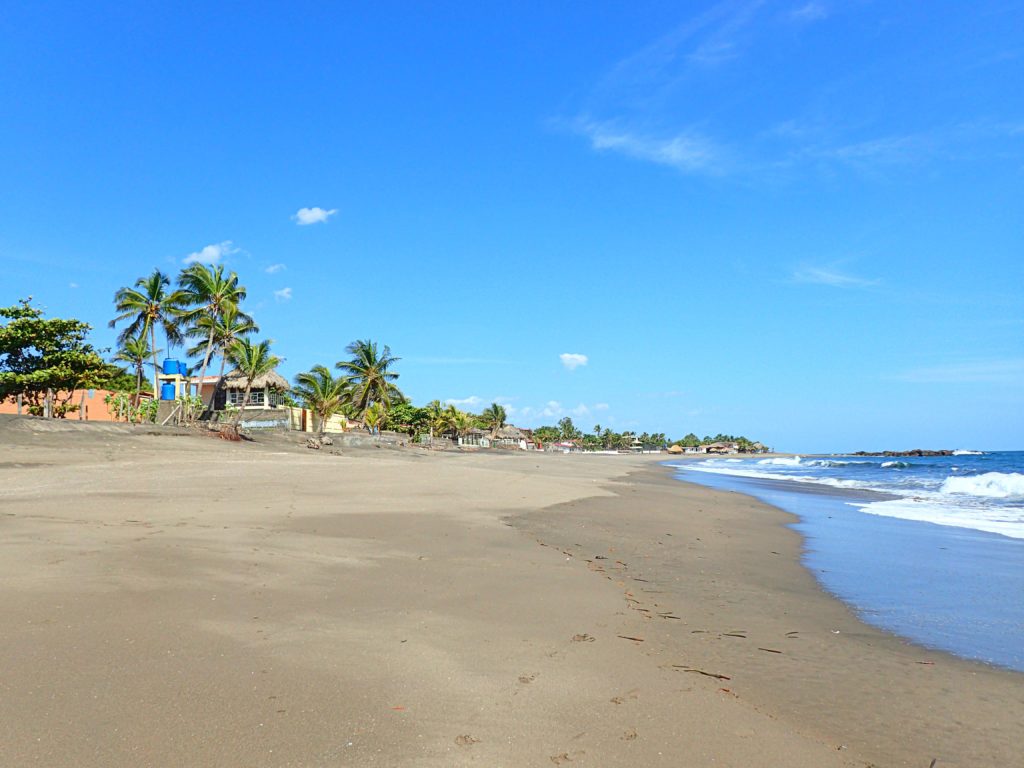 Aside from a cluster of surfer-hippies taking advantage of the free WiFi at the Playa Roca beach bar, we didn't see a soul. And not one local. Not one!
We walked along the beach, taking note of the boarded up buildings and padlocked gates. The buildings looked like they'd function as rental properties, beach bars, and hotels during peak tourist season, but had been promptly abandoned and sealed up as the influx of tourists slowed.
The dark sand was too hot to walk on when dry (and definitely too hot to lounge around on) so we kept to the ankle-deep water, which was warm and inviting. But the surf itself was rough and powerful, and there were huge rocks hidden beneath the waves that were only visible when the tide rushed out–so, swimming was out of the question.
There was literally nothing to do; even just sitting on the beach was unpleasant with the insanely scorching sun above and blazing sand below.
Ultimately, we shrugged off the idea of spending the day at the beach after about an hour of idling about, and snagged another bus back to León.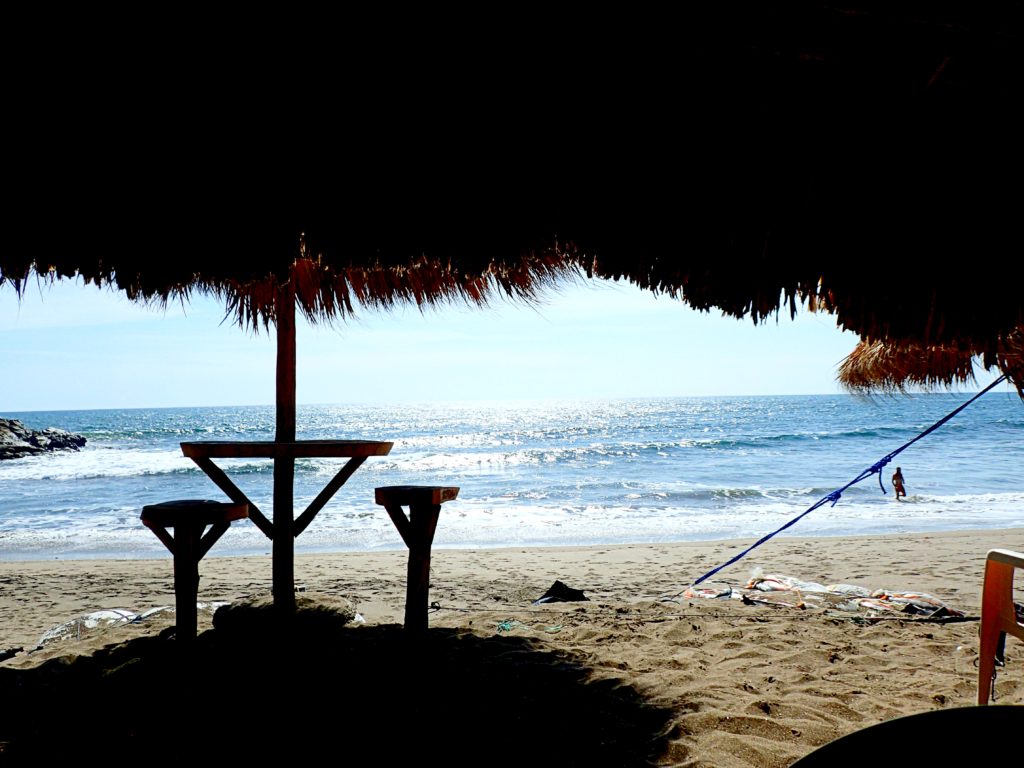 With little idea of how else to spend our day once we arrived back in the city, we headed aimlessly to the main plaza next to the cathedral and sat down to enjoy a cerveza of the Toña variety at one of the outdoor restaurant areas.
To me, this is actually when I began to acquire a new sort of fondness for León.
While the city may not be picture-perfect, and while it may have its rough edges, it's a real, living, breathing Nicaraguan city. Unlike in Granada, life goes on here without much regard for the tourists. And while for us that may mean minimal entertainment options and photo opportunities, it's definitely an interesting look at the way of life in one of Nicaragua's biggest cities.
For that very reason, people-watching on the square was one of my favorite activities throughout my entire stay in León.
Over the span of the next few nights, we would actually begin to recognize the locals that flocked to the square at the exact same time each and every evening.
There was man with the huge collection of balloons, who would make just one sale to a local child each afternoon…if he was lucky. There was the ultra-fabulous cross-dresser with the swoopy hair and lipstick, who ended up sitting next to us every night on the plaza (we drank beers; he checked his makeup  in a portable mirror). There was the little girl in stripper-esque white boots, who for some reason was always on her own despite being about five years old.
Siting in the plaza every evening was like taking part in a Groundhog Day ritual that occurred each and every day of life in León; one that would have gone unnoticed had we not taken the time to simply sit and observe.
Cathedral de León
But the actual highlight to my time in León was checking out the rooftop of the city's most prominent building, the Cathedral de León.
Unlike Granada's cathedral, which is colorfully painted in shades of yellow and red, the Cathedral de León has a faded cement-colored exterior and a gorgeous, blindingly-white roof.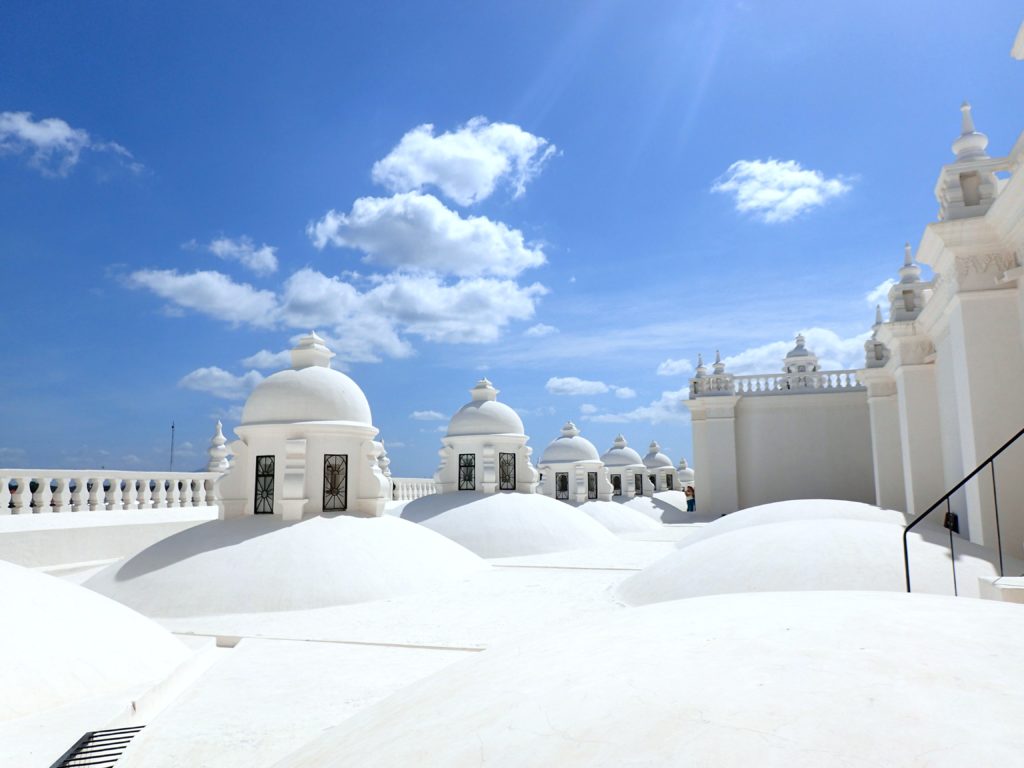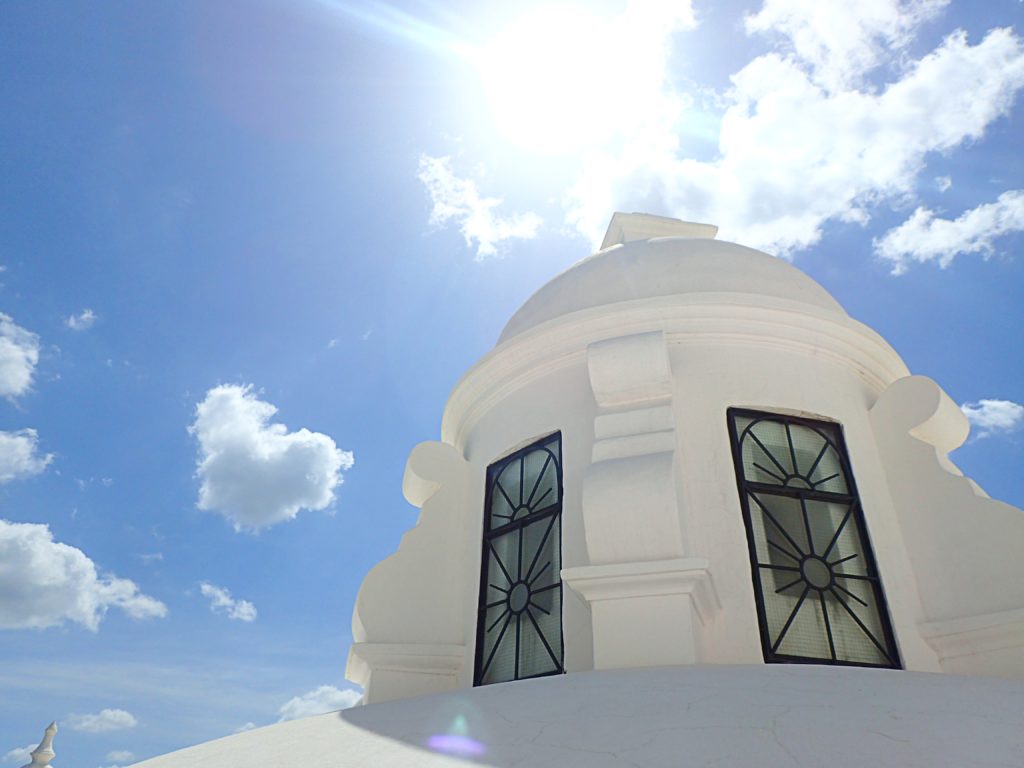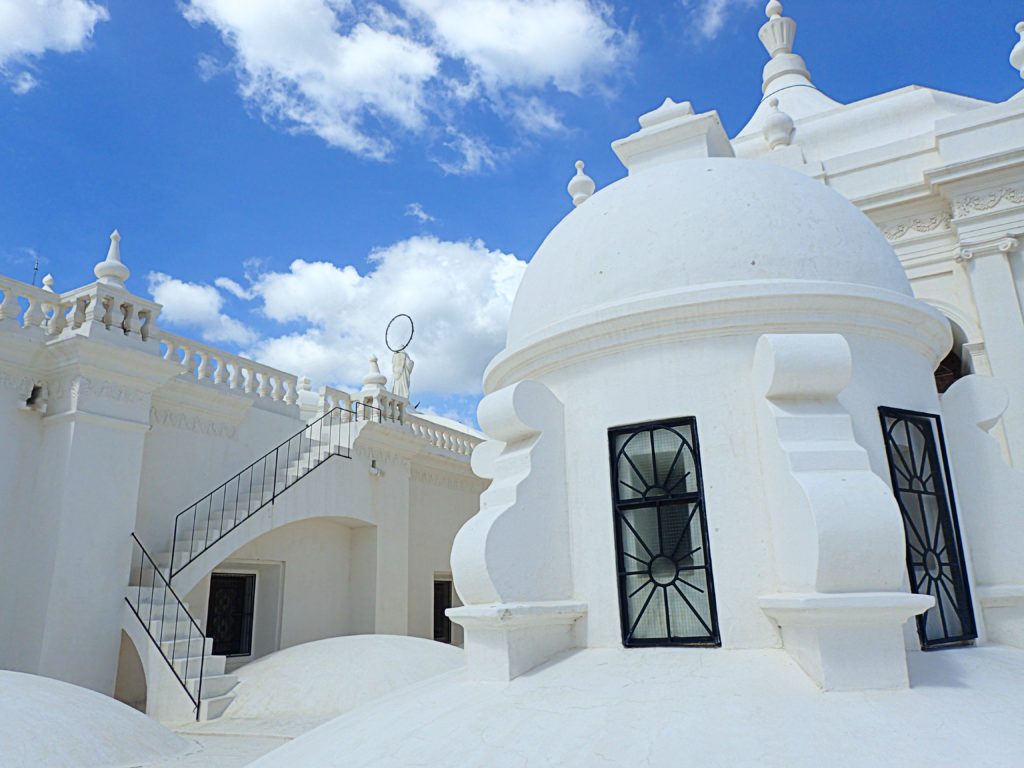 Upon stepping out onto the chalky white roof, I could have sworn that I had actually stepped into a whole new country. Some bloggers have commented that the Cathedral reminded them of Santorini. But for me, the architecture and decor conjured up images of Middle Eastern lands, like Turkey.
I couldn't believe that this place was in Nicaragua, of all locations in the world!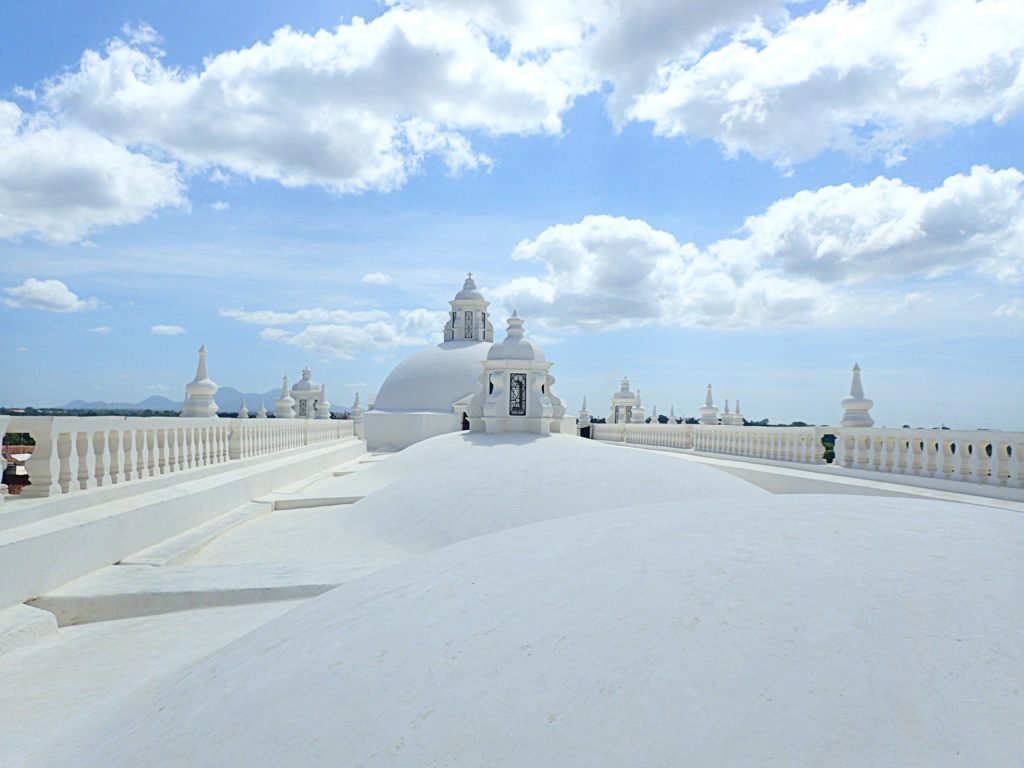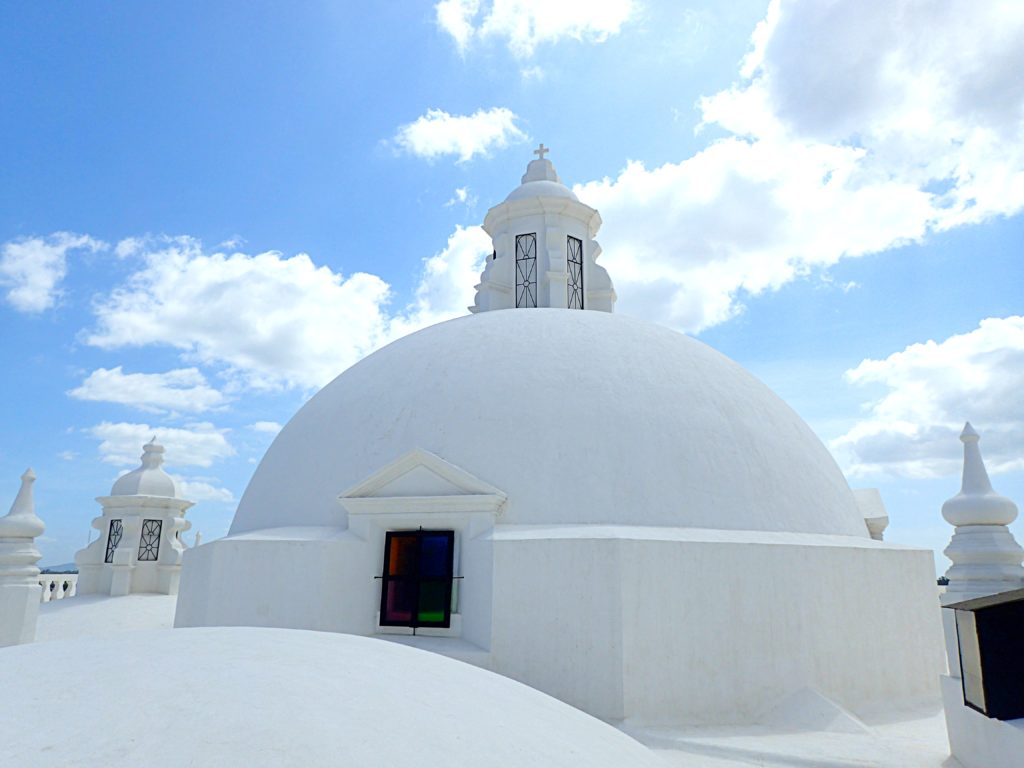 All in all, loving León did not come easily to me…and to say that I "loved" it–even by the end of my time there–might be a bit of a stretch.
But am I glad I visited? Yes, definitely! Despite my initial hesitations about the city, León is still one of Nicaragua's most popular cities for visitors, and I wouldn't recommend skipping over it!
---
Pin It!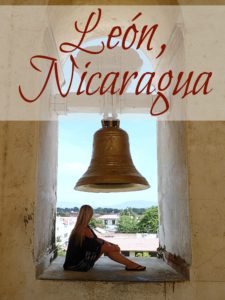 ---
Have you ever visited a city that you struggled to enjoy? Which one?