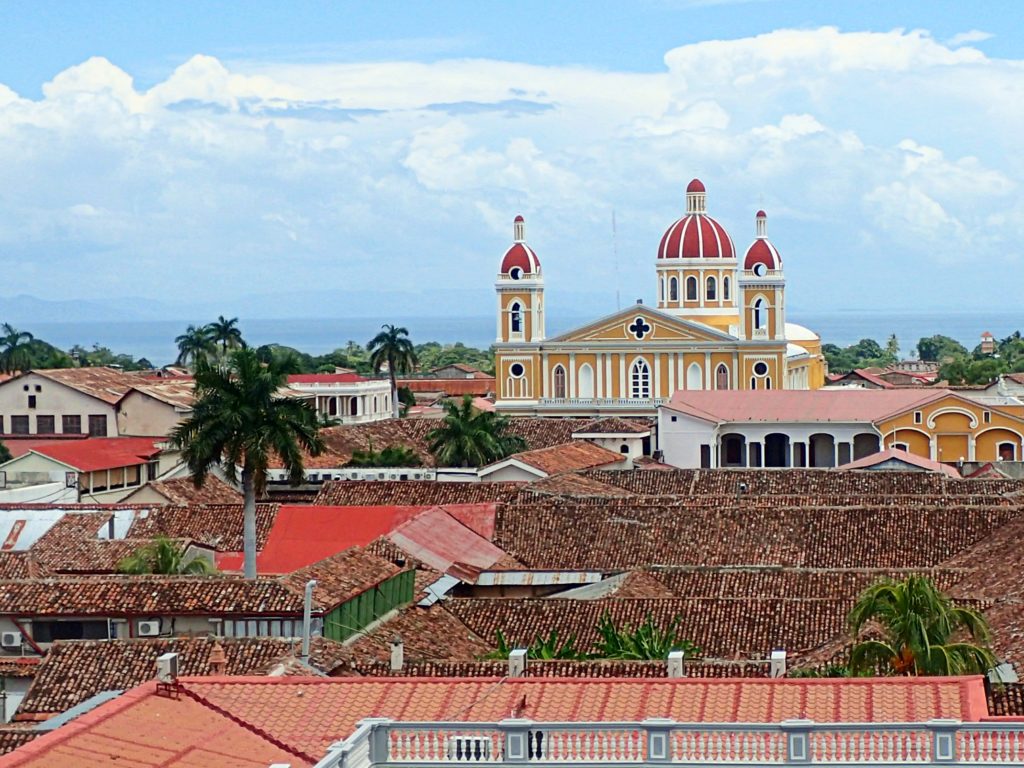 When my flight landed in Managua, Nicaragua just before midnight on Friday night, I was filled to the brink with high hopes and a stomach full of butterflies. I had set aside a bit more than three weeks for myself in Nicaragua, and I was eager to fall in love with the country but honestly unsure of what to expect overall.
The flight itself was painless and quick, a mere three hours and some change from Houston. It was hard to believe that such a short flight had transplanted me to such a foreign destination.
I finished up with customs around midnight, and headed outside to find the driver that my hostel had arranged for me. I spotted him almost immediately, and felt quite confident as I hopped into the back of the cab and got myself situated. However, as we made our way along the road from Managua to Granada, I began to grow increasingly aware of how extremely dark everything was.
There were almost zero streetlights during our entire 45 minute drive, although there were stray dogs, loitering men and parked cars with their lights on everywhere. I kid you not, we passed probably 60 men standing, sitting, and walking along the edge of the pitch black road during our drive.
And they did not look like the kind of men you'd want to strike up a conversation with at this time of night…or ever.
Combined with the fact that I had read online how dangerous Managua is after dark, it should be easy to see why I was feeling a bit spooked.
Easily the most unnerving sight was a group of four young men walking along the road with baseball bats in hand. Try to convince me otherwise, but I just don't believe that anyone carrying a blunt object along a dark road at 1am is up to any good.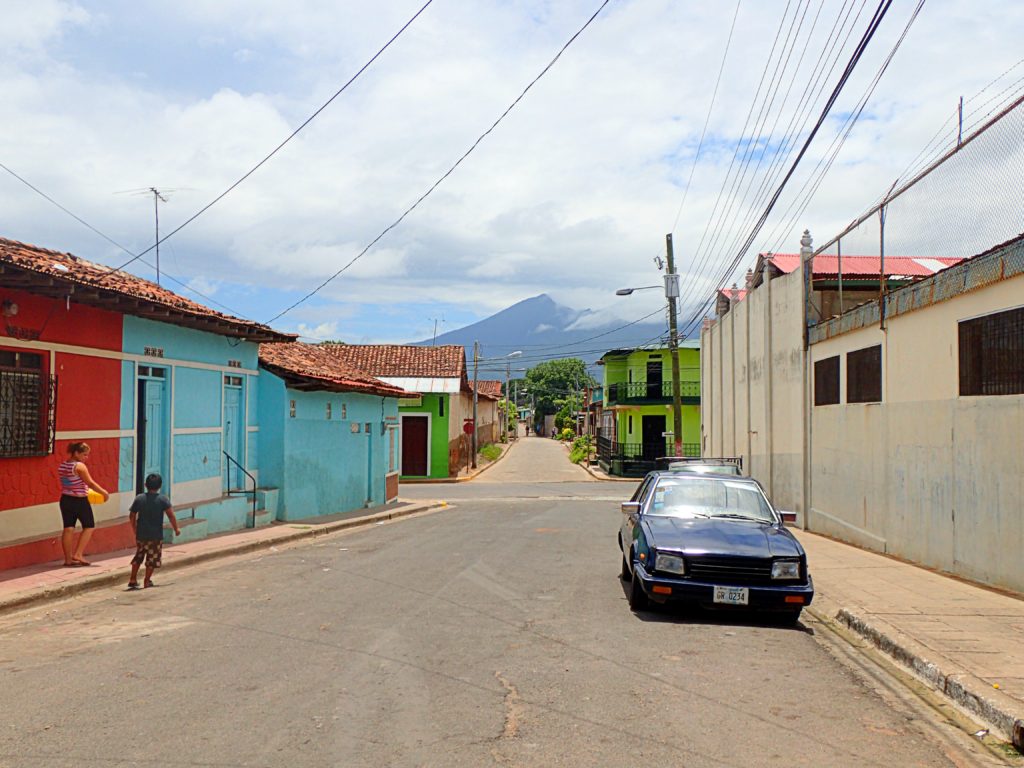 I was pretty on-edge by the time we pulled up to my accommodation in Granada, but my nerves slowly melted away as I got settled at Hostal el Momento. I had booked a private room for 18 USD per night for the first few nights, which I was instantly grateful for as I showered, changed into comfy clothes, and curled up in my spacious bed in front of the strong fan.
I woke up early the next day, thanks to the morning heat that was already collecting in my room, as well as the sunlight and noise that was streaming in through my open window.
Groggy but eager to explore Granada, I rolled out of bed and set off to get acquainted with my temporary new home.
I was in love almost immediately.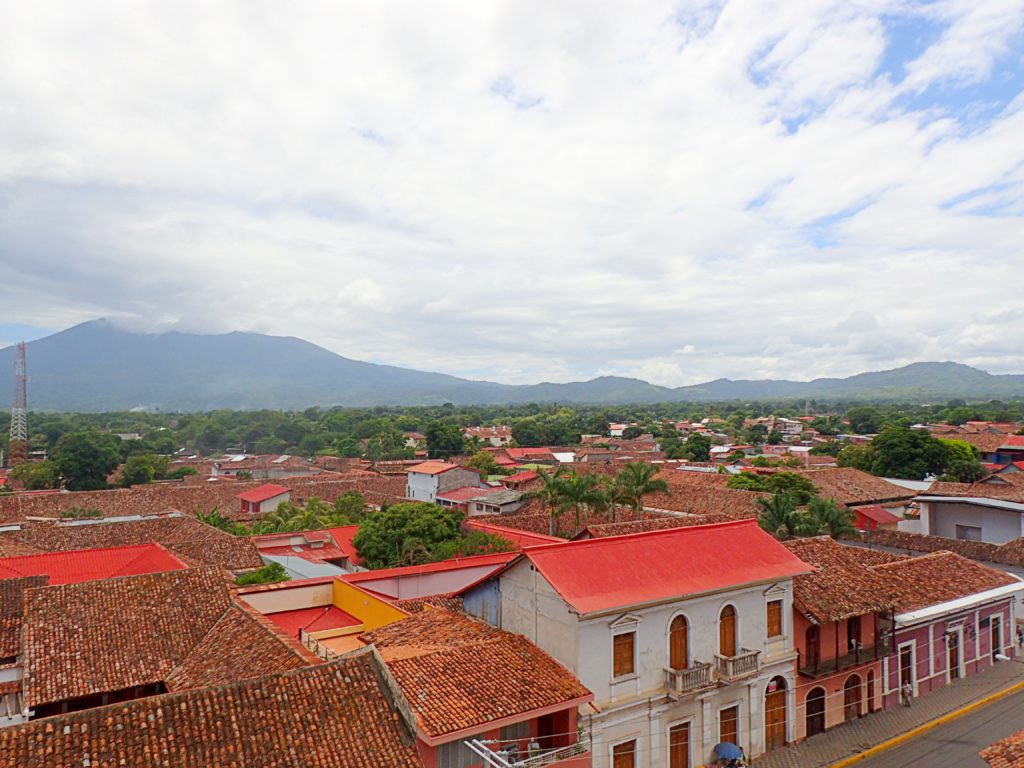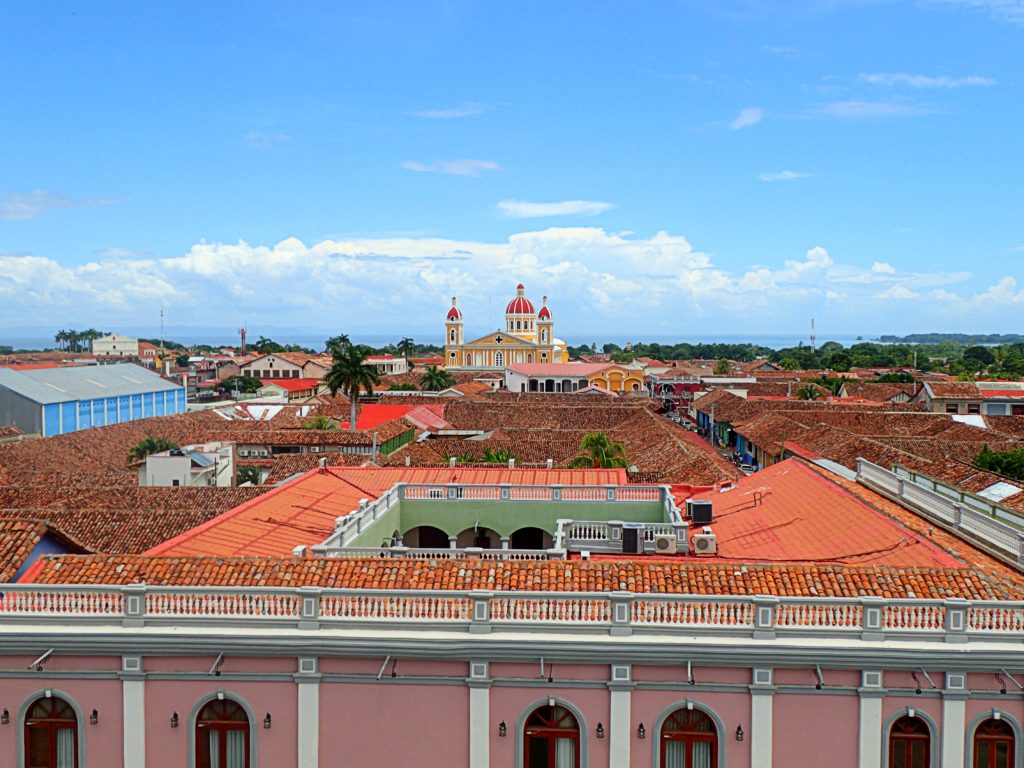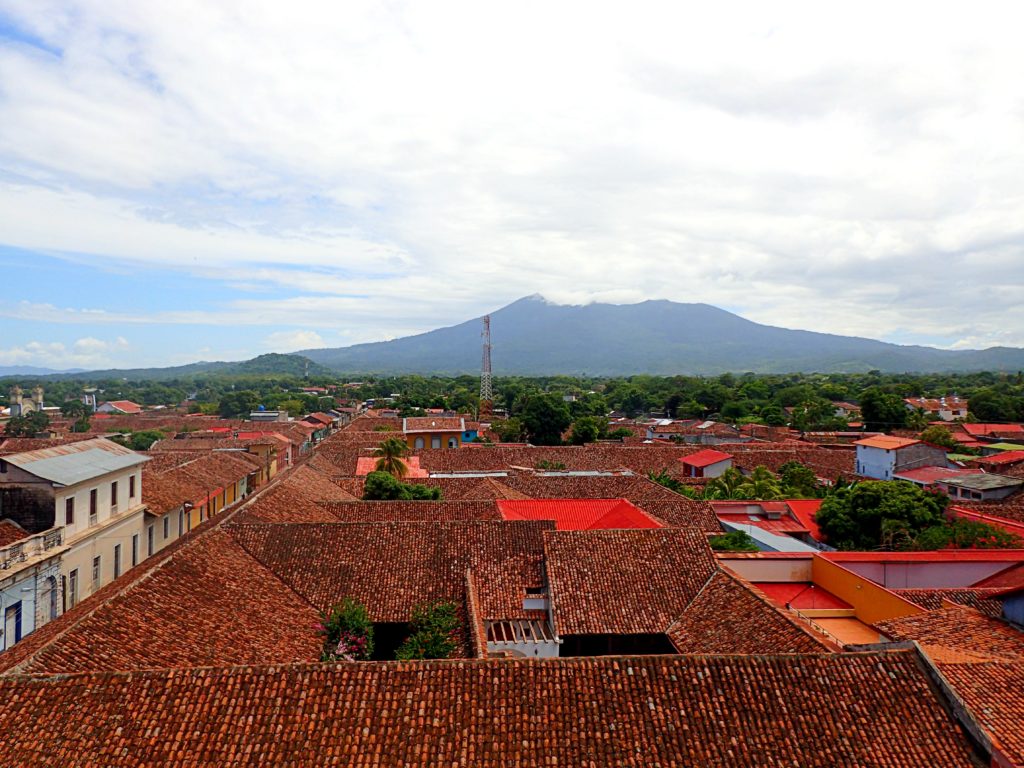 Granada is everything that I hoped to find in a colonial Central American city. It's colorful and charming, with painted walls and cobblestone streets, and the palm trees and balmy air give the city a tropical and extremely Latin vibe. It's vibrant and bustling, full of street vendors, motorbikes and pedestrians–exactly the type of city I'm drawn to.
After an hour or two of roaming the streets, all grim memories of the night before had melted away. I felt comfortable and at ease in this pretty colonial city, even with the frequent catcalls and whirring traffic.
I spent my first full day in Granada strolling leisurely and aimlessly, snapping photos of pastel-colored church towers and picturesque street corners. I ate well, and even found the time to stretch out in a hammock and read for a bit.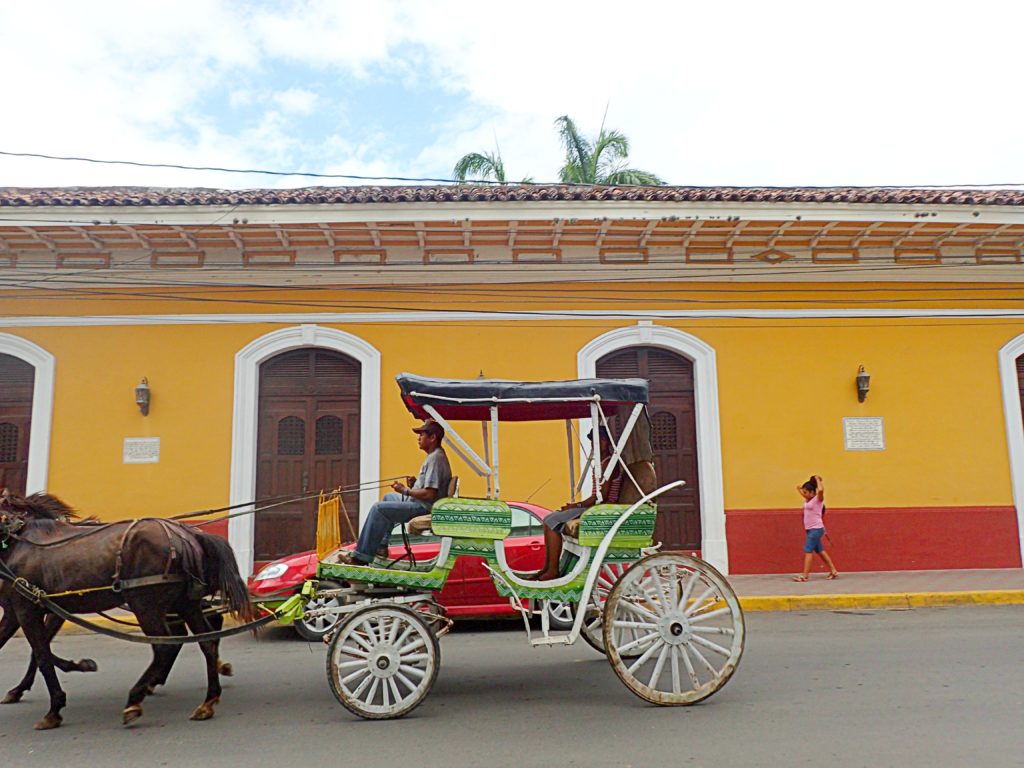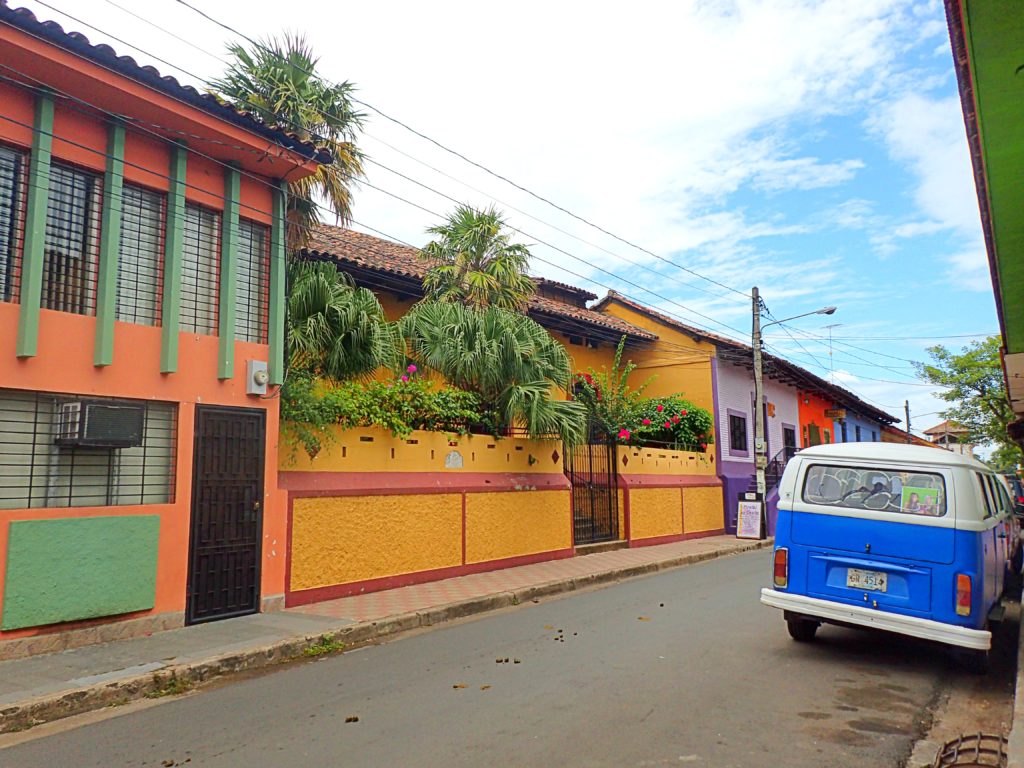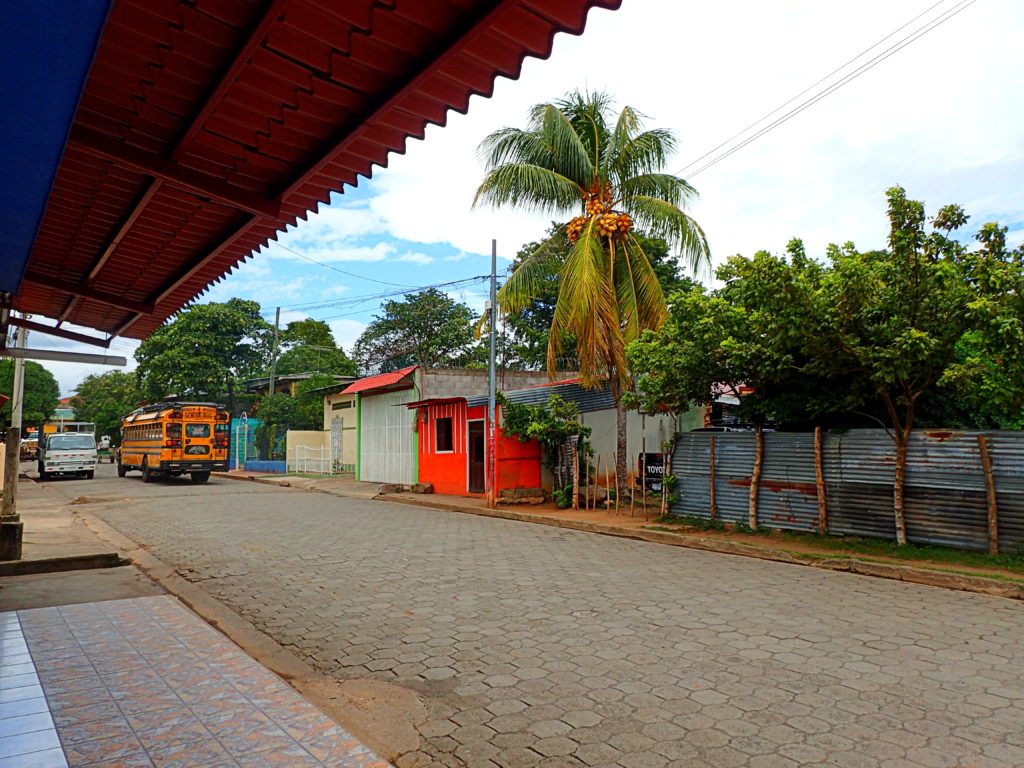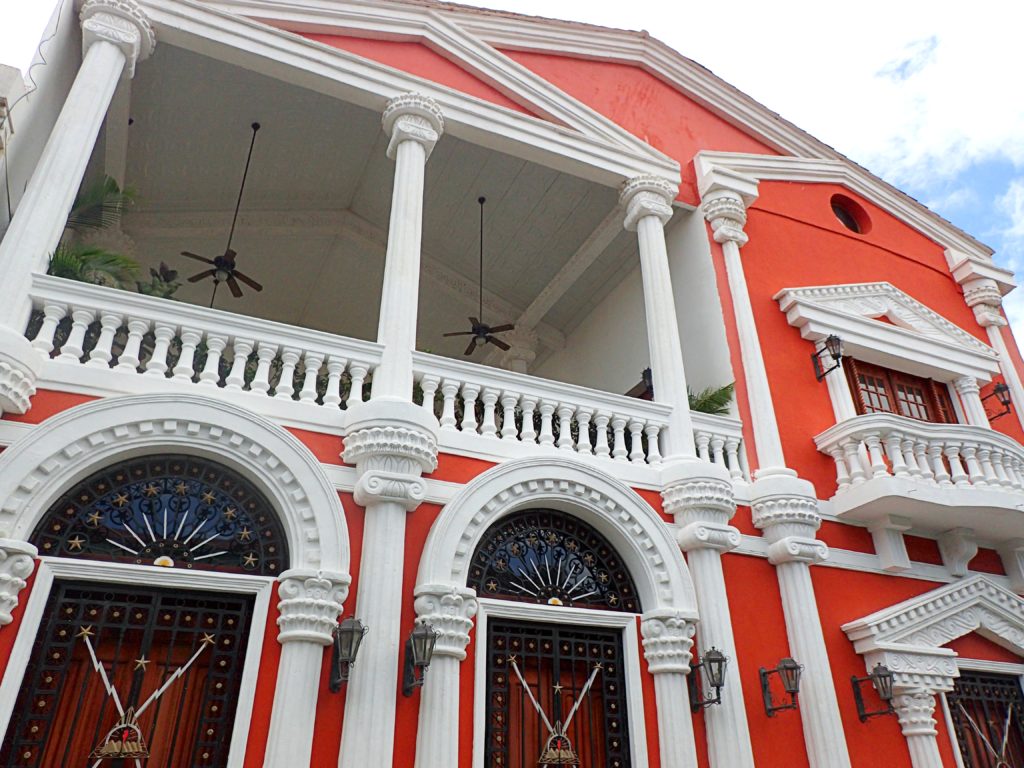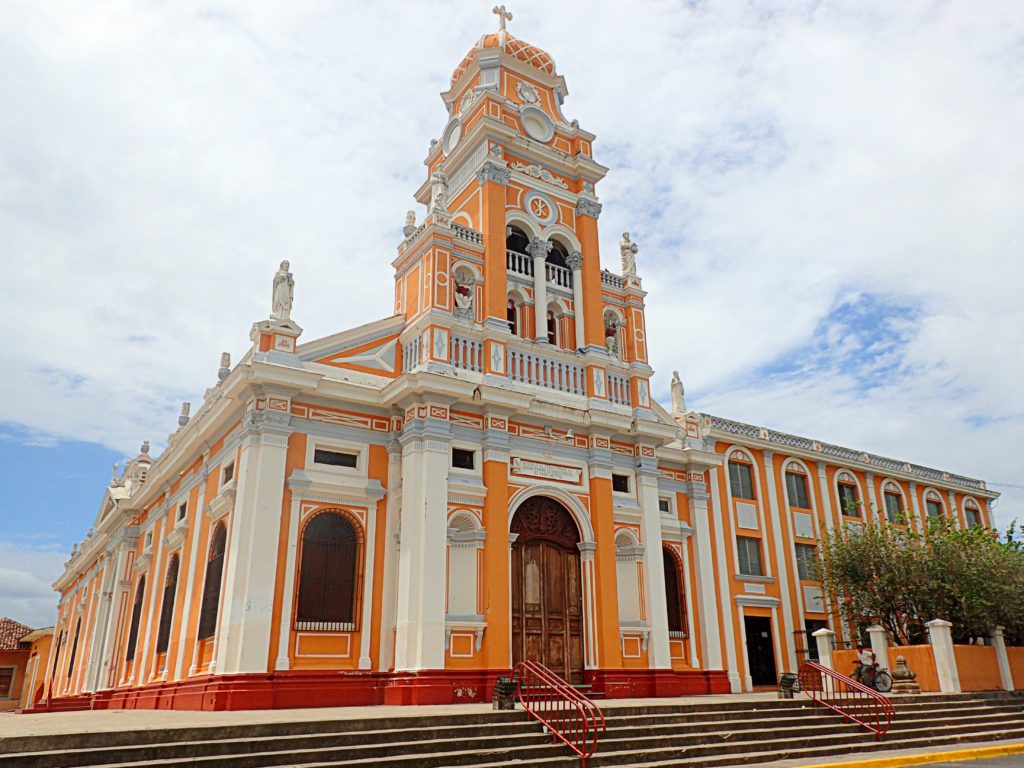 Granada has treated me well so far, and I've only just begun uncovering it's charms.
The past few days have been a wonderful blur of wandering the streets by morning, retreating to lush and humid garden settings in the afternoon, and enjoying the sunsets in Parque Central.
The best part? Granada is an extremely comfortable city for travelers, with plenty of Western necessities and tourist-friendly amenities, but because September the least popular month for traveling here I've seen very few other tourists.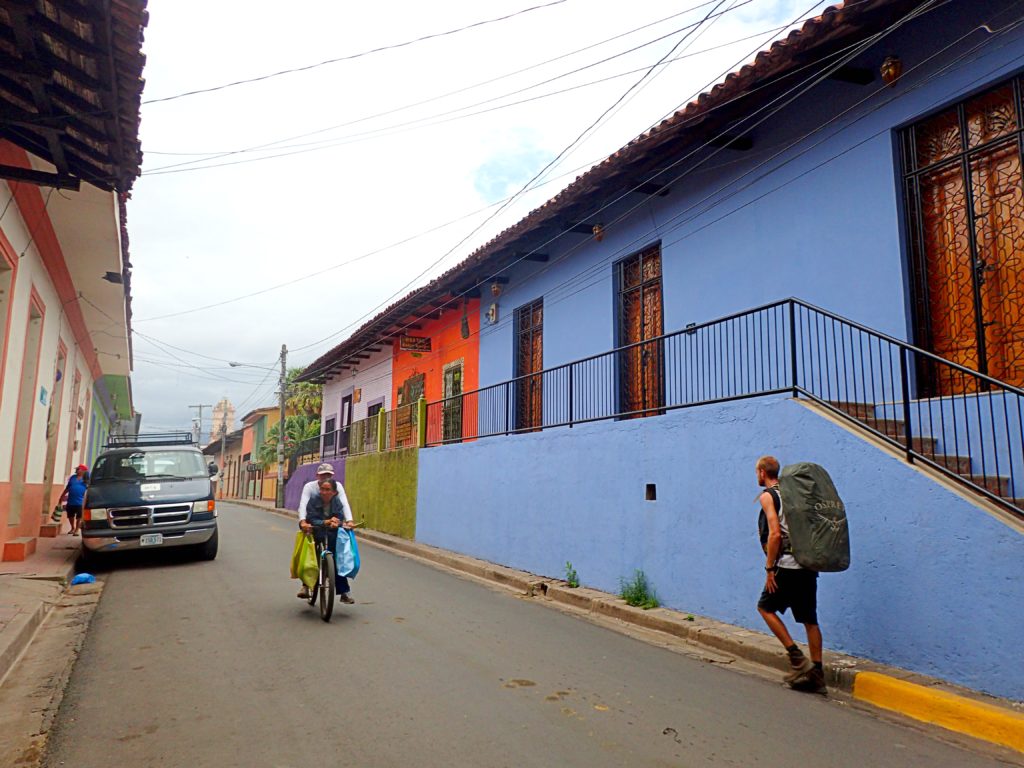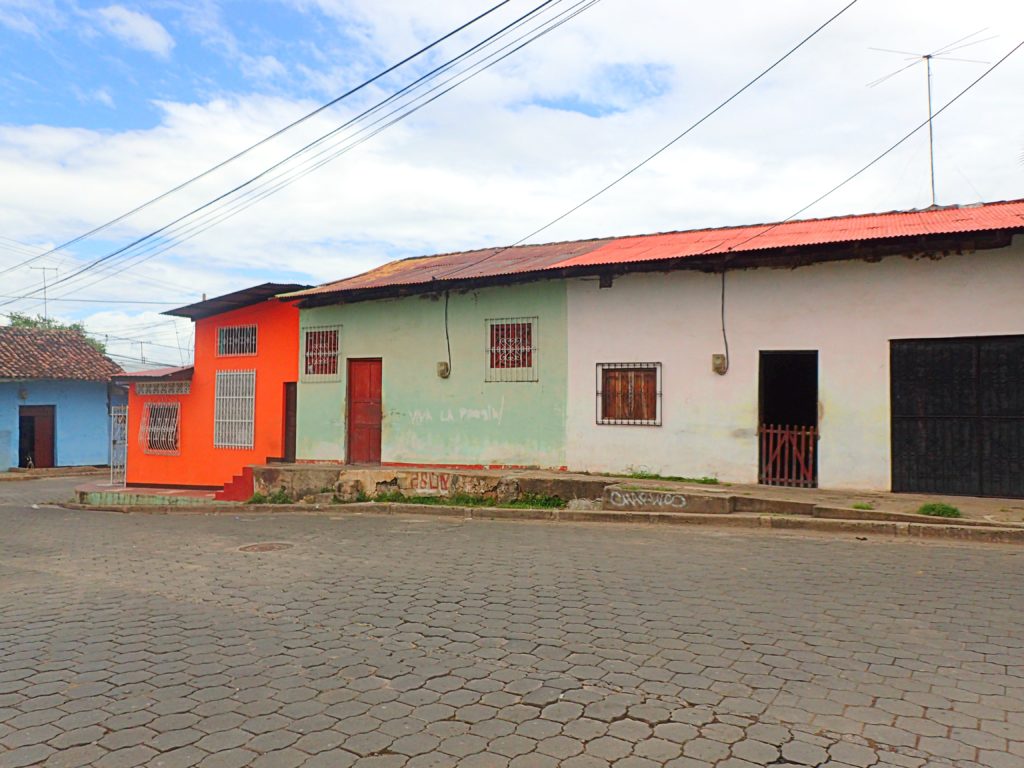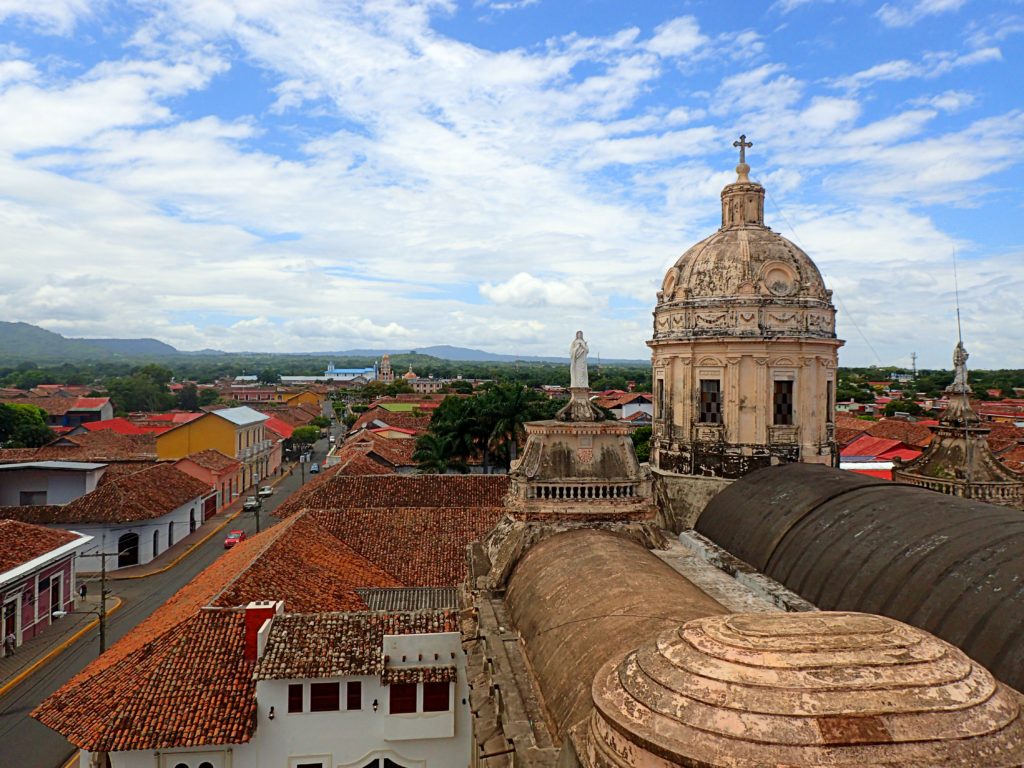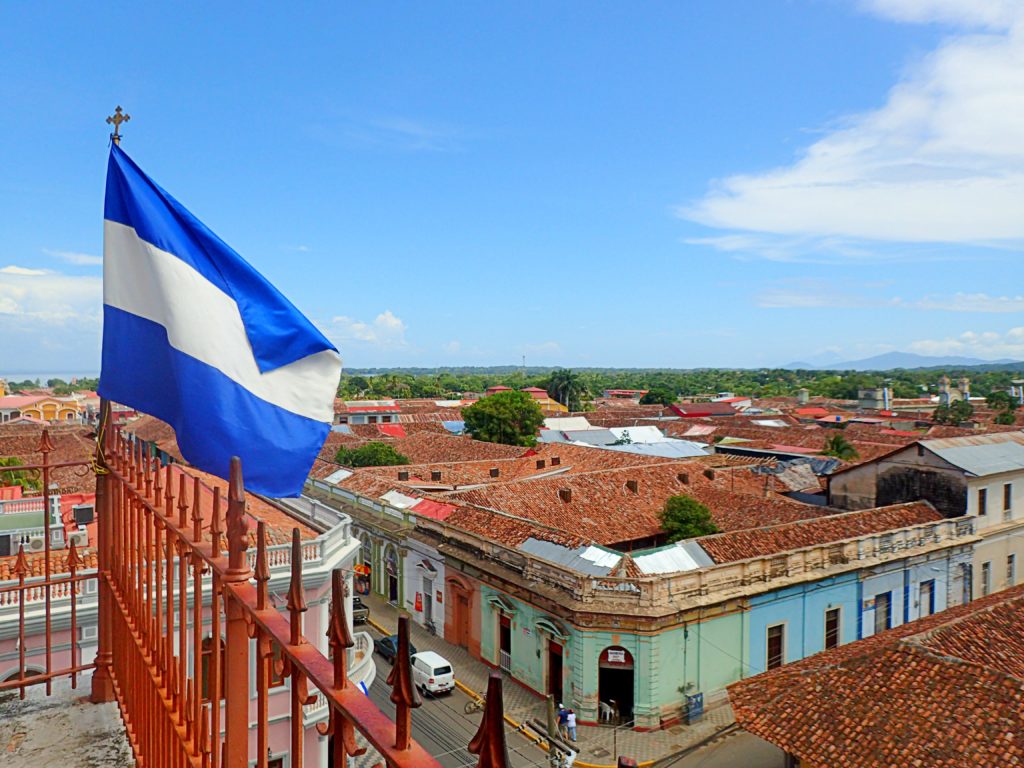 I've ventured out for my fair share of activities so far (which I'll dive into at a later time), but for the most part Granada has been a place for chilling out–something that I've come to look forward to each and every morning when I wake up. I've actually surprised myself with how quickly I've adapted to my new way of life here.
Maybe it's the heat, or maybe it's the siesta culture. Maybe Granada is just too lovely of a place to rush through. Whatever it is, I've fallen head over heels for this gorgeous town and have loved every second of my time here.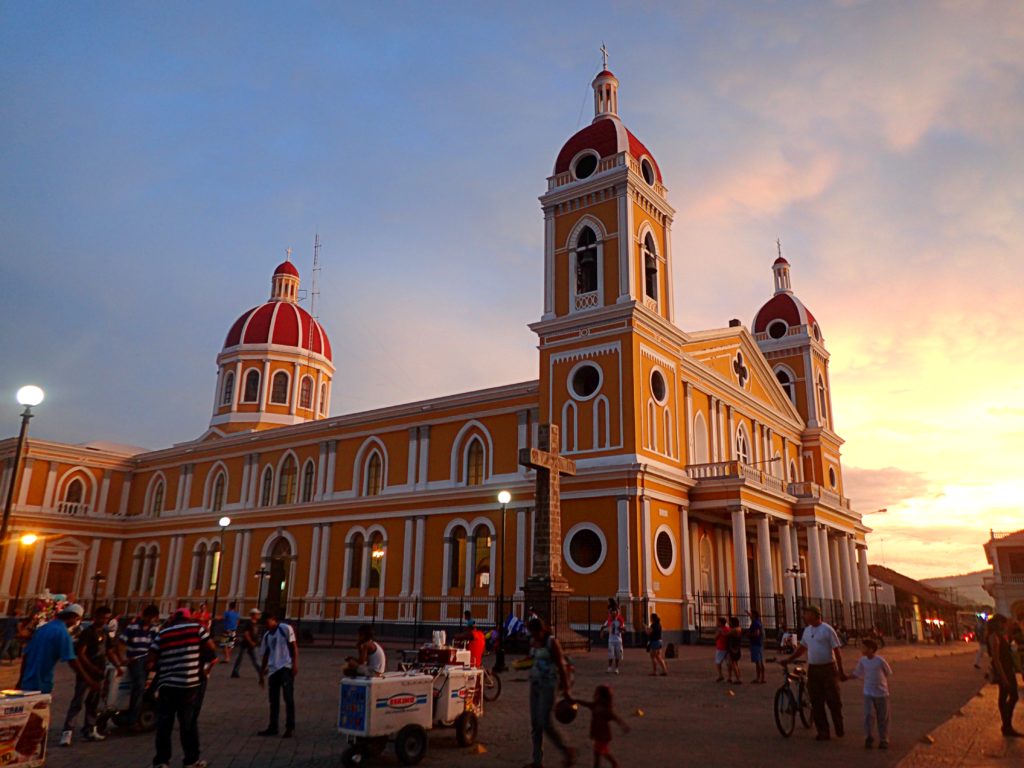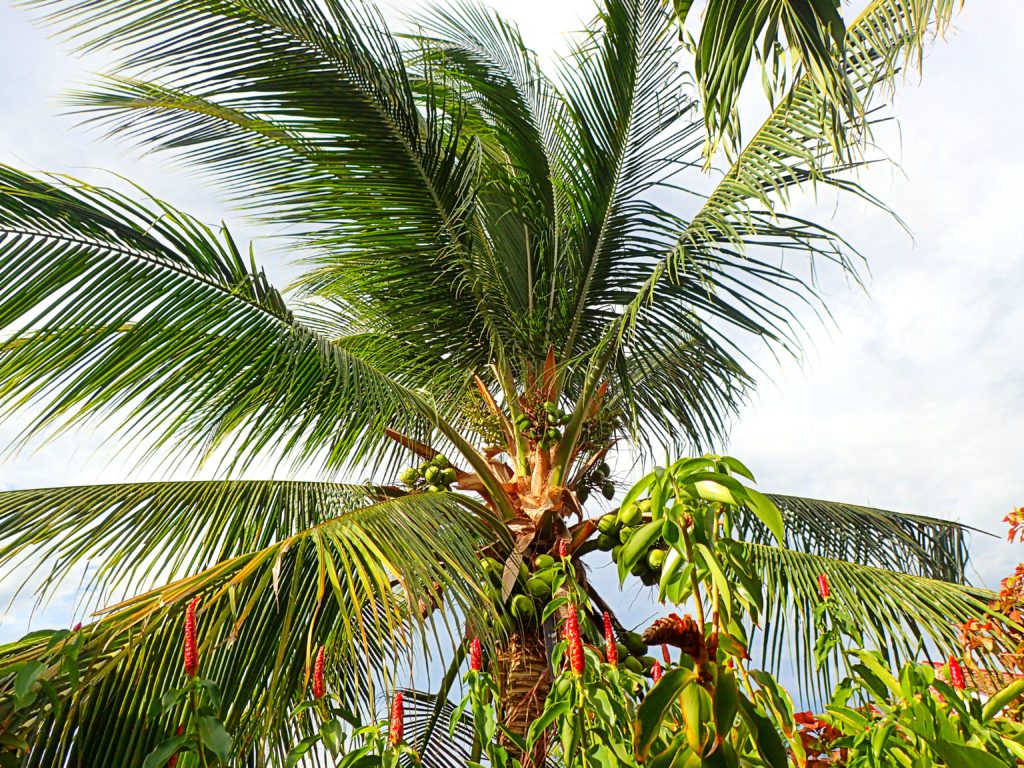 Even the sweltering temperatures and humidity have become second nature to me in this short period of time. So I'm covered in sweat by 8am? ¡No hay problema!
What stands out to me the most is how truly happy I've felt over the past few days, and how excited I am for the weeks ahead. If I was ever unsure about my decision to travel alone in Central America, I can now proudly stand by my choice. I'm in a good place, and I cannot wait to see what lies ahead.
---
Pin It!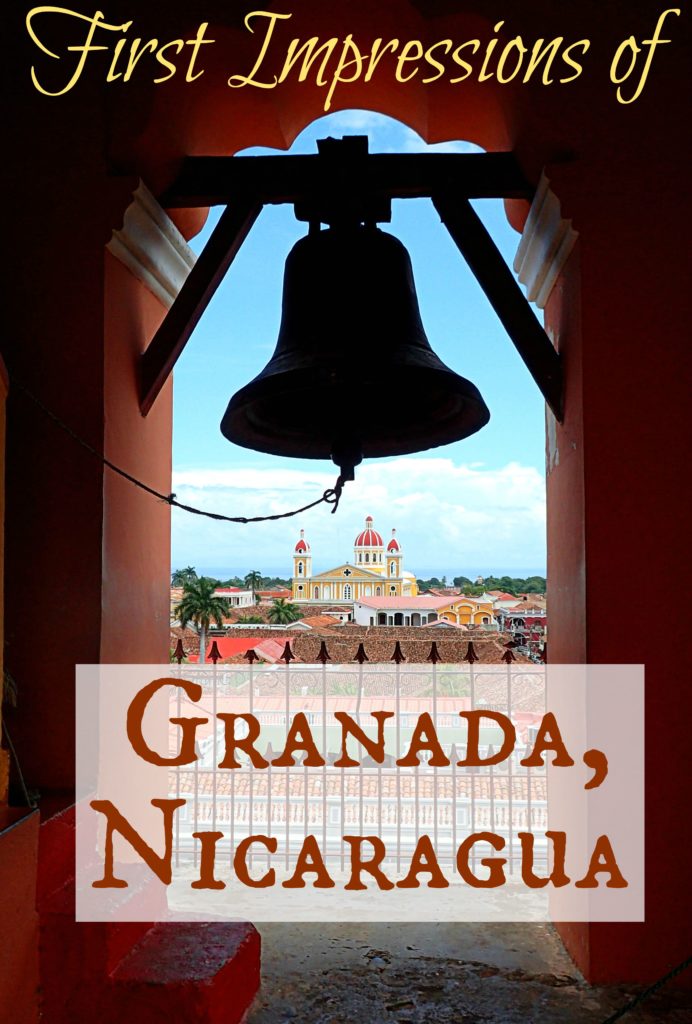 ---
Have you ever been to Granada? Did you love it as much as I do? Have you ever fallen hard and fast for a new place like this?