I never planned to come to Honduras, much less the little slice of Caribbean island paradise known as Utila.
But of course, plans change when you're on the road, and I found myself squeezing in time for a quick four day visit to Utila after some time in Nicaragua and Guatemala.
Four weeks later, and I'm still here…and, I HAVE AN APARTMENT.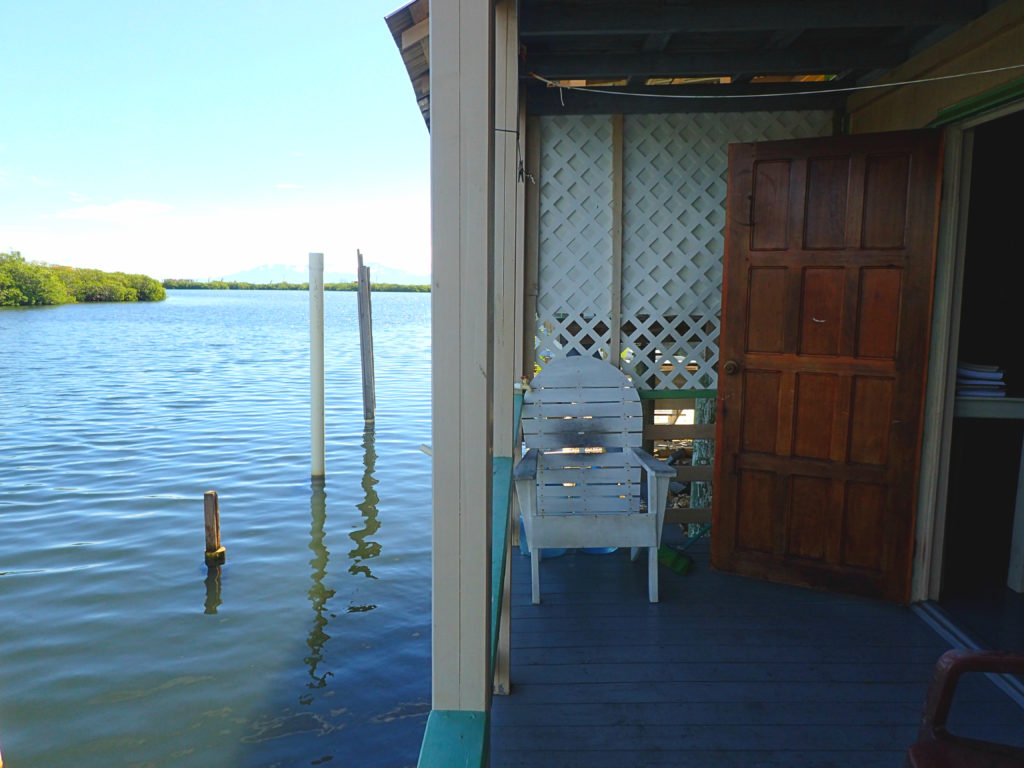 This. Is. Not. A. Drill.
I always wondered what it would be like to get stuck in a place while traveling; to feel so happy in the present moment and so content and comfortable with where you're at, that you just never want to leave. I always imagined that I if I did get stuck somewhere, it would be in a place like Lake Atitlan, or even Isla de Ometepe.
But Utila?
For one thing, I consider myself first and foremost a "mountain person." Keep your bustling cities and your tropical islands, and leave me with my cool air and forested hills and tranquility…except, um, Utila is an island. A tropical Caribbean one, with humid salty air and afternoon thunderstorms and mosquitoes and palm trees and sand and boats and power outages.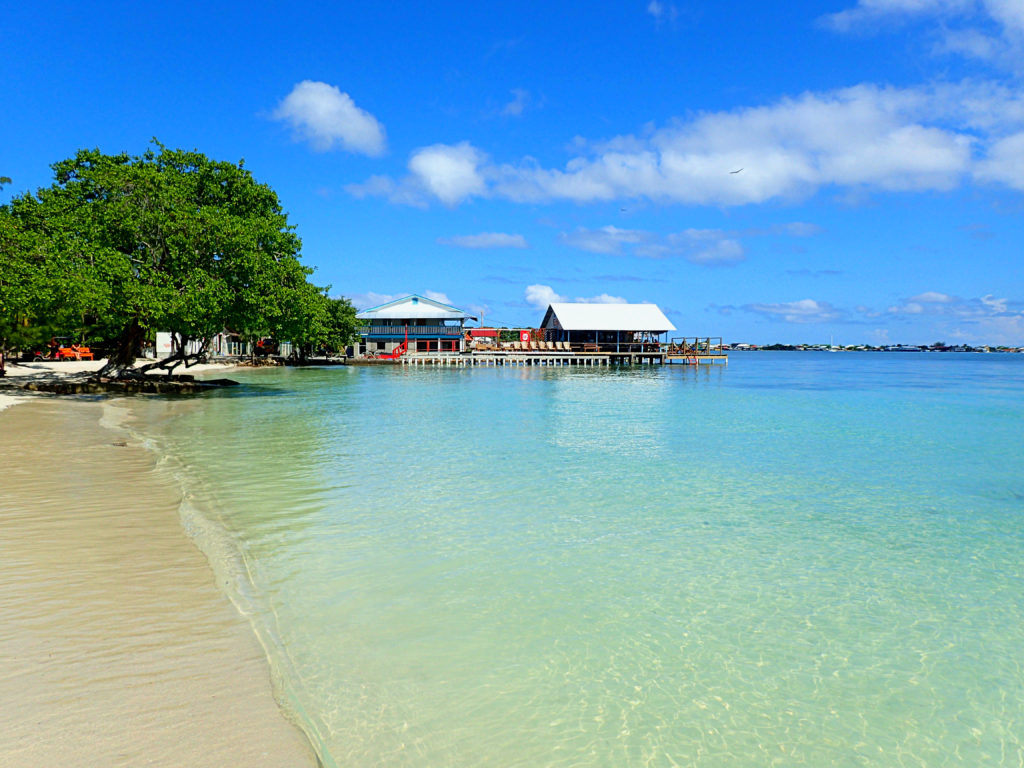 For another thing, Utila has quite the reputation for being a "party place", and I'm really not a "party person." Truly and seriously! Ask me to choose between Netflix+bed and alcohol+festivities, and I'll be in my PJs and streaming movies before you can say "What are you doing tonight?"
And yet, I've now been on the island for 28 days and feel literally no desire to leave. In fact, it's more than that: I want to stay. Plain and simple, I like it here.
I'm happy here. I'm comfortable here.
So much so that I decided to make it official and rent an apartment here!
I have an apartment in Utila!!!
In case you can't tell, I kind of still can't believe it. For 200 bucks a month, I've got my own cozy little space with my own bedroom and a kitchen and a little deck above the lagoon.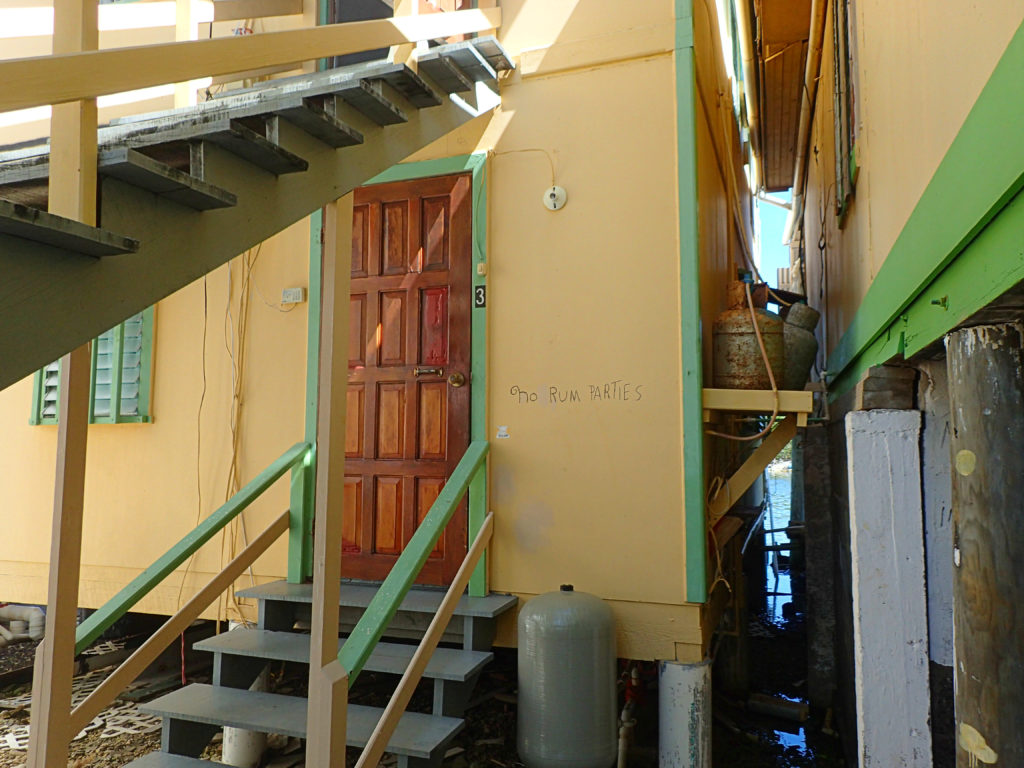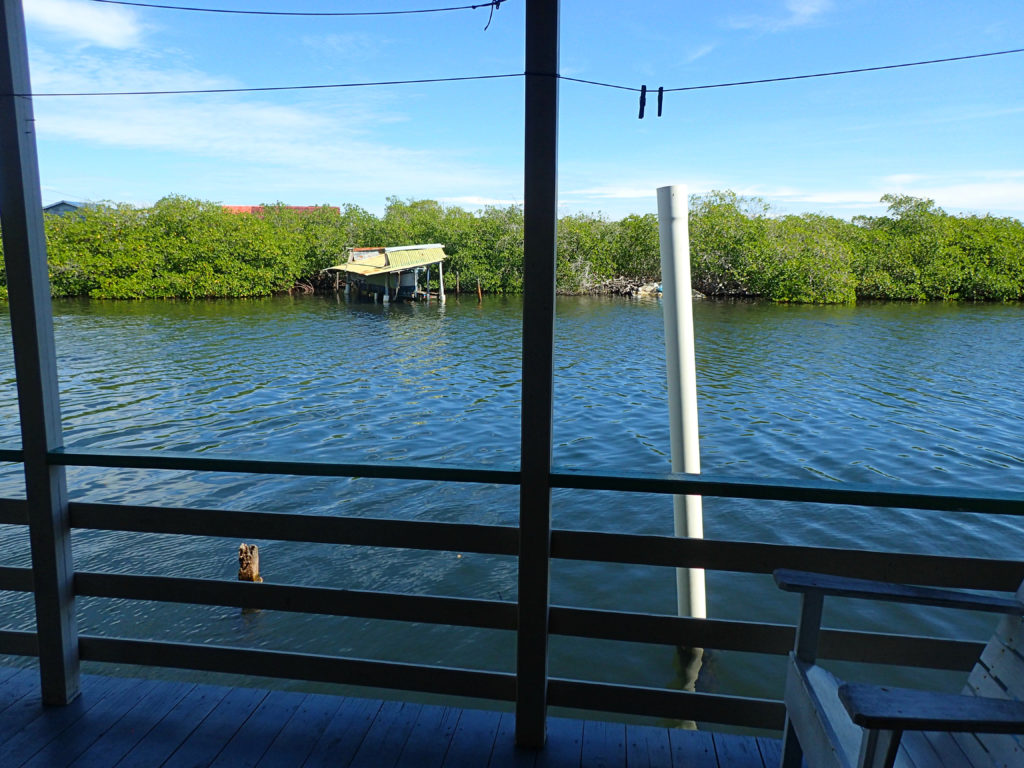 But for me, wanting to stay on Utila has much more to do with having fallen in love with the island itself: I've fallen in love with scuba diving.
After finishing both my Open Water and Advanced Open Water courses here, I spent some serious brain power trying to figure out what I was supposed to do next. According to "the plan", I needed to hit the road and head back to Guatemala, eventually moving on to Belize and then Mexico to wrap up my trip.
Despite my initial excitement for this plan, I couldn't help but to feel meh about the whole idea in the present moment. As much as I loved Guatemala, I wasn't really looking forward to heading back quite yet. As much as I wanted to see Semuc Champey and Tikal and Caye Caulker and San Cristobal and Tulum, I wanted to stay in Utila and keep diving more.
So I changed "the plan".
I mean, that's what traveling is all about, right? Staying flexible and following your heart, and remaining open to whatever curveballs and lessons and opportunities life throws at you. If there's ever a time to deviate from "the plan", it's when you're on the road living your dreams and chasing your freedom.
I never expected to love Utila, but I do. And I never expected to love scuba diving, but I really do. So after I made my decision to stick around a bit longer, I decided to continue my scuba education as well, by signing up for the Rescue Diver course and eventually the Dive Master course.
Let me repeat that for you one more time: I'M BECOMING A DIVE MASTER.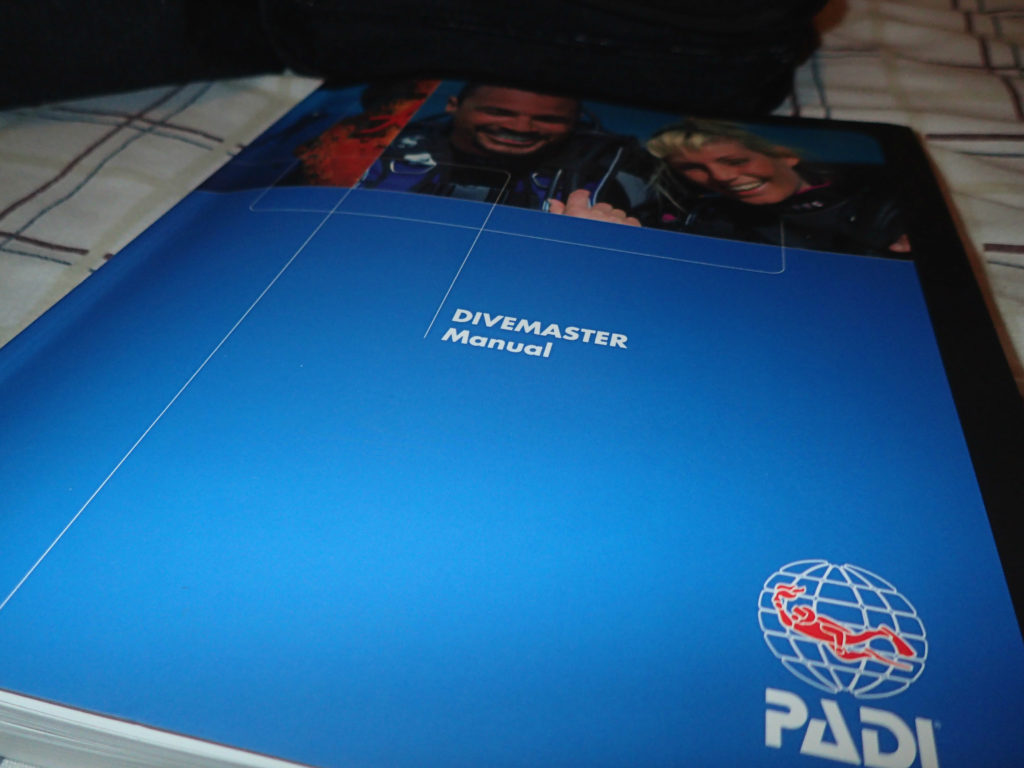 A Dive Master. A freaking scuba diving professional.
When I leave Utila, I will actually be able to lead certified divers on my own, and assist instructors as they teach student courses. I'll be able to work at PADI dive shops all over the world. ME! Who would have guessed it?!
As a new official "Dive Master in Training" (DMT) at Underwater Vision in Utila, I'm an actual member of the staff. Basically, I'm an intern.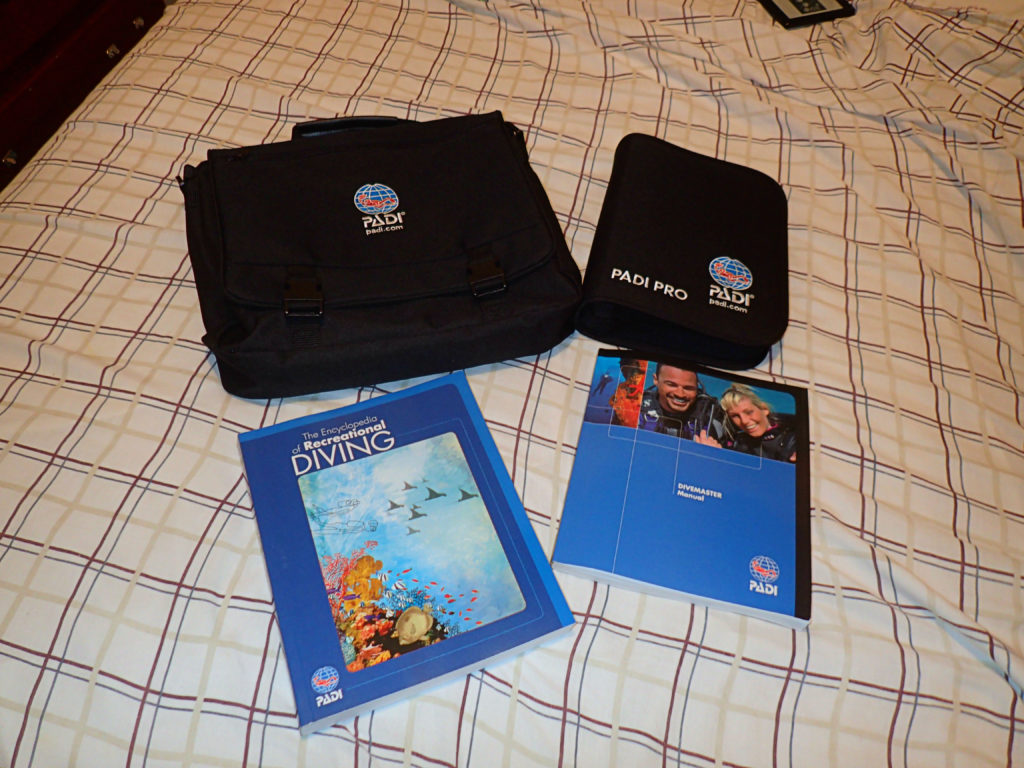 That means plenty of 5:30 AM wake up calls to set up for the 7:00 AM morning boat, preparing equipment and filling out diver rosters and ensuring things are running smoothly. It means tests and homework and training videos and projects. It means staff meetings on Mondays. It means new routines and rules and challenges and learning curves.
It means scuba diving every day, and being part of the Underwater Vision family. It means creating a temporary home for myself here on the island. It means following a new passion and living in a beautiful and exotic place.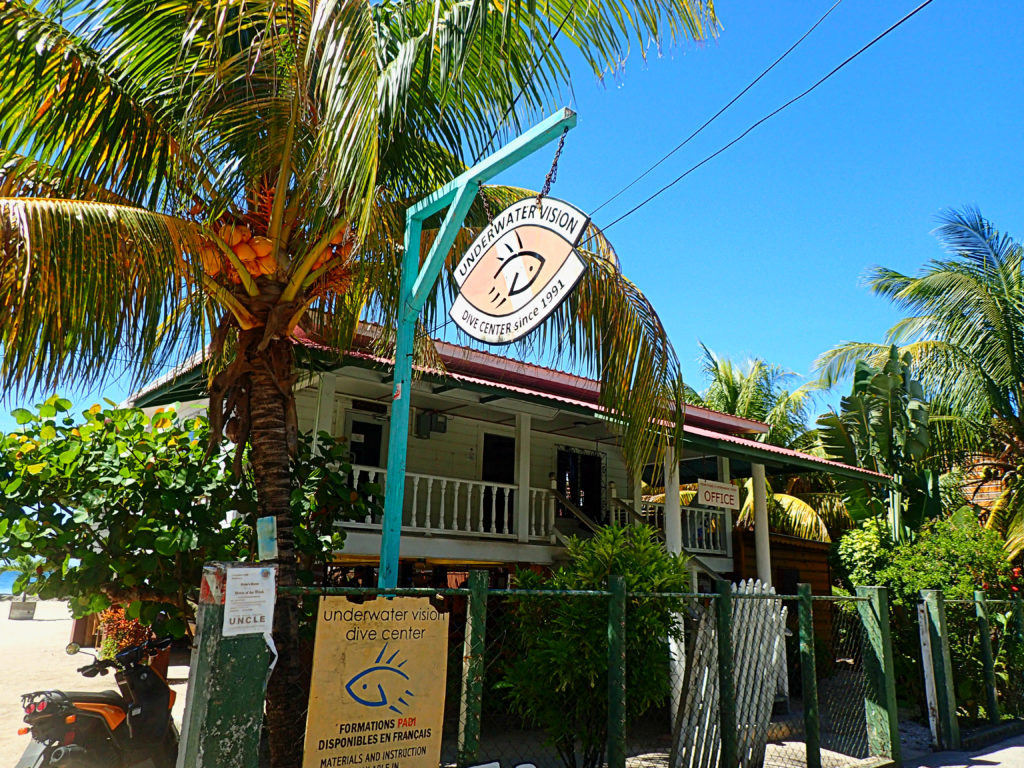 It also means I'll miss out on the rest of my planned Central America adventures, since I need to be back in the States before Christmas for a holiday trip with my family (which, by the way, I'm SO excited to share details about!)
But truthfully, I'm not sad. For whatever reason, staying here in Utila and following this new revised plan feels right to me.
As much as I enjoyed exploring the cultures of Nicaragua and Guatemala, and sightseeing churches and ruins and historic towns, I really believe that this is what I'm meant to be doing right now. Belize and Mexico? They'll always be there for me to visit, and I'm sure I'll make it there someday.
But I'm just insanely happy here. I wake up smiling every morning, and I go to bed smiling every night. I love walking down the street to Bush's for groceries and Mermaid's for smoothies. I love Underwater Vision's breakfast sandwiches and iced coffee, and Seven Sea's' super chicken baliadas. I love the crazy locals at Skid Row and the top deck at Tranquila Bar. I love my new friends. I even love the freaking morning dive boat.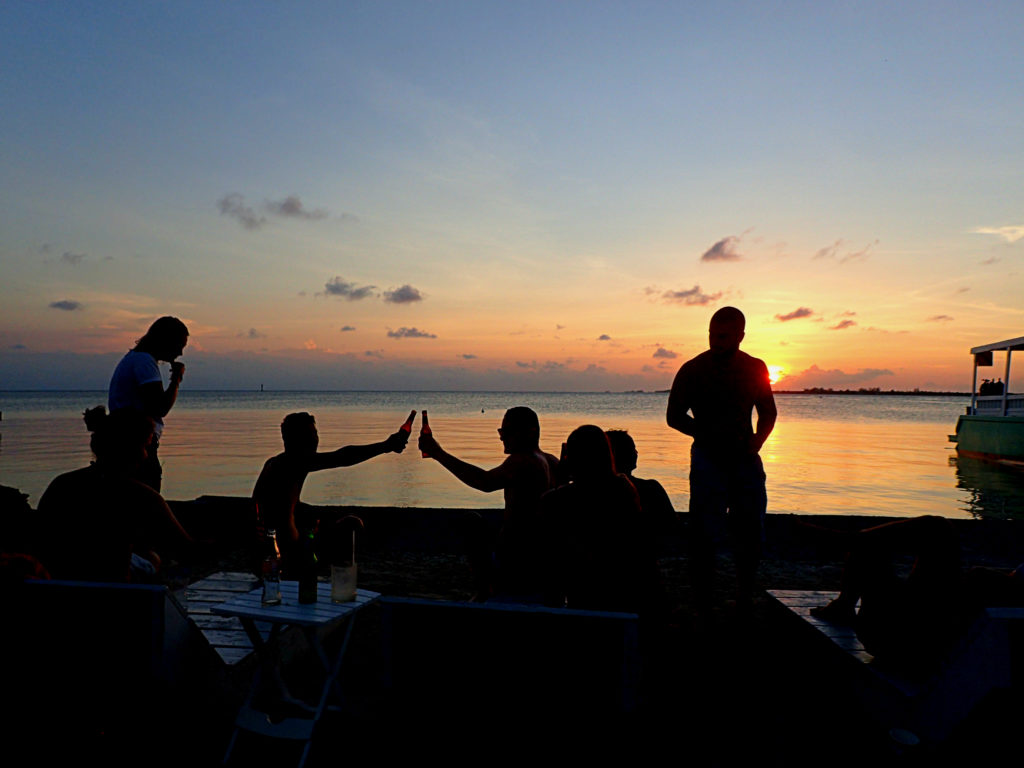 For me, this adventure was about exploring my independence and challenging myself. It was about growing and changing in some way. It was about learning something new about myself. It was about coming home as a happy and fulfilled and inspired person.
And I've achieved that. I'm glad that I got my culture fix in Nicaragua and Guatemala, because Utila doesn't really deliver on that aspect. But, hey. I'm living on a Caribbean island in Honduras, surrounded by crystal clear seas and amazing people and cheap food and freaking awesome dive sites.
What more could a girl want? I officially live in paradise!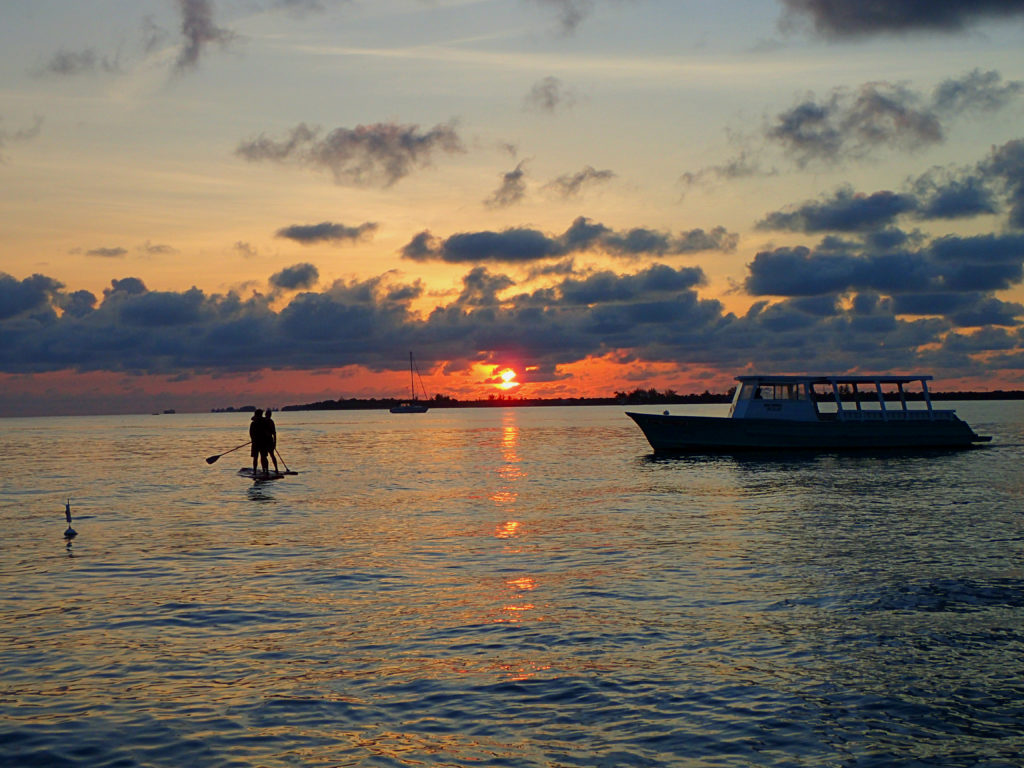 ---
Have you ever loved a place so much while traveling that you decided to just abandon all your plans and stick around?