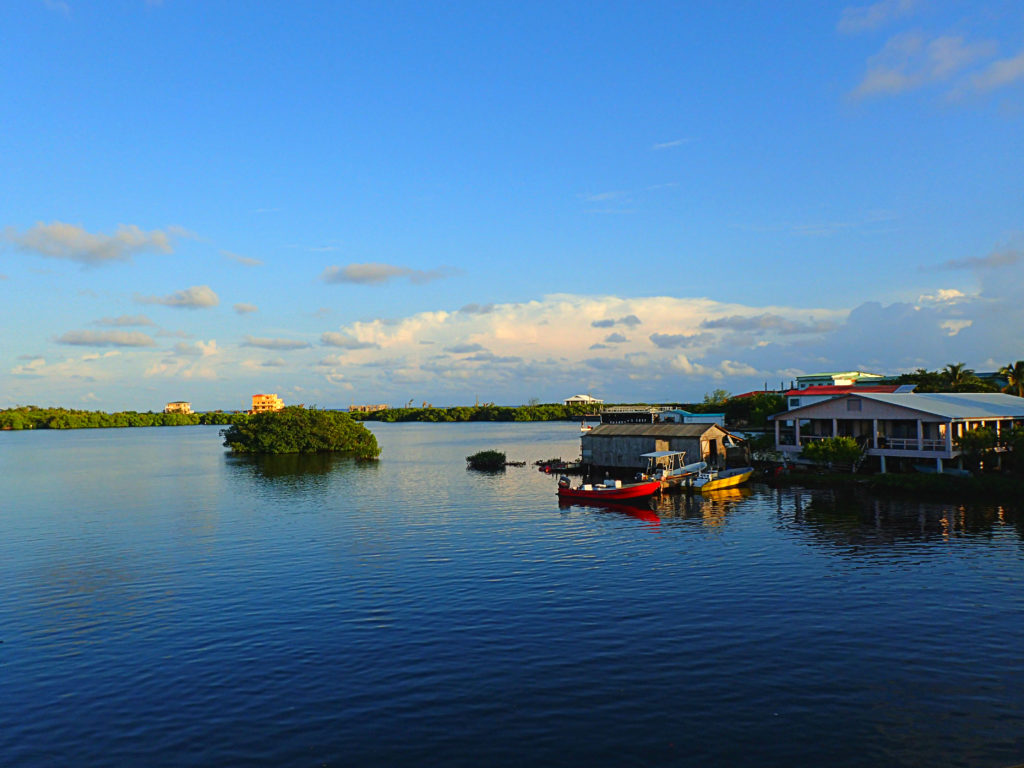 Considering that I spent a grand total of eight weeks living and diving on the tropical island of Utila, I've written surprisingly little about it.
All in all, I have three posts to show for my time there: Getting Healthy in Honduras, Overcoming Lifelong Fears: Scuba Certified in Utila, and So…I Live in Utila Now?
While these posts give a good inside look into my experience there, I realize that they provide very little practical advice for other travelers who want to visit Utila. How did I get there? How did I choose my dive shop? How much did I spend? What was the island like? What was the diving like?
Well dear readers, I'd say it's high time for me to dive into those questions and answers (ha ha…it's funny, get it?)
Here's everything you'll need to know before you pay a visit to Utila, Honduras:
Where is Utila?
First, a brief geography lesson. Where exactly is Utila?
Utila is a very small island, only around 17 square miles, located about 25 miles off of Honduras's Caribbean coast. It has a total population of under 4200, and is considered to be one of the best scuba diving destinations in the Caribbean.
It's a popular point of interest for backpackers traveling through Central America, especially considering the relatively low costs of scuba certifications on the island compared to elsewhere in the world.
How to Get to Utila
Flights
The main international airport in Honduras is the Ramón Villeda Morales International Airport, located in San Pedro Sula. If you're flying into Honduras from another country, this will likely be your first point of contact within Honduras.
From San Pedro Sula and a handful of other locations in the region, you can actually fly to Utila, but the schedules are very limited.
CM Airlines offers flights from San Pedro Sula to Utila every Saturday. The flights are around $220 for round-trip tickets, and the flight time is approximately 30 minutes. SOSA Airlines flies to Utila on Mondays, Wednesdays and Fridays, and from Utila on Tuesdays, Thursdays and Saturdays. Flights are around $230 for round-trip airfare.
The Utila airport basically consists of one airstrip and a small tin-roofed shack. Tuk tuks will almost always be waiting outside the gate during arrival times, and it's just a quick $1 ride into town.
Land & Sea Transportation
If you're flying into San Pedro Sula but don't want to fly from there to Utila, you can arrange a shuttle or hire a private taxi to take you from San Pedro Sula to La Ceiba, and then take the ferry from there to Utila.
I used the Hedman Alas bus company to take me the opposite way, from La Ceiba to San Pedro Sula, and it was totally comfortable and took around 3.5 hours in total.
You can also find ground transportation from many cities throughout Central America to La Ceiba. I traveled from Antigua (Guatemala) to La Ceiba by bus, which ended up being a hellish 19-hour fiasco, but it got me there for around $50.
Once you're in La Ceiba, you'll need to take either the Utila Princess or the Utila Dream ferry across the water to the island.
The Utila Princess is the older, cheaper, and slower ferry, costing $7 per way and taking approximately 1 hour. It has been not-so-lovingly nicknamed the "Vomit Comet", and you're guaranteed to find out why when you hop aboard.
The Dream just launched while I was in Utila in October, and is supposedly much nicer than the Princess. It costs $25 per way and takes around 35 minutes, and due to its larger size and more modern design it's considered a better option for those who are prone to seasickness.
Getting Around Utila
The town of Utila primarily consists of one main street, running along the south side of the island. Outside of this developed strip, much of the island is thickly forested and not accessible by land. In fact, many residences on the north side of the island are only accessibly by boat.
There are essentially no cars on Utila. Walking is the major method of transportation, although you'll see many locals on scooters, bicycles, quads, and golf carts, all of which are available to rent.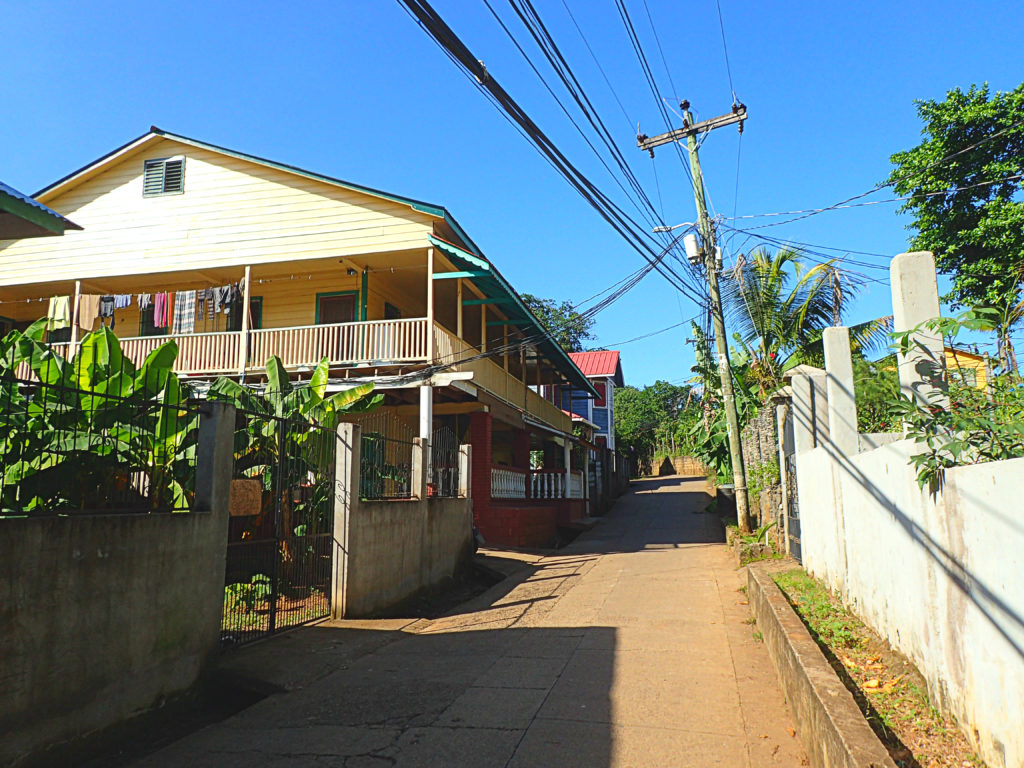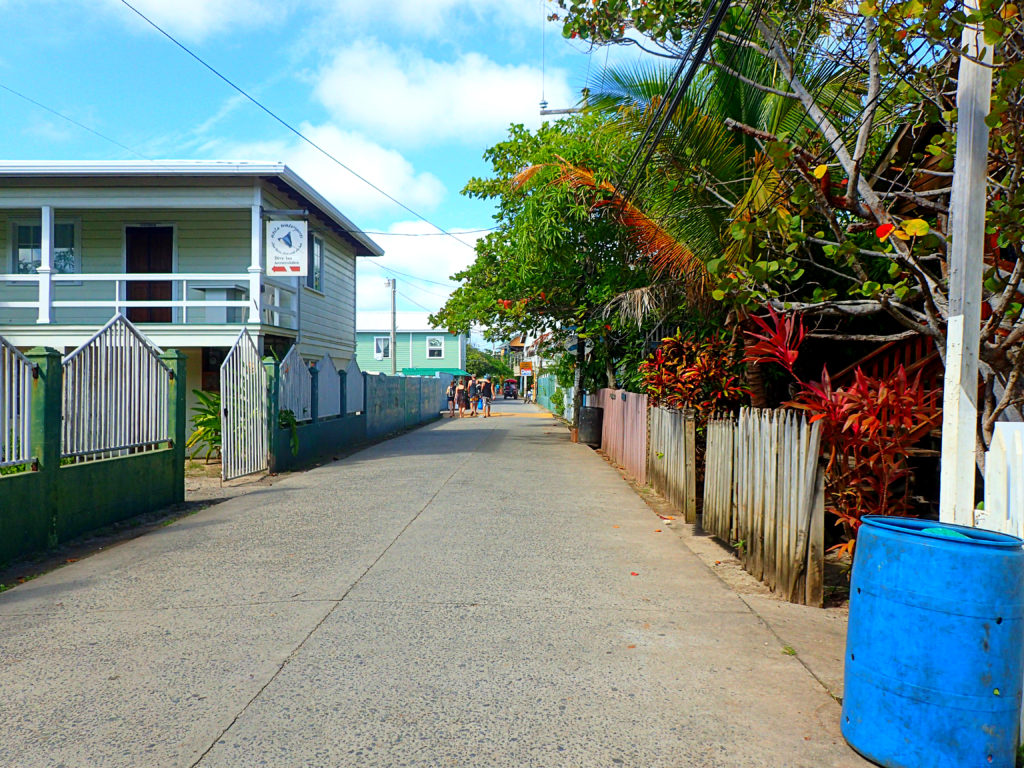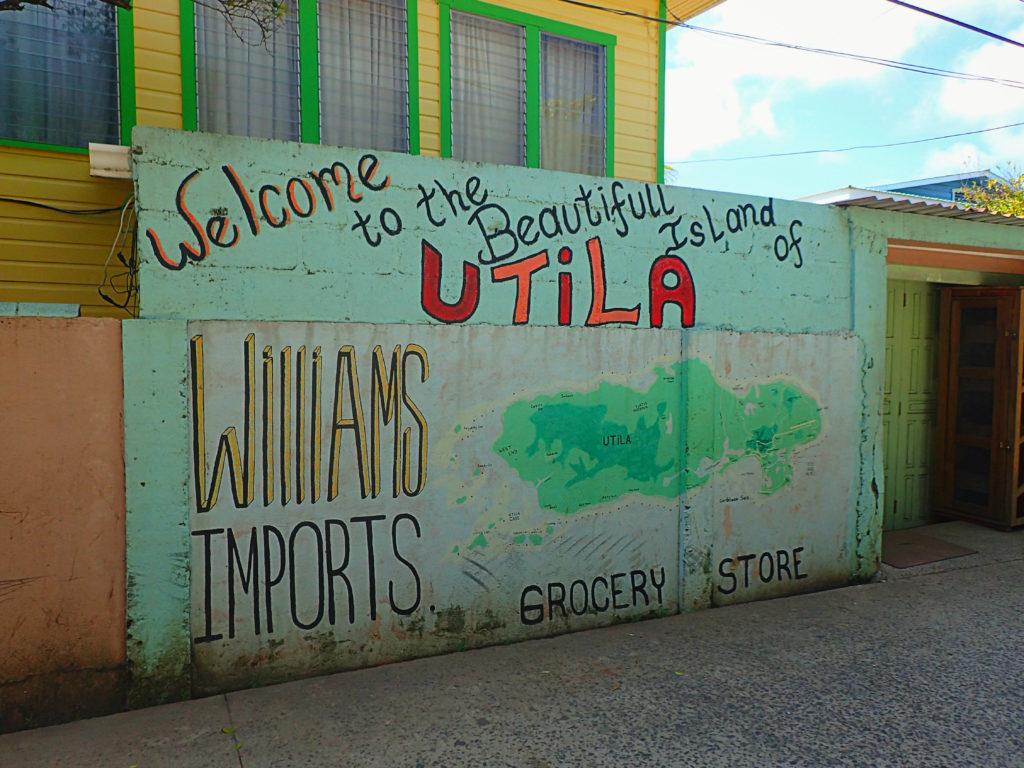 From any of the main dive shops and hotels, it's a 20 minute walk or less to anywhere else along the main street. Grocery stores, pharmacies, restaurants, secondhand clothing stores, bars, and gift shops can all be found along this street.
There's not a whole lot of variety in terms of dining options, but my personal favorites were:
Foo King Wok – Thai and other Asian cuisine
Rafikis – Israeli and other international foods
RJ's – BBQ
Skid Row – burgers, sandwiches, calzones, pizza
Rio Coco Cafe – coffee and breakfast
Hot Spot – subs, sandwiches, baleadas, smoothies…basically anything and everything
Big Mama's / Mama Rosa's / Seven Seas – basically the same restaurants, all located within a one minute walk of each other. Mostly serve baleadas (a typical Honduran dish) but some other items like wraps, pasta, sandwiches, etc.
Mermaid's – buffet-style restaurants with a wide variety of options. Also a grocery store!
Trudy's – the restaurant located at Underwater Vision. HUGE selection of foods, and has specific nights that are dedicated to burgers, pizza, BBQ, wings, sushi, etc.
Where to Stay/Choosing a Dive Shop
Assuming you're visiting Utila to go scuba diving, most of the dive shops on the island offer free or discount accommodation for guests who purchase diving certification packages, so keep that in mind when it comes time to choose your dive shop.
If you're not there to dive, you can usually still pay for room-only at any of the dive shops, or you can check out one of the small local guesthouses. Mango Inn was a popular choice with quite a few people I met there.
There are many dive shops on Utila, all located within walking distance of each other along the main street. So, how do you choose among so many options?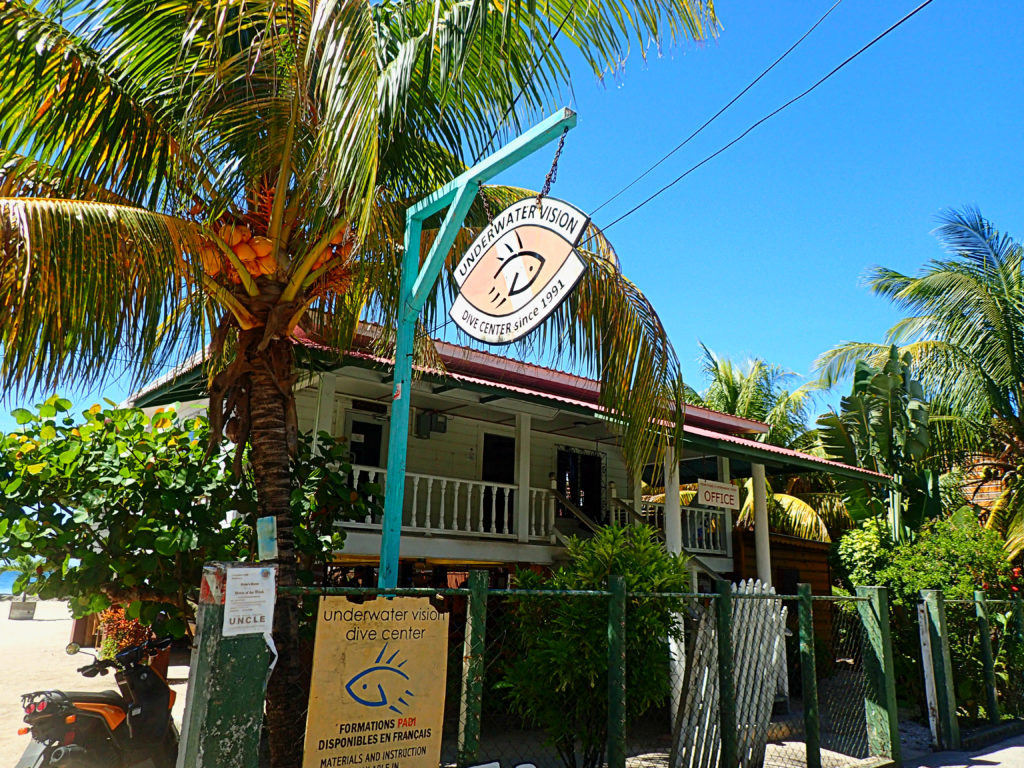 A few important factors to keep in mind when picking out a dive shop are:
Does the staff seem friendly, experienced, and professional?
Is accommodation provided/included?
How large will the class sizes be?
Are fun dives included in the package?
What's the overall "vibe" of the dive shop and facilities?
After spending two months there, I'm extremely loyal to Underwater Vision and highly recommend them. The staff and other divers became my close friends, there was a great on-site restaurant that offered a fun social atmosphere, and I genuinely loved my time there.
Of course, there are others, so take your time choosing based on your unique needs and preferences.
Something to consider if you're visiting Utila to do a longer program such as PADI Divemasters is that rental options are extremely cheap.
I rented a 2-bedroom apartment with one of my friends directly across the street from Underwater Vision. We didn't have A/C or hot water, but we did have a kitchen and a porch and it only cost us each $200 per month.
Scuba Diving in Utila
The island of Utila borders the Mesoamerican Barrier Reef System, which is the second largest in the world after the Great Barrier Reef.
Utila has an abundance of incredible dive sites. Some of the popular ones that you're likely to visit are Eagle Ray Alley, the Halliburton Ship Wreck, Black Hills, Aquarium, Jack Neil Point, Spotted Bay, Moon Hole, and Lighthouse. Of course, there are countless others and they're all beautiful and unique.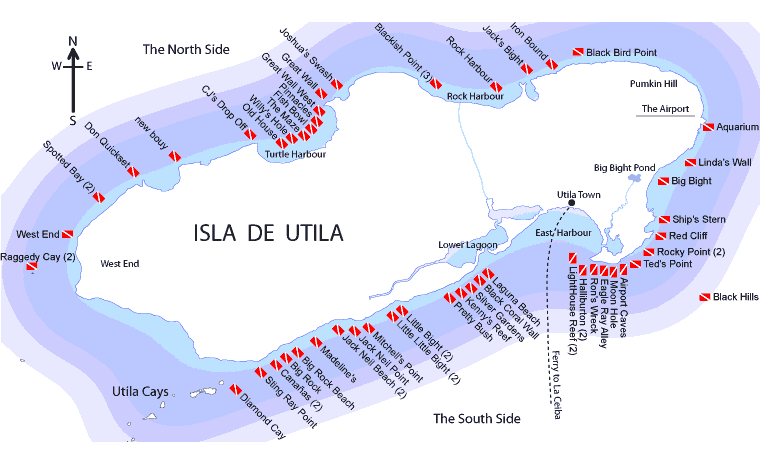 You'll see aquatic life such as sting rays, eagle rays, seahorses, angelfish, damselfish, green and spotted moray eels, nurse sharks, trunkfish, shrimp, sea turtles, and more. If you're lucky, you may even spot the beloved whale shark, considered to be the holy grail for divers in search of marine life.
If you're lucky, you might also spot a lionfish. While they're beautiful, they're an invasive species in the Caribbean and have no natural predators in the region, so they're a huge danger for local reefs and fish populations. That said, divers in Utila try to help control the damage done by lionfish by spearing and eating them (and they're delicious, so give it a try if you can!)
If you're a brand new diver who wants to get certified, you'll want to consider taking the beginner PADI course, the Open Water Certification.
Even if you're already scuba certified, I highly recommend taking another certification course while you're in Utila. For instance, if you have your PADI Open Water, go ahead and do the two-day Advanced course.
The certifications are cheaper than you'll find them anywhere else in the world, and for courses like Advanced you'll be doing mostly fun dives anyways, so why not? In terms of value, it's definitely worth it.
Non-Diving Activities
Considering that all of Utila seems to revolve around scuba diving, is it worth visiting if you're not a diver and aren't planning on becoming certified?
I'll be the first to admit, this little island is a bit far to travel to if you're not interested in diving, and it may not be worth the hassle of getting there in some cases. However, if you're tagging along with a group of friends who are diving or simply haven't made up your mind about whether you want to dive there or not, there are a handful of fun activities for non-divers.
Soak in the sun on Chepes Beach (public) or Bandu Beach (private, $3 entry fee)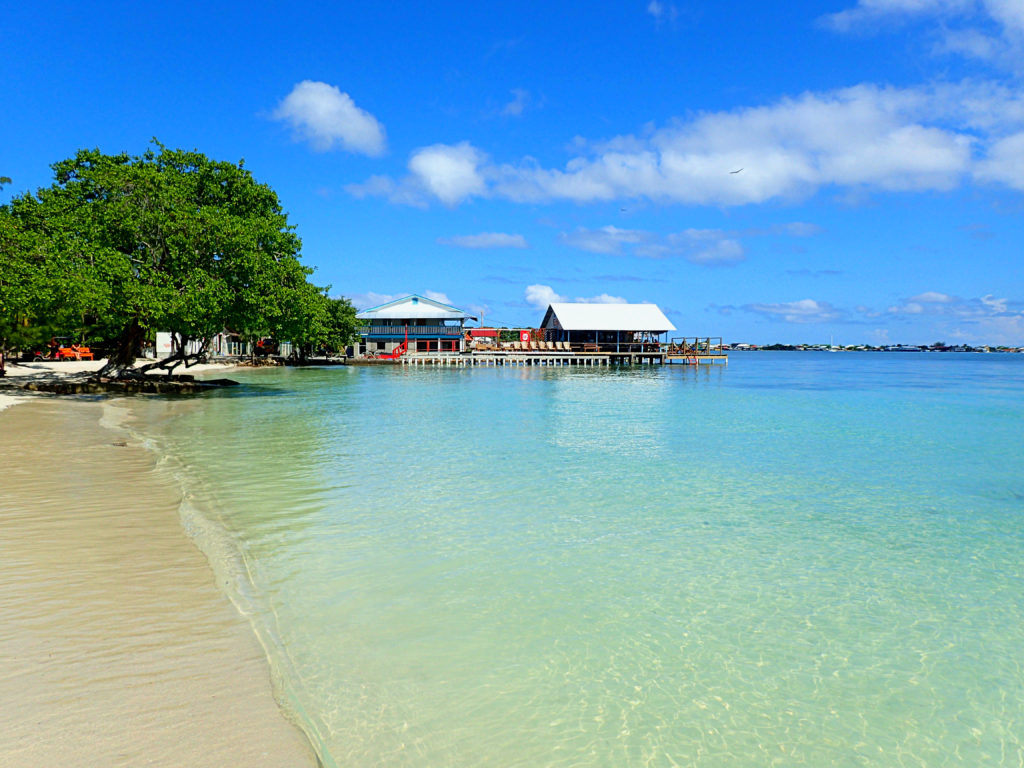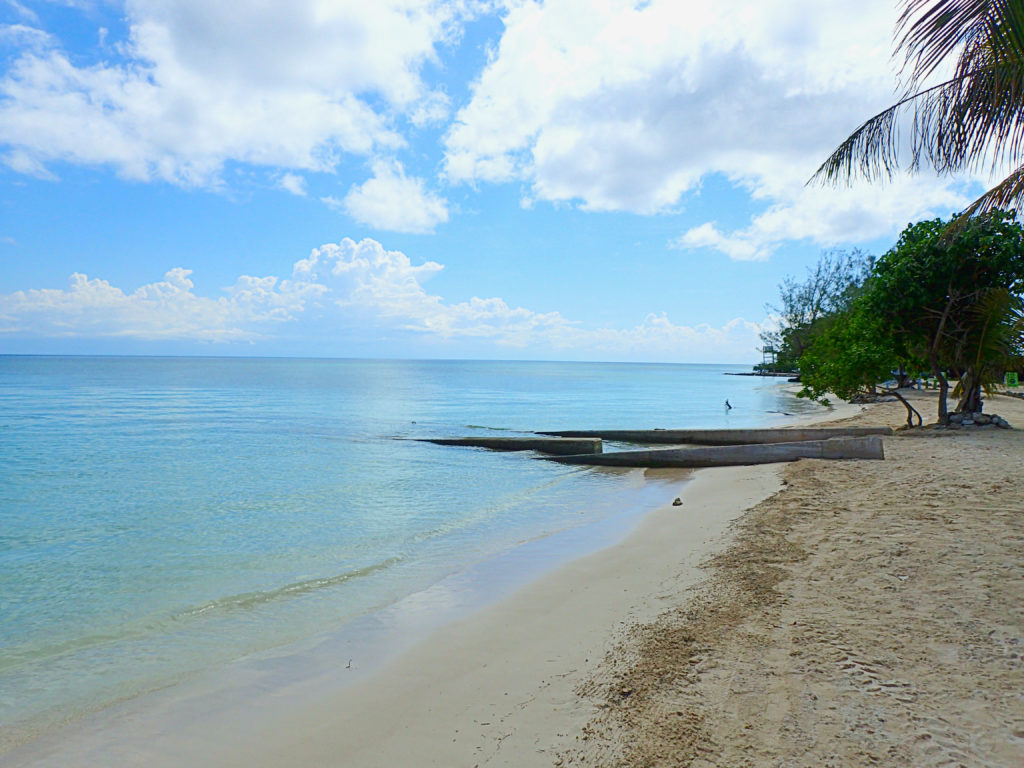 Check out the views from the top of Pumpkin Hill, the highest point on the island (243 feet)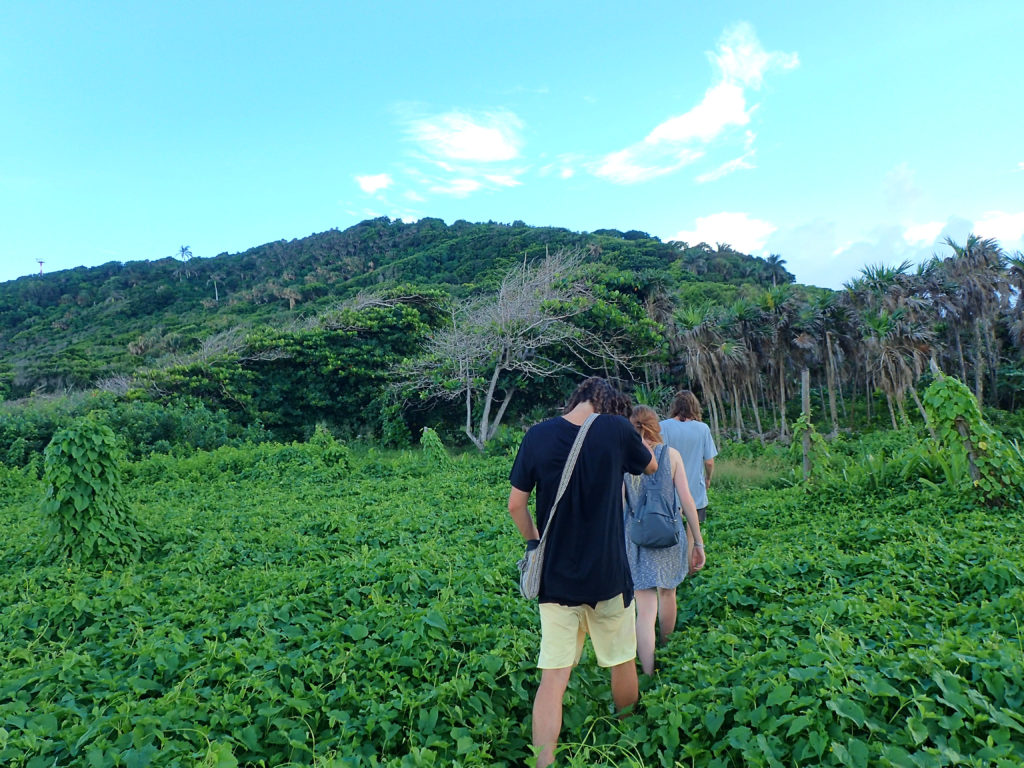 Hire a boat to take you out to beautiful Water Cay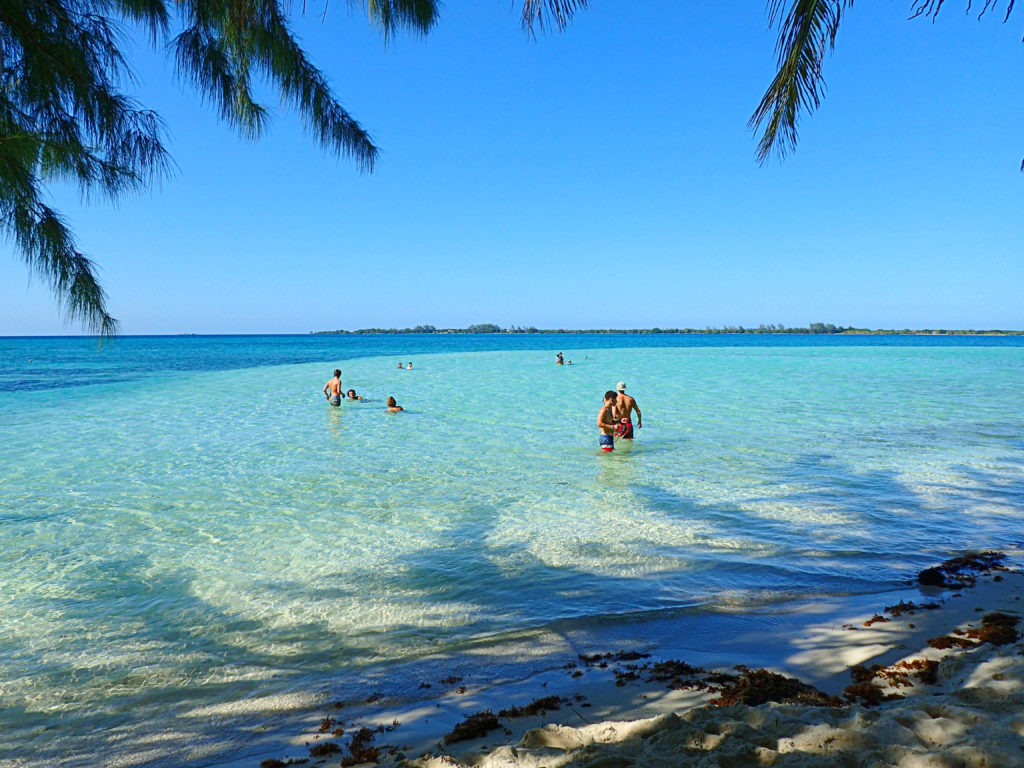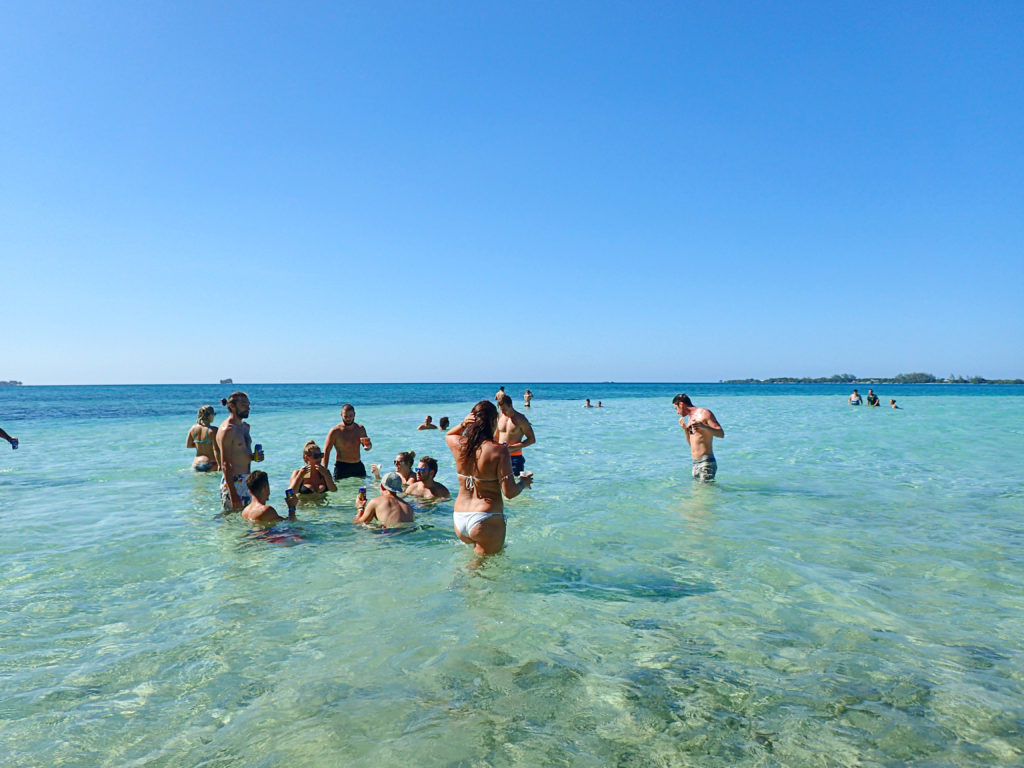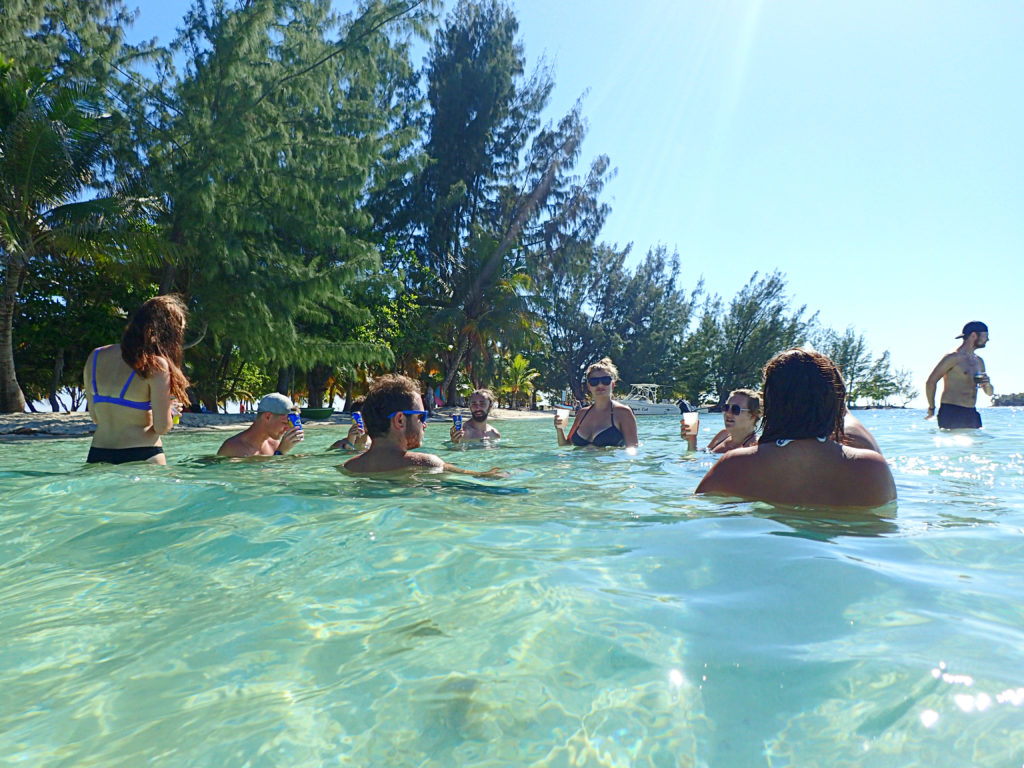 Venture into the Freshwater Caves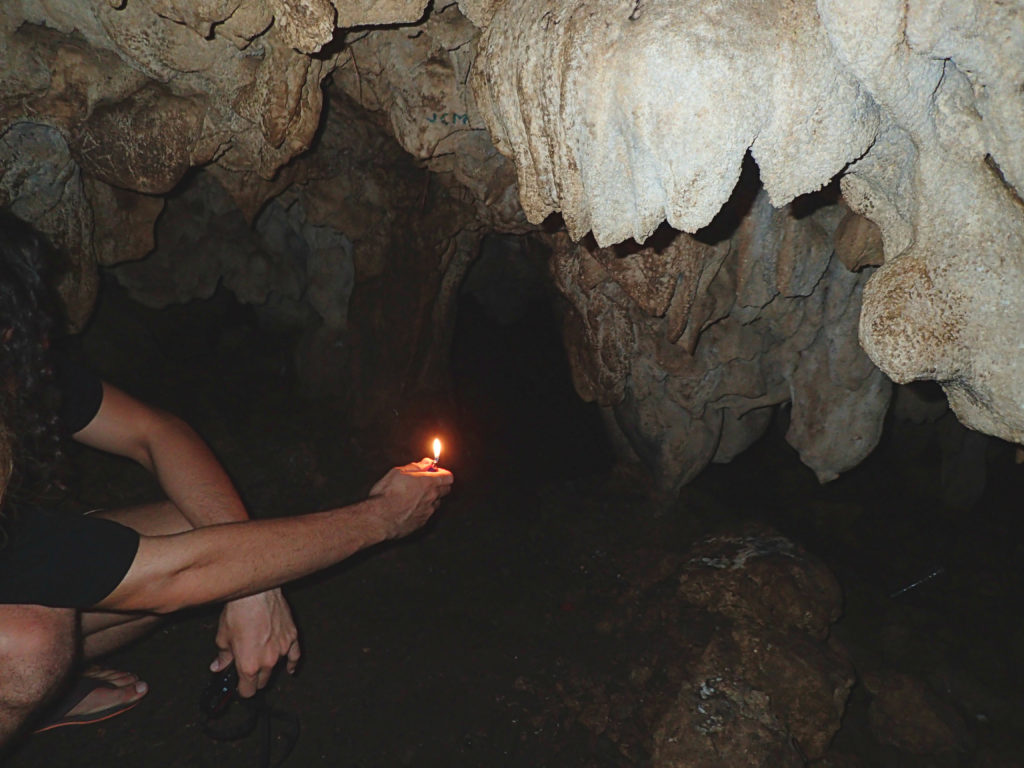 Rent an ATV or golf cart and explore the whole island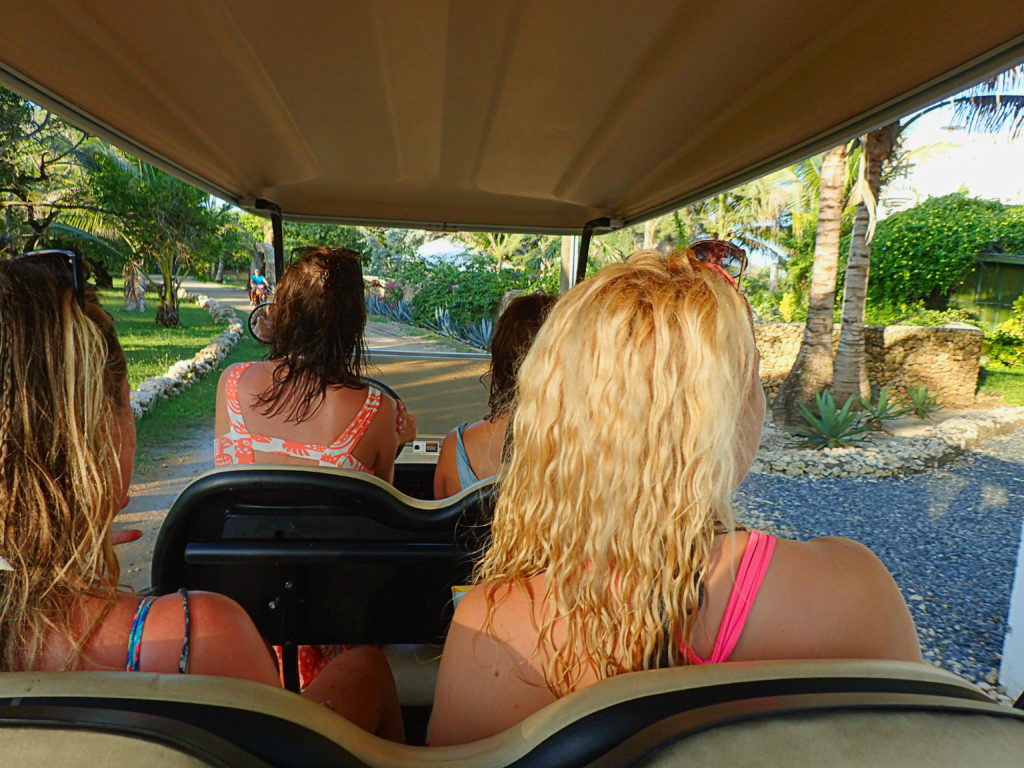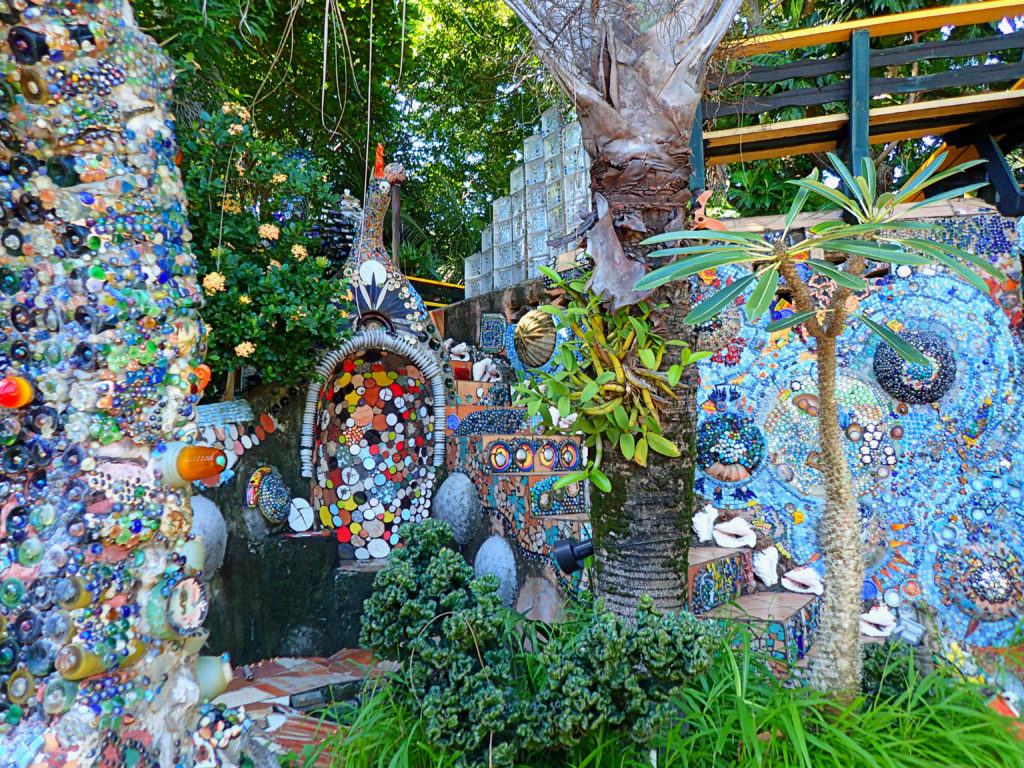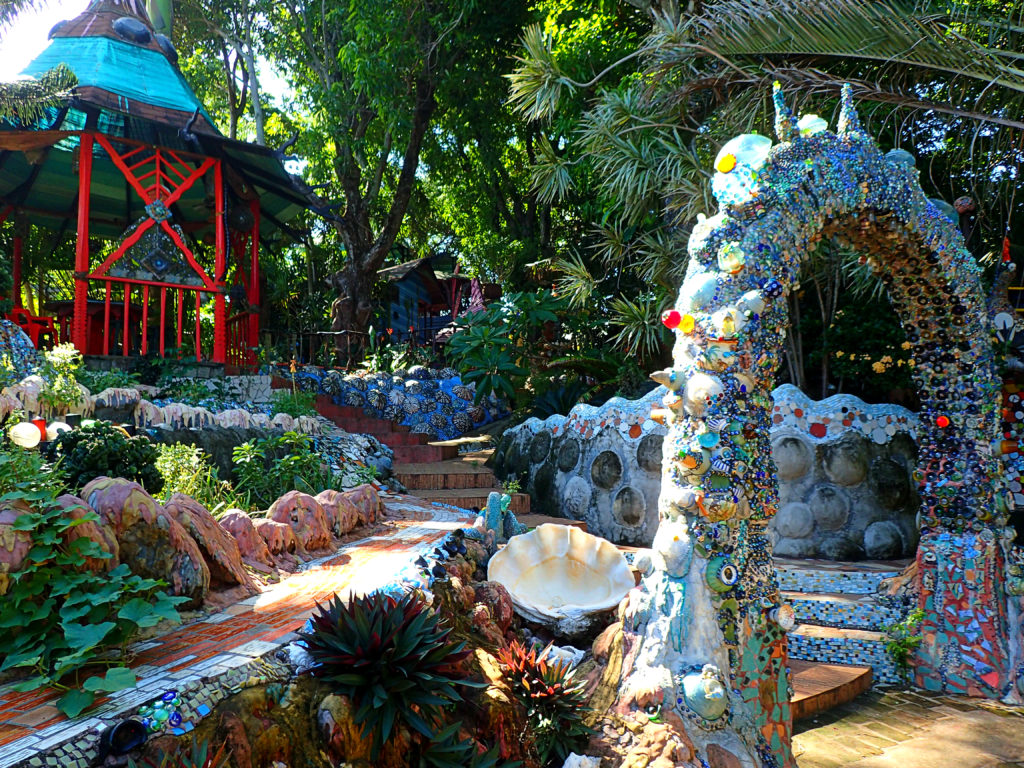 Log some hammock time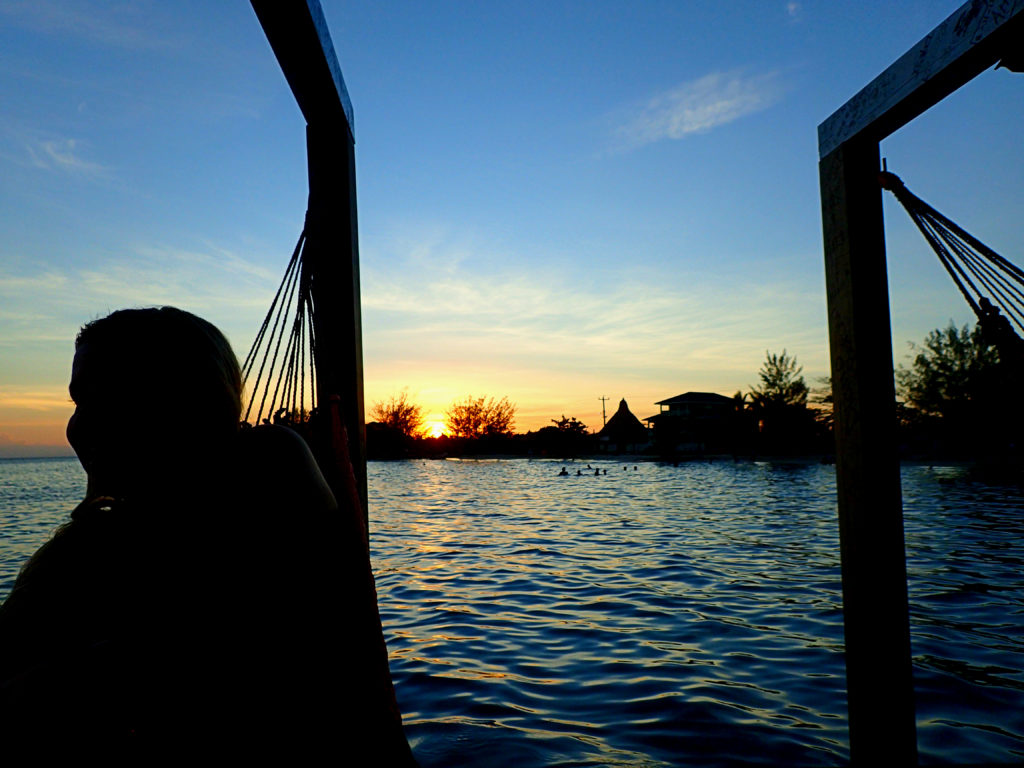 Party
Get to know the unique culture of the island
Utila is truly such a unique and interesting place. The locals are a mix of black, white, and Hispanic, which is different than mainland Honduras and the rest of Central America. Most speak both Spanish and English fluently, and many have strong Caribbean accents.
There are some cool, interesting, fun, and outright strange things to see and do on the island.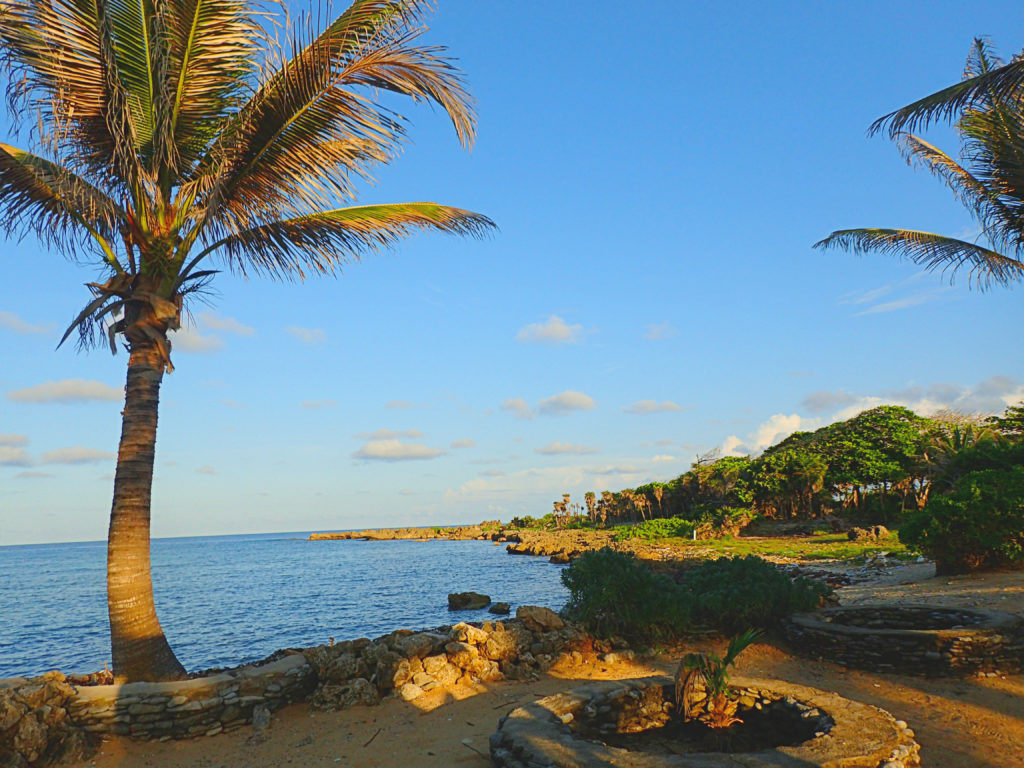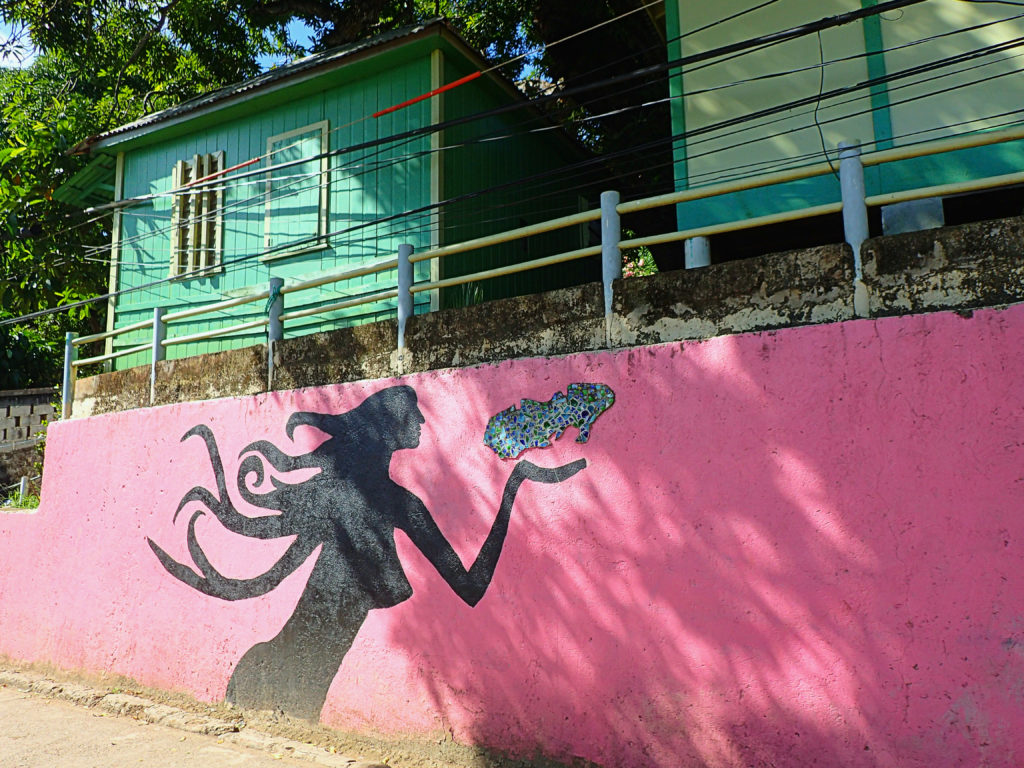 One of the things I most regret not doing is playing a round of mini golf. The Utila mini golf course was created by hand by a local artist, and is designed to look like the island of Utila itself. It's interesting to say the least!
Is it Safe?
Honduras is often considered to be one of the least safe countries to visit in Central America, and there certainly are some cities and neighborhoods that pose significant risks. However, Utila is probably THE safest location in the entire country, and I consistently felt very safe and comfortable while I was there.
It's a small island with a tight-knit community, and many of the locals know each other. Like anywhere else in the world, your highest risk of having a bad experience would be if you're out walking alone at night, especially if you clearly have a purse or other valuables on you.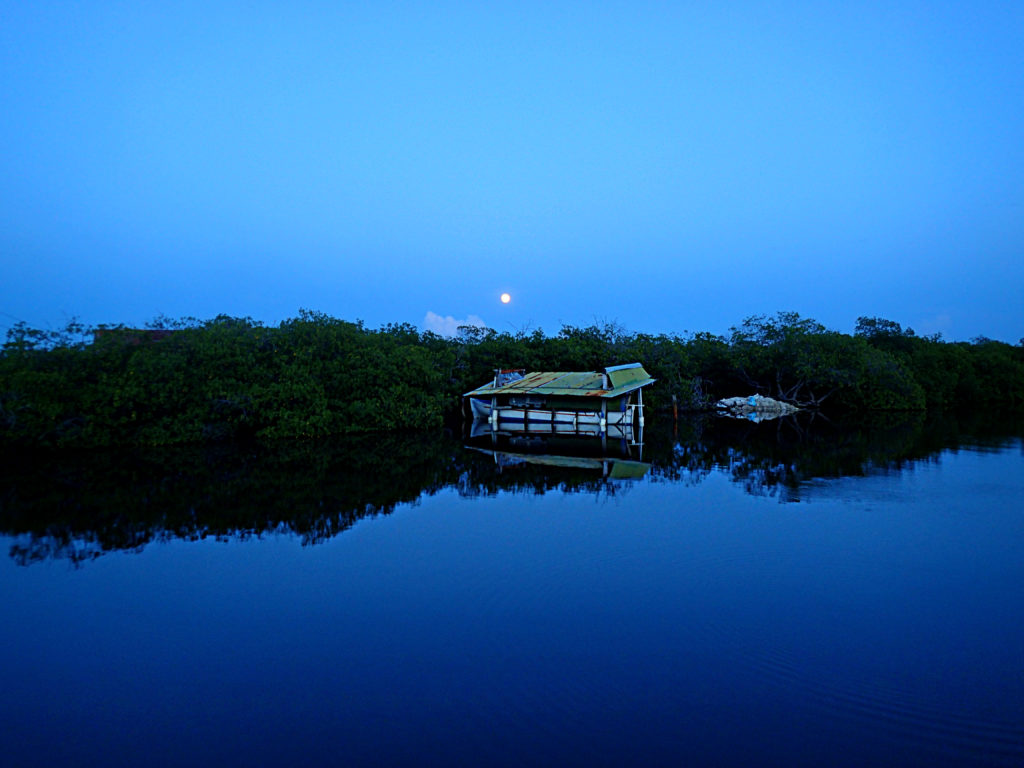 While crime-related issues aren't too much of a concern on Utila, health and physical safety risks can be more prevalent.
Scuba diving always poses some level of risk, so it's crucial to be a smart and conservative diver. Of course, there's also marine life that can sting, bite, and irritate your skin, including coral and barnacles (trust me, I got a huge raised rash along my entire butt and back…keep your distance from aquatic life!)
There are two main health clinics on Utila: the public clinic, and the community clinic. Unfortunately I had my fair share of experience with both, and while the public clinic is extremely cheap and does the trick, I felt much more comfortable at the cleaner and more updated community clinic.
---
Have you ever heard of Utila? Have you been? Would you want to go?