*Check out my REVISED 3 months in Central America packing list that I put together after my trip: 3 Months in Central America: What I WISH I Packed*
---
My backpacking trip through Central America officially begins today, which means that I'm all packed up and ready to go…a feat that was NOT even slightly easy to achieve.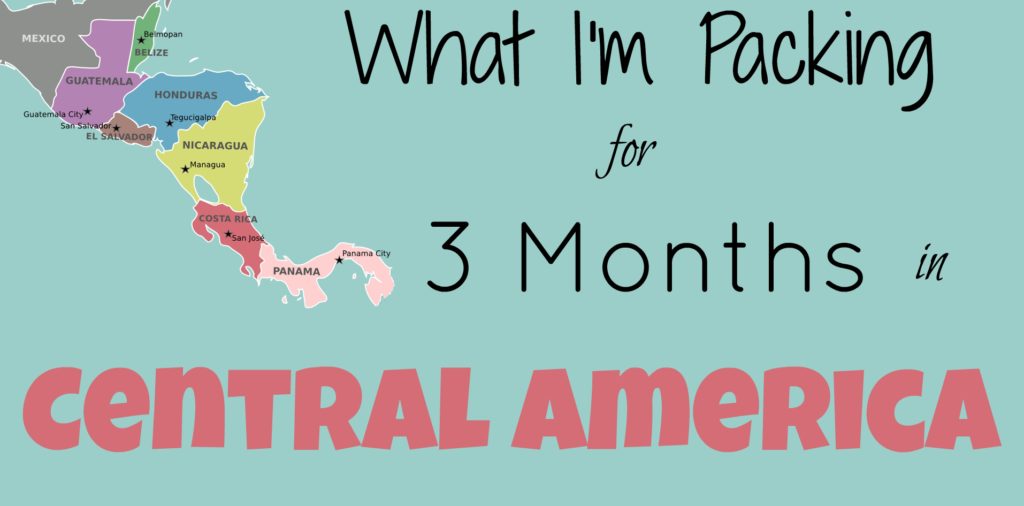 I'm a "carry-on only" kind of gal–yes, even for a multi-month trip like this one. Not only that, I also prefer strapping everything to my back rather than using a rolling suitcase, which means packing as lightly as possible so as to avoid throwing out my back while lugging around all of my possessions.
For the next few months, I'll be busing it through countries like Nicaragua, Guatemala, Belize, and Mexico. Although the region's tourism is increasing rapidly, it's an area that's still highly prone to petty crimes like theft and pick-pocketing, and I'm determined to keep my valuables (and myself) safe and sound while traveling alone throughout the region.
To complicate matters more, I'll be facing a surprising range of temperatures and climates, from the chilly & dry mountain air in Antigua to the humid heat of Isla de Ometepe.
These are the items that I'll be using to stay safe, organized and comfortable during my trip:
Clothing
I was determined to optimize my clothing assortment for this trip, and I actually think I was somewhat successful. My strategy was to pack very plain tank tops, t-shirts, shorts, skirts and pants, so that I could blindly select one top and one bottom and create an outfit that wasn't totally ridiculous.
I also packed five dresses, which admittedly is probably more than I need. BUT all of my other clothing items are very casual, so if I happen to need to dress up for a meal that doesn't take place at a street food stall, or if I find myself heading to a bar/club that's not my hostel bar, I'll have these dresses to fall back on.
Plus, those five dresses are complete outfits all on their own, which means I get more bang for my buck than I do with a top & bottom combo.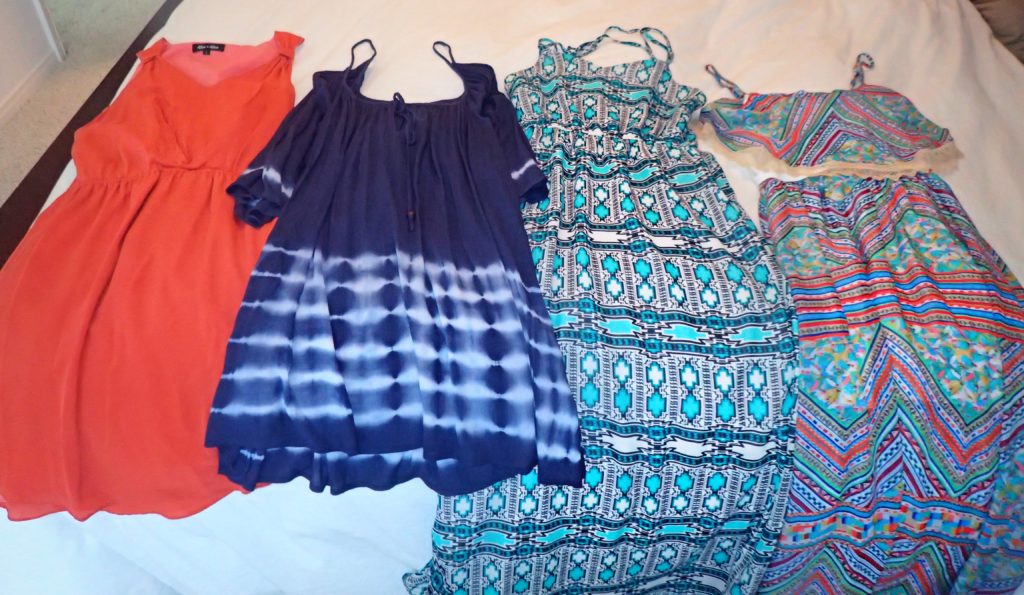 Dresses
Maxi dress x3
Knee-length dress x2
Bottoms
Yoga pants x2
Denim shorts
Loose cotton shorts
Athletic shorts
Maxi skirt x2
Tops
Tank top x5
T-shirt x3
Long sleeve shirt
Big t-shirt for sleeping x3
Workout tank top
Layering Pieces
Kimono
Sweater
Colorful scarf
Shoes
Reef Women's Ginger Drift Flip Flops – Black
Hiking sandals
Tennis shoes
Misc.
Underwear x18
Sports bra
Bandeau/bralette x2
Socks x4
Swimsuit x2
Sunglasses x2
There's probably an uber-minimalist packing expert out there somewhere who is cringing at the fact that I packed 18 pairs of underwear. But you know what? I'm going to be feeling clean and comfy for 18 straight days and I am totally cool with that.
Electronics
HP Notebook Laptop (super crucial for working remotely!)
iPhone 5s
Olympus TG-3 Waterproof Camera

Toshiba Canvio 750GB USB Portable Hard Drive

Kindle
 (stocked with plenty of good reads!)
Gear
I used to think packing cubes were one of those things that were a bit…unnecessary? Over the top? Diva-esque?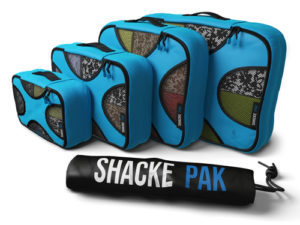 The truth is, these packing cubes are a GAME CHANGER. This set comes with one extra-large, one large, one medium and one small cube, as well as with a small bag for dirty laundry. No more rummaging through my bag searching for that one pair of shorts, or that one t-shirt.
It's a total time-saver, and brings me continuous organizational bliss.
Figuring out a safe way to secure my luggage and my valuables while traveling is always a challenge for me, especially when I'm staying in hostels. While hostels do typically provide small safes, it's not like you can fit your entire backpack in there, and I would prefer not to have anything stolen from my bag, including the bigger items that can't be stored in a safe. And often times, the safes are too small to hold my laptop!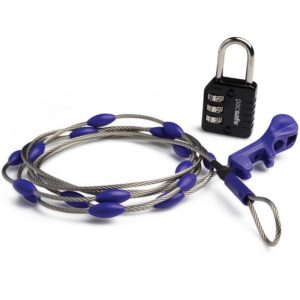 To use this Wrapsafe Cable Lock, you wrap the cable around your luggage, and secure it to any permanent fixture. This could be a water pipe in the bathroom, or a bedpost in your dorm or guest room.
Since it's so small and portable, you can even take it on-the-go to secure your bag on the beach while you go for a swim in the ocean, to secure your luggage to your seat while you walk around and stretch your legs during a long train or bus ride, or even to secure your bike in public. I'm totally obsessed with it, and wouldn't travel without it now.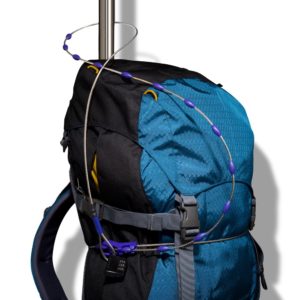 While the Wrapsafe is great for making sure no one snatches up your bag, it doesn't prevent them from unzipping your bag. For that, I use these handy little luggage locks. They come in a pack of two, so I use one for my backpack and one for my smaller personal items bag.
When I use these locks and the Wrapsafe together, I feel reassured that no one can a) Unzip my backpack while it's sitting in my room, or b) Grab the whole thing and run.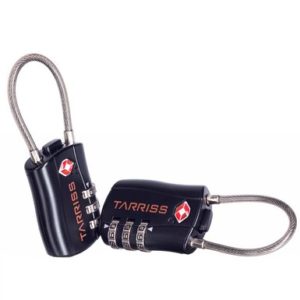 These two products together are cheaper than many of Pacsafe's other popular products, and they really make me feel like my valuables are secured. While a truly determined professional thief would certainly be able to break through these locks with the right tools, the more opportunistic thief, who's only on the lookout for the easiest thing to steal, is likely to be deterred.
This lightweight, compact, quick-dry towel is a must-have for anyone who's going to be frequenting hostels. It's much easier to roll up and stash in your backpack than a regular cloth towel is, and the fast drying microfiber means that you don't have to worry about carrying a damp, stinky towel around all the time.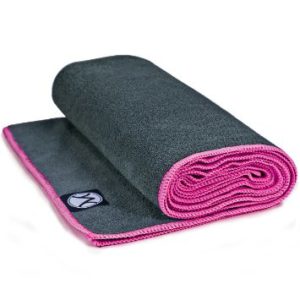 It's an unfortunate truth that females traveling alone need to take extra precautions to protect themselves on the road. That's why I carry this safety whistle from Acme. At the very minimum, it reassures me that I can attract attention if anyone is ever threatening me, harassing me, or hurting me.
Not only that, but if I ever get lost or stranded somewhere, this whistle will allow to me make a lot more noise than I probably could on my own. Let me tell you, this baby is LOUD.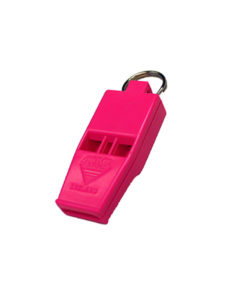 Other Gear
Power converter
Money belt
Spanish phrase book
Passport
Sleep mask
Ear plugs
Toiletries
Mini bottle of shampoo, conditioner, and face wash
Deodorant
Toothpaste
Makeup bag
Face lotion
Mini bottle of body lotion
Dry shampoo
Hairbrush
Razor
Advil
Band-Aids
*Whew* And that's a wrap! Next time you guys hear from me, I'll be posting from colorful Granada, Nicaragua.
Make sure you're following me on Instagram, Twitter, and Snapchat @WanderinBlonde for live updates!
---
So, how did I do? Did I pack too much? Did I pack the right things? Give it to me straight!
*This blog post contains affiliate links. If you make a purchase using my links, I'll make a small commission at no extra cost to you. Thanks!*