On this blog, I have branded myself as a "part-time traveler."
Which, by the way, I totally am. I'm not a "digital nomad", or someone who calls a new country home every month. I have an apartment, a boyfriend, a car, and a job all conveniently located together in the bustling city of Houston, Texas.
Well, until last week, that is.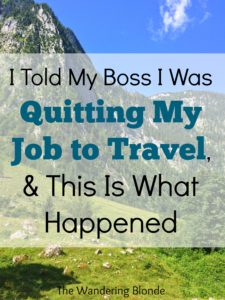 When I decided to book a one-way ticket to Nicaragua, I was simultaneously disrupting one key part of that equation: I was going to have to quit my job.
I didn't view quitting my job as a permanent fix; it was simply something that needed to happen in order to take this multi-month trip that I've always dreamed of. I had the savings to afford the trip as well as some expenses after I returned, although I totally planned to find a new source of steady income in Houston when I got back.
Cool. Groovy. Solid plan, right?
Um, except the part where I have to tell my boss that I'm no longer going to be working for her.
* Cue mental breakdown *
The Lead-Up
It's important to note that my boss is not a monster. She's actually amazing, and as the date of me giving her my three-weeks notice drew closer, I was beginning to have more and more anxiety about it.
I was absolutely terrified about disappointing her or letting her down, as well as of placing an extra burden on her or my team members by leaving. Oh, and of stopping the flow of my one and only source of steady income.
I had savings, but what if when I returned from my trip, no one wanted to hire me? Like, ever? What if I never had a job or money ever again, and my boss and all of my co-workers hated me for abandoning them, and I had to live the rest of my days like a leech, draining the financial resources of my boyfriend and parents?!?!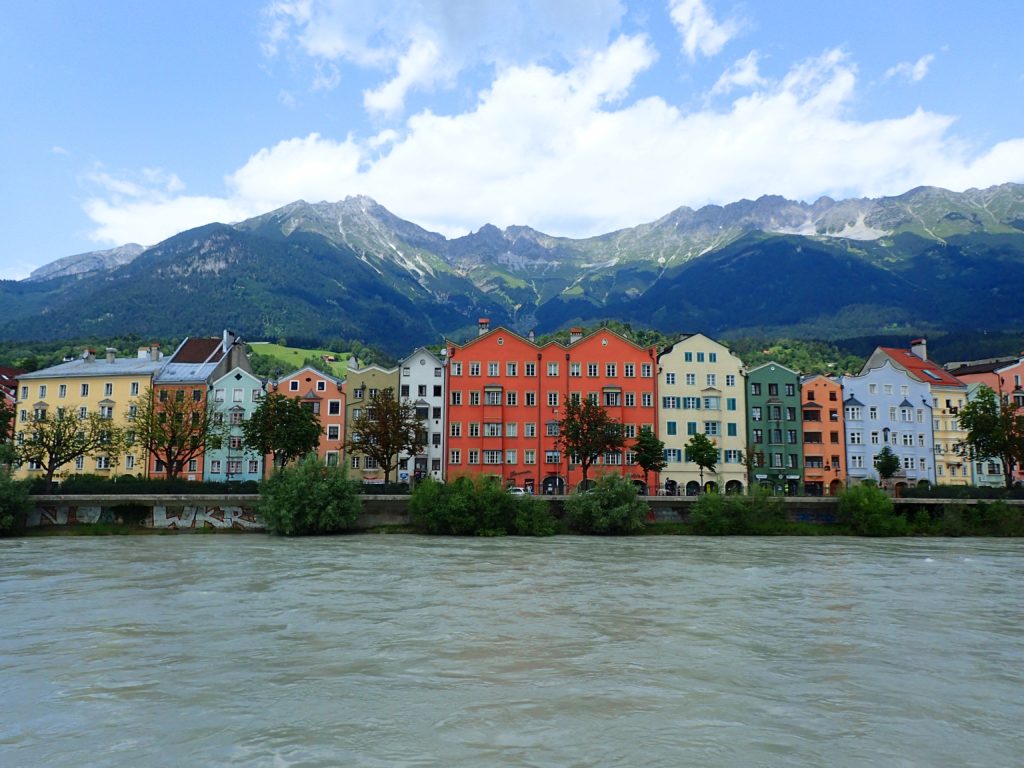 I kid you not, these were the thoughts that plagued me throughout the days leading up to "the talk" with my boss.
If you've never had to quit a job, count yourself lucky. The guilt, stress, anxiety, fear, and self-doubt literally kept me awake at night for weeks.
But eventually the day came when I had to let her know what was up. I was set to leave in three and a half weeks, and I wanted to give her three weeks of notice to make the transition as easy as possible on her.
So, I sent her a simple email: Do you have some time to chat this week?
She responded by sending me a meeting invite for the following morning.
It was now or never.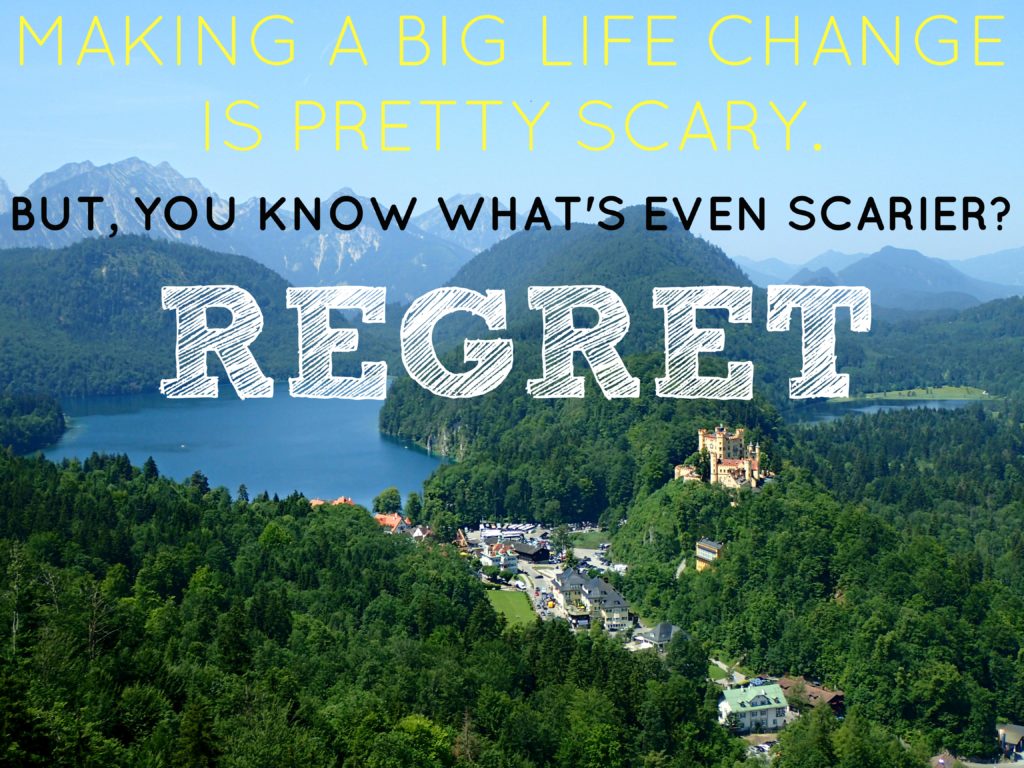 The Talk
Me: I have something that I need to talk to you about.
Boss: Okay.
Me: I want to start off by saying that I love working here. I love working for you, and working with the other team members, and I am so grateful for all of the opportunities that you've given me here. But…I need to tell you that I'm giving you my notice to leave this position.
Boss: ….
Me: It's not because of another job opportunity, it's actually because of something a little more personal. You know that I've had some really amazing opportunities to travel this year (See: Thailand, Germany, Austria) and those trips have only made me more passionate about travel. I've really been wanting to take a longer trip abroad, and I've thought a lot about it, and I really feel like now is the right time in my life to do so.
Boss: ….
Me: So, I'm planning to take a trip to Central America for several months, and I'm planning to leave in September. I wanted to give you enough notice, to make sure that we have time to transition my projects to other team members or begin looking for my replacement. I'll still be able to work here for three full weeks…assuming that's what you want. Obviously, it's your decision and I'll respect whatever you want me to do, but I really do want to make this process as easy as possible for everyone else.
Boss: Wow…Kelly, I AM SO PROUD OF YOU. This is going to be an amazing opportunity for you, and you're right, this is the perfect time for you to have this experience in your life. Of course, we're going to miss you a lot, but I think this is going to be really amazing for you.
Me (internally): ?!?!?!
Me (externally): Thank you so much! I'm so glad to hear that.
Boss: But, I can't accept your resignation.
Me: *awkward nervous laugh*
Boss: No, really.
Me: *smile, nod, wait*
Boss: You know, there really is plenty of work that can be done from anywhere in the world. If you ever get bored down there in Costa Rica or wherever, give me a call and I'll be happy to give you some work. We could even come up with a schedule in advance before you leave. Just something part time, and you could work remotely. What do you think?
Me (internally): !!!!!!!!!!!!!!!!!!!!
Me (externally): Yes, absolutely! I would love to continue to help out in whatever way I can. And I'll definitely have free time while I'm there, so I would love to keep working as a part of your team. That would be amazing.
Boss: Great! Work out a plan and let me know what you come up with. You can work as much or as little as you want. Whatever is best for you, I'm happy to do. And I'm really happy for you and this new opportunity that you have before you. It's going to be incredible.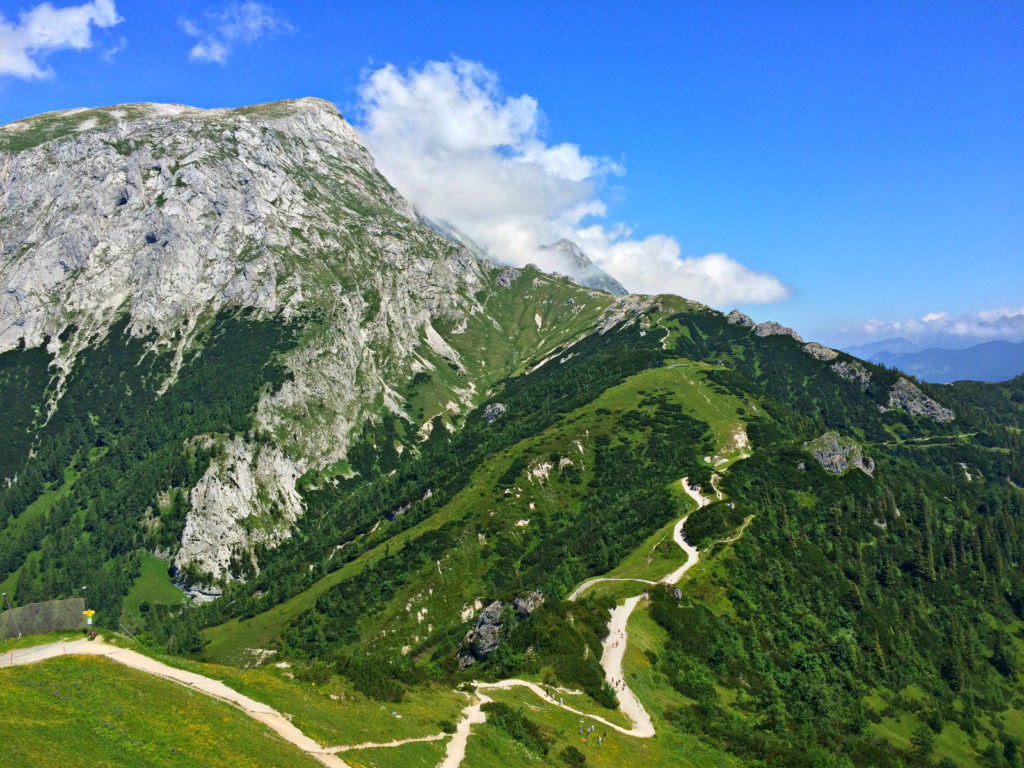 The Afterthoughts
Disclaimer: The above conversation is NOT a work of fiction.
This. Literally. Happened.
I just might be the luckiest girl in the world.
I mean, I've spent MONTHS stressing, budgeting, and deciding whether or not I was really okay with giving up my only source of stable income.
I was completely terrified of being broke, but ultimately I decided that giving up my job was worth it in the end. I was going to follow my dreams and pursue new opportunities, and if that meant stressing about money for a while, so be it.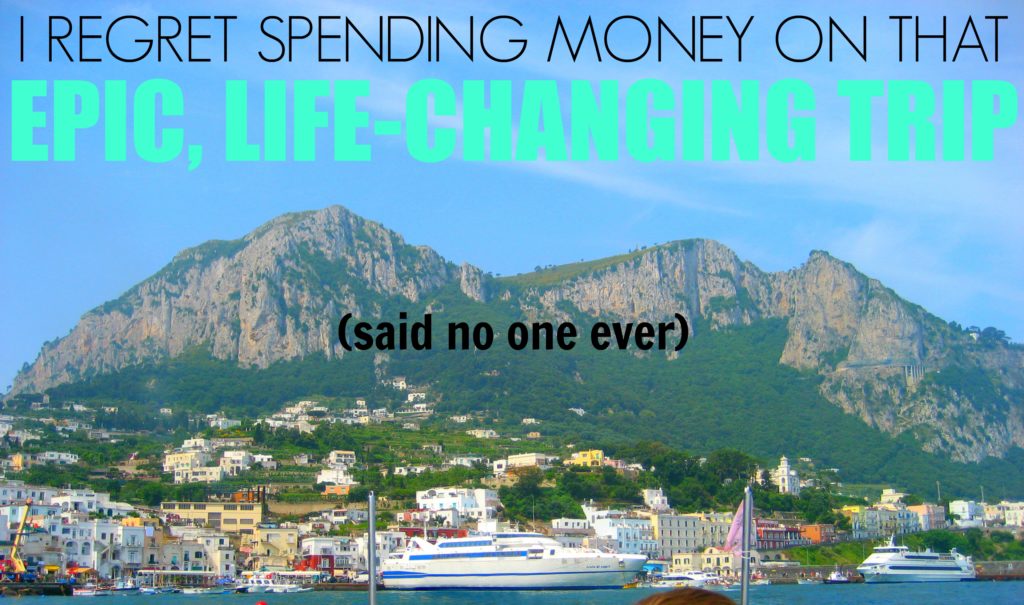 I've spent the last few weeks seriously hustling to find ways to make money on the road. I've been snapping up freelance writing gigs whenever possible, and exploring my options for making an income remotely.
And all this time, the most viable option was right there under my nose. And I never even thought to ask for it.
Seriously, why didn't I think of this before?
Instead of jumping straight to quitting my job, why did I never think to ask my boss for the option to work remotely?
What's the worst that could have happened? Probably that she'd say no and fire me for even asking…which would land me in essentially the same situation as if I'd just quit.
But the best case scenario? She'd say yes! (Which magically ended up happening even though I wasn't smart enough to ask. Dear Boss, if you're reading this, you are THE BEST).
The moral of the story?
Aim high. If you're thinking about quitting your job to follow your dreams but would prefer to keep making money by working remotely, learn from my mistakes. Just ask the question, and see what happens!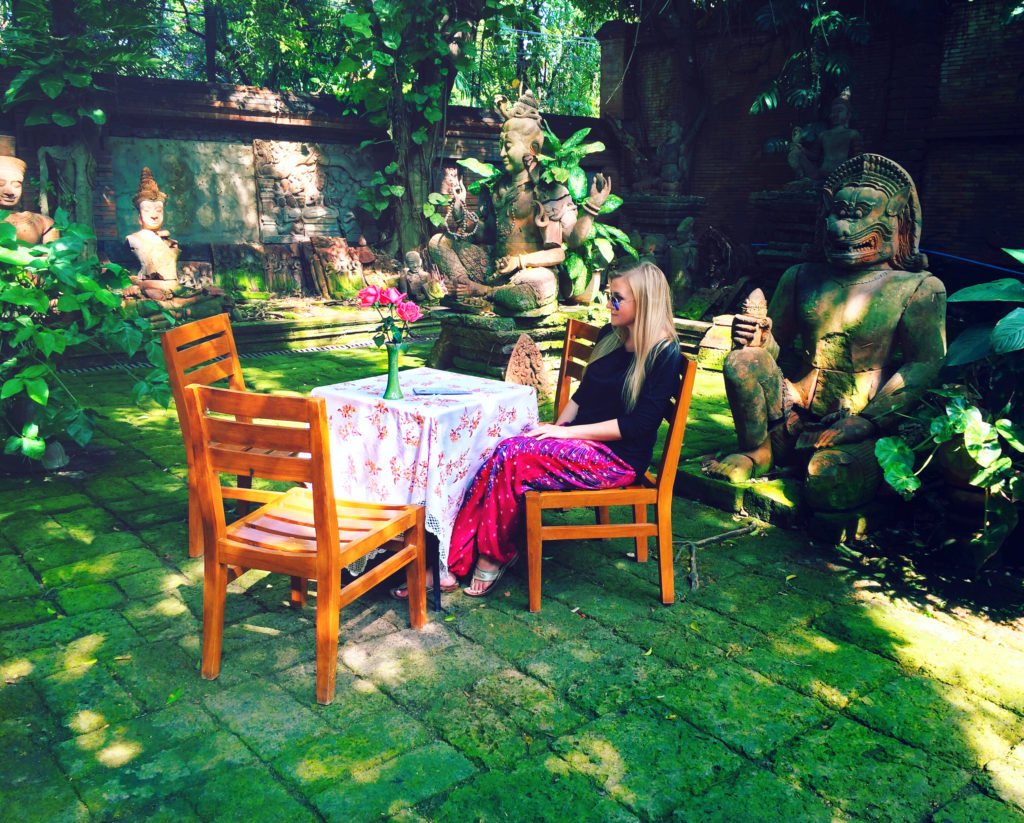 I have heard PLENTY of stories about people working remotely with their boss's permission, but for whatever reason, I just never thought that could be me. I guess I never had the confidence or self-esteem to think that I was worthy of such a privilege, or that I deserved it.
How sad is that?!
I got lucky that this opportunity fell directly into my lap instead of passing right over my ultra-oblivious head, but in retrospect, I wish that I had had the foresight (and the self-confidence) to ask for this opportunity myself.
But, at least I did have the foresight to give my notice in a courteous and humble way, rather than throwing my papers in the air, yelling"I CAN'T TAKE IT ANYMORE" and quitting on the spot. So, I think there are really two lessons here:
If YOU are thinking about quitting your job to travel:
1. Consider asking for a remote job option first, because you never know what will happen.
2. Don't burn any bridges, because you never know what will happen.
As for me, I'm officially location-independent and ready to start making money on the road! Let's see how this goes…
---
Have you ever quit a job to travel or follow another passion? What happened? Do you or anyone you know work remotely?