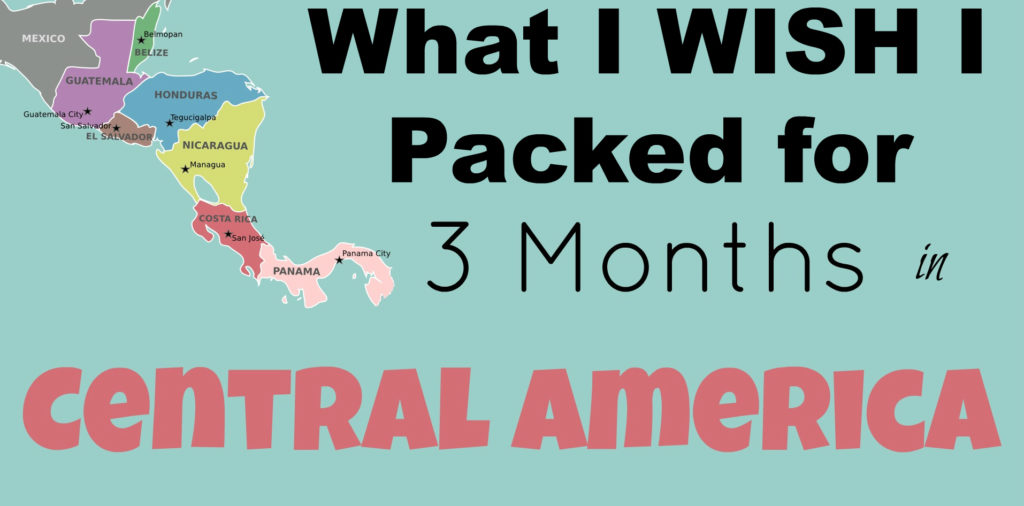 It's been more than a year since I first touched down in Central America for my 3 months of travel there, which actually seems CRAZY when I think about it.
Those few months of traveling in Latin America somehow felt slow and leisurely and seemed to stretch on forever, but the months since my return have somehow flown by. Like, have I really been back for 9 months already?!
Anyways, I've received loads of emails about my original Central America packing list, which I published before my trip. Quite a few of those emails have expressed interest in a follow up post, i.e. how successfully did my initial packing list actually work out for me on the road?
Well, today's the day my friends – more than a year after hitting "publish" on that original packing post, I'm finally diving into the nitty gritty details about what I'm glad I packed, what I wish I had packed, and what I absolutely regret packing.
Note: This packing list is a good starting point for a wide range of Central America trips, whether you're spending two weeks in Nicaragua, a month in Guatemala, or multiple months exploring the whole region. Just adjust as needed!
Here we go!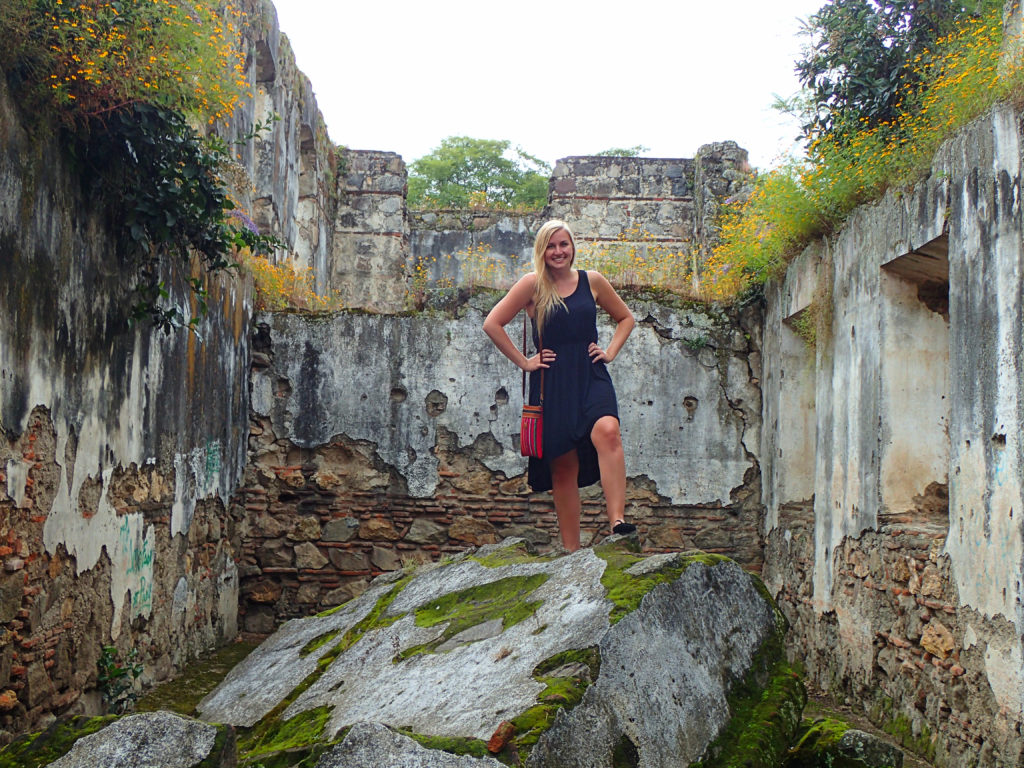 (Scroll straight to the bottom if you want to skip the explanations, and just see the revised packing list)
I'm super GLAD I packed…
I enjoyed plenty of downtime in Central America – lazy days soaking in the sunshine by the pool, by the ocean, in hammocks, on patios…well, you get the idea.
In fact, I read TEN books during my 3 months in Central America, meaning that I probably would have gone stir-crazy without my Kindle
 (or, you know, my back would have snapped in half from the weight of carrying 10 books around all the time).
Have you ever dreaded opening up your backpack to look for that one specific shirt you want to wear, because you just know it's at the bottom of your pack and you're going to have to take everything out to find it, even though you spent so long getting everything to fit in there in the first place?
If so, allow me to introduce you to the magic of packing cubes.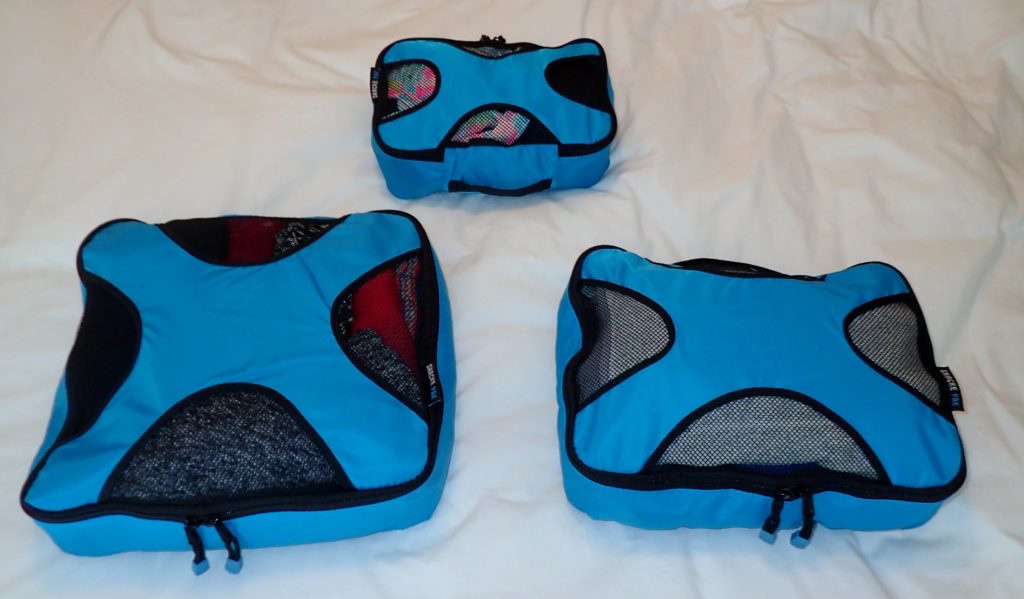 I honestly don't think I could have squeezed all of my clothes, toiletries, electronics, and other belongings into my backpack without these packing cubes
. They also made staying organized and finding exactly what I needed a breeze throughout my whole trip.
Plus, they come with a fold-up laundry bag which made keeping my dirty, sweaty clothes away from my clean clothes refreshingly easy.
Guys, this thing is the Bomb.com, for realz.
Basically, you wrap the cable around your luggage and use the locks to secure it to something stationary in your room (a bed post, a pipe, etc.), so that someone can't just pick up your backpack and walk off with it.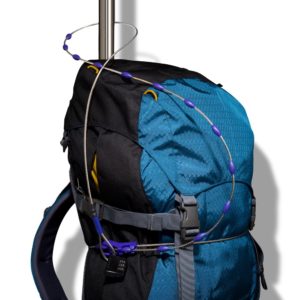 I stayed in a few hostels in Central America that only had super tiny lockers or didn't even have lockers at all, and I felt so much more secure leaving my backpack out in the dorm room when I went out exploring thanks to this cable lock.
18 pairs of underwear
So, I have NO idea what's considered "normal" when it comes to packing underwear for multi-month backpacking trips, but I have a feeling it's significantly less than what I packed.
I mean, I packed 9 tops and 7 bottoms for ~ 90 days of travel…surely the appropriate number of underwear needed is somewhere in that same range, right?
NOPE. I was feeling fresh, clean, comfy, and awesome every day thanks to those 18 pairs of panties. No regrets, guys, no regrets.
A cardigan, socks, yoga pants
Although Central America was scorching hot in general, there were a few surprisingly chilly days (hello, nights on Lake Atitlan). That said, I was SUPER glad that I packed several pairs of socks, a pair of comfy yoga pants, and a light cardigan to stay warm on those unusually chilly days. Layers are always worth the space!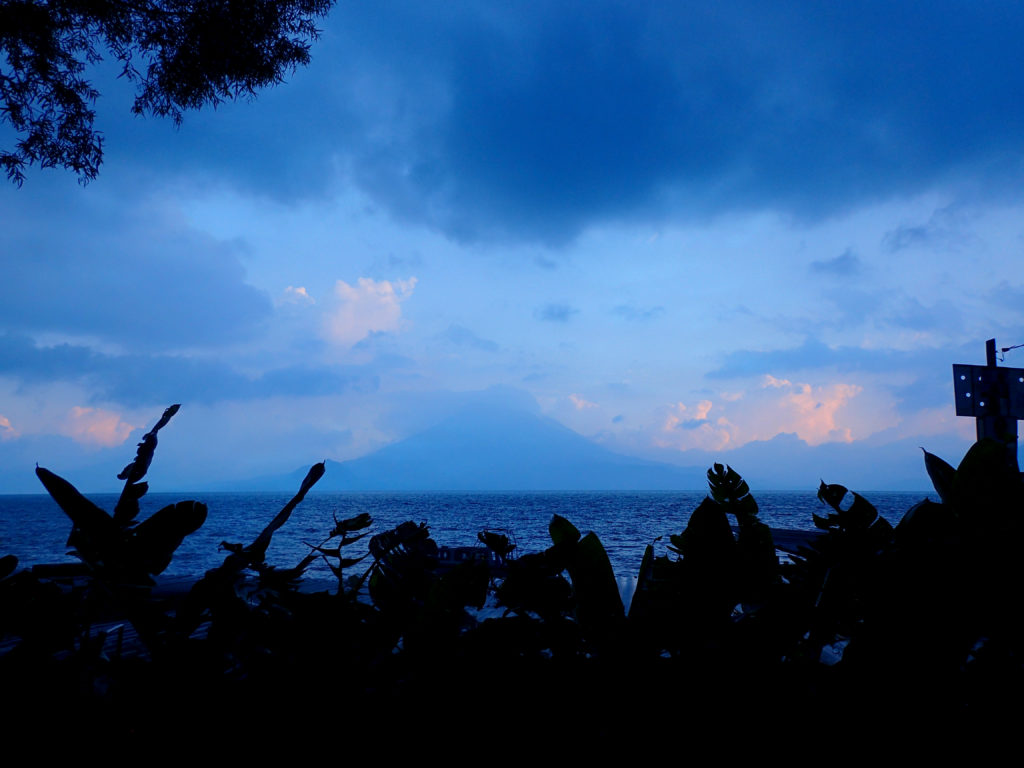 Traveling with a portable hard drive
 was a necessity for me on this trip, since I was working remotely and needed to ensure that all of my work projects were safely backed up, in case anything happened to my laptop (heaven forbid!).
But it also allowed me to easily store thousands of photos and hundreds of movies without worrying about running out of storage space, making this hard drive worth its weight in gold.
Guys, I freaking LOVE this camera
. It's lightweight, easy to carry around, waterproof, extremely durable (i.e. don't worry about letting it bounce around in your backpack, or dropping it on a hike or something), comes with a variety of settings, and is an all-around great camera for travelers who want to take nice photos but don't want to travel with or use a DSLR.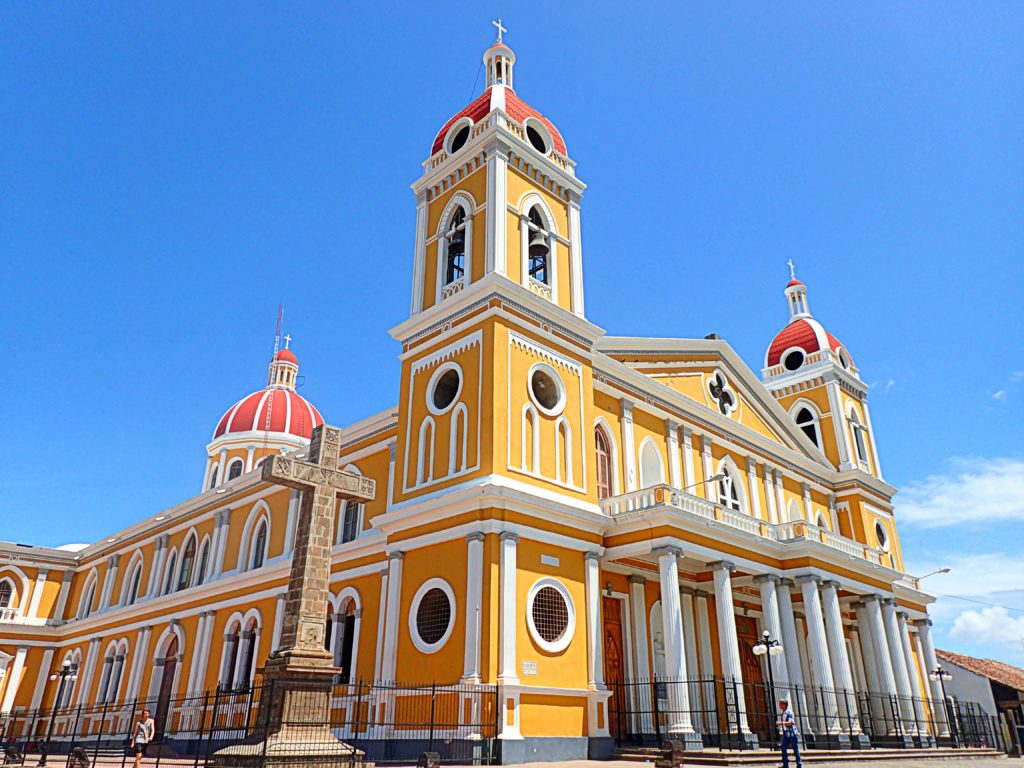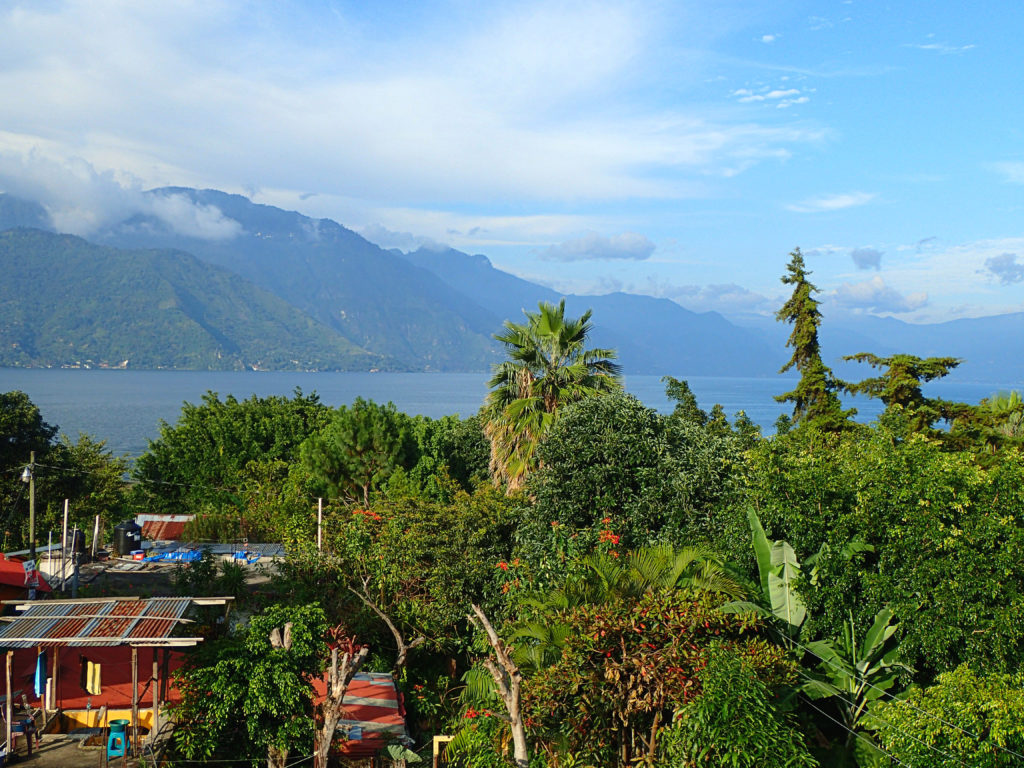 All of the images on this blog are taken with either this camera or my iPhone, and I'm always super happy with the quality!
I WISH I had packed…
At the time of my trip, most of the Central America guidebooks out there didn't have great reviews, and didn't seem recent enough to warrant a purchase. Well, this was an oversight that I ended up MAJORLY REGRETTING.
I've traveled without a guidebook before, but not having my own guidebook for this particular trip ended up being a huge headache and making things so stressful because 1) I ended up changing my travel plans a lot once I got there, and 2) the WiFi connection wasn't great in most of the hostels I stayed in, meaning that researching new travel route options wasn't has easy as I thought it would be.
Luckily for you all, Lonely Planet just released a brand spankin' new Central America travel guide! Lonely Planet: Central America on a Shoestring officially hits the shelves on October 18, 2016, but you can pre-order now. Although I haven't used this travel guide personally, I still highly recommend using this (or any other guidebook) rather than not using one at all!
More swimsuits
Had I known I would spend 2 months living on an island and scuba diving every day, I MIGHT have thought about packing more than 2 swimsuits!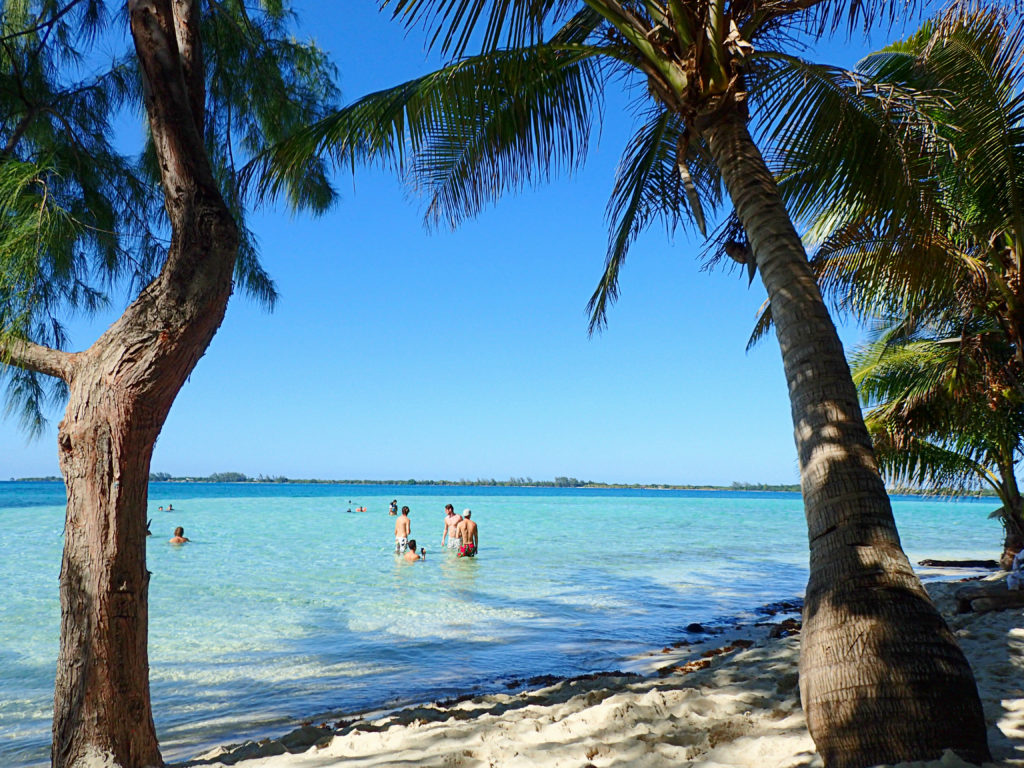 Over the course of those 2 months my swimsuits became pretty stained, ripped, and bleached from the sun. Depending on where you're going in Central, swimsuits are small and light enough that it might be worth packing multiple options.
If you're not planning to hit up any lakes or coasts that's a different story, but if you're thinking of soaking in as much island time as I did, take a note from me and pack enough extras.
More shorts.
As far as bottoms go, I packed one pair of jean shorts, one pair of soft cotton shorts, one pair of athletic shorts, two pairs of yoga pants, and two maxi skirts.
In retrospect, I wish I had only packed one maxi skirt and one pair of paints, and brought at least 2 extra pairs of shorts.
Why? Central America is HOT, and wearing long pants/skirts is miserable. Enough said.
Why oh why did I pack…
Dresses NOT made from light, breezy materials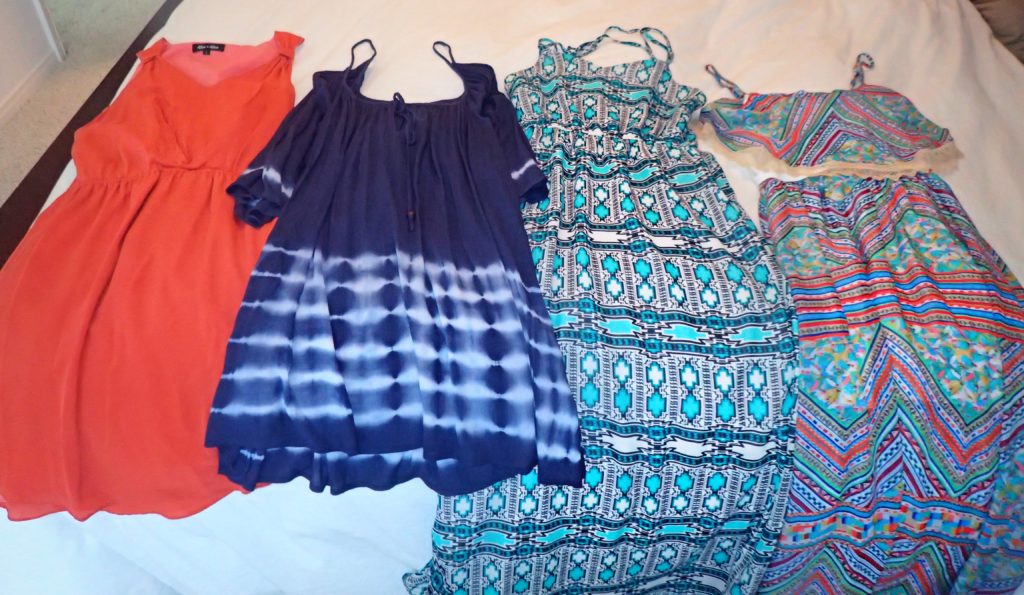 All in all, I packed 5 dresses for this trip – 3 maxi dresses, and 2 knee length dresses.
I ONLY WORE ONE OF THESE DRESSES OUT OF THE ENTIRE 3 MONTHS.
(I also purchased 2 new dresses for a grand total of $20 once I got there)
Y'all, see those 4 dresses in the picture above? The ONLY one that I actually wore was the off-the-shoulder blue tie-dye dress.
Why? It was loose, light, comfy, breezy, and didn't make me want to die as sweat poured out of every pore in my body in the the land of 98% humidity and no A/C.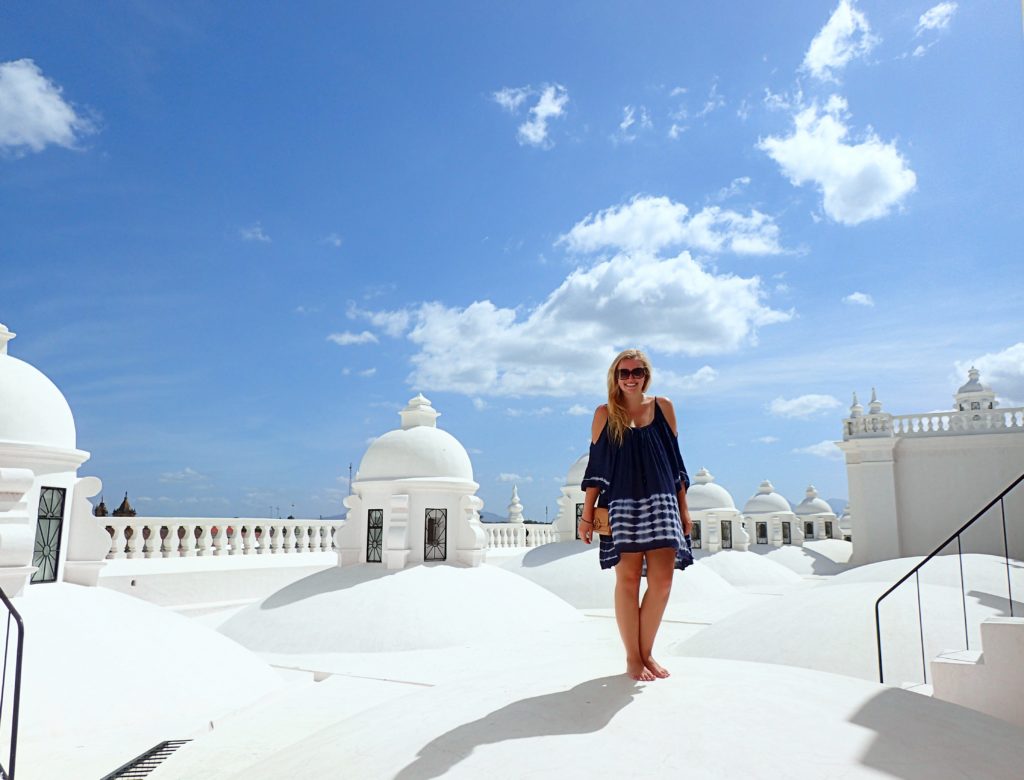 Guys, Central America is soooo hot and the thought of wearing those other dresses in the picture (more form-fitting, a material that doesn't handle sweat well, a little too fancy for the streets of Guatemala, etc.) was so so so unappealing.
Honestly, 4 out of those 5 dresses ended up being a literal waste of space. While I still think packing some dresses is a great idea, I recommend making sure that they're:
Not too fancy for the region. Those dresses that I packed are ones that I wear out to dinner here in the States, whereas I ended up dressing super casually 99% of the time in Central America.
Are comfortable to wear in the heat and humidity
Aren't too tight or revealing (prevent cat-calling and visible food babies in one slick move, y'all!)
A scarf???
Granted, this wasn't some kind of super wintery knit scarf or anything, but instead was a light, colorful summer scarf that I thought I could "throw on" as on accessory over my super plain outfits to "mix things up and add some color."
…Hah, nope. Turns out this is a not a thing that I will literally ever do.
The takeaway from this? Don't pack anything that you think will be convenient on your long backpacking trip if it's something that you've never actually worn/used before. If you wouldn't feel comfortable wearing it back home, you probably won't feel comfortable on the road, either.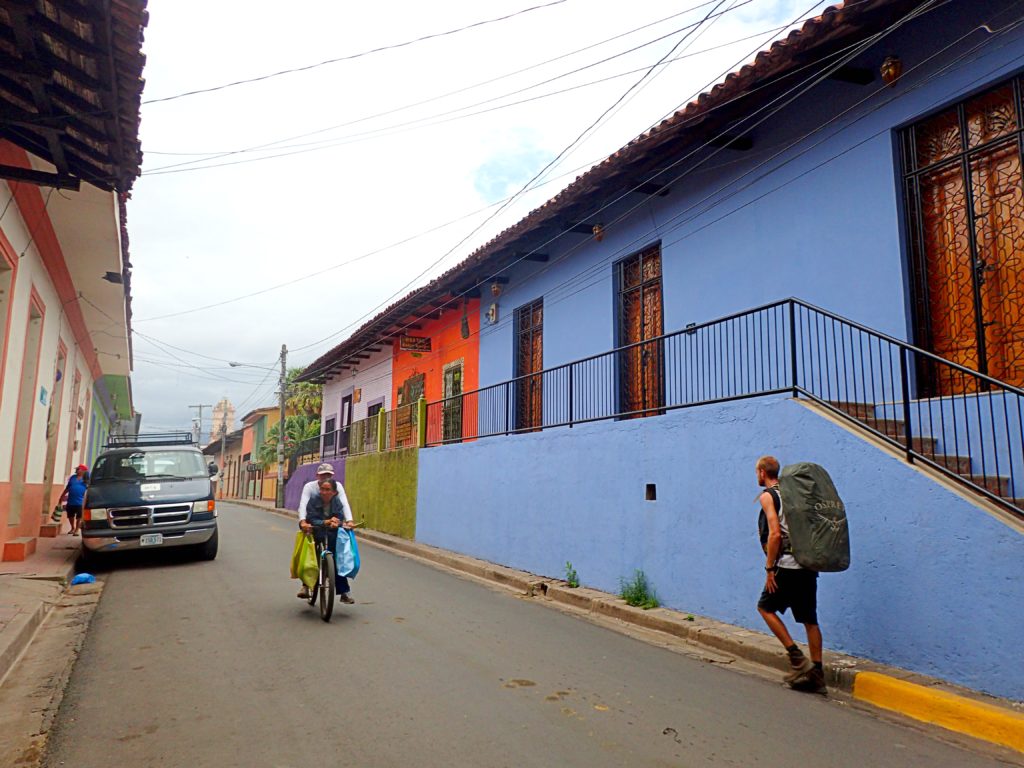 ---
Revised Packing List: 3 Months in Central America
Clothing
Dresses
Comfy, loose, cotton dresses x4
Bottoms
Yoga pants
Loose, comfy, lounge pants
Denim shorts x2
Loose cotton shorts x2
Athletic shorts
Maxi skirt
Tops
Tank top x6
T-shirt x3
Sweater/cardigan
Rain jacket
Shoes
Tevas hiking sandals
Tennis shoes
Misc.
PJs x2
Underwear x18
Sports bra
Bandeau/bralette x2
Regular bra
Socks x4 (pairs)
Swimsuit x3
Sunglasses x2
Electronics
Gear
Toiletries
Mini bottle of shampoo, conditioner, and face wash
Deodorant
Toothpaste
Makeup bag (NOTE: I hardly ever wore makeup on this trip, but it was nice every now and then)
Face lotion
Mini bottle of body lotion
Dry shampoo
Hairbrush
Razor
Advil
Band-Aids
---
Pin It!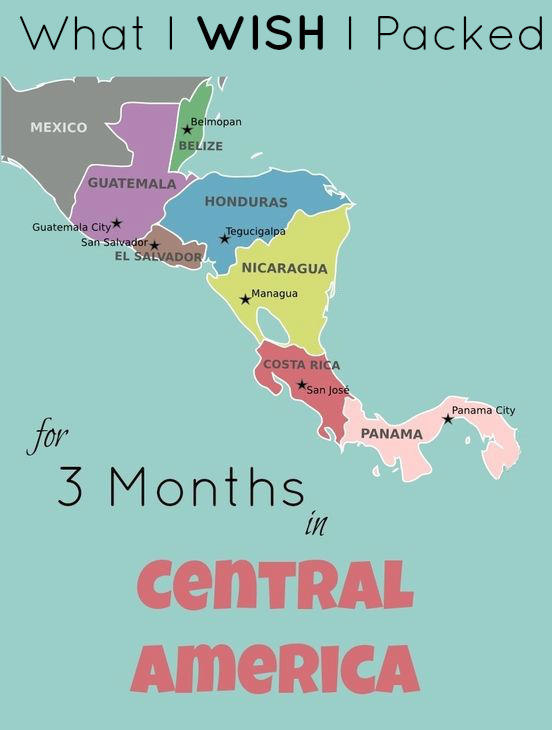 ---
What do you think of this revised Central America packing list? Do you normally wish that you had packed different items after returning from a trip?
*This blog post contains affiliate links. If you make a purchase using my links, I'll make a small commission at no extra cost to you. Thanks!*
---
Let's Connect!