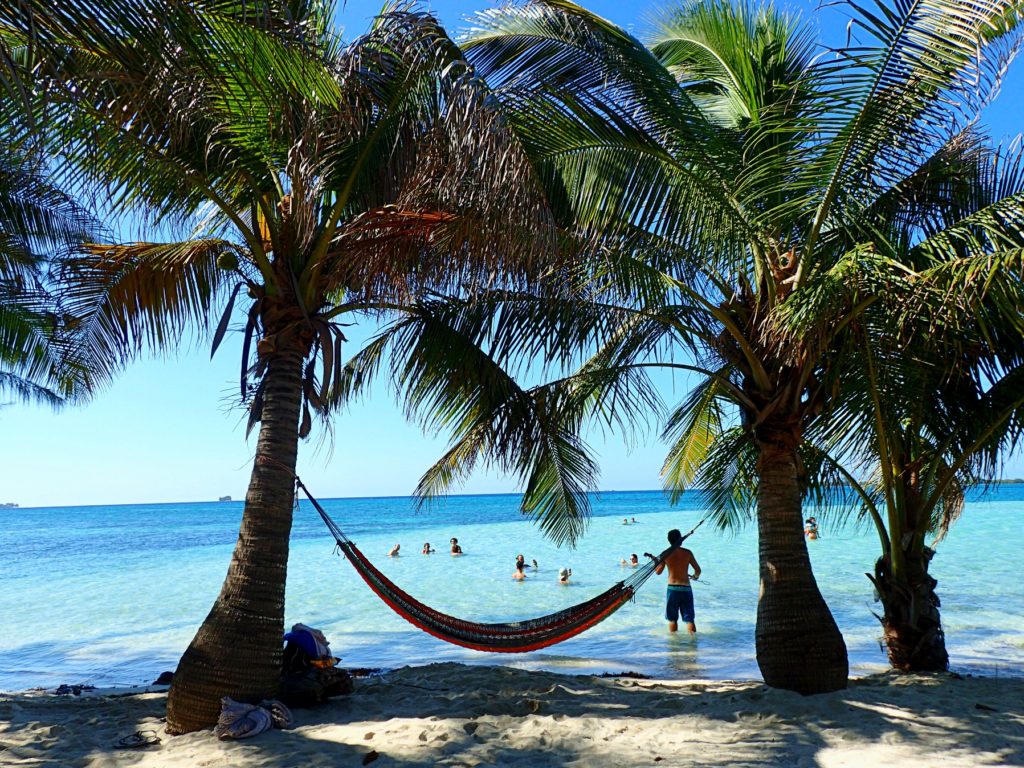 "Quit your job, sell your stuff, travel the world."
This motto has been making its rounds on the internet for a while, and it's not hard to see the appeal. After all, who doesn't want to ditch their day job and spend the next year backpacking around the world?
Actually, it turns out that a lot of people don't!
While it sounds great in theory (and while I personally loved leaving my own job to travel for several months) there are endless reasons why some people will never do it.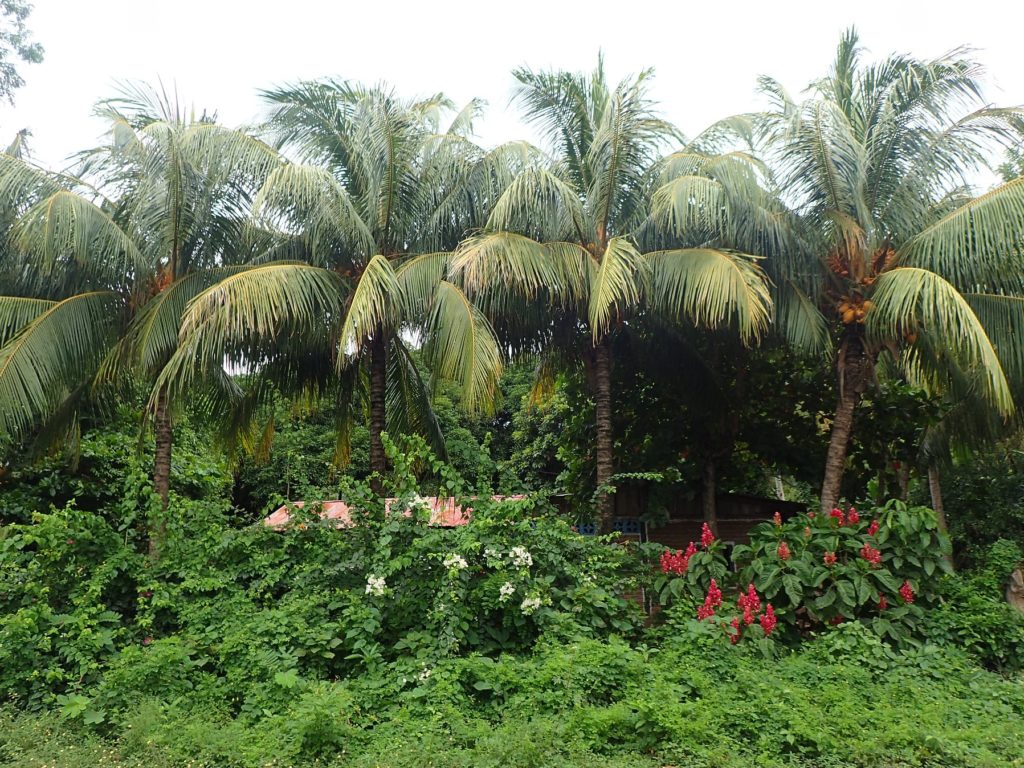 Maybe their desires for financial stability, a nicely cushioned savings account, and a career that makes them feel good about themselves are greater than their desire to go traveling. Maybe they have an existing responsibility to care for a child or another loved one. Maybe they're not comfortable with leaving home for such a long period of time. Or maybe they're just simply not interested in long-term, multi-month travel.
The truth is, 99% of people who love travel and are interested in traveling will probably never sell their car, ditch their fiance and hit the road. And there's nothing wrong with that.
While giving it all up to be a full-time traveler can be very fulfilling, there's something to be said about finding a balance somewhere in the middle, too.
…After all, that's the philosophy The Wandering Blonde was founded upon!
As I wrote nearly one year ago on my About Page, "This blog is the story of my endeavor to balance a "normal" lifestyle with an adventurous spirit. My hope is that my travels and stories will inspire others to see more of the world, without feeling required to give up the comforts of home in the process."
And for me, it's important to stay true to that vision and mission.
40% of The Wandering Blonde readers are from the United States, and given our depressingly low number of average vacation days here in America, that means that many of my readers are likely working with just 10 vacation days each year.
While I hope that my backpacking stories can be entertaining for all, I want to make sure that I'm also providing practical, usable advice for my readers…which means putting the backpacking talk on hold from time-to-time, and instead focusing on providing information that is relevant to my audience.
So, for all of my readers who aren't full-time travelers (I know there are many of you!) here's how you can make the most of those 2 vacation weeks this year:
Choose long-weekend trips over full week trips.
If your goal to maximize your number of overall trips this year, it's definitely better to take many short trips rather than few long trips. And yes, you can do this internationally!
Think about which international (or domestic) destinations are closest to you. If you're anywhere in the southern United States, Mexico is a safe bet, but other countries in Central America may be just as doable.
For instance, a Thursday to Sunday trip from Houston to Nicaragua may look like this:
Thursday: 3 hour direct flight arrives in Managua at noon. 1 hour transfer to Granada. Spend the afternoon and evening exploring colonial Granada.
Friday: Walk around Granada. Kayak tour of Las Isletas on Lake Nicaragua.
Saturday: Shopping in the markets. Hike Mombacho or Masaya volcano.
Sunday: Fly home.
Nicaragua is an amazing destination; in fact, it's one of my favorite countries in the world. Hands-down just as interesting and foreign and beautiful as anywhere else I've been in the world, but it's only 3 hours away. That means cheap airfare too, in addition to the cheap costs of food and accommodation.
In just one short weekend and using only 2 vacation days, you can experience an amazing foreign culture, a beautiful city, and multiple adventurous activities.
Depending on where you live, Central America, Mexico, the Caribbean, or Canada are likely your best options in terms of what's doable in a long weekend. Of course, there are plenty of exciting domestic destinations too, such as New York City, Los Angeles, San Francisco, Boston, Denver, Las Vegas, Seattle, Portland, Austin, the Florida Keys, Miami…need I go on?
Travel to destinations that have direct flights.
Whether you're venturing out for full week trips or weekend trips, try to pick destinations that have direct flights. When you've got limited vacation time to work with, you don't want to waste a single moment on layovers or connecting flights.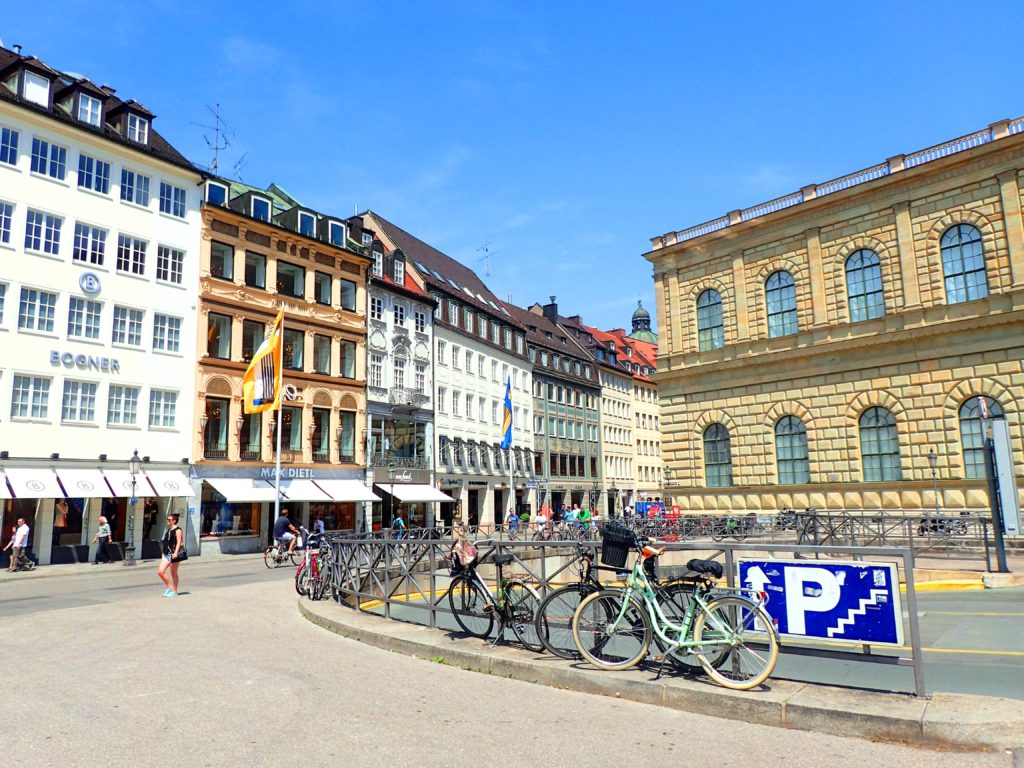 This will obviously vary by city, but for many locations in the United States, direct flight options will include destinations such as London, Paris, Rome, and other popular European capitals.
If there's no direct flight to a city that you really want to travel to, fly into the closest major city offering a nonstop flight and take the train instead. It's much more scenic, and is more like an activity all its own rather than just another means of getting from Point A to Point B.
Incorporate weekends and public holidays when possible.
If you're really looking to stretch your time abroad, try to plan your trips so that they coincide with a public holiday such as Memorial Day, Labor Day, or Independence Day.
Assuming that you're traveling internationally, foreign destinations usually won't raise prices for American-only holidays, so you likely won't have to pay a premium on hotels (like you would inside the US during holiday weekends).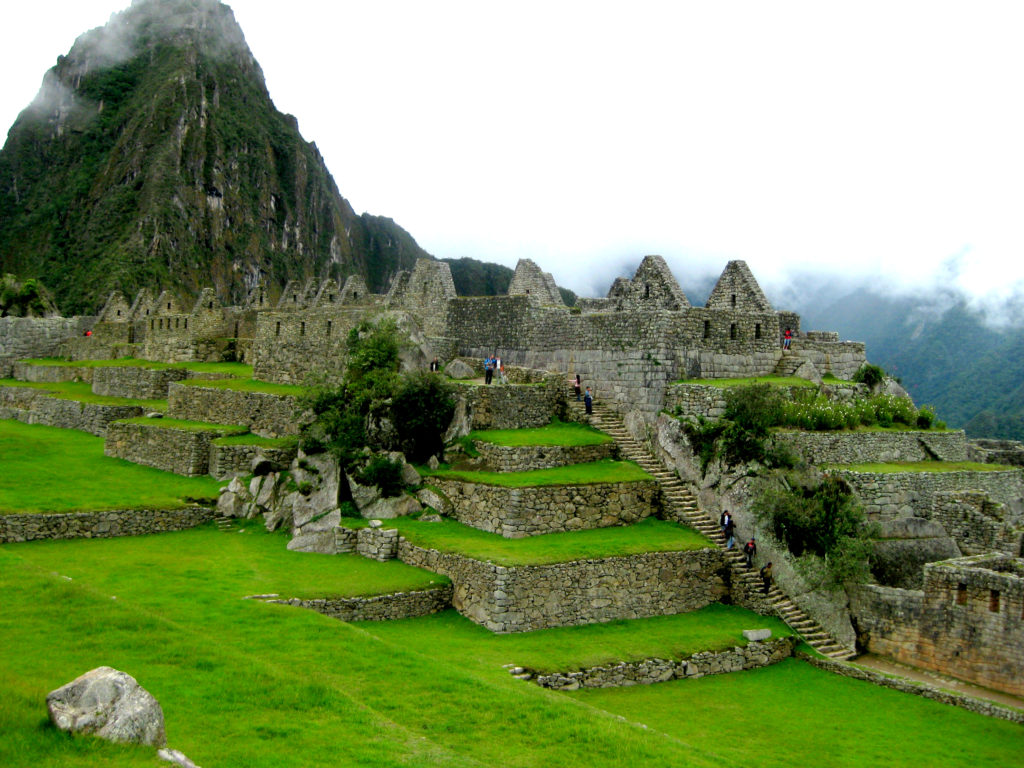 Let's say you want to take a one-week trip to Europe during a week with a holiday on Monday. 
The absolute best way for you to maximize your time is to leave on a Friday afternoon or evening (after work) and arrive in Europe on a Saturday morning. You'll be jet-lagged, but you'll have all day Saturday, Sunday, Monday, Tuesday, Wednesday, Thursday, and Friday (7 full days!!!) abroad, assuming that you leave on the following Saturday (you could leave Sunday, but it can be nice to have one recovery day after traveling abroad).
In summary, that's seven full days abroad, using only four vacation days due to the holiday and weekend days.
Choose overnight flights.
You'll notice that the sample itinerary I mentioned above includes overnight travel. When it comes to maximizing your vacation days, this can be key.
If you leave on a Friday evening after work and travel all night to arrive Saturday morning, rather than waiting until Saturday morning to leave and arriving Saturday night, you'll obviously gain one full day towards your trip.
When you only have ten total vacation days to work with, this one day is nothing to scoff at.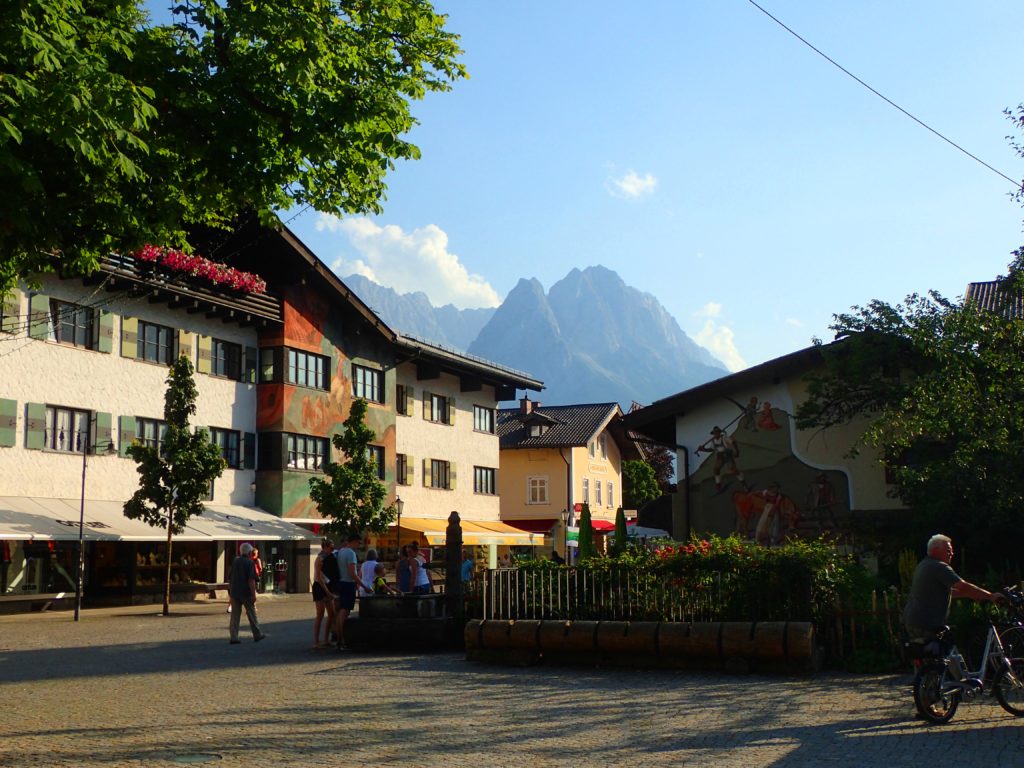 Yes, flying overnight can suck. I personally cannot sleep on planes; if I'm lucky, I'll get between 30 minutes and one hour on 8+ hour flights.
But hey, I'd rather be jet-lagged in Paris than to not be in Paris at all!
Unplug and let go.
Are you really going to spend your few precious vacation days worrying about what's going on back home, or back in the office?
As soon as that plane takes off, you're leaving your day-to-day worries and responsibilities behind. Go ahead and wave goodbye to them as you take off, because they're not coming with you!
These vacation days are your hard-earned time to relax, party, hike, explore, or do whatever it is you choose to do on vacation.
If you spend your whole trip glued to your phone or laptop communicating with your boss (or even friends, family members, or significant others) you're inevitably going to be drawn away from the present moment and back towards your "normal life" back home.
And doesn't that defy the whole point of vacation?
It's one week; your world back home won't fall apart if you say goodbye for a few days. Give yourself a much needed break and totally disconnect while you're away.
Remember that less is more.
(i.e. don't try to see it all!!)
When you have a limited time to travel, it can be tempting to try to squeeze as many sights and cities into that time-frame as possible. However, this can often be counterproductive.
If you have one week to spend in Europe, focus on just one, two or possibly three cities. When you come home from your trip, you'll actually feel like you saw and learned more about the country you visited if you limit your number of total destinations.
For instance, last summer I took a one-week trip to Germany (by the way, my trip coincided with Independence Day). Instead of trying to see all of Germany, which is a pretty big place, I limited my trip to just Bavaria and made my travels into a road-trip. With Munich as my base, I visited three other small towns that were all within a 1-2 hour driving distance of each other.
I returned home from this trip feeling like I had truly experienced the best of Bavaria, and like I actually understood the unique culture and history of the region. While I could have squeezed in some other big (and further away) cities such as Berlin, I was totally happy with what I saw and experienced…especially since 0% of my actual travel hours in Germany were spent in a plane or airport.
Include adventure, culture or learning into your trip.
Of course, this may not be the right advice for everyone (for instance, if you're looking for a vacation that involves 100% relaxation time) but I've found that it's generally true.
This tip won't literally give you more vacation time, but it'll help you feel like you're getting more out of the time that you do have.
When you travel–whether you're going to Denver or Denmark–find some way to incorporate the local culture, history or nature into your itinerary.
Pay attention to the differences in food, architecture, culture, and vibe of the place you're visiting compared to your hometown. Sign up for a cooking class, scenic or historic walking tour, wine or liquor tasting, outdoor activity (hiking, horseback riding, kayaking) or any other activity that sounds fun to you.
The point is, when you have a fun and memorable experience that's unique to the place you're visiting, you're more likely to feel like you got what you wanted out of your trip.
Even if you only have a few days to explore a place, you'll have a specific local memory to look back on and a story to share with your loved ones back home. Plus, you'll feel like you truly learned about and experienced the place you visited, which is often the point of travel.
End your trip with some relaxation.
Since I tend to stay busy with sightseeing and activities on my travels, I always make sure to include a little rest and relaxation at the end of my trip in one form or another. Some examples include:
Make the last day of your trip a "free day", with no scheduled or pre-planned activities. This way you can choose to spend this day however you like, based on how the rest of your trip has gone.
If I'm planning a multi-stop trip that includes at least one beach location, I'll always schedule the beach location last. For example, in my 2 week Thailand guide you'll notice that I follow the route of Bangkok –> Chiang Mai –> Islands. That's because I find the beach to be more relaxing than cities (plus it's always nice to return home with a good tan!)
If you're into spas or massages, indulge in a little bit of pampering on your last day.
If you're in the position where you can upgrade your seat on one of your flights, choose the flight home instead of the flight there.
If you're worried about catching an early morning flight home, splurge for a nicer hotel closer to the airport.
The reasoning with this tip is that there's 2 reasons for people to travel: to have adventures and new experiences, and to take a break from the routines and stresses of everyday life.
I love ending my travels on a relaxing note rather than an adventurous one, because it helps me feel more satisfied and rested when I return home or to work after my trip.
---
Of course, if you're anything like me it's always helpful to see an example to really get your wheels turning, and I'm happy to oblige!
Here's a quick example of how to really stretch your vacation days, creating a total of 5 shorter vacations and one longer vacation:
Vacation 1: Leave Friday evening, return Tuesday evening (Monday is Memorial Day)

Full days spent on trip: 3 (Saturday, Sunday, Monday)
Vacation days used: 1

Vacation 2: Leave Thursday evening, return Monday evening (Friday is July 4th)

Full days spent on trip: 3 (Friday, Saturday, Sunday)
Vacation days used: 1

Vacation 4: Leave Friday evening, return the following Sunday (Monday is Labor Day)

Full days spent on vacation: 8 (Saturday, Sunday, Monday, Tuesday, Wednesday, Thursday, Friday, Saturday)
Vacation days used: 4

Vacation 5: Leave Thursday evening, return Sunday evening

Full days spent on vacation: 2 (Friday, Saturday)
Vacation days used: 1

Vacation 6: Take time off on December 22, 23, and 26 (assuming 24th and 25th are given holidays)

Full days spent on vacation: 5
Vacation days used: 3
Add it all up, and you've got 21 full days of vacation time, using just 10 actual vacation days. By using the tips I mentioned above, you can literally double your vacation potential!
---
Other great part-time travel bloggers that offer advice for managing travel time:
If you're another blogger who focuses on part-time travel, let me know and I'll add you to the list!
---
Pin It!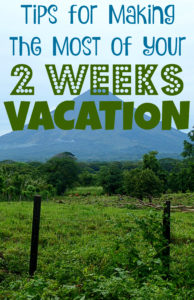 ---
Do you have a home base and limited vacation days? How do you make the most of them?