Thailand's popularity within the travelsphere is soaring.
And it makes sense–Thailand really has it all. What initially drew me to Thailand was the Buddhist history and culture. I wanted to see shining temples and crumbling ancient ruins, colorfully-cloaked monks and smoldering incense.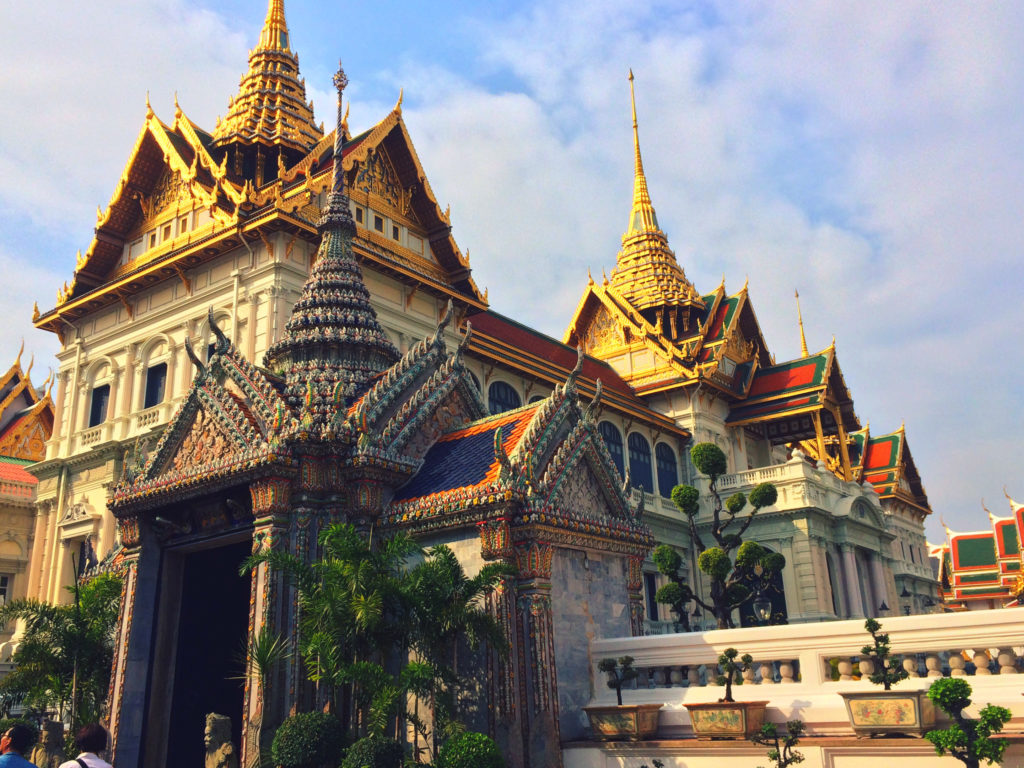 What I actually encountered in Thailand was all of that, plus so much more.
Although Thailand isn't massive geographically (it's about the size of Texas) it sure feels like it when you begin planning your trip there.
I'll tell you firsthand, there are so many sacrifices that have to be made when mapping out your travels in this country.
Do I want to spend more time in region A, or region B? In region A, should I go to city X, Y, or Z? In region B, should I spend 6 nights on Island F, or split my nights so that I have 3 on Island G and 3 on Island H? Will I even like this place? Will I like it more than this other place? Is it worth the 12 hour bus ride to get there?!
If you've ever tried to plan a trip to Thailand, I'm sure that you can relate. And that's only the beginning!
Seriously, there are SO many culturally amazing and diverse places to see and explore in Thailand. Obviously this is true for many countries, but planning my trip to Thailand proved to be particularly tedious.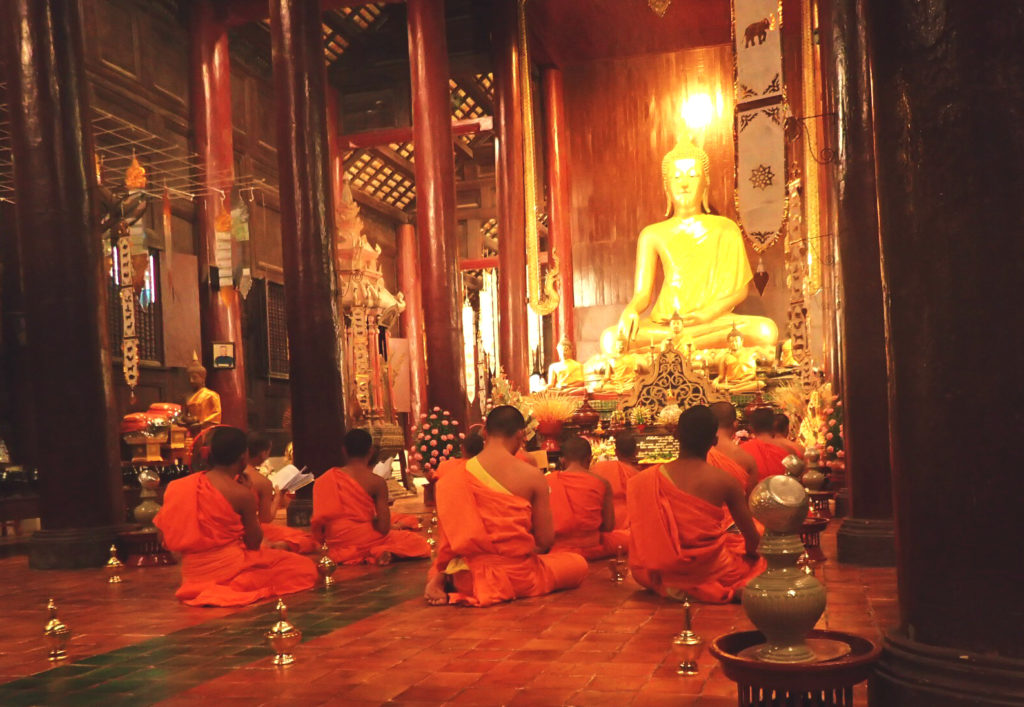 I think it's pretty common for travelers to think that they don't have enough time to visit Thailand, especially since 2 weeks seems to be a very popular trip length here.
Maybe you're an American using your only 2 weeks of vacation for the year, or maybe you're backpacking Southeast Asia and spending 2 weeks in Thailand as part of a bigger trip. Both of these scenarios are pretty common, and may leave you feeling overwhelmed when it comes to planning and prioritizing.
Luckily, there's definitely a bit of a formula for planning a trip to Thailand–no matter your time-frame–and it can be easily applied within a 2 week window!
So, allow me to break it down for you: This guide allows for 12 full days in Thailand, not including travel days, across 3 major regions. It highlights the best of the best the country has to offer, ensuring that you're able to see as much diversity as possible within your 2 weeks.
So, without further ado…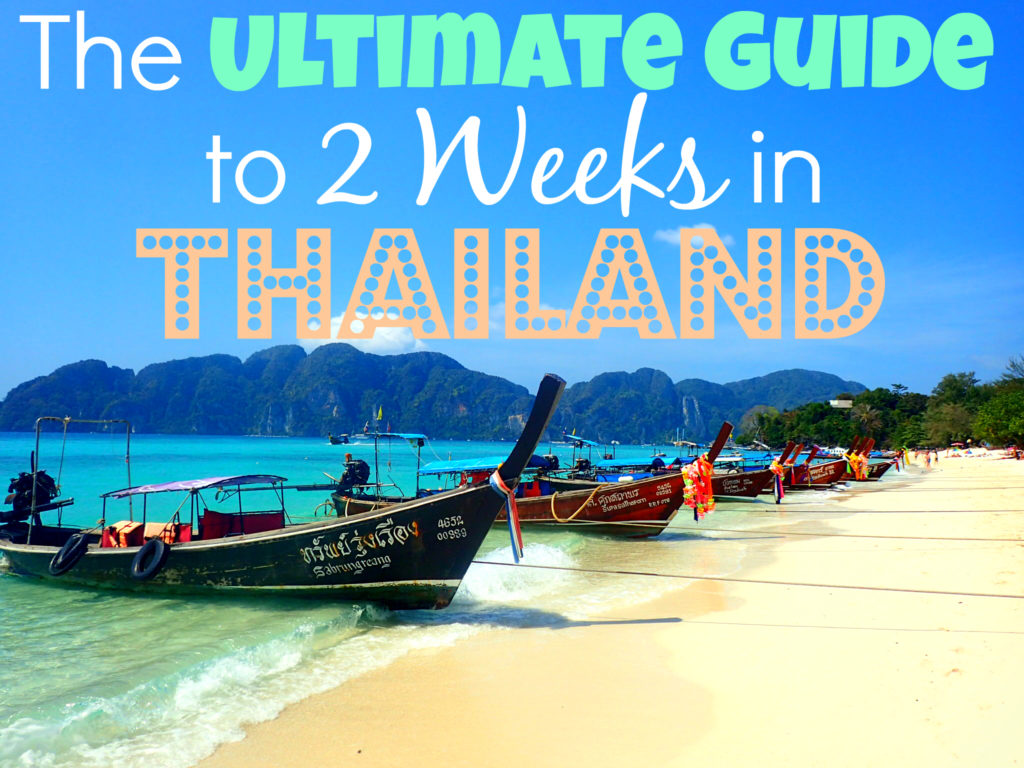 1. Bangkok
Bangkok, the gateway to Southeast Asia. Unless you've ended up on a very strange flight route, you'll most definitely be starting your Thailand travels from this bustling city.
Depending on what you've heard, you may be tempted to skip Bangkok. Don't.
I repeat: Do not skip over Bangkok. It's truly essential to getting the full Thai experience!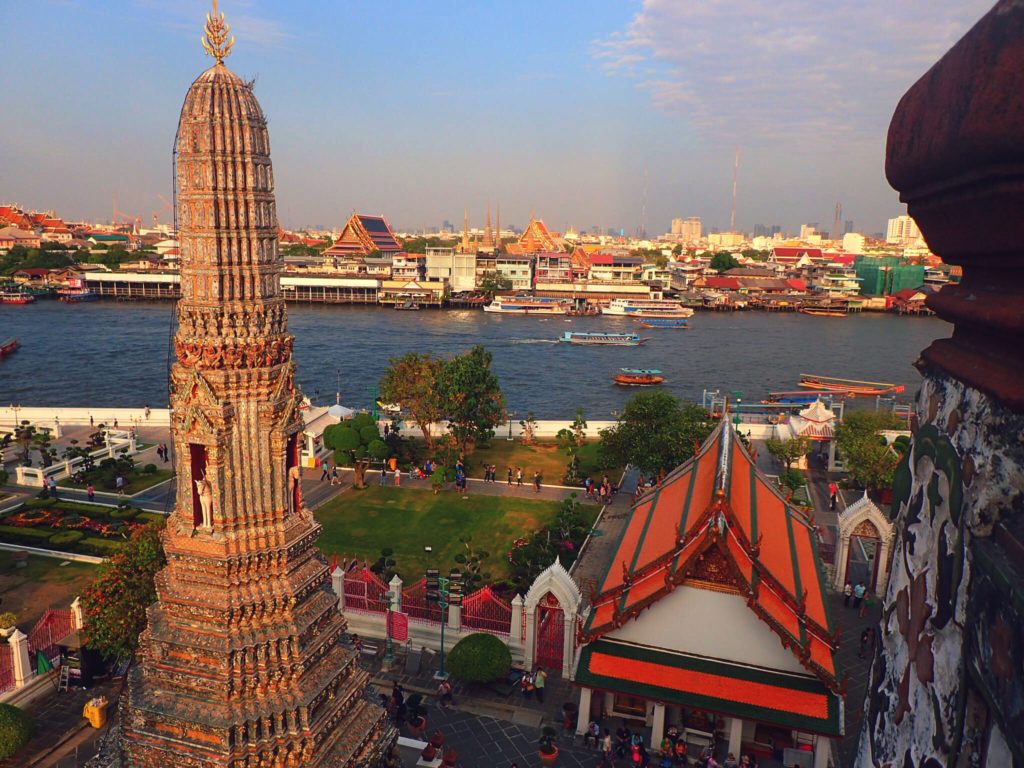 The Bangkok Experience:
Street food, ridiculously ornate temples, tuk tuks rides, river boats, insane drivers, city skylines, and backpacker bars. There is a constant confusing and memorable aroma of incense, Thai food, exhaust smoke, and garbage (you'll get used to it!)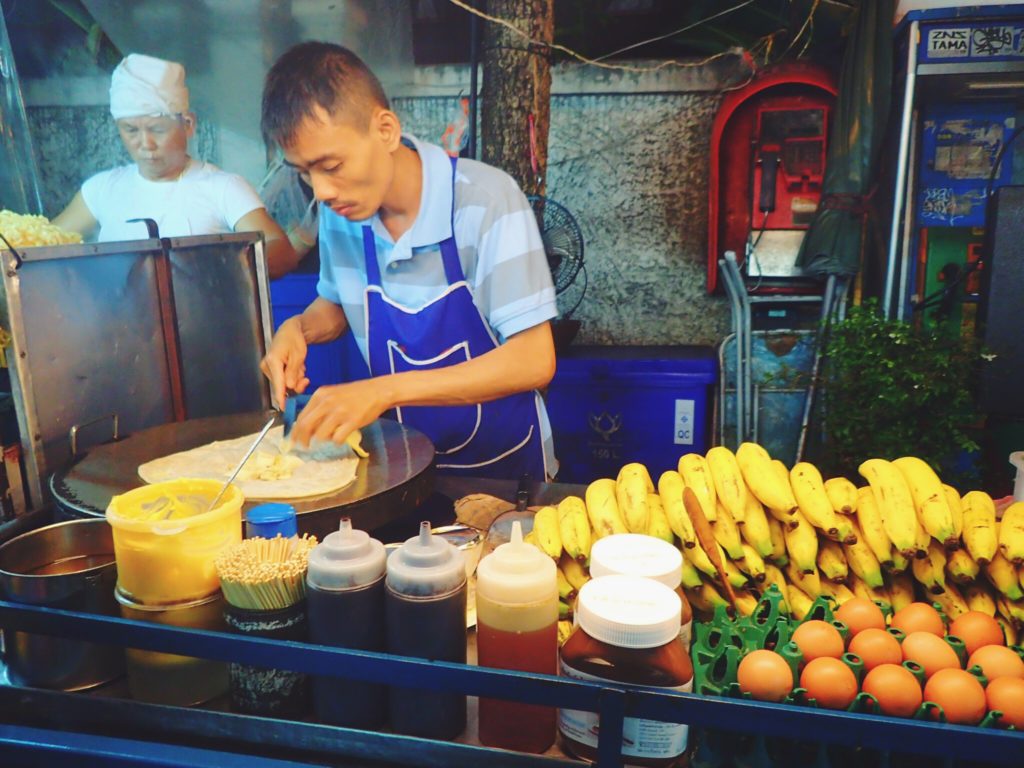 How Long to Stay: 3 Full Days
Depending on your itinerary, it's okay to split them up; i.e. 2 days in Bangkok when you arrive, and 1 day right before you leave. This may even work best with your flight schedule.
Where to Stay:
Old City: This is my favorite area of Bangkok, as it's walking distance from all of the many of the must-see historic sights like the Grand Palace and Wat Pho. It ranges between charming and trashy–you can expect to find the full extent of the latter on Khao San Road, the popular backpacker hub in this region. I stayed on nearby Soi Rambuttri (less than a 5 minute walk from Khao San) which retains the chill backpacker vibe without so much of the yuckiness. Another plus: The street food is really good in this area! We stayed at Wild Orchid Villa and paid 800 baht (24 USD) per night for an en-suite room with A/C.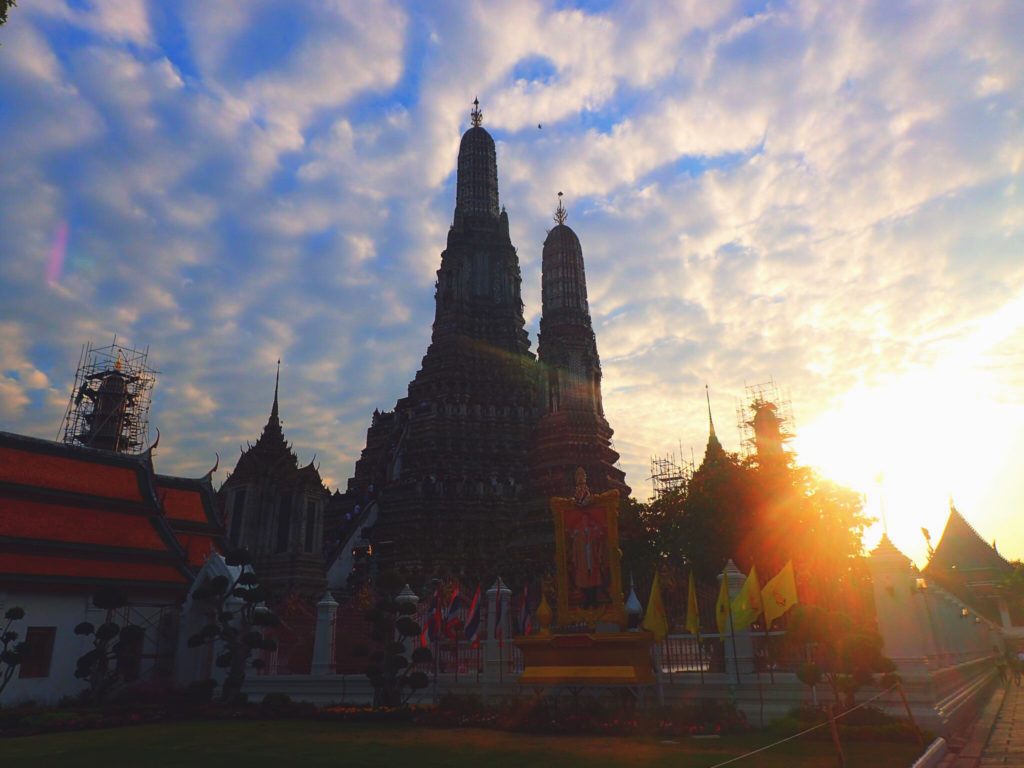 Sukhumvit: This is a similarly popular backpacker hotpot, and I enjoyed it equally as much. It has a different vibe than Old City and is closer to different types of attractions (the Sky Train, city parks, shopping, etc.) Within this area, I highly recommend Suk 11 Hostel, which is right in the midst of some of the most popular expat and backpacker bars. We paid 963 baht per night (29 USD) for an en-suite room with very strong A/C.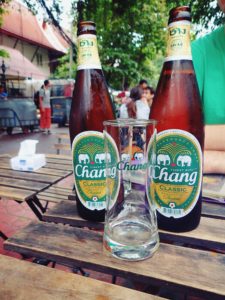 Other regions: These are the only 2 neighborhoods that I've stayed in (and I would stay in them both again), but there are others! I fell in love with Thonburi (across the river from Old City, on the same side as Wat Arun) and think it would be a great place to stay, although it's a bit out of the way. There's also Riverside, which is another historic and scenic area, and Siam, the shopping district.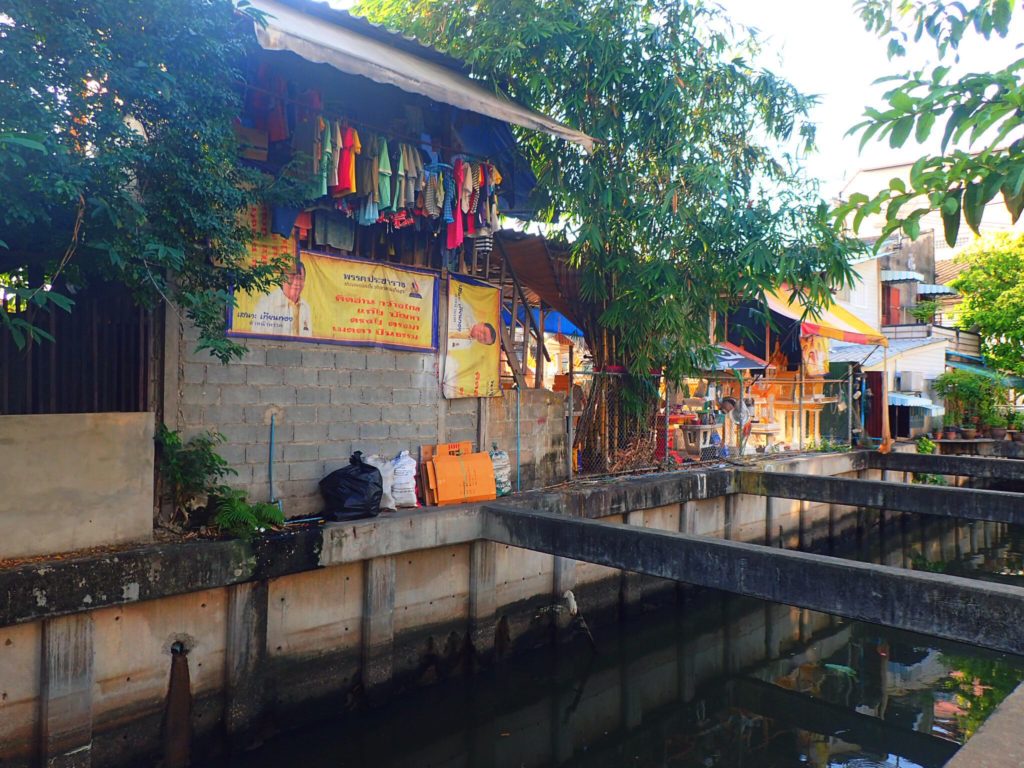 What to Do:
I previously put together a pretty lengthy post on how to spend 3 days in Bangkok; check it out here for a full list of ideas.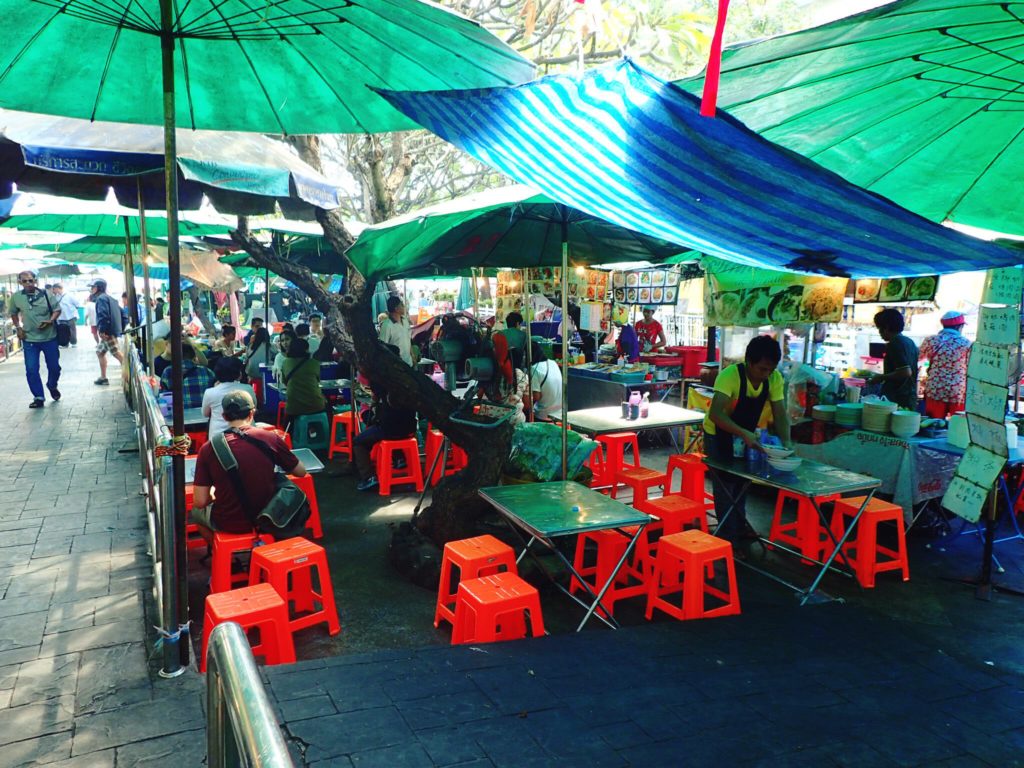 2. Northern Thailand
After exploring Bangkok's hectic city streets, dive head-first into the Thai culture in scenic and colorful Northern Thailand.
The Northern Thailand Experience:
Lush green mountains, rolling mist, phenomenal weather, winding rivers, waterfalls, trekking, elephants, ultra cheap prices, outdoor cafes, great coffee and tea, temples galore.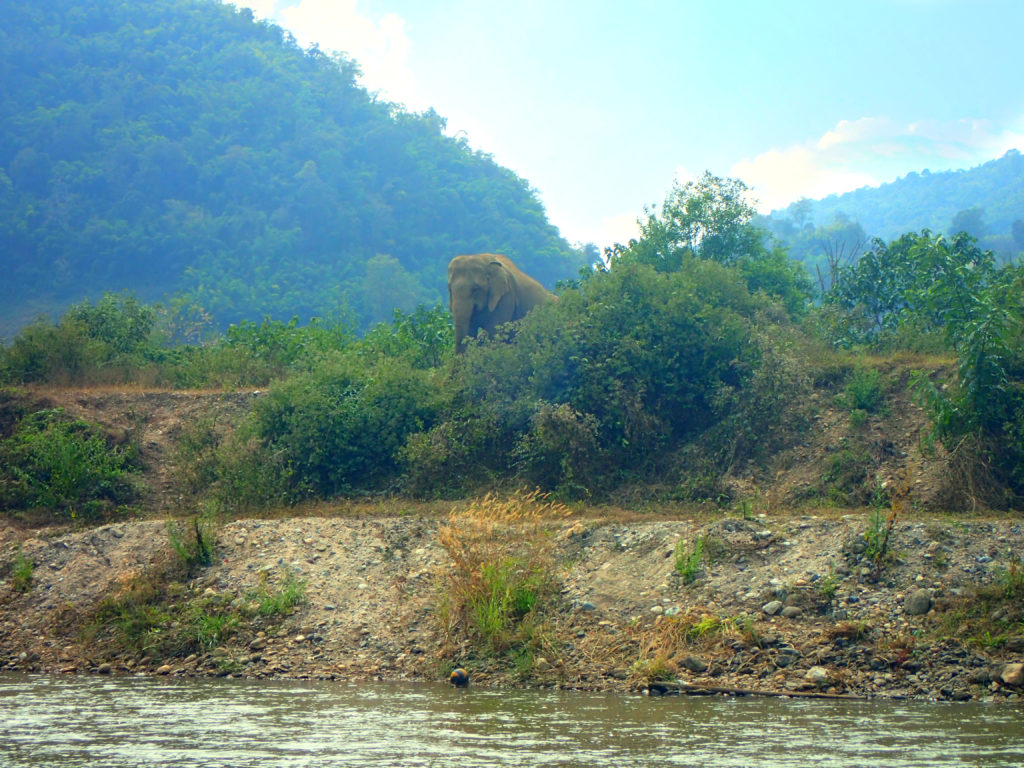 How Long to Stay: 4 or 5 Full Days
Make sure to have at least 1 full day with no plans here. A lot of activities may be full-day adventures, so plan to have one day to just explore your city of choice.
Where to Stay:
There are three popular choices that stand out for this region of the country: Chiang Mai, Chiang Rai, and Pai.
I recommend Chiang Mai, as it's the biggest city and there's a lot to do. It's very cheap and chilled-out, and easy to escape from the city during the day if that's what you're after, but with plenty of great food and entertainment options to return to at night.
There's also something like 300 temples in Chiang Mai, which is great if you're a temple-fiend like me. Many of them are located within the Old City, which is a fabulous area for exploring and a great home-base for your time in Chiang Mai. It's all too easy to fall in love with this city!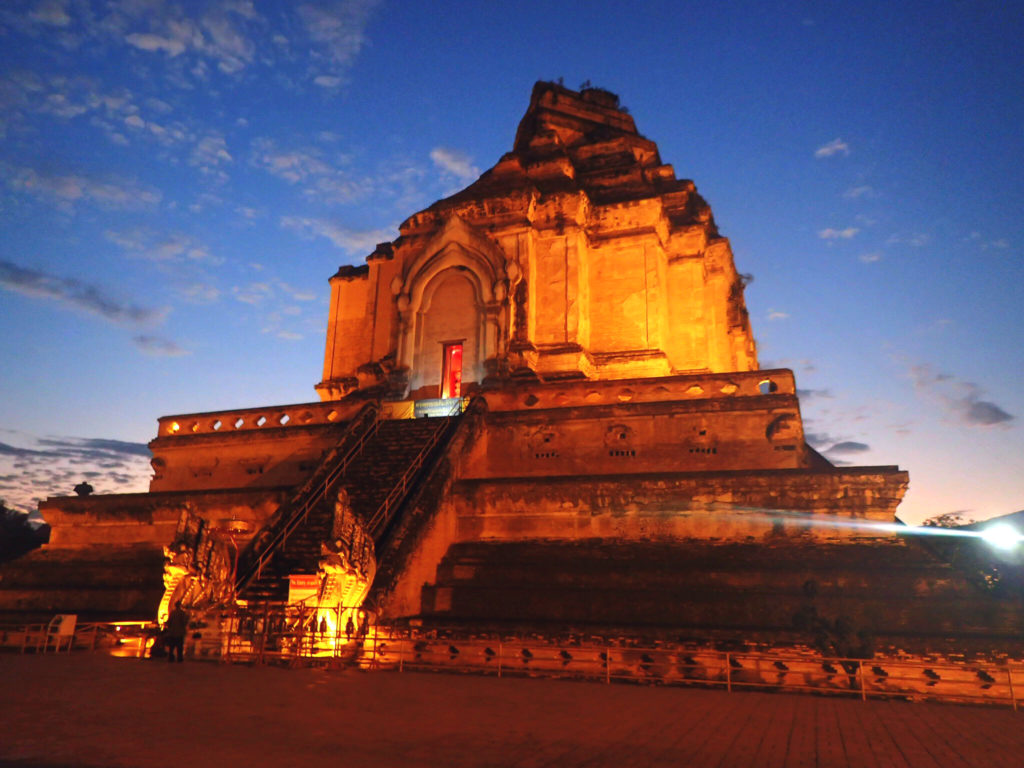 If you're looking for great budget accommodation in Chiang Mai, I highly recommend Top Garden Boutique Guesthouse.
This is one of my favorite hotels in Chiang Mai, and we paid only 650 baht (19 USD) when we stayed here in January. The owners were so incredibly nice, and able to offer a lot of useful suggestions and guidance. They won't steer you wrong!
What to Do: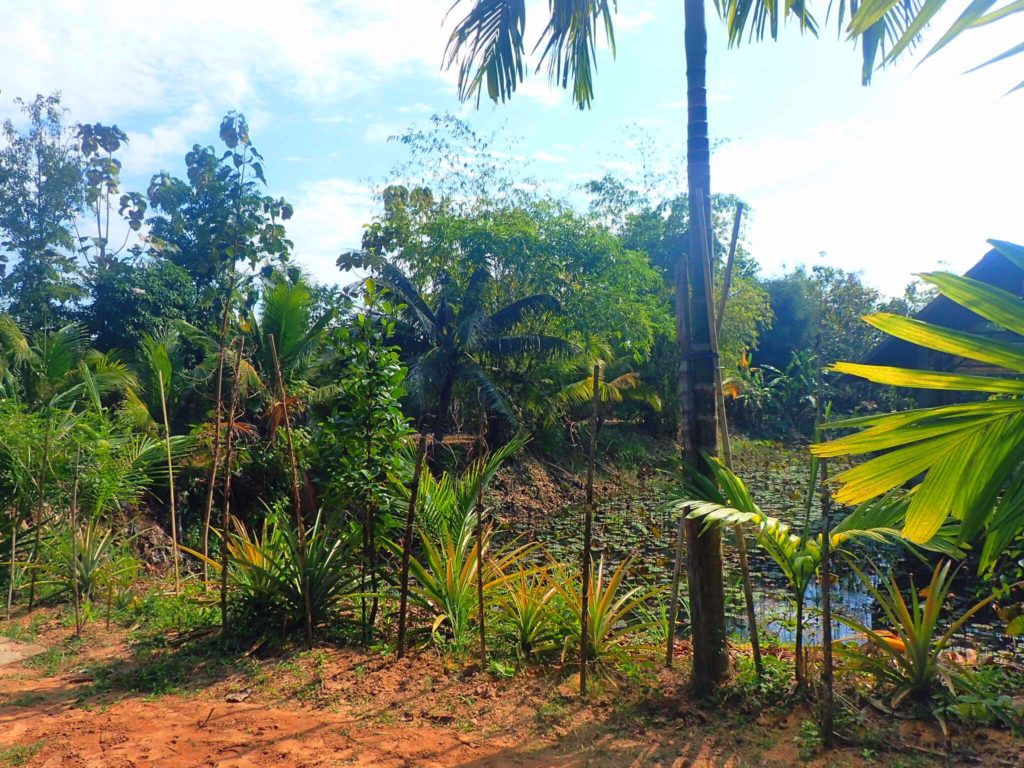 3. The Islands
The Thai Islands should absolutely be saved for last on your itinerary, as it's the perfect region to wind down from your travels and spend a little time relaxing after your adventure-packed journey.
There is a wholeee lot to choose from in this region, but just follow your gut and you'll likely be more than happy with your choice!
The Thai Islands Experience:
Emerald colored waters, colorful longtail boats, beach-front bars, sweltering heat, island huts, palm trees and jungles, sandy beaches, inflated prices, and tropical drinks.
How Long to Stay: 4 or 5 Full Days
Plan a few adventurous days, but save a day or two for just relaxing as well!
Where to Stay:
Ah, the million dollar question: Which island is best for me?
It's a difficult question to answer, as there are so many different directions you could take. This list sums up over 30 of the most popular islands better than I ever could–it helped me a lot, so I recommend checking it out if you're stuck.
The best advice I can give you is to take everyone else's opinion with a grain of salt. I promise you, this is solid advice!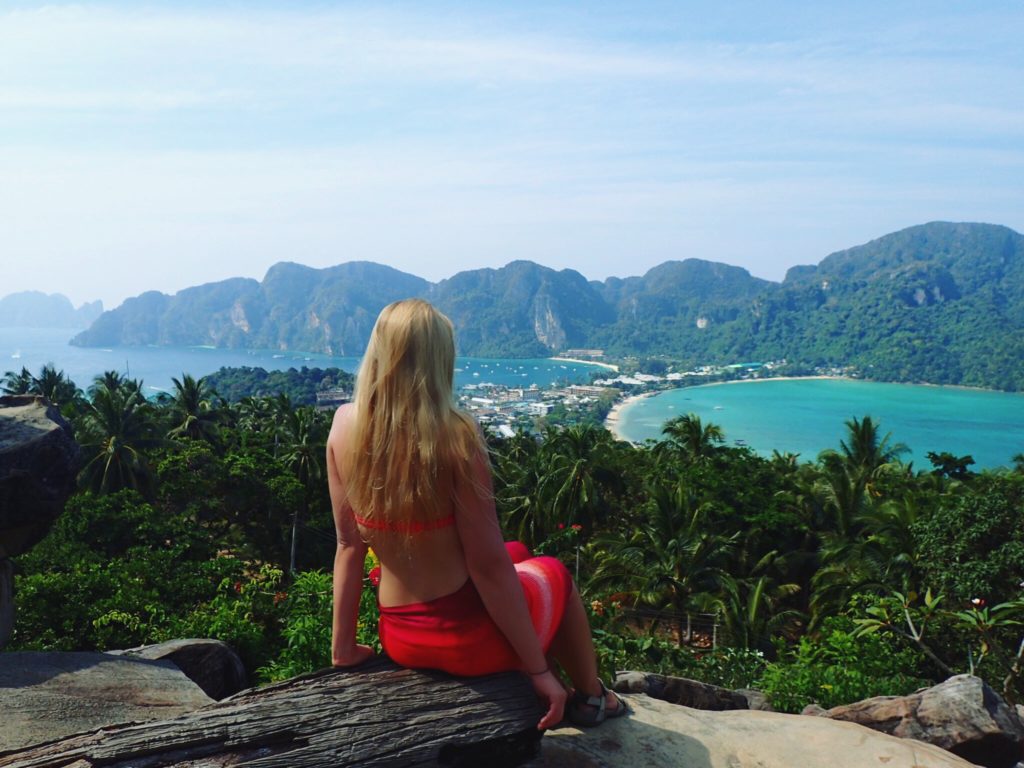 I really wanted to visit Koh Phi Phi and thought it seemed incredibly beautiful, but I was a bit put off by it after reading some negative reviews stating that the island was "ruined" or "smelled bad" or "littered with garbage."
After deciding to visit Koh Phi Phi for myself, I'm pretty sure that these reviewers never made it further than the town center!
Is Koh Phi Phi really a ruined island?? In my opinion, that's an easy "no"! But, there still may be a better island for someone else. Do some research and trust your instincts–you know best what you're going to like and what you're not.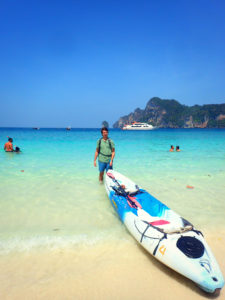 I really enjoyed our stay at Viking Nature Resort. We spent a few nights in the Tree Hut right on the beach, and paid 2500 baht or $75 per night (yes, this accommodation was quite pricey compared to our previous hotels–and there's no A/C, only a simple fan).
We also spent a few nights in a Traditional hut, and paid 1500 baht or $45 per night.
The tree hut is so so so much nicer, and if I could do it again I'd fork up the additional money for the tree hut for all of the nights we spent on Phi Phi. I would describe the traditional hut as "tolerable"–it's a place for you to sleep and shower, but trust me when I stay it's not a place that you'll want to just hang out in.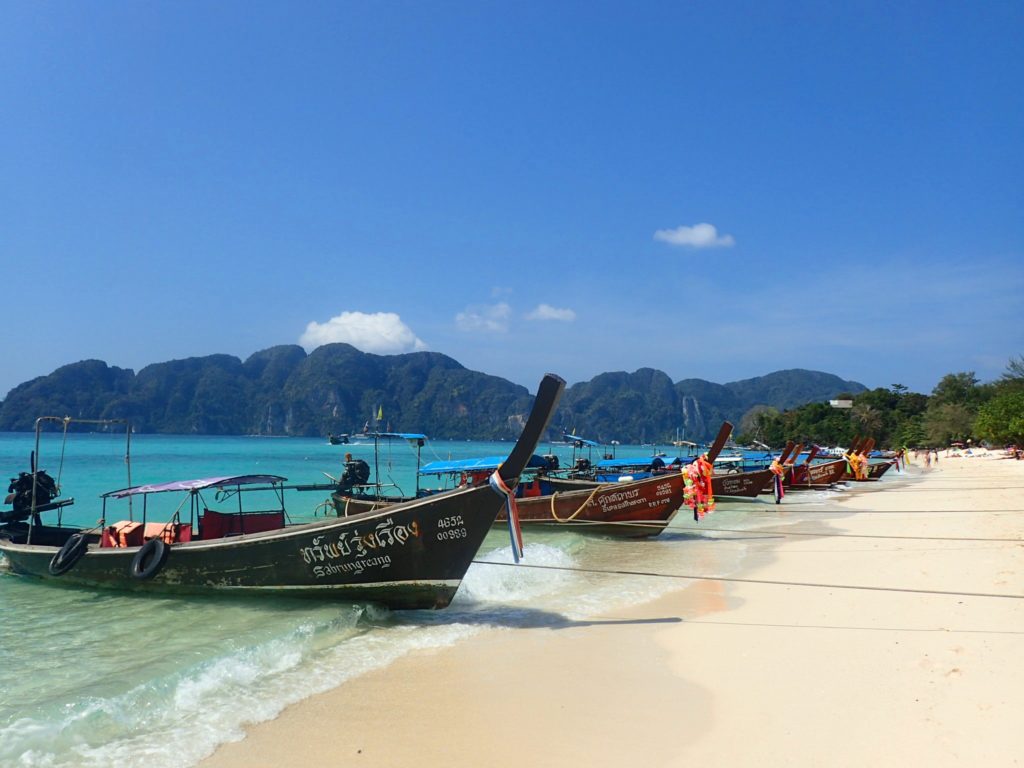 What to Do:
Rent a longtail boat for some island hopping
Rent a kayak and explore the outer edges of the island
Hiking
Have a lazy beach day…or two…or three
Cliff jumping
Rock climbing
Yoga classes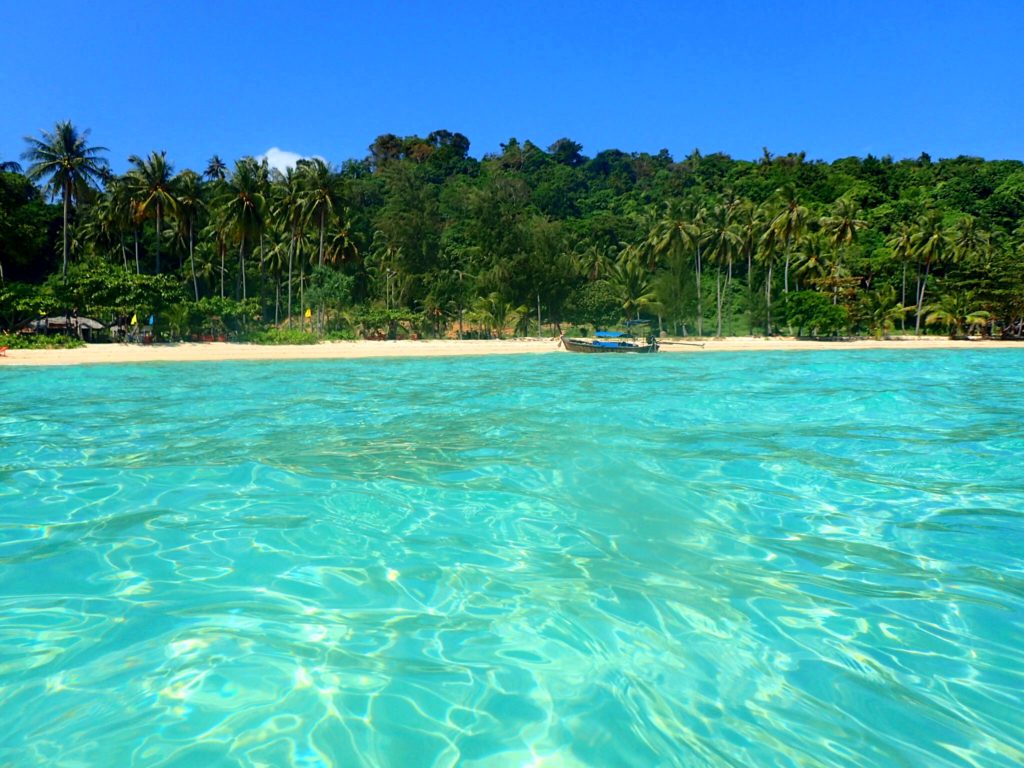 And that's a wrap!
Assuming you have 2 full weeks in the country, you will easily be able to fit all of this in.
Just keep your interests in mind when you begin your planning, and I promise you, this country will deliver an amazing time no matter what you choose!
While I tried to cover as many of Thailand's highlights as possible, I definitely recommend bringing along a good guidebook (if nothing else, you'll have plenty to read about on the plane!). My top recommendations are Lonely Planet Thailand
and Fodor's Thailand with Myanmar (Burma), Cambodia & Laos
.
---
What do you think of this guide? Have you been to Thailand, or would you like to go? How would you adjust this schedule for a 2-week time-frame?
*This post contains affiliate links. When you make a purchase using these links, I will receive a small commission at no extra cost to you. These commissions help keep this blog running. Thanks!*