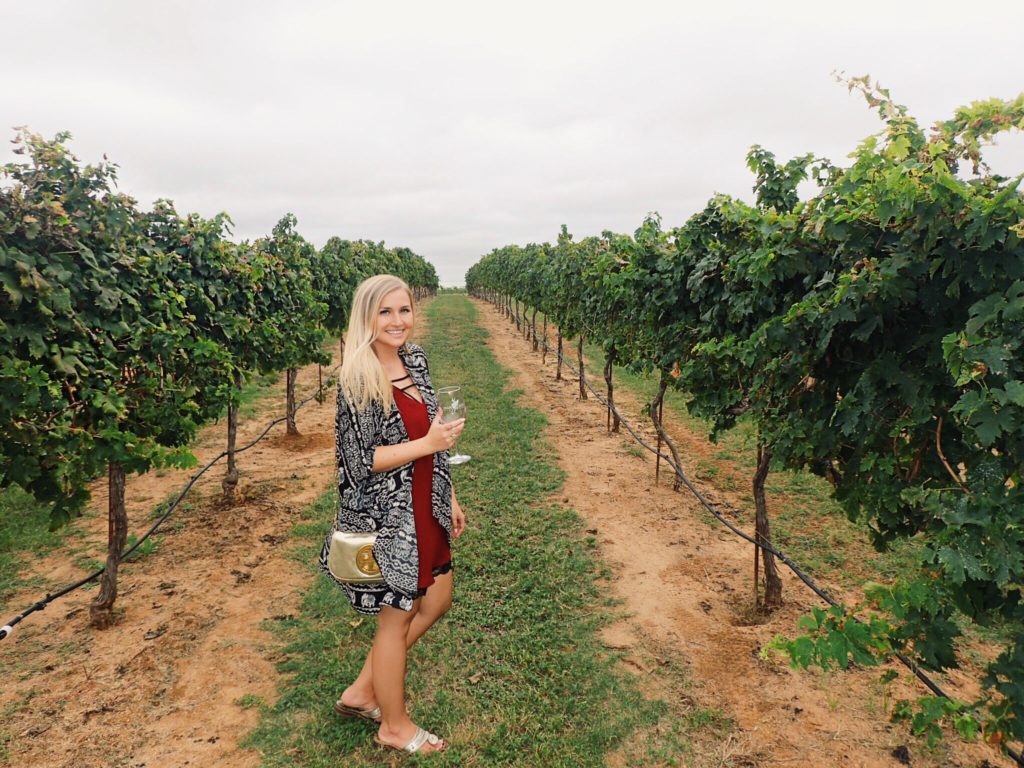 Visiting vineyards and tasting wines along Texas's famous Wine Road 290 was hands-down the highlight of our recent trip to Fredericksburg, a charming little German-influenced town in the heart of the Texas Hill Country.
We had little idea of what to expect as we ventured out to the rural Texas countryside to explore the famous Texas Wine Trail, but we had high hopes for pretty wide open spaces, typical Southern hospitality, and good wine…and that's exactly what we found.
What is Wine Road 290?
Wine Road 290 is a gorgeous stretch of rolling hills and scenic vineyards just off of U.S. Highway 290 in the heart of the Texas Hill Country. There are several small towns connected to Wine Road 290, but Fredericksburg is the popular choice for many travelers looking for a home base as they explore the state's wine producing region.
Texas may not be the first location you think of when it comes to wine producing destinations, but it's actually one of the oldest wine growing regions in the United States, and there are more than 50 wineries along this rural stretch of road.
Transportation between the wineries
Driving
Self transportation is always an option, but it's so so SO important to make sure you have a designated driver in your group. All of these wineries are located along the same stretch of road, making it very easy and convenient to drive between them on your own. However, make sure you have a clear plan regarding who's responsible for driving before you start your tasting.
Drunk driving is never okay!
Shuttle Bus
If you're ballin' on a budget, there are shuttle buses that run between downtown Fredericksburg (Main Street) and several wineries on Wine Road 290 for just $25 per person for a full day pass. Tasting fees are not included, and range from around $15-20 per winery.
The wineries are predetermined and the shuttle visits each winery every 15 minutes, so passengers can just hop on and off where they like. Ultimately we didn't go this route because none of the shuttles offered all of the exact wineries we wanted to visit, but if you're not picky it could be a good option.
Private or Group Tasting Tour
We booked our tour with Donna, the owner of Grape and Grain Tasting Tours, and can't speak highly enough of our experience! Our tour didn't come cheap at $145 per person, but for a 5 hour tour of our choice of 4 wineries (tasting fees included), private transportation, a picnic lunch and all of the snacks and water you could dream of,  this tour definitely provided good value.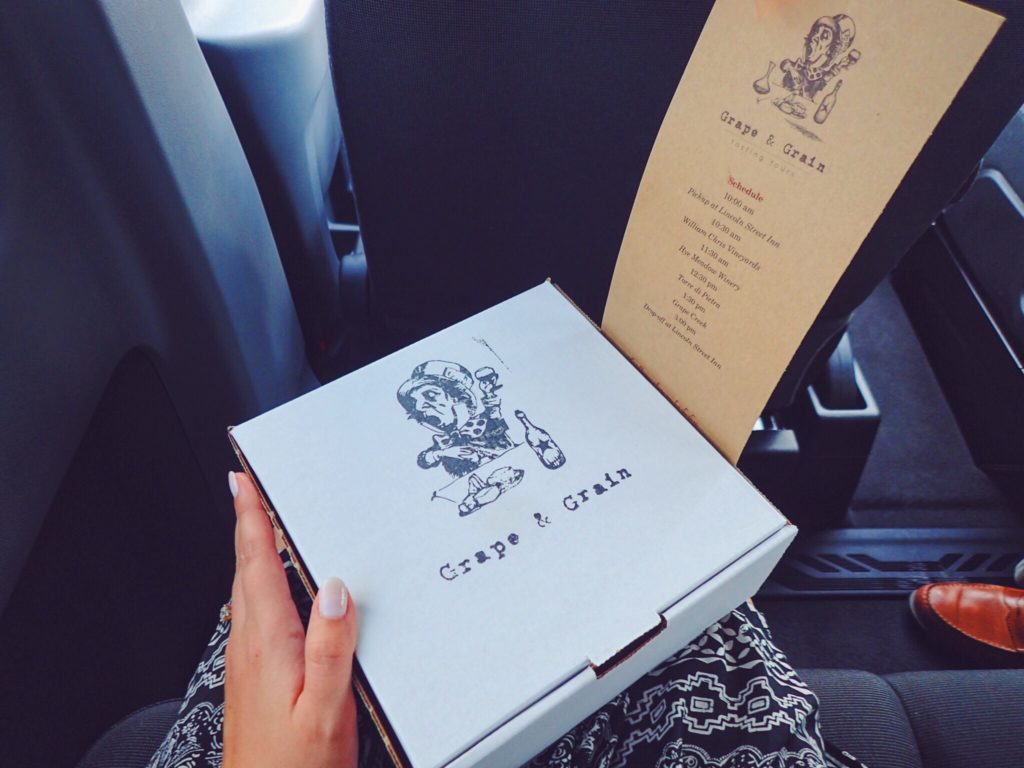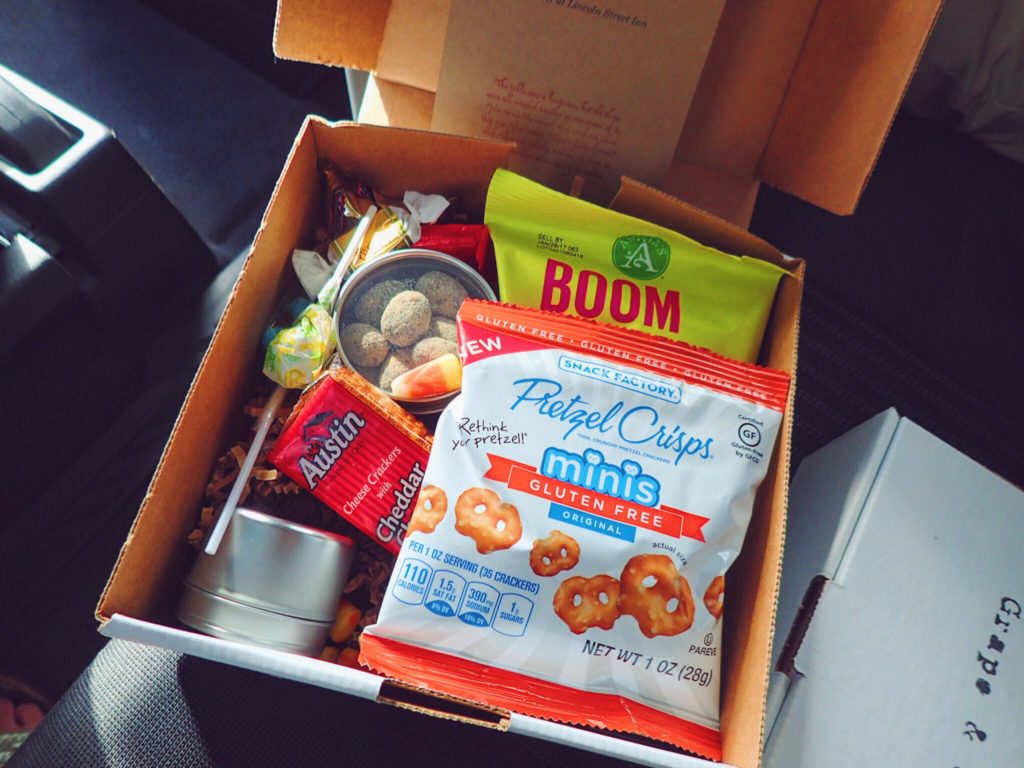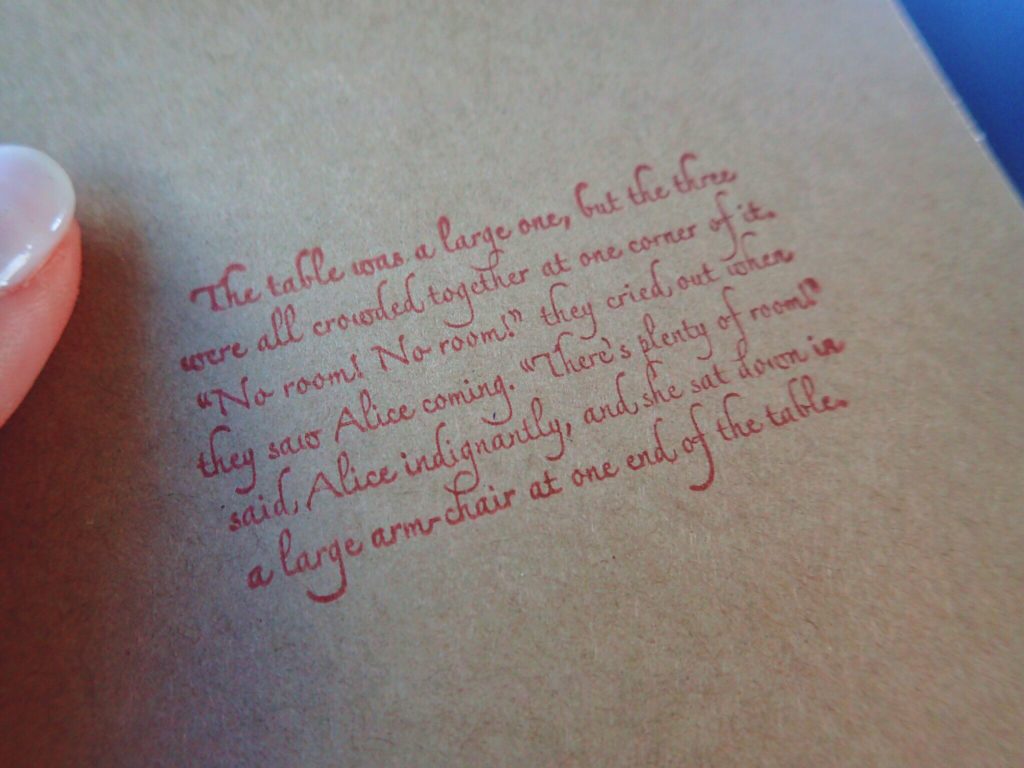 Donna was a wonderful host who completely spoiled us with treats and goodies, and she kept us laughing and entertained during transportation time between the wineries. Plus, it was great getting to fully sit back and relax while someone else worried about the transportation, while we just focused on having a good time.
Here's a round-up of the wineries we visited:
William Chris Vineyards
First up on our route was William Chris Vineyards, an incredibly scenic and all-around impressive vineyard and tasting room. The property is absolutely beautiful, filled to the brim with rows of lush grape vines and speckled with shady green trees and Texas wildflowers.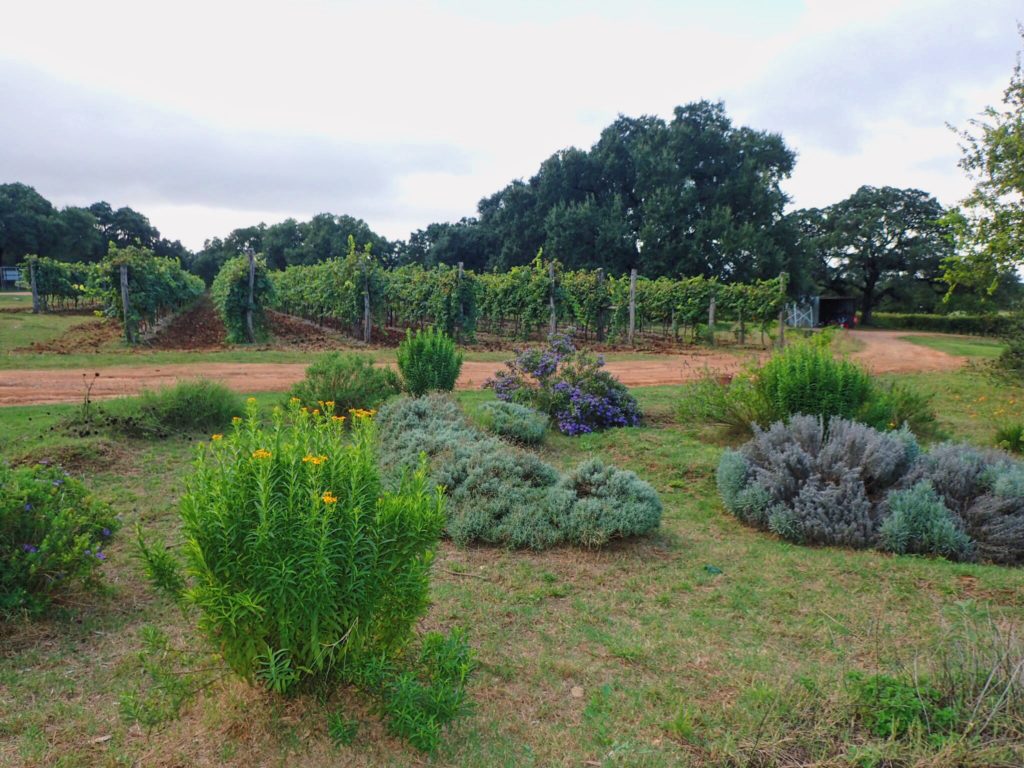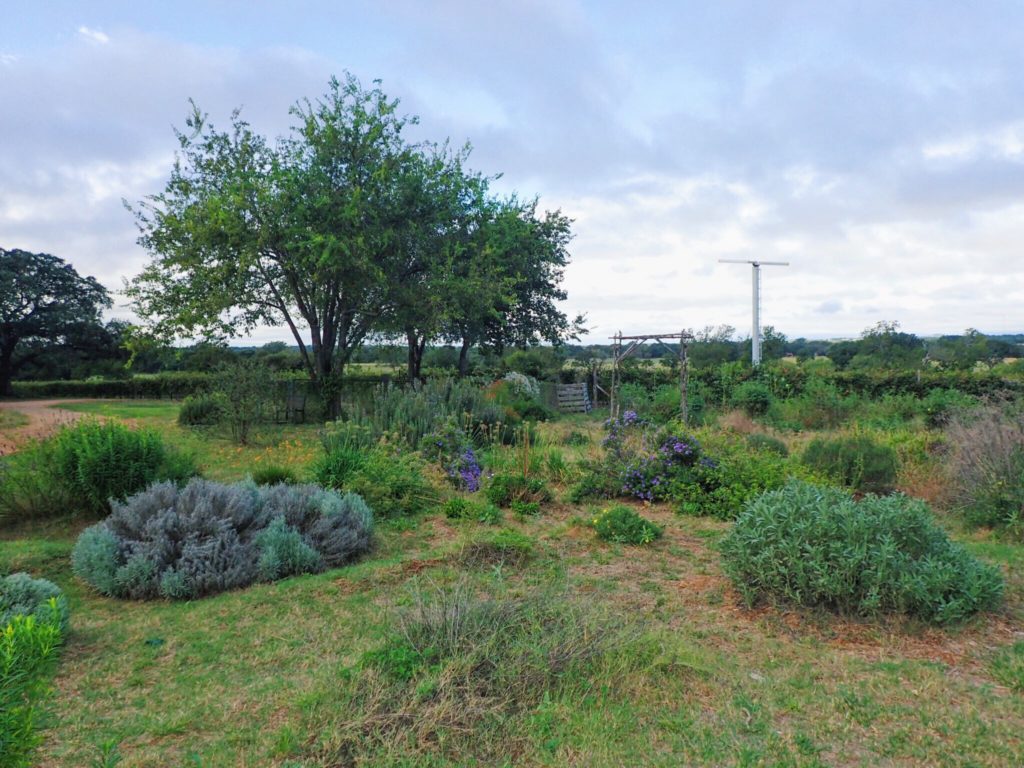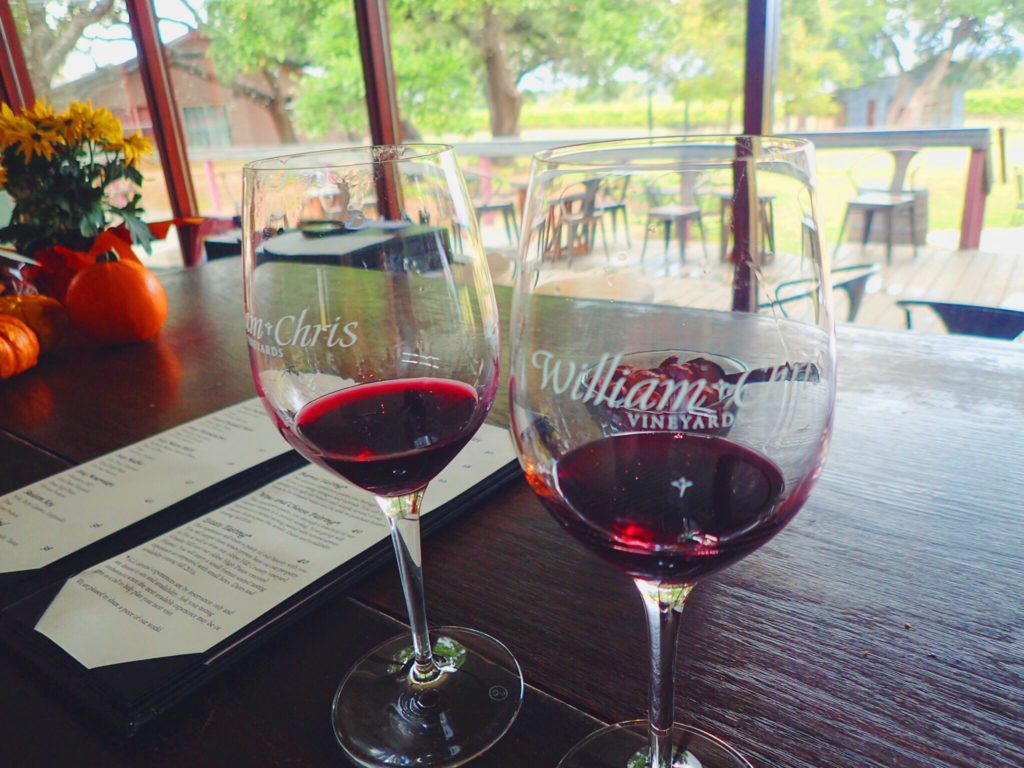 The tasting room itself was one of my favorites, since the bar looks out onto the back porch and sprawling property, making for a truly conversation-worthy view.
As an added bonus, the hospitality we experienced at William Chris was the best of all four vineyards we visited. The staff was knowledgeable and helpful, taking the time to explain how and why wine grapes grow so well in Texas (the soil), and which grapes fare the best in our hot climate.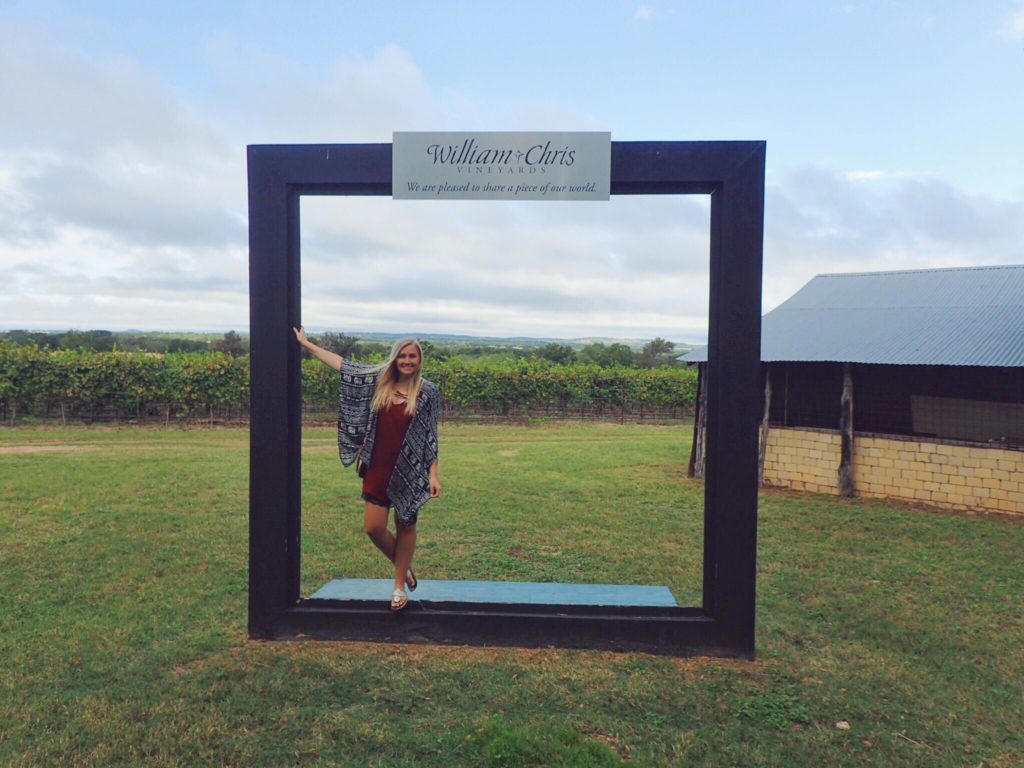 We also enjoyed wandering around the property after our tasting, soaking in the perfect, cool weather and oohing and ahhing over the lush rolling hills around us.
And as for the wine itself? This was actually the only vineyard we visited on our tour that had a pre-set list of tasting wines, rather than letting the guests pick and choose from a larger list. I have a strong preference for whites and rosés over reds, so I feel like some of the red wines on William Chris's list were "wasted" on me since they just aren't the types of wines I drink.
However, Derek and I each still really enjoyed most of the wines we tasted (as for the ones we didn't enjoy, we just chalked that up to our personal taste preferences) and Derek ended up purchasing a bottle of red wine here (ironically, it was the red wine that was my least favorite red of the day! *Shrug*)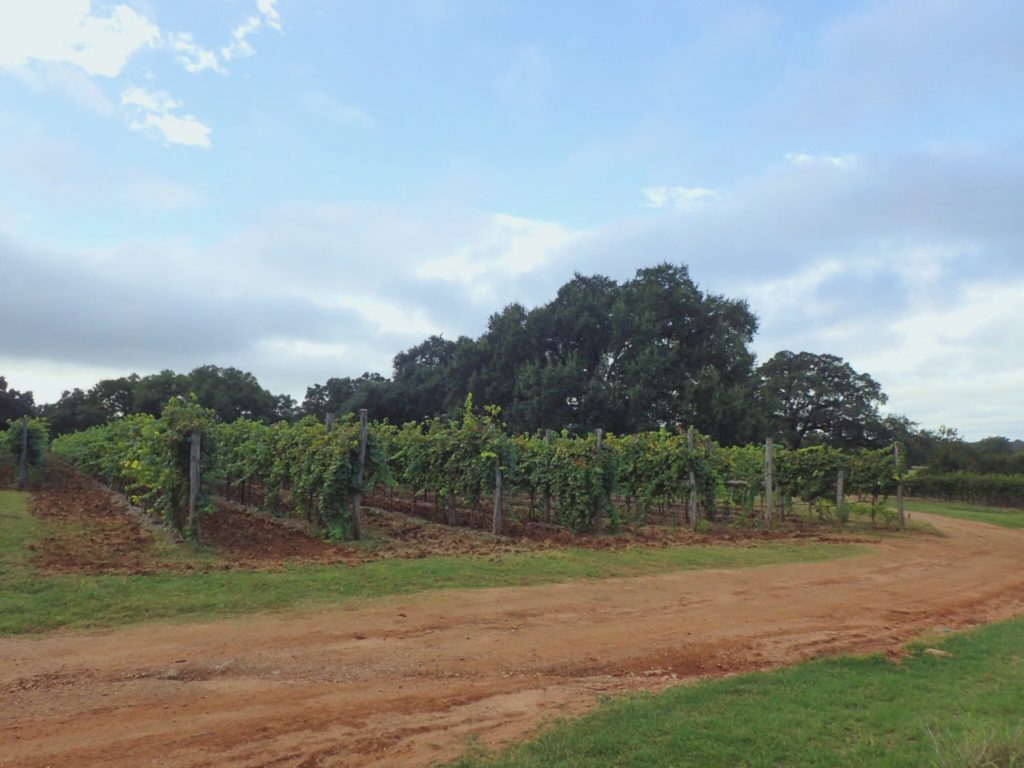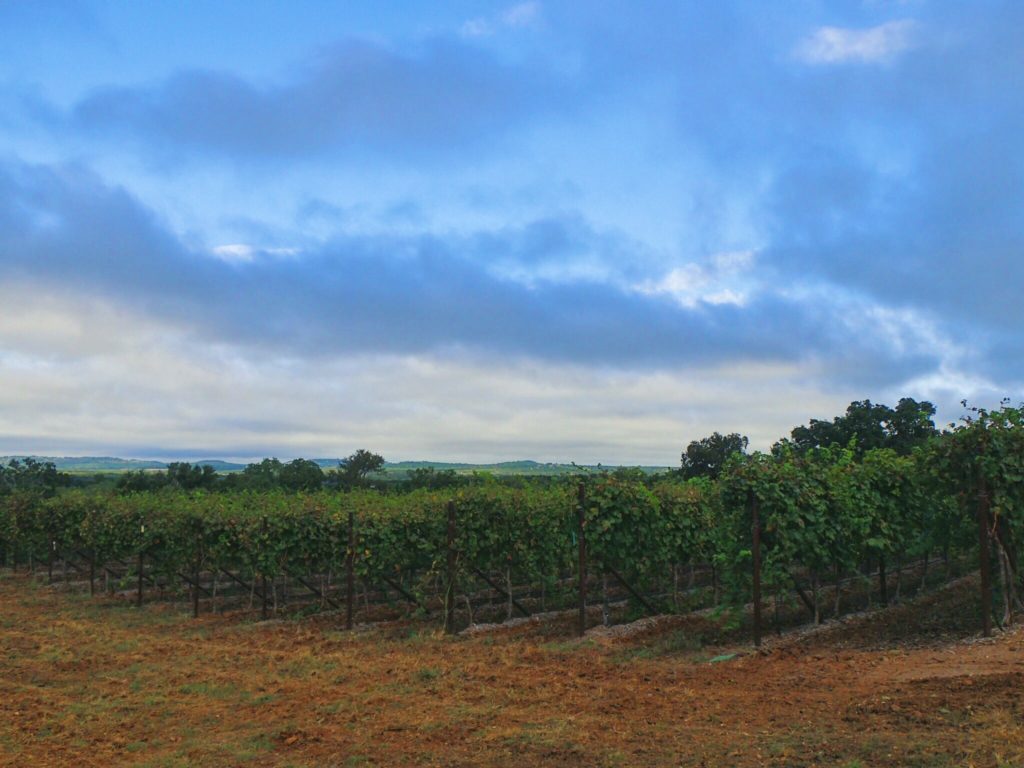 Hye Meadow Winery
Next up was Hye Meadow, which we immediately noticed had a very different atmosphere and vibe than our first stop. Unlike at William Chris, Hye Meadow's vines aren't visible from the tasting room. Instead, the bar looks out at a sprawling green lawn with large, shady Texas oak trees. Different, but still beautiful!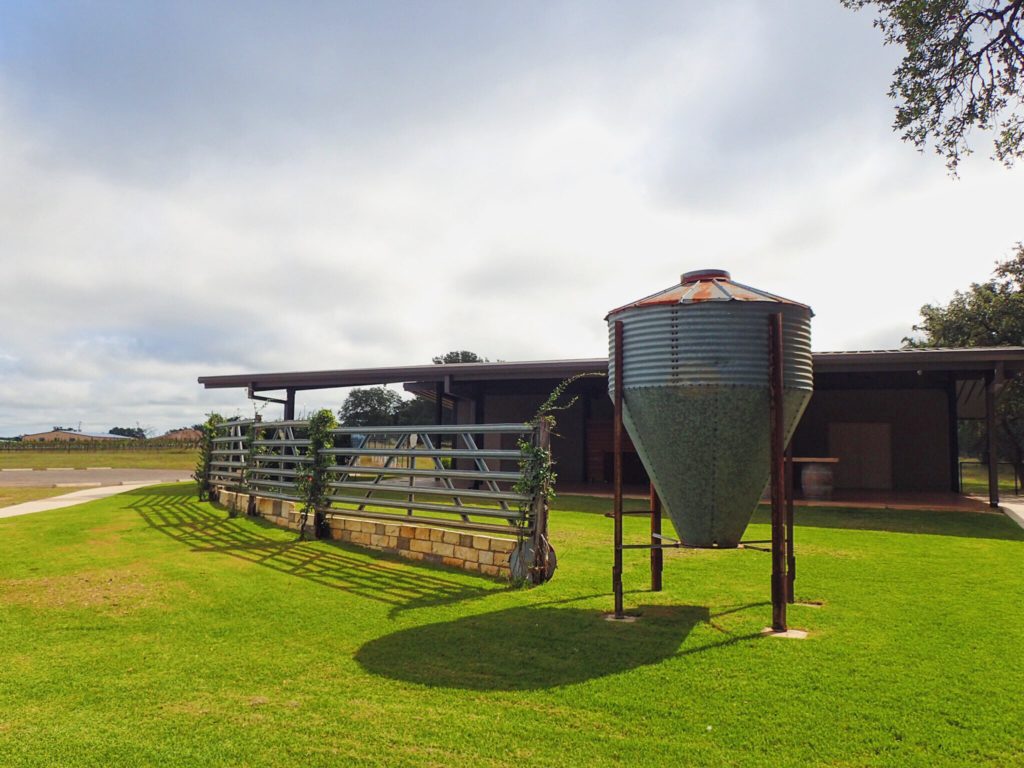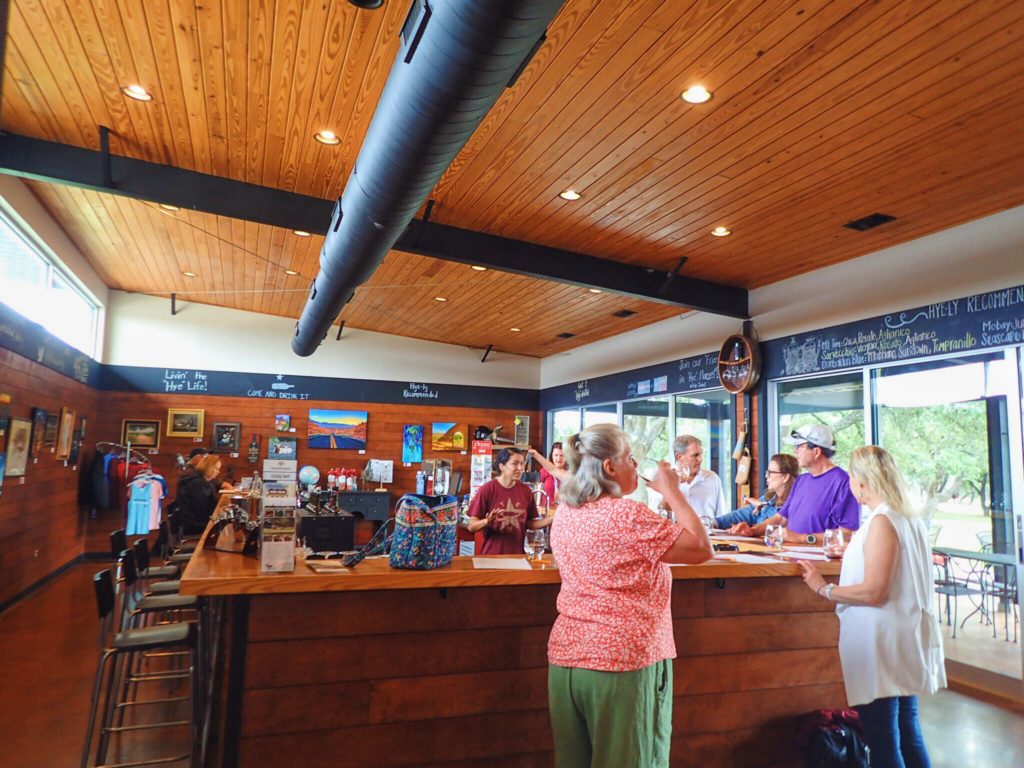 The tasting room was also much more casual and laid back, with the servers wearing comfy T-shirts and fun chalkboard drawings lining the room. There were a variety of wines to choose from on the tasting list, and while Derek and I both enjoyed the wines here, nothing caught our eye (or, um, our taste-buds?) enough to warrant a purchase.
Our favorite part of visiting Hye Meadow was actually just roaming around the massive property. There are chairs and swings scattered all around the lawn, and it was nice to just relax and take a breather in the fresh air after our tasting here.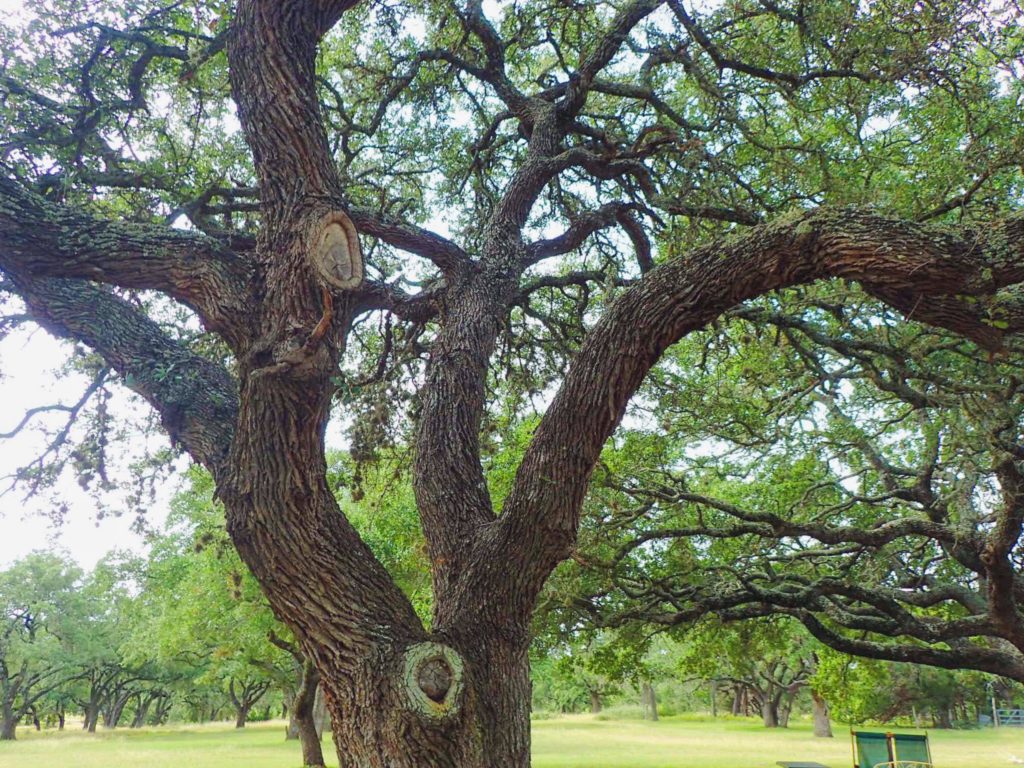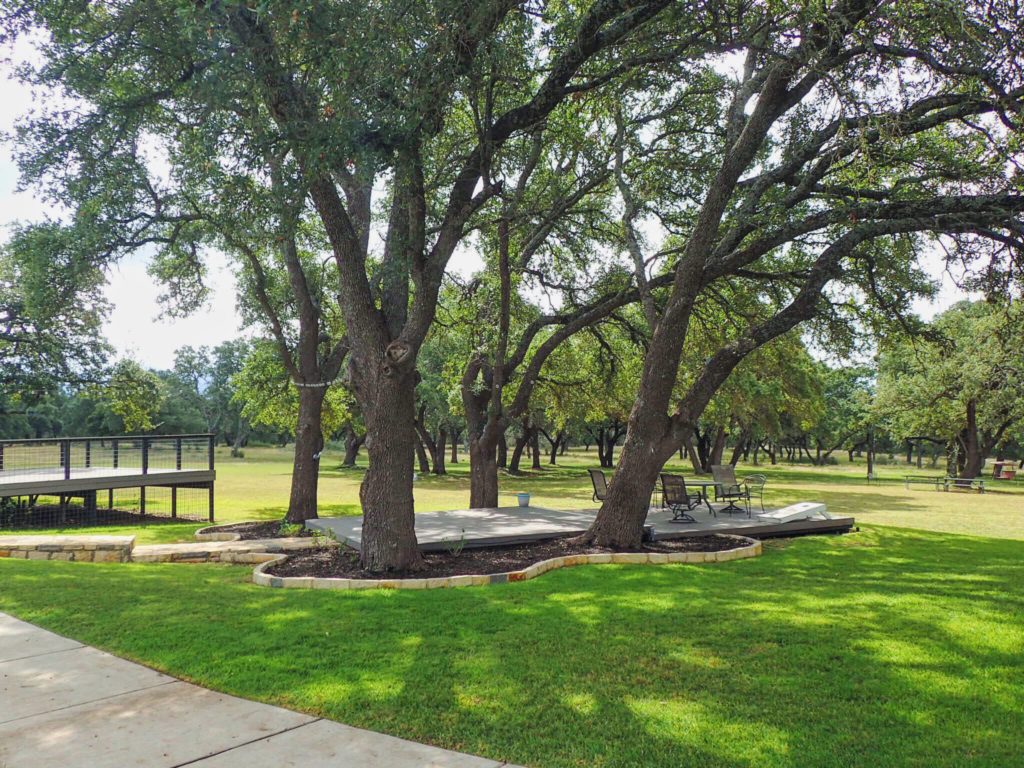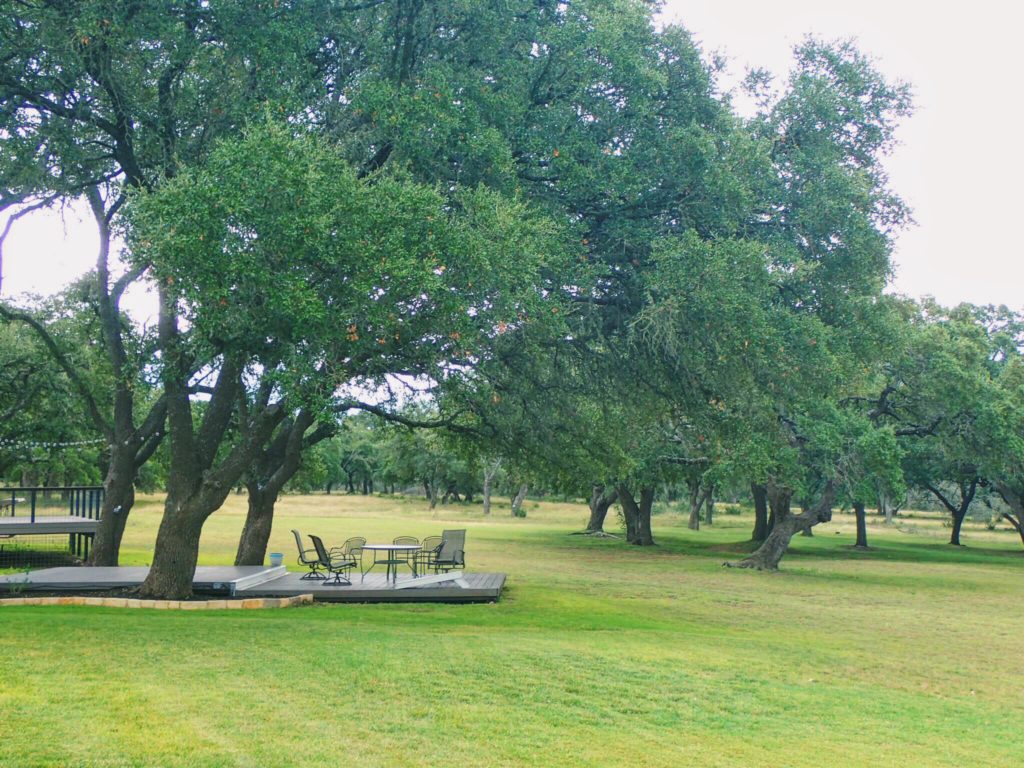 Torre di Pietre
My personal favorite vineyard of the day was Torre di Pietre, which had a drastically different vibe than both William Chris and Hye Meadow. Torre di Pietre felt a bit more formal than our first two wineries, but I loved the dark, cozy tasting room with its intimate atmosphere and Tuscan decor.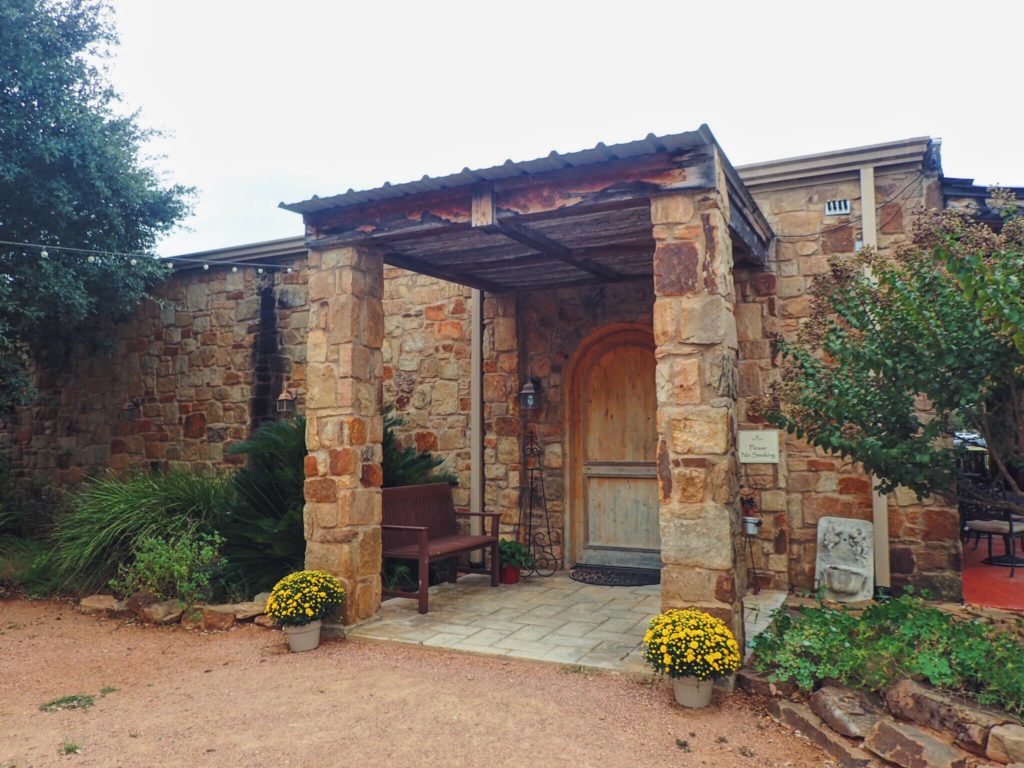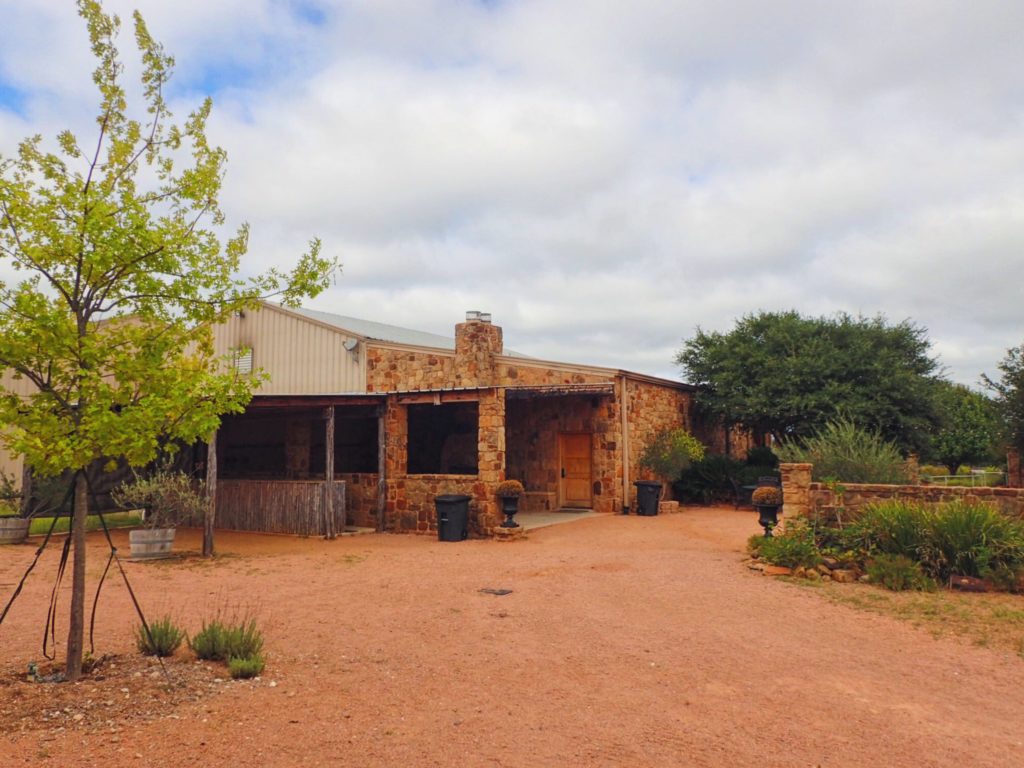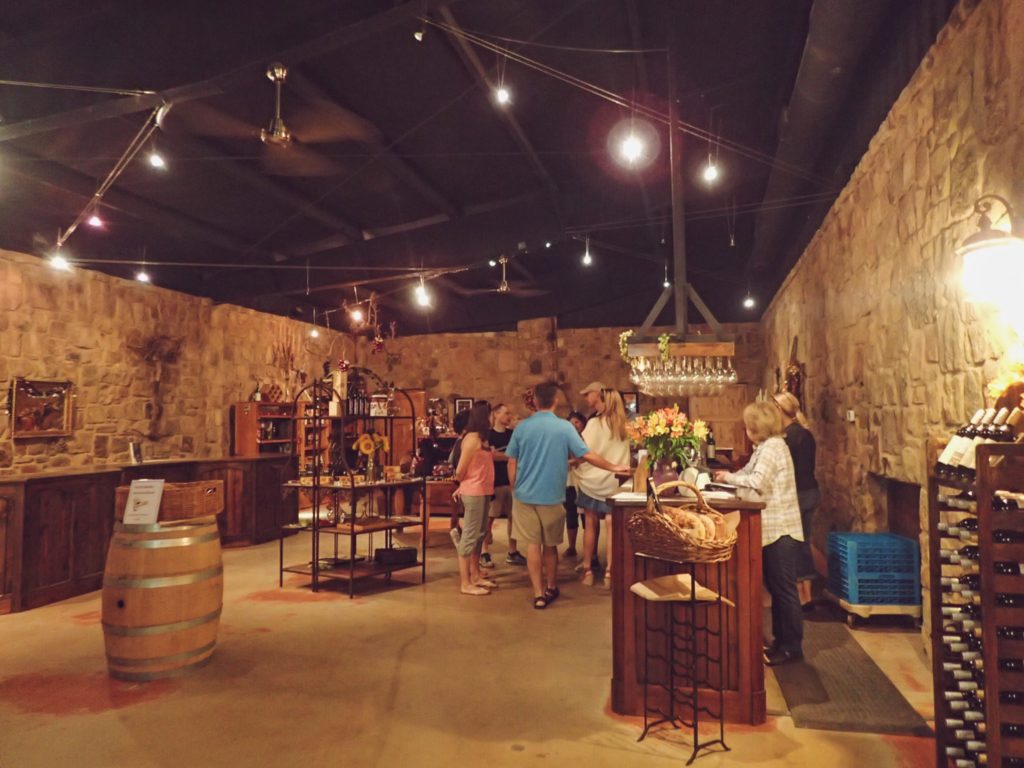 I'm not sure if it was because we were already feeling a bit tipsy at this point or because the wines were genuinely so tasty, but I couldn't get enough of the wines here. Reds, whites, rosés, semi-sweet wines, dry wines, dessert wines…I loved it all. It's the only winery I actually purchased a bottle of wine from!
We also had our picnic lunch (provided by our our guide) at Torre di Pietre, which I was extremely happy about since it meant more time idling around and soaking in the scenery.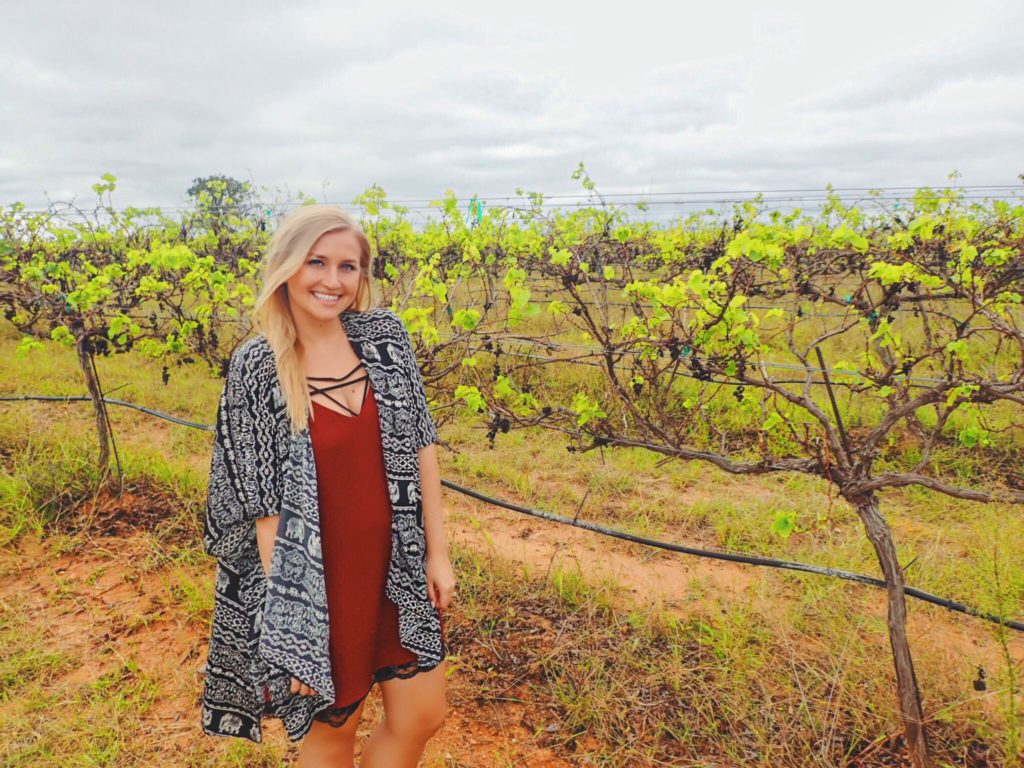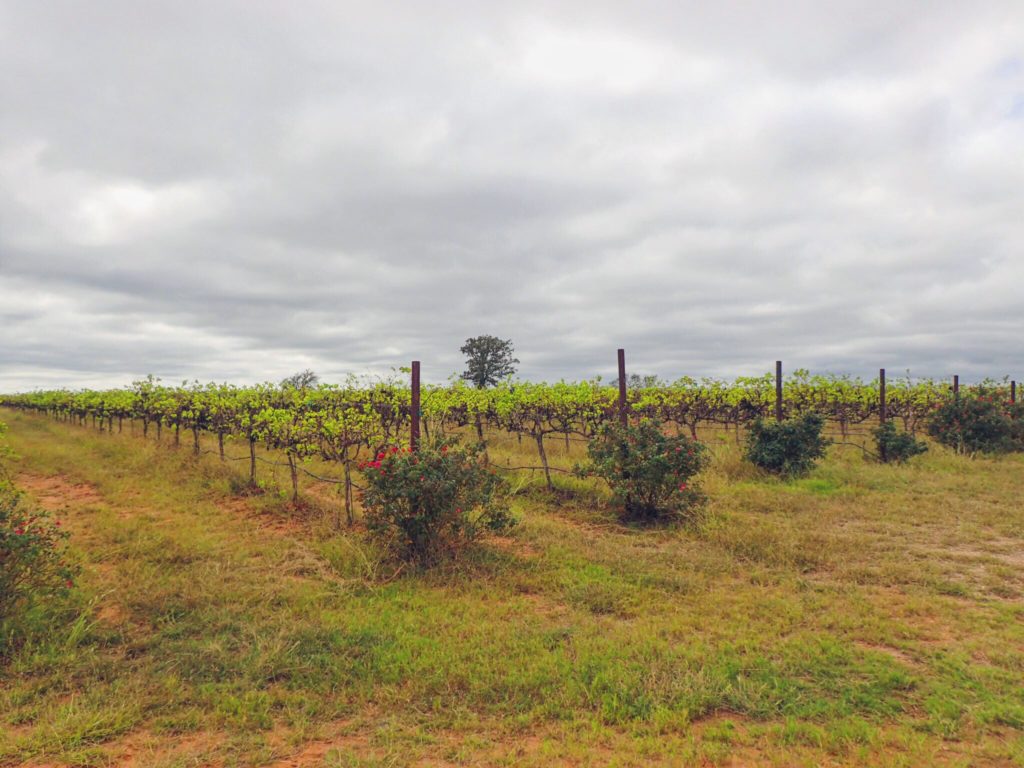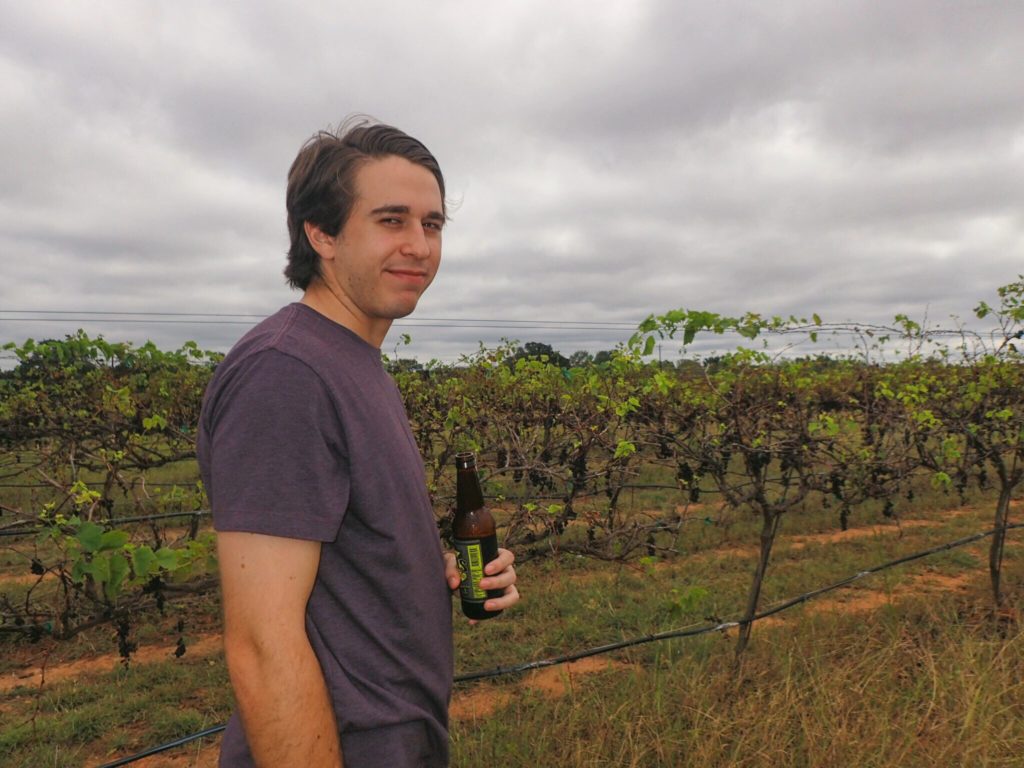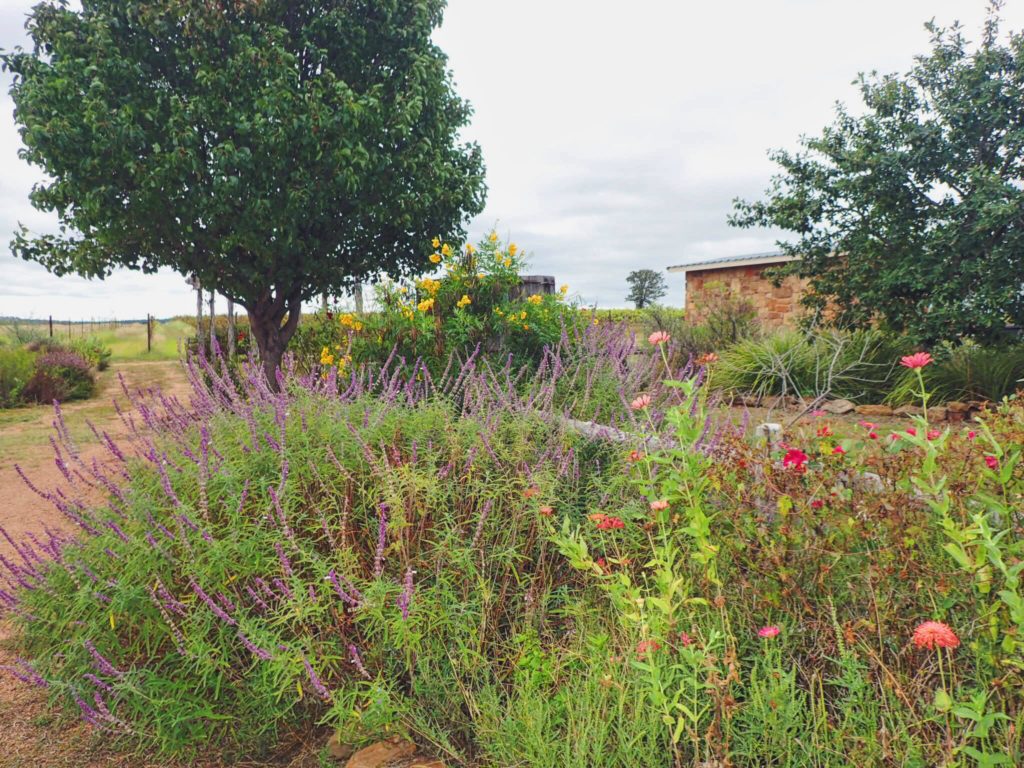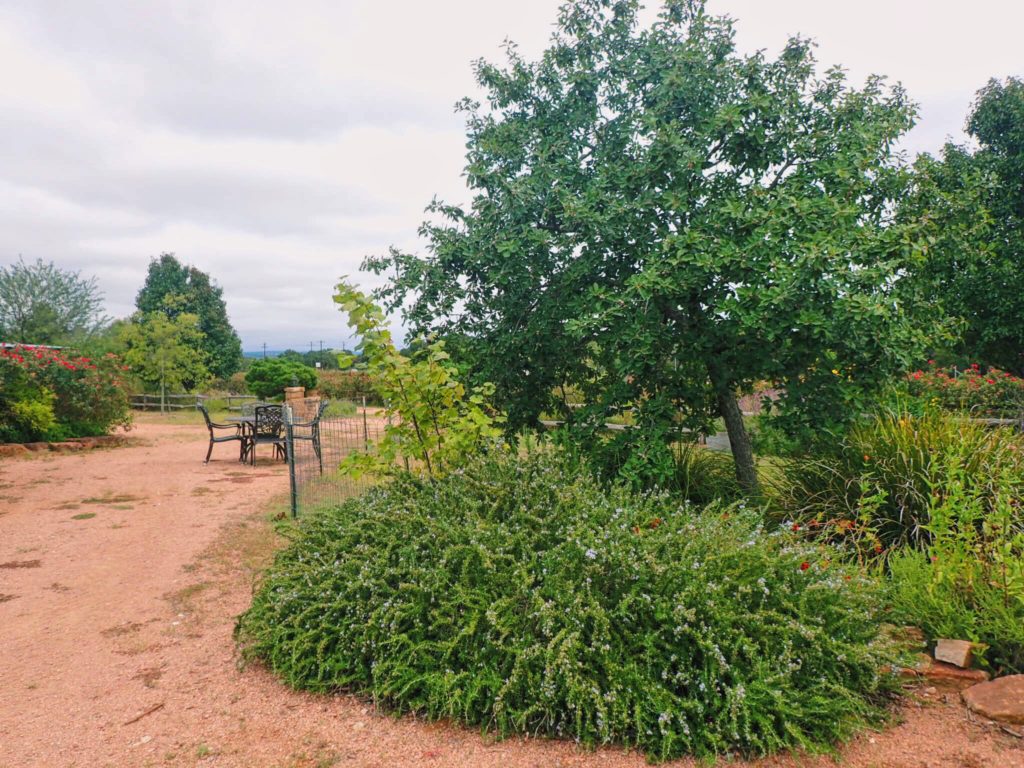 Grape Creek Vineyards
Our fourth and final stop on Wine Road 290 was Grape Creek Vineyards, arguably one of the most popular wineries in the area (and it's not hard to see why). Grape Greek was the only winery we visited to offer an outdoor tasting bar, which we eagerly chose over the indoor bar.
The vineyards themselves were some of the most beautiful we saw during our tour, and there was ample seating in the courtyard near the outdoor bar that overlooked the full, green rows of vines.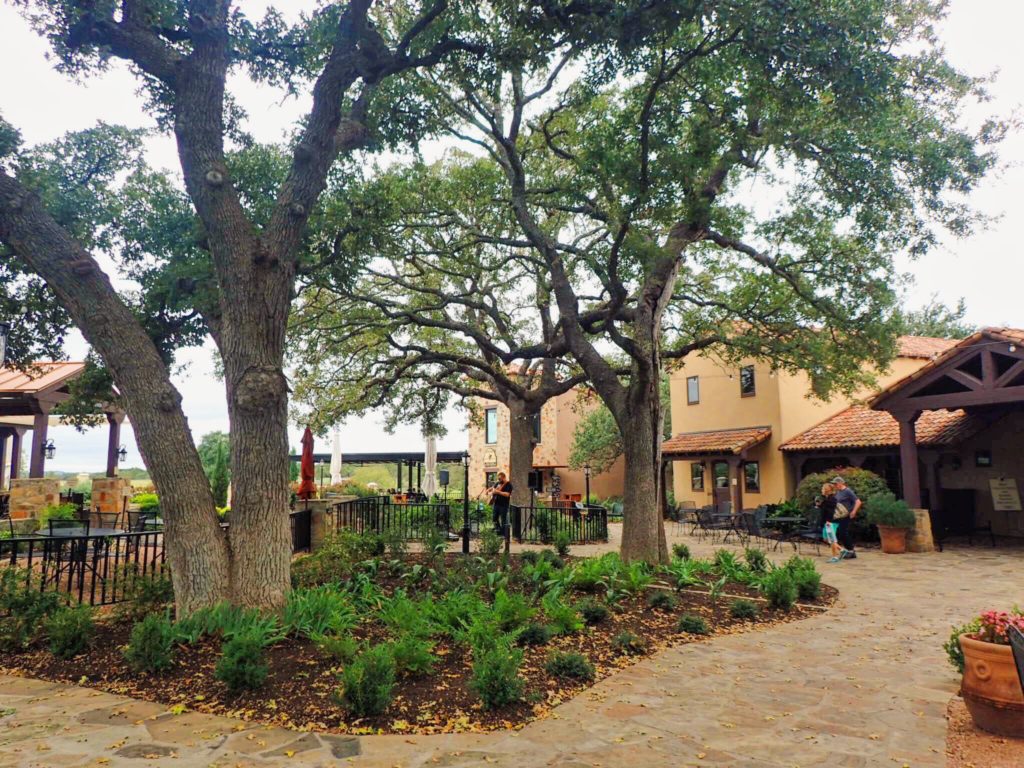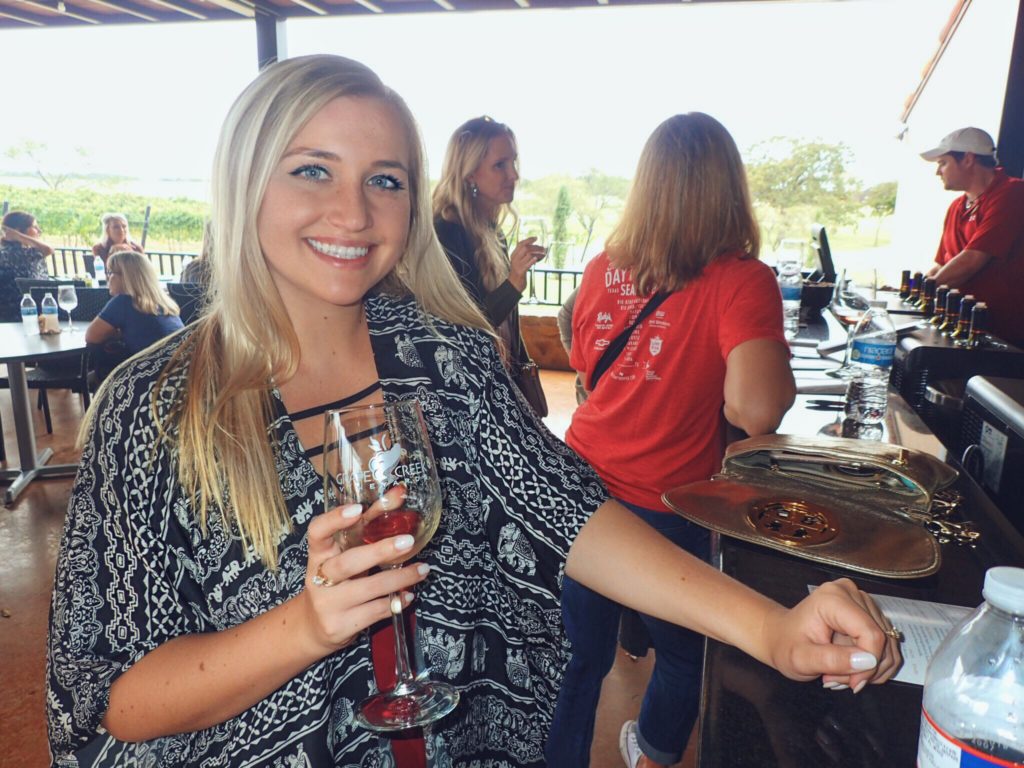 We really enjoyed the wines here, and as with Torre di Pietre and Hye Meadow, there was a fairly large list of wines to choose from. However, Grape Creek was definitely the pushiest about joining their wine club and felt the most commercial and sales-y – in fact, none of the other wineries even asked us!
("So, did you enjoy our wines today? Have you heard about our wine club? Check out all these great perks! Oh, not interested? Are you sure? What about these perks? It's so fun! Are you sure?")
Don't let that stop you from going; Grape Creek is still really beautiful and offers some delicious wines. Just know that they probably will ask you to join their club or make a purchase, and don't be afraid to offer a firm "No, thanks!", taste your wines in peace, and walk away when you want to.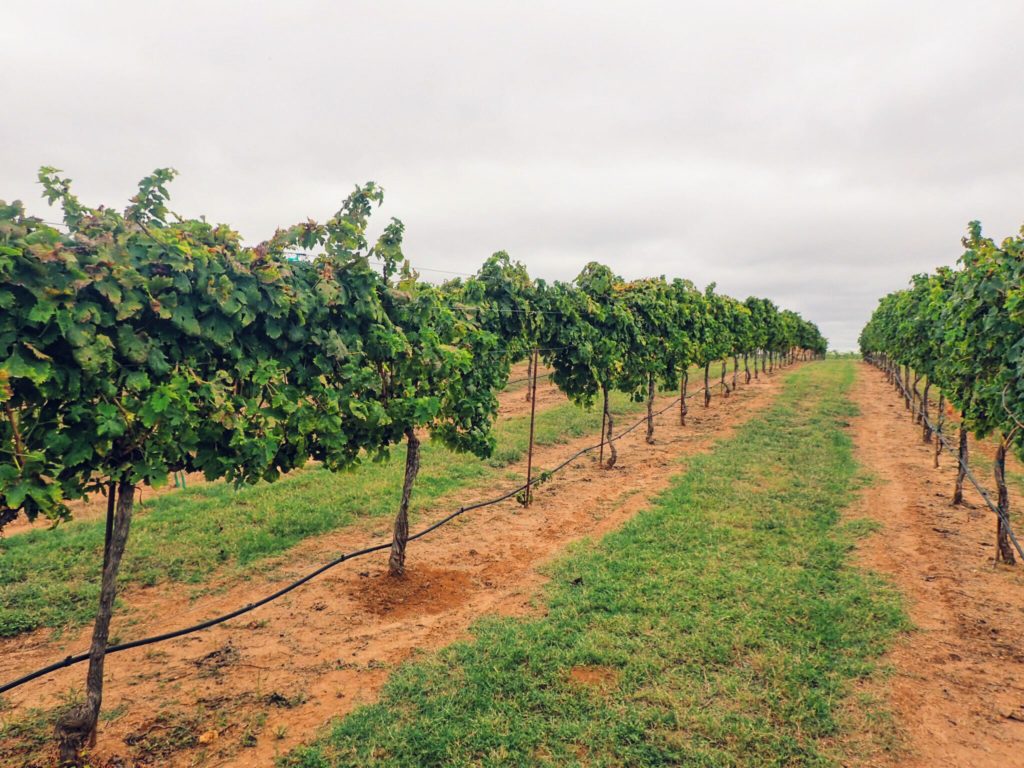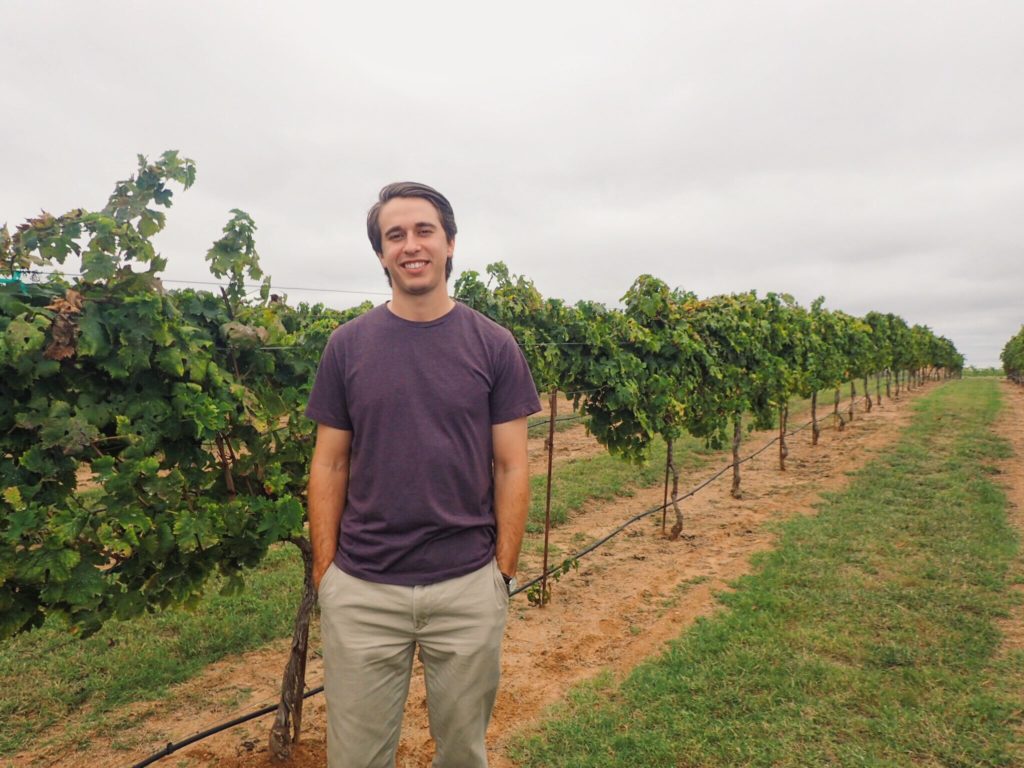 ---
Pin It!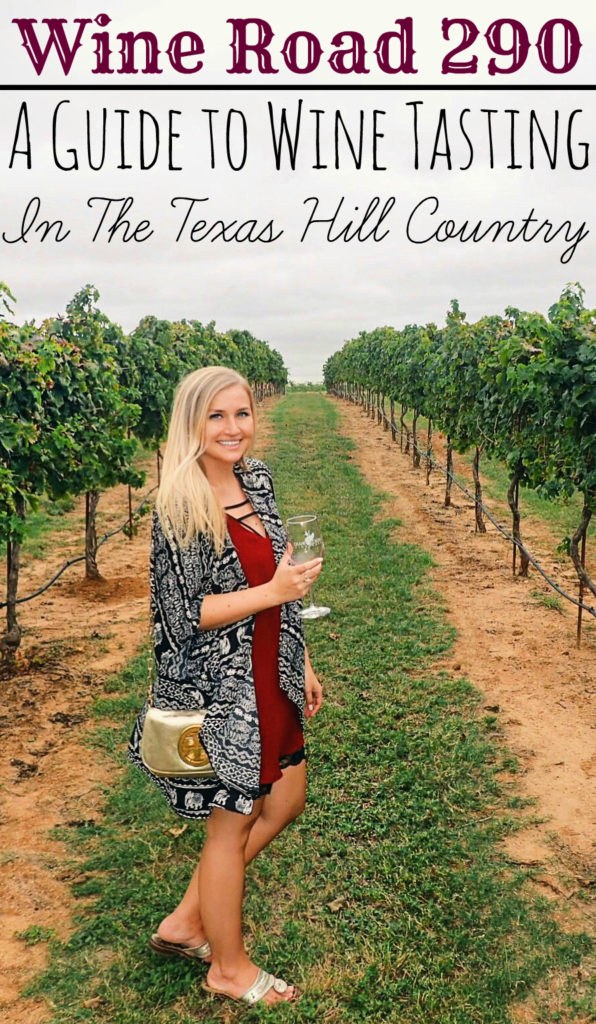 ---
Have you ever heard of Texas Wine Road 290? What are your favorite wineries in the Texas Hill Country? Which would you most want to visit?
---
Let's Connect!