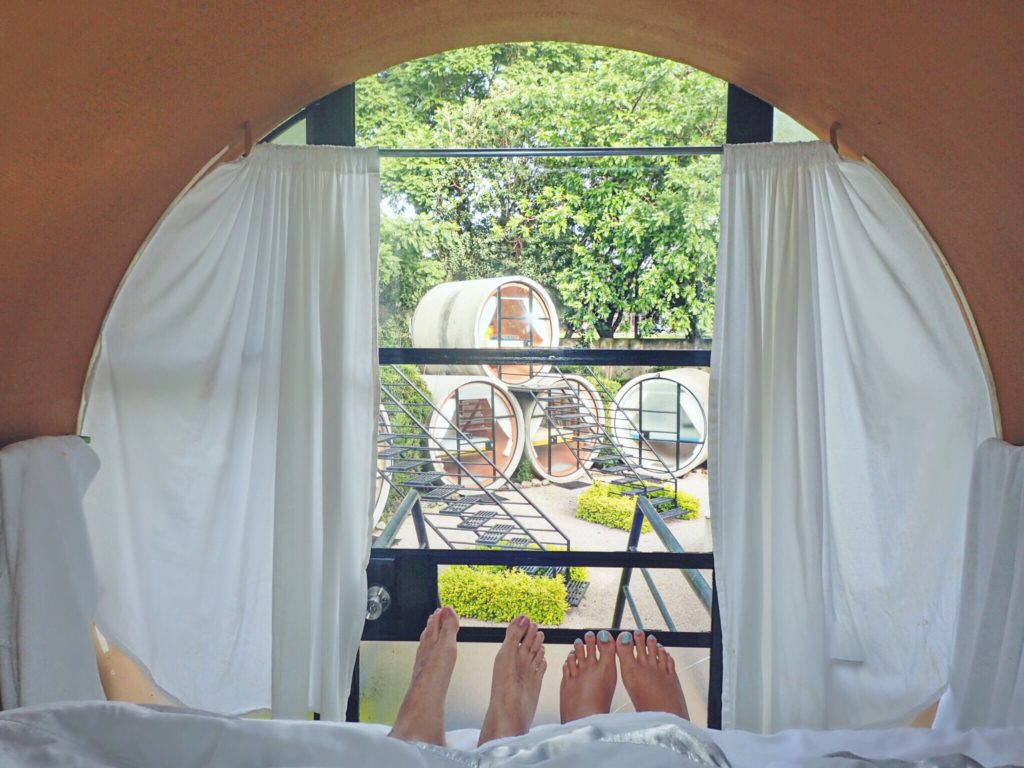 There's something so delightfully charming and thrilling about sleeping in funky, unexpected, and unusual accommodation. In the past, I've slept in seaside treehouses, French chateaus and island bungalows, but never a Hobbit hole…until Tubohotel, that is!
Who would have thought my first true Hobbiton experience would take place in a sleepy little Mexican village, of all places?!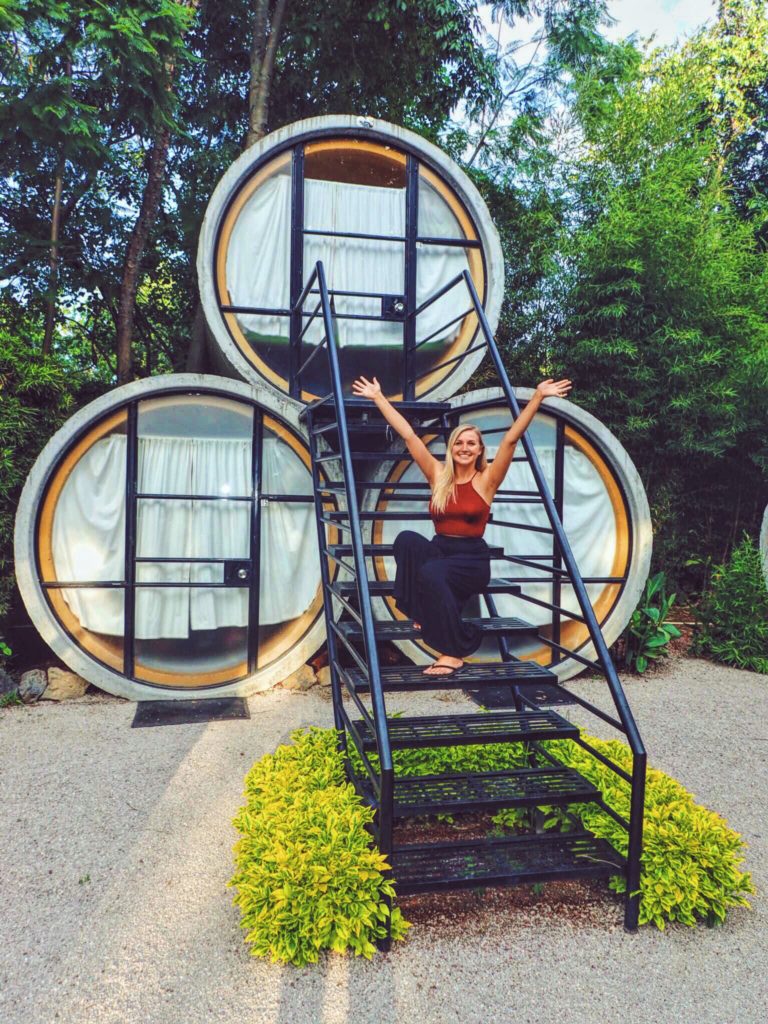 Okay, so the residences at Tubohotel  in Tepoztlan, Mexico aren't exactly hobbit holes, but this little oasis of cement tube rooms is the closest thing to a real-life Hobbiton that I've ever seen!
…Perhaps a more modern and industrial take on the traditional Shire, but still, you won't hear any complaints from me. I mean, just look at this place!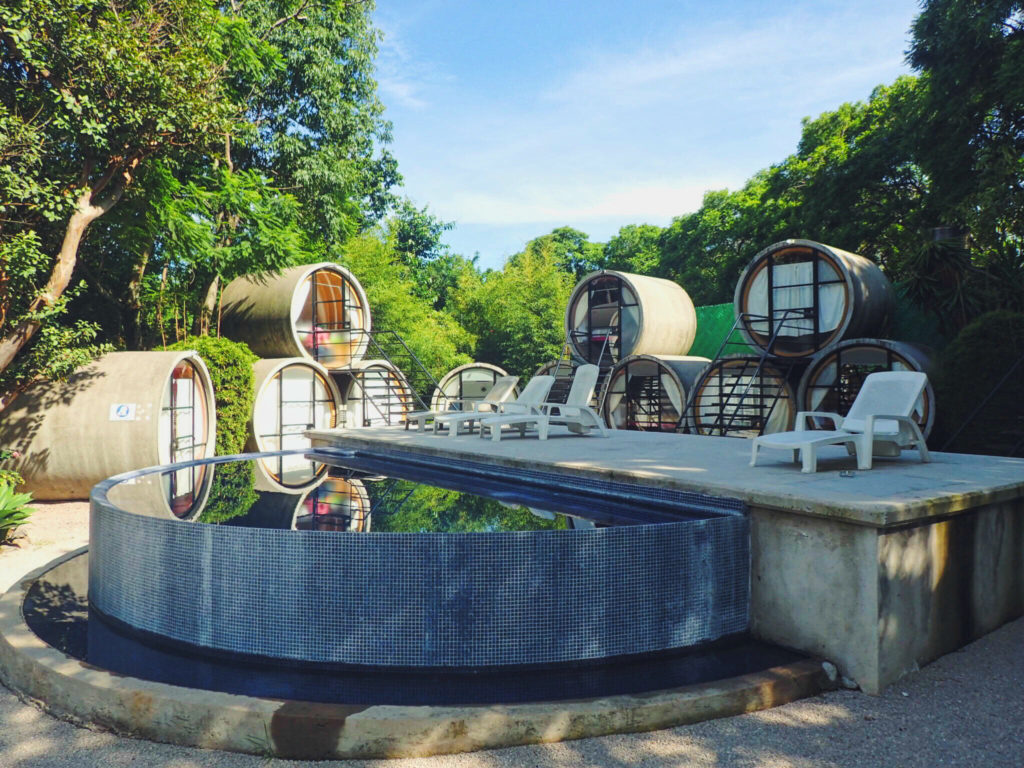 While the space is small, it's surprisingly comfortable and cozy (just like a Hobbit hole should be!)
I loved spending the evenings in our little tube, freshly showered and curled up in bed reading, talking about the day's many adventures, and catching glimpses of the moonlight and night sky above.
There were a handful of nights when it stormed violently outside, and being safely snuggled up in our miniature round home while the rain and wind came down around us was just the coziest feeling in the world.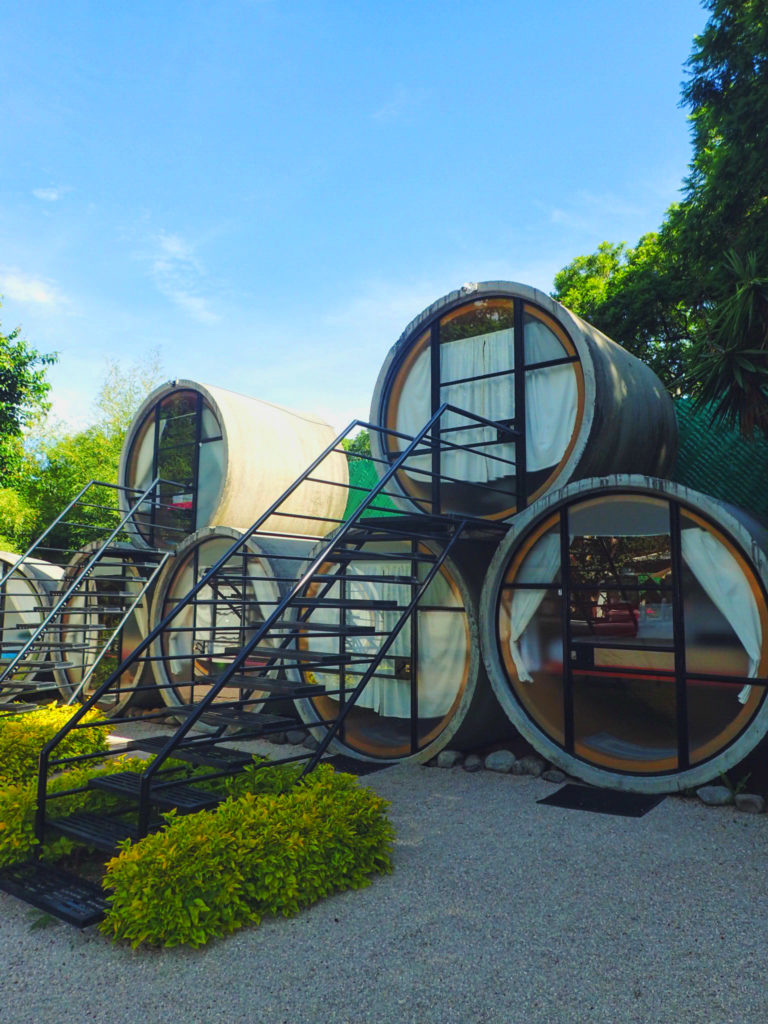 Each tube room is made from a nine-foot long industrial cement tube, previously used as a rainwater drain pipe (yay for being eco-friendly!). The tubes have since been refurbished, and their interiors have been painted with bright, warm, homey colors.
There's plenty of storage space on the floor under the queen-sized beds (behind the simple yet effective welcome rug) and every tube room comes equipped with a lamp, a shelf behind the bed, a fan, two outlets, two windows (with screens), and curtains for privacy.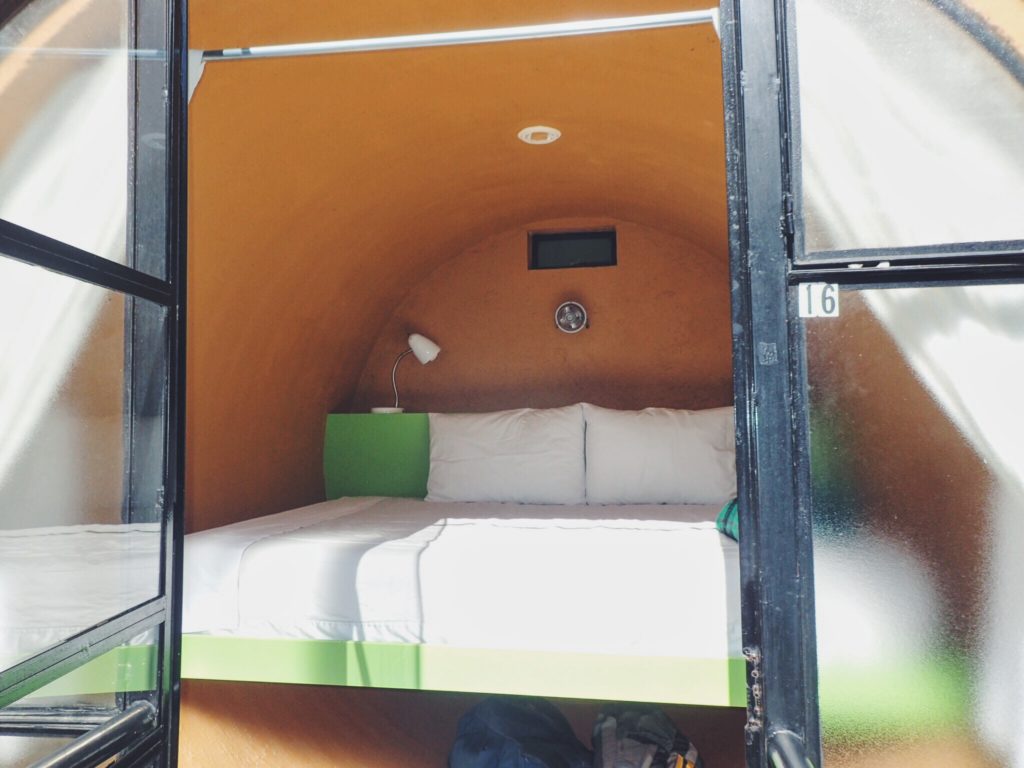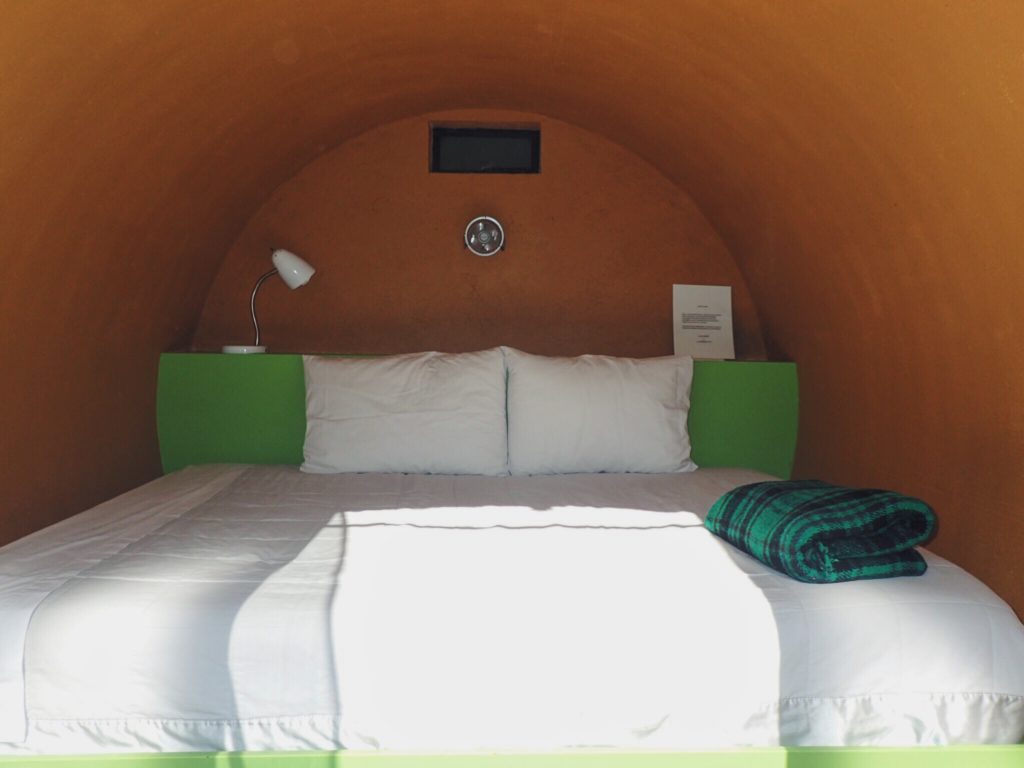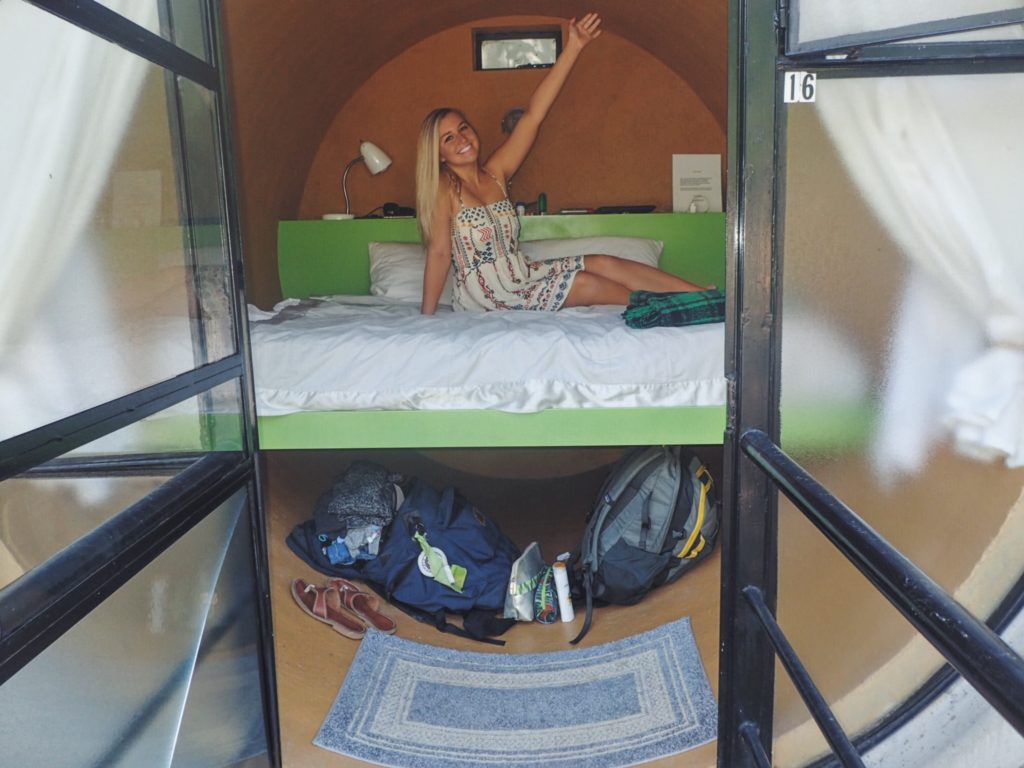 The bad news? There's no A/C or heating unit.
The good news? You really don't need either of these to be comfortable!
We visited Tepoztlan during early July, and while it hovered around 80 degrees Fahrenheit (26 C) during the day, temperatures dropped to the low 60's (around 15 C) at night, making for perfectly cool sleeping conditions. We also left our screened-in windows open at night to let some fresh air in, and kept the curtains closed in the mornings to keep the sunlight (and accompanying heat) out.
I can't speak for winter temperatures in this region, but each room comes with a thick extra blanket in case you get cold during the night.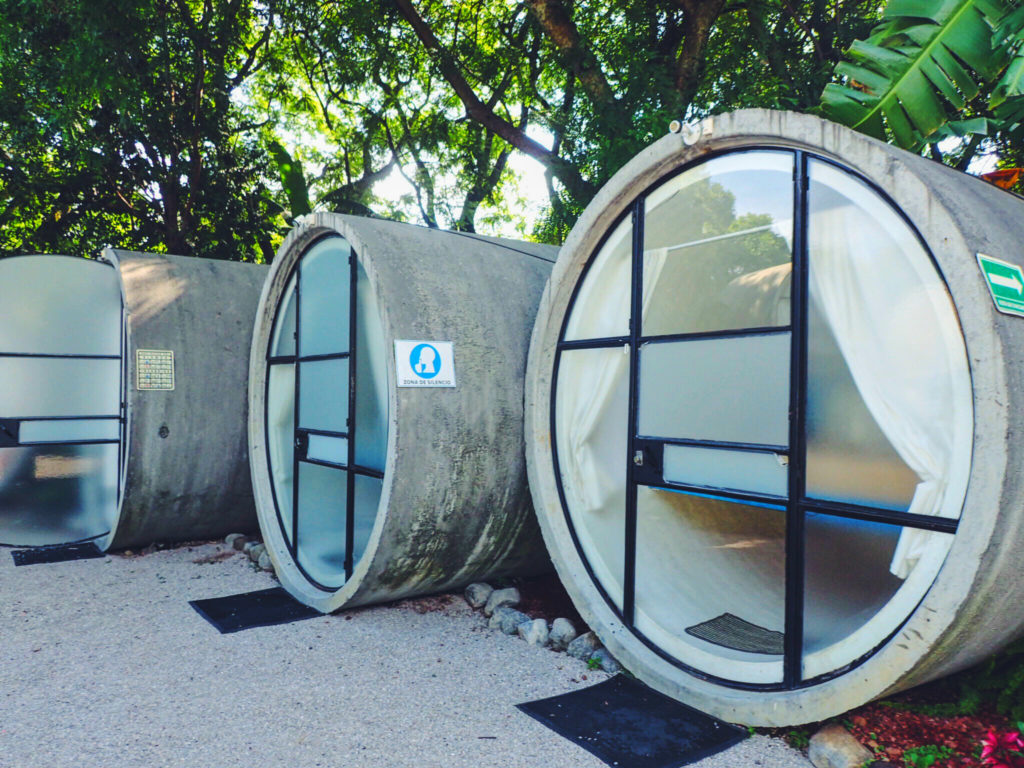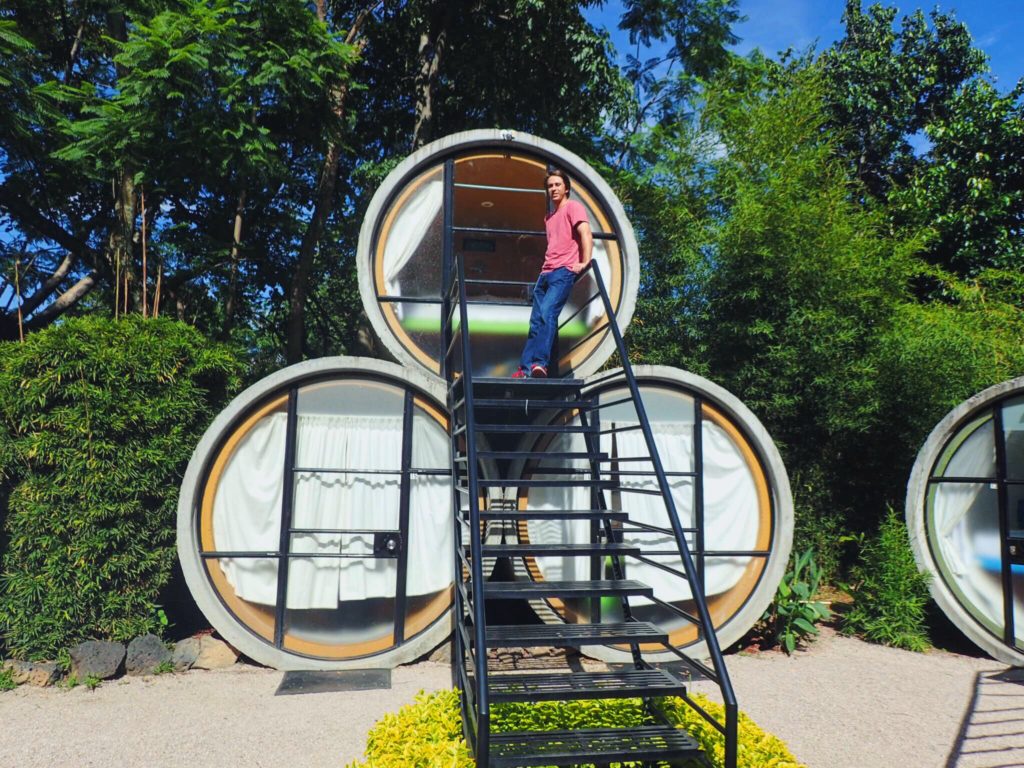 Depending on where your tube room is situated, you'll either have a view of the surrounding mountains, the pool, or more of the property's tubes.
While I'm sure the mountain views are particularly magical, the entire property is so lush and scenic that you really can't go wrong.
However, the one bit of advice I will offer in terms of choosing a room is to "splurge" for one of the "Top of the Pyramid" tubes rather than a ground-level tube (it's a difference of just 40 USD vs. 47 USD per night).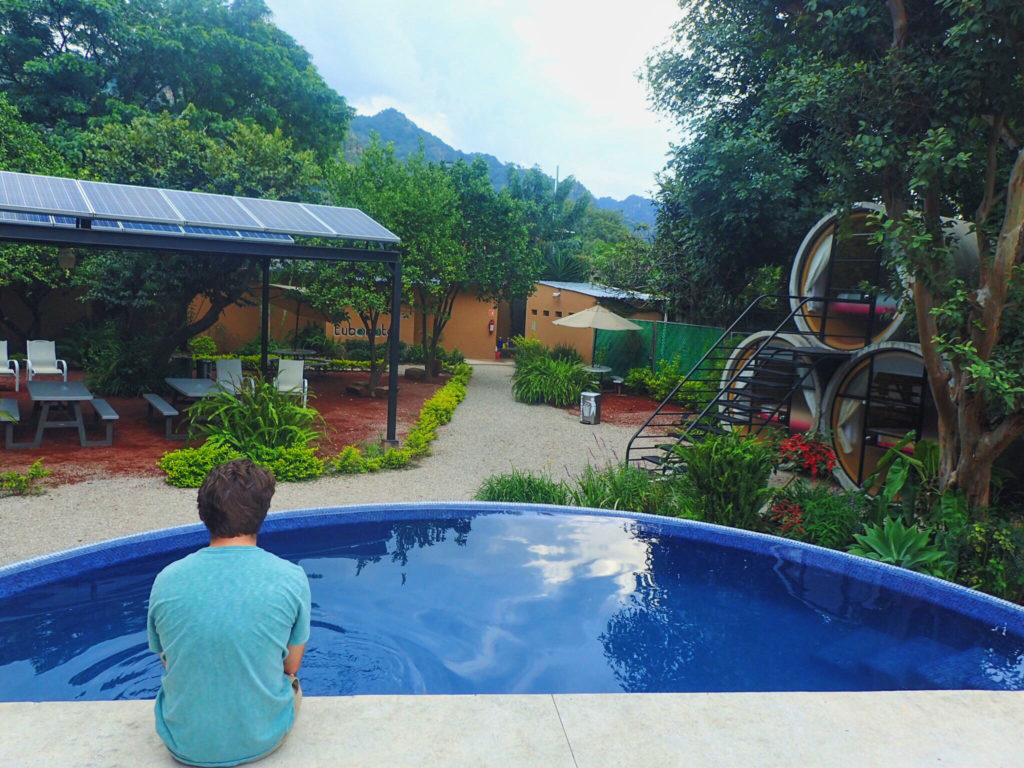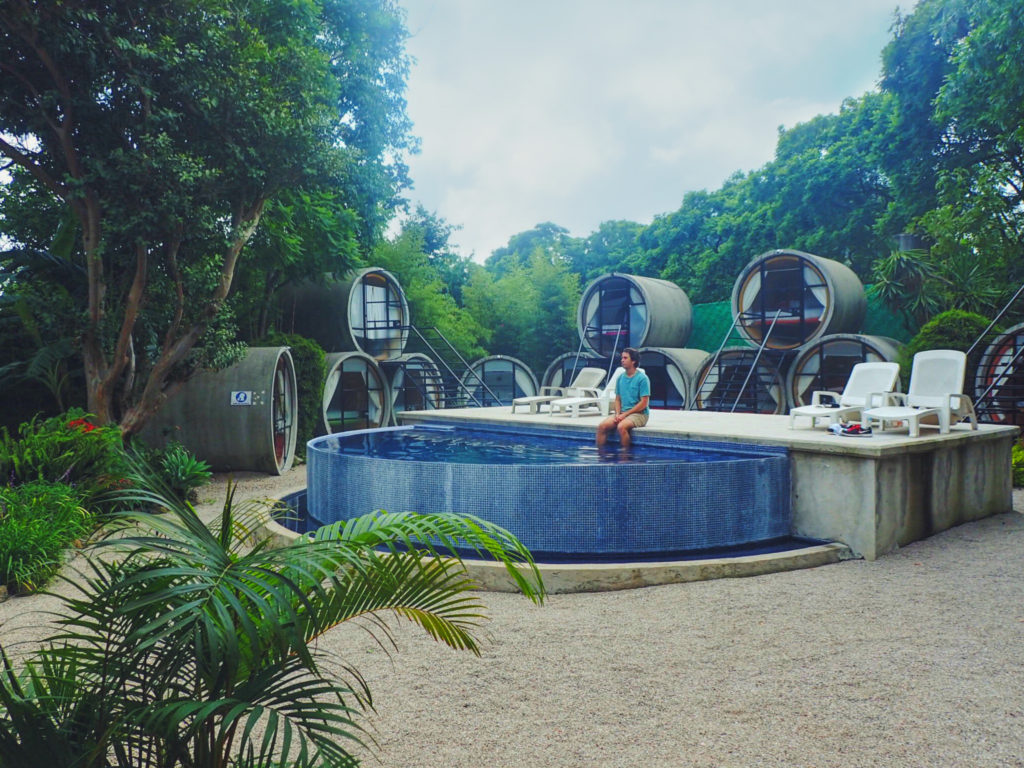 Practical Information
Tepoztlan (and Tubohotel) are located just 1.5 hours by bus from Mexico City.
There are direct buses between the Mexico City Terminal Del Sur bus station and Tepoztlan
Alternatively, you can take a bus from the Mexico City Airport to Cuernavaca, and connect there on a second bus to Tepoztlan
Tepoztlan in a popular weekend destination for Mexico City residents. We stayed at Tubohotel over the weekend and it was quite busy, but when Sunday night rolled around, we were the only guests left!
Bathrooms are located on-site, separate from the tube area. The showers are nice and hot!
---
Pin It!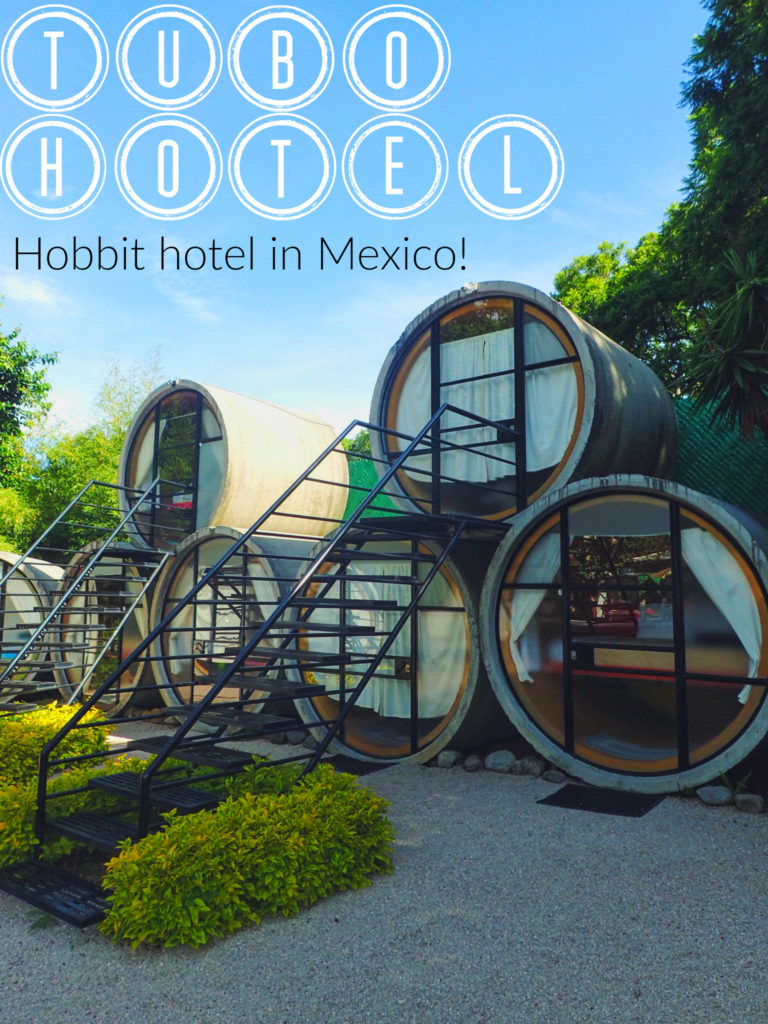 ---
Would you ever sleep in a place like Tubohotel? What's the coolest/craziest accommodation you've ever stayed in?
---
Let's Connect!