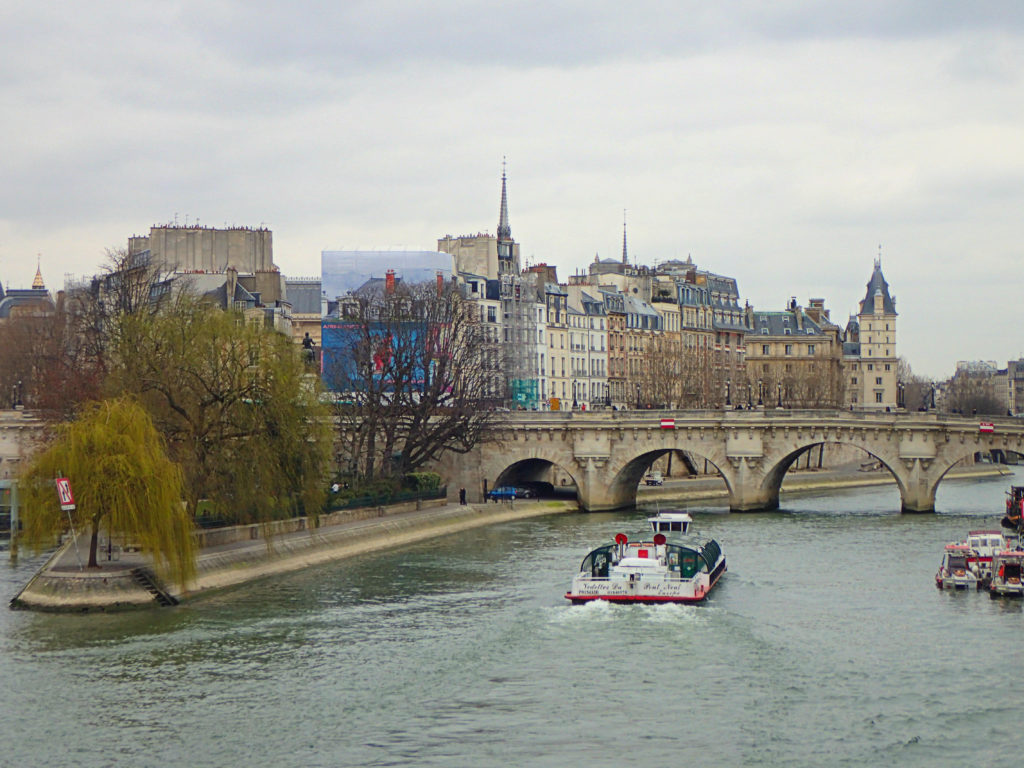 I woke up on day two of my Parisian journey with songs and images from the previous night's escapades still dancing through my mind.
I was sleepy but excited to see what the day had in store, especially since we were bidding adieu to our temporary home near the Champs-Élysées and making for a new part of town: Saint-Germain-des-Prés.
Saint Germain is a cultural, literary, and artistic hub located in Paris's 6th arrondissement. It became popular with American expat artists and writers after World War I, including well-known members of "The Lost Generation" like Ernest Hemingway and Gertrude Stein.
Today, that history and culture remains very evident and well-preserved. There's a youthful and intellectual energy that pulsates through the neighborhood, and bookstores and cafes remain abundant. While this left bank neighborhood is less ritzy and more relaxed than its right bank counterparts, it's still considered a trendy–and oftentimes expensive–area to stay in.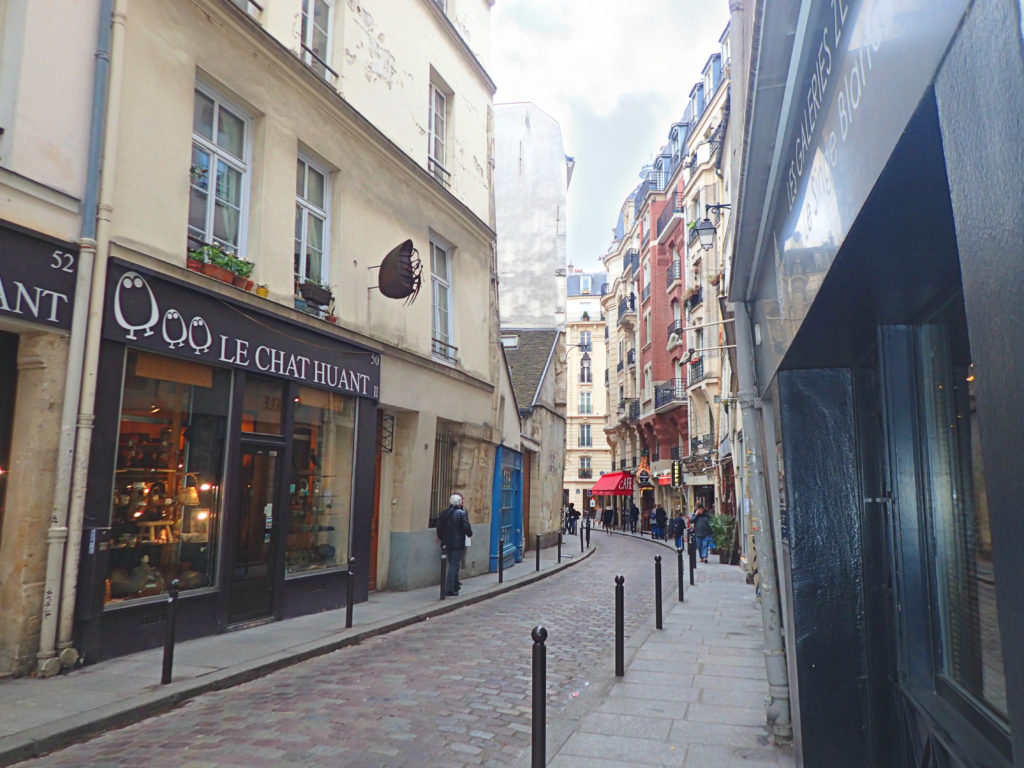 That said, what better way to dive into vibe and culture of Saint Germain than with a traditional Parisian brunch?
The Sunday brunch buffet at the Hotel Bel Ami is considered to be one of the best brunches in all of Paris, and it's extremely popular with locals and visitors alike. This knowledge alone was enough to get my taste buds tingling, but when I finally saw the spread for myself, I practically squealed with excitement.
Breads, chocolate croissants, breaded shrimp, prosciutto, mozzarella with tomatoes, salmon (both smoked and baked varieties), mini sandwiches, vegetables, and all sorts of spreads and dips lined the table. Oh, and did I mention the completely separate dessert bar, where sky-high piles of cakes, cookies, candies, puddings, and all sorts of other sweet treats sat waiting to be promptly enjoyed?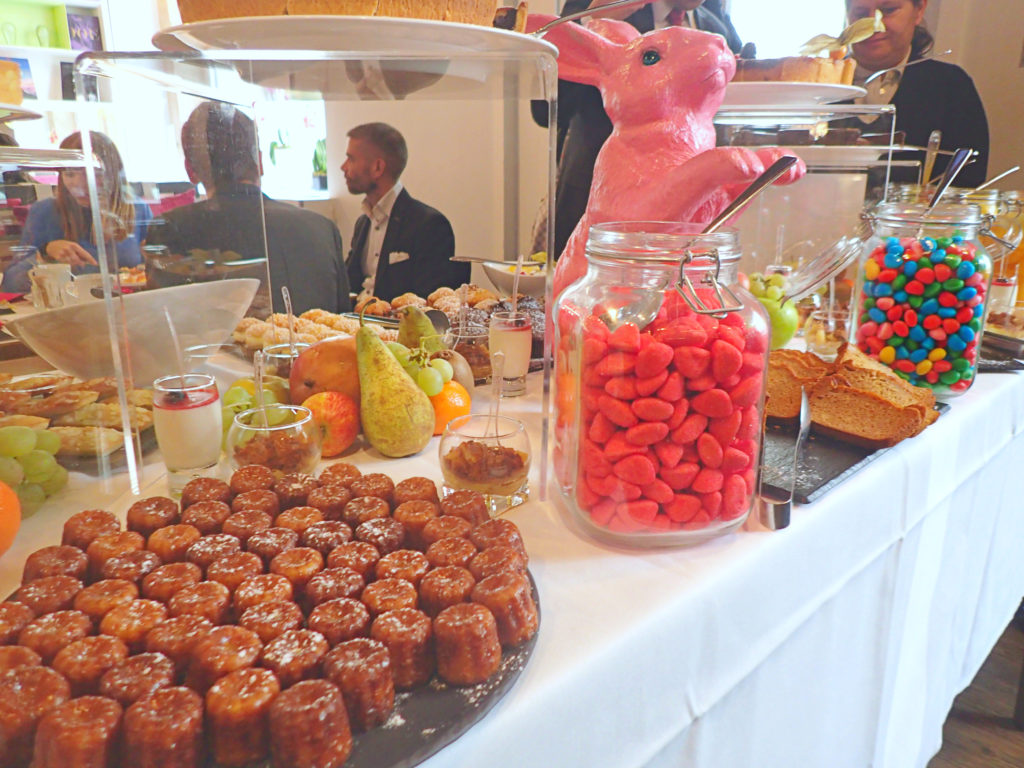 After filling every last square centimeter of my plate with as many samples and goodies as I could fit, I grabbed a seat and considered my beverage options. Coffee? Freshly squeezed apple juice? Champagne?
…All of the above, naturally! Hey, if the French don't have to choose, why should I?
Sunday brunch aside, the Hotel Bel Ami is one of the most fabulously fun and feminine hotels I've ever seen with my own eyes. From the lobby to the bar, and from the breakfast room to the guestrooms, the Bel Ami was the perfect combination of modern, colorful, and chic.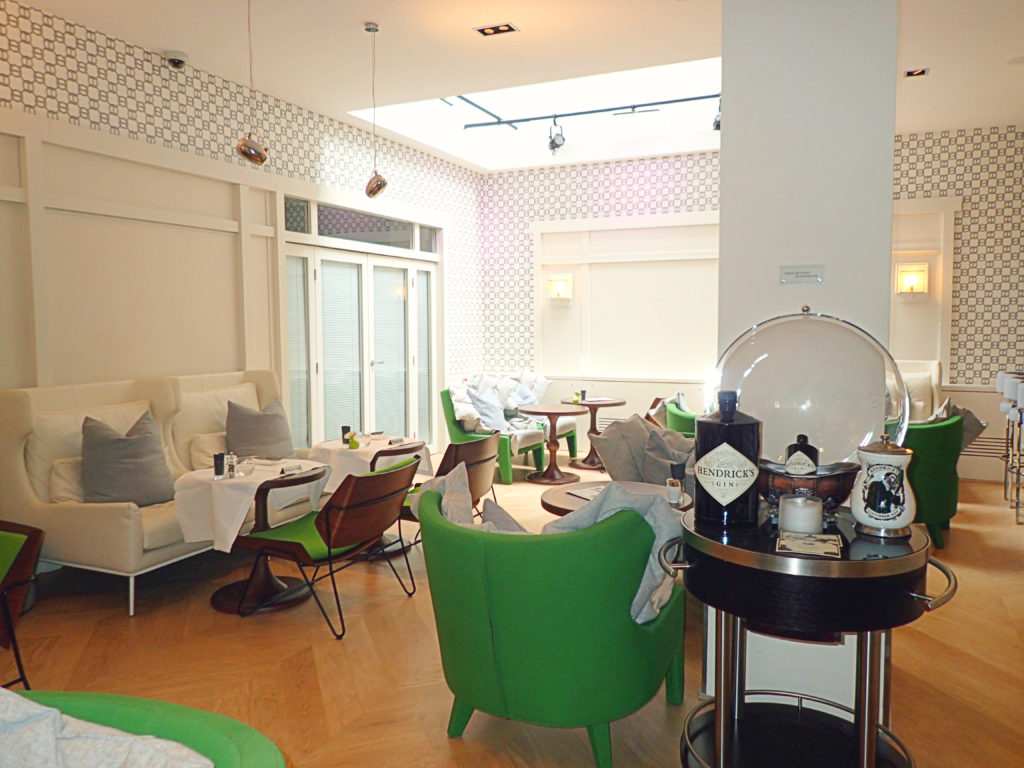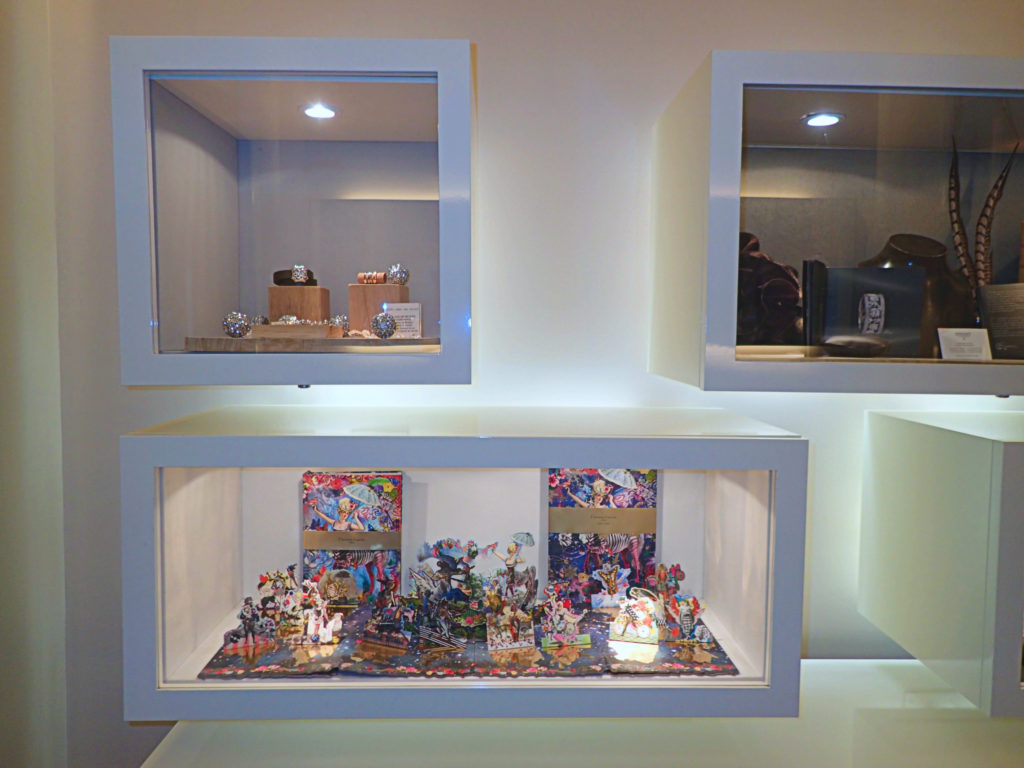 I loved the stark contrast between the crisp white bedding and the pops of orange and blue decor in my room. The best part, though, was the scenery outside of the guestroom. After tossing my luggage aside and taking a quick survey of the room, I threw open the shutters and was greeted with an up-close-and-personal view of the Abbey of Saint-Germain-des-Prés. This 6th century church is the oldest in all of Paris, and it was literally a stone's throw from my window-sill.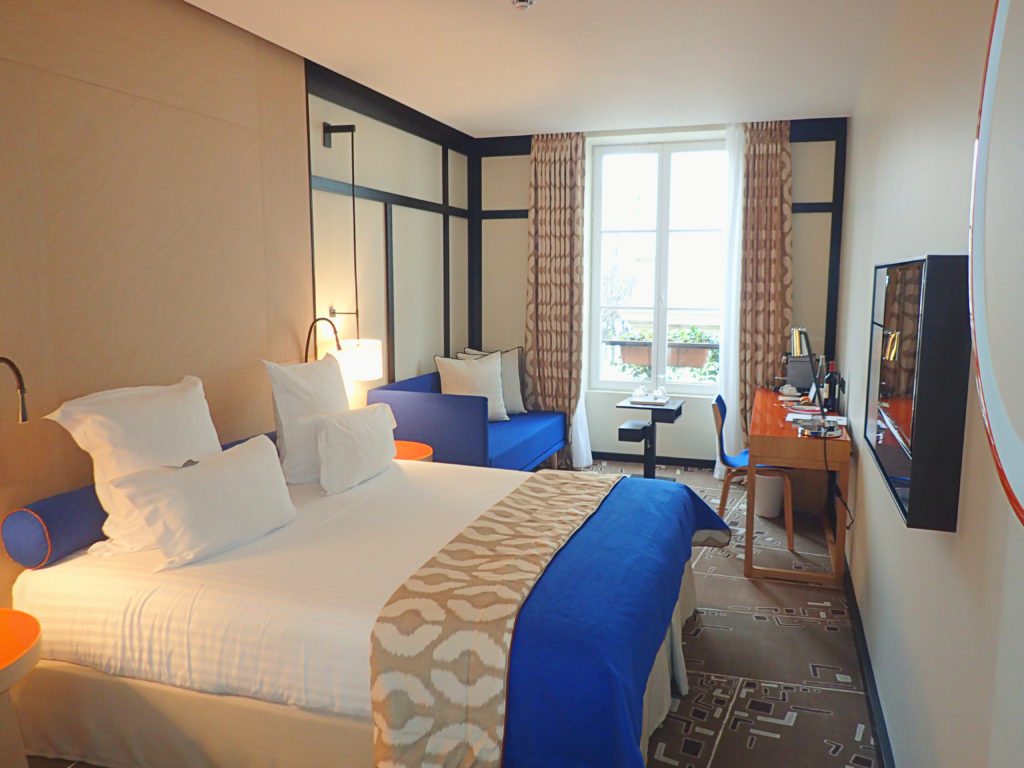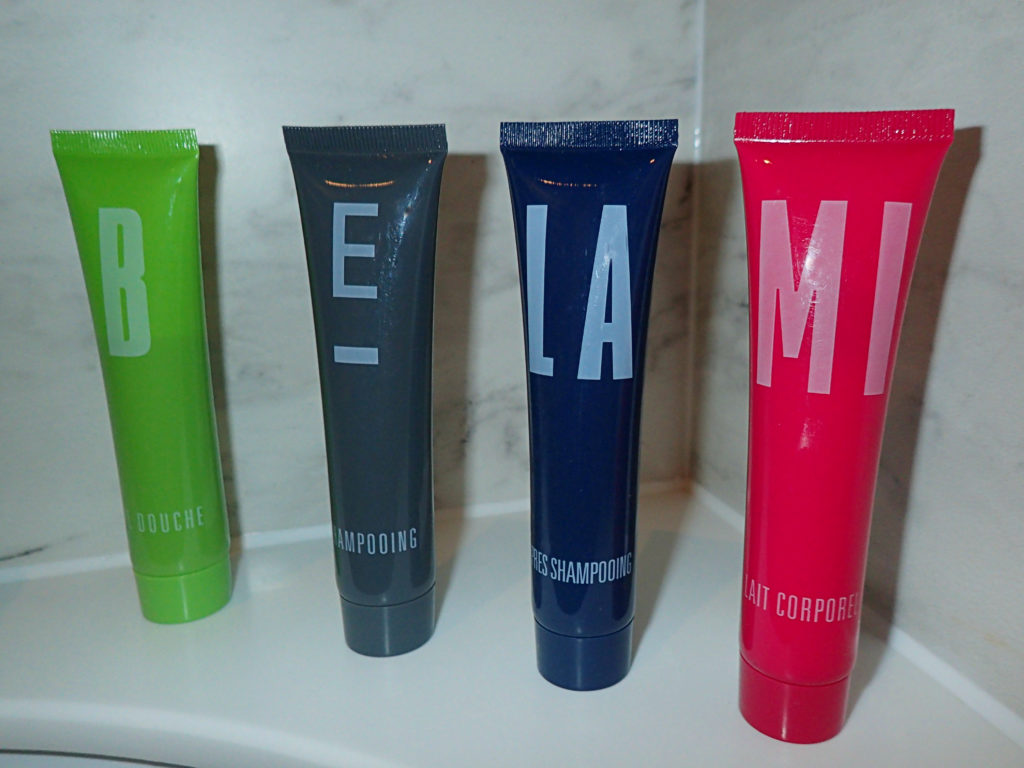 Fancy an interest bit of trivia? The hotel's building was the site of the an 18th-century printing works, the Imprimerie Nationale. It was this exact printing facility that published Bel Ami, the famous novel by French writer Guy de Maupassant. The hotel continues to pay tribute to their history and their namesake by housing a wonderful collection of books and small libraries throughout the property.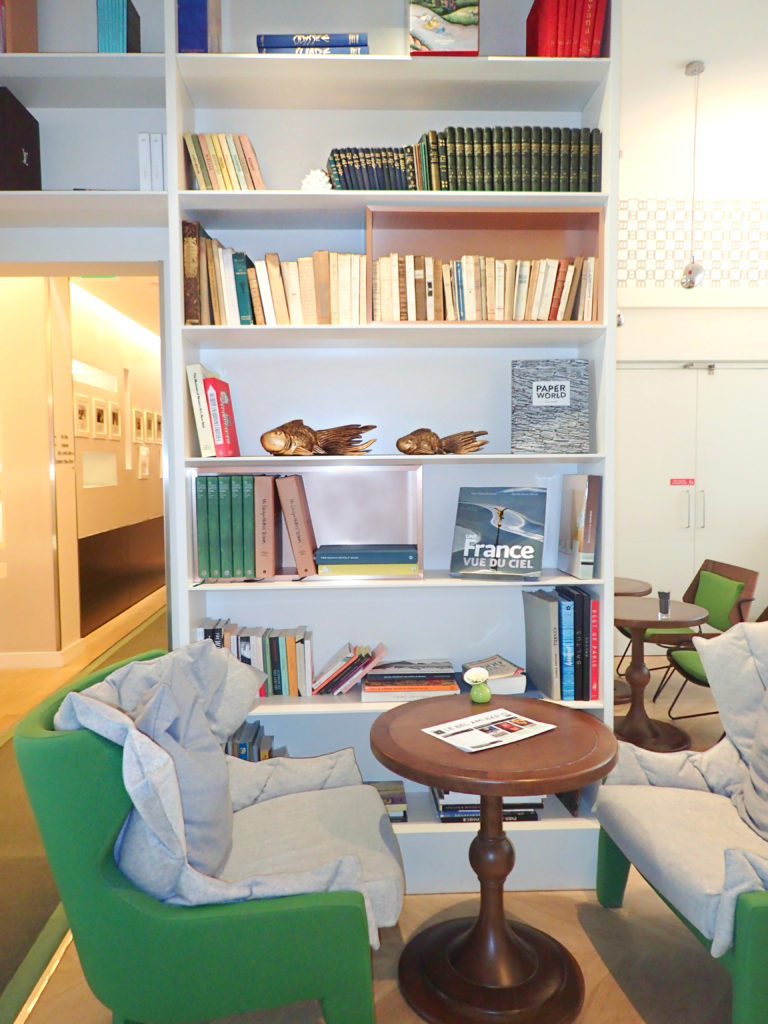 Of course, I didn't spend all my time on the Left Bank swooning over my gorgeous accommodations.
There's no better way to soak in all of those artistic and intellectual vibes than by pounding the pavement and exploring on foot. As I wandered the maze of city streets, my initial impression was that the Left Bank holds something for everyone. There were plentiful small cafes and restaurants with outdoor seating, equipped with space heaters to make the chilly March weather more bearable. There were bookstores, street artists, and boutique clothing and gift shops, nestled alongside parks, gardens, museums and churches.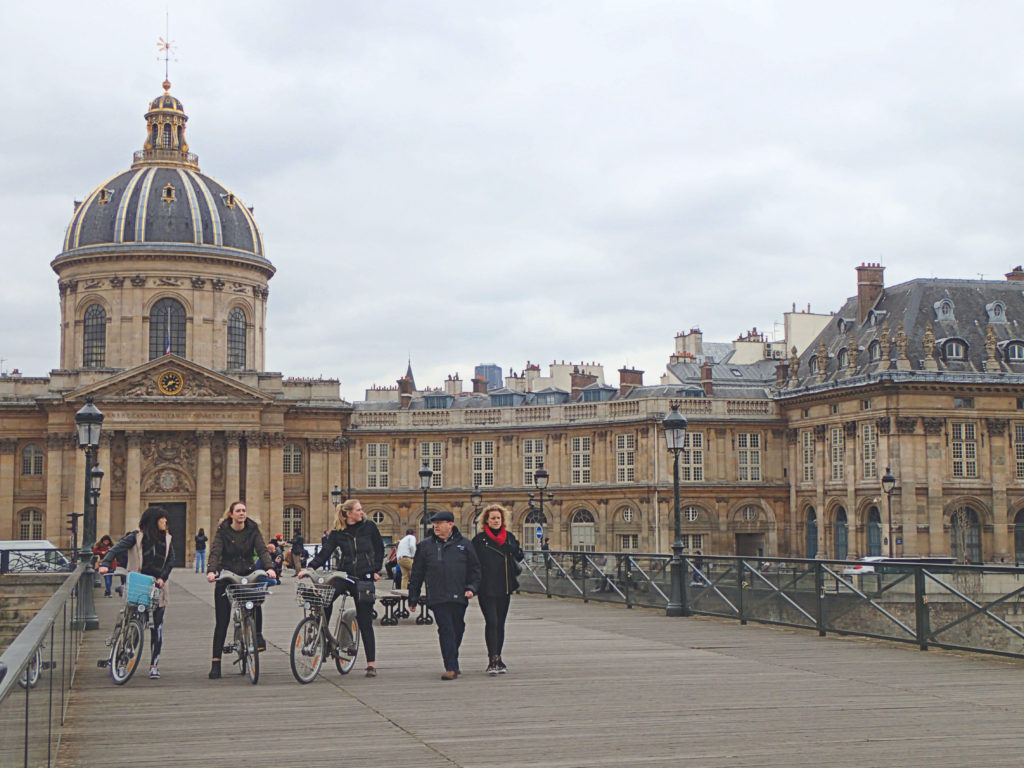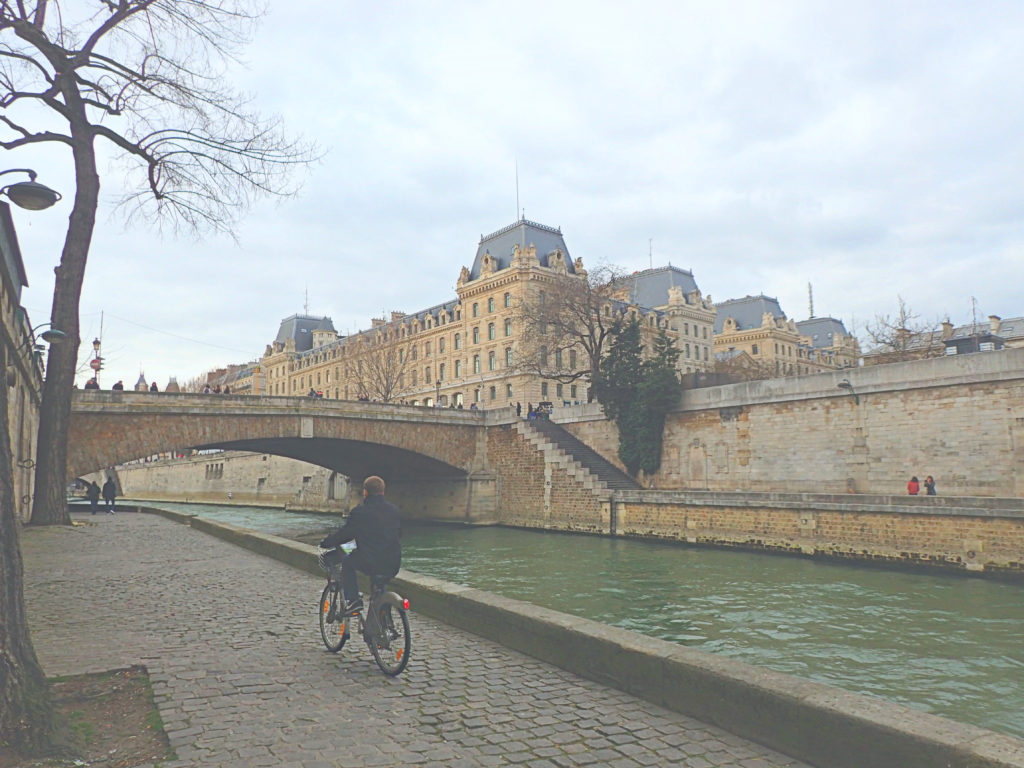 Of course, for me, nothing beats those old stone buildings themselves. From a bird's eye view, all of Paris seems to look the same. Cream colored buildings with blueish gray roofs and iron bars overlooking stone sidewalks. But from the ground level looking up, it's easier to see the fine, unexpected details that breathe live and energy into each street or corner.
A pop of red or blue or green here, a burst of flowers and vines there. A particularly postcard-esque side-street just around the corner from a crowded main drag. A sudden whiff of freshly baked bread as you stumble across yet another boulangerie et patisserie.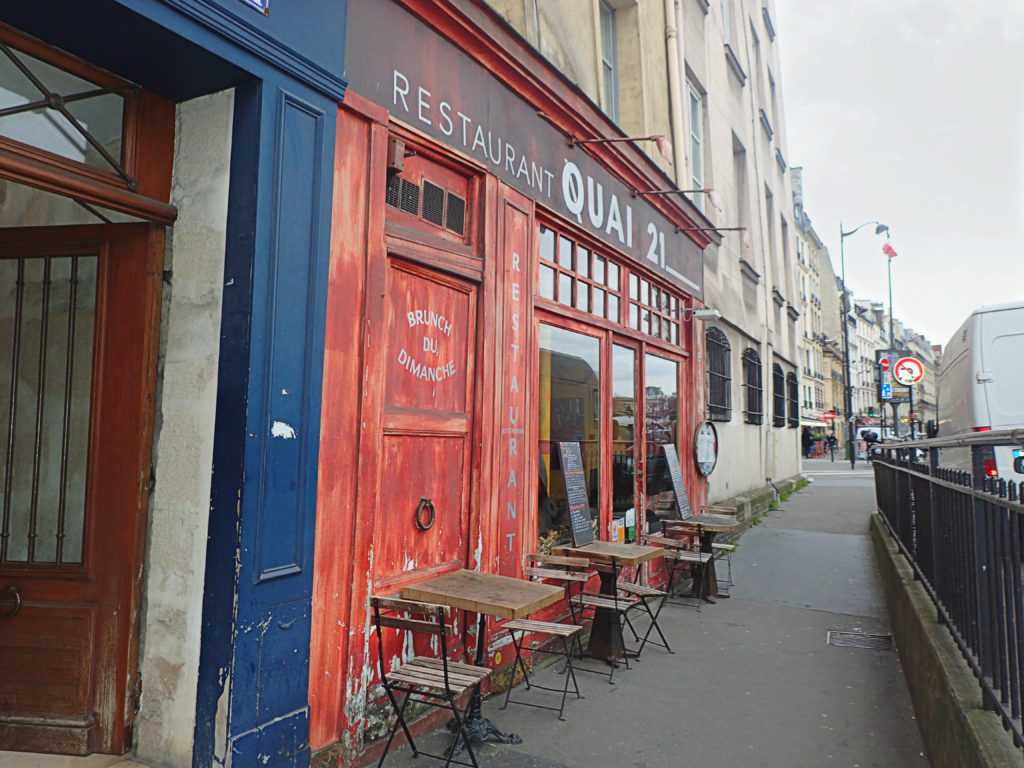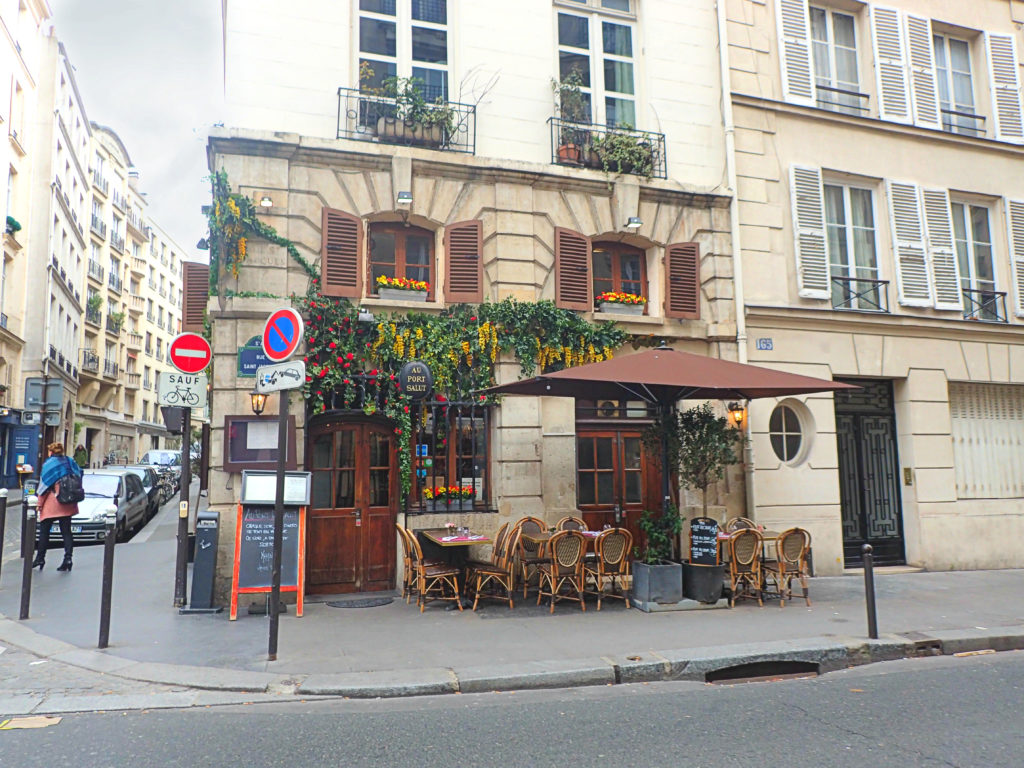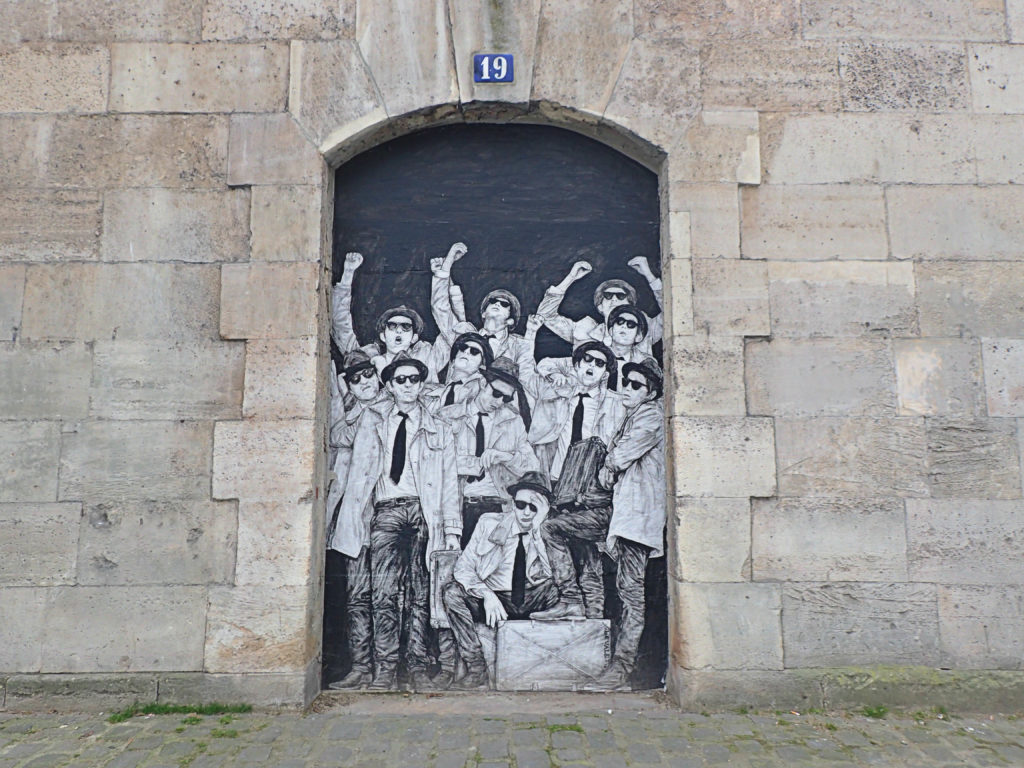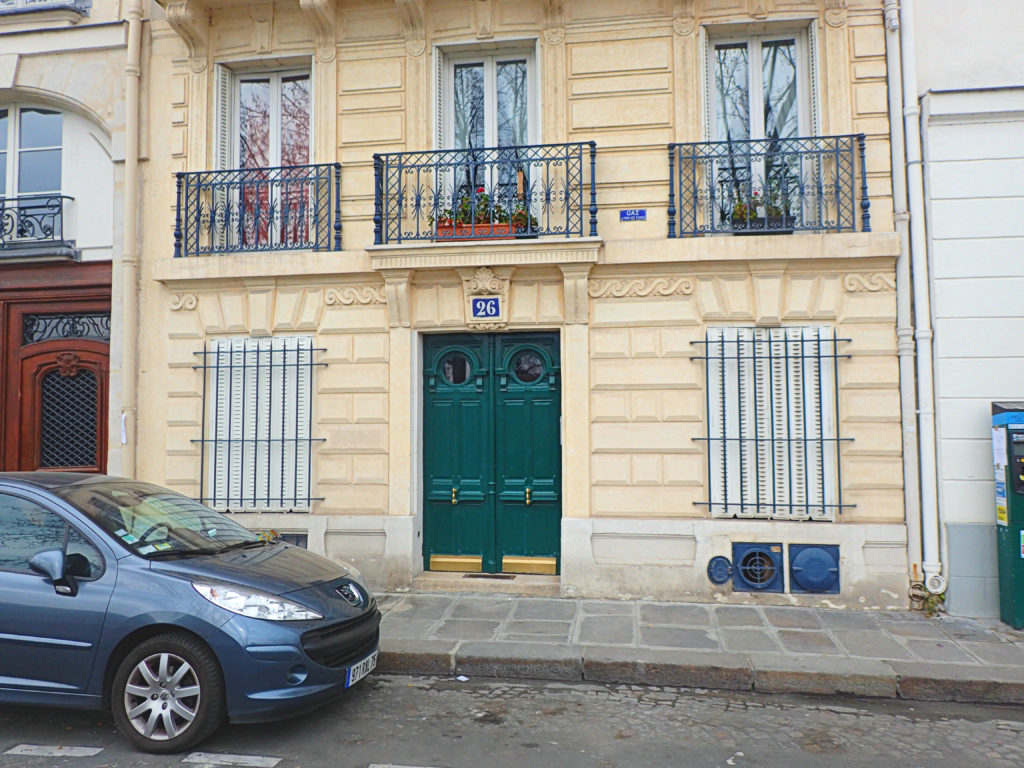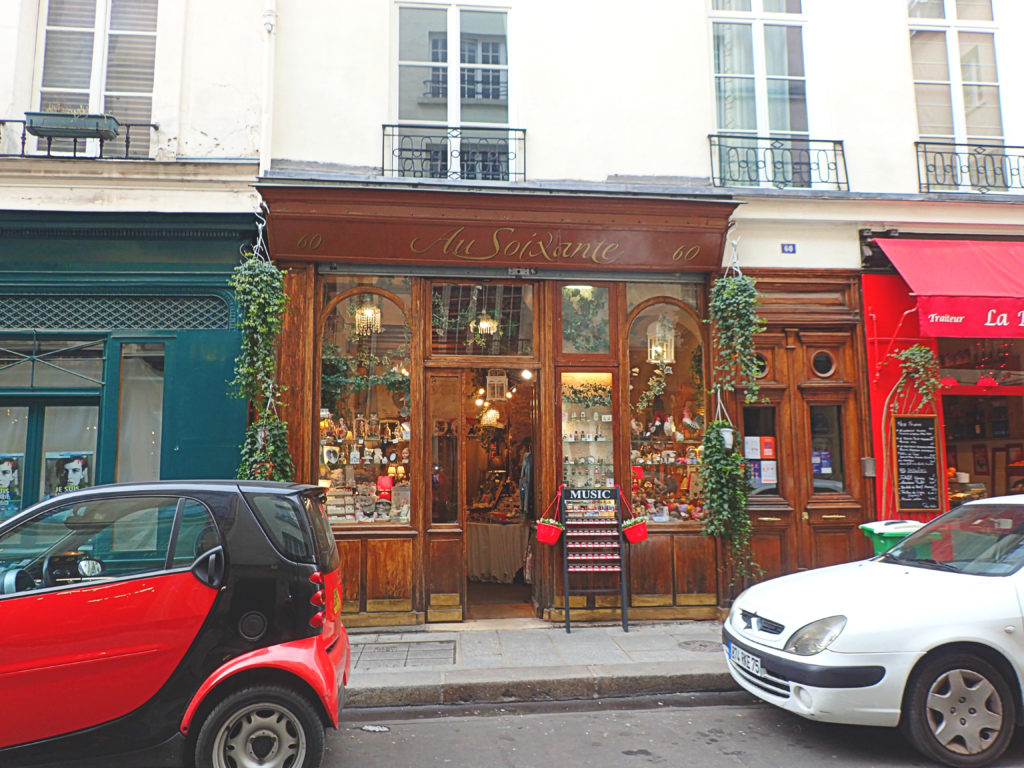 One of the biggest draws to the Saint Germain neighborhood is that it's close walking distance to a number of sights and attractions, such as the Luxembourg Garden and the Notre Dame Cathedral, and I was quick to cash out on my prime location by checking them out for myself.
While spring had fully arrived weeks ago back home in Texas, March in Paris meant cool, gusty days with cloudy skies, so the vegetation was scarce in Luxembourg and the other Parisian gardens. Still, I took my time strolling through the Luxembourg Garden, taking in the statues, fountains, tree-lined promenades, and recently planted flower bulbs.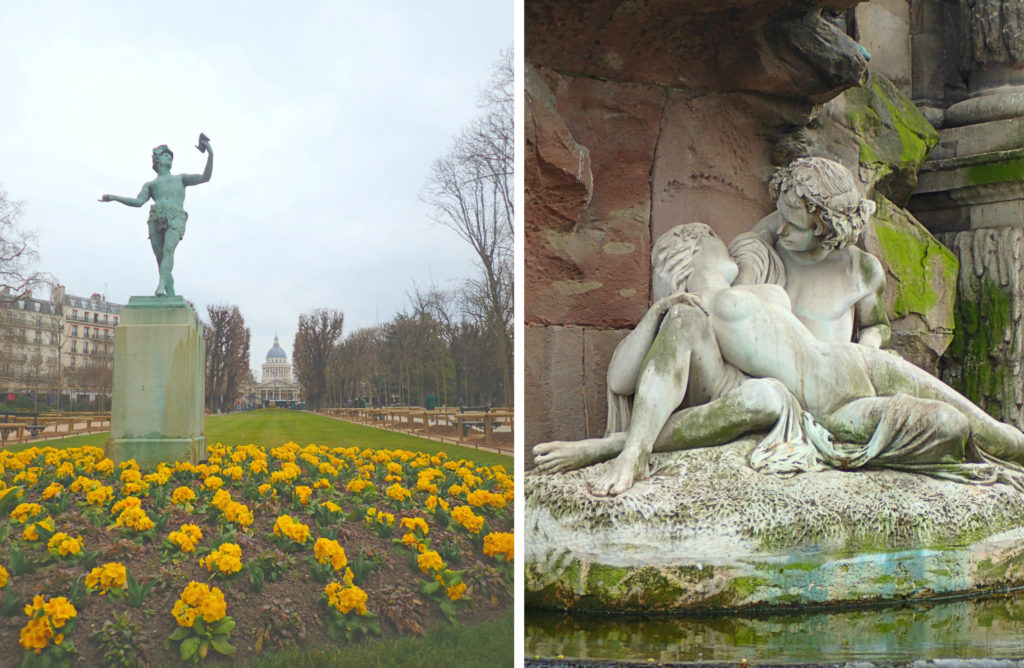 A leisurely 20 minute walk north of the garden lies the Île de la Cité, one of the two remaining natural islands within the Seine river, and the place where Paris was founded more than 2000 years ago. Here, on this historic isle, is the location of the famous Notre Dame de Paris.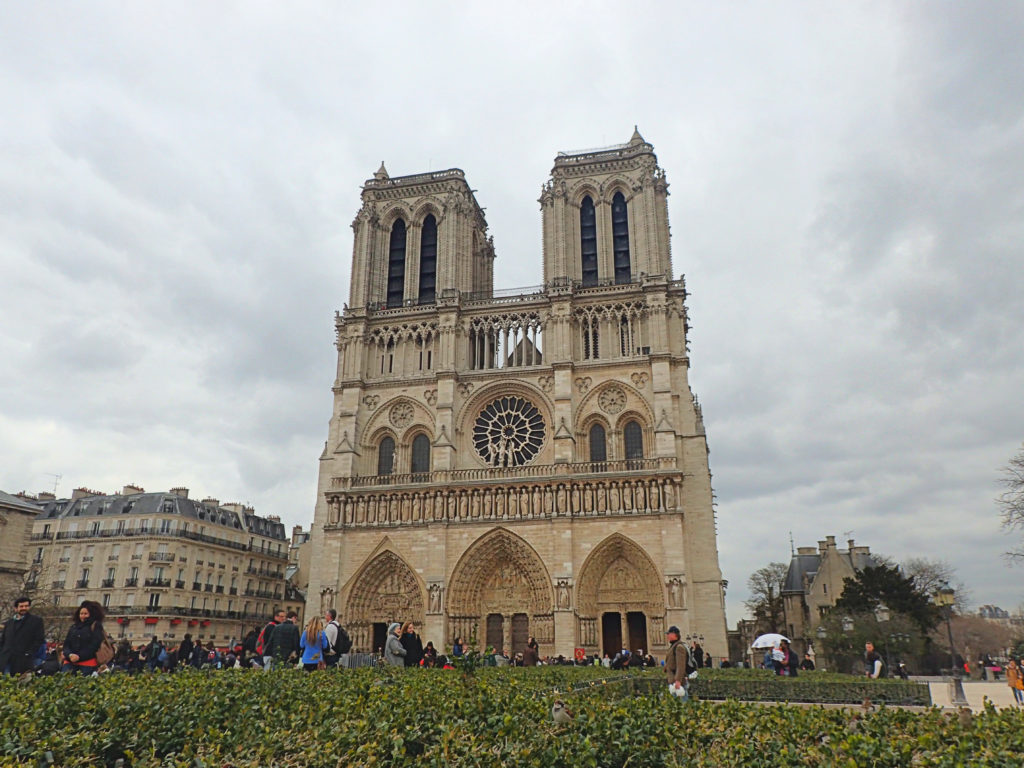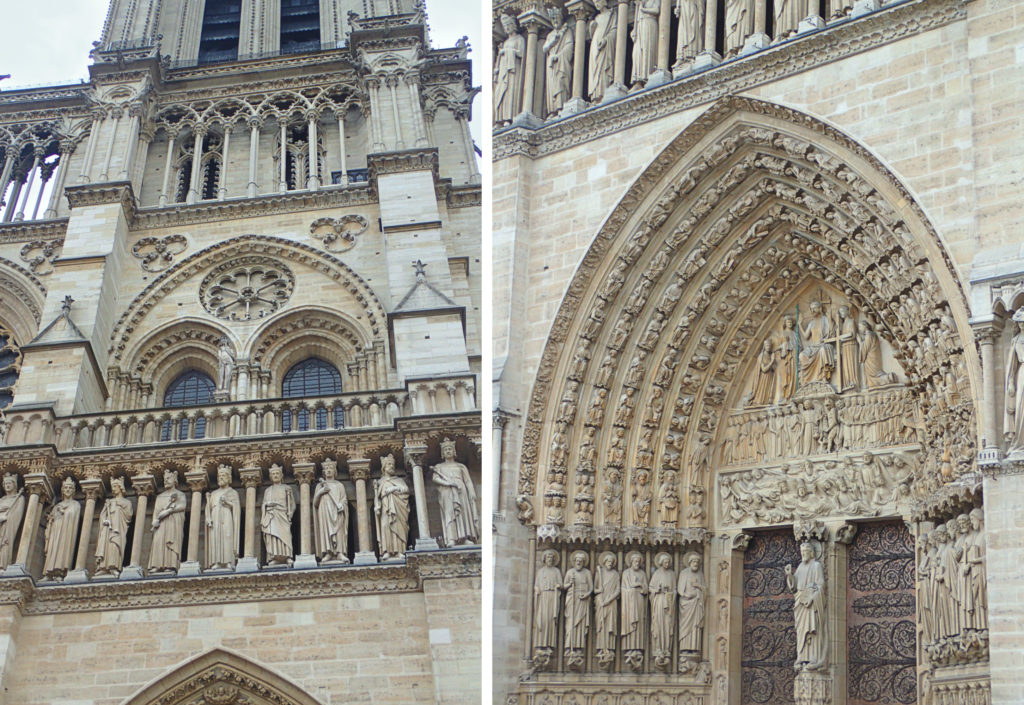 I've always been fascinated by the intricate carvings, stained glass and hidden decorative details on these Gothic style churches, and I spent a solid hour just sitting in front the church and staring upwards, taking my time burning as many features into my mind as possible. Eventually, my curiosity got the better of me and I headed around to the side of the cathedral, to make my way up into the towers.
I remember visiting the bell towers of the Notre Dame as a child, and being absolutely fascinated by the feeling of history and old energy that I sensed there. And while I think it goes without saying that images from the famous Disney movie did enter my mind once or twice during my childhood visit, I was surprised to find that I was struck by the exact same sense of wonder and imagination that I felt when I visited this year, as a 24 year old adult.
Adult or not, I suppose it's hard to keep your imagination from running wild when you're surrounded by views like these!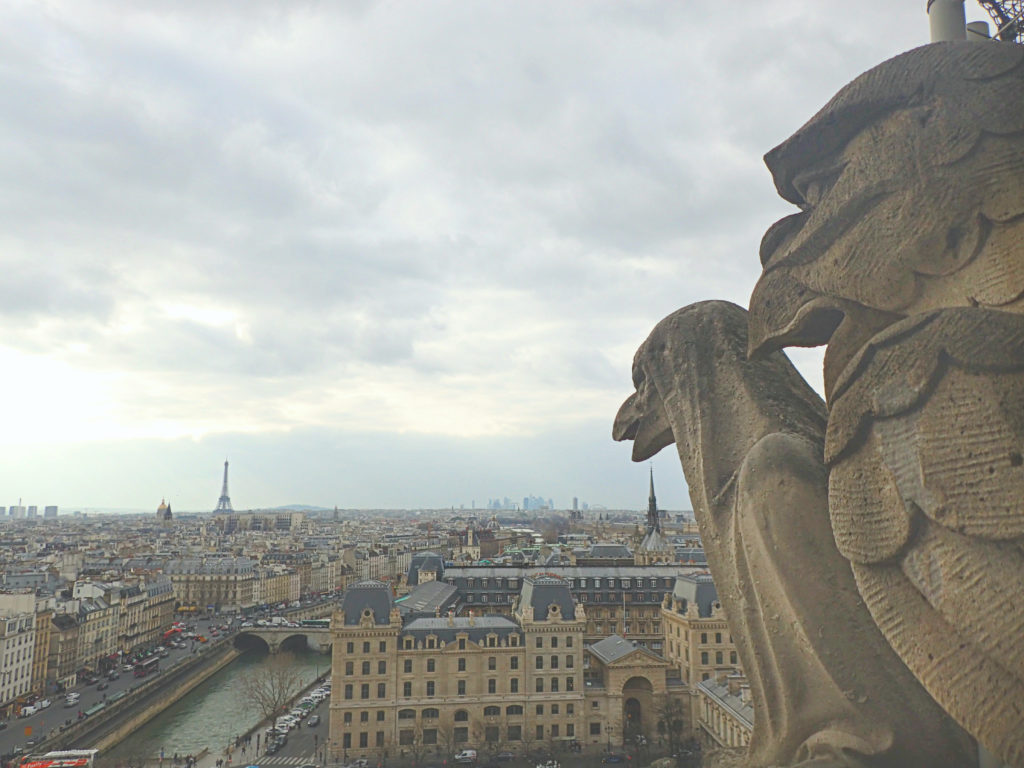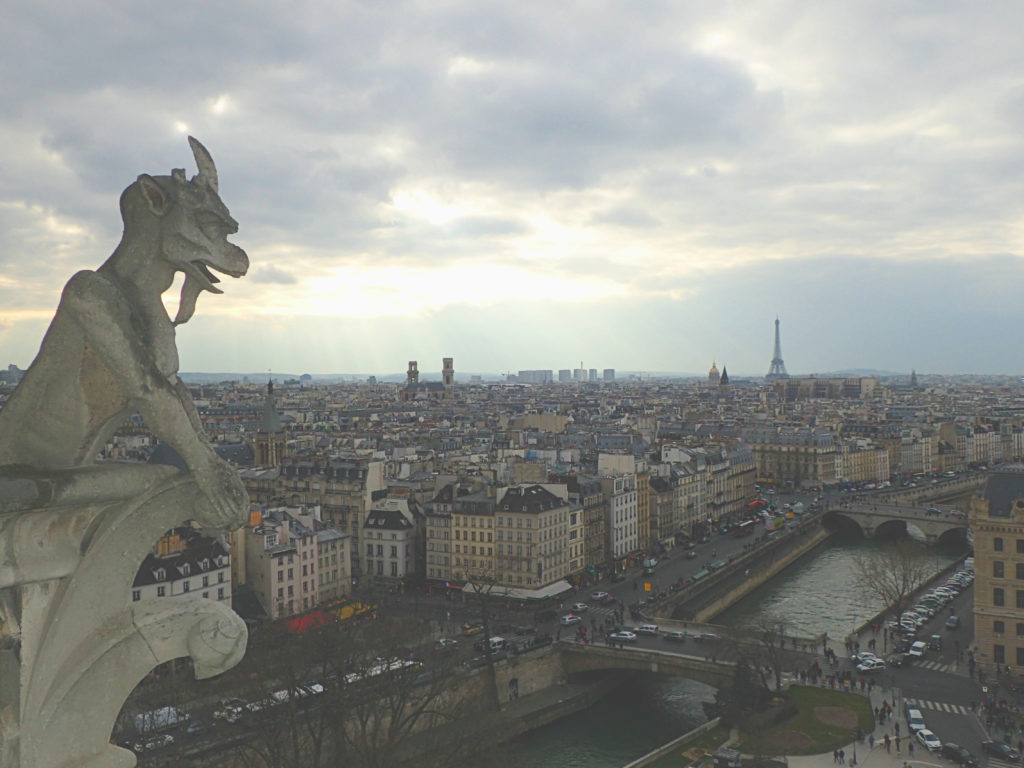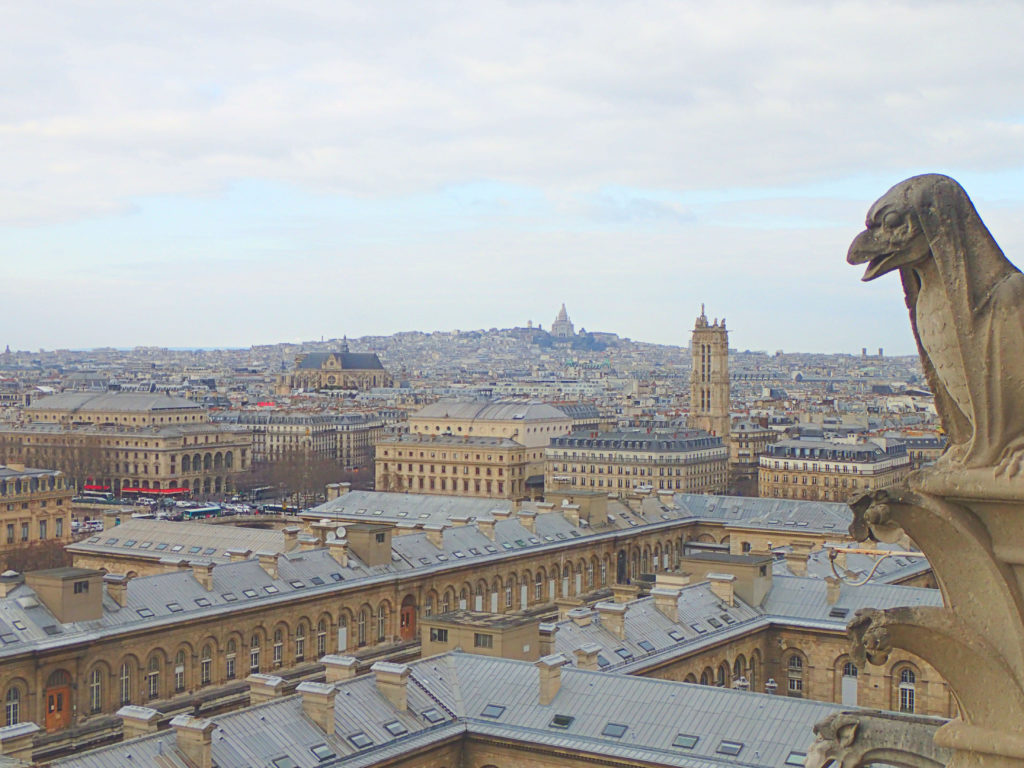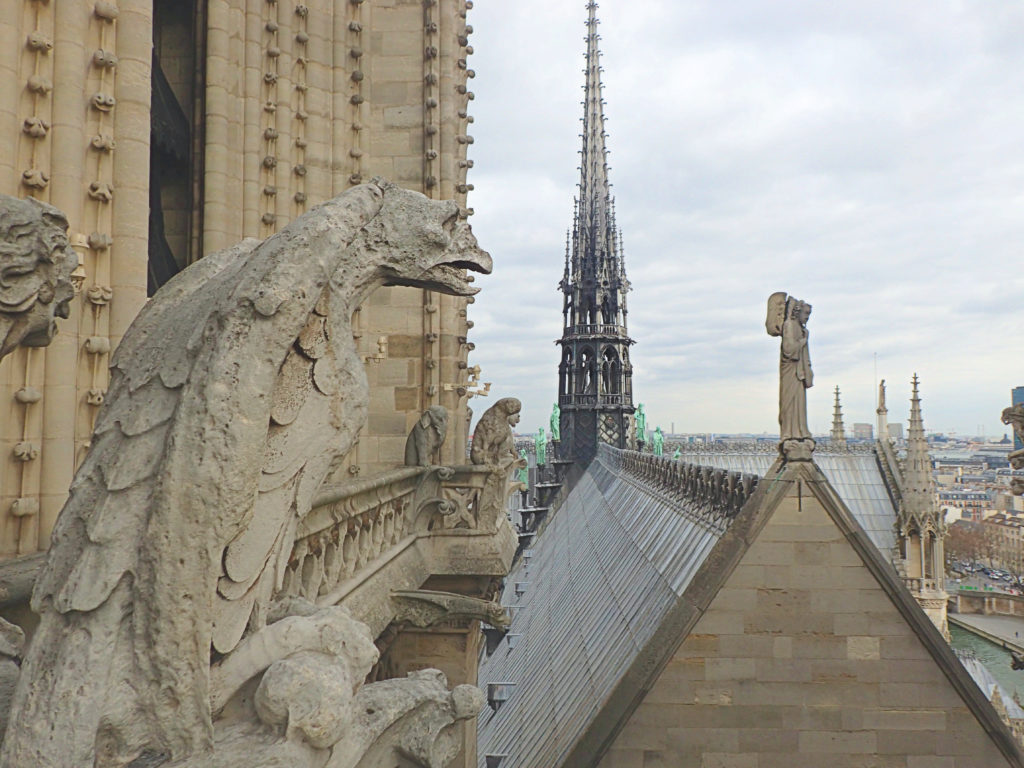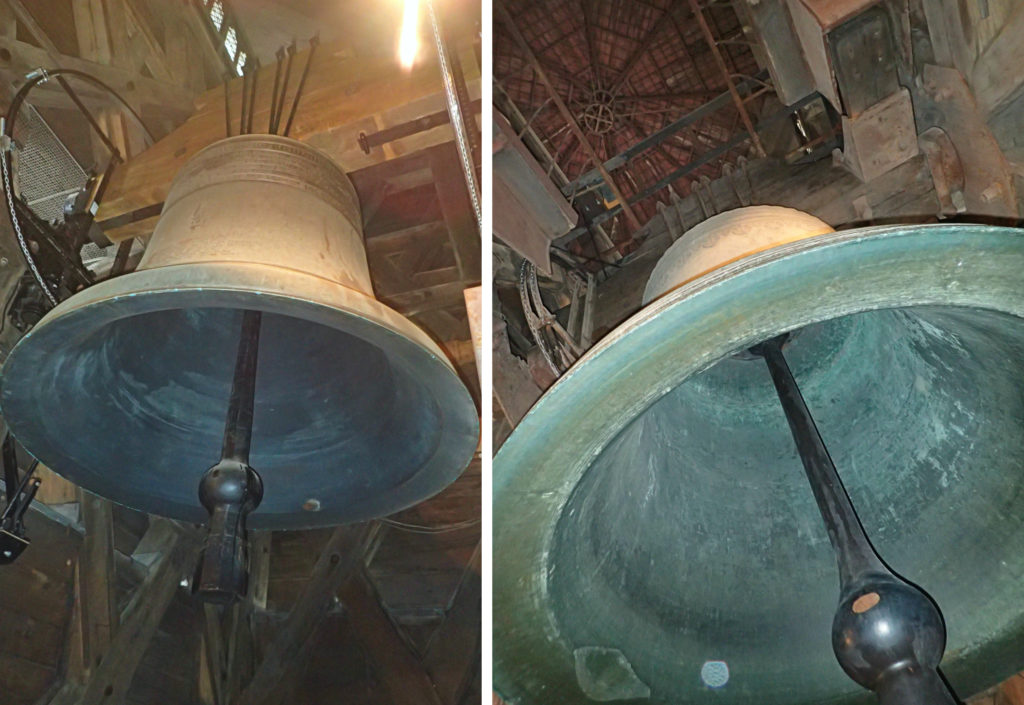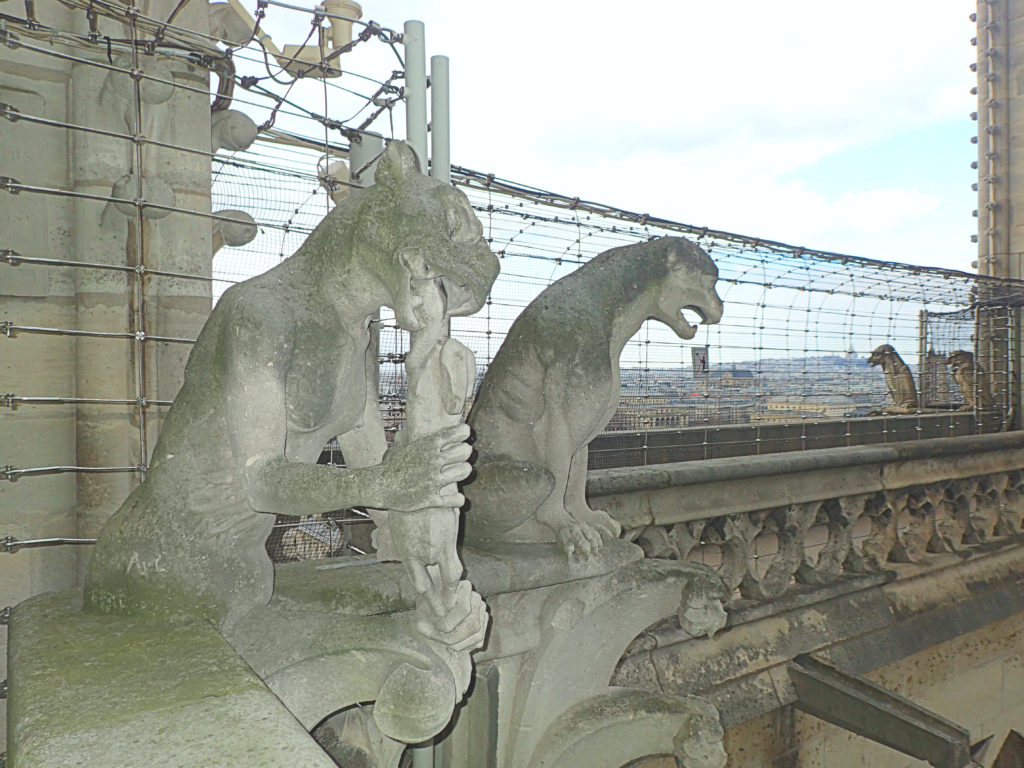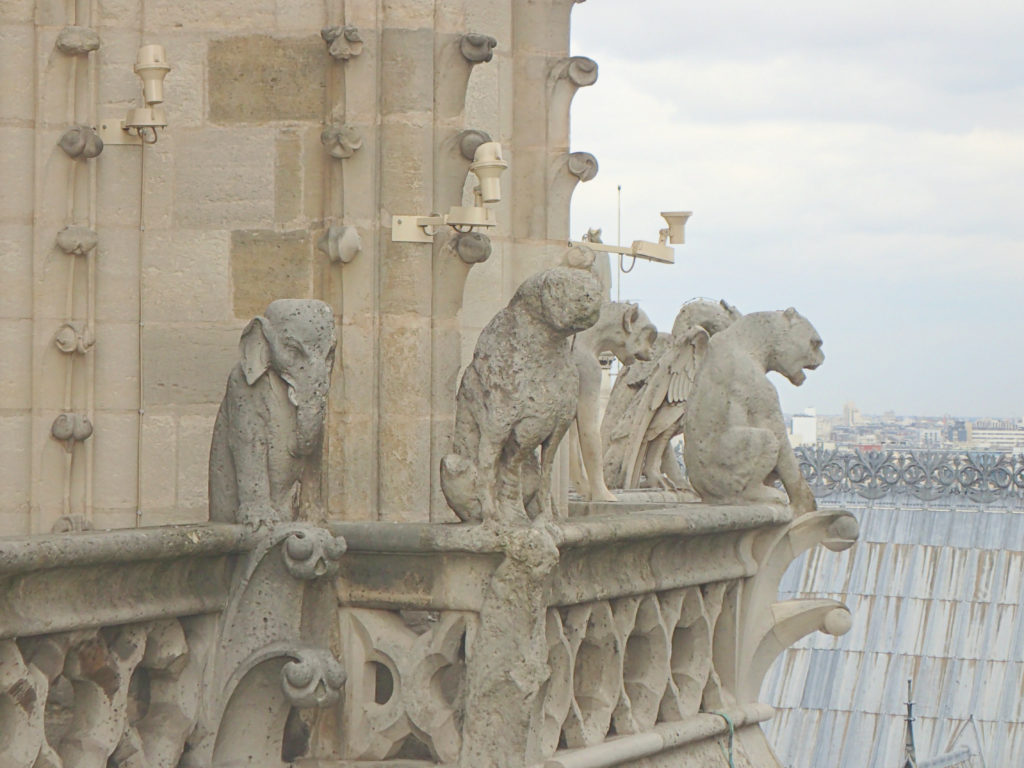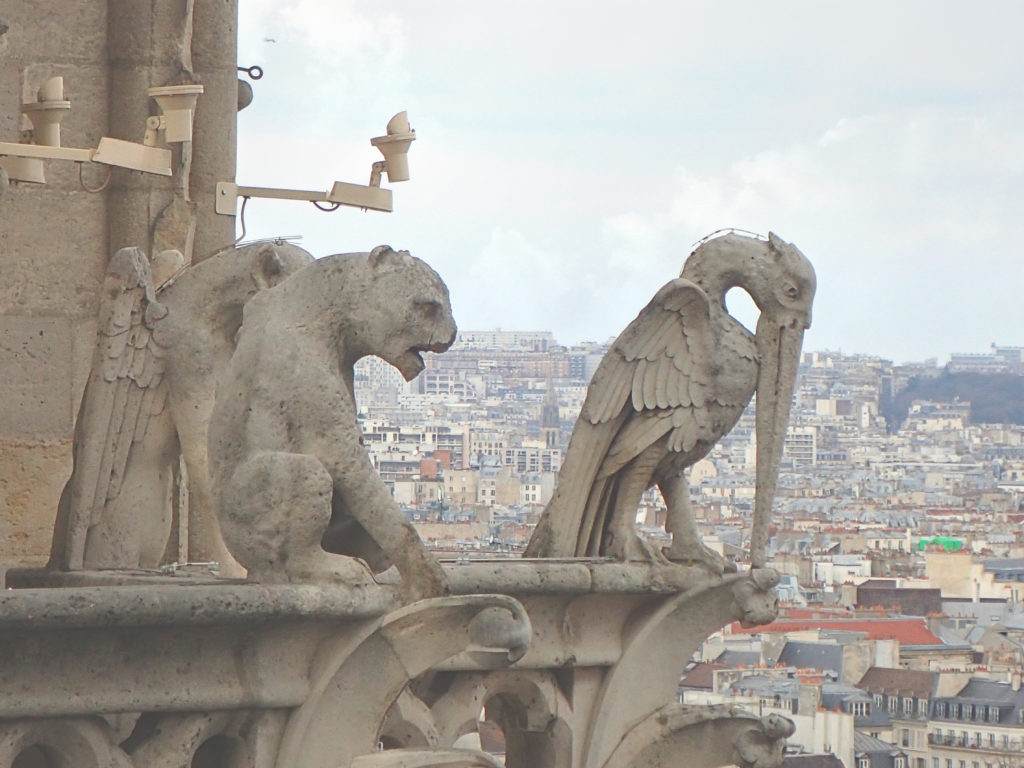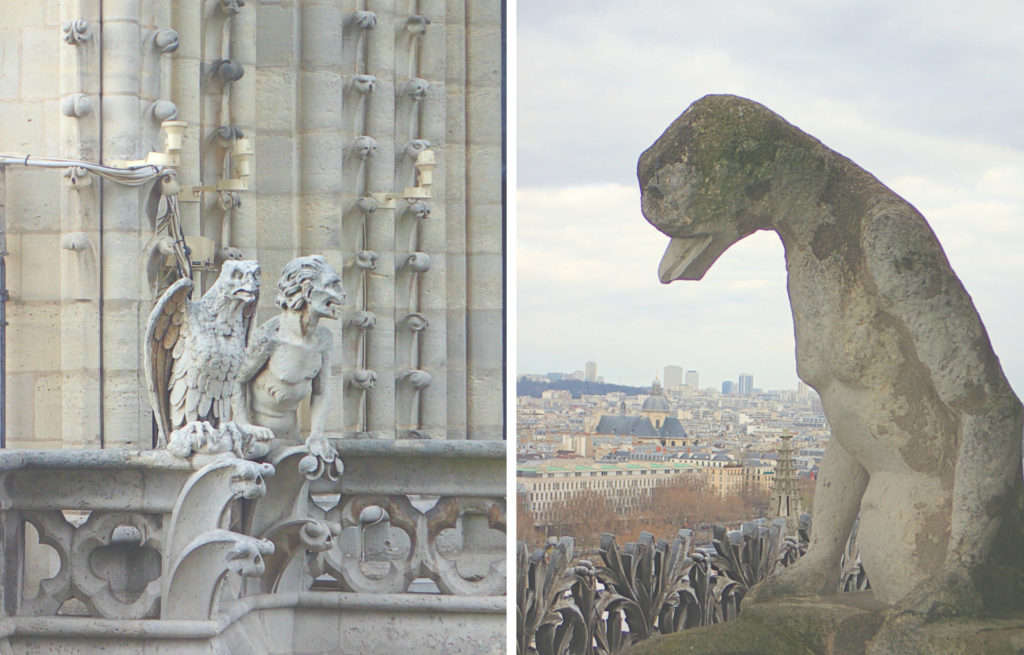 Pro tip: did you know that most of these grotesque looking fellas are actually chimeras, not gargoyles? The term "gargoyle" only applies to the creatures that are used to drain rainwater from the roof.
While the line can be long, I absolutely recommend making your way into the Notre Dame bell towers during your visit. In fact, I'd say it was my number one favorite activity during my full week in the city. Not only were the architecture and history completely captivating, but the views of Paris were beyond compare. I was one of the last groups of visitors allowed into the towers for the day, and the early evening light falling over the city was so ridiculously beautiful, I could hardly stand it.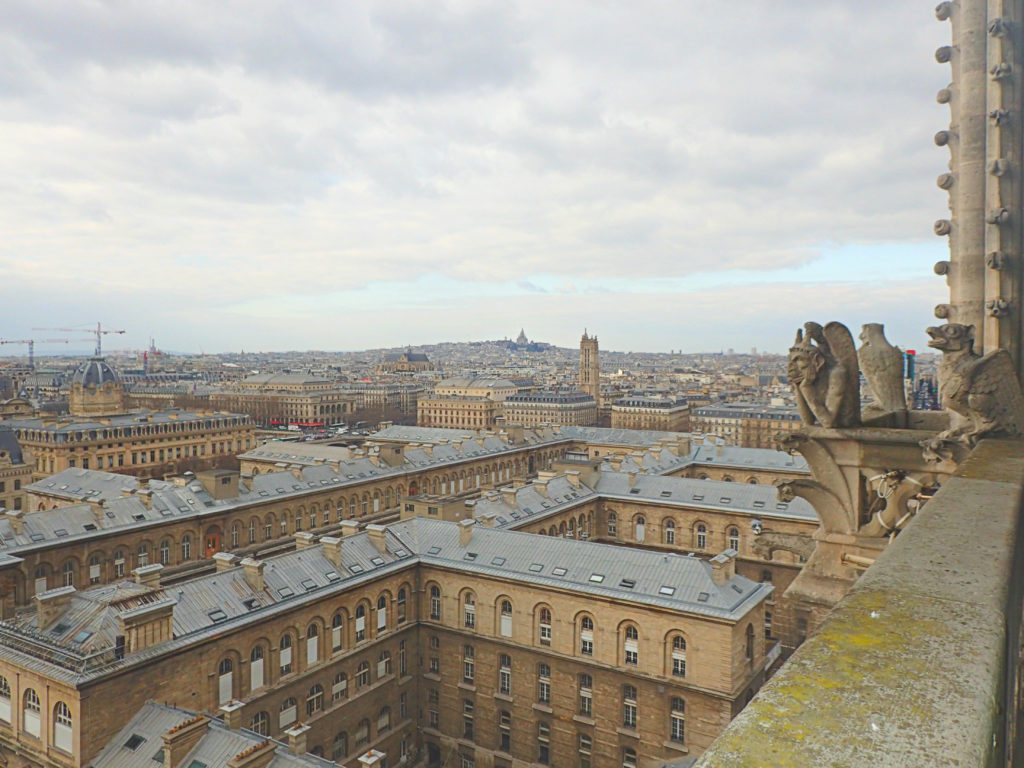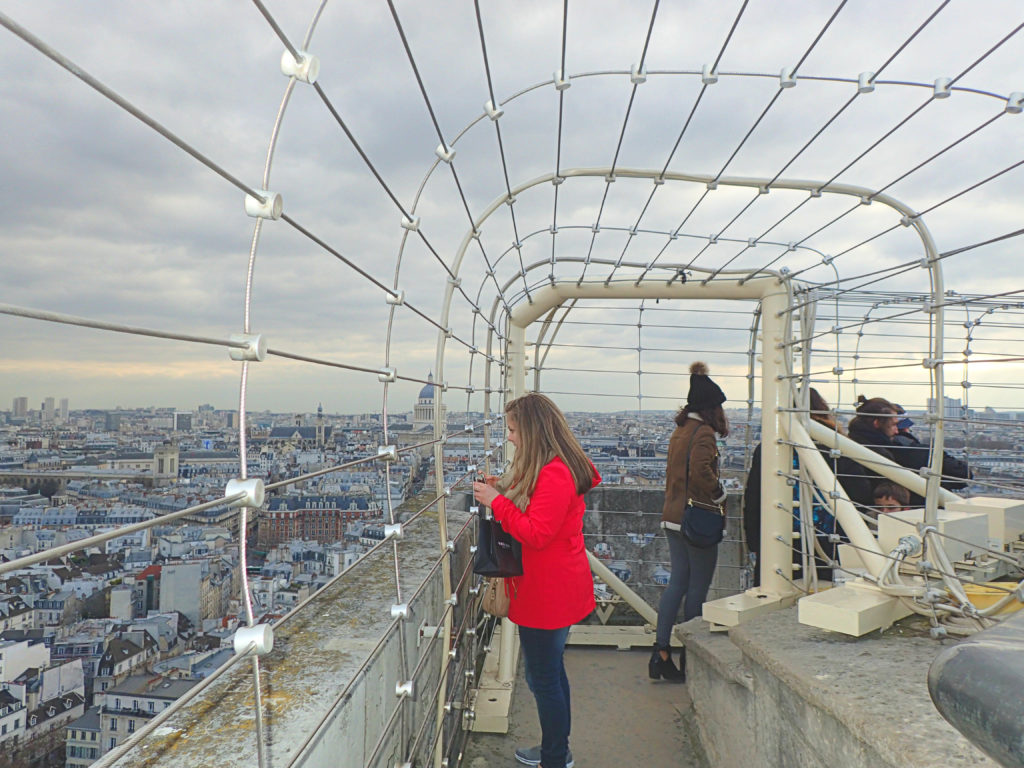 Speaking of views, while the lovely Hotel Bel Ami certainly had it's own superb views to contend with, perhaps one of the most inspiring of all came from my second hotel on the Left Bank, the Hotel les Dames du Pantheon.
Yes, it's a mouthful, and it's got quite the colorful history to match!
The Panthéon, a famous Parisian mausoleum, is said to be the resting place of some of France's "greatest men"…which begs the question, what about France's women? Four famous French women (as opposed to 70+ men) are already housed in the Panthéon, but the Hotel les Dames du Pantheon–which directly overlooks the Panthéon–decided to celebrate their own collection of inspiring women.
Each of the hotel's six floors honors a different woman from history, who was known for her strong personality and individuality. They are women who dared, loved, overstepped cultural norms and boundaries, and forged their own path.
…So needless to say, I was in love from the get-go! The feminist in me was utterly thrilled with the concept behind this hotel, and I was equally as pleased with the design and location.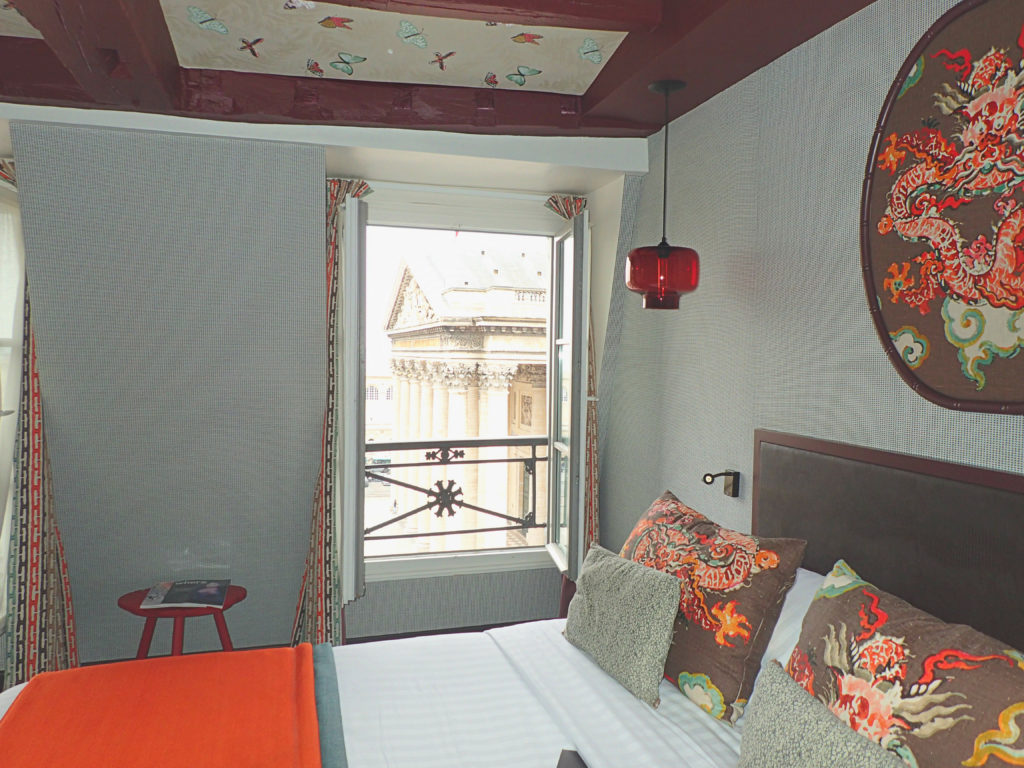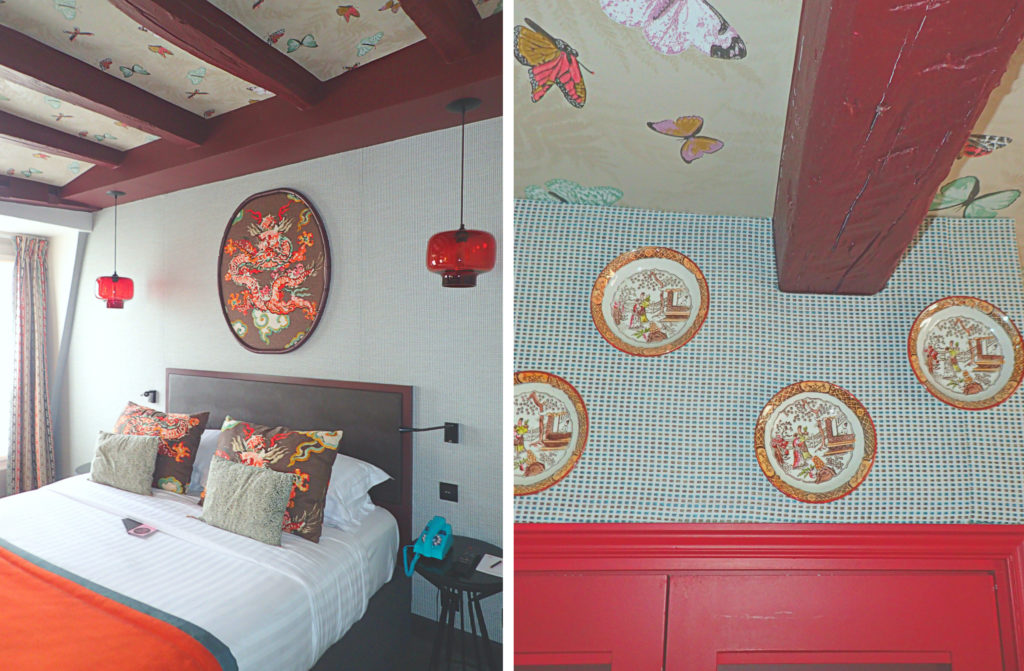 My room, on the sixth floor, was inspired by 20th-century writer Marguerite Duras. Her autobiographical novel L'Amant (The Lover) details a young French girl's love affair with an older Chinese man in French colonial Vietnam. Naturally, my room was fully decked out in Far Eastern decor.
Oh, and those views from the room I mentioned…?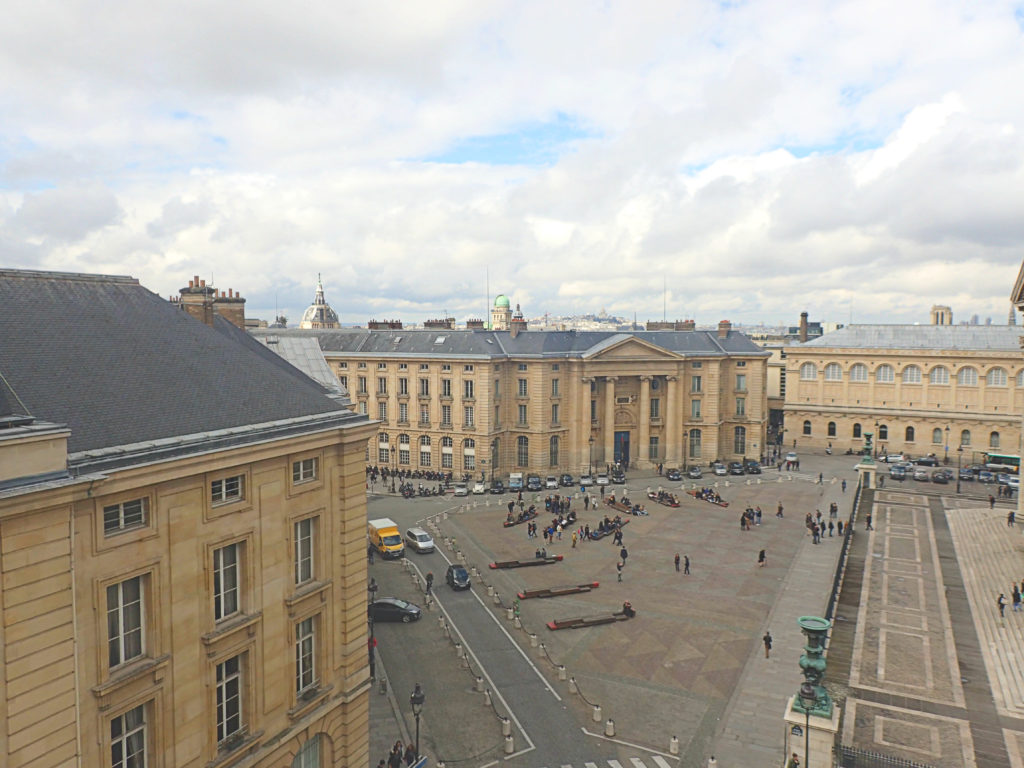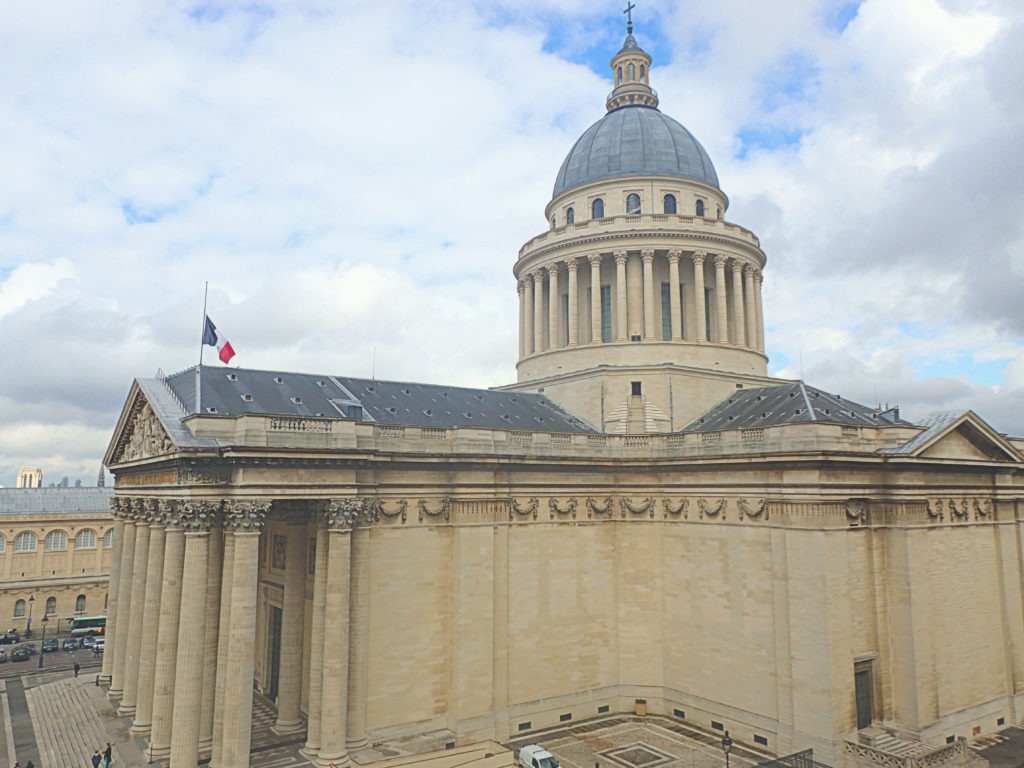 Both the hotel and the historic landmark it was named for are situated squarely in heart of the Latin Quarter, in the 5th arrondissement. Like Saint Germain, the Latin Quarter is known for it's intellectual vibes. It's popular with both the local students who attend Sorbonne, as well as backpackers and other younger travelers (including the young at heart!)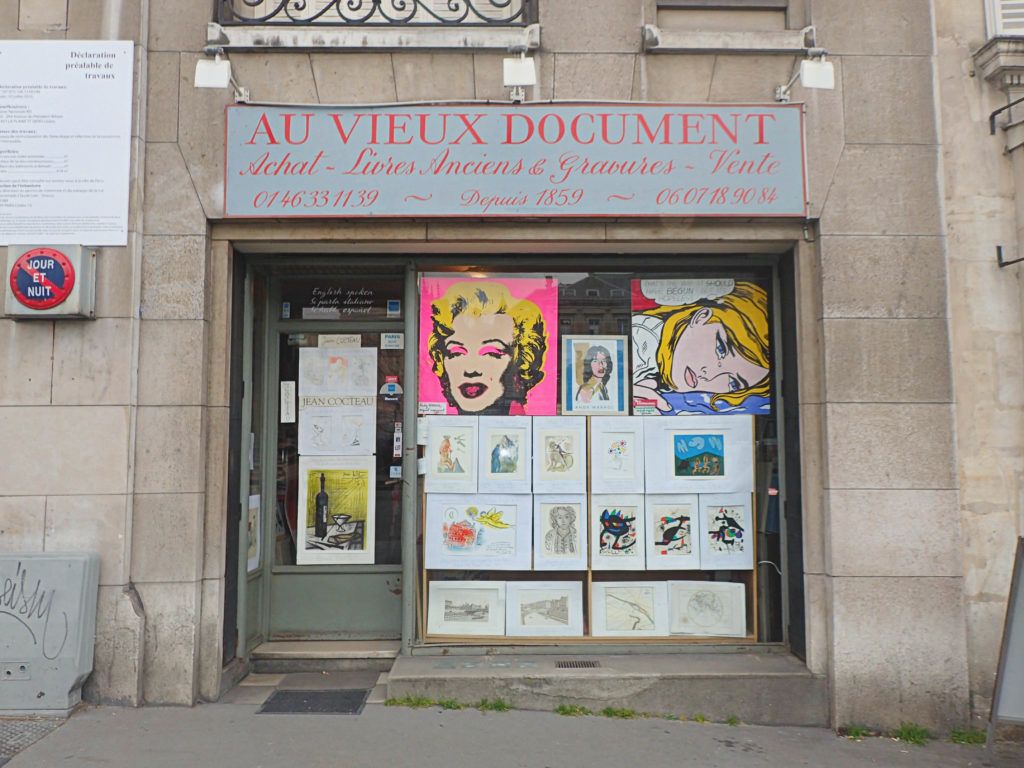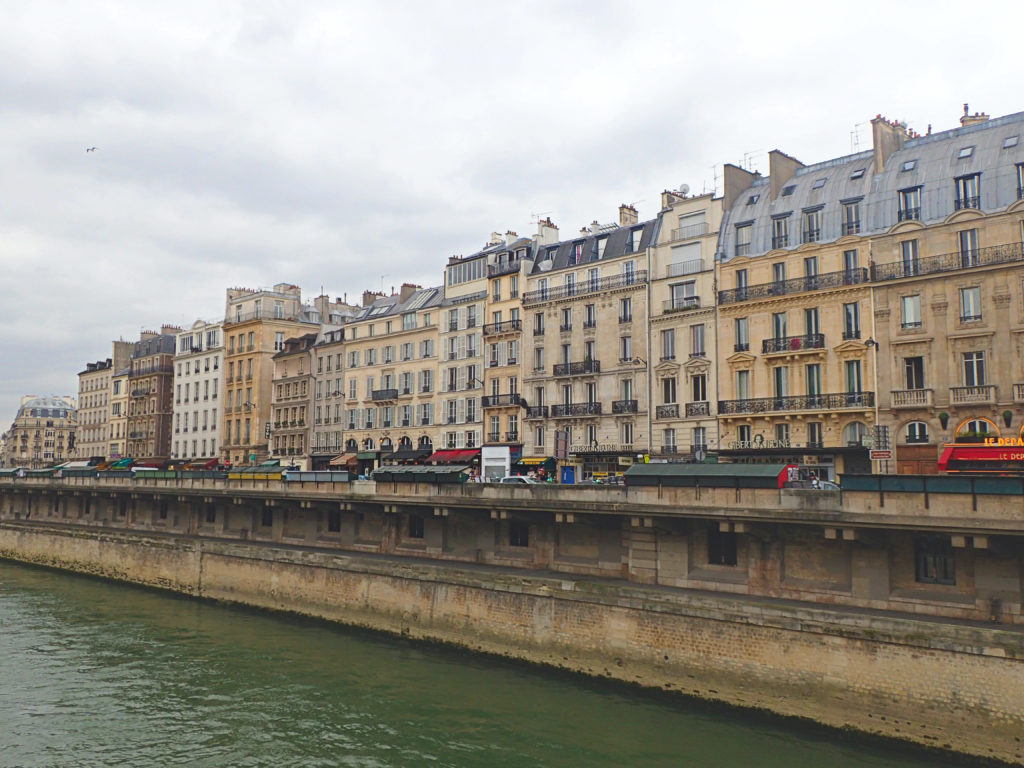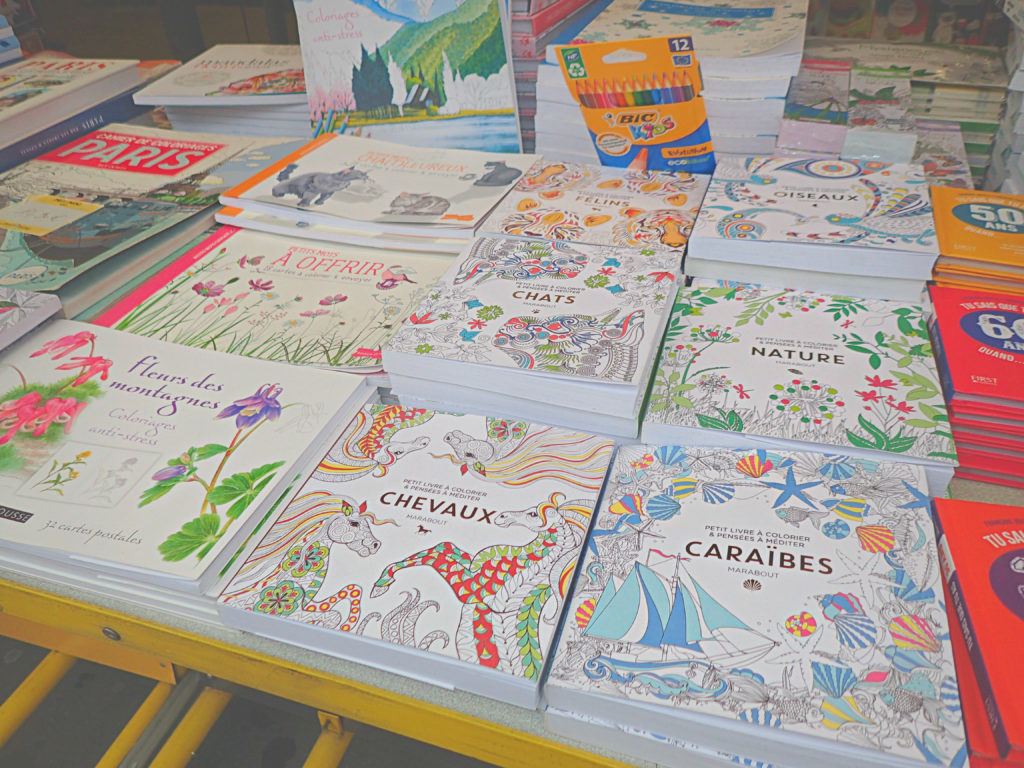 I was quick to take advantage of my prime location next to one of Paris's greatest historical monuments, and after dropping my bags in my room I was back outside and headed towards the entrance.
Compared to many of Paris's other more famous attractions, the Panthéon had an extremely short line and was relatively uncrowded inside. That said, I was surprised to see how beautiful the artwork in the main hall was. It almost felt like I had a private museum or art gallery all to myself, which is a rare find indeed in the number five tourist destination in the world!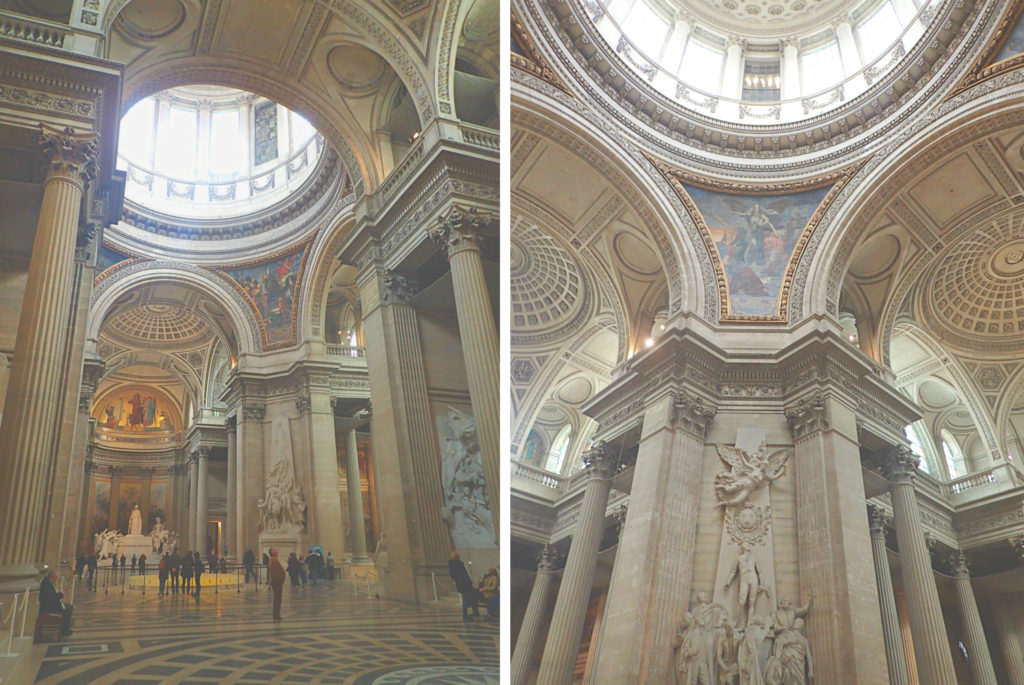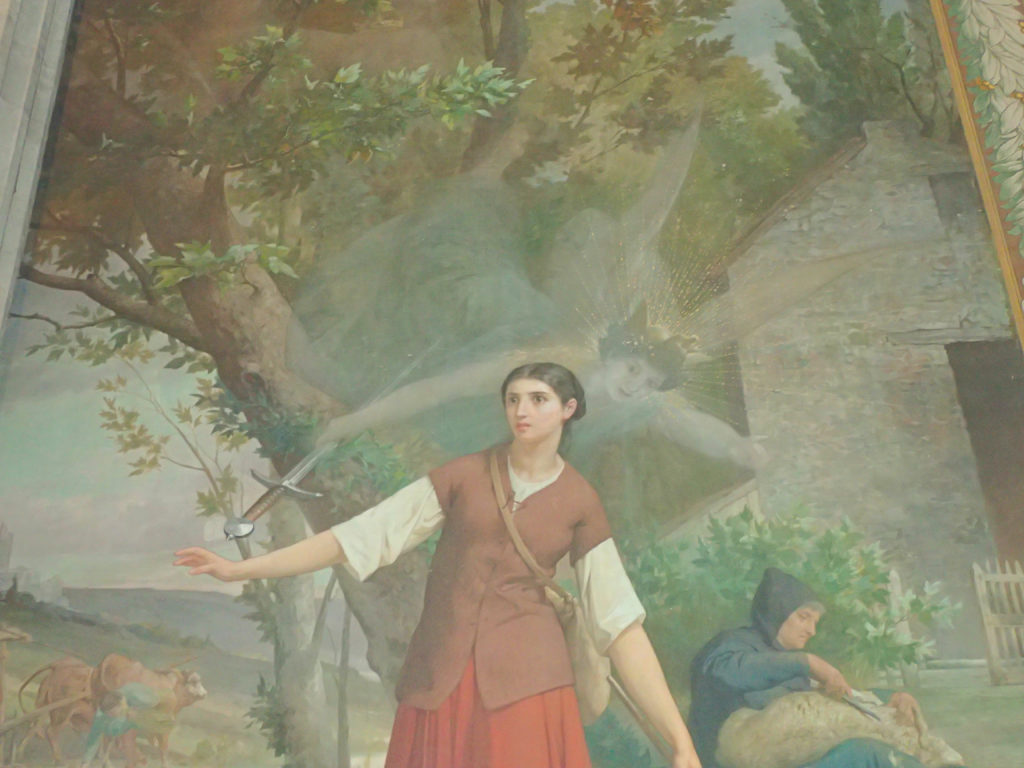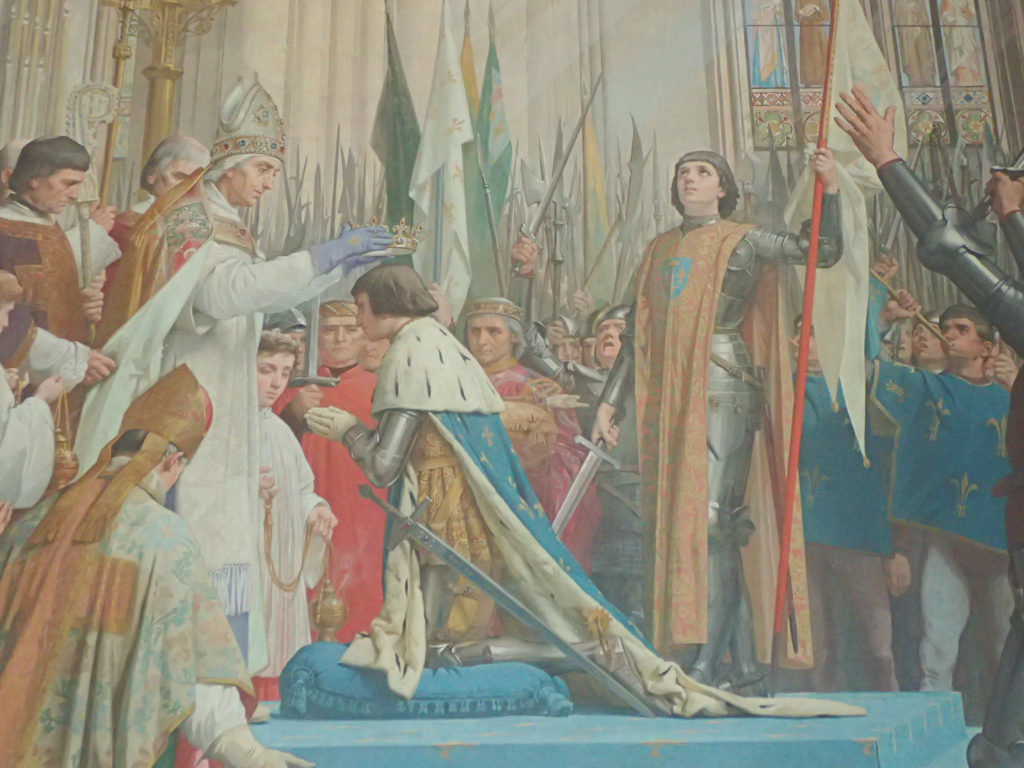 I was equally as shocked at how large the crypt was. It was actually a bit spooky and unsettling wandering into some of those chambers alone, especially given the dim lighting and eerie silence.
True to it's legend, the Panthéon contains the remains of some of France's most influential people: Voltaire, Rousseau, Victor Hugo, and Marie Curie, to name a few of the most well-known.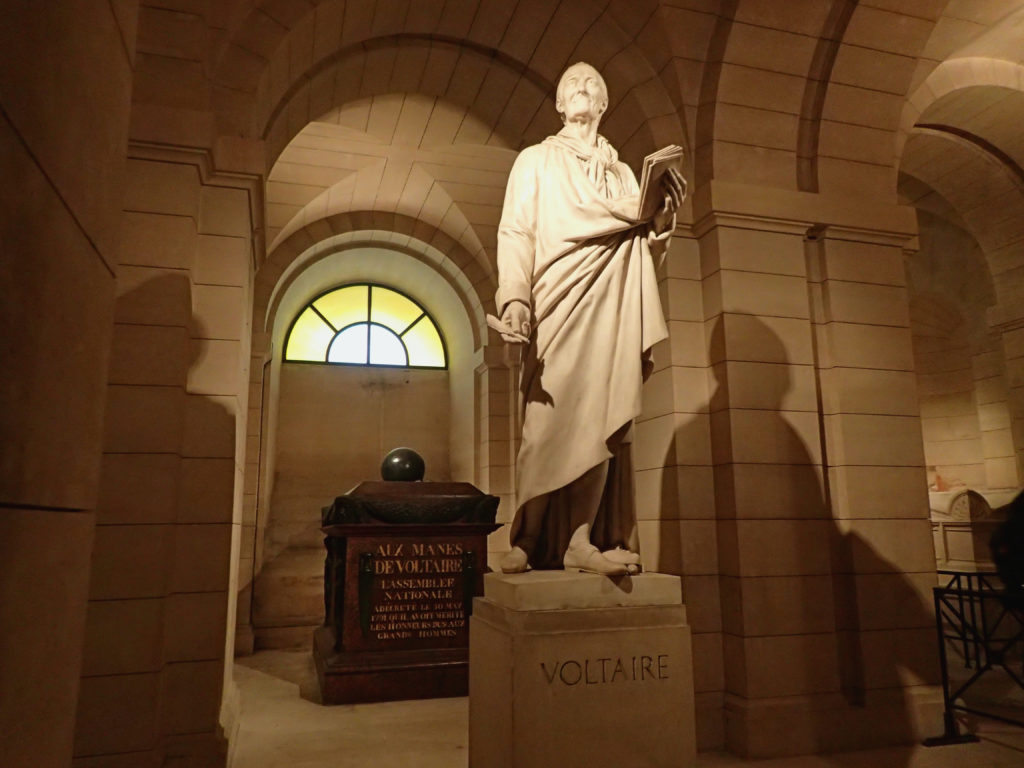 Determined to end my adventures on the Left Bank on a lighter note, I headed west to pay a visit to La Grande Epicerie de Paris, the food market located in Le Bon Marché (because nothing goes together like 18th century ghosts and French cuisine, right?)
La Grande Epicerie is a treat for all of your senses, well beyond just your taste buds. Aisle upon aisle of meats, produce, breads, juices, chocolates, cakes, pastries, wines, and more form a maze of gourmet temptations.
As a self-proclaimed foodie, I was completely over the moon.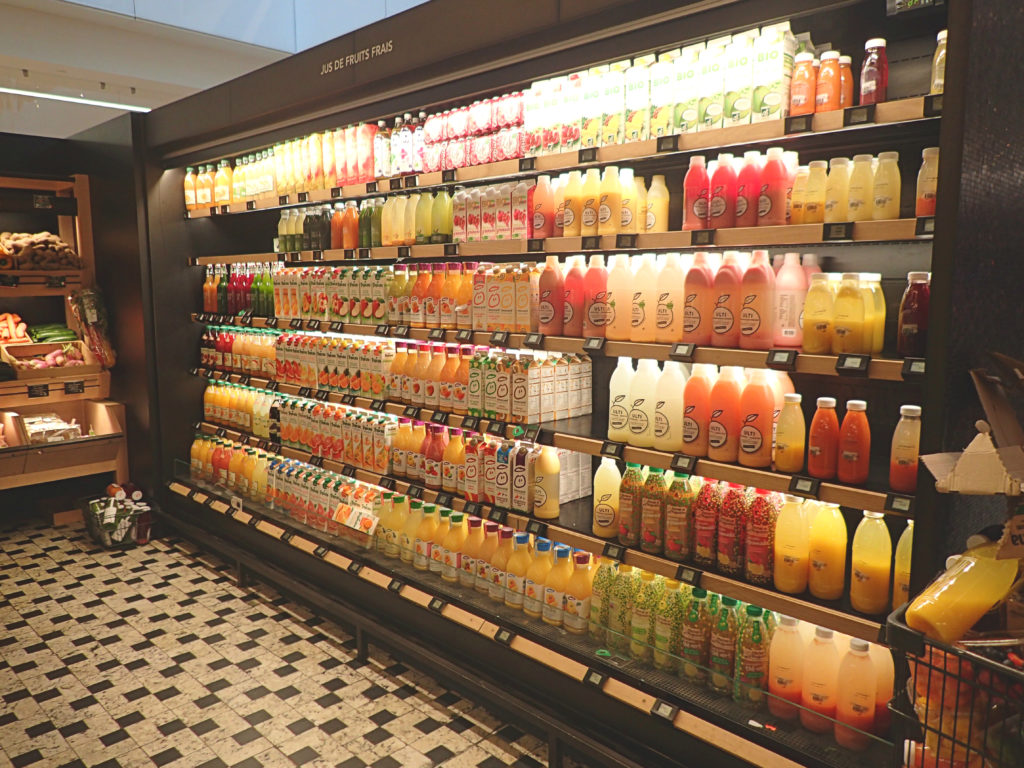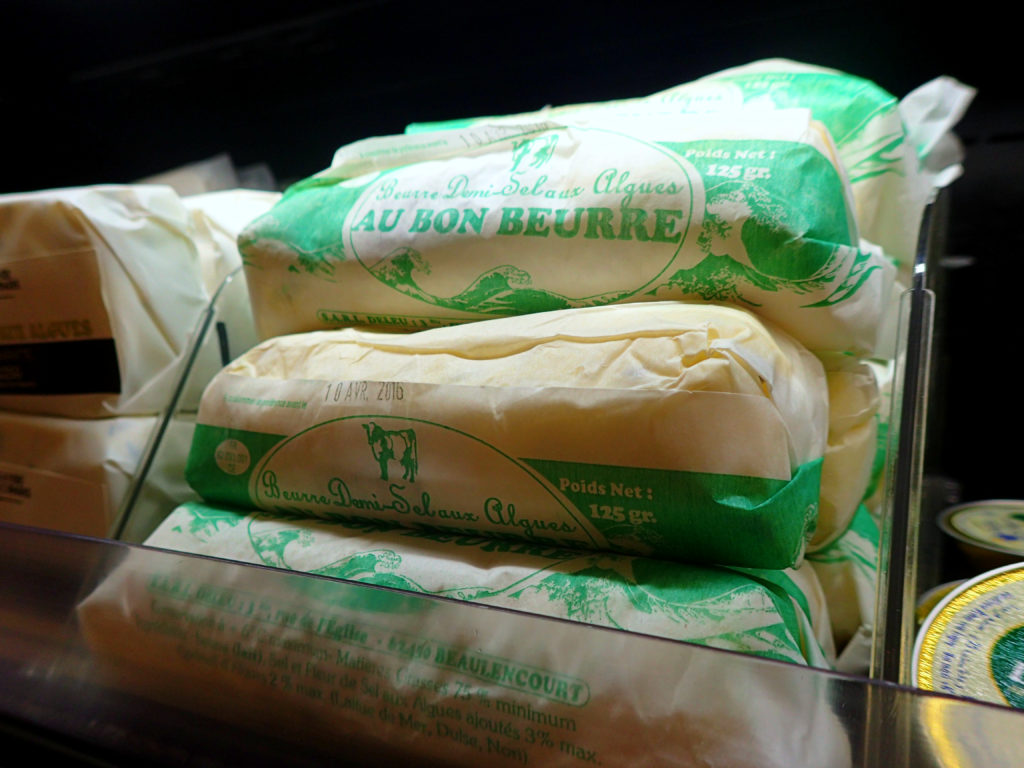 My favorite find was near the bakery, where they had a small selection of ready-made salads and other meals. I swear, if they sold these in the supermarkets near me, I'd have no problem packing a lunch ever again! I walked away with two small packages of mixed veggies with orzo and quinoa, along with a fluffy chocolate chip cookie and a glass bottle of grapefruit juice.
A picnic lunch in front of the Panthéon seemed like the perfect way to end my stay on the colorful Left Bank. The Right Bank was calling me back, and I was in for a whole lot of luxury during my third and final set of adventures in the City of Light.
---
Have you ever been to Paris? If so: Left Bank, or Right Bank?