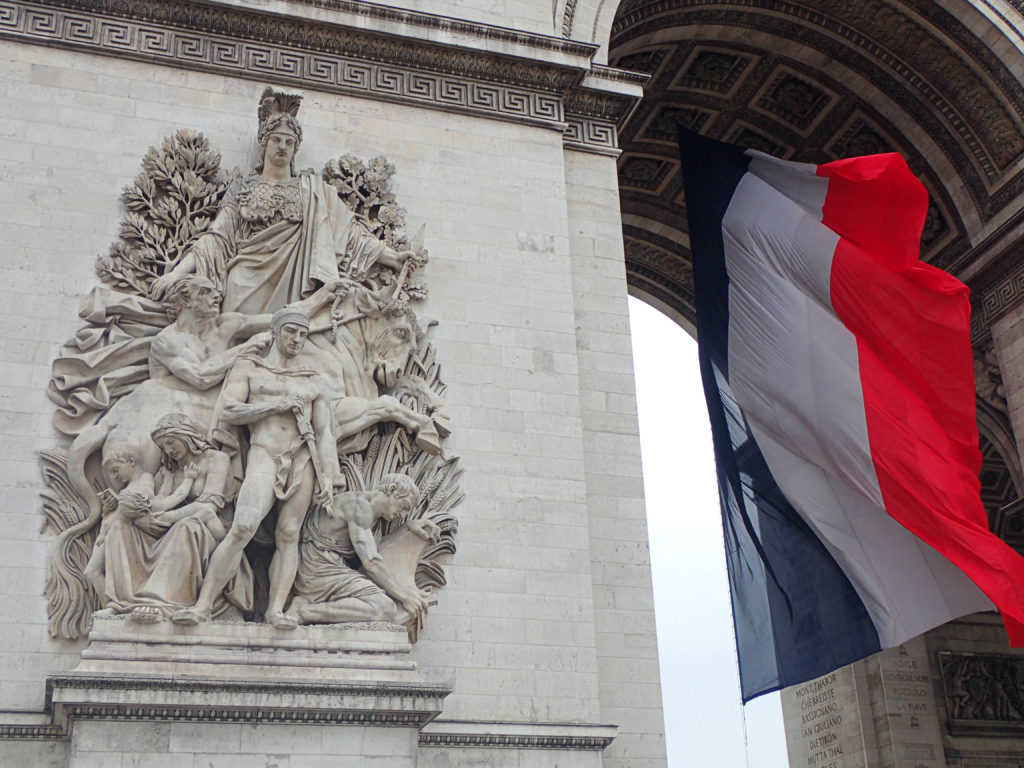 "Kelly, did you see what I forwarded you? I think it would be good for you to take this one."
I stopped typing and looked up at my boss. "You mean the Paris FAM?"
This was how it all began just three weeks ago; an email, a suggestion, and eventually a booked flight. Before I had time to process it, I was boarding a flight bound for Charles de Gaulle Airport and preparing to embark on my first FAM trip–short for "familiarization trip"–for my new job as a travel agent.
Unlike my personal travels, which generally consist of aimless wandering and solo adventuring, this trip had a very specific purpose. I wasn't a backpacker; I was a travel expert on assignment. I wasn't leisurely wandering the city based on my own whims; I was on a mission to complete site inspections, ask the right questions, and return home as a seasoned "expert" on Paris.
Seven days is a wonderfully hefty amount of time to spend in one European city, and you'd better believe that I filled every last second of that time with delightfully Parisian adventures. I strolled the various neighborhoods, I soaked in the sights, I personally tested out no less than five hotel beds, and I ate ALL the macarons and chocolate-filled croissants (…at least, I tried!)
My plane touched down in Paris bright and early on Day One of my trip to The City of Lights, after a 9.5 hour red-eye. I was groggy but excited, especially as I arrived at my first stop in my seven day tour: the lovely and trendy Hotel Vernet.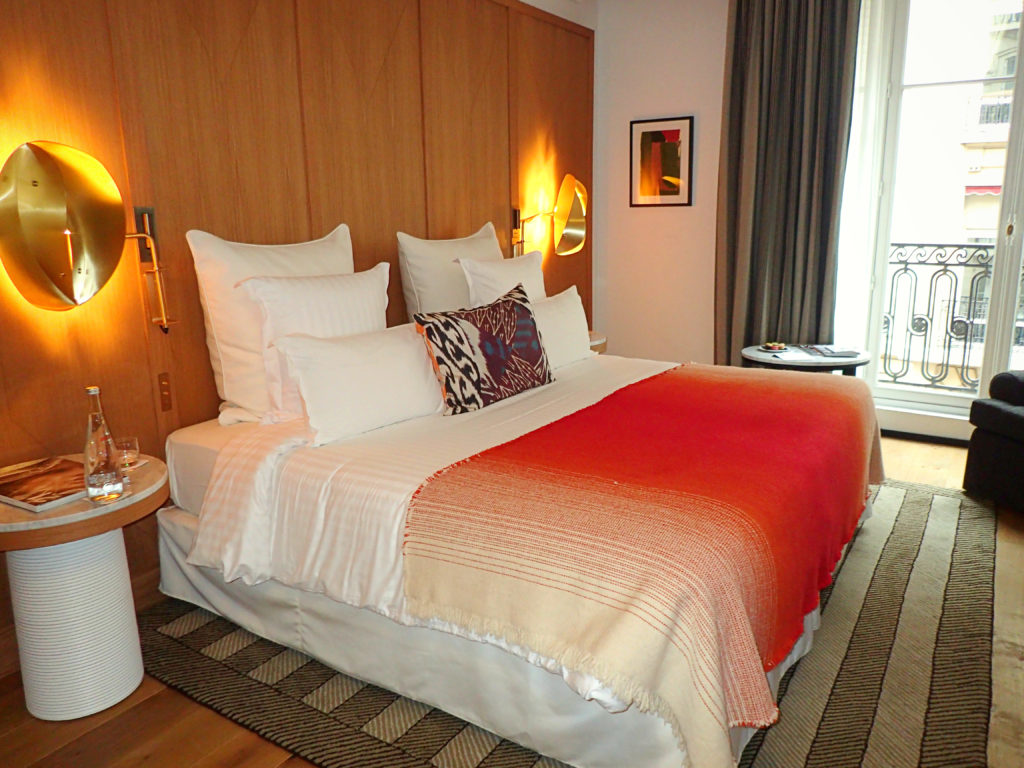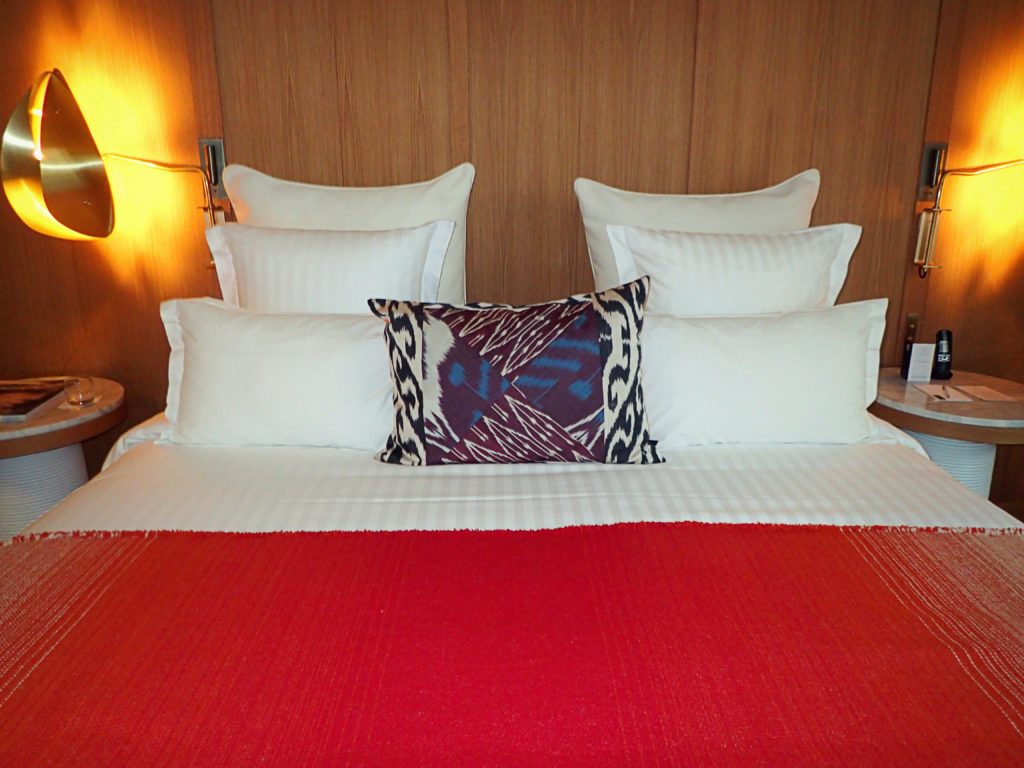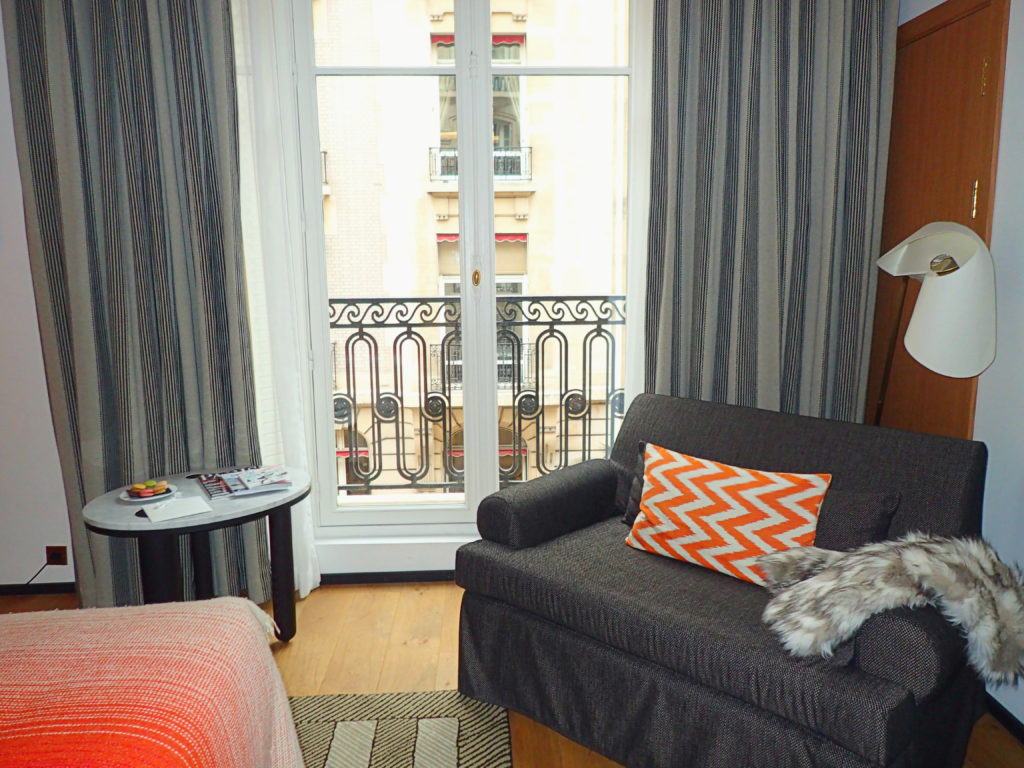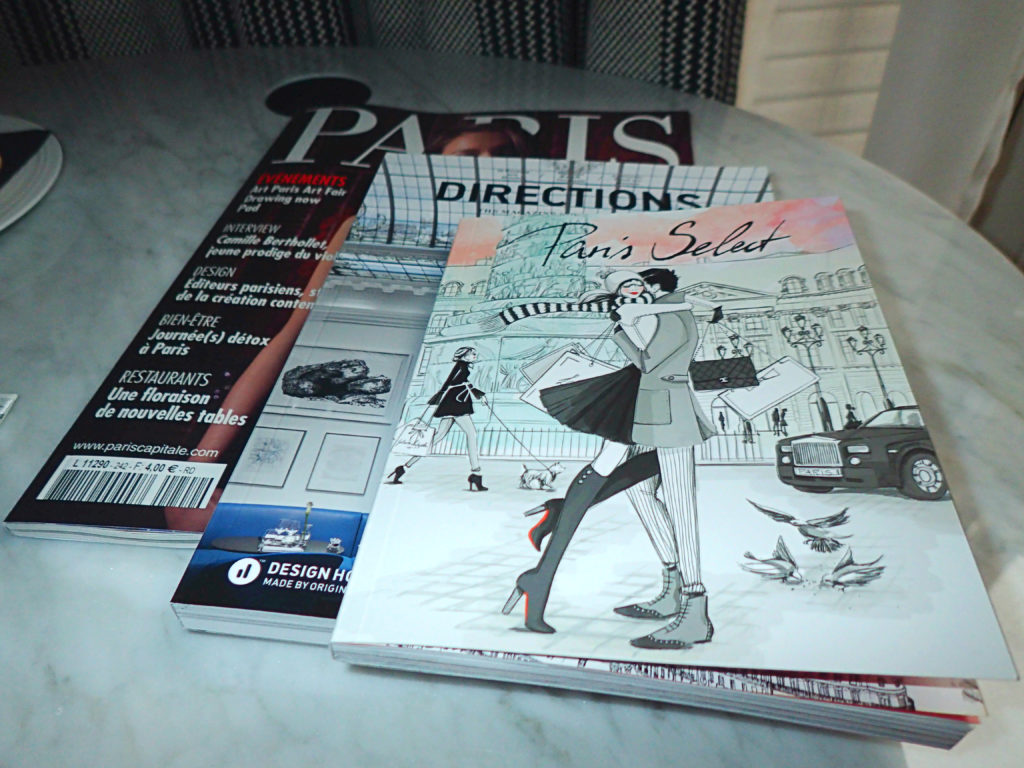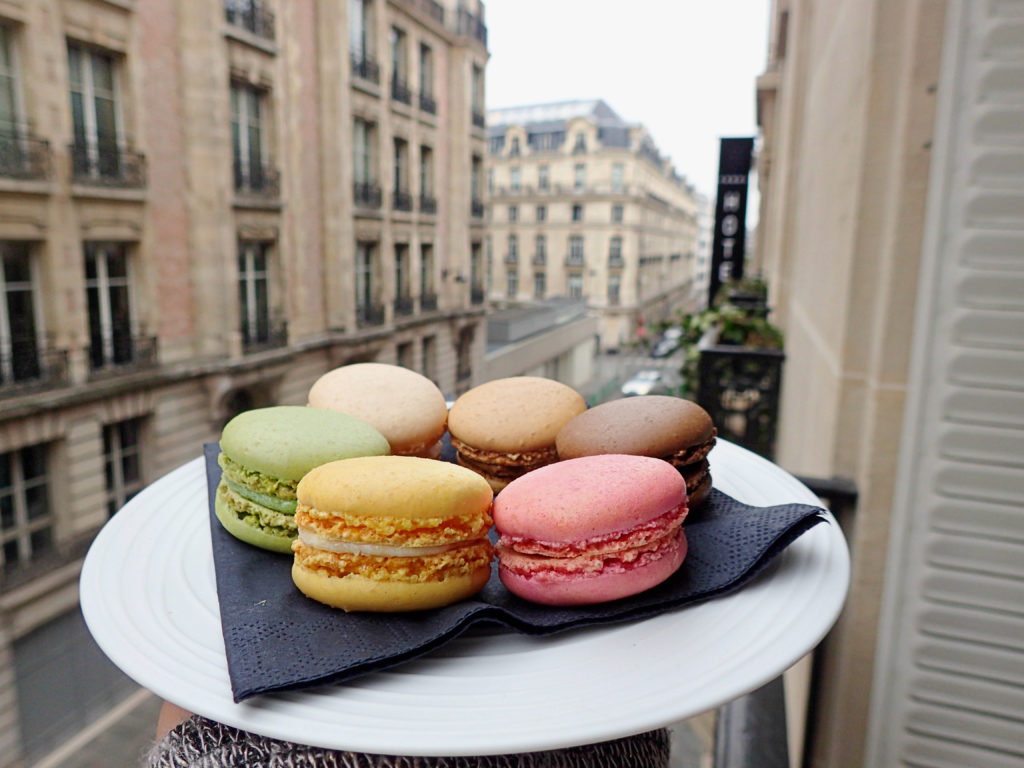 As someone who stays in budget hotels and hostels the majority of the time, accommodation isn't (usually) a particularly exciting aspect of travel for me. But when you're staying in a luxury hotel that has a plate of colorful macarons waiting for you upon arrival…well, that changes things!
This gorgeous hotel is located just a few steps–quite literally–from the iconic Arc de Triomphe, just off of the Avenue des Champs-Élysées, in the city's 8th arrondissement.
I was extremely tempted to throw myself down onto the cloud-like seven-pillow bed and spend the rest of the day snoozing, but I have a hard and fast rule about trying to stay awake during the daylight hours when I'm jetlagged, so instead I freshened up and hit the streets to do some exploring.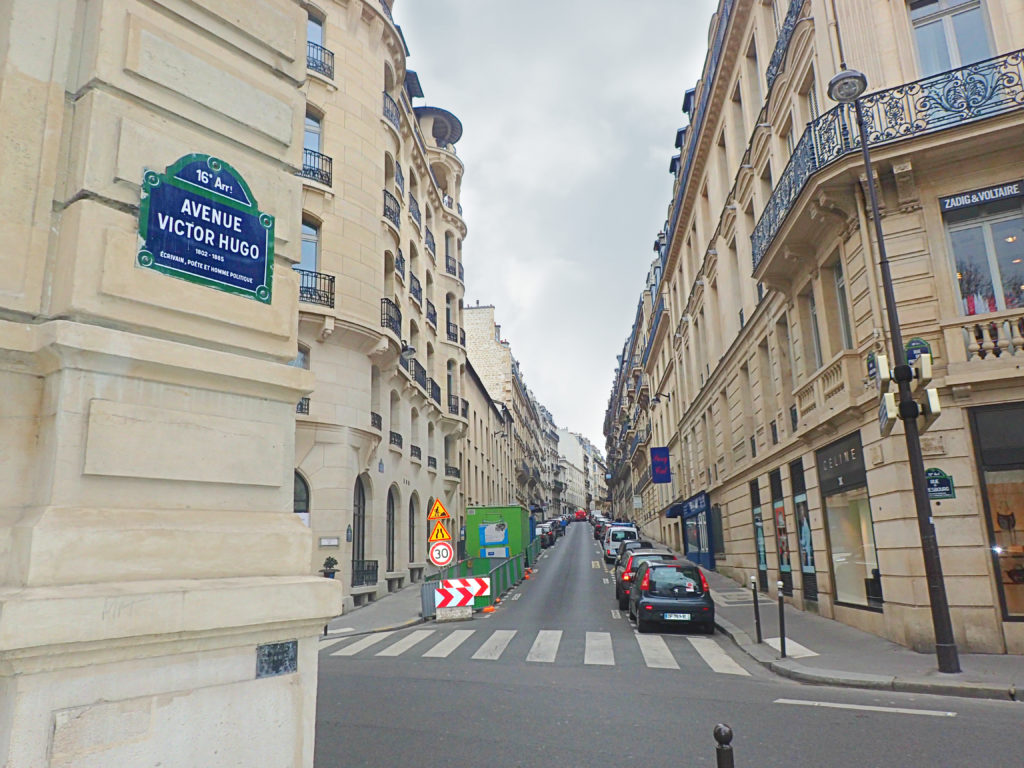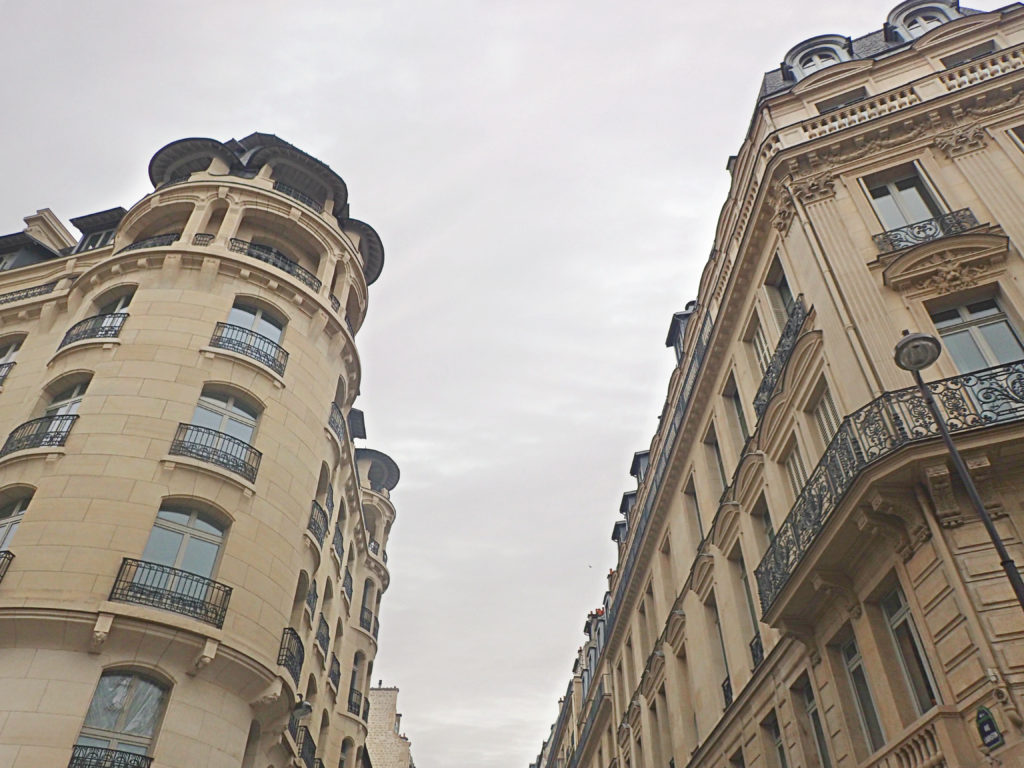 The one word I'd use to describe this particular Parisian neighborhood? Classy.
Men and women alike were dressed to the nines, and there was no shortage of upscale apartments, hotels, designer shops, or restaurants.
I'm not much of a shopper, so I spent just a short amount of time window-shopping on the Champs-Élysées and the rest of the time wandering the smaller side-streets.
Eventually, though, I set my sights on the granddaddy of attractions for the area: the Arc de Triomphe.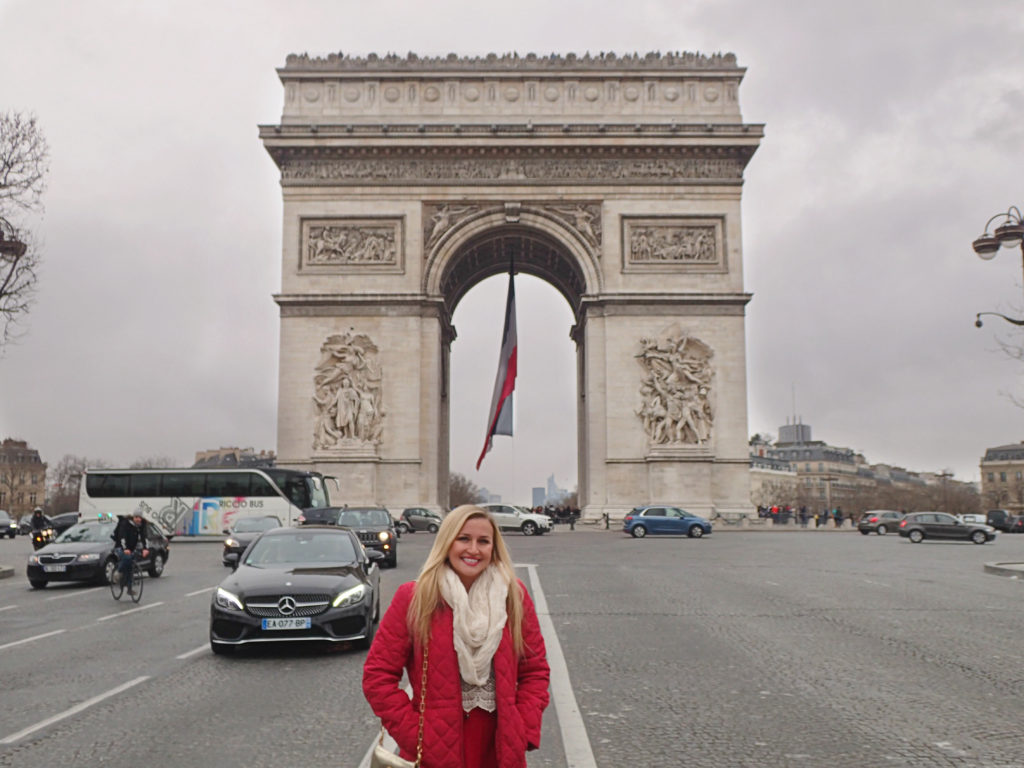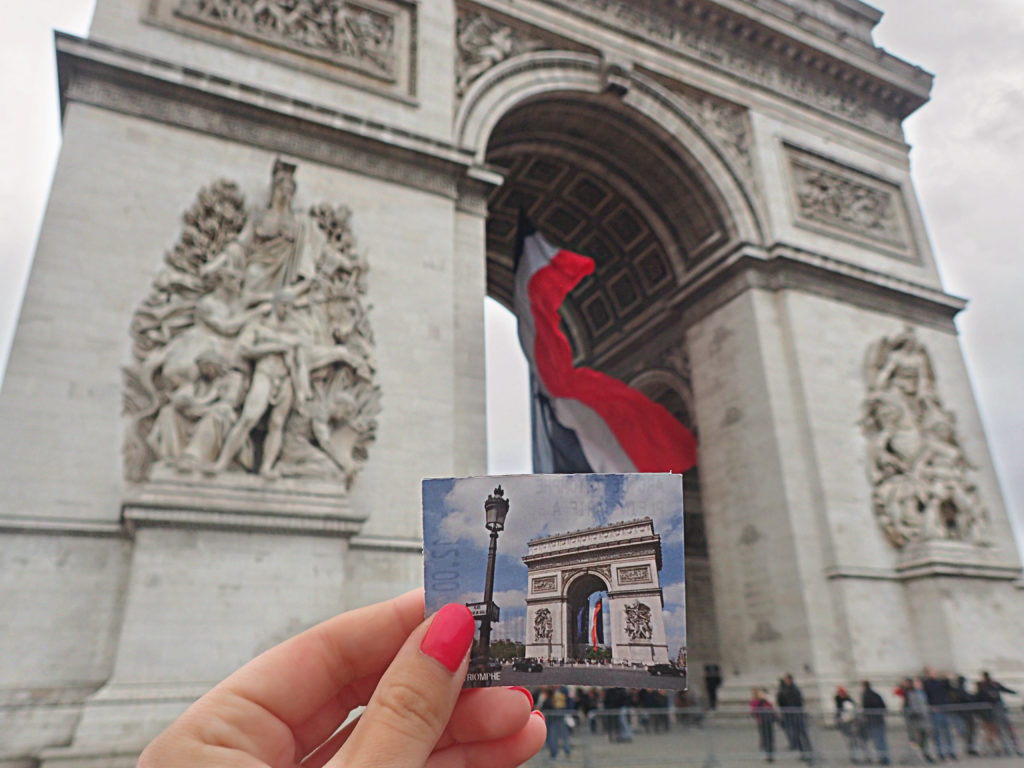 The lines were relatively short (for Paris) so I handed over 12 euros and began my climb up the 284 stairs to the Arc's viewing platform.
In my opinion, this is one of the all-time best views in Paris.
Not only can you see the 12 avenues that intersect at the Arc de Triomphe, but you can see all of the iconic landmarks from the Sacre Coeur to the Eiffel Tower. The views are sweeping and endless, and it really gives you a sense for how big and magnificent Paris is.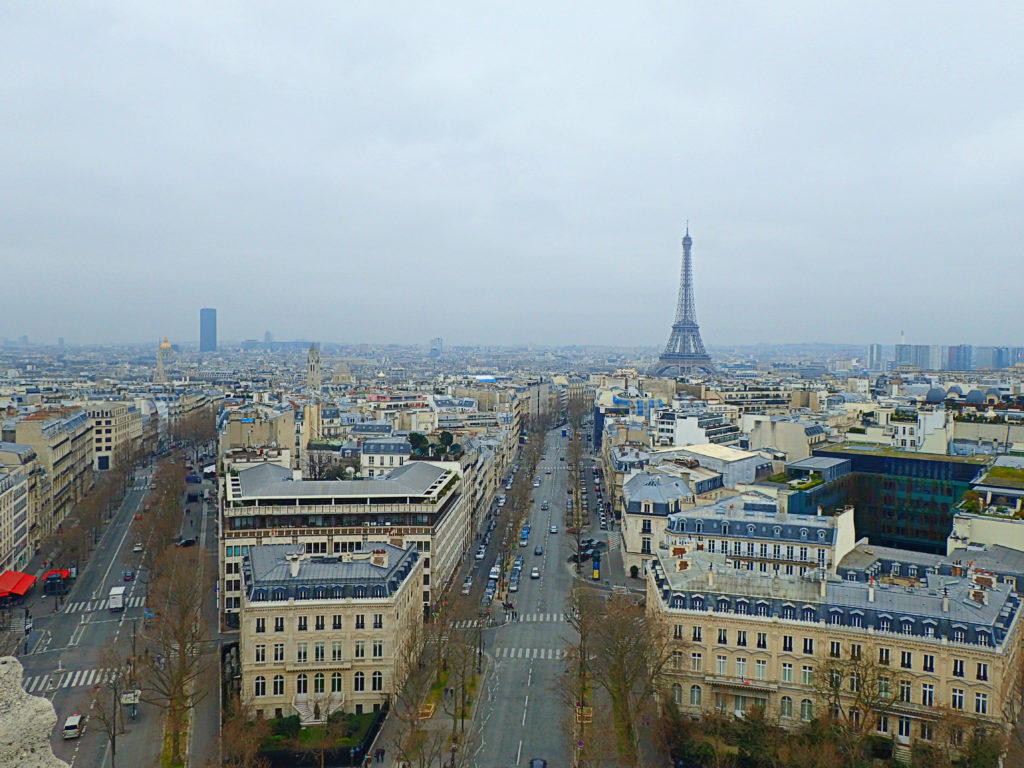 After a bit more exploring in the surrounding neighborhoods, I made my way back to the Vernet to meet up with my fellow travel agents from various agencies, and to have dinner and drinks.
I have to say, of all of the meals I ate during my week in Paris, this dinner was easily one of the best.
We began with a variety of amuse-bouches ("mouth teasers"…how wonderful is that phrase?!) such as salmon carpaccio, my personal weakness. The main course was the Vernet Pie, a wonderfully flaky pastry filled with foie gras and truffles. And for dessert? A piping hot chocolate soufflé topped with vanilla ice cream, of course.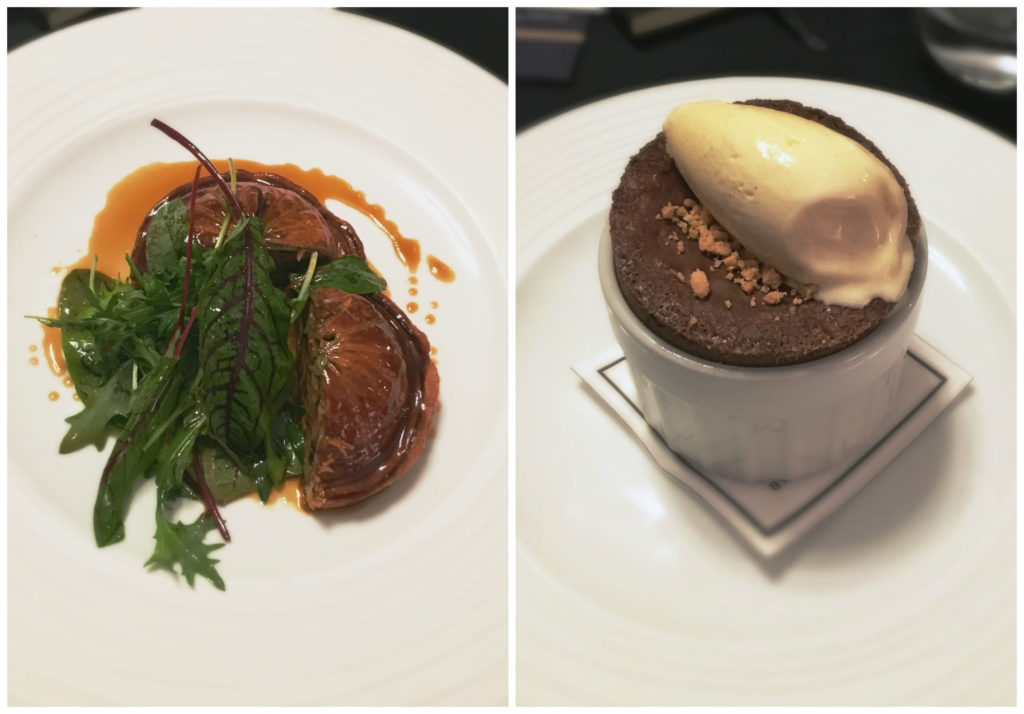 By the end of the two-hour affair I was utterly stuffed and satisfied, but as it turned out, our night was not yet over!
Erwan, the gracious general manager of the Vernet, offered us complimentary tickets to an 11pm Lido show.
The Lido de Paris is a traditional French cabaret show, located on the Champs-Élysées. Going in, I had very little idea of what to expect, aside from a bit of dancing and nudity.
While both of those elements were certainly present, the show was so much more than that. The entire performance seemed to be a journey through the city of Paris, highlighting the sights, the history and the culture. The music, the dancing, the acting, the special effects, the lighting, the story-lines, and–dare I say it–the topless women, were all just so very Parisian.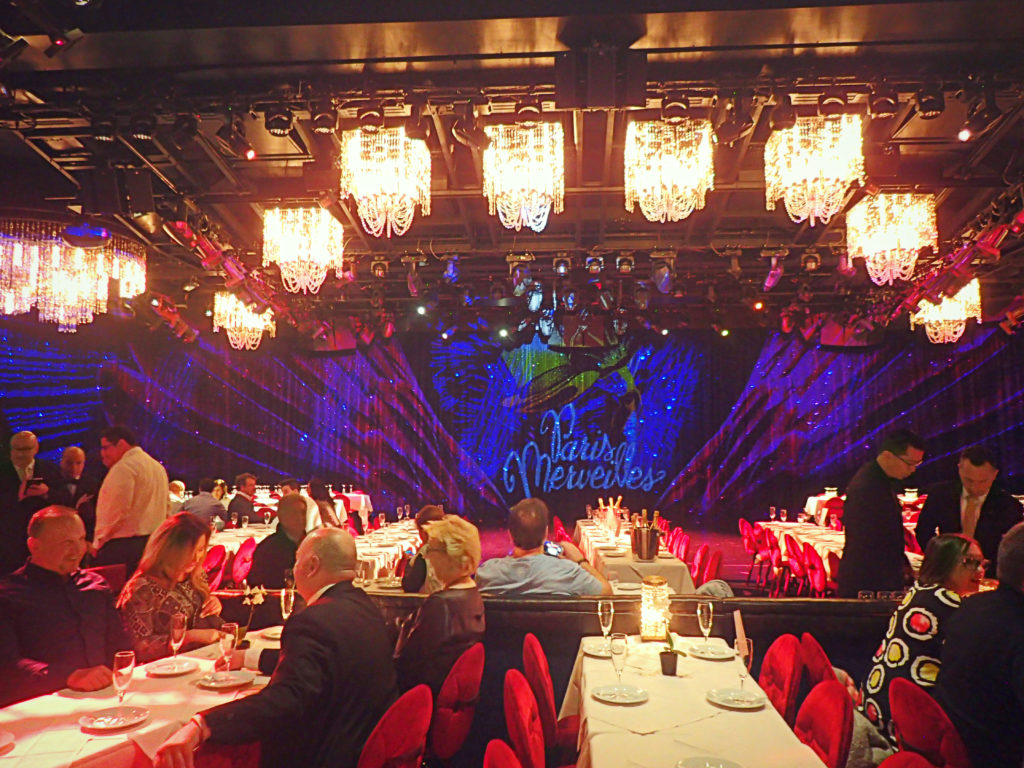 Needless to say, I was completely captivated.
The performers were absolutely spectacular, and it was honestly one of the most mesmerizing performances I've ever seen. I don't want to give anything away, since the unexpected surprises are part of what makes this show so fun and interesting, but I will say that it's more than just half-dressed ladies dancing the can-can.
What I will say is this: the Lido show is both tasteful and glamorous, and while the tickets are expensive, I highly recommend splurging for a fun and ritzy night out.
And with that, my first day in Paris came to a close at the late hour of 1am. Drained of energy (but not of enthusiasm!) I collapsed into my bed and was asleep before you could say bonne nuit.
The following day would bring a whole new set of adventures, and the cultural and literary neighborhood of Saint-Germain-des-Prés had my name written all over it.
---
What's your favorite neighborhood in Paris? Would you ever go to a cabaret show like Lido or Moulin Rouge?