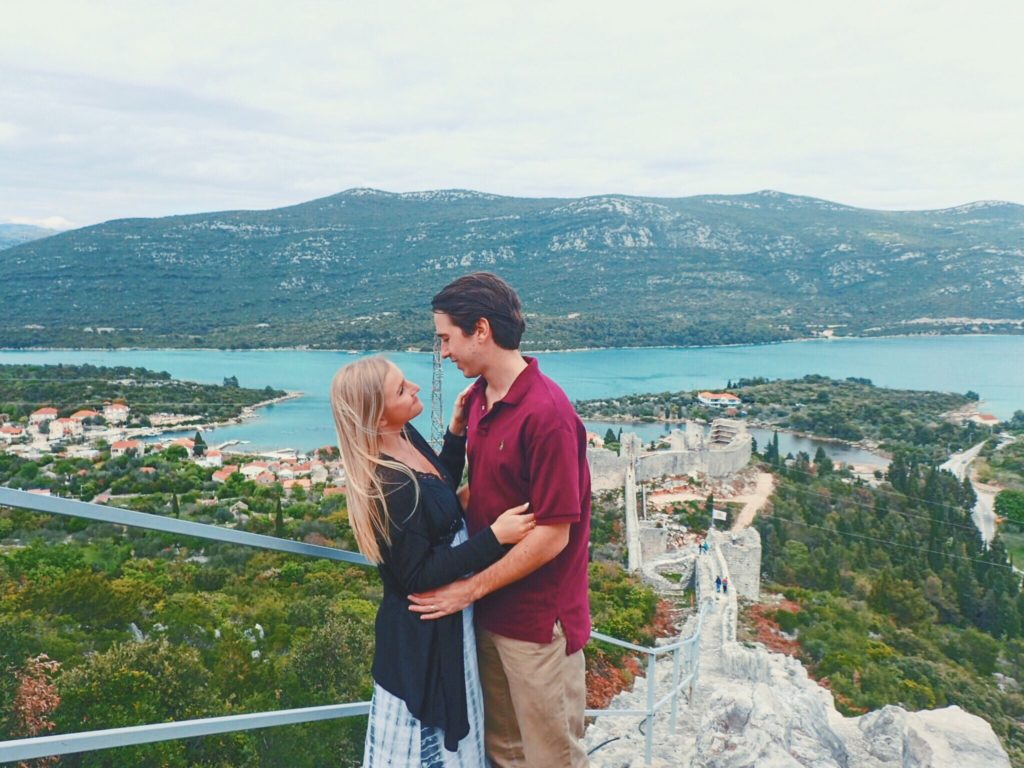 I know, I know – I NEVER write a monthly recap unless I'm on an extended trip with a lot of constant updates and exciting stories to share (…Why? Mostly because my day-to-day life isn't really exciting enough for a full blown recap and I don't like to torture my readers – you're welcome!).
So…why am I writing a recap for April 2017? Well, it's been a BIG month for me…hence why my posts have been a bit few and far between the last couple weeks. Sorry about that – now that things are settling down over here, I promise that I have a LOT of exciting stories, guides, and other content to share on a more regular basis!
I also have some super exciting news that I've been dying to share with everyone, and now I'm finally free to do so – yay! Anyways, no need to draw out the suspense any longer – here's what I got up to in April 2017:
I'm MARRIED!!!
Ahhh guys, this is the big one – I HAVE A HUSBAND!!!
You may remember our engagement story from almost a year ago (seriously, how does the time go by so fast these days?!), in which I described that day as hands-down the best day of our lives. In the months and weeks leading up to the wedding Derek and I made bets about whether or not the wedding day would end up beating out our engagement day for the winning title of "best day ever," and well…it did, by a landslide!
I'm planning to write a full blown wedding recap post once we receive our photos back from the photographer, but for now I'll share a few highlights (guest iPhone photos included):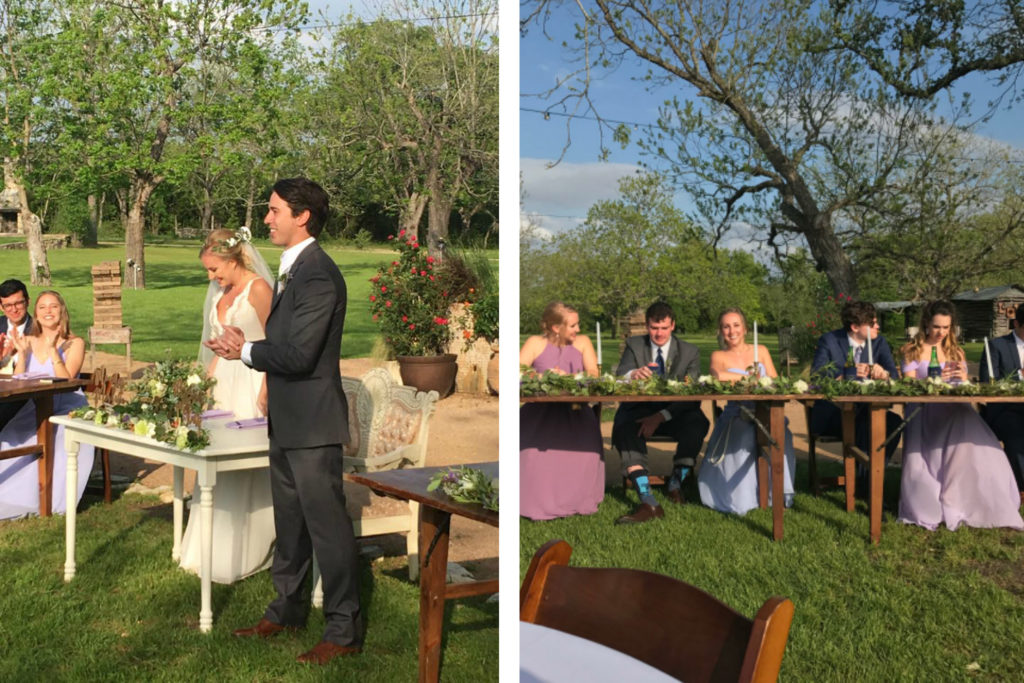 The Venue: There are a LOT of wedding venues to choose from in Austin and the Texas Hill Country, but out of all the venues we visited and considered, I know that ours ended up being the absolute perfect choice. We got married between two beautiful old trees with a gorgeous floral altar strung between them, had dinner on the lawn under string lights, and danced under a pavilion with a chandelier. There were also lawn games and drink donkeys. DRINK DONKEYS!!!
The Food: We hired a food truck that served Chinese BBQ chicken tacos, crispy fish tacos, Korean kimchi sliders, wasabi mashed potatoes, and charred miso corn. There was also strawberry cake with lavender icing, as well as prickly pear margaritas and whiskey sours. Enough said!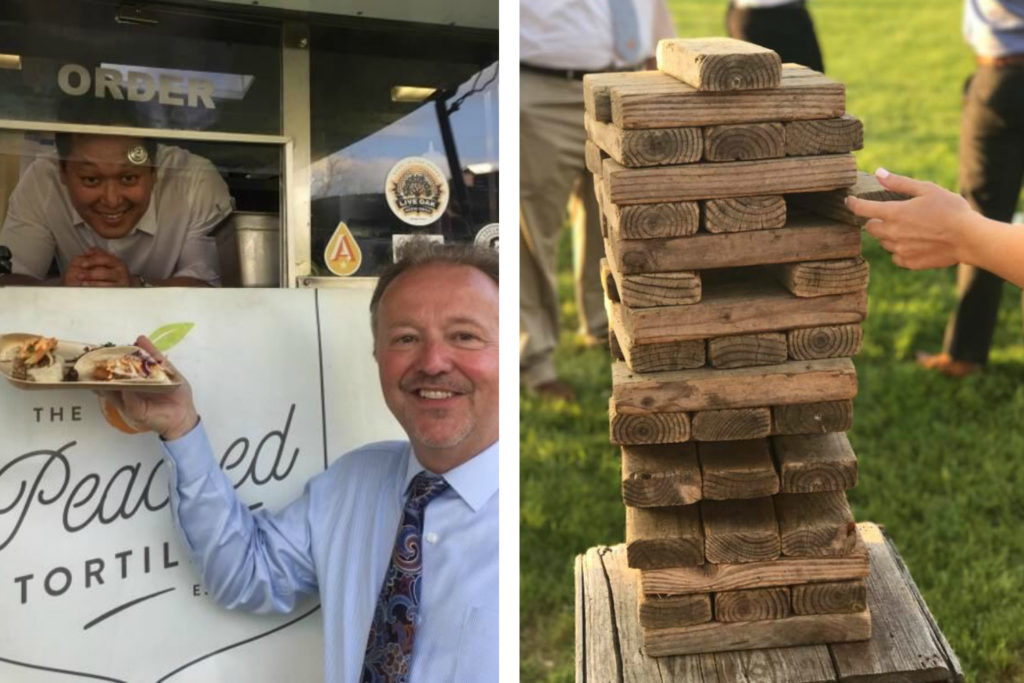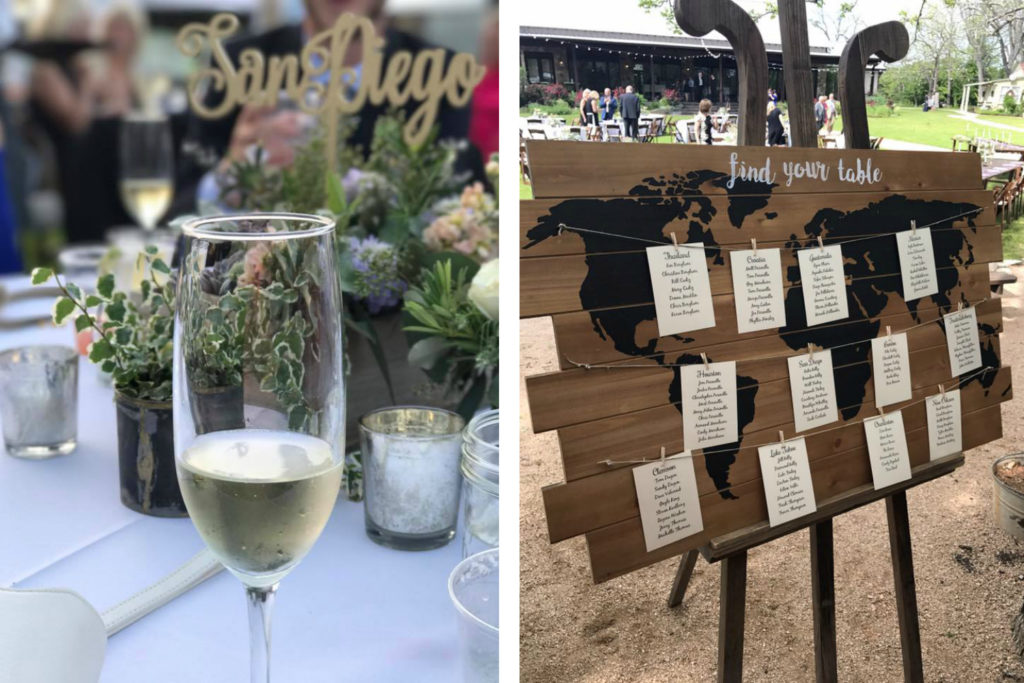 Favorite Moment: The first look. Derek and I decided to go the nontraditional route of doing a first look, i.e. seeing each other before walking down the aisle. We chose this optional for a multitude of reasons, but mostly because we're both pretty private, introverted people and we liked the idea of having a quiet moment together without all of our friends' and family members' eyes on us. It ended up being a really special and emotional moment, and also helped us get some of our tears and nerves out of the way before the ceremony itself (but not all of them – I cried like a baby walking down the aisle, and we were both teary-eyed as we read our vows).
Biggest Relief: The weather. Despite the uncertainty of Texas weather in April (Will it be sunny? Will it rain? Will it be 90 degrees? Will it be 50 degrees?), Derek and I both agreed that having an outdoor ceremony and reception was a big deal to us. Right up until the night before the wedding we still weren't sure how the weather was going to play out for us, but guys – IT WAS PERFECT. Sunny with blue skies and a few clouds, pleasant warm temperatures, and a bit of wind (but nothing our setup couldn't handle). And when the sun set, it cast this beautiful warm golden glow over the entire venue. Swooooon.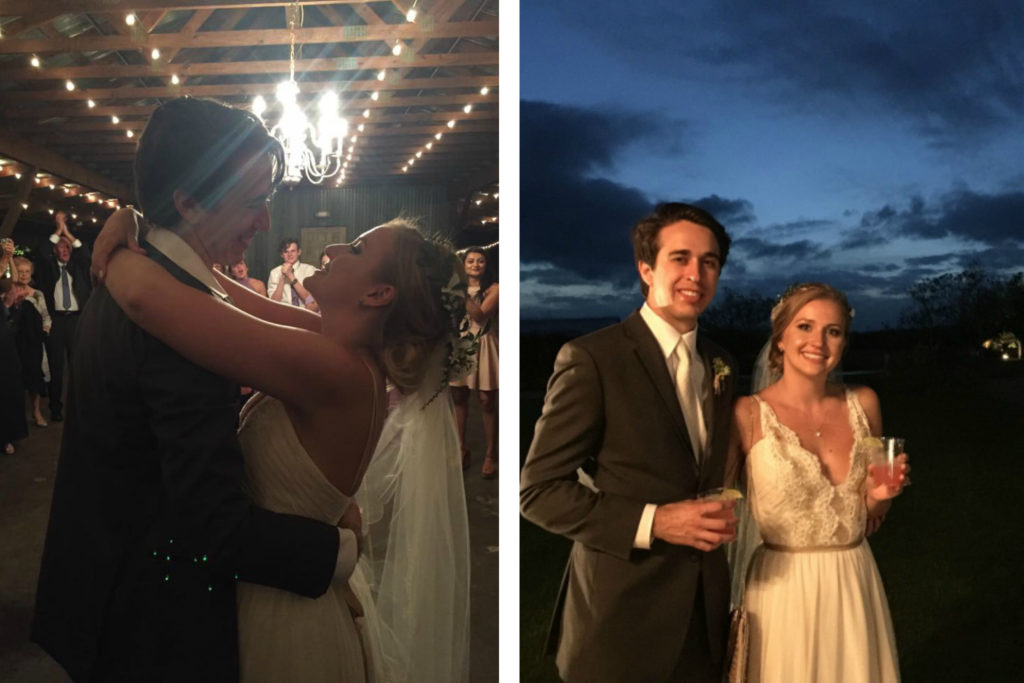 Biggest Curveball: When our officiant didn't show up! Yes, was totally my biggest nightmare and IT ACTUALLY HAPPENED. Moments before the ceremony was meant to start we gave our officiant a call to find out where he was, and he told us he had written down our start time for a full hour and a half LATER than it actually was, and there was no way he could make it there until then. CUE FREAKOUT. But really, everyone involved handled it like champs and I'm proud to say I actually went straight into problem-solving mode rather than full-blown meltdown mode. But the real hero of the day was my Uncle Kurt, who ended up officiating our ceremony for us at the last minute! Yes, he walked into our wedding that day with no idea he would be officiating a ceremony, and totally knocked it out of the park. We only started 30 minutes late despite the mishap, it was still a beautiful ceremony, and everyone cheered when he walked back down the aisle on the way out. It also just so happens that he married my parents at their wedding too, which is actually really cool and special! (Oh, and the original officiant is giving us a full refund since our contract clearly said the actual start time. Disaster avoided!)
Best Surprise: How absolutely above and beyond our family members, bridesmaids, and groomsmen went to help us out and make us feel loved! Guys, I seriously can't stress enough how overwhelmed with gratitude I felt during the whole wedding weekend! I had 8 bridesmaids, and at least one of them was by side every moment of the wedding asking if I needed anything or checking in to see how I was feeling. Everyone pitched in with set-up and clean-up, and between the amount of support we received from our close friends, my parents and Derek's parents, I seriously don't think we could have pulled off the wedding without them all. It seriously makes me want to cry happy tears when I think about it!
Our Honeymoon: A 2 Week Road Trip Through Croatia
Neither Derek nor I are really "beach people" – after a few hours laying on a beach towel, I'm usually bored, sunburnt, and itchy from the sun. Not a super romantic combination!
So, we set our sights on Europe for our honeymoon, and eventually settled on Croatia. We ended up flying into Zagreb, then renting a car and hitting up the Istrian Peninsula (we stayed in Motovun and took day trips to Grožnjan, Završje, and Rovinj), Trogir, the Pelješac Peninsula (we stayed in Ston and drove through several other towns), and Dubrovnik.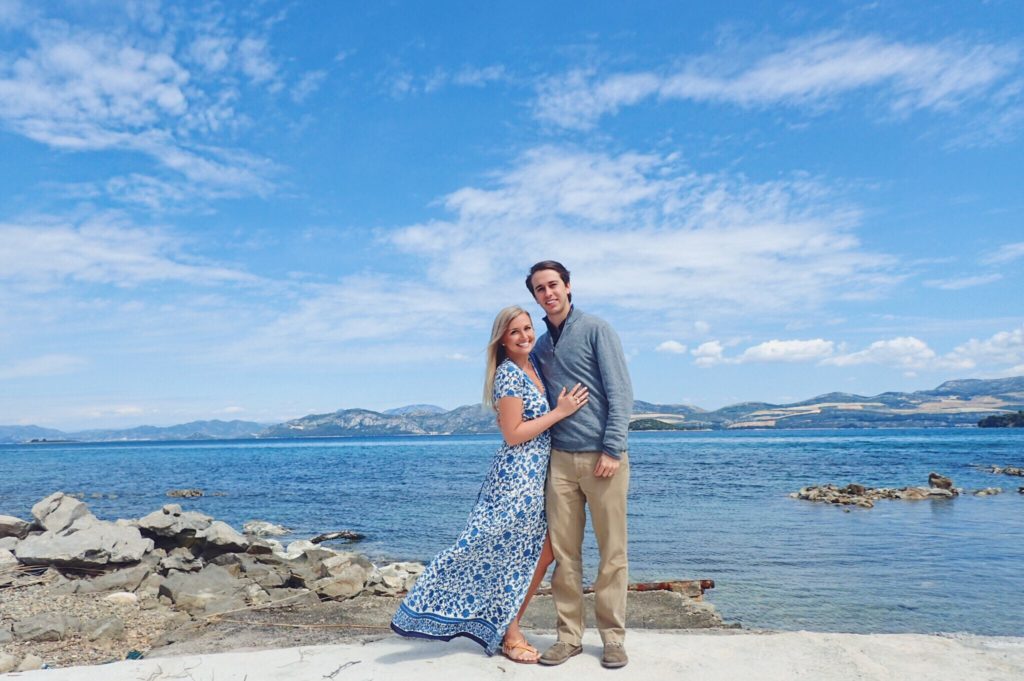 We're both huge foodies, so I think our destinations were all perfect picks. Istria is known for its wine, olive oil, and truffles (hello delicious truffle pizza and pasta!) and the Pelješac Peninsula is known for its wine, oysters, and seafood dishes. H.E.A.V.E.N.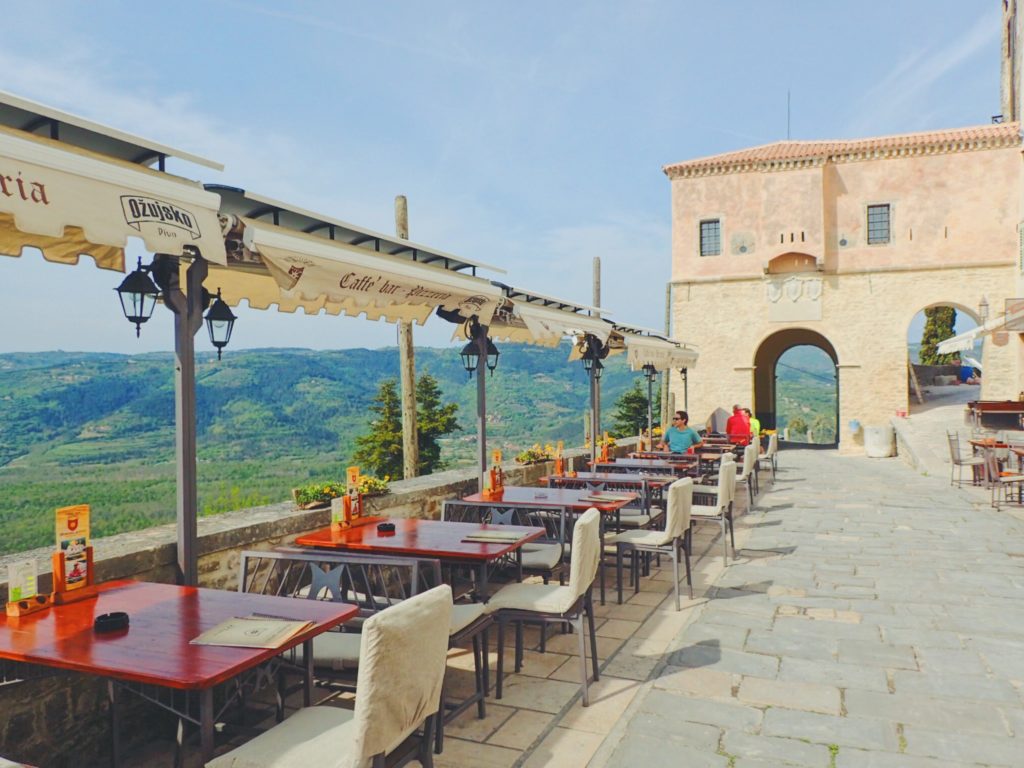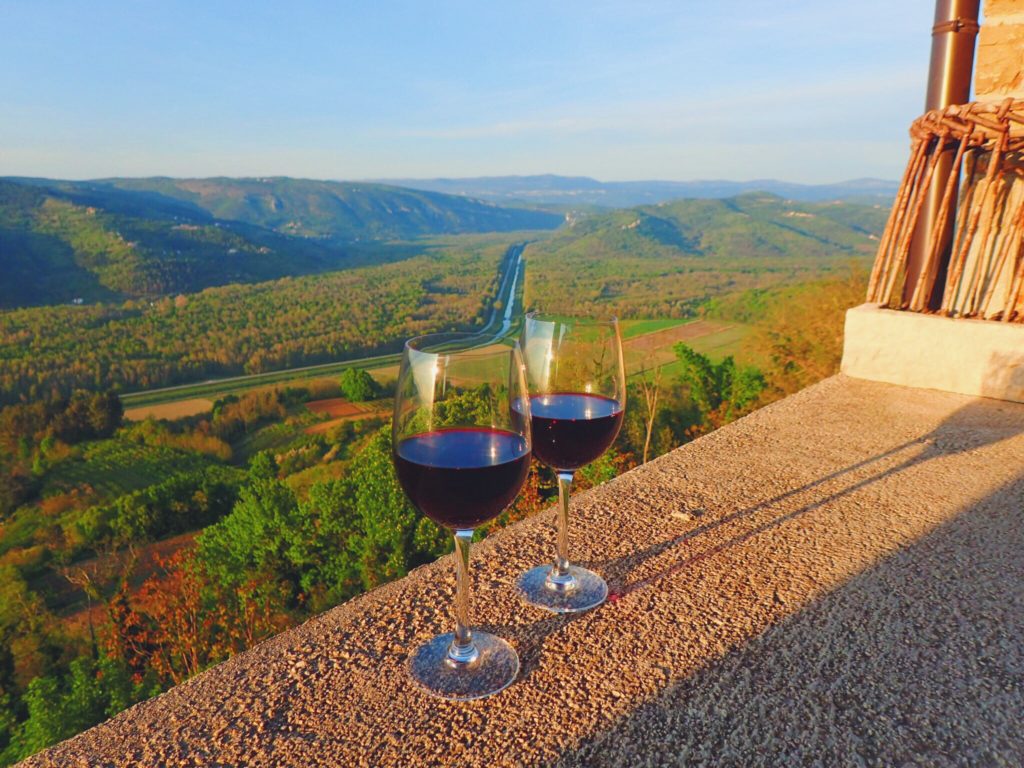 Plus, I think it was a nice, diverse mix of locations in terms of scenery, history, architecture, and culture. From the vineyards and olive groves of Motovun to the blue waters of Trogir, and from the sleepy small towns of Pelješac to the hustle of bustle of Dubrovnik, Croatia was absolutely gorgeous and lovely and totally exceeded our expectations!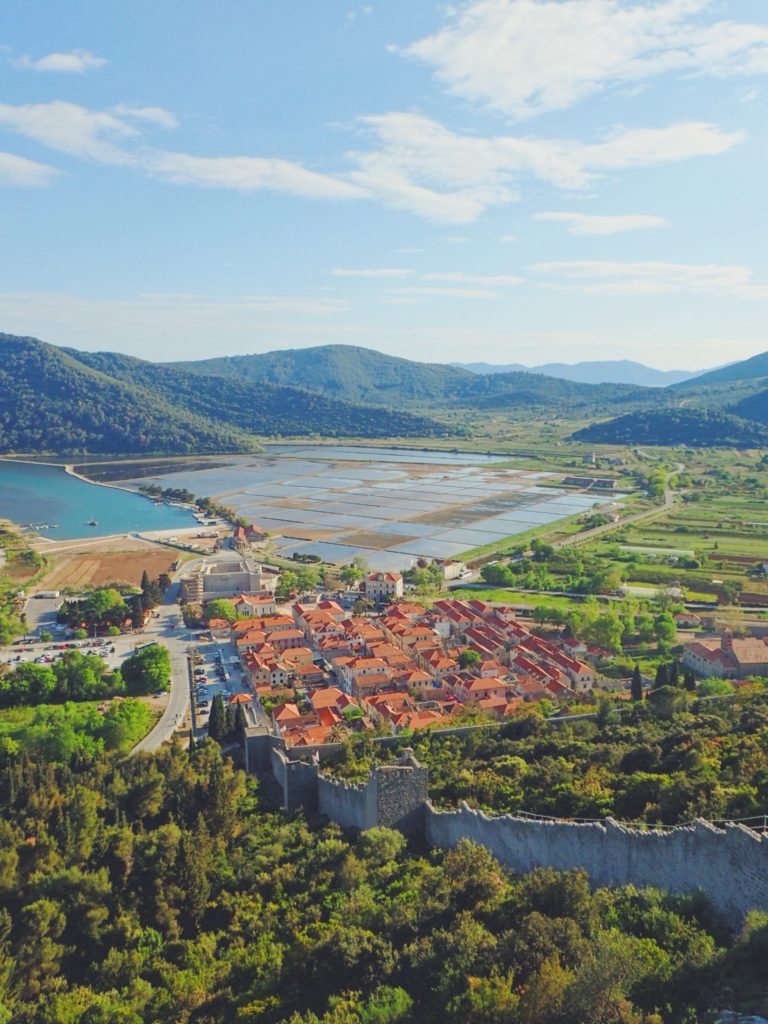 We also got extremely lucky with the weather for the most part. April is the tail end of low travel season in Croatia since the weather can be chilly and rainy, although the upside is that there are very few other tourists around during this time. While it (surprisingly!) ended up being a bit too chilly in Dubrovnik, we lucked out with mild, sunny weather during the majority of our trip.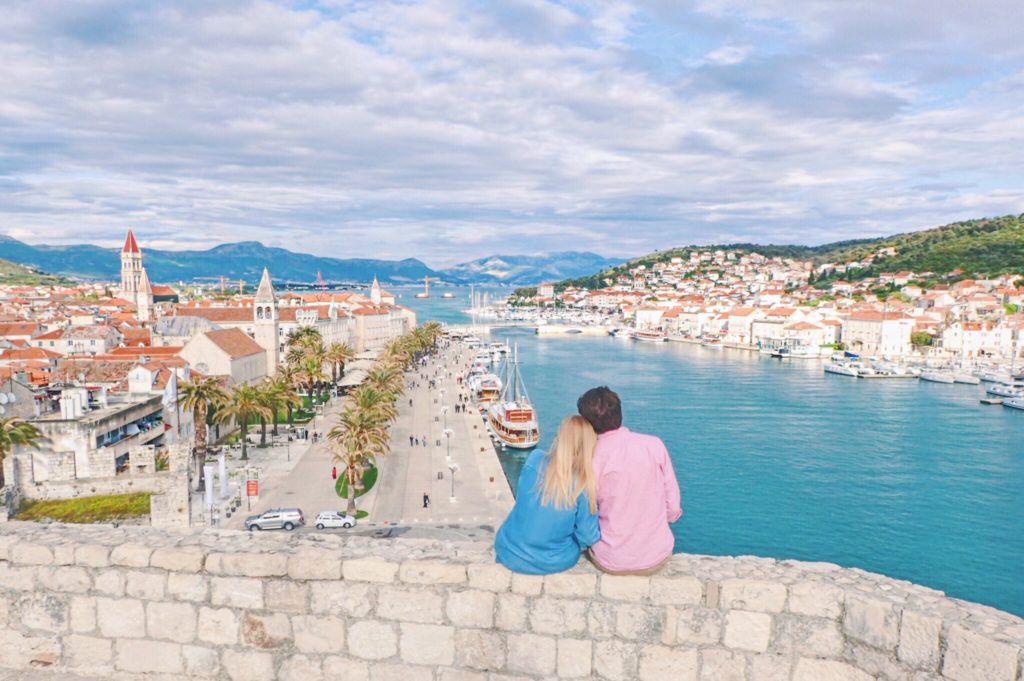 The Big News: We're MOVING…to California!
*Excited screeching noises*
This has been in the works for a few weeks now, but I wanted to wait until things were reallyyy final before I shared the big news. Derek has been offered an awesome new job opportunity out in Silicon Valley, so we're all set to move to the San Jose area the first week of May! Fortunately because I work remotely my job won't be affected, and both Derek and I have always dreamed of making the move out to the west coast, so accepting the position was an easy decision.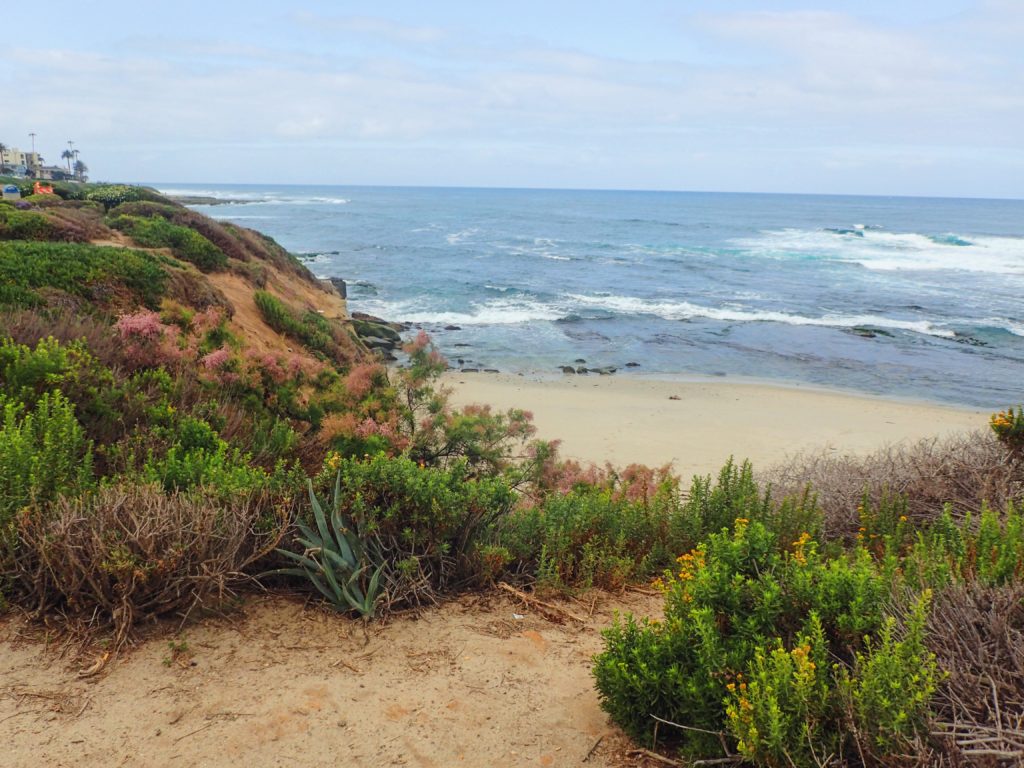 Just to really paint an accurate picture of how quickly this is all happening, here's a short recap:
Sunday, April 9th: Wedding
Monday, April 10th – Saturday, April 23rd: Honeymoon
Sunday, April 24th: Today!
Friday, April 28th – Monday, May 1st: Quick trip down to Cancun for a friend's wedding
Wednesday, May 3rd: We move to California!
We're pretty much planning to fly out there on the same day the movers pick up all of our stuff, quickly search for an apartment, and sign the lease before our stuff arrives. It still all feels a little surreal, but it's safe to say we're completely over the moon about this big life change!
---
Whew! Have any of you been crazy enough to coordinate a cross-country move just after your wedding? Also, does it EVER stop being weird saying the word "husband?!" Married readers, lay your married-life wisdom down on me – I'm all ears!