If I learned anything during my time in Germany's gorgeous Bavaria region, it's that Bavarians know a thing or two about building churches.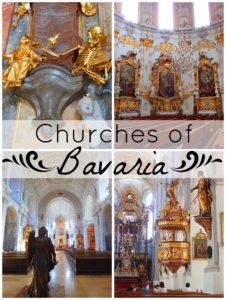 Having spent literally my entire life living in the southeastern United States, I'm used to being surrounded by my fair share of religious folk. In fact, during my time attending college in South Carolina, it was not uncommon for complete strangers to ask me about my religious beliefs.
"Oh, hi! What's your name? Where do your parents live? What are you studying? Which church do you go to?"
Note that it was never "Do you go to church?"–people just jumped the gun to wanting to know which one it was.
So, it's always a bit fascinating for me to travel abroad to places that have very religious populations–and turns out, Bavaria is totally one of those places, at least historically.
Even today, 55% of Bavarians identify as Roman Catholic, versus 30% as the national average for Germany. And, only 24% of Bavarians do not identify with any form of Christianity (meaning they either identify with another religion or none at all), versus 38% as the German national average.
Not to mention, I was greeted with the phrase "Grüss Gott" ("may God greet you") MUCH more than with the phrase "Guten Tag". In fact, in the smaller towns, I don't think I heard "Guten Tag" even once!
But, perhaps my favorite element of Bavaria's religious history (okay, TOTALLY my favorite element) is the never-ending supply of insanely ornate, ridiculously colorful, over-the-top, all gold errthang churches.
I mean seriously, the people who built and designed these churches did not miss one beat. They thought of everything! Stained glass? Check. Painted ceilings? Check. Not one, but like five chandeliers? Check. Sculptures? Balconies? Golden door handles? Check, check, check.
I was totally blown away. And, better yet, I genuinely enjoyed sitting in silence and soaking up the atmosphere in each and every church. These are some of my favorite beauties:
St. Michael's Church, Munich
Completed in 1597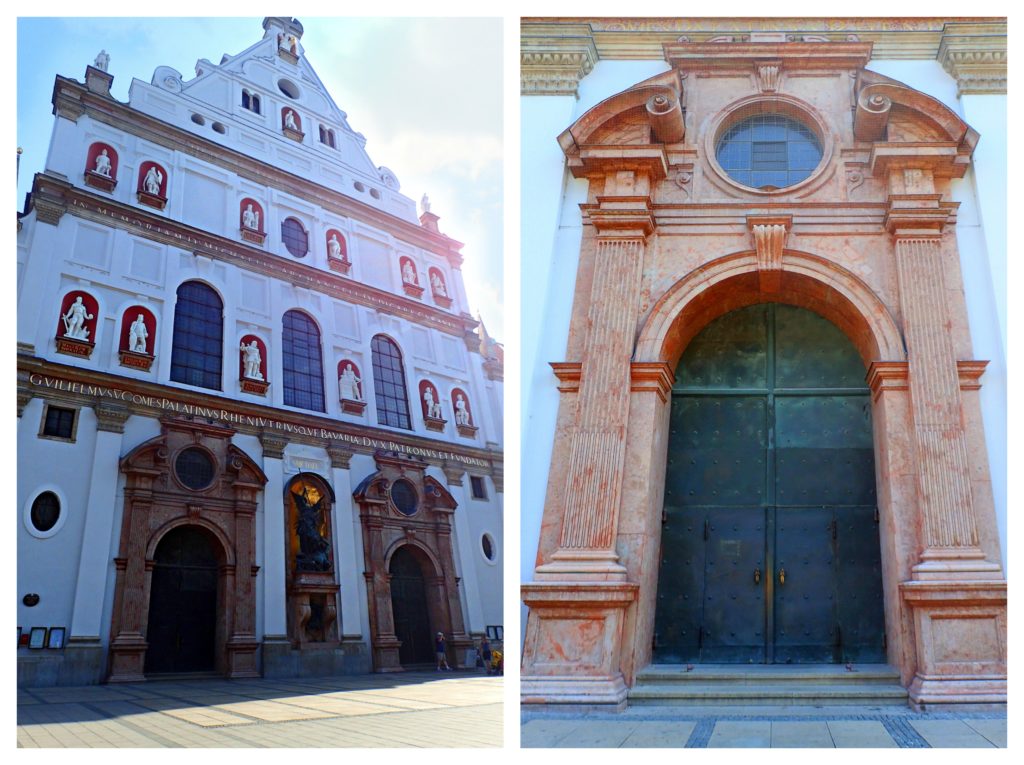 This is the very first church I visited in Bavaria, and although it was on my list of things to see, I actually just stumbled across it on the morning of my first day in Munich. It's located between the Karlsplatz and Marienplatz S-Bahn stops, and it's pretty hard to miss given the regal exterior.
The inside blew me away, and I was even moved enough to spend a little bit of time reflecting in one of the pews. But, much to my surprise, the scale and grandeur of the Bavarian churches I visited really only went up from here!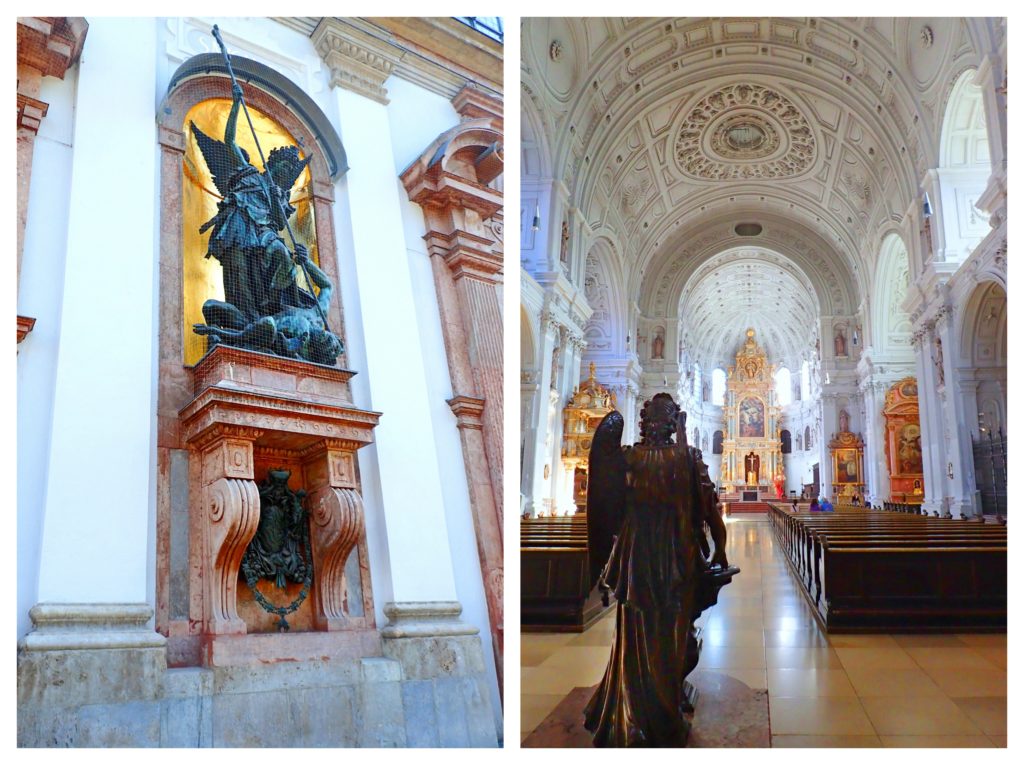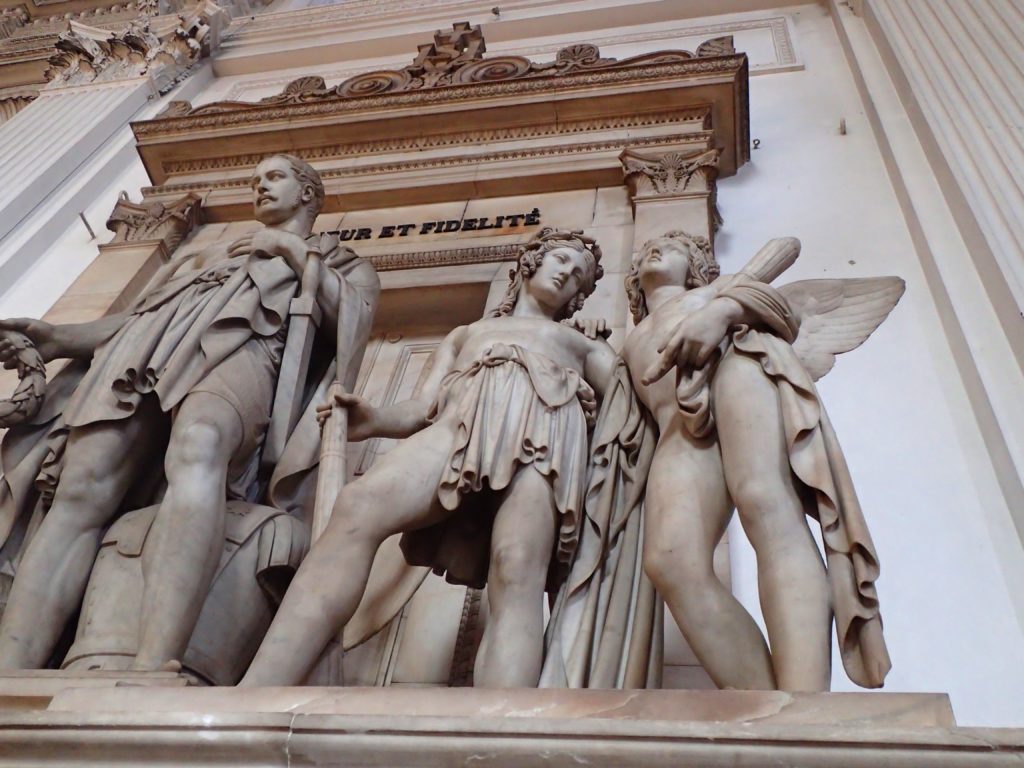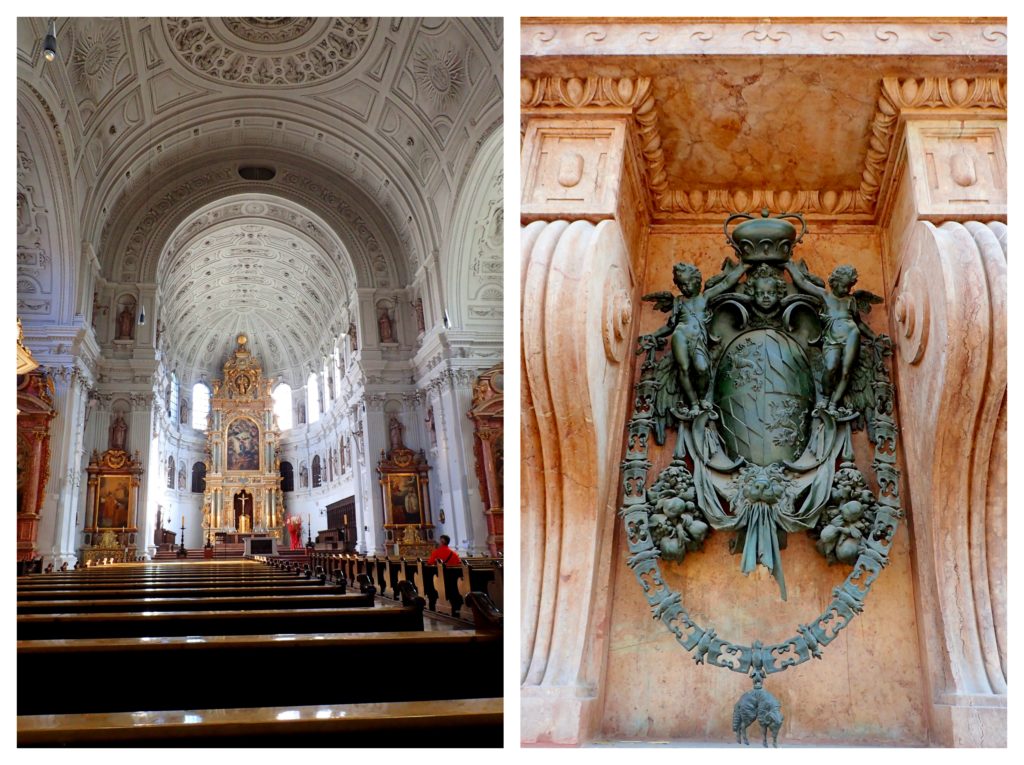 Asam Church (St. Johann Nepomuk Church), Munich
Completed in 1746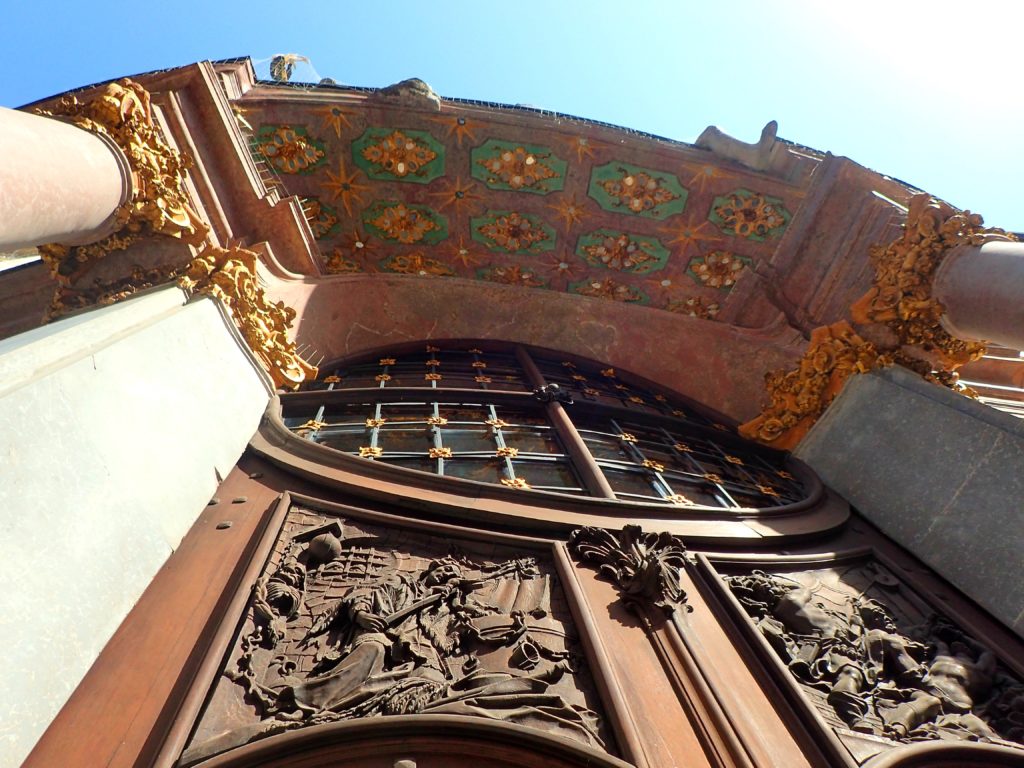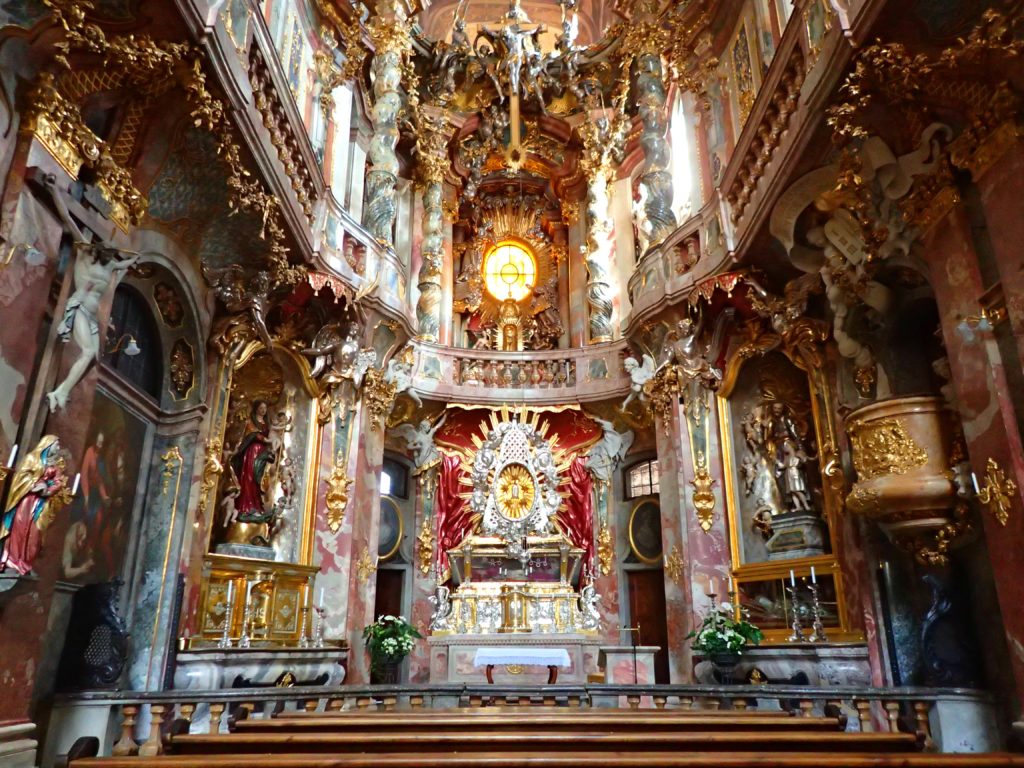 After visiting St. Michael's, I thought I had a pretty good idea of what to expect from Bavarian churches. But NOPE.
This church was the definition of "small but mighty." In fact, I think it was the smallest of all of the churches I saw in Bavaria, but the grandeur and design was completely unreal.
Upon opening those massive wooden doors and stepping inside, I was convinced that I had fallen mistakenly into a storybook world. And the symbolism? Out of this world.
The central focus of the church is a round golden window, meant to represent the eye of God watching you. And then of course there's this little scene: a skeleton cutting a man's string of life, as a subtle reminder that none of us escapes death in the end.
St. Peter's Church, Munich
Reconstructed in 1368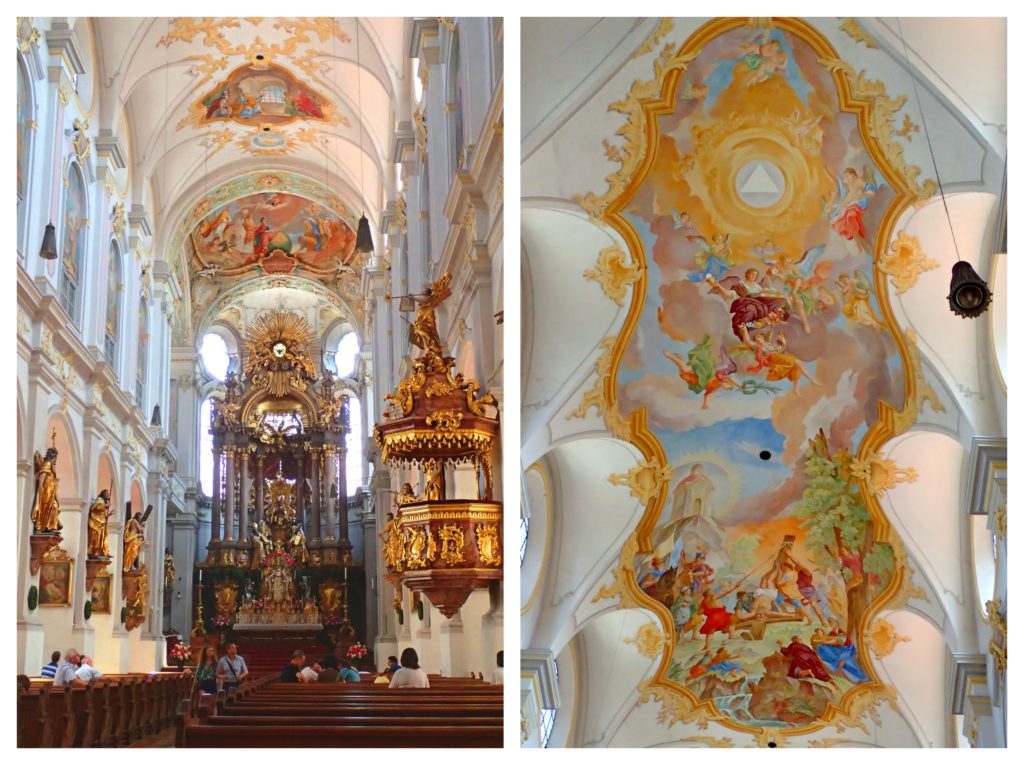 I felt a bit foolish when it came to finding this church; I dragged myself around Munich all day in 95 degree temperatures under a blazing sun, expecting to come across this church eventually, but I had no such luck.
It wasn't until the end of the day, when I had finally given up on seeing this church, that I just happened across it…in Marienplatz. *facepalm*
Literally right there in the center of the action. To this day I have no idea how I had such a hard time finding it! Luckily it was worth the wait–and, as it turns out, I picked a great time to finally find it! There was a live choir practicing high up in the back of the church, which made for a seriously beautiful soundtrack as I took a rest in this gorgeous and peaceful church.
And with the sound of the choir echoing off of the sky-high ceilings? Heaven. (Pun intended, sorry).
Ettal Abbey, Ettal
Completed in 1370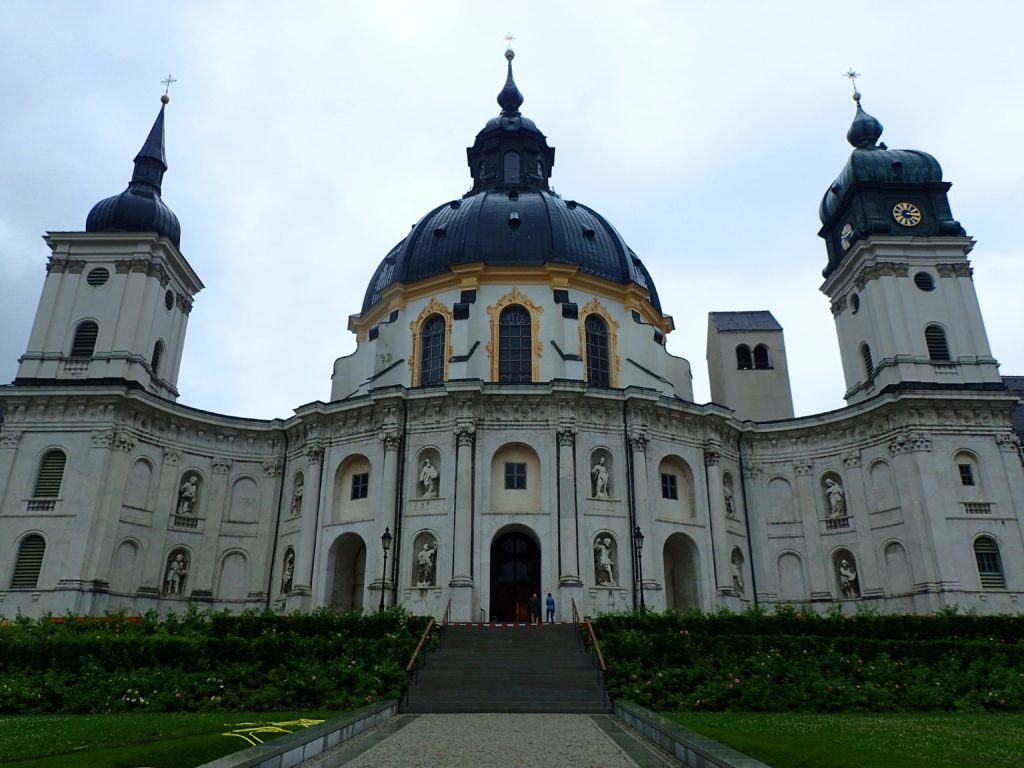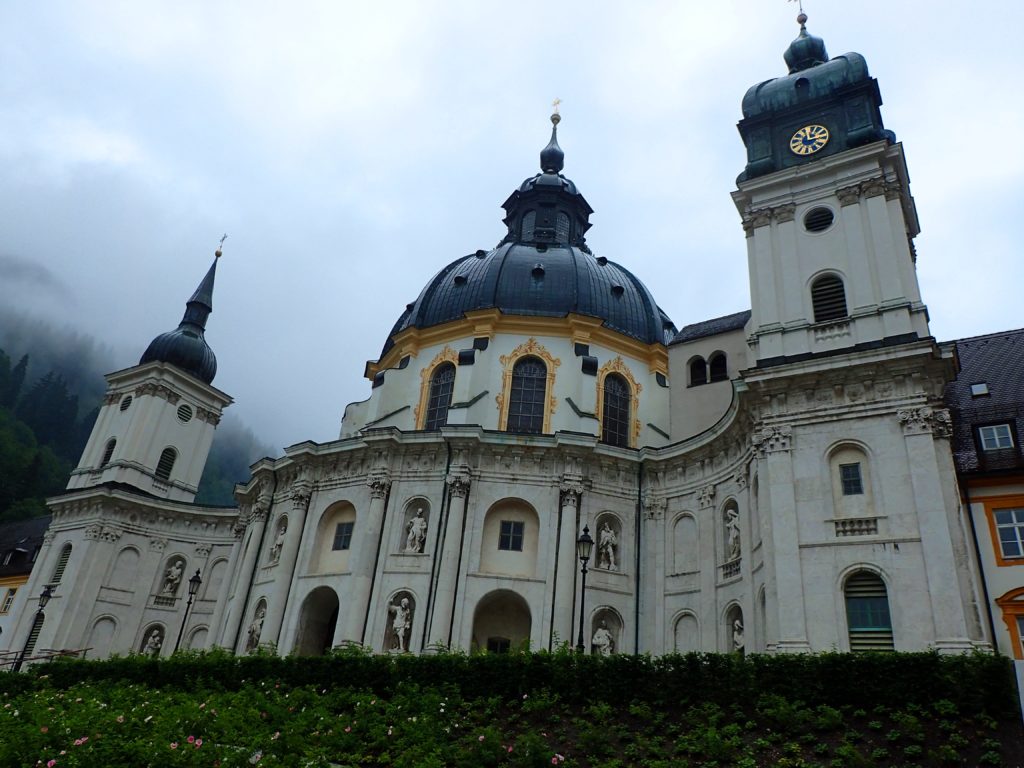 Technically a Benedictine monastery and not a church, but I think it fits the bill. I was so excited to visit this famous monastery, located in the adorable alpine town of Ettal (population 800–eek, so cute!), and it was even more beautiful in person than I imagined!
It was a foggy and cold day when I visited (yes, this was literally just a few days after 95 degree temperatures in Munich…come on, weather!) which made for some seriously dramatic cloud and mist formations in the forested hills behind the abbey. *Swoon*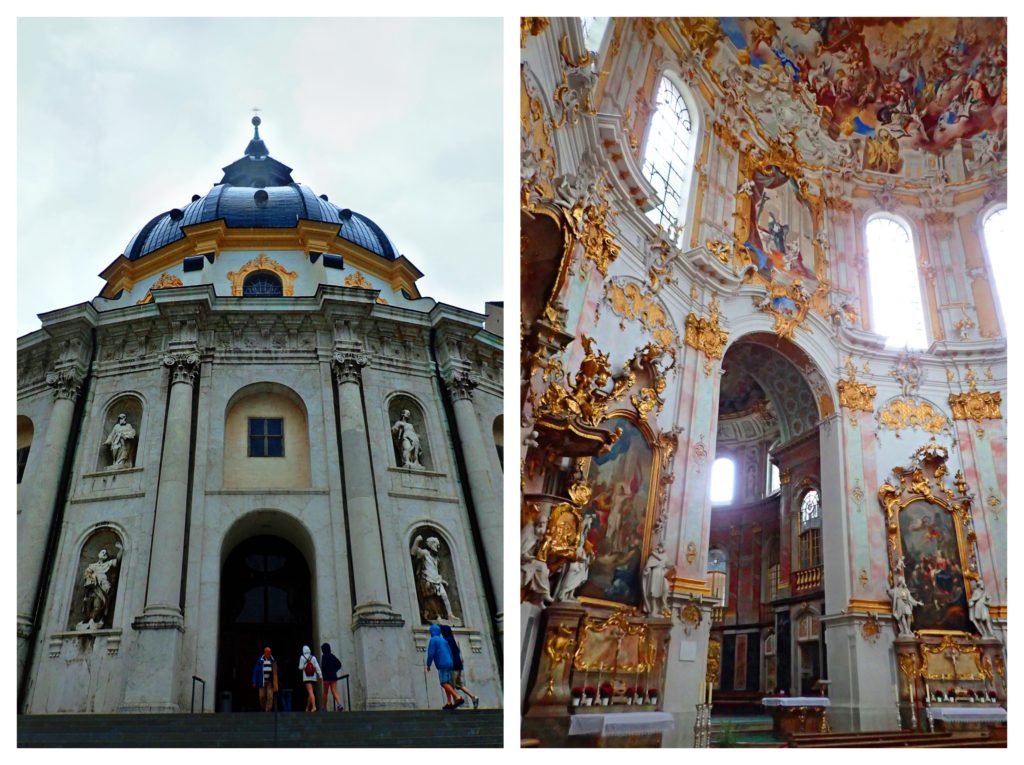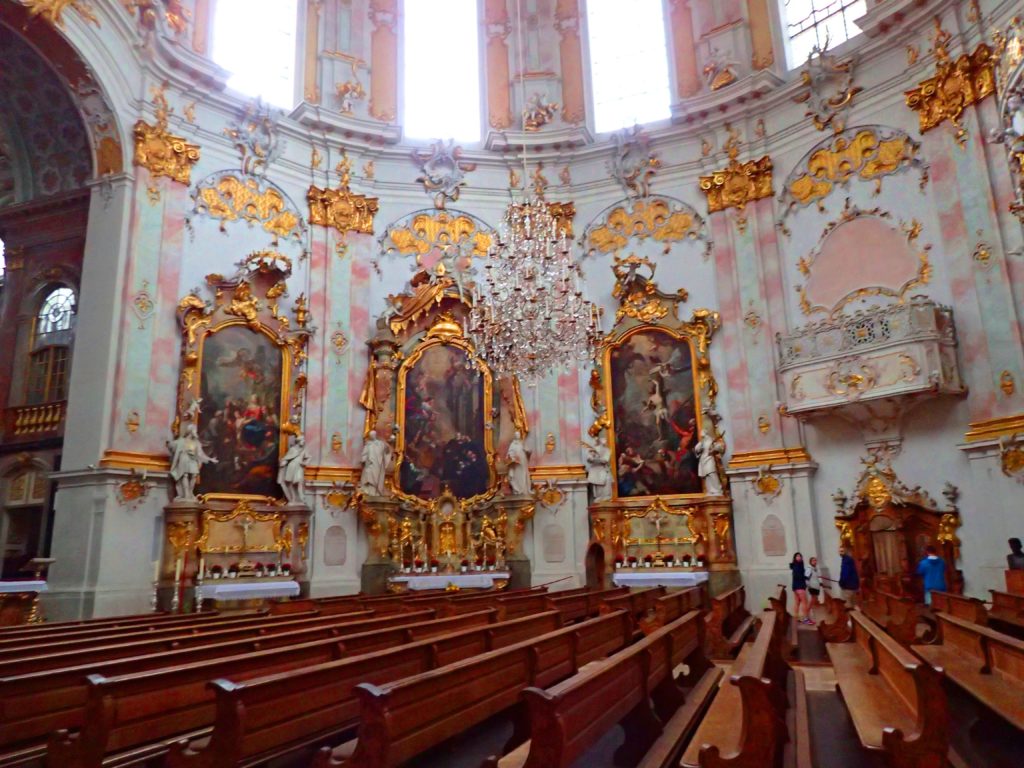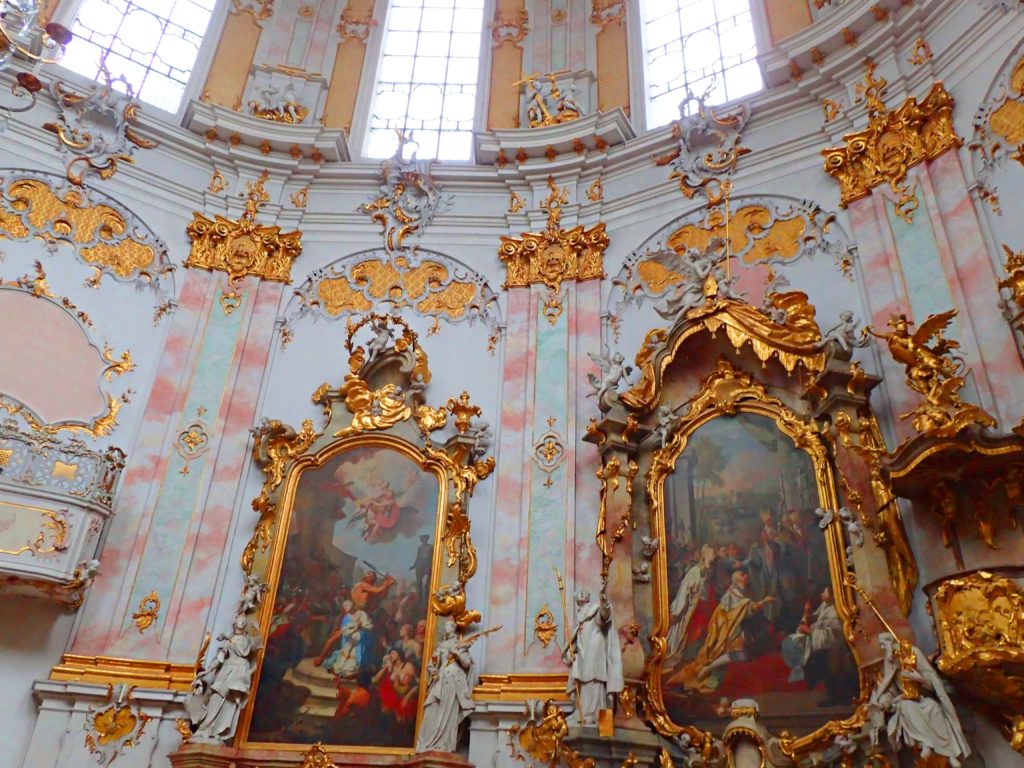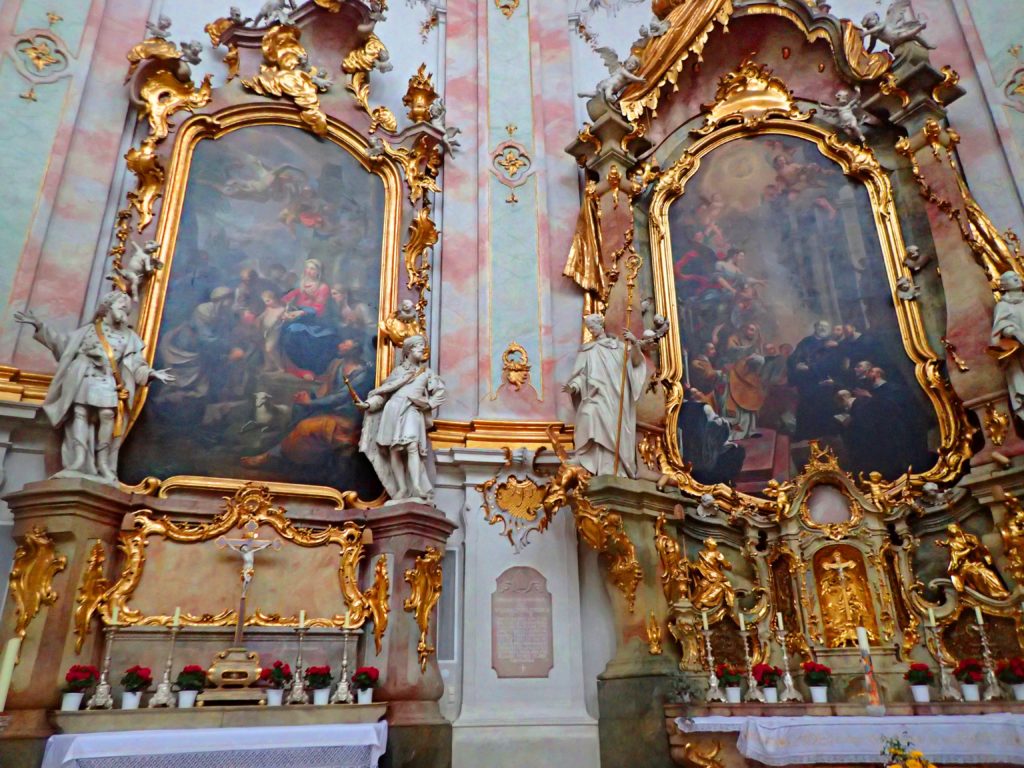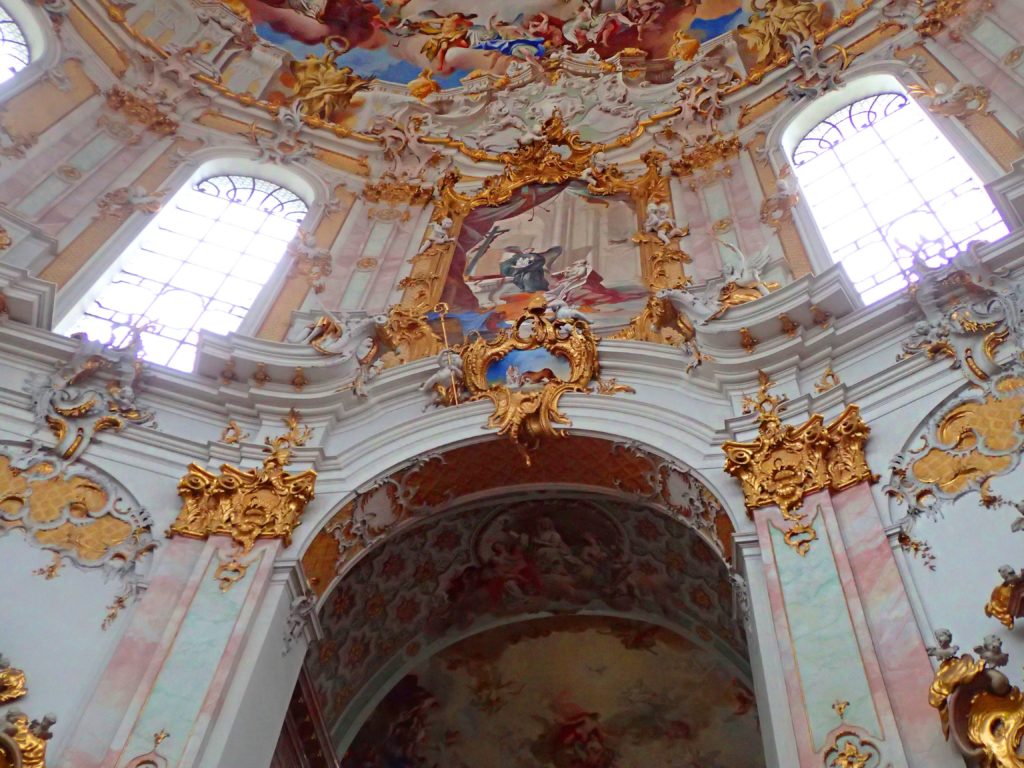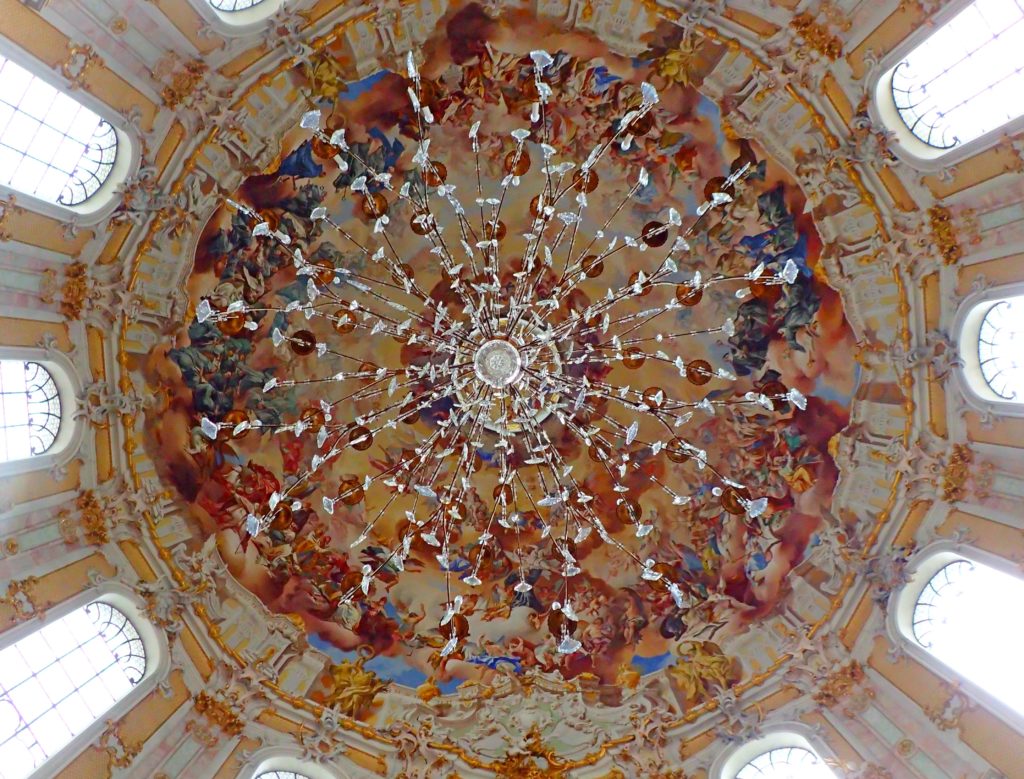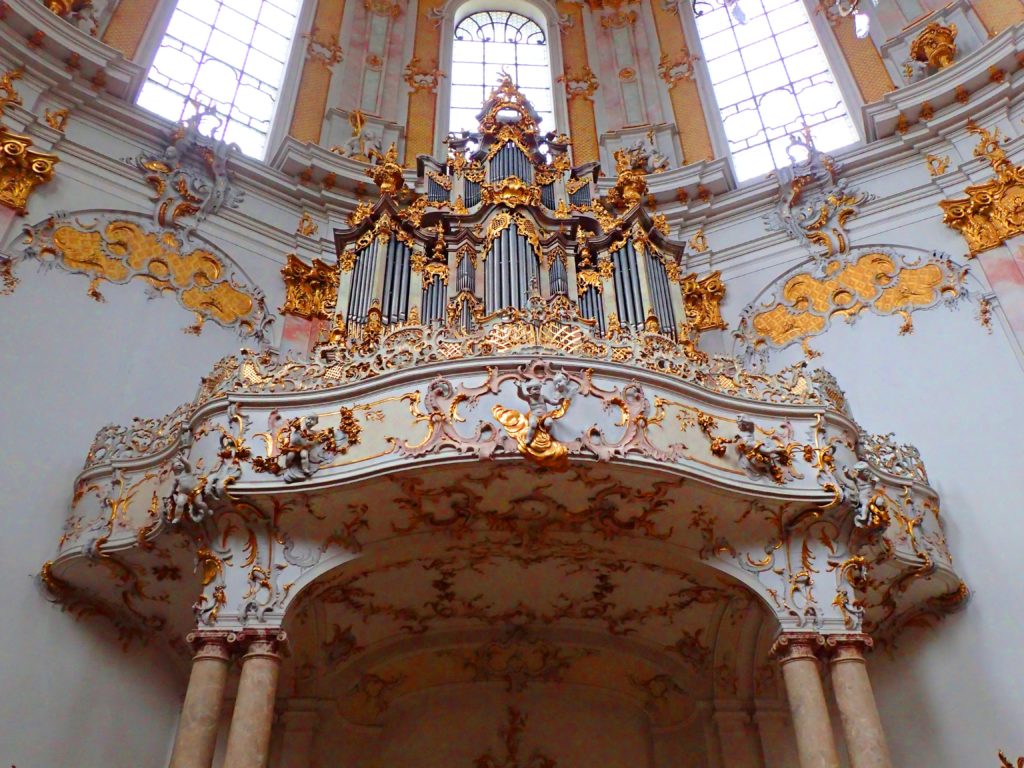 I actually wanted to spend even more time here and learn more about this abbey, but there wasn't really any information available. Luckily I did come armed with the knowledge that this church was founded and built in the 1300s. SO amazing!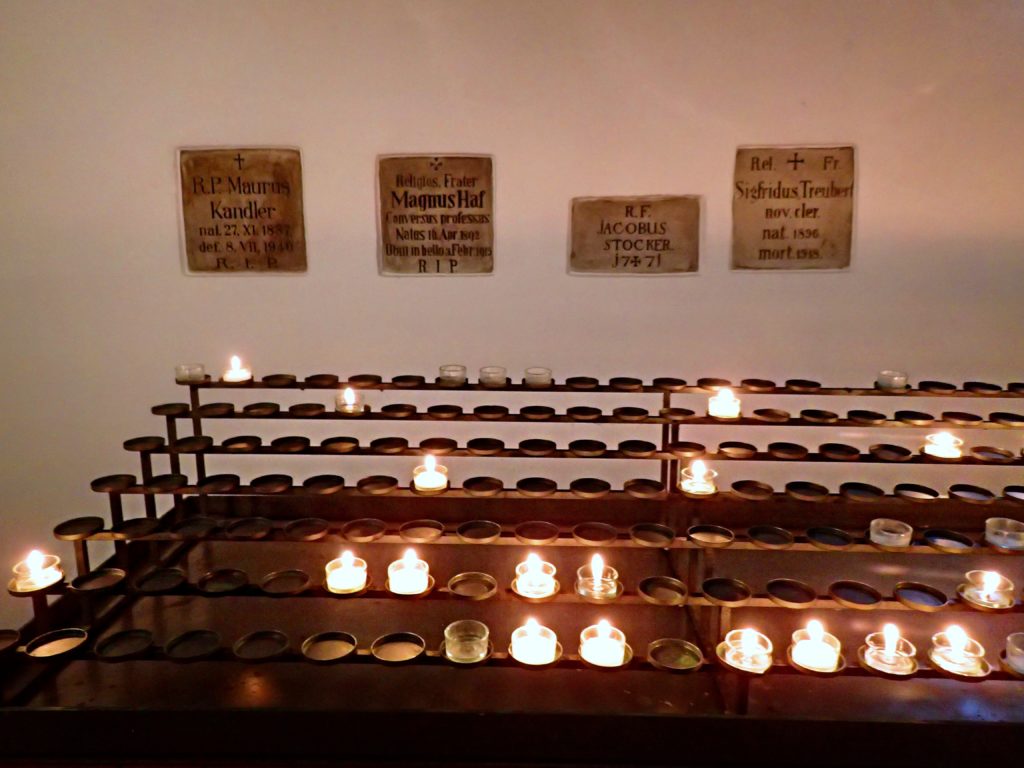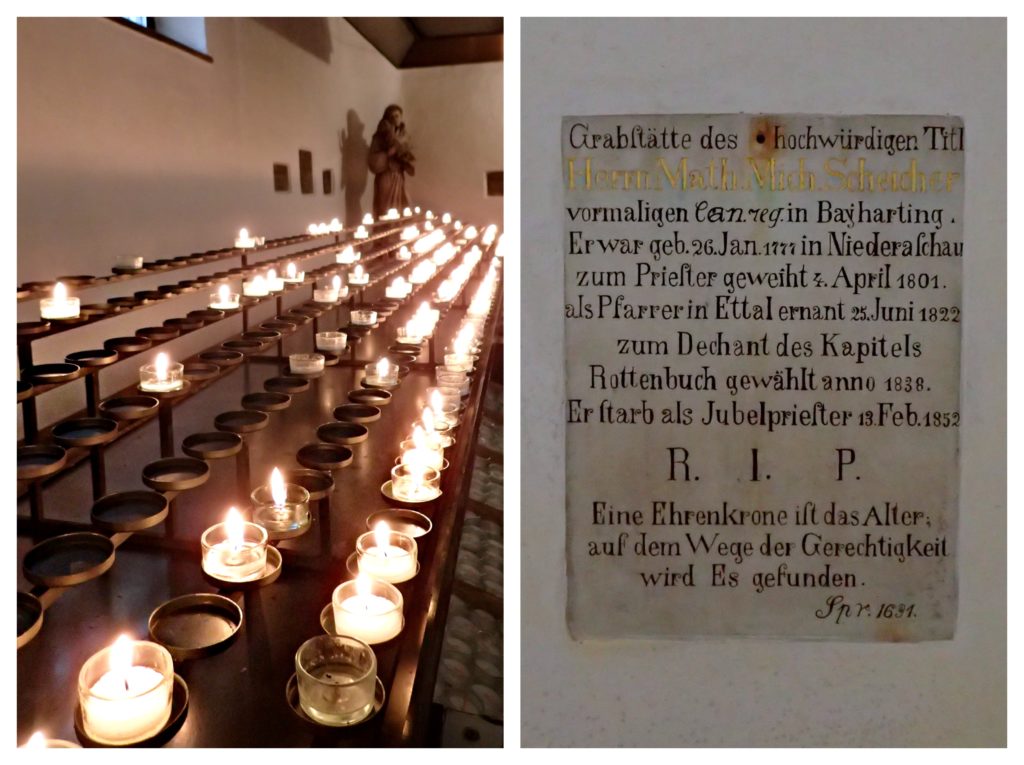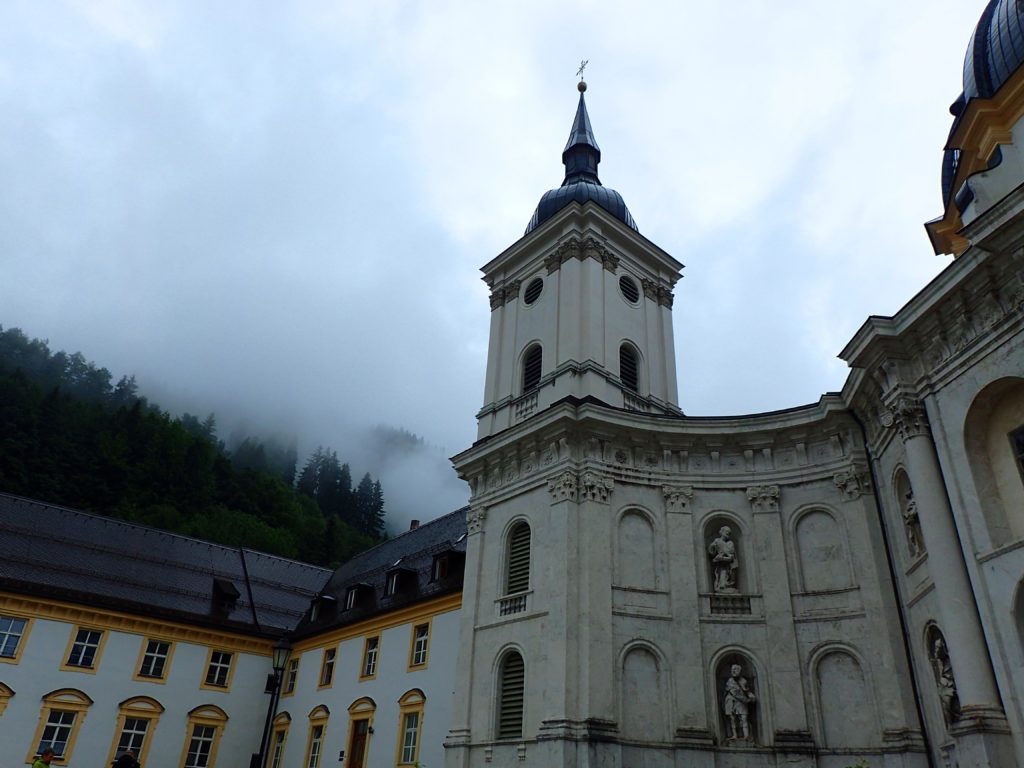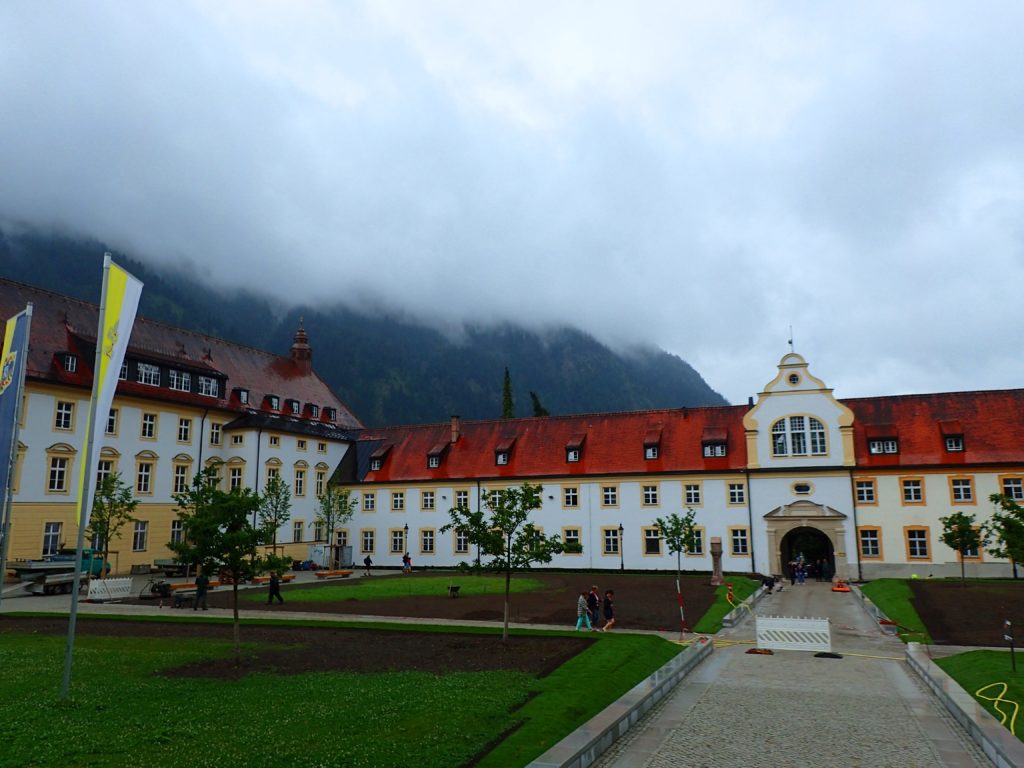 Wilten Basilica, Innsbruck, Austria
Completed 1756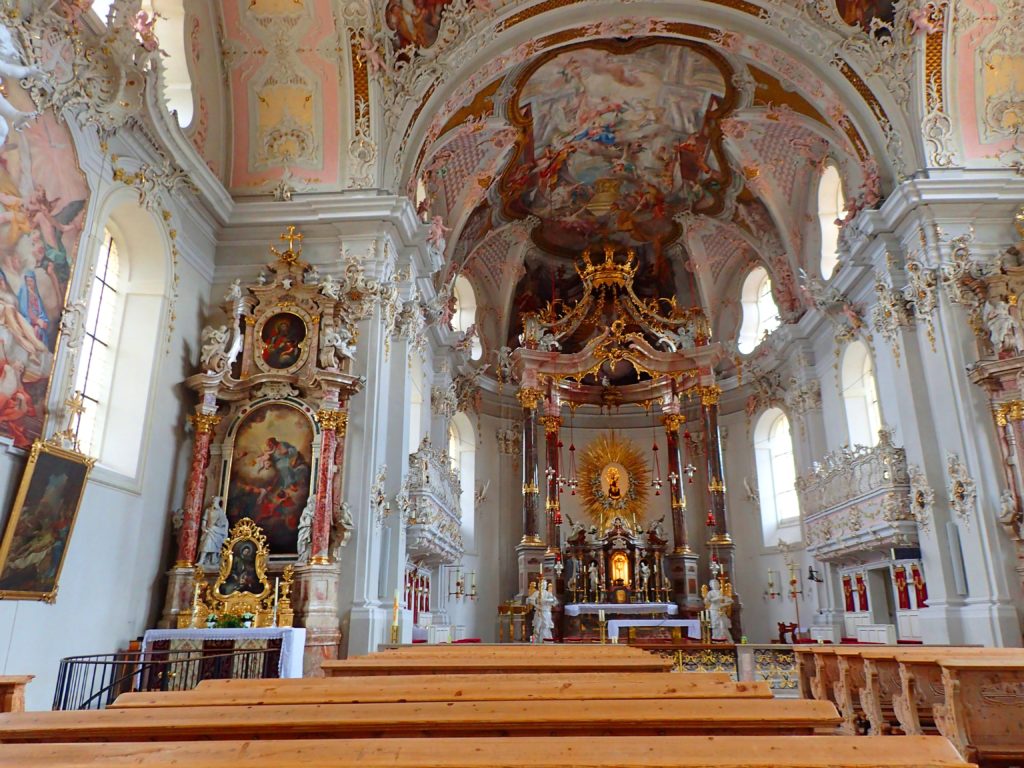 So, this place totally confuses me. I had never heard anything about it, but happened across it during my short stopover in Innsbruck. The exterior was quite grand and caught my eye, so I went inside even though I had only seen a handful of people coming and going from inside.
I had no idea what it was called, but I was completely mesmerized. Guys, it was so stunning. I'm not even sure these pictures can do it justice. It had such a feminine, delicate and airy interior. Seriously just gorgeous!
I really wanted to know more about this church, so when I got home I did a quick Google search for churches in Innsbruck, and quickly learned that it's not even one of the top churches in the area. Makes sense, considering that I was the only person in here during my visit!
I think that qualifies this place for the rare title of "hidden gem."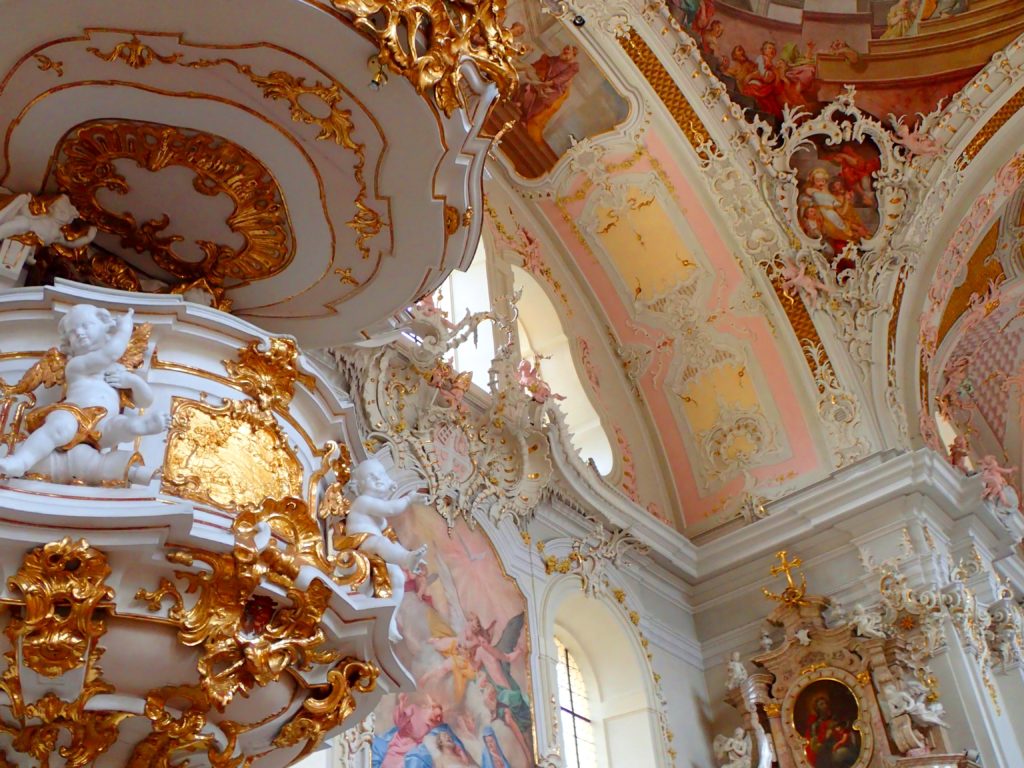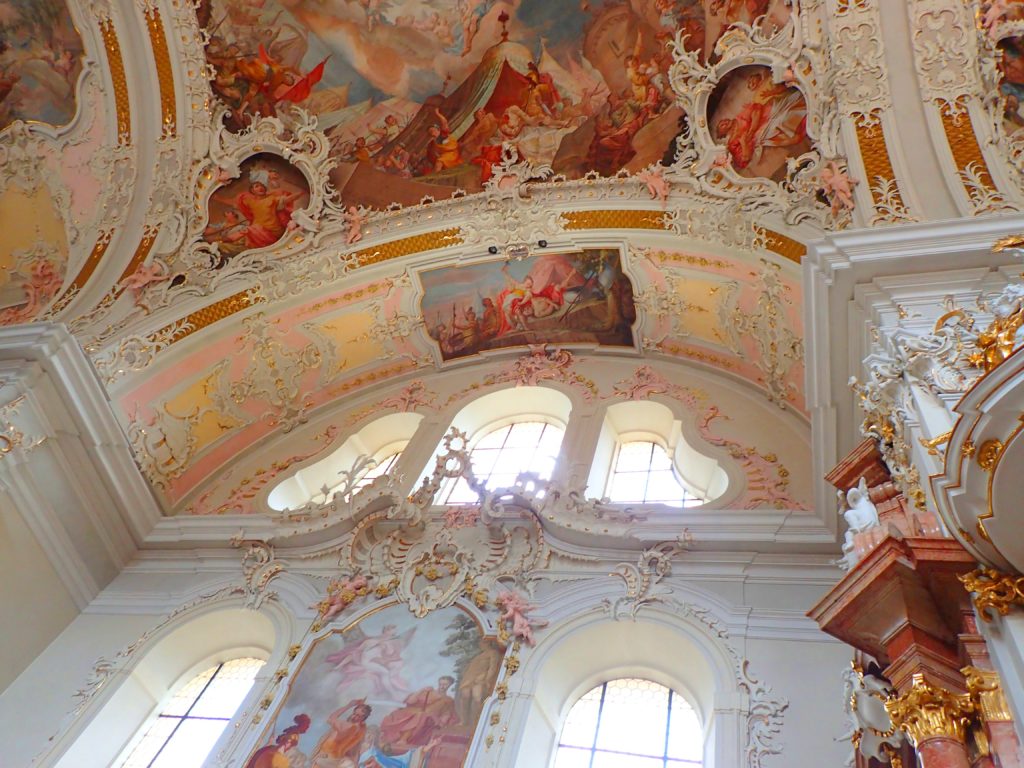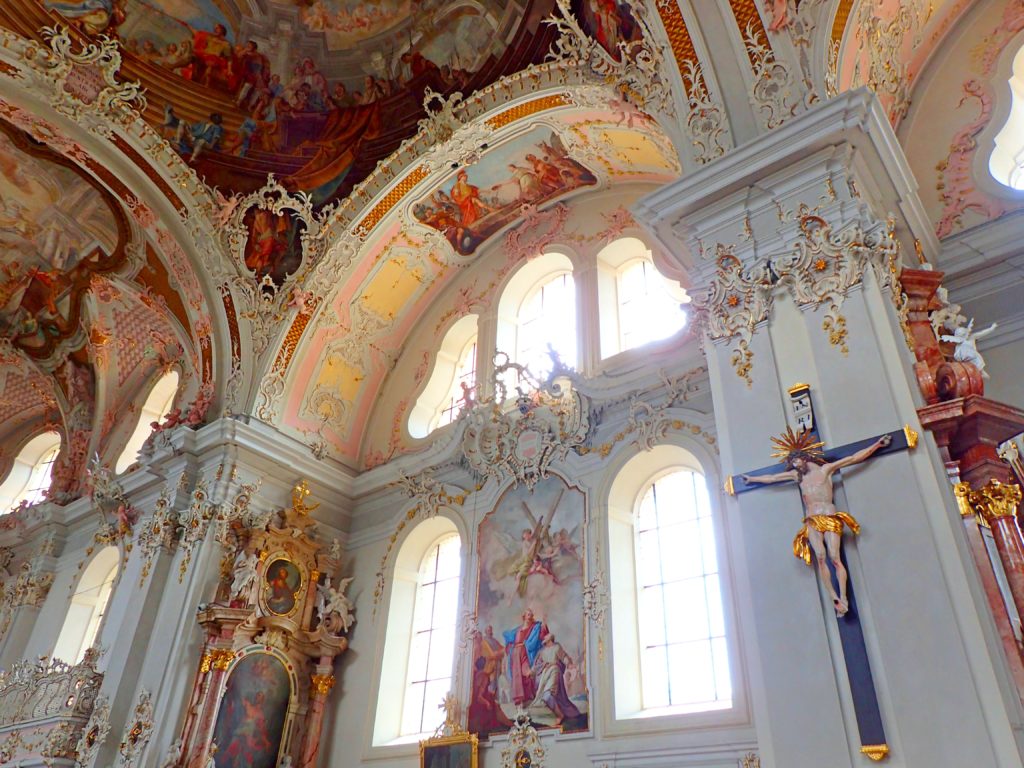 Oh, and not to creep anyone out, but this was the place where I fell head over heels for Bavaria's style of cemeteries. Yes, cemeteries.
But I promise you, these cemeteries were not even creepy in the slightest! They were peaceful, scenic, comforting and happy places.
…Which, when you think about it, is how cemeteries are kind of supposed to be. I mean, would you check out that view?! Talk about a restful location!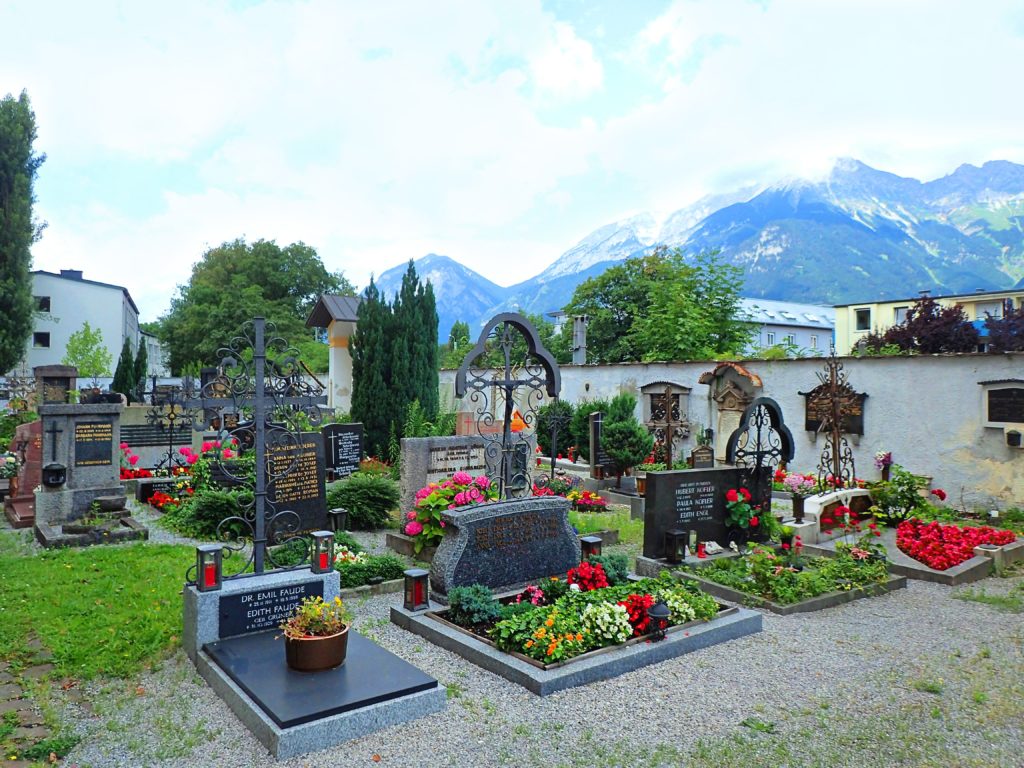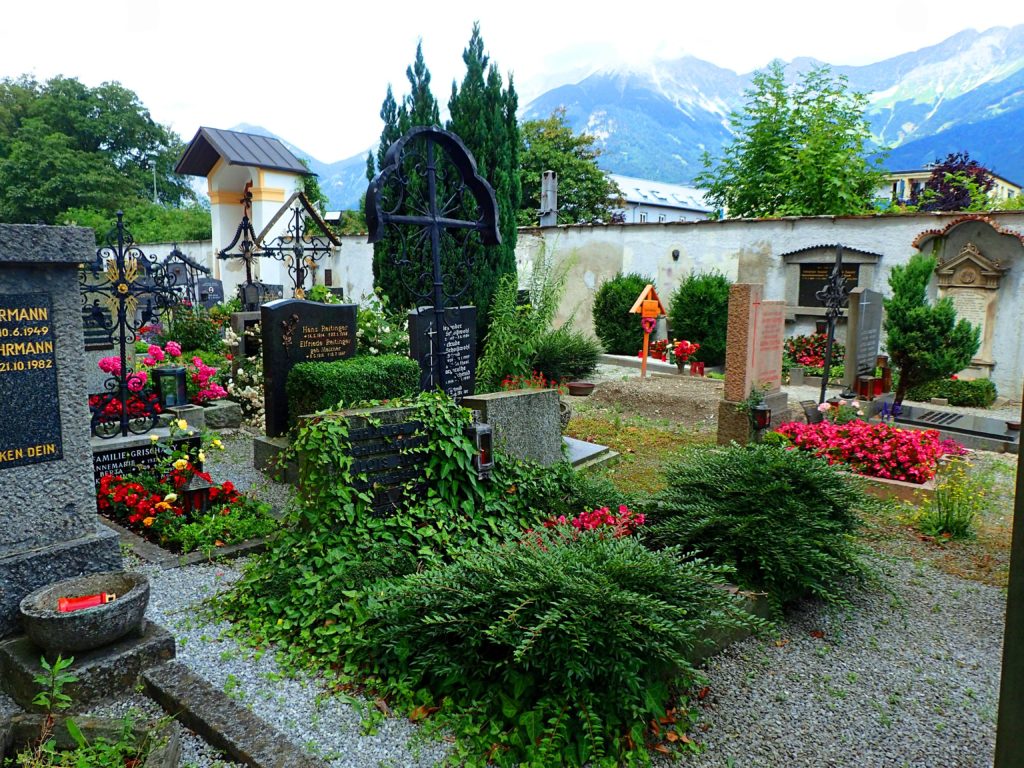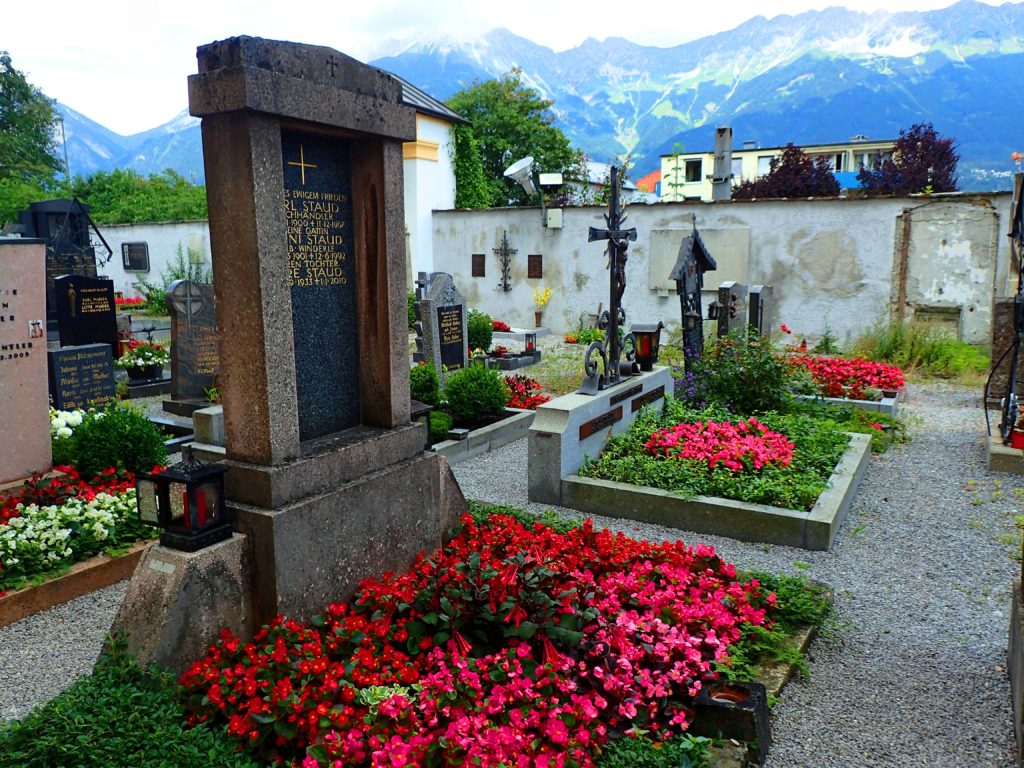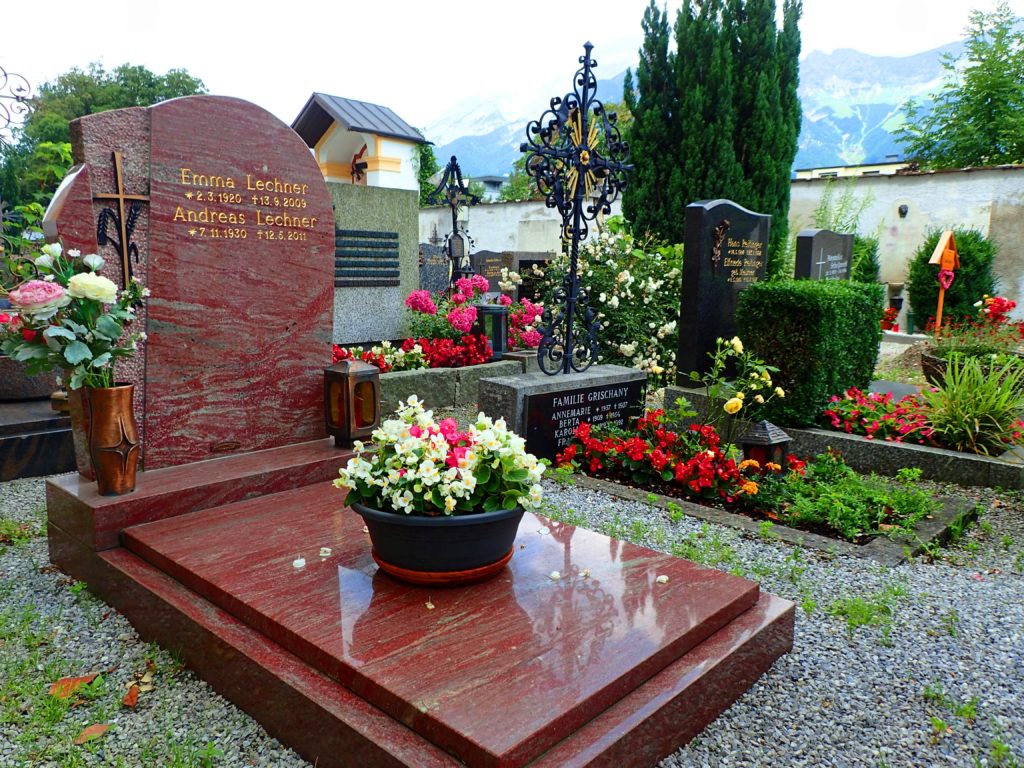 Alte Friedhof (Old Cemetery), Berchtesgaden
Bonus time! Okay, so this is obviously technically a cemetery, not a church.
But, it was connected to a church, and although I didn't actually go inside of said church, this place is one of my favorites on this entire list.
As previously mentioned, I'm a bit obsessed with Bavaria's cemeteries. They are so, so, so beautiful and incredibly peaceful. There are flowers and lanterns and candles and sculptures on every single grave site, which I found completely amazing.
I spent a long while just wandering through this cemetery in particular (it was really big!), taking in the tranquil and secluded vibes and scenery. Not only do I want to be buried here, but I would totally live here. Like, as in, while I'm alive. That's how peaceful and magical it was.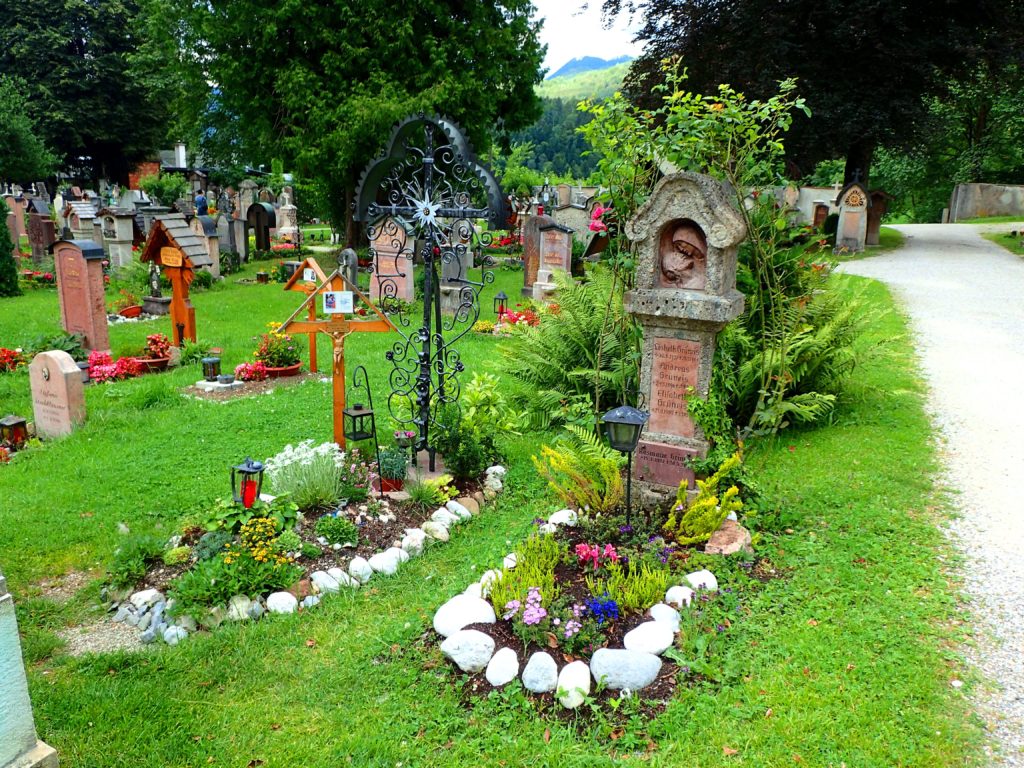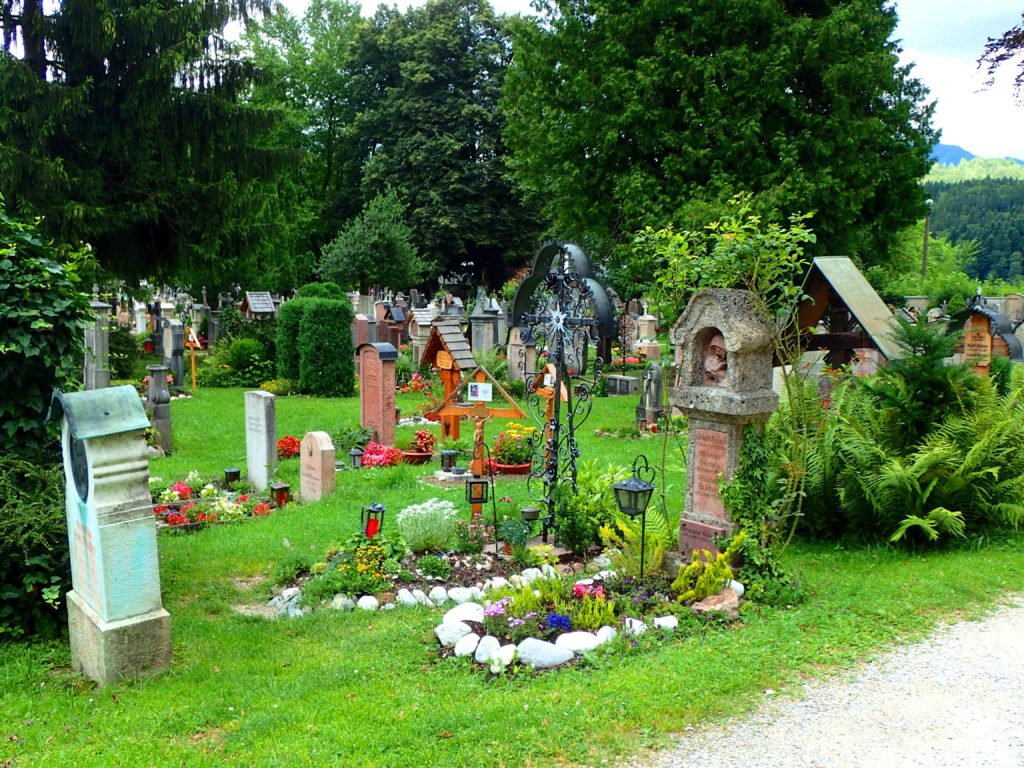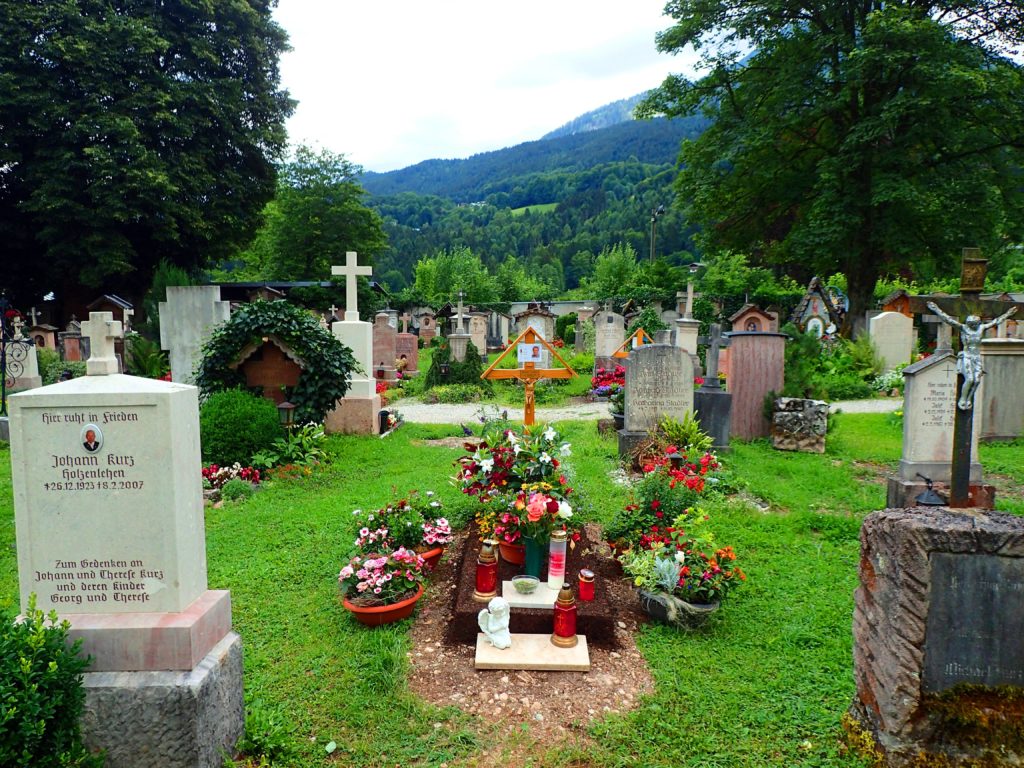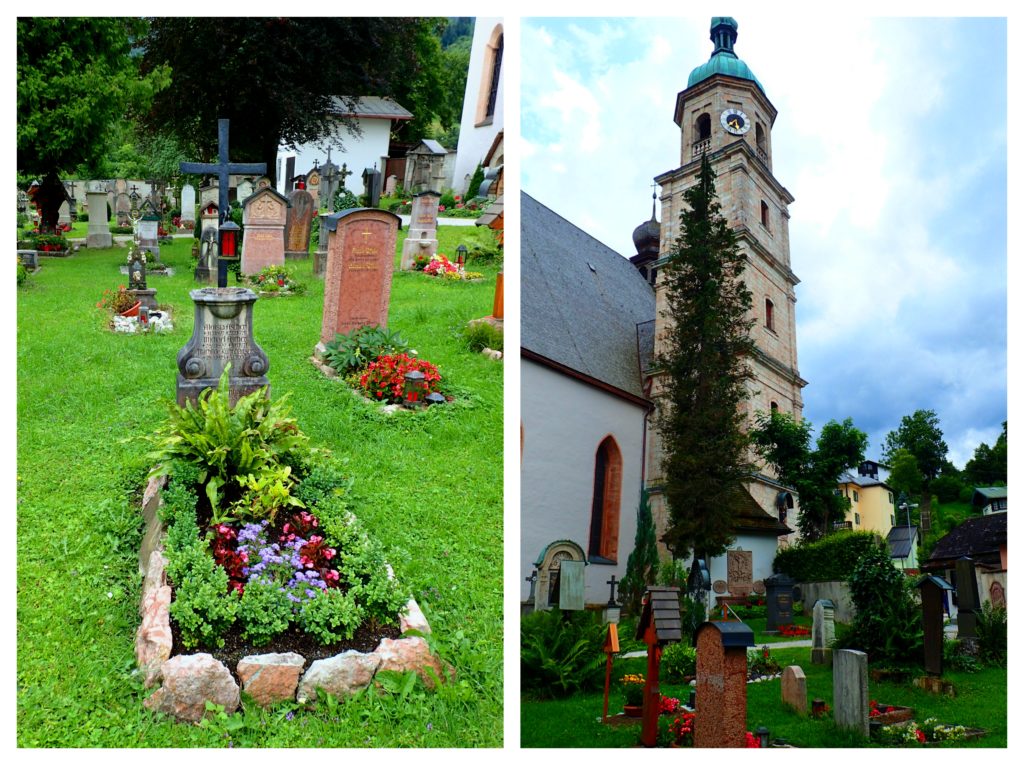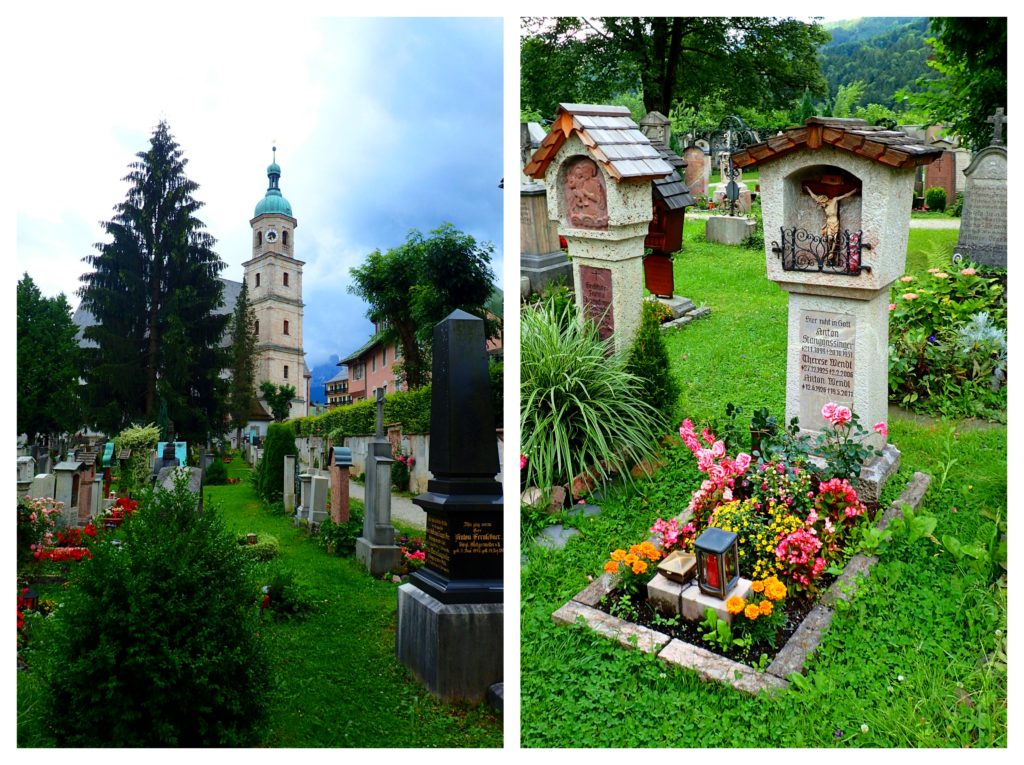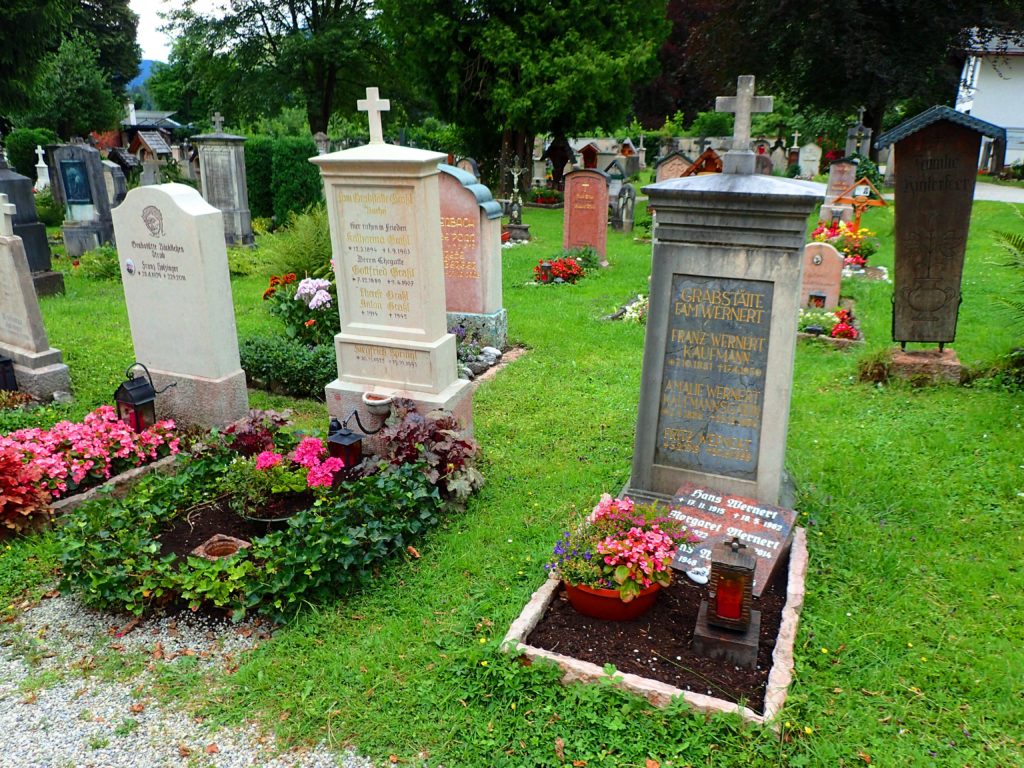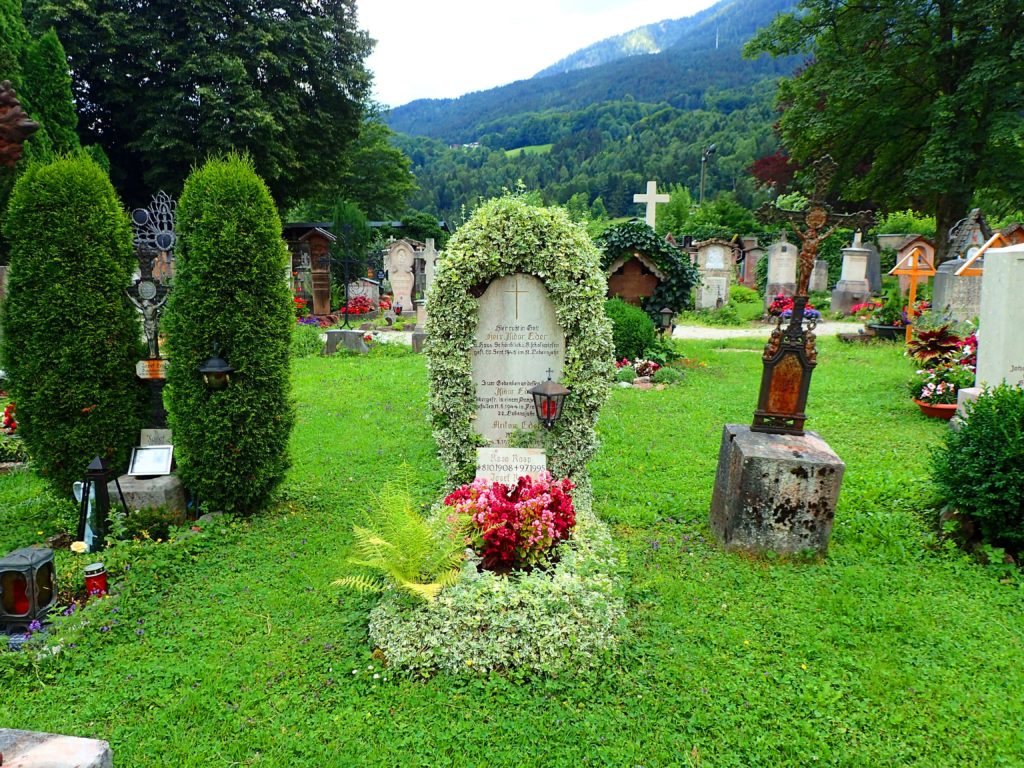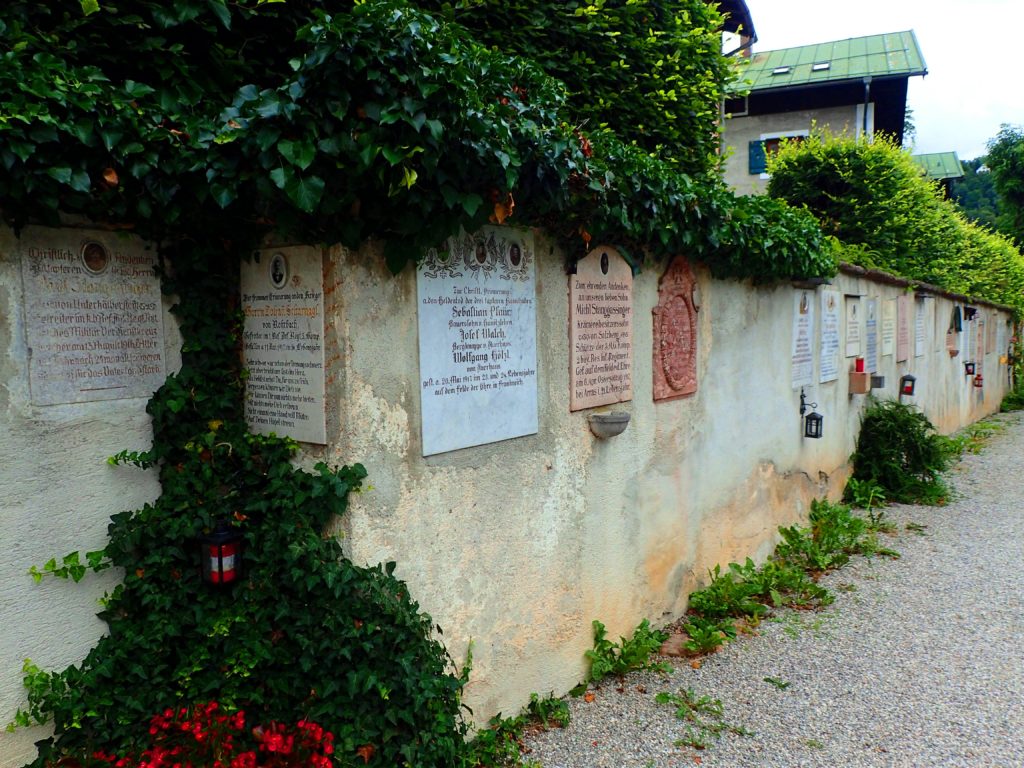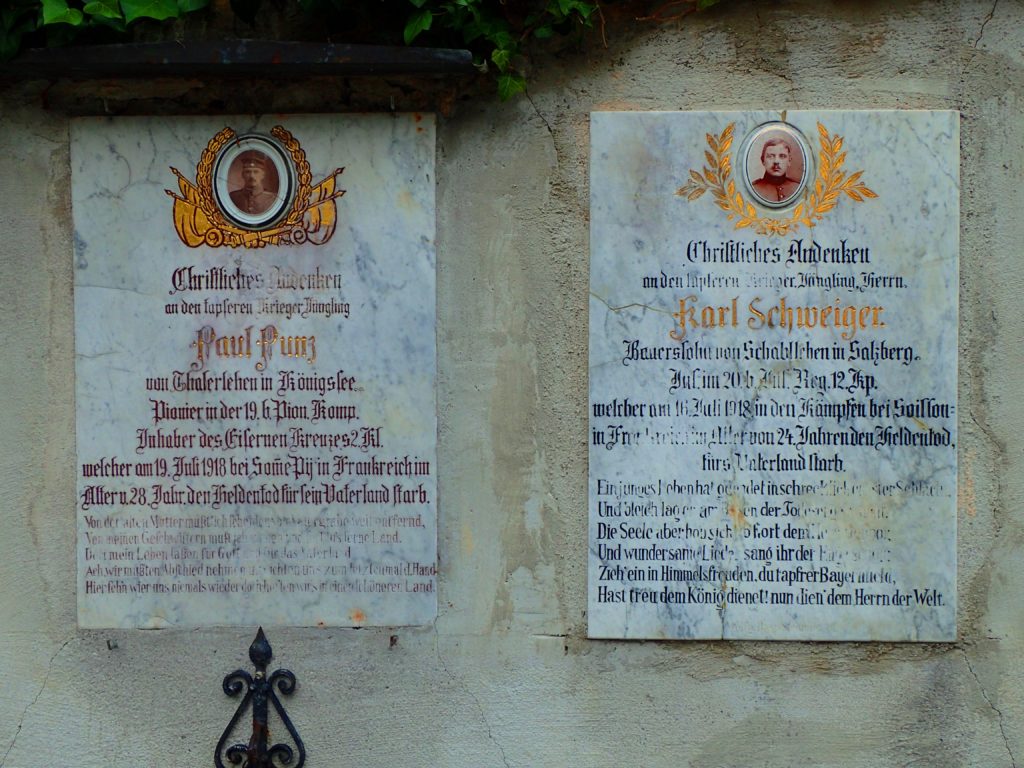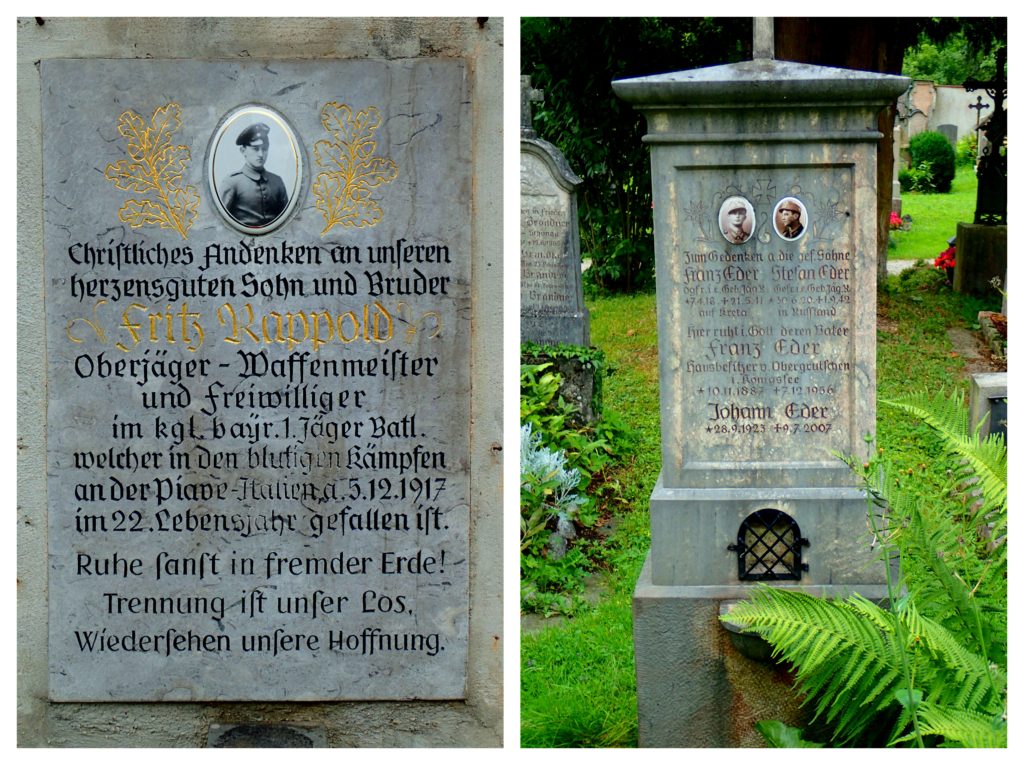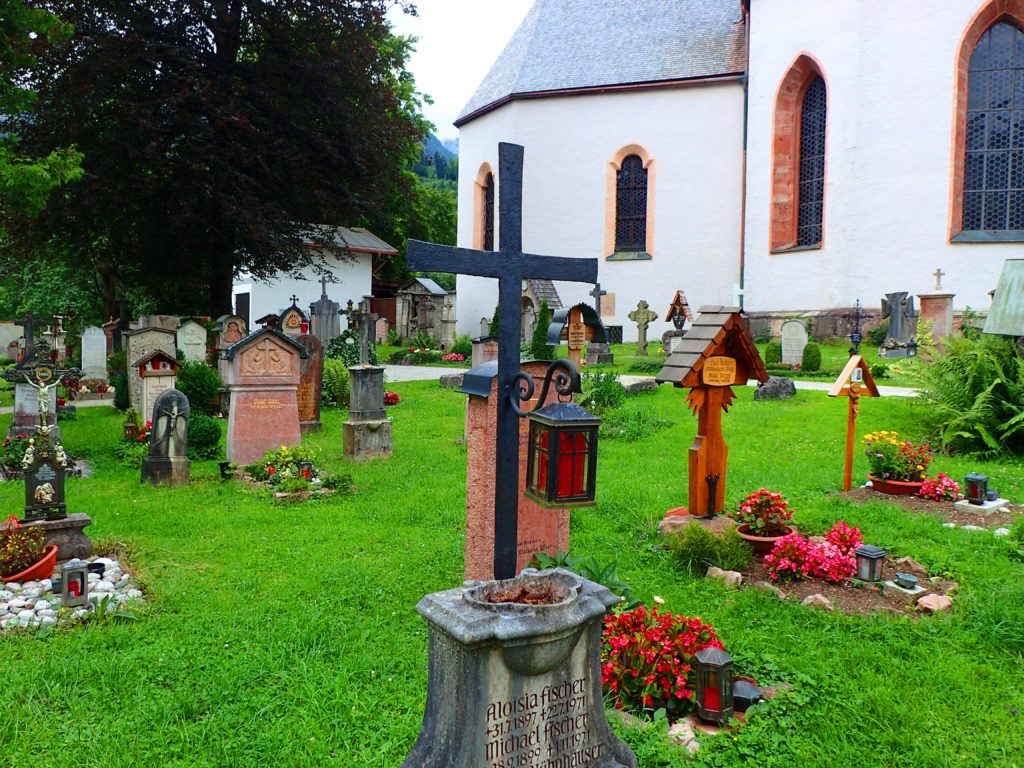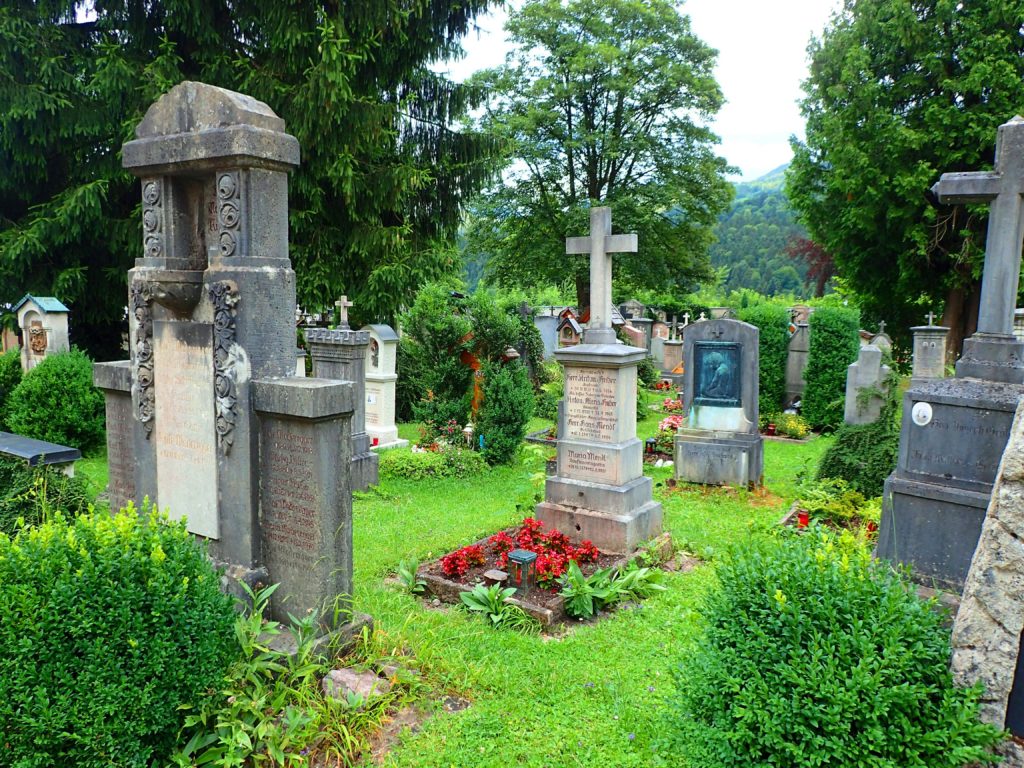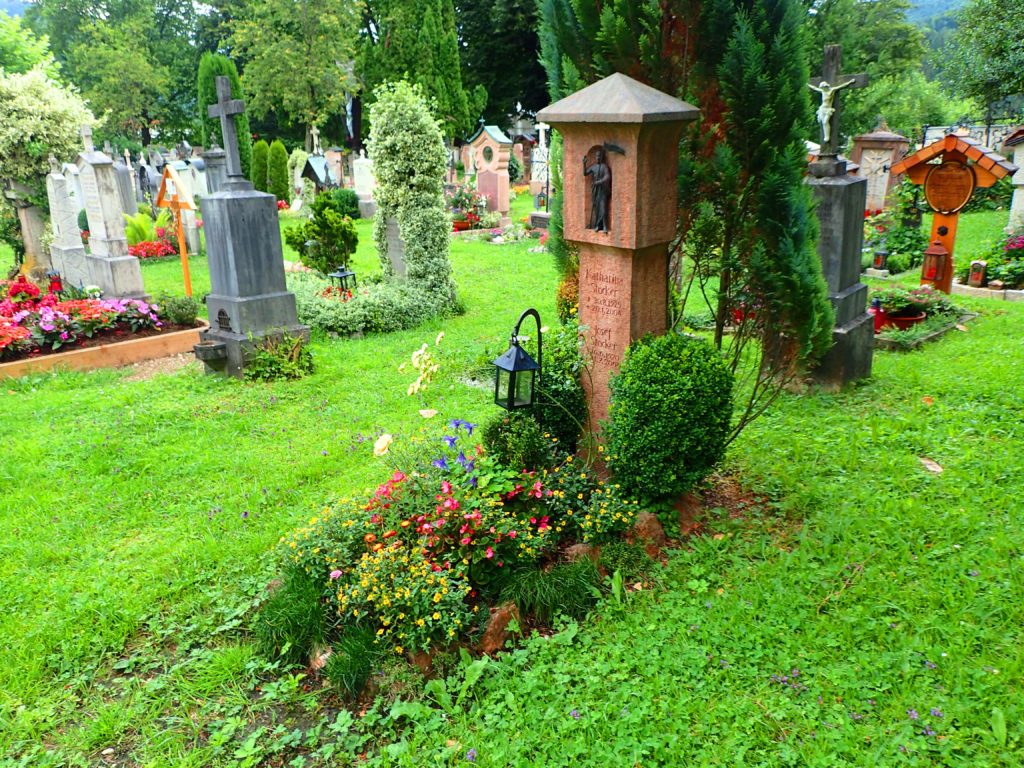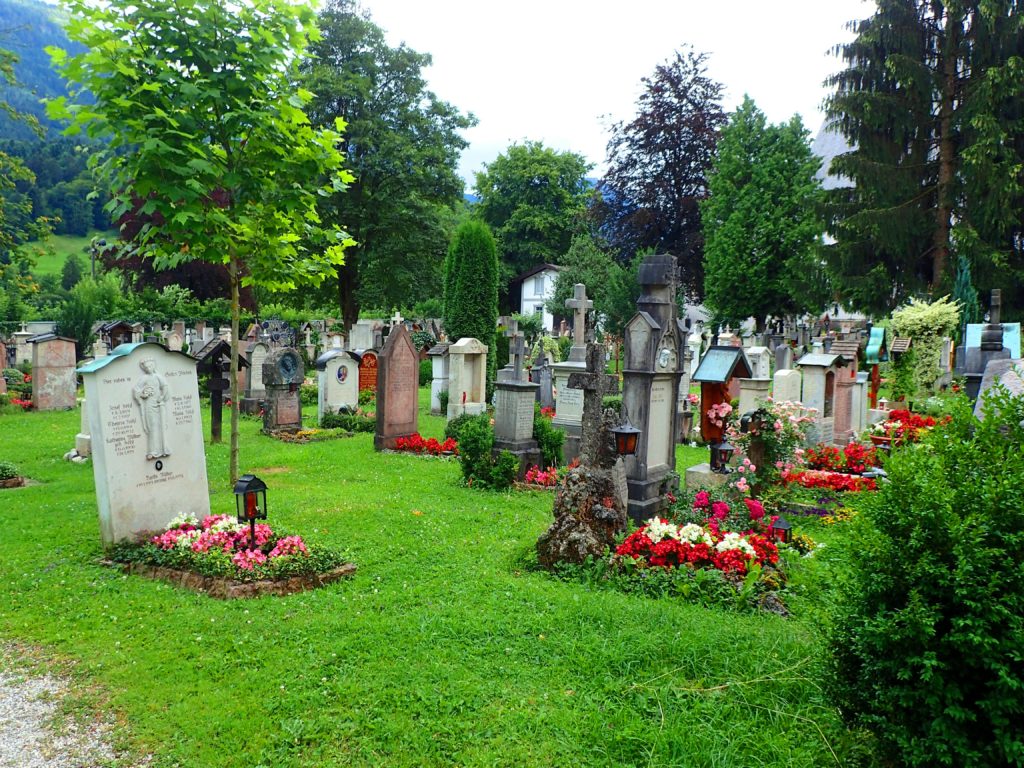 Are you as in love with Bavaria's churches (and cemeteries) as I am? Which one do you think is the most impressive?