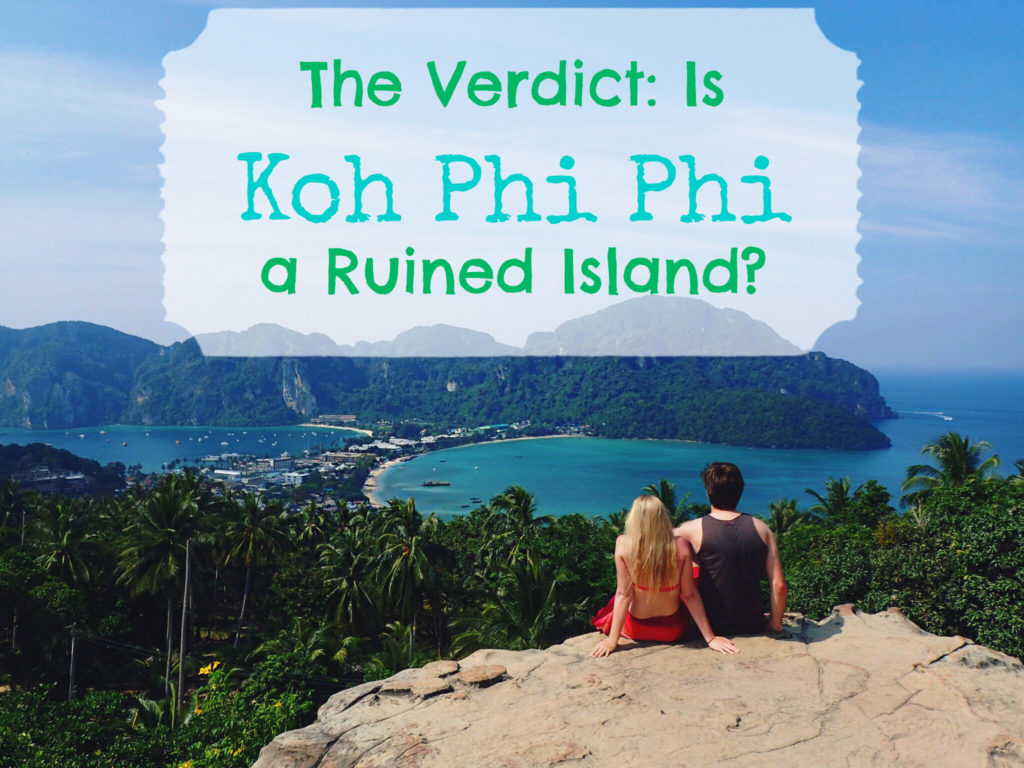 Koh Phi Phi, Thailand.
A majestic archipelago of limestone cliffs, jutting out of the Andaman Sea's emerald waters. Lush Thai jungles, golden beaches, humming longtail boats, and the glorious tropical sunshine.
…Or, is that not how you picture it? Perhaps you've heard tales of the crowded, smelly town center, the drunk backpackers slurping buckets of vodka, the inflated prices, and the damaged ecosystem.
So which is it? Is Koh Phi Phi a sublime island paradise, or a ruined party zone?