Close your eyes and envision the following scenery: two massive volcanoes, rising up out of the gently rolling waves of a warm freshwater lake. One of the volcanoes is active, rocky, and perfectly-pointed, while the other is inactive, lush, and encircled by a constant swirl of clouds at its peak.
The two contrasting volcanoes are joined by a thin strip of land, creating a sort of hourglass shaped island. And on this island is a whole little world filled with fertile rain forests, coffee and tobacco plantations, howler monkeys, colorful birds, crystal clear lagoons, waterfalls, and ancient petroglyphs.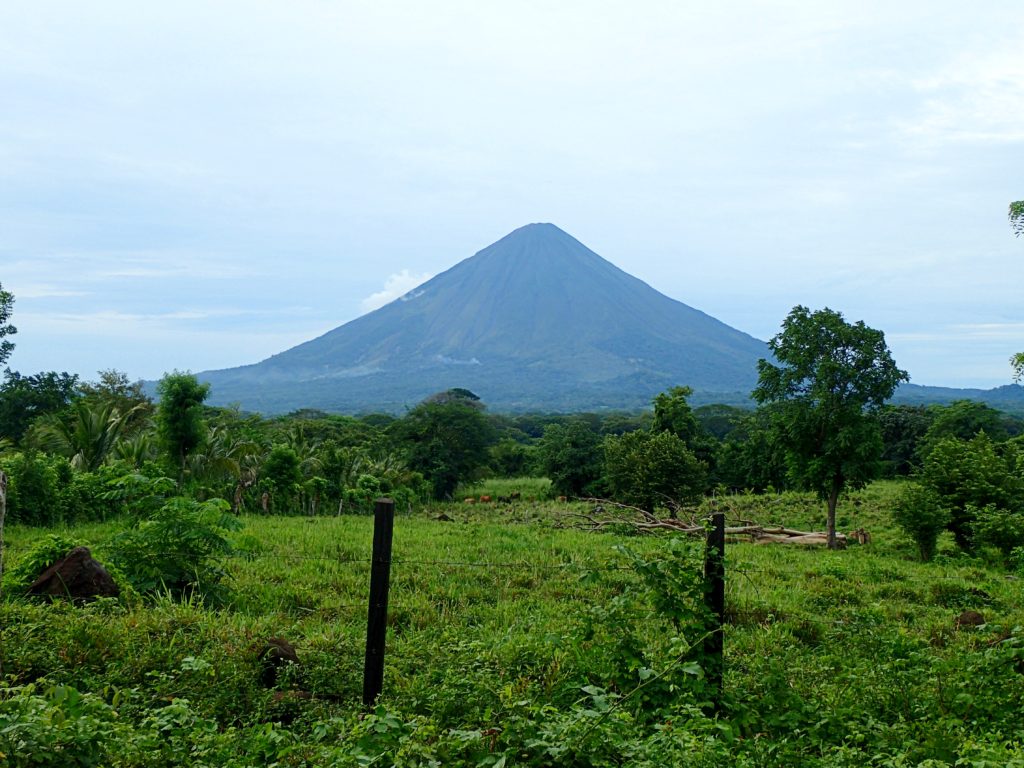 No, this isn't the beginning of a high fantasy novel; this is Isla de Ometepe.