Ah, Neuschwanstein. The castle so beautiful that it even inspired Walt Disney's vision of Sleeping Beauty's castle.
It's arguably one of the most famous historic sites in the entire region of Bavaria, and easily the most famous of "Mad" King Ludwig's castles and palaces.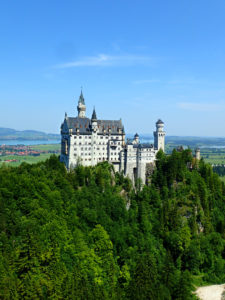 But…
What's the story behind it? Who is King Ludwig? Why was it built? Does it serve any purpose other than just sitting and looking pretty amidst the rolling Bavarian landscapes? And how the heck do you get to visit it?!