Every year, more than 3 million tourists flock to Peru, and it's safe to say that many of them have one key destination in mind: Machu Picchu.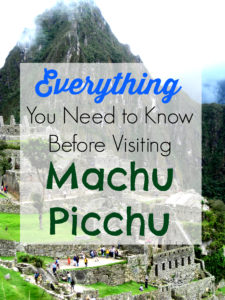 There are many, many, many reasons to fall in love with Peru aside from this ancient Inca citadel, but there's no denying that it's one of the key sites that continues to drive travelers to Peru year after year.
And it's easy to see why: it's beautiful, it's mysterious, and it's one of the most important archaeological sites in the world. What else do you need to know?