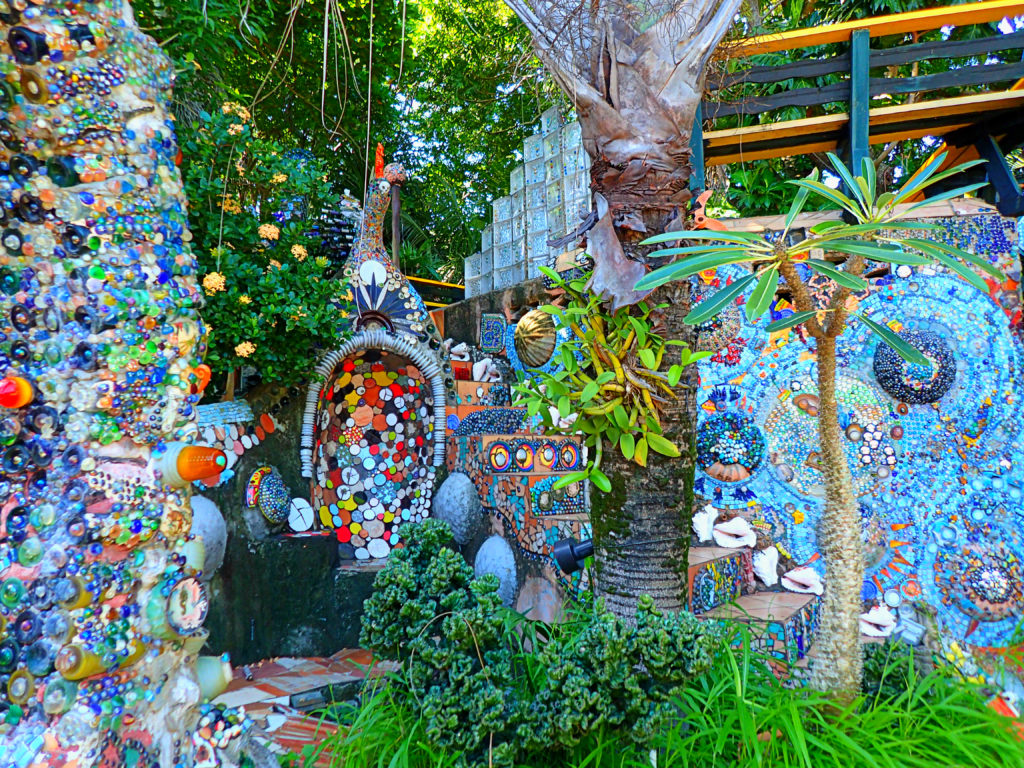 I still remember so clearly the first time I stepped foot onto Treetanic's property in Utila, Honduras.
It was nighttime, and everyone was out celebrating with a group of newly certified PADI IDC Staff Instructors (in case you didn't know, scuba divers celebrate hard).
I was feeling more than a bit tipsy as I walked in through the massive colorful gates, and stepped into a world of colors, textures, and nature. Vibrant, kaleidoscopic mosaics were plastered across the walls, the ground, and even the trees. Ceramic reptile heads stared me in the face, and what appeared to be a tiny octopus was floating in a jar at the bar.
My one clear, true thought at this moment in time was this: What the actual f**k is this place?!