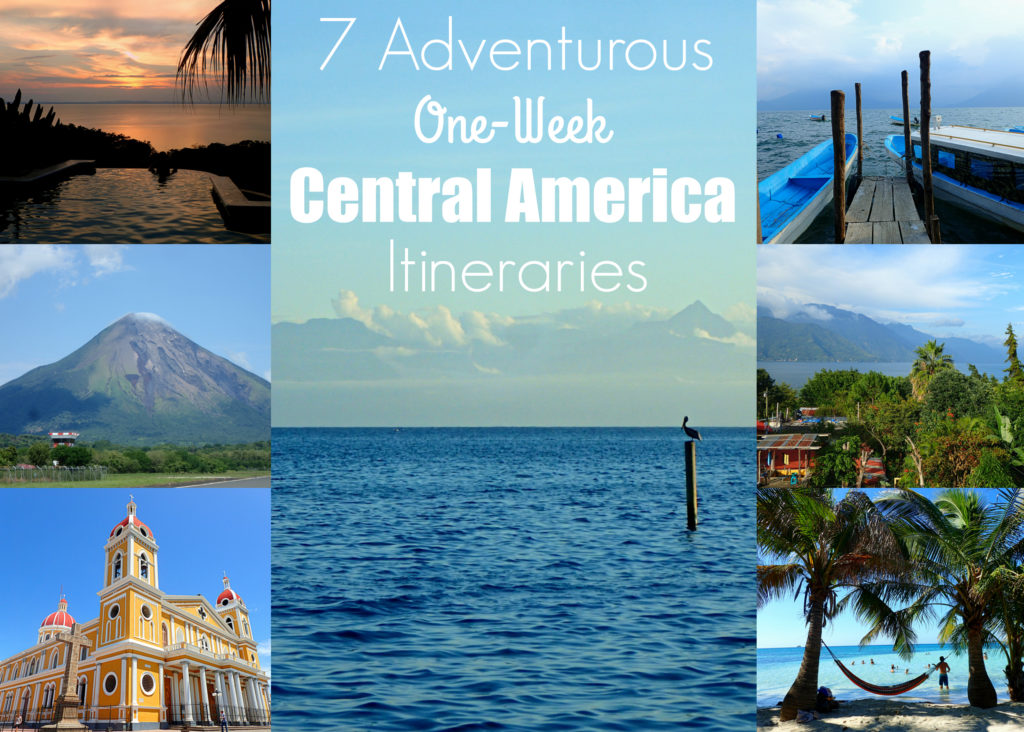 There's a lot to love about the gorgeous and culturally unique countries that make up Central America, from the crystal clear Caribbean waters of Honduras's Bay Islands to the misty mountains and lakes of Guatemala, and from the smoldering volcanoes of Nicaragua to the cloud forests and beaches of Costa Rica. The food is cheap and fresh, the landscapes are wild and untouched, and the people are friendly and welcoming to visitors.
I've already shared my Ultimate Guide to Backpacking Central America, but the truth is, a long multi-month backpacking trip isn't necessary for seeing this striking region of the world, especially if you live in the United States. From where I live in Houston, I can get to any country in the region in under four hours!
If you're eager to dip your toes into the world of Central America travel, but aren't sure where to begin, take a look at these 7 adventurous one week Central America itineraries for ideas and inspiration.