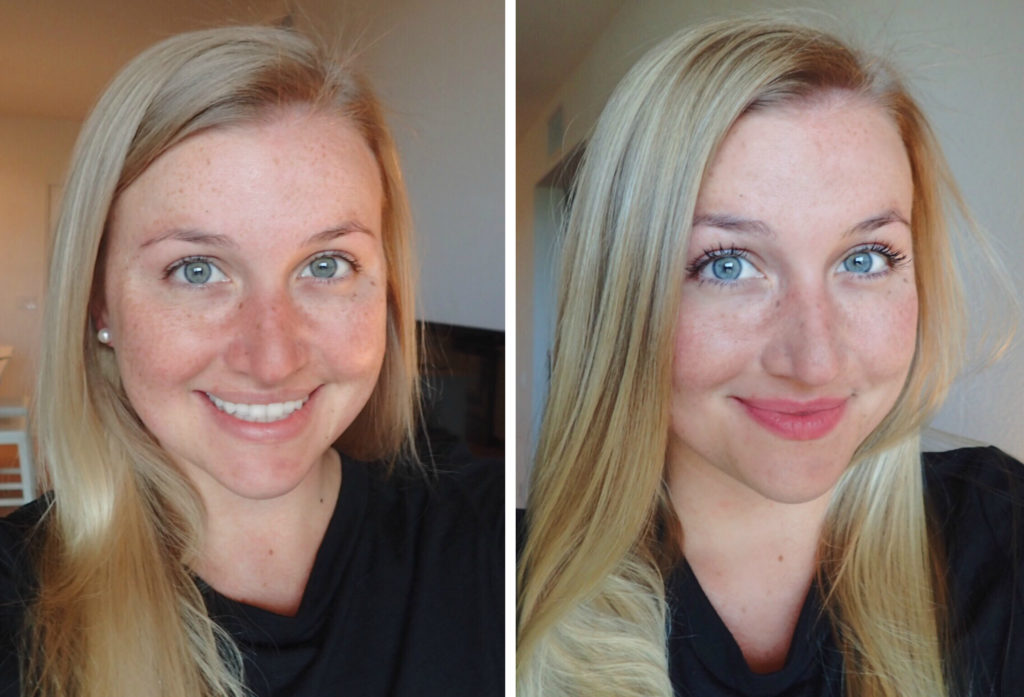 After two amazingly fun weeks in China (and a brutal 12 hour flight back home), it's safe to say I was feeling a mix of insane jet lag and post-travel blues when I landed back in California a few weeks ago.
Luckily for me, the blow was softened a bit when I woke up the following morning and found a few goodies from Stowaway Cosmetics waiting for me in my mailbox.
Stowaway reached out to me just before I left for China asking if I wanted to sample a few of their products. For those who haven't heard of Stowaway, they create "right-sized" makeup products that you can carry anywhere and easily use on-the-go.
Needless to say, I responded to their email with an enthusiastic "YES PLEASE!"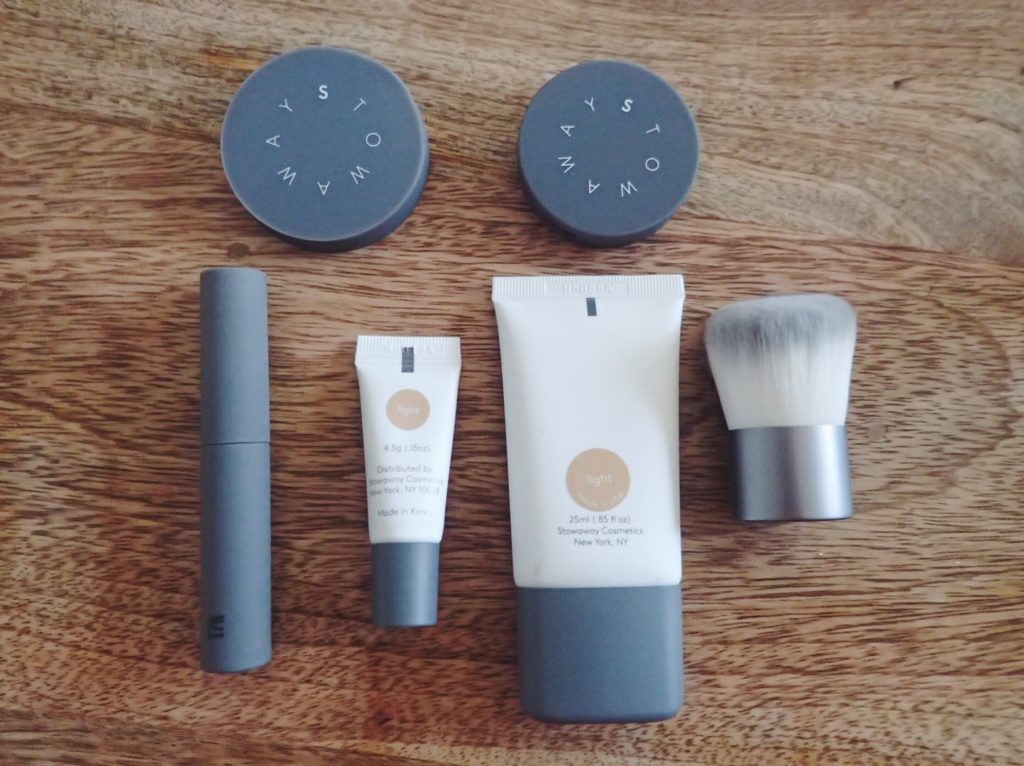 I opted for the following products:
When I picked these products, I had one specific thing in mind: long-haul flights.
Who else ends up looking like an extra from The Walking Dead when they get off a plane? I like to be comfy on long-haul flights (and get as much shut-eye as possible) so I normally forgo makeup.
But I HATE exiting the plane with dull, oily-yet-dehydrated skin and bleary eyes.
Then again, it's a bit of a pain to deal with my full makeup bag during transit (I have a LOT of products in there). So, having a handful of essential products in small, manageable sizes seemed like the perfect solution.
Just how small are Stowaway's Products…?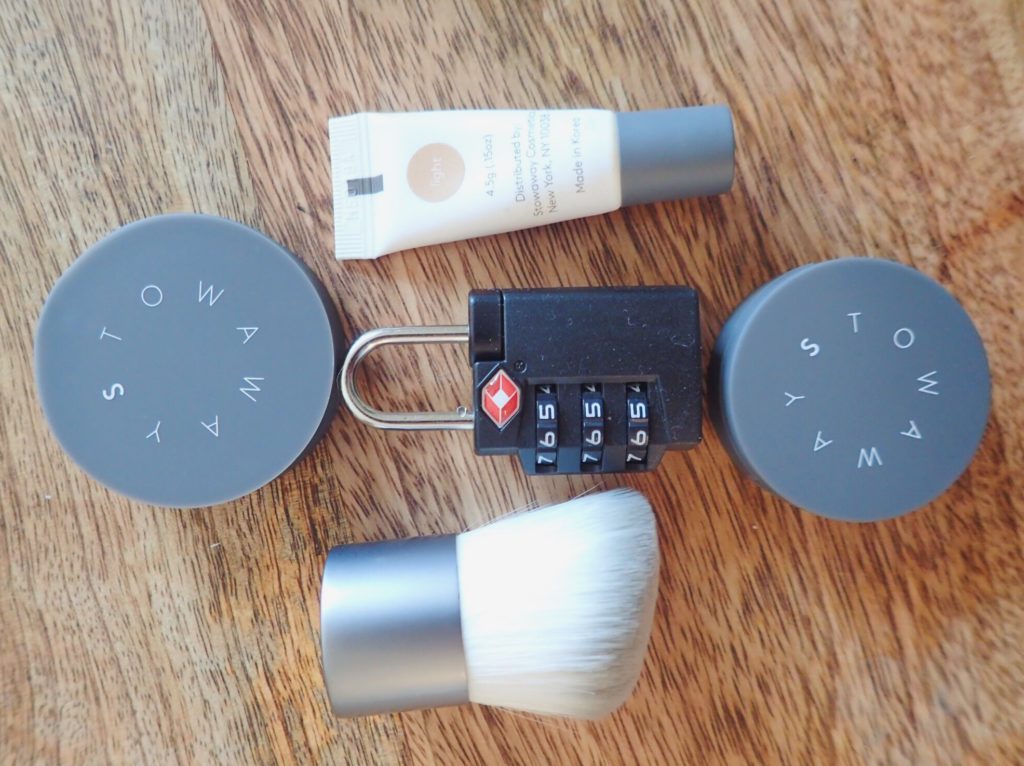 Yep, barely bigger than your standard luggage lock!
Oh, and ALL of the products I picked out easily fit into my favorite clutch. Not that I'd likely ever tote all of these around with me, but a bit of powder and lip balm/cheek rouge? Yeah, definitely!
And look at all that extra space…mind = blown.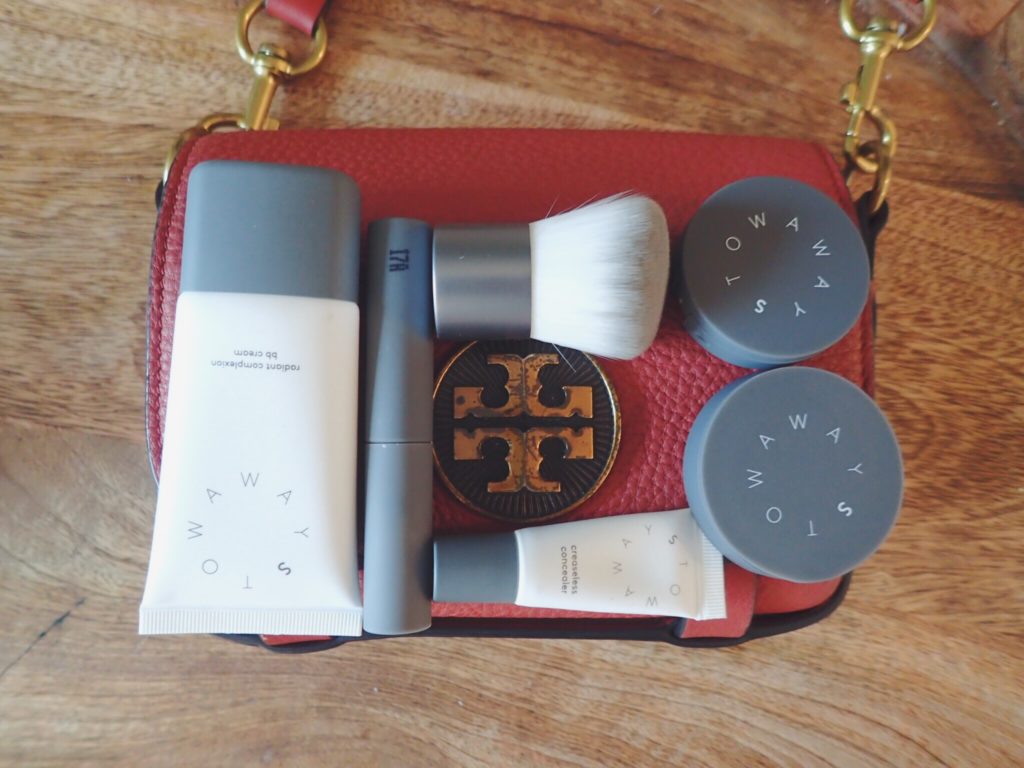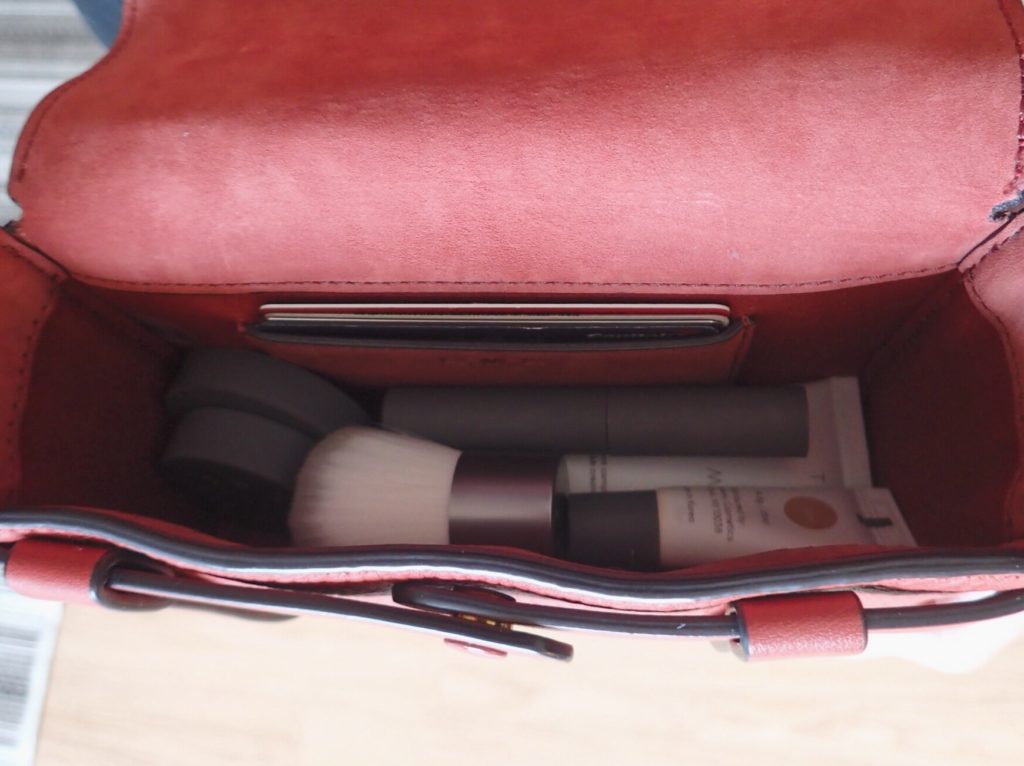 I also thought it would be fun to show the difference in size between my new Stowaway Cosmetics products, and the makeup products I typically use. Pen for size reference!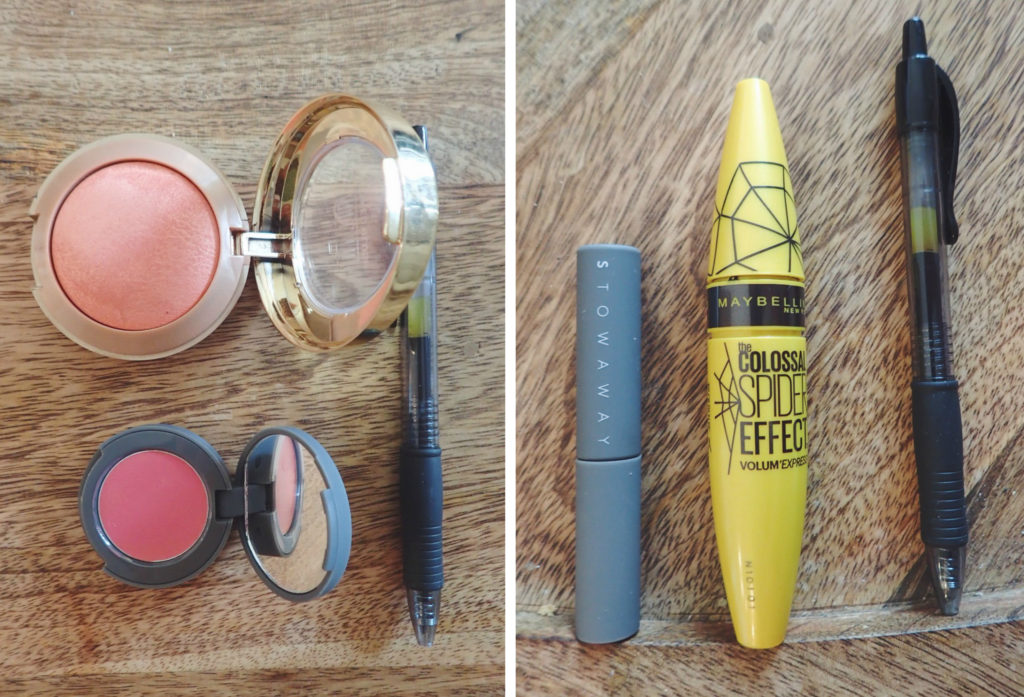 Aside from the super cute and convenient sizes, what I really loved about Stowaway is that their products are very high quality. In recent months I've become a bit more interested in skincare, so I've become more careful than I used to be about what I put on my face.
So, I was THRILLED when Stowaway's products felt super nice on my face…
…and even more so when I learned how clean their ingredient lists are. Here's what their website has to say:
We are free of dangerous ingredients banned in the EU but legal in the United States like parabens & phthlates. We deliver a safer product because you finish them before they expire. We don't require dangerous preservatives or unsafe ingredients like larger cosmetics.
You can read all about what's in each of their products here.
I ordered all of my products in "Light," which is the second lightest shade. Despite summer having just ended, I'm actually super pale right now – so I think there's a chance the lightest shade ("Fair") also could have worked for me.
And now, onto the Before and After: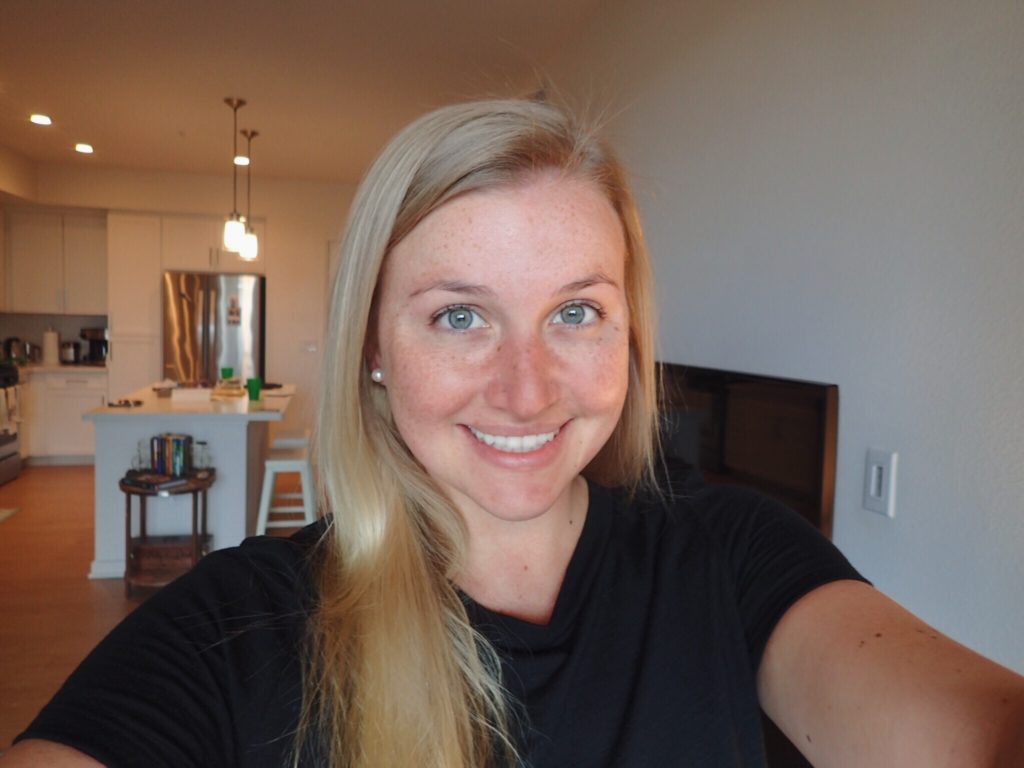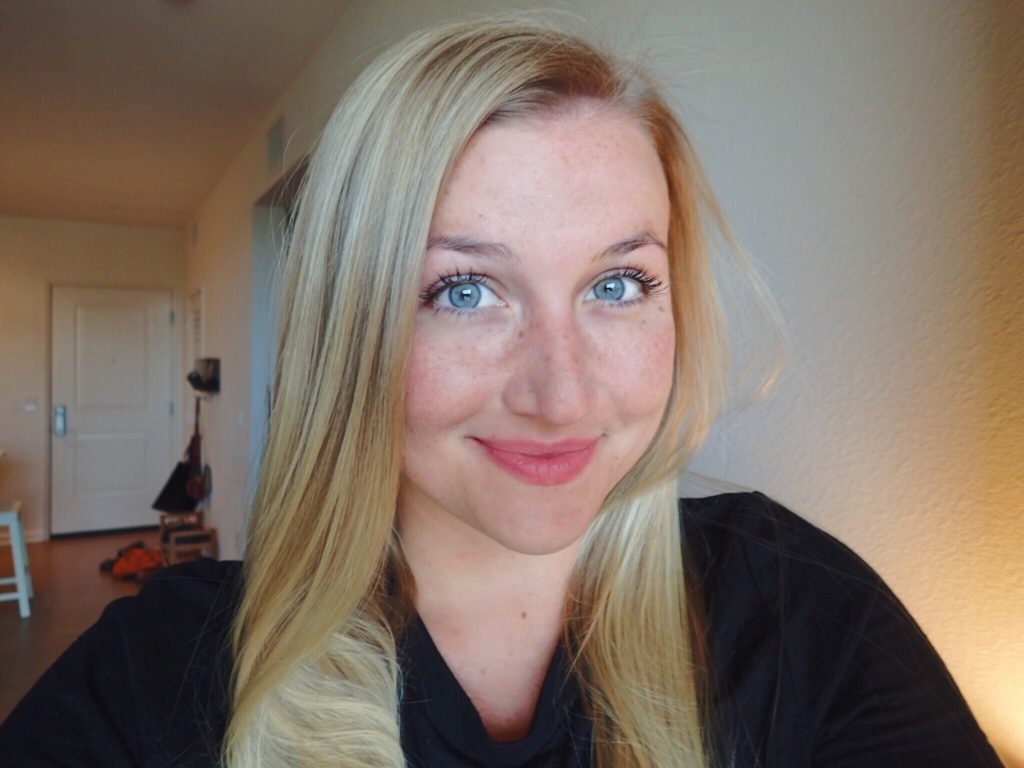 As you can see, the concealer, BB cream and translucent powder really evened out my skin tone, but looks super natural (and didn't cover up my freckles, woo!). The mascara and cheek/lip rouge also made my face look MUCH more awake and less zombie-like.
I was legitimately jet-lagged when I snapped these photos – rock solid proof that these products are magic.
For me, the Stowaway products that I picked are perfect for a nice natural makeup look. I actually tend to wear more makeup than this when I'm at home (including highlighter/contour and eyeliner) but this is my go-to look when I'm traveling.
One thing I do feel like I'm missing is an eyebrow pencil; I always fill in and define my brows, so this look still doesn't feel 100% "complete" to me. Stowaway does offer eyeshadow palettes that can be used for brows, but I decided to skip it since I don't wear much eyeshadow anyways.
(Side note: The sun came out a bit more/the lighting became brighter in the time between my "before" picture and my "after" picture, hence the paler skin and bluer eyes. Who else has eyes that change color in different lighting?!)
What I LOVE:
The products truly are right-sized, especially for travelers
High quality products that look and feel great on my face
Cruelty-free/No animal testing
All of their products are EU Compliant (The US bans only 11 items in cosmetics, but Europe bans over 1,300!)
Mostly vegan (they do use beeswax, so they can't claim to be 100% vegan)
One thing I'd love to see?
A wider range of shades, to suit a wider range of complexions. Their darkest shade is not very dark at all, and actually, their lightest shade isn't very light either.
There are obviously WAY more than four skin tones, so I really hope that as they grow as a company they'll begin to add more options to their line.
---
Do you have any skincare, makeup, or beauty products that are super convenient for travelers? Have you ever heard of Stowaway Cosmetics? Would you ever give them a try?