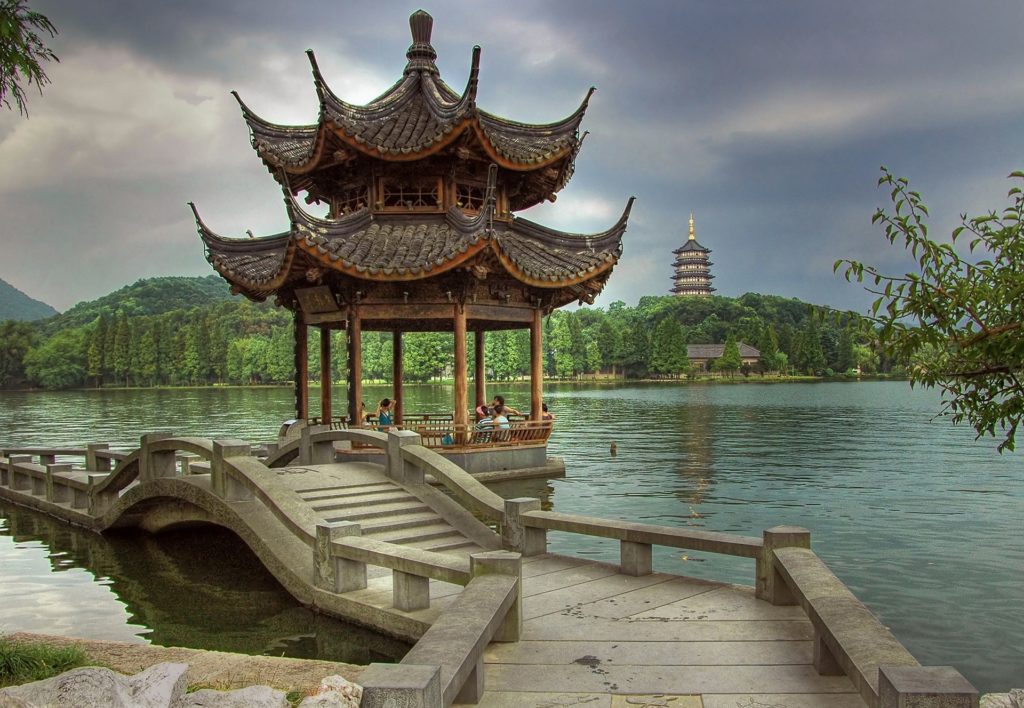 That's right, I'm going to China…as in, right now!
By the time this post is published on the blog, I'll be somewhere over the Pacific Ocean, on my way to a country that I've never before had the pleasure of visiting: China!
What will I be up to in China?
Good question!
Derek travels to China quite frequently as part of his new job, and I'm finally tagging along! Truth be told China was never especially high on my bucket list in the past, but now that I'm headed there I'm super excited to experience the sprawling cities, the gorgeous landscapes, the unique culture, and the FOOD.
We'll be spending 2 full weeks there, visiting two cities:
Shanghai
We'll actually be based in Shanghai the bulk of the time, which I'm super pumped for. Did you know that Shanghai has almost 25 MILLION PEOPLE?!? Or that it has an area of 2,448 square miles – more than 8 times the geographical size of New York City?
I've never been to a city that big, and I'm both nervous and excited to experience it.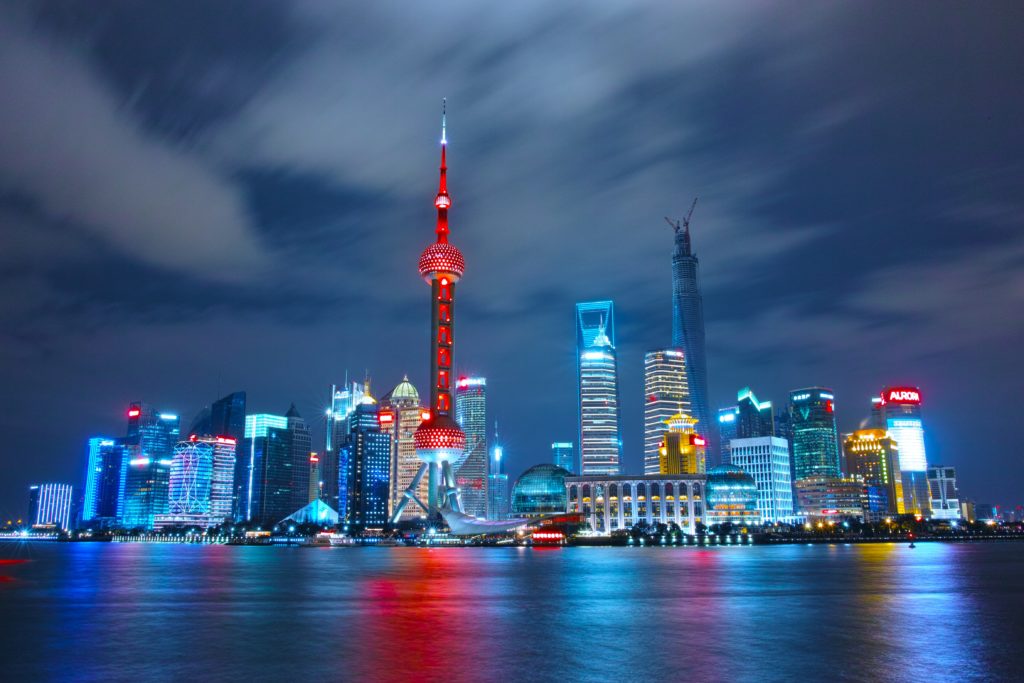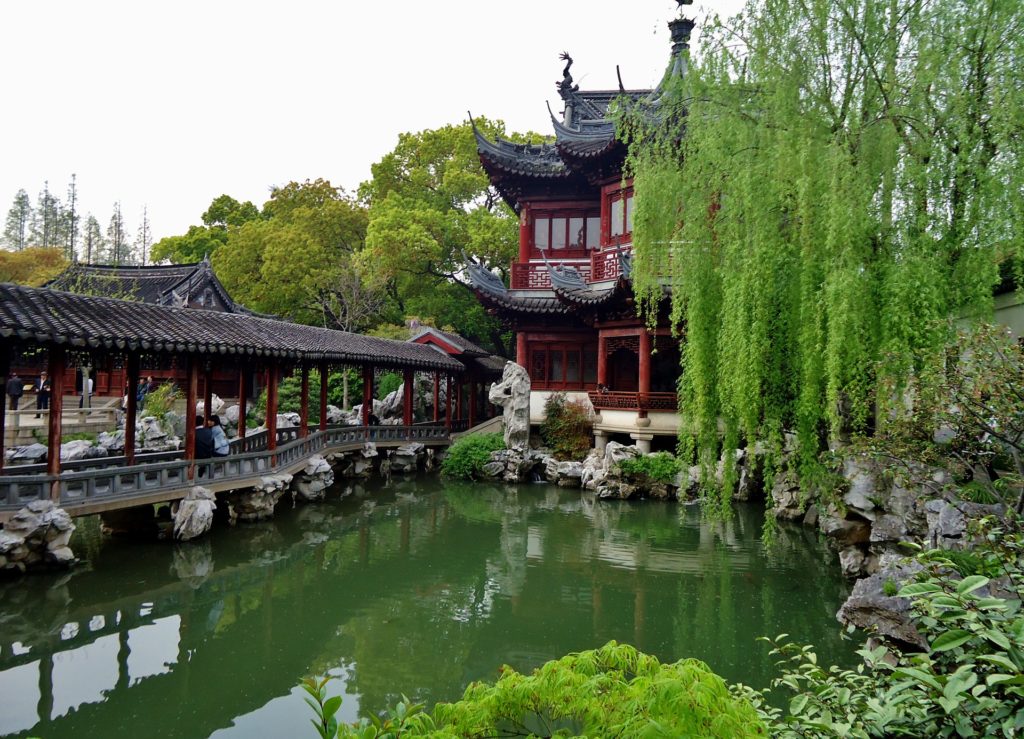 In addition to exploring all of the skyscrapers, temples, pedestrian streets, fabric markets and restaurants Shanghai has to offer, I'm hoping to take a few day trips via high speed train to some nearby cities and towns.
Scenic Suzhou and the nearby water towns are all definitely on my list, along with a few others depending on how much free time I end up having.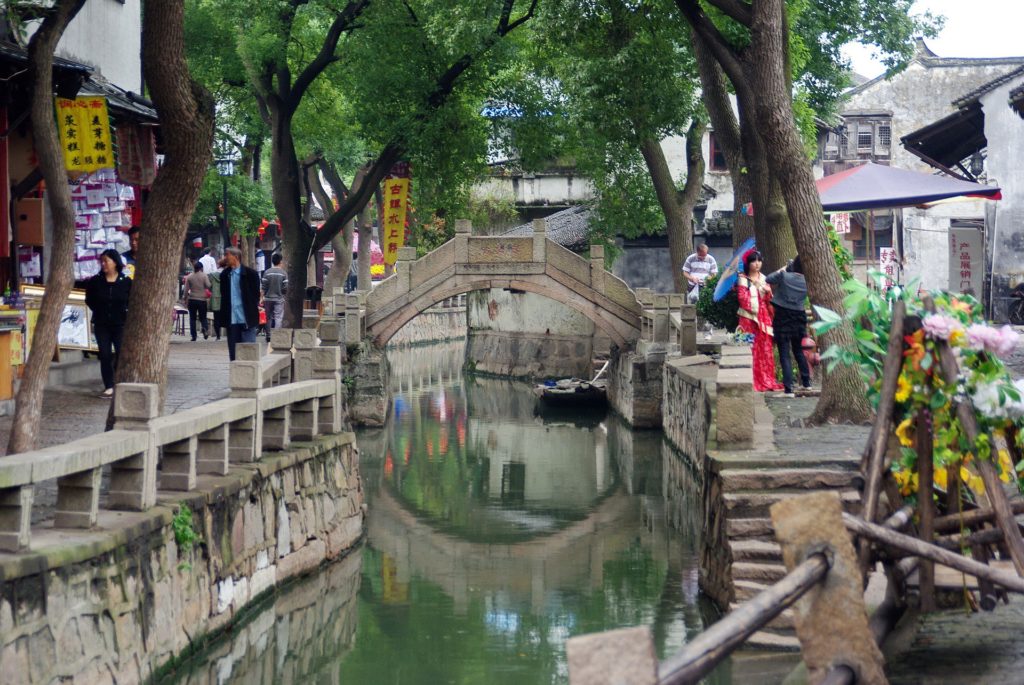 It won't be pure vacation time though – I'll actually be working quite a bit while I'm there, which will be a welcome break from working from my apartment all the time!
Room service while I write? Yes please!
Hangzhou
Towards the end of our trip Derek and I will be taking the train to Hangzhou, which Marco Polo once dubbed the "City of Heaven" and "the finest and most splendid city in the world."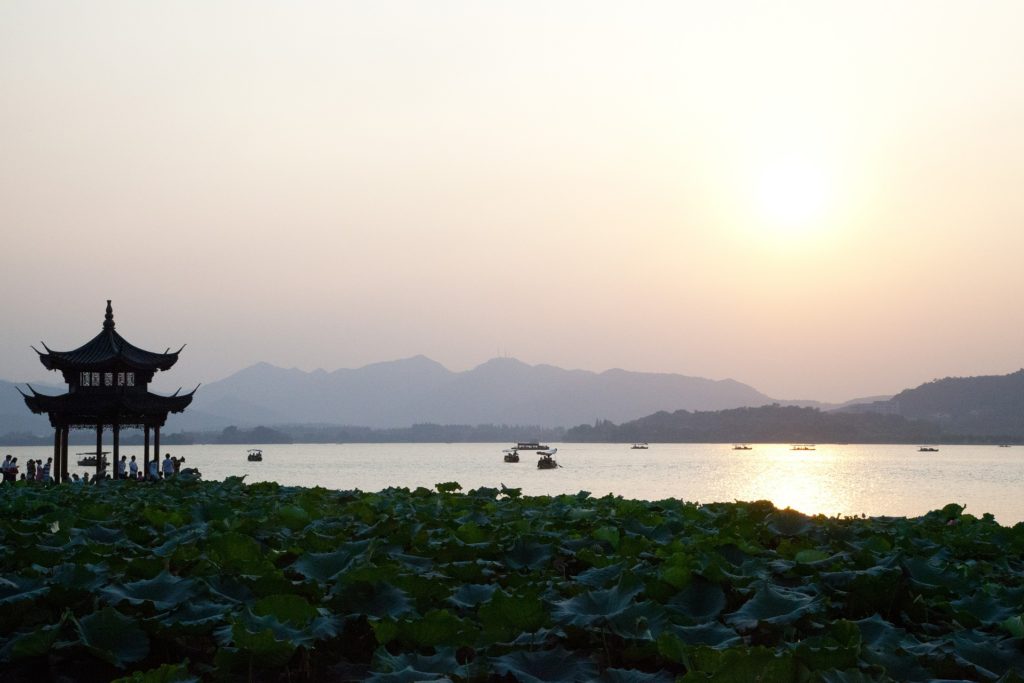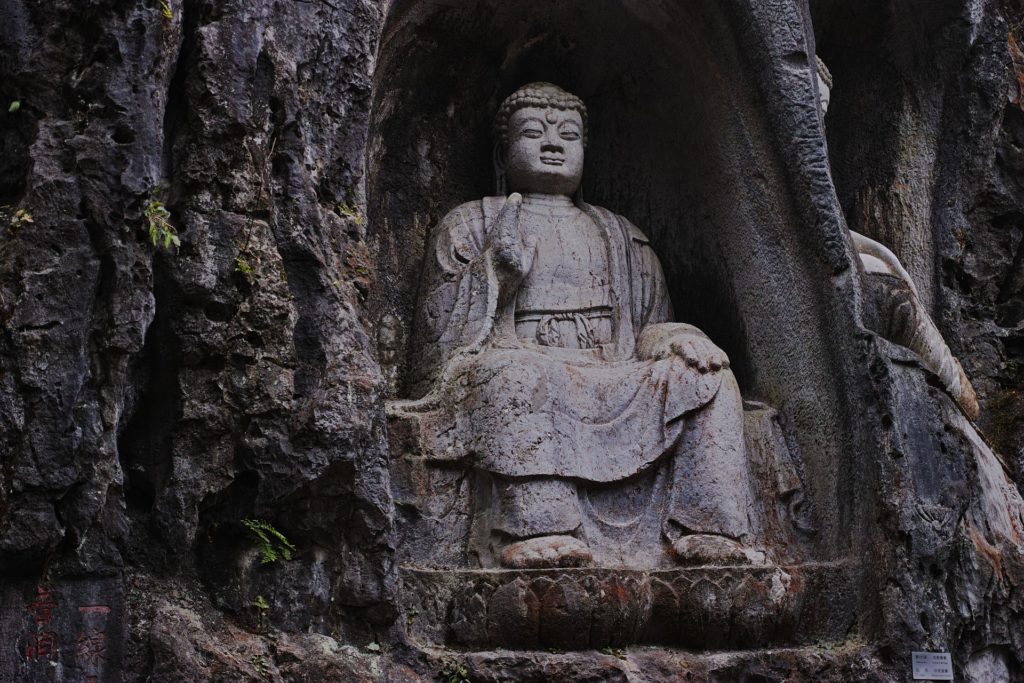 With a population of more than 9 million people, Hangzhou is no small city – but it is surrounded by green hills, tea plantations, temples, and waterways, with the main highlight being scenic West Lake.
We'll have 3 glorious days in Hangzhou, which should give us plenty of time to unwind after 11 days in busy Shanghai.
---
I'll be posting about my China travels in real-time on Instagram and Instagram Stories, so make sure to follow me there if you're not already!
I would absolutely LOVE to see more of China's must-sees like Beijing and Guilin, but this trip is less of a designated vacation and more of a "seize the opportunity" kind of thing; we'll both be working, and we actually managed to snag my roundtrip flight for just $35 using points!
In other words, this isn't our normal getaway, but rather a unique situation we're happy to take advantage of. Plus, I have a feeling frequent China travel is in our future, so there's always next time 😉
---
Have you ever been to Shanghai or Hangzhou? Any recommendations or tips?