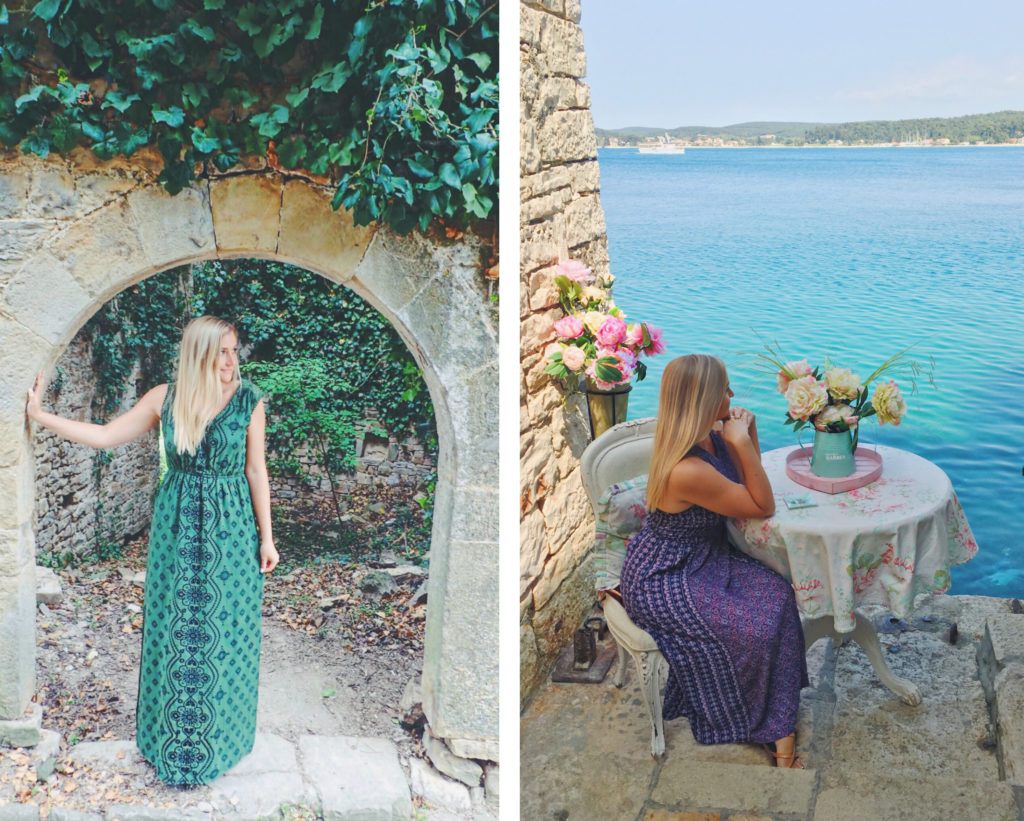 So, this is my first ever style/fashion-related post…um, frankly because I don't consider myself to be particularly "in the know" about clothing trends or brands. Like, at all!
But by some stroke of luck I've managed to impress more than one reader out there (?!?) and have received enough requests for a shopping/packing/travel style post that I'm actually sitting here writing it – seriously, you guys flatter me!
Before we dive into "what's in my suitcase," I want to share a few disclaimers about my personal style:
I HATE wearing pants.
Dresses and rompers are my jam.
I'm obsessed with anything that's floral, flowy, and feminine (gotta look good for the 'gram!).
I also love basic, plain t-shirts and t-shirt dresses that are easy to throw on and re-wear often.
Casual + cute + comfortable = happiness!
I'm all about finding deals and affordable options – I don't drop serious dough on clothes unless it's something I expect to last me a loooong time (I'd rather spend $ on travel!).
Did I mention that I hate wearing pants?!
If you can relate to one or more of those points, my travel style & clothing essentials guide might actually be of use to you. Yay!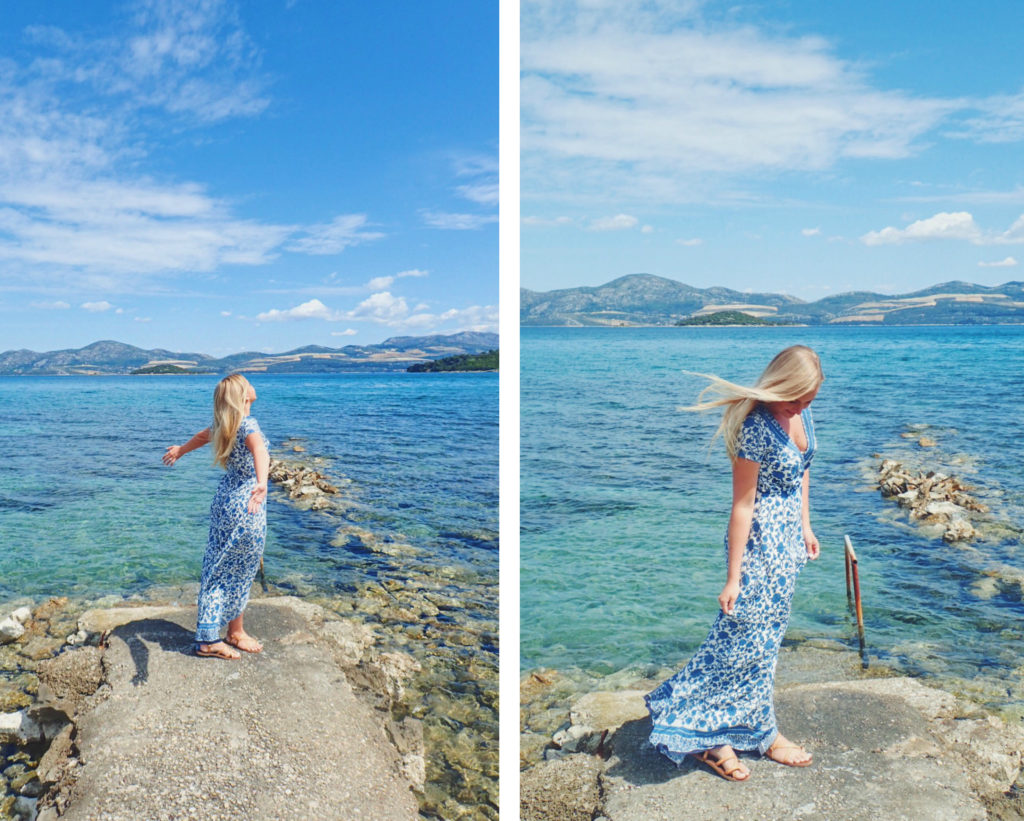 The below retailers are all places that I shop at regularly.
I tried my hardest to showcase exact products that I've purchased and wear (and most of the below items are ones I actually own!), but in cases where I couldn't find an exact match, I've linked to similar products.
Amazon
Yep, you read that right – I shop for clothes on Amazon ALL. THE. TIME. I'm sort of obsessed!
Actually, I kind of consider Amazon my "secret weapon" for affordable, trendy, Instagram-worthy rompers and dresses. You can find a lot of really cute styles in the $10-20 range, and I usually end up being surprised by how soft and high quality (at least for the price) the fabrics are. Much better than anything you'd find at Forever 21 or similar fast fashion brands!
I also really dig Amazon's swimsuit selection, which manages to be ultra-cheap and really cute. The quality isn't amazing, but it's not bad either…especially considering you're paying $25 or less for an entire "look."
Target
I own a downright shocking number of maxi dresses and rompers from Target.
Several of the outfits featured in my Croatia blog posts were from Target – sadly it looks like all of those exact pieces are sold out, but I own several of the items below and love them too!
Target is my FAVORITE place to shop for bikinis. They're really stepped up their swimsuit game over the years, and all of the suits I own from there are very flattering and super on-trend. The bikini featured in the bottom right corner is probably the most supportive bikini top I've ever owned!
Urban Outfitters
Urban Outfitters tends to be hit or miss for me, but they do stock a couple of brands and pieces that I really love (like the Kimchi Blue items below).
I tend to stalk their online sales and in-store sale racks to find affordable items, but I'll occasionally "splurge" on fun patterned pieces like the ones below (I mean, if you consider $50 a splurge…which I kind of do, whoops!).
J Crew Factory
J Crew Factory is good for stocking up on staples like solid print t-shirts, v-necks, dresses and shorts. Their clothing is comfortable – perfect those casual travel days – and usually good quality for the price. Plus, every now and then you find something unexpectedly fun and colorful!
They're also great for cheap accessories like sunglasses and jewelry. I stopped buying Ray Bans after too many lost/broken pairs, and now I rotate through a selection of 5 or 6 cheaper pairs instead.
---
Pin It!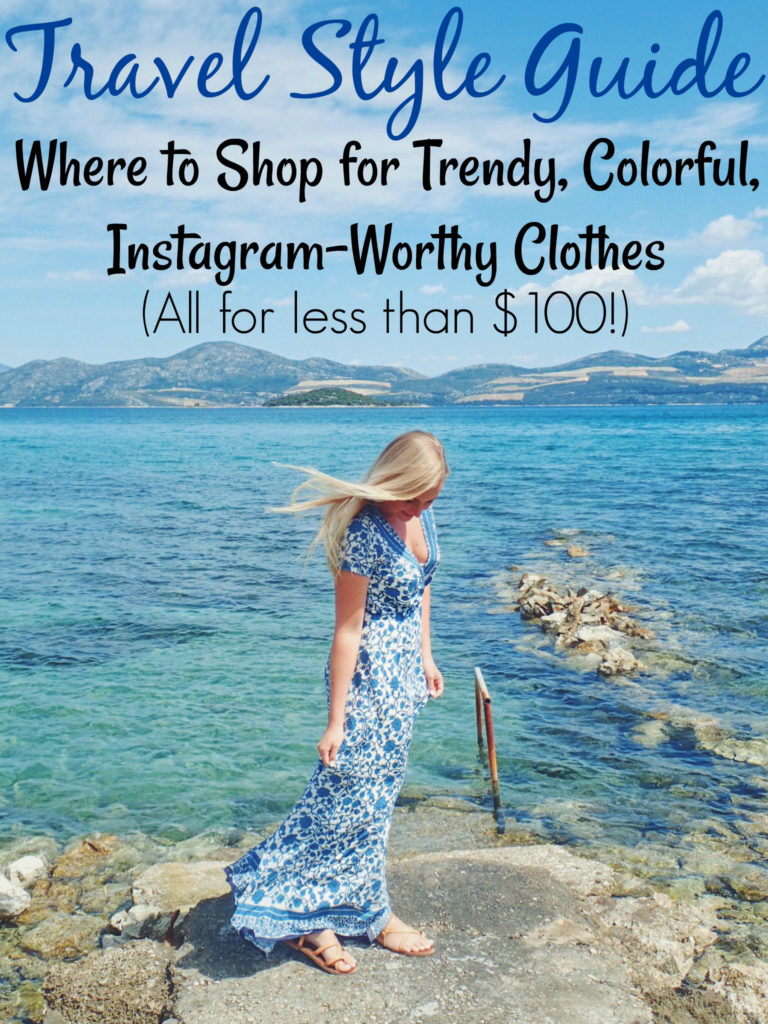 ---
And there you have it – all of my favorite affordable stores, brands and clothing items for travel! What are some of your favorite places to shop?
Like This Post? Let's Connect!
This post contains affiliate links. When you make a purchase using these links, I will receive a small commission at no extra cost to you. Thanks for your support!