Today, Kara from Creative Heart Travel is taking over The Wandering Blonde and sharing her best tips for curing your wanderlust when you're stuck at home and unable to travel. Take it away, Kara!
So, you're itching to just get on that plane and go, but you don't have all the money for your trip quite saved up yet. Or, you're working a full time job that only gives you 2 or 3 weeks of vacation per year. Or maybe you're putting yourself through school and money is quite tight at the moment. Whatever your situation in life is, there are still opportunities to travel…if you're willing to think outside of the box!
Why not explore your own beautiful backyard and travel local?
For so many years, I thought my own backyard was kind of boring compared to all the amazing and exotic foreign countries I could visit.
I grew up in Vancouver, Canada, a city in a country that many dream of visiting. Still, I longed for countries different than my own. It wasn't until I Couchsurfed on a small island off the coast of British Columbia that I finally gained a new perspective.
My host was a girl named Noeme who had come from France to live in Canada. While I dreamed of walking the streets of Paris and exploring the sunflower fields of beautiful France, Noeme was in love with Canada. She had spent 3 months traveling across Canada by car. She told me story after story of how much fun she had and how she loved this country.
After hearing her talk so passionately about Canada, it only ignited a flame in my heart to explore this beautiful country I had been privileged to be born in.
Since my time on Bowen Island with Noeme, I have made it a priority to explore my own backyard. I have traveled up the sunshine coast and camped in beautiful Tofino British Columbia, and I have explored destinations off the Sea to Sky Highway that leads to Whistler, BC.
Last summer I embarked on an adventure where I went across Canada by train and explored the entire country. I discovered that there is so much beauty to behold in my very own province, not to mention the entire country. From its glorious coastlines to its majestic mountain ranges to its miles of beautiful prairie fields, Canada is definitely worth exploring.
What are some great things about your home country? Were you like me and took your own backyard for granted? Are you itching to go overseas and need to bide some time while you plan and save up?
Here are some tips on how you can enjoy traveling in your own backyard:
Be a Tourist in Your Own City
Why not go on a tour in your own city or hometown? I know it may sound a little silly, especially if you are like me and you've lived in your city your whole life.
However, booking a tour of your city gives you a chance to see it in a whole new light. You will learn things you never knew about your hometown. Plus, it's good practice for when you finally do get to go overseas.
Host Some Couchsurfers at Your Home
Hosting travelers in your home is a great way to bring the world right to your doorstep!
You can make some excellent connections through Couchsurfing. I hosted 2 German girls at my place last summer, and I had a blast hanging out with them and learning about Germany. They cooked me dinner one night, and were such a pleasure to host. They even sent me a beautiful card in the mail at Christmas thanking me for hosting them.
Hosting Couchsurfers helps you see your own hometown in a new light as people who are traveling are usually excited about being a new city. If you have a spare room or couch, then give Couchsurfing a try.
Take a Day Trip
Take a quick trip to somewhere nearby that only takes an hour or so to get to. What about the next city or town over? Are you close to any national parks?
In Vancouver, we are close to SO much. We are an hour away from the U.S. border, and there is so much to see and do in Washington State (a U.S. state I definitely plan to explore more). It's also possible to take a day trip to Vancouver Island and go see Victoria, and there are ferries that go to different small islands and to the Sunshine Coast. We are also just a short drive to Whistler (home of the 2010 Olympic Games).
Where can YOU drive, bus, or take the train to that is close by? The possibilities could be endless.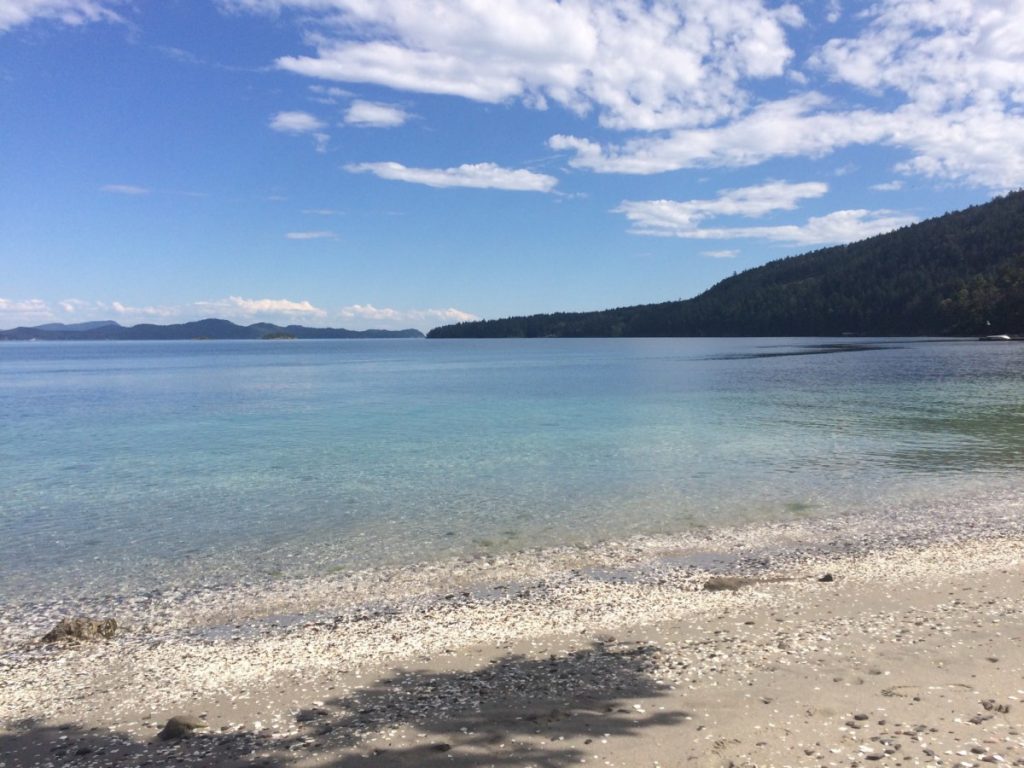 Start a Travel Blog
Why not start your own travel blog? You can do it in the comfort of your own home, or go to a local cafe or coffee shop.
Have you been traveling in the past few years? Why not collect an online portfolio of your travel photos, stories and highlights?
Also be sure to include highlights about your own city ,that others from out of town would like to read about. It doesn't have to be a business unless you want it to be! It can just be a fun space for people to visit and see what you are up to. Blogging is a great creative outlet and it can help inspire you and get you excited for your next adventure.
Stay at a Local Hotel or Hostel
Have you ever thought about booking a hotel or staying at a hostel in your own hometown? Or what about booking a place to stay in the next town over?
"Staycations" are becoming more and more popular as not everyone can afford to go far. Staying in a new place for a couple of nights or even a week can give you a new perspective. Not to mention, it's much cheaper than going halfway around the world.
I also know of some hotels that offer a free night or two in exchange for a positive review. Give it a try!
Yes, I know you're still itching to go abroad…but be patient, it will come! While you are doing the work to save up, plan, etc. then practice traveling local. You might be pleasantly surprised by what's in your own backyard.
---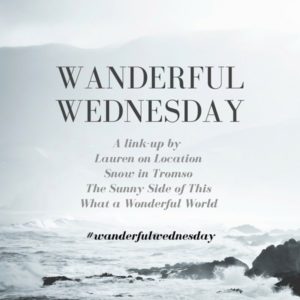 ---
Thanks for all of these AWESOME tips Kara! To read more of Kara's adventures, check out her blog Creative Heart Travel.
Interested in writing a guest post of your own for The Wandering Blonde? Learn more here.