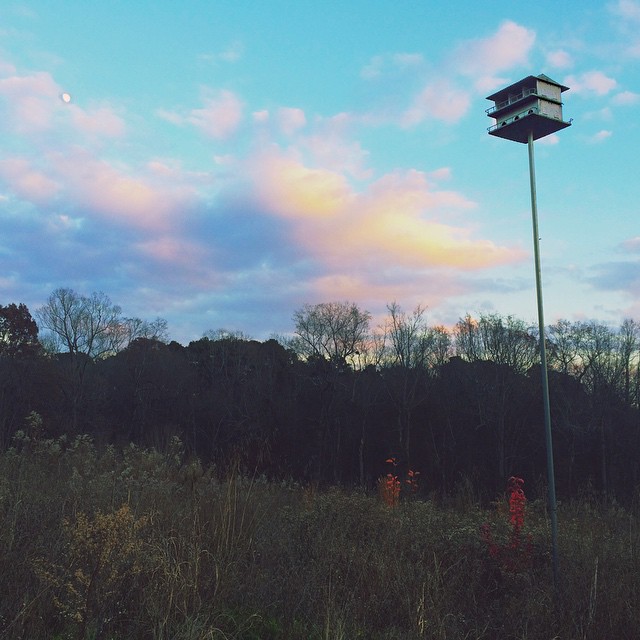 Happy Monday, peeps! (I'm not the only one who thinks that's a total oxymoron, right?!)
Ever since our recent return from San Diego, Derek and I have been slowly but surely coming back down from the high of our engagement trip, and getting back into the swing of everyday life here in Houston. There has already been lots of wedding talk among family and friends (hey, maybe that means I can become a wedding blogger now! HA!) but a fair share of upcoming travel talk, too!
While we do have a super fun and unique trip for this summer that's already in the works (can't wait to share details on that soon!!), our next adventure is actually scheduled for this weekend, in a place that's near and dear to both of our hearts: South Carolina!
We're traveling to the cute little ole town of Greenville on Thursday for a friend's wedding that will take place over the weekend, and to spend some time with Derek's family. We also have plans to hit up gorgeous Charleston, one of my absolute favorite southern cities.
I have a feeling that lots of good food, strong drinks, pretty scenery and fun times are waiting for us down in the Palmetto State, and I can't wait to return back to the place where Derek and I first met more than five years ago. Keep an eye out on my Instagram for updates on my southern adventures (*Spoiler Alert*: prepare to see lots of sweet tea, comfort food, colorful historic homes and swoon-worthy front porches).
For now, I'm super excited to introduce you to the subject of today's Q&A interview, Kara Lockwood from Creative Heart Travel!

There's a lot to love about Kara's blog, including (but certainly not limited to!) her passion for both travel and creative endeavors. Lots of us here in the blogosphere use our travels to inspire us creatively, particularly through storytelling and photography. But Kara kicks that creativity up a notch by drawing upon her travel experiences to express herself through sketching, painting, singing, songwriting, and dancing.
That list of activities exhausts me just looking at it!!
She currently lives in Vancouver and does plenty of exploring in her own beautiful backyard, but has also ventured out to various destinations around the world including Beijing, the UK, and Australia.
How did you first catch the travel bug?
It was somewhere in my mid to late teens. My best friend in high school at the time was going on a trip to Spain with her grade 12 Spanish class. I wished with all my heart that I could go with her as I was taking French 12 – no France trips in that class 🙁 I would dream about learning a new language like Spanish and flying off to Spain or Mexico or another Spanish speaking country. This travel bug would continue all through my 20's up until now – I'm 30.
How would you describe your travel style? What do you enjoy most about solo travel?
My travel style is very free. I like to have a rough plan but also love going with the flow. I tend to backpack when I travel. I love beaches, nature and wide open spaces. What I enjoy most about solo travel is the confidence and independence it builds. I especially felt proud of myself for traveling around Beijing China on my own for a week.
You're not just a traveler – you're also an artist, singer/songwriter, and dancer. Do you think travel has played a role in the way you express yourself creatively?
Yes it definitely has. When I come home from my travels I take some of my photos and paint them. I'm about to finish up a song in the studio all about travel and taking off, going and being free. I chose the name "Creative Heart Travel" for my blog because I'm creative at heart and I want to learn how to bring my art and music on the road with me in unique ways.
Like me, you have a permanent home base and do not travel full time. Do you have any tips for other part-time travelers who want to find the right balance between travel and stability?
That's a tricky question because everyone is unique. There are travellers who still manage to travel during their yearly 2 week vacation time and on weekends. There are some that have jobs that allow them to take more than the usual 2 week period off.
If you like having a home base and balancing it with travel Amanda William's blog "A Dangerous Business" is a good one to check out. She works remotely from home and manages to travel 25% of the year. If you have a regular 9 to 5 like most people, try your best to use your long weekends and get the most out of your vacation days. Try negotiating with your boss about taking an extra few weeks of unpaid leave.
Which three posts do you think are most characteristic of what your blog is all about?
I would have to say:
What is your favorite travel experience or activity so far? What's one that you can't wait to try?
It's hard to choose. If I could pick my top 3 it would be my trip to China, the 3 months I spent in Australia when I was 19, and traveling solo through England and Scotland.
Where else can we find you on social media and the web?
I also have a few blogs for music, art and dance:
---
Thanks so much for all of your great answers, Kara! You can read more of Kara's travel stories and check out her travel art here.
Interested in being a featured blog? Learn more here!