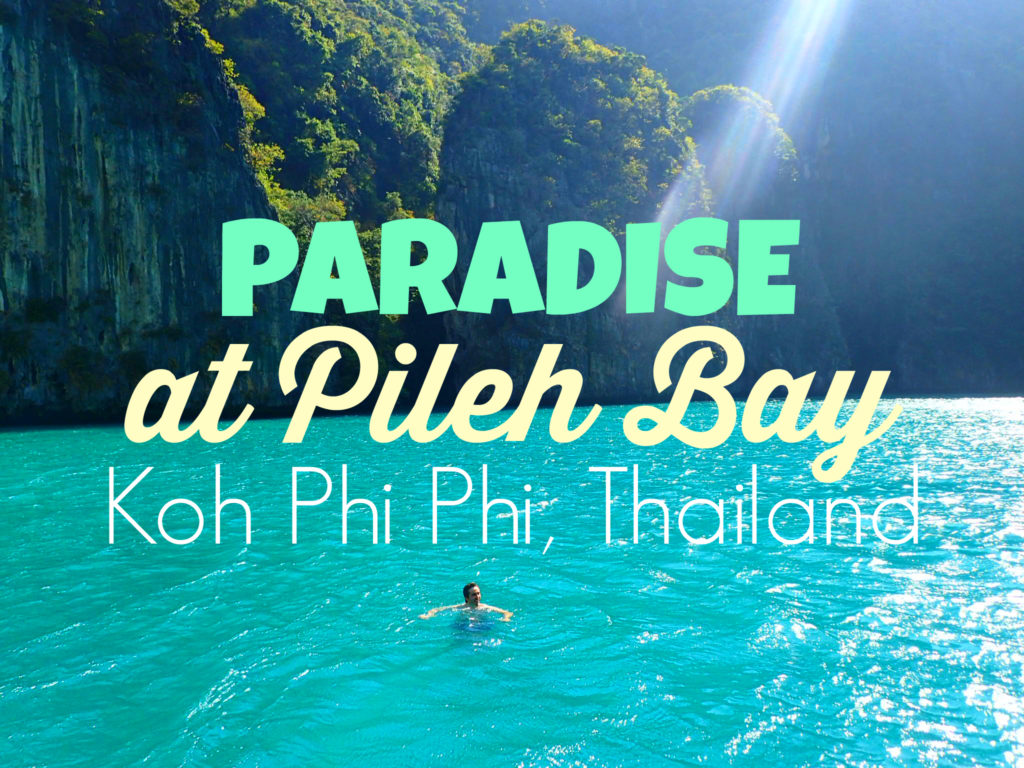 Have you ever traveled to somewhere that was so scenic, so striking, so surreal, that you knew you would never have the ability to adequately describe this place to another person?
No pictures would sufficiently capture the emotion of the moment, and no words would accurately chronicle the colors and the details of the scenery.
For me, this struggle remains true for Pileh Bay, a lagoon of sparkling turquoise water, completely encircled by tree-speckled limestone karsts.
I visited Pileh during a five-day visit to the Phi Phi islands in southern Thailand. Koh Phi Phi Leh, the smaller of the two sister islands, is home to Pileh Bay as well as Loh Samah and ultra-popular Maya Bay. All three of these inlets are surrounded by a ring of towering limestone cliffs, keeping their jewel-toned waters safe from the rough waves of the Andaman Sea.
While Maya Bay was as beautiful as the guidebooks say, Pileh was the site that really struck me.
Unlike Maya Bay, Pileh has no beach. There is nothing other than an enormous sparkling pool of warm salt water, completely closed off from the rest of the island; the rest of the ocean; the rest of the world. Was it even possible that this place was real?
At one point, I decided right then-and-there that I was never leaving. I would build a bed out of leaves in an outcropping on one of the cliffs, and take up spearfishing in order to feed myself. No society, no rules–oh wait, we all know how that worked out for Leonardo DiCaprio in 'The Beach'.
Okay, maybe not.
But seriously, if 'Avatar' had taken place on an island instead of a rain-forest, I have no doubt that it would have been filmed here.
During our visit to Pileh, I lost count of the number of times I said "Ohmygosh, look at THAT" and "Wait, let me take a picture with this background" and "Oooh, look how pretty this spot is." I was actually incredibly proud of myself for putting the camera down and allowing myself to be present in the moment for the majority of our visit.
And in case you're wondering, the views under the water were just as spectacular as the views above water.
I think I'm officially ruined for life as far as swimming spots go.
Have you ever been to Pileh Bay or the Phi Phi islands? Have you ever traveled to somewhere with equally spectacular landscapes?